Kyary Pamyu Pamyu's KPP CAMP & Other Events in Okinawa for May and June
During the hot summer season and spring break, tourists from both Japan and overseas flock to enjoy the sunny beaches of Okinawa.
Tourists tend to steer away from the island from early May to June because of Japan's rainy season, but in fact on Okinawa there aren't many long spells of rain, and the temperature is at a comfortable warmth. Not many people know that it's also the best season for saving money when travelling there.

With that in mind, a new campaign entitled Okinawa E-Motion has been set up this year. Various resort events will take place for people to enjoy what they are calling a "flying summer"―or experiencing the earliest summer in Japan.
This first annual Okinawa E-Motion will take place from May 18 to June 2 with a host of events themed around food, music and art. It will begin with the opening event "Magic Beach & Beach Bar Walk" which combines food with magic. This will be followed by a string of exciting events including KPP CAMP organised by Kyary Pamyu Pamyu, Bar Walk Naha hosted by several restaurants in Okinawa's capital of Naha, ASOBEACH!!! where artists and DJs will come together to hold an outdoor music festival, the popular food festival OKINAWA FOODO FLEA and more. There will also be marine activities, the Art Spot―the list goes on.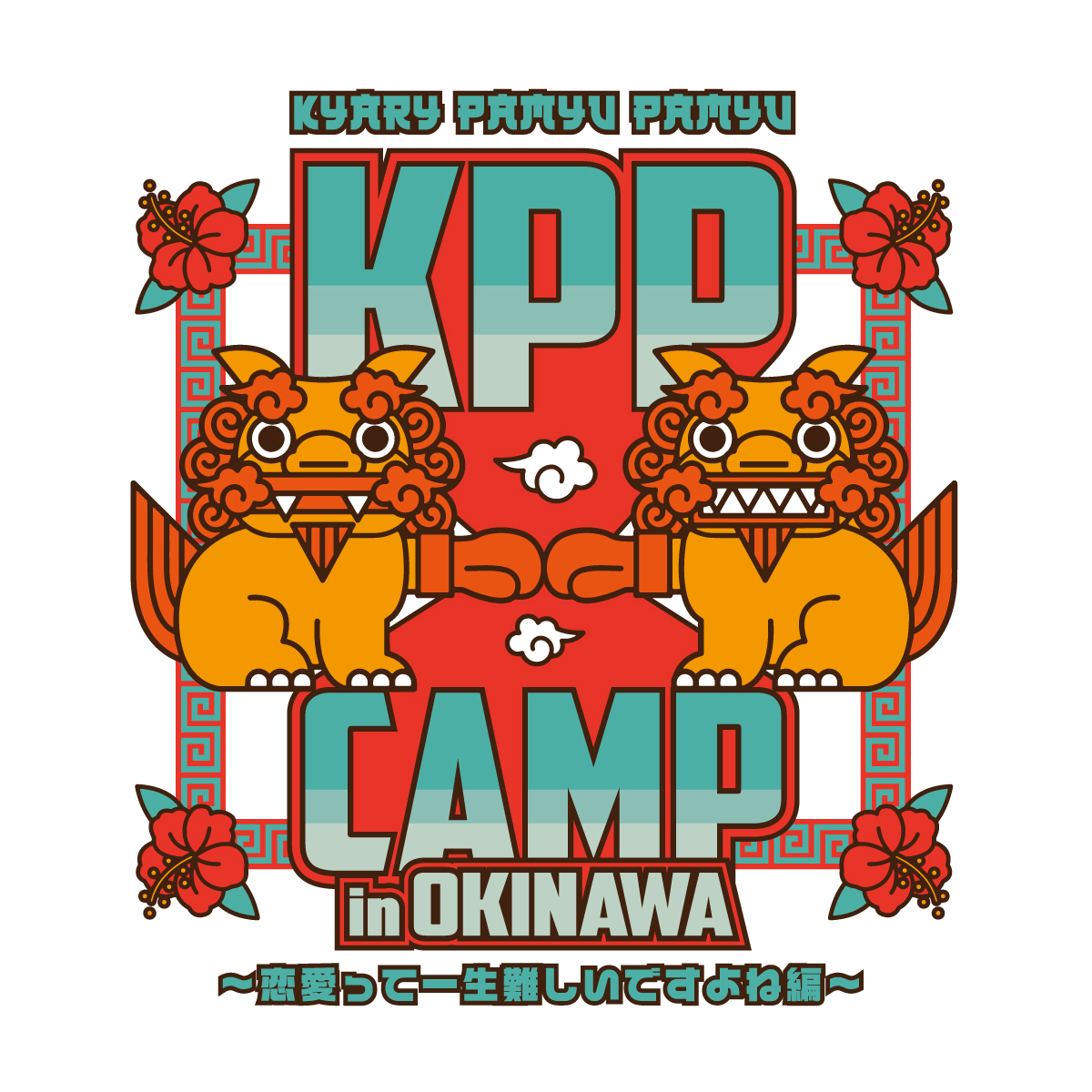 May 25th – KPP CAMP
KPP CAMP is a music event organised by Kyary Pamyu Pamyu. This is the second time she has held the event, the first being back in June last year at Hibiya Open Air Concert Hall. The theme this year is "unique combinations."
Artists performing at the event include the genius singer-songwriter Shota Shimizu and the bear-masked female singer Koresawa who's voice can be described nothing short of addictive. Enjoy this one-night-only special event outdoors in Okinawa on the first ever summer of Japan's new Reiwa period!
Ryukyu Nissan DAYZ Presents KPP CAMP in OKINAWA ~Renai tte Issei Muzukashii Desu yo ne Hen~
Date:  May 25, 2019
Time: Open 15:00 / Start 16:00
Venue: Ginowan Seaside Park, Okinawa
Line-Up: Kyary Pamyu Pamyu, Shota Shimizu, Koresawa
Ticket Price: Reserved Seating ¥5,000 (Tax Included) / Student Reserved Seating ¥4,000 (Tax Included) *Student ID required
Ticket Release Date: April 26, 2019
Pre-Sale Ticket Window: April 5, 2019 at 18:00 – April 9, 2019 at 23:59 (via KPP Fan Club and KPP CAMP)
KPP Fan Club: https://kyary.net/
KPP CAMP Official Pre-Sale: https://pia.jp/v/kppcamp19hp/
*Applications for an exclusive JTB Entertainment access tour open on April 12 when buying pre-sale tickets on KPP CAMP via: https://jtb-entertainment.net/tour/2019/kpp/ (Link available from April 12 at 17:00 JST). Please note that concert tickets are not included with the access tour plan.
*Those aged 4+ years must hold a valid ticket. Those aged 3 years and under must sit on a parent or guardian's lap. However, where a seat is required, a valid t icket must be held
*Event will go ahead if it rains but be cancelled during stormy weather.
Enquiries: PM AGENCY – TEL: 098-898-1331 (Weekdays 10:00-18:00) / https://www.pmnet.co.jp
May 25th – Bar Walk Naha
Bar Walk Naha is a popular food event that has been held 6 times to date. The team behind it came up with the concept of bringing together famous restaurants people have always wanted to visit as well as great restaurants people never knew about. Attendees are given a guide map to five restaurants for this bar-crawl-like event. Experience the culture of Naha while chowing down on new gourmet delights!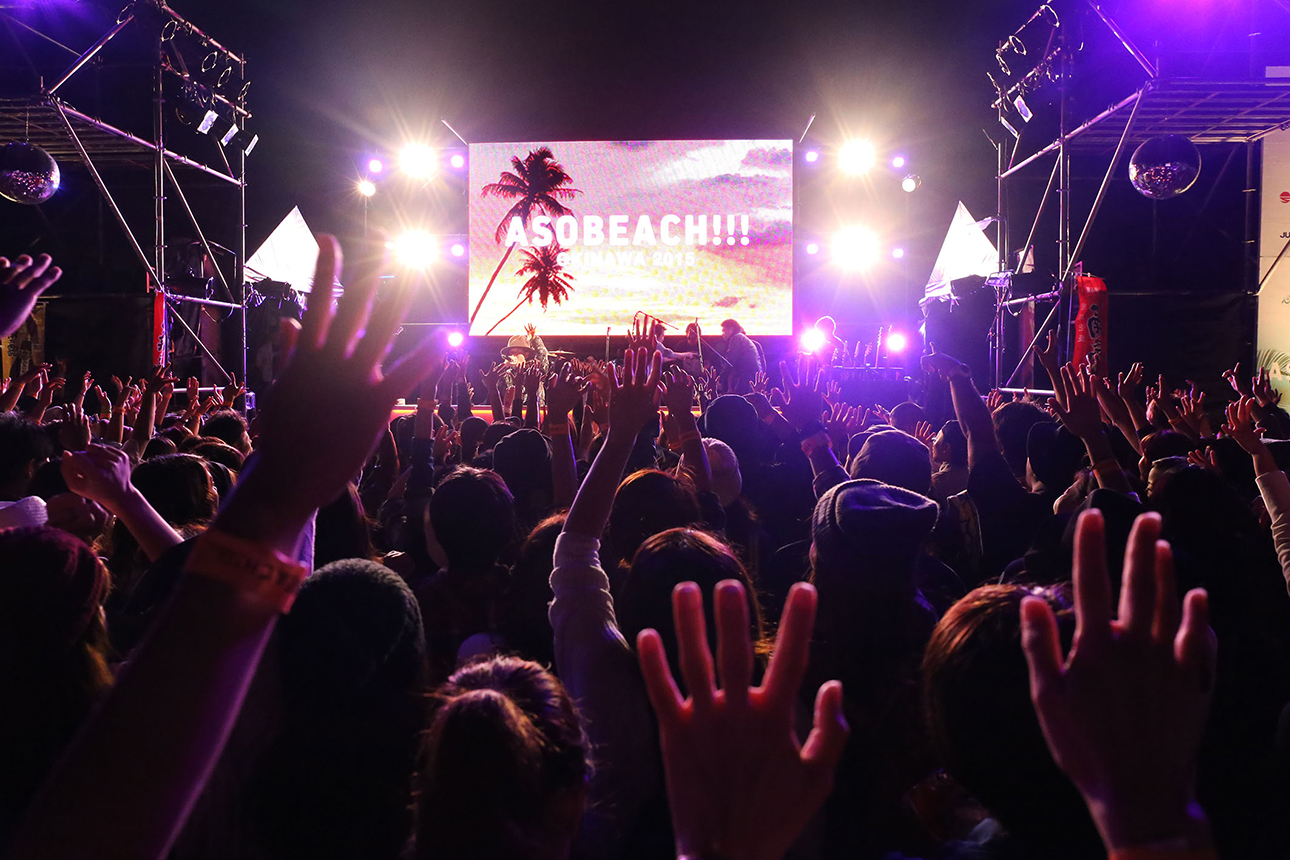 June 1st & 2nd – ASOBEACH!!! / OKINAWA FOOD FLEA
ASOBEACH!!! is an outdoor music festival that has garnered huge reception as a long-running event. It will serve as the main event to wrap up Okinawa E-Motion. It will be held alongside OKINAWA FOOD FLEA at Nami no Ue Umisora Park.
Plenty of other events are lined up on the scheduled too. For full details of everything going on check the campaign's official website.
RELATED ENTRIES
Dance With Kyary Pamyu Pamyu in Her New TikTok Dance Challenge

On Saturday, Kyary Pamyu Pamyu announced a hashtag challenge on TikTok via her official account for her new song KAMAITACHI which is set to run from May 1, 2020 at 12:00 (JST) to May 4, 2020 at 12:00 (JST).

Kyary invites fans to use the duet function to and dance the choreography from her new song KAMAITACHI. The hashtag for this challenge is #この糸は切れない, which translates to "this thread can't be cut," a reference to her music video for the track in which the characters she plays are bound by fate, represented by them being tied by the fingers with string.

TikTok Duets enables users to line their video up side by side with another's video. For this #この糸は切れない challenge, Kyary and fans can feel connected together through the dance and using the string. Even if they cannot meet as a result of the lockdown, they can dance together on TikTok.

Kyary has posted a video on TikTok to show us how to do the dance, so copy her and make your own duet. Select videos that are posted will also be officially liked by Kyary via her official TikTok account.

Get involved and brighten your day a little while you're cooped up at home. Check below for full details on participating.

Information

How to Participate
Pattern ①: Dance duet with Kyary!
Post a dance duet using Kyary Pamyu Pamyu's video (tap the Share button in the bottom right and select Duet)
Kyary's Video: https://vt.tiktok.com/hPu68y/

Pattern ②: You be the instigator of a duet!
Post your own solo dance video and have everyone duet with you.

Pattern ③: Duet with lots of different people!
Duet together with other people's videos and create a long connecting string with everyone. Your dance video might even cross the ocean and reach those in faraway places around the world.

Hashtags:#この糸は切れない #StayHome #おうちASOBI

#この糸は切れない Challenge
Running: May 1, 2020 at 12:00 (JST) to May 4, 2020 at 12:00 (JST)
Kyary Pamyu Pamyu on TikTok: https://www.tiktok.com/@kyary_offcial

Kyary Pamyu Pamyu – "KAMAITACHI" (Lyrics/Composition: Yasutaka Nakata)

Stream/download here: https://kppm.lnk.to/kamaitachi

Kyary Pamyu Pamyu Releases 'KAMAITACHI' Music Video & Announces TikTok Live Stream

Kyary Pamyu Pamyu's new song KAMAITACHI finally dropped today on April 24, 2020 at 00:00 across all major music streaming services, including Spotify.

Kyary also premiered the music video on YouTube in line with the song's release. It's a must-see for fans, especially if you've ever wondered what Kyary would look like as a bald priest! Popular Japanese comedy duo Kamaitachiーwhose stage names happen to be the same as Kyary's new trackーalso make a cute appearance wearing SFX makeup.

Kyary also took part in responding to fans' comments in the live chat box for the premiere. They commented things like, "You're even cute as a monk" and "You shaved it all off!" to which she responded, "It's just SFX makeup!"

Japanese fans were also entertained by comedy duo Kamaitachi turning into Kamaitachi themselves.

KYARY PAMYU PAMYU – KAMAITACHI (Music Video)

A bonus video was also posted showing how they created the makeup for Kamaitachi as well as the duo shooting their scenes. Another making-of video is scheduled to be posted on April 25 at 12:00 (JST) showing Kyary recording her scenes.

Making Video (Kamaitachi ver.)

Kyary is set to live stream on TikTok on April 25 at 20:00 (JST) to commemorate the release of her new track. She will talk about the song itself, show fans how to do the dance, and comment to fans in real time. Don't miss out – follow her on TikTok below.

Kyary Pamyu Pamyu's Official TikTok account.

*Please note that "TikTok Live" is not yet an official function on the TikTok app. This live stream will be limited in some aspects.

Kyary Pamyu Pamyu Teases New Song 'KAMAITACHI' With Three Teaser Videos

Kyary Pamyu Pamyu just announced on her Instagram Live that her new song KAMAITACHI will be released across all major music streaming services on April 24, 2020 at 00:00 (JST). Kyary also announced that the song's music video will premiere on YouTube on the same day and at the same time.

KAMAITACHI was written by Yasutaka Nakata and sees the worlds of the oriental and fantasy come together through Kyary's unique lens. It's a song of puppy love laced with sad lyrics that echo against a bright springtime melody.

Fans joined Kyary Pamyu Pamyu at home on her Instagram Live where they listened to her new song 'KAMAITAICHI' together with her. She teased them with some of the track's choreography, as well as spoke about the production of the music video.

In the run up to the music video's release, teaser videos will also be posted over the next three days, starting from today on April 20. Who on earth could the two mysterious figures in the teasers be!? Be sure to tune in every day for the teasers in the run up to the official release.

Kyary will be reading and commenting in the chat when the video premieres too, so be sure to tune in and watch it together with her.

Kyary is also set to host another Instagram Live stream just before the music video's release on April 23, 2020.

Kyary Pamyu Pamyu – "KAMAITACHI" YouTube Premiere


*YouTube Premieres is a feature that lets viewers watch and experience a new video together at the same time, much like a movie or TV show premiere. Viewers and the channel owner can type in the chat box in real time for free while the video plays.

Kyary Pamyu Pamyu, ONE OK ROCK & Other Japanese Artists to Watch Live On YouTube During the Lockdown

With the world on lockdown as a result of the COVID-19 pandemic outbreak, everybody is cooped up indoors and spending time at home. If you're looking for something new to watch or listen to, then we've got you covered. MOSHI MOSHI NIPPON has compiled a list of 11 Japanese artists who have or are planning to post live footage of their full concerts and performances on YouTube.

The future looks uncertain as it is right now, so in the meantime let's find time to do the things we enjoy and stay positive as we get through this together.

ONE OK ROCK

ONE OK ROCK are set to premiere 6 of their past concerts on YouTube from 2014-2018. They will be the full performances with no cuts and will not be archived, so mark your calendars and be sure to tune in when they drop.

Full Details: https://www.moshimoshi-nippon.jp/313887

ONE OK ROCK's YouTube Channel: https://www.youtube.com/user/ONEOKROCKchannel

ARASHI

ARASHI has posted a full concert taken from his "untitled" tour which ran from November 2017 to January 2018. "Untitled" is the theme of the tour which looked towards ARASHI of the future. The stage set up and incredible performance are absolute must-sees.

ARASHI's Youtube Channel: https://www.youtube.com/channel/UCP7Gw_YZAuh4Yg2fcdcuumQ/

Kyary Pamyu Pamyu

Kyary Pamyu Pamyu is in the middle of posting 100 videos of her live performances which will be available to watch for a limited time between April 14 to May 17 this year. The videos are being released as a part of the at-home entertainment #ouchiasobi ("Play At Home") project launched by ASOBISYSTEM, the agency that Kyary is signed to. Now you can have fun too with Kyary by bringing her concerts into your home.

Full Details: https://www.moshimoshi-nippon.jp/313974

Kyary Pamyu Pamyu's Youtube Channel: https://www.youtube.com/kyarypamyupamyutv

AAA

AAA's performance at Saitama Super Arena was a highlight of their 2013 tourーa tour which took them to see 150,000 fans across Japan. The full show is now available to watch on YouTube until April 30, 2020 at 23:59 (JST), so be sure to check it out.

avex's Youtube Channel: https://www.youtube.com/user/avexnetwork/

RADWIMPS

RADWIMPS have posted some content from their recently-released live DVD and Blu-ray ANTI ANTI GENERATION TOUR 2019 onto their YouTube channel. Feel part of the crowd with the following thrilling performance.

Full Details: https://www.moshimoshi-nippon.jp/290378

RADWIMPS's Youtube Channel: https://www.youtube.com/user/radwimpsstaff/

Taichi Mukai

Taichi Mukai recently posted a video of his performance of his popular song Reset. The song was written as the first ending theme for the anime series Run with the Wind.

Taichi Mukai's Youtube Channel: https://www.youtube.com/user/0313taichi/

Official HIGE DANdism

Official HIGE DANdism's performance of I LOVE… at Pacifico Yokohama, which was held on February 10, 2020 as part of their "Travelers" tour, is available to listen to on Apple Music. This is another one that makes you feel part of the experience.

Apple Music "I LOVE…" Pacifico Yokohama (2020.02.10)

TK from Ling Tosite Sigure

TK posted a video on his YouTube channel of footage taken from his live performance at Landmark Studio in Yokohama. His live band line-up includes the familiar faces BOBO (Drums) and Sato Honoka (Violin) as well as Yoshida Ichiro Untouchable World (Bass) who was a support member for TK last year, Hiroko Sebu (Piano) who provided her piano playing on TK's single katharsis from last year, and Masao Watanabe (Cello).

Full Details: https://www.moshimoshi-nippon.jp/178674

Ling Tosite Sigure's YouTube Channel: https://www.youtube.com/user/sigureSMEJ/

amazarashi

amazarashi dropped a trailer last year for his live DVD and Blu-ray release Mirai ni Narenakatta Subete no Yoru ni. His self-cover of Long Hope Philiaーthe theme song of the anime film My Hero Academia: Two Heroes and fifth ending theme of the My Hero Academia anime seriesーis a must-see!

Full Details: https://www.moshimoshi-nippon.jp/270910

amazarashi's Youtube Channel: https://www.youtube.com/user/amazarashiSMEJ/

Suchmos

A live performance of Suchmos's hugely popular Mint. It features footage backstage from the band's tours across three years.

Full Details: https://www.moshimoshi-nippon.jp/207422

Suchmos's Youtube Channel: https://www.youtube.com/channel/UCQ3U5YJLWUr3VmQsO48jcQg/

Superfly

Here's a live music video of Superfly's song Kakusei, the theme for the anime movie Promare. The video uses live footage taken from Superfly's arena tour which incorporates gorgeous CG imagery.

Full Details: https://www.moshimoshi-nippon.jp/288707

Superfly's YouTube Channel:  https://www.youtube.com/user/superfly/

Stay Home With Kyary Pamyu Pamyu as She Releases Past Live Concerts On YouTube

Kyary Pamyu Pamyu is releasing a curated selection of her past live concerts on YouTube starting from April 14, 2020.

Her previously planned tour 'Kaimachi Tour 2020' was set to begin at the end of April but has has to be been cancelled due to lockdown measures. Her overseas shows have also been postponed.

Unable to perform live for everyone during the current situation, Kyary wondered if there was some way she could still have fun together with everyone while they're cooped up indoors. Fans can now look forward to watching professional footage from several of her live shows.

These videos are being released as a part of the at-home 'Self Entertainment' project "ouchiasobi(PlayatHome)" launched by ASOBISYSTEM.

The first release will be the first 10 songs from her 'Dokidoki Wakuwaku Pamyu Pamyu Revolution Land 2013' concert. More performance footage is set to follow after that.

We pray that the day comes soon when she can perform live and tour for fans againーwhen we can all feel safe while we have fun.

Information

Video Release Line-Up
・Dokidoki Wakuwaku Pamyu Pamyu Revolution Land 2013
・Magical Wonder Castle
・2014 JAPAN ARENA TOUR COLORFUL PANIC TOY BOX
・KPP 5iVE YEARS MONSTER WORLD TOUR 2016 Budokan

Kyary Pamyu Pamyu Official YouTube Channel
[kyarypamyupamyu channel]
https://www.youtube.com/kyarypamyupamyutv

#StayHome #WithMe #ouchiasobi

– What's the project "ouchasobi(PlayatHome)"?

Having fun at home with Self Entertainment

The project with a hope that it would be grateful you don't forget playfulness in any situation.

Get involved and post what you're doing to have fun now on social media using the hashtag #ouchiasobi.

Kanucha Resort in Okinawa Announces Spring and Summer Activity Program for 2020

Located in the city of Nago in Okinawa lies Kanucha Resort, a hotel resort which boasts 2.6 million square meters of land. The resort has revealed its spring and summer program which invites guests to enjoy everything Okinawa has to offerーnot just its breathtaking oceans.

What is Kanucha Resort?

Kanucha Resort sits on the east coast of Nago on the northern part of the Okinawa mainland. It's surrounded by the vast rolling sea and mother nature, and also faces Oura Bay, which is known for its coral reefs, which includes blue coral. Guest rooms come in nine styles, all of which incorporate gorgeous wooden decor. The resort has a bounty of restaurants, its own golf course, the beach, and over 70 activities to choose from, all of which makes Kanucha Resort a little town of its own. In the past winter months just gone, it also celebrate the 20th anniversary of Okinawa's largest illumination event, Stardust Fantasia.

Buggy Ride Tours & Buggy Adventure Tours

Experience a different side of Okinawa away from the beaches with an off-road ride through Yanbaru no Mori Forest on a quad bike.


Running: All Year

Time: 9:00-17:00

Meeting Locations: Buggy Ride Tour @ Dokidoki Yambarunture / Buggy Adventure Tour @ Matayoshi Coffee Farm

Ages: 4 years and older

Coral Snorkeling Tour in Banana Boats

Witness the tropical fish swimming around you, and gaze upon the gorgeous coral reefs, as you explore the waters below when you climb off the banana boat.

Running: July 23, 2020 – August 31, 2020

Time: 60 minutes

Ages: 5 to 65 years

Mangrove Kayak Tour Along the Kesaji River

The Okinawan mainland is home to many mangroves. See them together with the expand of Yanbaru's nature with a kayak ride along the Kesaji River.

Running: All Year

Time: Subject to change each day depending on how busy it is – please enquire directly

Courses: 150 Minutes (5 years and older) / 90 Minutes (3 years and older)

Star Sommelier to Space Walk

Hear about the moon and space with talks from Hoshi no Somurie® ("Star Sommeliers") and use a telescope to observe the stars at the planetarium.

Running: Monday-Thursday

Time: 20:00-20:50

Meeting Point: Leisure Counter

Oura Mangrove Kayak

Enjoy a round trip kayak ride around the Oura Mangrove which has been designated as an Important Cultural Property of Nago.

 

Running: All Year Round

Time: Please enquire directly

Ages: 3 years old and above (*For guests only)

Meeting Point: Wansaka Oura Park

For more details on the activities available at Kanucha Resort, visit their website here.

Information

Kanucha Resort

Address: 156-2 AbuNago, Okinawa

TEL: 0980-55-8880

FAX: 0980-55-8693
Reservations: 0980-55-8484 (9:00-18:00)

Access: 1 and a half hours by car from Naha Airport

Official Website: https://www.kanucha.jp/en/

Okinawa's New Hot Spring Resort Lequ Okinawa Chatan Spa & Resort Opens

Lequ Okinawa Chatan Spa & Resort is the first hotel resort from Vessel Hotels. Operating on the concept of "Loving Yourself, Family, and the Town," the hotel opened in the town of Chatan in Nakagami, Okinawa on March 1, 2020.

Rooftop Infinity Pool & Cafe/Bar

Sat atop the hotel roof is a spa which houses an infinity pool that offers an unbroken view of Chatan as well as the picturesque sunset in the evenings. There's also a 3-meter high infinity pool, jacuzzis, and more, offering a luxurious space to relax.

Located to the side of the pool is a cafe and bar that serves a selection of original cocktails and fruity drinks as well as light food. When the sun sets and the evening settles, the pool lights are turned on, creating a relaxed atmosphere. Enjoy a cup of Japanese sake or one of the refreshing cocktails while staring down at nighttime Chatan.

Vessel Hotel's First Natural Hot Spring

Chatan Onsen hails as Vessel Hotel's first-ever natural onsen hot spring. The water is drawn from 1,400m underground, which provides relief and relaxation from a day of sightseeing and travelling. The hot spring has towering windows, and there's also a sauna for both men and women.

SPA SOLANI OKINAWA CHATAN – The Relaxation Salon

SPA SOLANI OKINAWA CHATAN is a "relaxation salon" which offers a Hawaiian-style spa experience using original products made using ingredients sourced in Okinawa. Oils are made with carefully-selected organic ingredients for that natural feeling. There are body treatments, messages, quick treatments, and more.

Filling Breakfasts at the Resort's Kitchen

Vessel Hotel has brought its "Happy Breakfast Project" to Lequ Okinawa Chatan Spa & Resort. Tuck into a variety of meals prepared with Okinawan ingredients, or try one of the household classic Okinawan breakfasts. Whatever you have, you are guaranteed the Okinawan experience to start your day off.

The restaurant's original souffle hamburger is made with a mix of Okinawan black cattle beef and Agu pork. The souffle is made in-house and prepared by the hotel guests' hands. Food is also served in Okinawan yamuchin porcelain.

Kyary Pamyu Pamyu Announces New Song 'KAMAITACHI' at Her Concert With Yasutaka Nakata

Kyary Pamyu Pamyu and Yasutaka Nakata performed a two-man show entitled "Yasutaka Nakata x Kyary Pamyu Pamyu Presents SPECIAL DJ & LIVE TOUR 2020 YSTK×KPP Vol.02" at Toyosu PIT in Tokyo tonight on February 21, 2020.

The background music provided before the start of the show was music that was like from a car game. As excited fans waited with bated breath, the PlayStation startup sound rang throughout the room, at which point Kyary shouted "Time to dance!" and appeared on stage together with Nakata. They opened the show with Invader Invader -Extended Mix-.

Dancers joined the stage next for Minna no Uta -Extended Mix- and PON PON PON. The audience responded with great pleasure to Nakata and Kyary's high-speed and ingenious song mashup. It was non-stop jumping and dancing as the performers continued to roll out more bangers like Enka Natrium, Ninja Re Bang Bang, and Mi, the bass grabbing hold of the crowd's heart at every moment.

When Kyary and Nakata's set reached its middle portion, they went full hardcore club mode as they performed Level Up from Nakata's solo album Digital Native. Things got crazy when they mashed Kyary's Fashion Monster into a trap beat with Star Wars as a Star Wars-style opening reel ran across the LED monitors.

They continued with a string of internationally-known pop songs, like Kyary's Tsukema Tsukeru and Sokenbicha no Uta, as well as Harajuku Iyahoi. The ever-changing set kept the crowd on their feet with its mix of live music and club music.

Kyary and Nakata weren't anywhere near finished yet however. They returned to mashup mode with Kyary's Cherry Bon Bonーa track from her early days with a Eurobeat soundーand performed a cover of AIAIAI, which Nakata wrote for virtual YouTuber Kizuna AI, during which Kizuna AI appeared as a hidden character.

The internationally iconic SEGA logo sound then rolled across the venue before Nakata and Kyary performed a special version of Ichibanka which Nakata wrote for Japanese reggae band Shōnan no Kaze. The song is used as the main theme for the PS4® game Yakuza: Like a Dragon which will be released worldwide this year. Kyary provided some cute "Soiya Soiya!" chants during the song.

In the last spurt, they rolled out the hit tunes Kizunami and Mondai Girl before wrapping up with Oto no Kuni. Kyary pulled fans into her "Japamyu" world while Yasutaka Nakata smashed out some 8-bit video game beats.

But fans needed more, and the call for an encore didn't die down. Kyary came out and said excitedly, "Thank you for the encore! Who'd've thought I'd sing some Shōnan no Kaze?! " She also thank Nakata, before announcing the release of a new digital single entitled KAMAITACHI. Release details are TBA.

She also announced a mini 5-show tour to promote its release. The song's lyrics have a traditional Japanese-feel to them, and so the tour too will take place at kabuki theatres around Japan.

To wrap up the concert, Kyary and Nakata performed KPP's pop anthem Sai & Co -Extended Mix-.

Pre-sale tickets for Kyary's "KAMAITACHI TOUR 2020" will go live on her fan club, KPP CLUB, on February 22, 2020 at 10:00 A.M (JST). Check her official website for the latest information.

—

Original Text: Fukuryu (Music Concierge)

Photo: Aki Ishii

Translation: Joshua Kitosi-Isanga

<Spotify Playlist>

Yasutaka Nakata x Kyary Pamyu Pamyu Presents SPECIAL DJ & LIVE TOUR 2020 YSTK×KPP vol.02

https://open.spotify.com/user/fyq2sid87dfxdev40jq5hbw1k/playlist/5IbtBVwFtA433dFPojpHSt?si=ytPqMi1-SJm4I2p8Zh7nsA

Information

Kyary Pamyu Pamyu KAIMACHI TOUR 2020

2020/4/26 @ Yachiyo-za (Japanese: 八千代座), Kumamoto

2020/5/2 @ Kyōto Minami-za (Japanese: 京都四條南座), Kyoto

2020/5/6 @ Misono-za (Japanese: 御園座), Aichi

2020/5/9 @ Nagame Yokyujo (Japanese: ながめ余興場), Gunma

2020/5/23 @ Uchiko-za (Japanese: 内子座), Ehime

KPP CLUB Pre-Sale Tickets

Ticket Window: February 22, 2020 at 10:00 (JST) – February 26, 2020 at 23:59 (JST)

Price: All Reserved Seating – ¥9,500 (Before Tax) *Comes with zabuton floor cushion

*These details are for the Kumamoto, Gunma, and Ehime shows only. Kyoto and Aichi ticket details TBA at a later date (as of publishing this article).

Cautions

*Ticket tout resales are strictly forbidden

*All photography, sound recording and video recording is prohibited

*Select first floor seats and all second floor seats do not fall under the reservation status and so are designated in order of arrival

*Preschool children are not permitted entry

Kyary Pamyu Pamyu Official Website: http://kyary.asobisystem.com/

Kyary Pamyu Pamyu Turns Voice Actress in Upcoming New Crayon Shin-chan Movie

Crayon Shin-chan: Crash! Rakuga Kingdom and Almost Four Heroes is the 28th and newest anime film to enter the beloved Crayon Shin-chan series, which is set to release in Japan on April 24, 2020.

Crayon Shin-chan is a Japanese manga series written and illustrated by Yoshito Usui. It was first serialised in Weekly Manga Action in 1990, and subsequently received its first anime adaptation in 1992. Since then, it has become one of the most recognisable and loved series in Japan.

The story of Crayon Shin-chan: Crash! Rakuga Kingdom and Almost Four Heroes is as follows: For many years, a giant kingdom fuelled by doodles created by humans has been peacefully floating in the sky. As time has gone by, less and less people have been doodling, resulting in fuel supplies running critically low. As the kingdom crumbles, doodles have been falling from the sky.  As the kingdom starts to face the threat of complete collapse, the kingdom's forces soon get on the case, forcing the innocent people of earth to produce more doodles to save the kingdom. The kingdom just happens to be floating above the city of Shin-chan's residence: Kasukabe. Knowing that the lives of many are at stake, the princess of the Rakuga Kingdom entrusts the Kingdom's sacred Miracle Crayon to a hero – the five-year-old, mischievous and carefree Shin-chan. Shin-chan harnesses the power of the miracle crayon, drawing up a superhero team to save the world. Shin-chan's three drawings jump right out of the sketch book and right into action in an attempt to save the day. 

Voicing the part of the princess, who entrusts Shin-chan with saving the Rakuga Kingdom, is none other than Kyary Pamyu Pamyuーwho herself is a huge fan of Crayon Shin-chan.

Kyary Pamyu Pamyu's song Kimi ni 100 Percent (2013) was used as the 15th opening theme for the Crayon Shin-chan anime series, and maintains the record for being used the longest out of all of the series' opening themes. It was also used as the opening theme for the 2014 film Crayon Shin-chan: Intense Battle! Robo Dad Strikes Back. Kyary even appeared in the series as herself. Her history with the series has led her to being recognised as a member of the Shin-chan family.

Kyary received the offer to voice the princess in the upcoming new film after the production team heard her voice work for the character Mecchaka in the NHK Educational TV series u&i. They were impressed by the voice work, and initially didn't know it was Kyary. After finding out it was, they sent her the offer.

Kyary is a huge fan of Crayon Shin-chan and read the manga religiously. She is now taking this opportunity to challenge herself to some real seiyū anime voice acting. But it doesn't stop there either, as she will also perform the opening theme for the film too. Titled Rakugaki Ouen Taishi ("Support Ambassador for Rakugaki"), the song is centred around the Rakuga Kingdom.

Kyary and Shin-chan released some words of their own regarding this dream collaboration. Read them below.

Kyary Pamyu Pamyu | Comment

"I appeared as myself in the anime series once before, but this time I'm challenging myself to some authentic voice acting as the princess, so I hope everyone enjoys seeing a completely different side to me. I've been collecting and reading the Shin-chan manga since elementary school. Whenever I scored 100 in a test my dad would buy me a volume. I was bad at studying, but Shin-chan helped me work hard. He's like the hero who scooped me up and saved me! As a fan I'm super happy too, since this movie is based on a part from the manga series. I hope everyone who loves Shin-chan will look forward to it too!" *Translated from Japanese

Shinnosuke Nohara | Comment

"Kyary-chan, I'm super happy I get to see you again! So you're gonna be the princess who trusts me with the Rakuga Kingdom treasure, the 'Miracle Crayon,' right? I'll make sure to catch your love baton. And you're gonna be the Rakugaki Support Ambassador with me too. I'm way too excited. We're a dream combination! Enjoy yourself at the cinema."

©Yoshito Usui / Futabasha・Shinei・TV Asahi・ADK 2020

Information

Crayon Shin-chan: Crash! Rakuga Kingdom and Almost Four Heroes

Release Date: April 24, 2020

Official Website: http://www.shinchan-movie.com/

Kyary Pamyu Pamyu Reveals Solo Live Show in Los Angeles

After announcing that she will invade the stage at Mexico's music festival VIVE LATINO2020 and America's Coachella Valley Music And Arts Festival 2020, Japanese pop princess Kyary Pamyu Pamyu has now revealed that she will conquer Los Angeles with a solo live show on April 14. 

The last time Kyary struck America with a solo live show was two years ago in 2018 for Kyary Pamyu Pamyu World Tour 2018 THE SPOOKY OBAKEYASHIKI -PUMPKINS STRIKE BACK-. As she previously announced that she will perform in San Francisco on April 16, this now means that two cities are scheduled for a kawaii invasion at the same time as Coachella. 

Don't miss out on Kyary Pamyu Pamyu's kawaii invasions of 2020. 

Kyary Pamyu Pamyu To Invade San Francisco With A Solo Live Show

Having already hyped up fans enough with the news of her taking part in Mexico's 2020 Vive Latino and California's Coachella Valley Music And Arts Festival 2020, Kyary Pamyu Pamyu has taken things one step further by revealing a solo live show in San Francisco, America. 

This will mark the kawaii princess' first solo tour in America since Kyary Pamyu Pamyu World Tour 2018 THE SPOOKY OBAKEYASHIKI -PUMPKINS STRIKE BACK– which was held two years ago. 

General tickets will be released for sale from February 7, 2020. Just what kind of Kyary Pamyu Pamyu world lies ahead in store? You'll just have to see it with your own eyes. 

5 Must-Visit Beautiful and Romantic Lantern Festivals in Japan | 2020 Edition

The season for Japan's enchanting and romantic lantern events has finally arrived, and the line-up this year is diverse, from events where lanterns are the main attraction to lantern-lined festivals and Japanese matsuri festivals.

Hankyu Travel International compiled a list of these events , and we've pulled out some of the best ones for you.

Hanamaki Hoshi Meguri no Yoru | Iwate Prefecture

This year marks the third run of "Hanamaki Hoshi Meguri no Yoru," an event held during winter for guests staying at Hanamaki Onsen. The event is comprised of many elements, including fireworks, folk entertainment, and more. People will also write wishes and messages or draw pictures on their lanterns before sending them up into the winter night sky. Afterwards, they can enjoy a dip in the hot springs at Hanamaki Onsen to warm themselves up and unwind from the day.

Running: January 26, 2020/February 22, 2020/February 11, 2020/February 16, 2020/February 24, 2020

Location: Namari Ski Center
Address: Nakadaira-36-1 Namari, Hanamaki, Iwate

▼Hanamaki Hoshi Meguri no Yoru Tour
https://www.hankyu-travel.com/kokunai/keyword/%E3%81%AF%E3%81%AA%E3%81%BE%E3%81%8D%E6%98%9F%E3%82%81%E3%81%90%E3%82%8A%E3%81%AE%E5%A4%9C/?p_baitai=9599

China Lantern Festival | Chiba Prefecture

Tokyo German Village is hosting its second China Lantern Festival, inspired by the typical traditional festivals held in China during spring. A selection of 30 lantern installations of varying sizes made by the world's biggest lantern maker Lantern Group have been set up in the 50,000 square meter area. Pieces include lanterns over 10 meters long and high, lanterns floating on the water, moving lanterns, and more.

Running: November 23, 2019 – April 5, 2020

Location: Tokyo German Village

Address: 419 Nagayoshi, Sodegaura, Chiba

▼Tokyo German Village Tour
https://www.hankyu-travel.com/kokunai/keyword/%E6%9D%B1%E4%BA%AC%E3%83%89%E3%82%A4%E3%83%84%E6%9D%91/?p_baitai=9599

Tsunan Yuki Matsuri | Niigata Prefecture

Since 2012, the people of Tsunan in Niigata have raised sky lanterns into the sky to pray for the revival from the disaster that the Tohoku earthquake brought in 2011. It is a two-day festival, with the first day of the event taking place at night, and the second being the main day of the festival. The festival is so popular that tickets never fail to sell out quickly every year. It brings with it a host of events, from the lanterns to the snowboard straight jumping tournament, the hanging of snow lanterns, snowmobile rides, and more.

Running: March 14, 2020 (There will also be a lantern event the night before on March 13, 2020)

Location: New Greenpia Tsunan

Address: 12300 Akinari, Tsunan, Nakauonuma-gun, Niigata

▼Niigata Tsunan Sky Lantern Festival Tour
https://www.hankyu-travel.com/chubu-hokuriku/niigata/lantern/?p_baitai=9599

Nagasaki Lantern Festival | Nagasaki Prefecture

This festival was originally held during the Chinese New year by the people of Nagasaki Chinatown, but in 1994 it was given the name "Nagasaki Lantern Festival." To date, it has been attended by over 1 million people. This year, around 15,000 lanterns of varying sizes are set to light the streets. Taking place across several areas, some standout pieces include the peach-coloured lanterns at Nagasaki Chinatown, the ceiling lanterns at Hamanomachi Arcade, the water lanterns at Nagashimagawa Park, and more. On weekends, there are also parades, traditional Chinese performance, and other exciting events. And if you head to Nagasaki Confucian Shrine (also known as Koshi-byo), you can offer a love lantern to pray for happiness in your relationship.

Running: January 24, 2020 – February 9, 2020
Locations: Nagasaki Chinatown/Central Park/Tojin Yashiki/and elsewhere
Address: Various places throughout the city of Nagasaki

▼Nagasaki Lantern Festival

Hankyu Travel International Tour: Hankyu Travel International

Nagasaki Tourism Page: https://travel.at-nagasaki.jp/en/what-to-see/62/

Ryukyu Lantern Festival 2019-2020 | Okinawa Prefecture

Murasaki Mura Ryukyu Kingdom Theme Park is known for having originally been used as the set for several historical drama series, and was subsequently turned into a theme park after filming was finished. The Ryukyu Lantern Festival welcomes a variety of different lanterns, including Chinese lanterns, paper lanterns, various Asian lanterns, and more, each of which bring a completely different atmosphere depending on the area you are in. This year sees the welcome return of the annual lantern contest where 45 individual lantern pieces are exhibited. There are also different street performances every day on the Night Lantern Stage, as well as projection mapping displays, the Night Lantern Cafe, and more.

Running: December 1, 2019 – March 31, 2020

Location: Murasaki Mura Ryukyu Kingdom Theme Park

Address: 1020-1 Takashiho, Yomitan, Nakagami-gun, Okinawa

Murasaki Mura Official Website: https://murasakimura.com/

Be part of one of Japan's many beautiful lantern festivals this year and witness some seriously breathtaking night scenes.