During the hot summer season and spring break, tourists from both Japan and overseas flock to enjoy the sunny beaches of Okinawa.
Tourists tend to steer away from the island from early May to June because of Japan's rainy season, but in fact on Okinawa there aren't many long spells of rain, and the temperature is at a comfortable warmth. Not many people know that it's also the best season for saving money when travelling there.

With that in mind, a new campaign entitled Okinawa E-Motion has been set up this year. Various resort events will take place for people to enjoy what they are calling a "flying summer"―or experiencing the earliest summer in Japan.
This first annual Okinawa E-Motion will take place from May 18 to June 2 with a host of events themed around food, music and art. It will begin with the opening event "Magic Beach & Beach Bar Walk" which combines food with magic. This will be followed by a string of exciting events including KPP CAMP organised by Kyary Pamyu Pamyu, Bar Walk Naha hosted by several restaurants in Okinawa's capital of Naha, ASOBEACH!!! where artists and DJs will come together to hold an outdoor music festival, the popular food festival OKINAWA FOODO FLEA and more. There will also be marine activities, the Art Spot―the list goes on.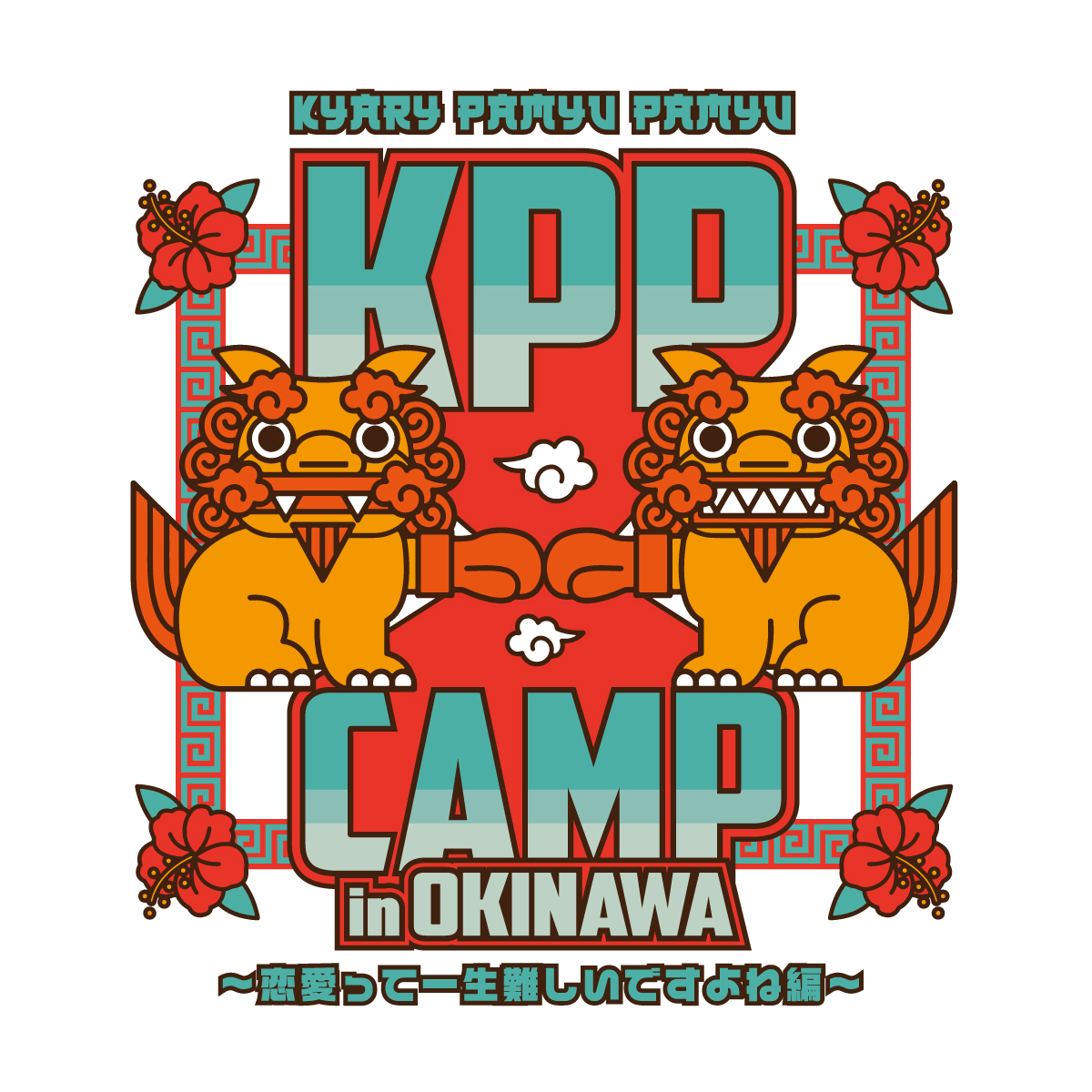 May 25th – KPP CAMP
KPP CAMP is a music event organised by Kyary Pamyu Pamyu. This is the second time she has held the event, the first being back in June last year at Hibiya Open Air Concert Hall. The theme this year is "unique combinations."
Artists performing at the event include the genius singer-songwriter Shota Shimizu and the bear-masked female singer Koresawa who's voice can be described nothing short of addictive. Enjoy this one-night-only special event outdoors in Okinawa on the first ever summer of Japan's new Reiwa period!
Ryukyu Nissan DAYZ Presents KPP CAMP in OKINAWA ~Renai tte Issei Muzukashii Desu yo ne Hen~
Date:  May 25, 2019
Time: Open 15:00 / Start 16:00
Venue: Ginowan Seaside Park, Okinawa
Line-Up: Kyary Pamyu Pamyu, Shota Shimizu, Koresawa
Ticket Price: Reserved Seating ¥5,000 (Tax Included) / Student Reserved Seating ¥4,000 (Tax Included) *Student ID required
Ticket Release Date: April 26, 2019
Pre-Sale Ticket Window: April 5, 2019 at 18:00 – April 9, 2019 at 23:59 (via KPP Fan Club and KPP CAMP)
KPP Fan Club: https://kyary.net/
KPP CAMP Official Pre-Sale: https://pia.jp/v/kppcamp19hp/
*Applications for an exclusive JTB Entertainment access tour open on April 12 when buying pre-sale tickets on KPP CAMP via: https://jtb-entertainment.net/tour/2019/kpp/ (Link available from April 12 at 17:00 JST). Please note that concert tickets are not included with the access tour plan.
*Those aged 4+ years must hold a valid ticket. Those aged 3 years and under must sit on a parent or guardian's lap. However, where a seat is required, a valid t icket must be held
*Event will go ahead if it rains but be cancelled during stormy weather.
Enquiries: PM AGENCY – TEL: 098-898-1331 (Weekdays 10:00-18:00) / https://www.pmnet.co.jp
May 25th – Bar Walk Naha
Bar Walk Naha is a popular food event that has been held 6 times to date. The team behind it came up with the concept of bringing together famous restaurants people have always wanted to visit as well as great restaurants people never knew about. Attendees are given a guide map to five restaurants for this bar-crawl-like event. Experience the culture of Naha while chowing down on new gourmet delights!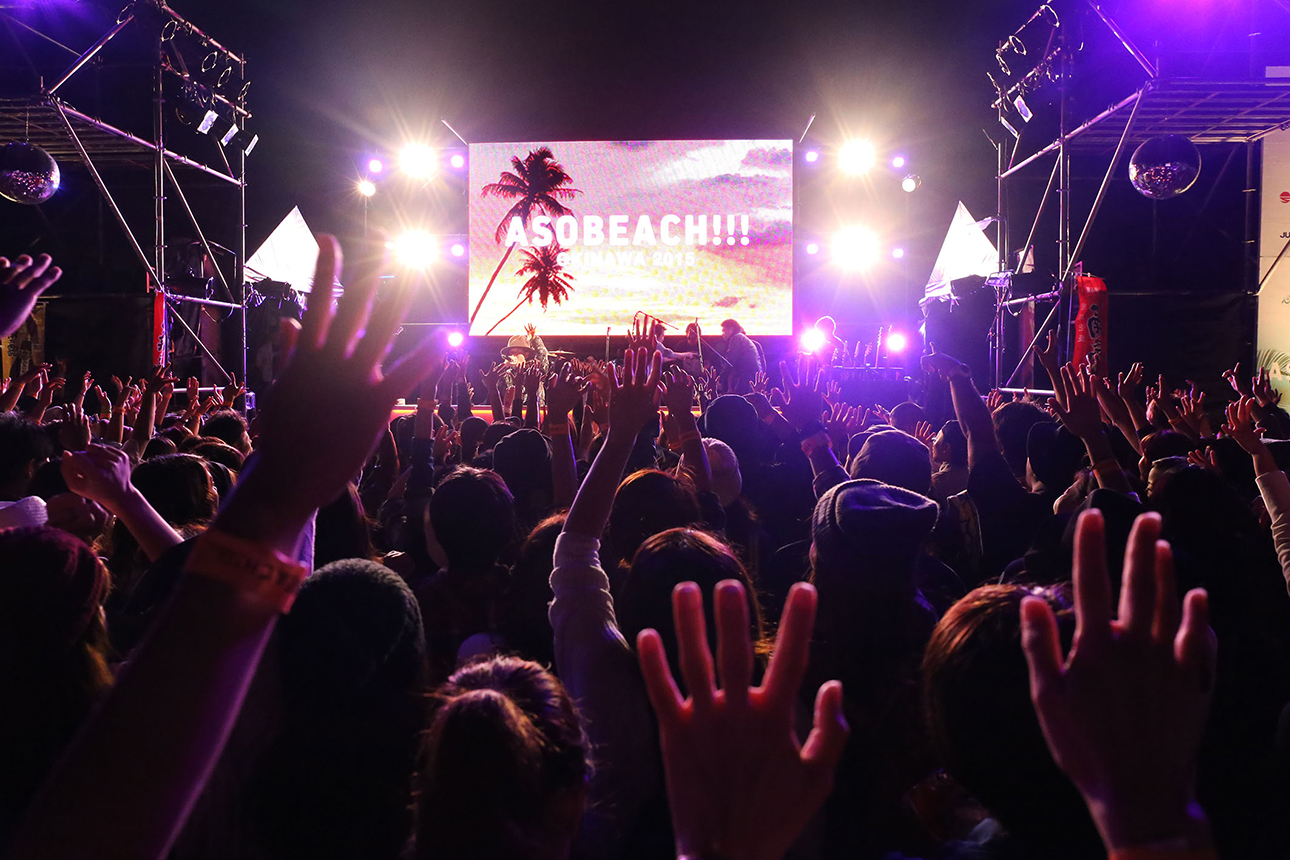 June 1st & 2nd – ASOBEACH!!! / OKINAWA FOOD FLEA
ASOBEACH!!! is an outdoor music festival that has garnered huge reception as a long-running event. It will serve as the main event to wrap up Okinawa E-Motion. It will be held alongside OKINAWA FOOD FLEA at Nami no Ue Umisora Park.
Plenty of other events are lined up on the scheduled too. For full details of everything going on check the campaign's official website.