View the Spectacular Wall Paintings of Nijo Castle's Ninomaru Palace This Summer
Entry times to Nijo Castle are being extended this summer so that more people can have more time to enjoy exploring the wonders of this World Heritage Site.
Special entry to the castle's Ninomaru Palace will also be available to the public which will include a viewing of its spectacular wall and ceiling paintings and transom carvings.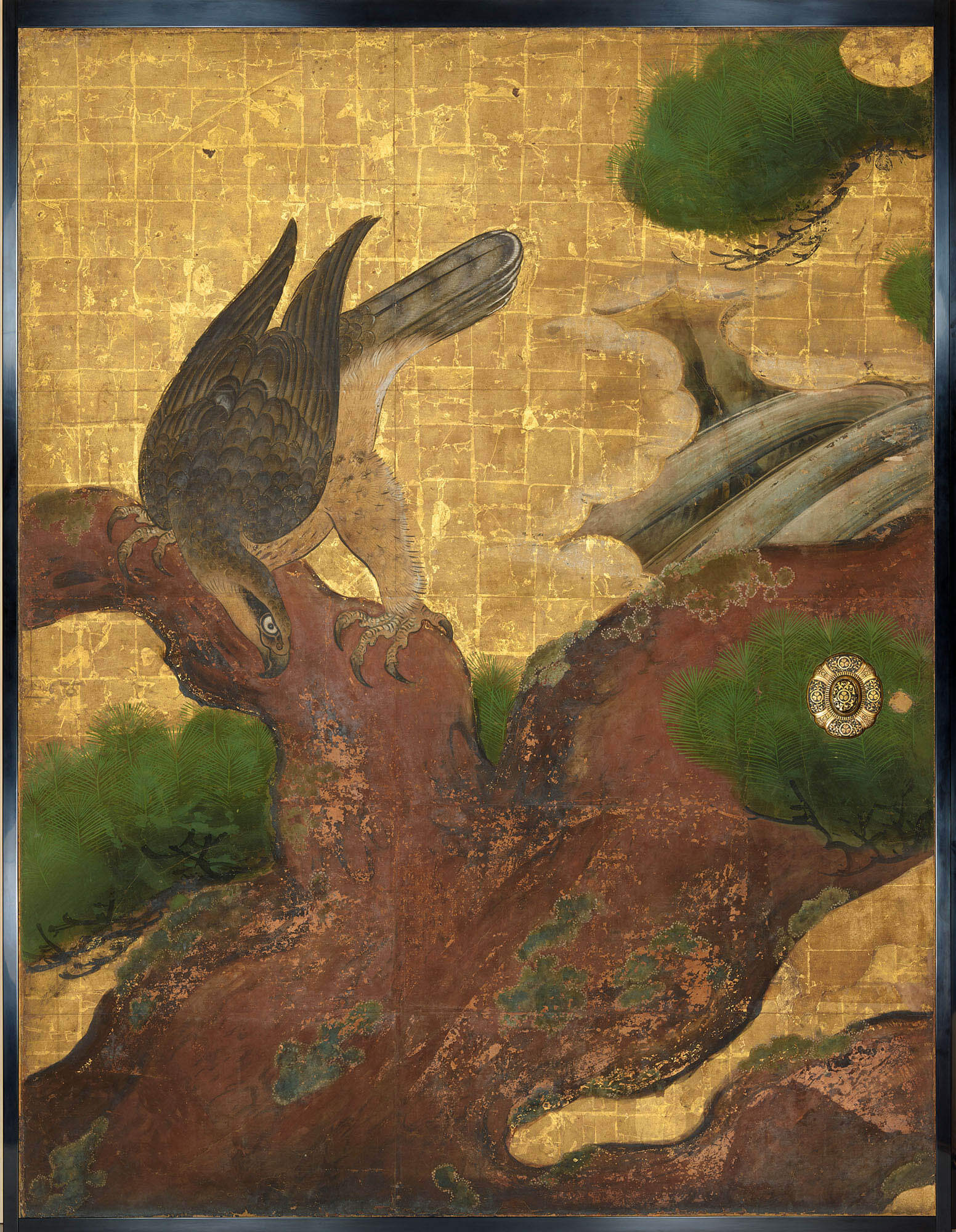 And for the first time in nine years, the famous Matsutaka-zu will be put on display once more, a famous Kanō school painting representative of Ninomaru Palace.
The Koun-tei teahouse is normally off-limits to the public, but for a limited time they will serve up a special seasonal breakfast. Just 40 will be served up each day.
Hamo Eel Aburi (July 1 – July 25)
Kamo Eggplant Dengaku (July 26 – August 16)
Sweetfish Iri Dashi (August 17 – August 31)
Enjoy an exclusive experience at Nijo Castle this summer and see the things you normally wouldn't get to see.
Information
World Heritage Site Nijo Castle Summer
Running: July 1, 2019 – September 30, 2019
Entry Times:
[July-August] 8:00-17:00
[September] 8:00-16:00
*Ninomaru Palace open from 8:45 (Closed on Tuesdays in July and August for general entry)
Price
Adult: Castle Entry + Ninomaru Palace – ¥1,000 (¥600 on Tuesdays in July & August)
Group (30+ People): Castle Entry + Ninomaru Palace – ¥800 (¥500 on Tuesdays in July & August)
High School & Junior High School Students – Castle Entry + Ninomaru Palace – ¥350 (¥350 on Tuesdays in July & August)
Elementary School Students – Free
Ninomaru Palace Special Viewing
Running: July 10, 2019 – Augusut 26, 2019 (Except Tuesdays)
Curator Commentary
Date: July 12, 2019 / August 9, 2019
Time: From 10:00 (Reception opens at 9:30)
Location: Meet up at northern lecture room
No. of People: 50 per day (first time, first served)
Price: Free (But you must pay to enter the castle and palace)
Ninomaru Palace Painting Viewings
Matsuzaka and Ifuu
Running: July 11, 2019 – September 8, 2019
Location: Nijo Castle Shuzokukan
Koun-tei Teahouse Breakfast (Reservation Only)
Running: July 1, 2019 – September 30, 2019 (Except September 6 and 7)
Time: 8:30-9:30 (*Please arrive at Kouen-tei by 8:20)
Location: Koun-tei
Price: ¥3,000 (Tax Included) *You must pay entry to Nijo Castle too
Reservations: Open from June 1, 2019
*Please book by 16:00 the previous day
*Please inform the staff of the day you will arrive, your name, no. of people, contact details, and notify them of any allergies
TEL: 075-551-1203 (10:00-16:00)
Nijo Castle Official Website: http://nijo-jocastle.city.kyoto.lg.jp/
RELATED ENTRIES
NAKED FLOWERS 2022 Autumn to Open at Nijo Castle in Kyoto

NAKED will hold the NAKED FLOWERS 2022 Autumn event at Nijo Castle, a World Heritage Site in Kyoto! The event will run from October 28 until December 4 and will feature both real and digital art, including a virtual experience in the Metaverse.

The phoenix depicted on the Kara-mon of Nijo Castle will be the guide for the exhibition, which will take visitors on a tour of the property, decorated and transformed by NAKED's art. Visitors can enjoy the fantastic night view of Nijo Castle, which includes historical buildings such as the Ninomaru Palace (National Treasure), the Great Eastern Gate (Important Cultural Property), and the Kara-mon. A projection-mapping show will shine across the Kara-mon, and fall colors will light up the night sky. On the stone wall of the inner moat, phoenixes will fly, and visitors can take part! In the garden, food and beverage stalls will provide plenty of autumn sweets and hot drinks from the popular cafe TREE by NAKED Yoyogi Park. 

Guests can also see a collaborative work between artist Ryotaro Muramatsu and Yuki Ikenobo, the headmaster of the historical flower arrangement school Ikenobo. Visible in both the real world and the Metaverse, the interactive art piece will invite visitors to create their own flower arrangements using digital flowers. Why not come create a piece of your own art using flowers that will never wilt? 

Kara-mon, Important Cultural Property
Projection-Mapping




Special Scenic Spot – Ninomaru Garden
Illumination




Inner Moat
Interactive Experience / Projection-Mapping Show




Koun-tei
Illumination




NAKED's Art to Prevent Disease
NAKED Tsukubai®︎


Seiryuu Garden
Illumination




Front Garden
DANDELION PROJECT



Front Garden
Ryotaro Muramatsu x Flower Arrangement School Ikenobo's Headmaster Yuki Ikenobo
Collaboration Work (Both real and linked to the Metaverse)

Information

NAKED FLOWERS 2022 Autumn at Nijo Castle (World Heritage Site)

Venue: Nijo Castle
Running: October 28 – December 4, 2022
Hours: 18:00-22:00 (Last entry at 21:00)
Tickets/Event Details: https://flowers.naked.works/

NAKED Summer Festival 2022 to be Held at Nijo Castle in Kyoto

This summer, the World Heritage Site Nijo Castle will host the NAKED Summer Festival 2022 event from July 22 until August 21. Visitors can explore the incredible location at night, illuminated by colorful lights and filled with summer fun.

Festival Stalls

Virtual Content via Smartphone

The entrance gate and Ninomaru Garden will both be illuminated for the event, and a digital fireworks display will be shown on the stone walls surrounding the inner moat.  Continuing from last year, the fan-favorite NAKED Distanced Lanterns and NAKED Tsukubai will be returning.

Come make some summer memories at Nijo Castle!

Banyan Tree Group Opens Garrya Nijo Castle Kyoto Hotel

Banyan Tree Group, one of the world's leading independent hospitality groups, held the grand opening of Galleria Nijo Castle Kyoto, on Friday, June 17, 2022. This is the first of the group's hotels to open in Japan.

Hotel Exterior

Located south of Nijo Castle, a World Heritage Site, and named after the beautiful winter flower, Galleria Nijo Castle Kyoto is a small, modern, and minimalist luxury hotel that offers simple guests a chance to recharge themselves.

Wellbeing Room


For the grand opening, a new Wellbeing Room has been opened where visitors can experience quiet meditation.

Visitors can stroll through nearby gardens, temples, and shrines, take a tour of Kyoto's many historical sites, or spend time in the Wellbeing Room meditating or practicing yoga to recharge their batteries away from the hustle and bustle of everyday life.

The French Restaurant Singular will also offer up healthy and tasty meals with a focus on local ingredients and producers.


Enjoy a visit to Kyoto in this peaceful space perfect for resting both body and soul.

NAKED FLOWERS 2022 Cherry Blossom Exhibition to be Held at Nijo Castle in Kyoto

NAKED will open a new Cherry Blossom-inspired outdoor light-up event at Nijo Castle from March 18 until April 17, 2022!

The NAKED FLOWER interactive art exhibition has been held at Nijo Castle since 2018. In autumn, the leaves change color, and in spring, the cherry blossoms blooming at night around the castle combined with NAKED's art experience create a breaktasking experience like no other. 

This year, in addition to the projection mapping on the Karamon Gate, the largest-ever projection mapping of cherry blossoms will cover the entire 140-meter-long stone wall on the east side of the inner moat. Also, for the first time ever, the exhibition will add special effects that can only be seen in rainy weather. 

 

Information

NAKED FLOWERS 2022 Cherry Blossom Event at Nijo Castle
Location: Nijo Castle Imperial Villa
Running: March 18 – April 17, 2022
Hours: 18:00-21:00 (Grounds close at 22:00)
Official Site: https://flowers.naked.works/nijojo/

Nijo Castle Light-Up Event Streaming Tickets Now Available

One of seventeen Historic Monuments of Ancient Kyoto is currently being illuminated in a sea of otherworldly lights. Nijo Castle in Kyoto is the location for the One to Ten: Evening Party, using projection mapping to bring out the beauty of this magnificent locale. For those who can't visit in person, an event on December 7 is inviting people to watch the lights online, including the illumination of the Karamon Gate and the Ninomaru Garden. Tickets for the online event go on sale on December 3, 2021. 

To capture the feeling of being on-site and to convey the incredible atmosphere, a camera will guide viewers along the normal route through the castle grounds with audio commentary. The popular 'Special Performance,' which only allows a limited number of people each day due to space constraints, will be available to view in its entirety during the stream. 

The live event will air on December 7 at 10:00 PM JST, and will be archived until December 26 at midnight. Tickets to watch are available from December 3 until December 26. 

Information

One to Ten: Evening Party at Nijo Castle

Running: November 5 – December 12, 2021 *Closed December 8

Hours: 18:00-21:20 (Grounds close at 22:00)

*The event may be canceled due to inclement weather. Content may be changed at the discretion of the organizer.

Official Site: https://yakai.1-10.com/nijojo/

Immersive Art Event Now Open at Kyoto World Heritage Site Nijo Castle

Nijo Castle in Kyoto is one of seventeen Historic Monuments of Ancient Kyoto, built by the Tokugawa Shogunate. It's worth a visit on a trip to the old capital of Japan, but a new event is making it even more exciting! From November 5 until December 12, 2021, guests to the castle at night can enjoy projection mapping across the castle grounds and a collection of food from Kyoto's most famous restaurants.

The giant interactive light show will take over 400 square meters, and was created by the company Creative AI. By analyzing environmental information such as density and location of visitors and surrounding weather, the art will change to engage the senses. Shifting light and sound will enhance Nijo Castle's beauty–guests should pay special attention to the Karamon Gate, an Important Cultural Property, and the Ninomaru Garden. This is the first of these evening parties held in Kyoto, meant to infuse traditional Japanese culture with modern innovations.

Kyoto is a city that has been based around Feng Shui since ancient times, with a local saying claiming that the water flowing beneath Nijo Castle carries good energy. These thoughts resonated with the historical figures that lived in Kyoto during the construction of the castle, and they believed that the spot was special. The Ninomaru Garden is the perfect location to use this new technology to bring this energy to life!

Information

One to Ten: Evening Party at Nijo Castle

Running: November 5 – December 12, 2021 *Closed on December 8

Hours: 18:00-21:20 (Grounds close at 22:00)

Address: Nijo Castle (541 Nijojocho, Nakagyo-ku, Kyoto)

Tickets/Event Details: https://yakai.1-10.com/nijojo/

Learn Japanese History at Kyoto's Nijo Castle Festival With the NAKED SAMURAI App

NAKED, INC. has announced the launch of a new project called 'NAKED SAMURAI' that will debut at Nijo Castle Festival 2020 which begins on October 14, 2020.

NAKED has fused technology with reality for many different projects, such as CITY LIGHT FANTASIA—an evening projection mapping exhibit—which has been showcased in the observation deck halls of government buildings and towers, the Night Walk event in Hokkaido and Aomori, and more.

With the effects of COVID-19 changing the way we live our lives, so too does NAKED have to change the way it blends tech with real life. And that's where NAKED SAMURAI comes in which the company is taking to Nijo Castle, one of Japan's many tourist hot spots as well as a World Heritage Site.

See historical architecture while learning Japanese history

NAKED SAMURAI is an app used for smartphones that has a samurai as your guide with fully-recoded lines. The samurai will tell users the history and stories behind the various spots at Nijo Castle from his perspective. When putting your phone up to certain places, certain sites that are normally locked at Nijo Castle will open up onto the app, giving you a rare look into what's inside.

Tokugawa Ieyasu, Toyotomi Hideyori, and other historical figures make an appearance

Your guides include Tokugawa Ieyasu, the founder and first shogun of the Tokugawa Shogunate who ordered the building of Nijo Castle, and Toyotomi Hideyori, the general responsible for uniting Japan. They can both give you different insights into Nijo Castle.

Using the app lets you see how Nijo Castle looked back in these historical figures' days during the Edo Period, as well as former castle tower before it was destroyed in 1750, and much more.

Information

Nijo Castle Festival 2020
Running: October 14, 2020 – December 7, 2020
Location: Nijo Castle

Address: 541 Nijojocho, Nakagyo Ward, Kyoto
Time: 8:45-16:00 (Castle closes at 17:00)

Price: General ¥1,030 / Junior to High School Students ¥350 / Elementary School Students ¥200
Official Website: https://nijo-jocastle.city.kyoto.lg.jp/event/nijojomatsuri/

*Certain parts of the event require a separate fee

*Schedule and details subject to change or cancellation depending on the situation of COVID-19

World Heritage Site Nijo Castle to Welcome Gorgeous Goldfish Art Exhibition

Kyoto City and Art Aquarium are set to host Art Aquarium Castle -Kyoto・Kingyo Dance- this year at the World Heritage Site of Nijo Castle from October 14 to December 7.

Art Aquarium is an art, design, and entertainment fusion created by aquarium artist Hidetomo Kimura, who opened the first ART AQUARIUM MUSEUM in Nihonbashi, Tokyo back in August.

Art Aquarium Castle -Kyoto・Kingyo Dance- will be the first outdoor exhibition by Art Aquarium, vividly portraying the Japanese world of goldfish and carps through traditional Kyoto-inspired works.

Exhibition Concept

Nijo Castle has a rich history. Constructed by Tokugawa Ieyasu in the early days of the Edo Bakufu, it is a striking symbol of the Edo Period. It will play as the stage for the exhibition, which will be themed on goldfish—which first arrived in Japan in the Muromachi Period and became a boom during the Edo Period—and carp, which were propagated to Japan in the Edo Period.

Displayed artwork will be inspired by the castle's Ninomaru Palace and sliding door artwork, the season flowers that bloom in the Ninomaru Palace Gardens and castle grounds, and more. It will be a marriage of both historical art and contemporary art that captures the beauty of Japan.

Lotusrium: Its first exhibit in western Japan

The design motif based on the lotus, a flower whose name is a seasonal haiku word for summer. Lotus plants require thick, muddy water in order to make the large, beautiful flowers bloom, despite the hardship and difficulty they must overcome to do so. This art piece imbibes a worldview of grace and splendour that interweaves the lotus, a symbol of beautiful and painfully ephemeral things, with the kingyo, an elegant fish that swims beautifully.

Sakurarium: A flower symbolising Nijo Castle

Combined with the cherry blossom shape of compound works. Swimming freely under the shining of the cherry blossoms, those are goldfish bearing "Sakura" such as Sakura Nishiki, Sakura To Nishiki and Sakura Ryukin,

Taisei Hokan Kingyo Large Byobu: A large-scale piece capturing Nijo Castle's history

The huge fish tank with a length of 5.4 meters and an expansion of 18 screens projected beautiful paintings like splash-ink art through light and shadow. Countless goldfish swim among them, interpreting the changing process of Japanese art history in the scattered lights.

Even more new artworks are scheduled to be displayed. If you're in Kyoto this autumn, don't miss Art Aquarium's first-ever outdoor exhibition.

Information

Art Aquarium Castle -Kyoto・Kingyo Dance- 

Running: October 14 – December 7, 2020

*No Closing Days

Opening Hours: 17:00 – 22:00 (Last Entries: 21:30)

Location: Front yard of Ninomaru-goten Palace Daidokoro Kitchen, Courtyard of Ninomaru-goten Palace, Nijo Castle

* The exhibition will also take place in the Daidokoro Kitchen for a short period of time.

Address: 541 Nijo-jo-cho, Horikawa-nishi-iru, Nijo-dori, Nakagyo-ku, Kyoto City

Official site: https://artaquarium.jp/branch/kyoto

artKYOTO 2020: The Art Fair at Kyoto's World Heritage Site Nijō Castle

artKYOTO 2020 will take place at the World Heritage Site and former imperial villa Nijō Castle from November 6-8.

This marks the second-ever run of the event, following the success of the first last year. Once again, the grand and breathtaking Nijō Castle serves as the venue for the event where around 30 of Japan's best galleries, both old and contemporary, come together to exhibit various artworks to the people of Kyoto.

With the COVID-19 pandemic having affected Japan's economy as well as impacting society overall due to the many restrictions on movement, artKYOTO 2020 aims to bring back art and culture, as well as help circulate the economy, and contribute towards artists while promoting the value that art has on society.

Art Fair

Photo from artKYOTO 2019


Photo from artKYOTO 2019 | Photo by office TKD

The first artKYOTO event saw 31 galleries come together to promote Japan's art industry through Kyoto's history and culture. This year will see a diverse exhibit from old works to contemporary pieces.

artKYOTO 2020 will adopt all of the necessary precautions against COVID-19 while still delivering a a fully-fledged experience for people to enjoy art.

Information

artKYOTO 2020
Running: November 6, 2020 – November 8, 2020
Opening Hours: 11:00-20:00 (Until 17:00 on November 8)
Location: Nijo Castle, 541 Nijojocho, Nakagyo Ward, Kyoto

Official Website: https://artkyoto.jp/

Kyoto's World Heritage Site Nijo Castle Announces Summer Evening Illumination Event

NAKED, INC. has announced that it is holding a special summertime light-up event at Nijo Castle, a World Heritage Site in Kyoto, from August 8 to August 30. The company has also released its first ever 3DCG VR experience NAKED NINJA -Nijo-jo Castle- on the official NAKED, INC. online store.

Enjoy art entertainment in person or at home

NAKED, INC. has collaborated with many World Heritage Sites, Cultural Properties, tourism centres, leisure spots, and more over the years. Right now, the company is grappling with the question of what the shape of tourism, as well as art and entertainment, looks like during the COVID-19 outbreak—and what shape it will take post-pandemic. Nijo Castle is no exception, a place that enjoys tourism from both Japanese people and people overseas. In considering these issues, NAKED has conceived two different ways Nijo Castle can still entertain tourism now and in the near future.

The first is holding an event in person at Nijo Castle in the form of an outdoor light-up event that will have people wandering around as opposed to being stationary. In spring of 2017, NAKED held "Nijo Castle Cherry Blossom Festival 2017" where they hosted a variety of performances and events in line with the season. In fact, one such event was planned to take place at Nijo Castle this summer, but it had to be reconsidered as a result of COVID-19. Those involved still wanted to come up with a way that people who live close by could still enjoy some leisure time this summer, which is what led to this light-up event from NAKED.

Visitors will be able to enjoy the light-up safely by staying a set distance from one another while walking around Nijo Castle. The number of people inside at once will also be restricted. As well as this, people will need to wear masks, temperature will be regulated, and alcohol gel will be provided—all to ensure that visitors are kept safe.

The second way that NAKED has devised for people to still enjoy Nijo Castle is with the release of NAKED NINJA -Nijo-jo Castle-, the company's first ever full 3DCG VR experience that lets people enjoy Nijo Castle online in a virtual space. This is so that people who cannot visit Nijo Castle can still enjoy its sights. NAKED plans to launch even more real and virtual, offline and online experiences in the future too in order to promote tourism in a new way during COVID-19.

Information

Nijo Castle x NAKED Summer Special Light-Up 2020
Running: August 8, 2020 – August 30, 2020

Time: 19:00-22:00 (Last Entries 21:20)
Location: Nijo Castle

Address: 541 Nijojocho, Nakagyo Ward, Kyoto場

NAKED NINJA-Nijo-jo Castle- VR
Price: ¥880 (Tax Included)

Official Website: https://event.naked.works/nijojo-summer2020/

Experience Hanami and Cherry Blossoms With Digital Art at FLOWERS BY NAKED 2020 – Sakura –

FLOWERS BY NAKED is an annual flower-themed digital art event held by NAKED Inc. As part of this year's event, FLOWERS BY NAKED 2020 – Sakura –, a special addendum event entitled "Nijo Castle Sakura Matsuri" will take place during the evenings at the World Heritage Site Nijo Castle From March 20 to April 12 this year.

FLOWERS BY NAKED is an interactive digital art experience. It has been held at Nijo Castle during the autumns of 2018 and 2019, but this will be the event's first time being held in Kyoto during the spring season. 2020's theme is cherry blossoms, and this will be showcased in a number of wonderful ways.

Prologue | NAKED BIG BOOK

"NAKED BIG BOOK, a monument of the beginning of this exhibition, will show collaboration works by an artist Ryotaro Muramatsu and a photographer LESLIE KEE. LESLIE KEE contained energy into photographs as the quiet expression, and Ryotaro Muramatsu reinterprets his works to dynamic photography art.​"

Arrival of Spring | Kara-mon Gate (Important Cultural Property)

"Projection mapping expresses the coming of Spring on Karamon-Gate as an important cultural property."

Flowers Wall ~ SAKURA ~ | Inner Moat

"Projection mapping of impressive sakura on the moats in Nijo-jo Castle. The landscape will transition following sakura."

Sakura Droplets | Seiryu-en Garden

"A mystical space surrounded by real sakura where bubbles confined spring fragrance float as the sakura droplet.​ ​"

The event is working on countermeasures against the coronavirus, such as installing disinfectants and having staff wear masks. It requests that visitors take normal measures against the infection such as cough etiquette and washing your hands. Click here for more information.

Information

FLOWERS BY NAKED 2020 −Sakura− World Heritage Nijo-jo Castle

Running: March 20, 2020 – April 12, 2020
Opening Hours: 18:00-21:00 (Closed at 22:00)
Location: Nijo-jo Castle
Admission Fees:

Early Bird Tickets (Available until March 19, 2020) / Junior High School and Older ¥1,000, Elementary School Students ¥800
General Tickets (March 20, 2020 – April 12, 2020) / Junior High School and Older ¥1,400, Elementary School Students ¥800
*All prices above include tax. Free for preschoolers. Disability discount available.

Official Website: https://flowers.naked.works/2020nijojo-sakura/