GOODGLAS double-walled animal-themed glasses at Tokyu Department store!
Double-walled glass pioneer GOODGLAS will be selling cute animal-themed glasses at four Tokyu Department stores for a limited time only starting from 30th May 2019. The four limited stores are Shibuya main store, Shibuya station Toyoko store, Kichijoji store and Tama Plaza Kanagawa store.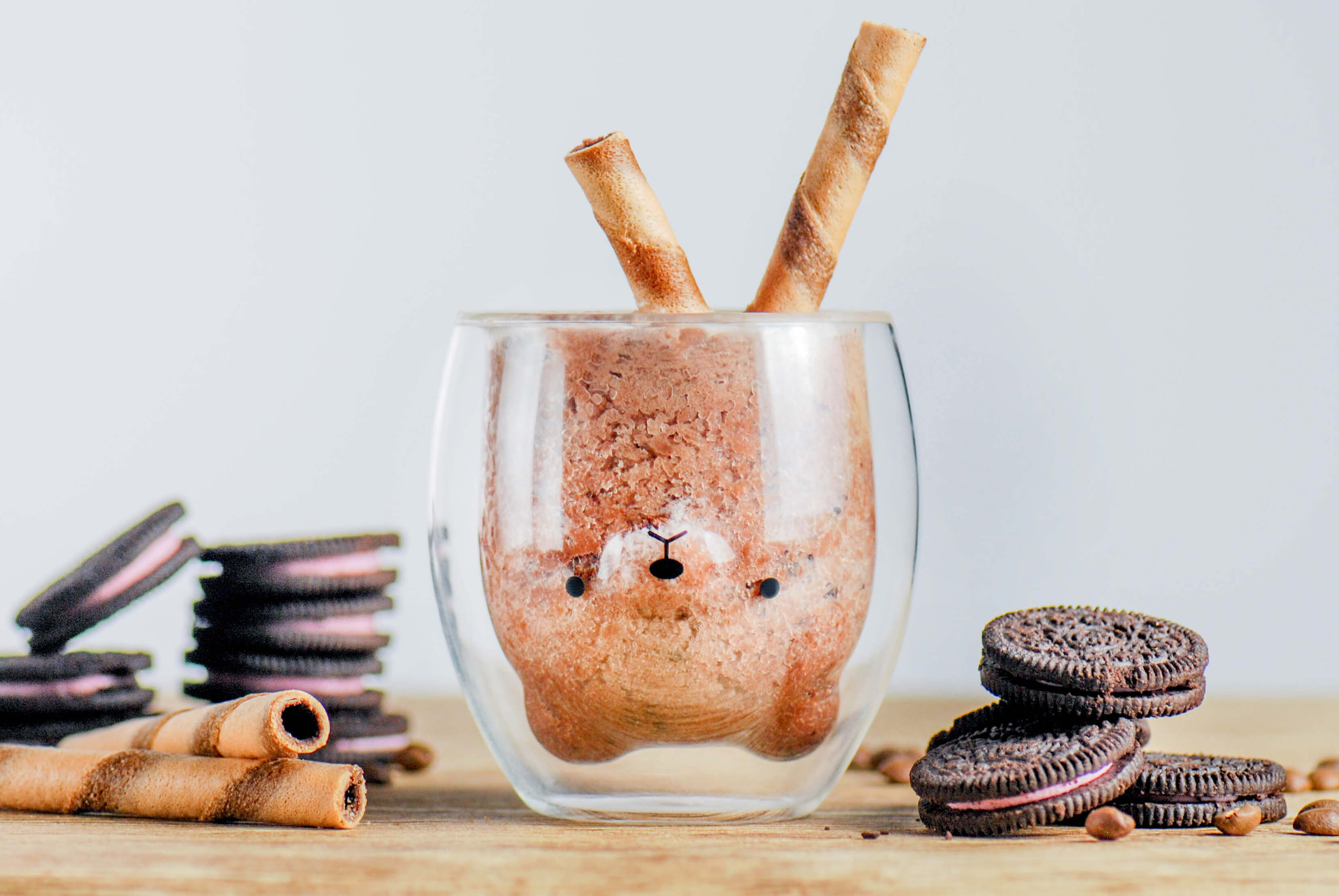 Bear: ¥3,200 + tax
Labrador: ¥3,200 + tax
The double-walled glasses will come in the following designs: Dog, cat, duck, bear, labrador, wild boar, grape, and cherry blossom.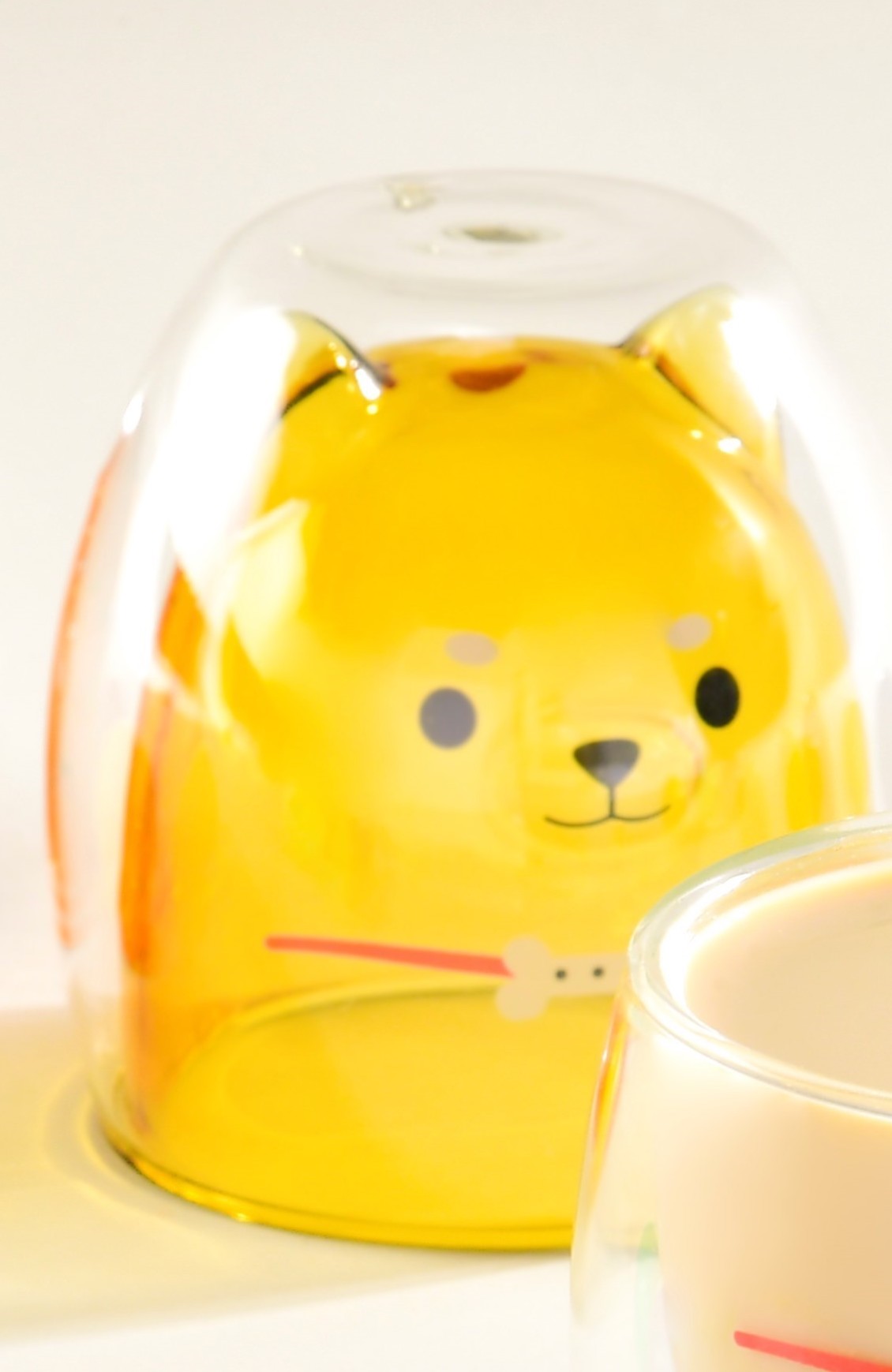 Shiba Inu dog: ¥3,200 + tax
Bunny: 3,500 + tax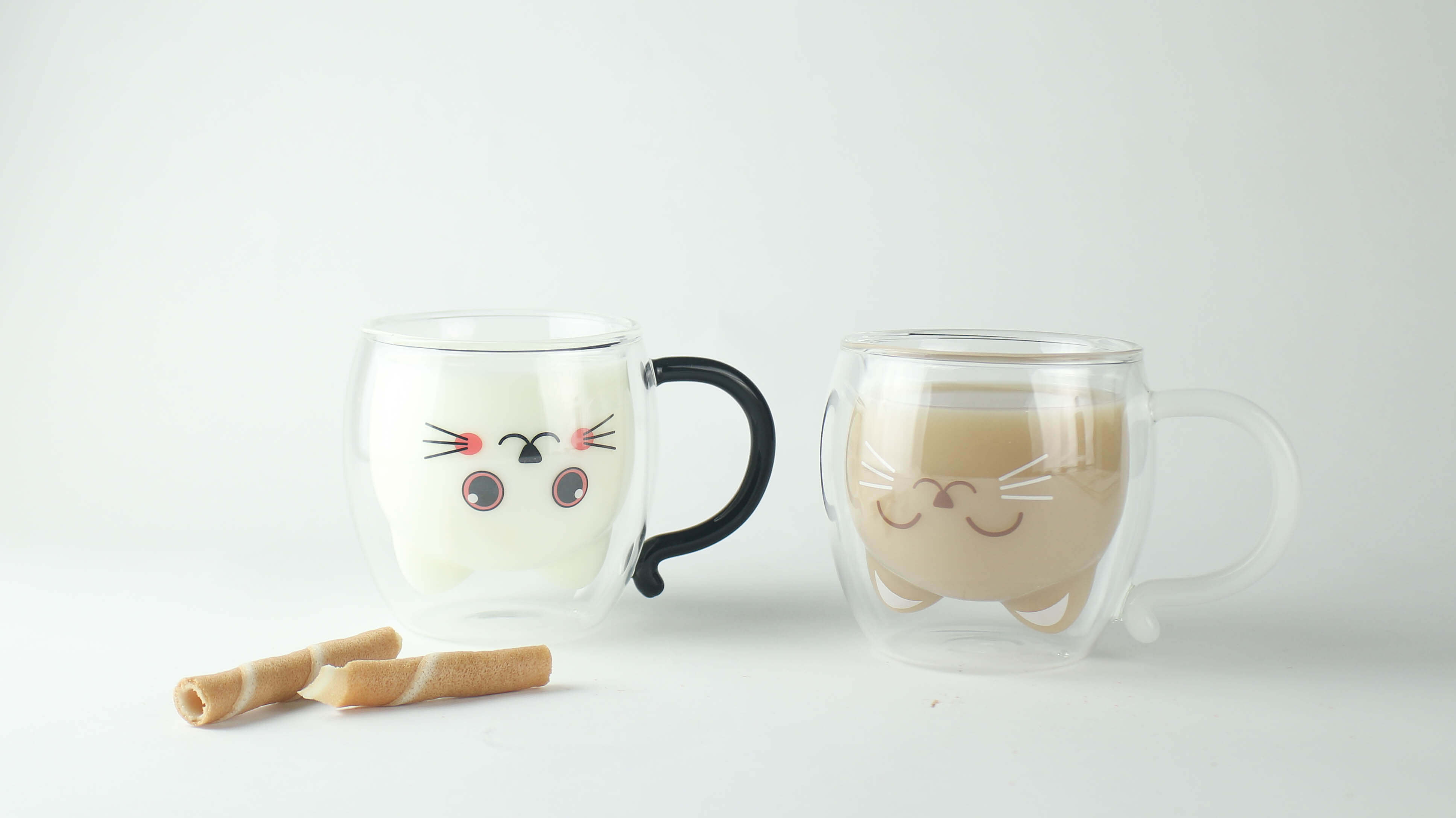 Cat: ¥3,500 + tax
From 8th June, more mug designs will be added to the series shown above! The Shiba Inu dog mug, which was fully sold out soon after it was launched for sale back in April, is making a comeback! There will also be two more brand new designs: the bunny and the cat! The Shiba Inu, bunny and cat mugs will be sold at Tokyu Department store in advance. They will be available for general sale from 14th June.
You won't be able to stop drinking from these cute mugs so get your hands on some!
Information
GOODGLAS
Release date: 30/05/2019
Available at:Four Tokyu Department stores
Store information
Tokyu Department store Shibuya main store (6th floor) Kitchen/ tableware section
(2 Chome-24-1 Shibuya, Shibuya City,)
Tokyu Department store Shibuya station, Toyoko store (Minamikan 8th floor) Kitchen/ tableware section
(2 Chome-24-1 Shibuya, Shibuya)
Tokyu Department store Kichijoji (6th floor) Kitchen/ tableware section
(2 Chome-3-1 Kichijoji Honcho, Musashino, Tokyo)
Tokyu Department store Tama Plaza (4th floor)  Japanese/western-style tableware section
(1 Chome-7 Utsukushigaoka, Aoba Ward, Yokohama, Kanagawa)
For more information on GOODGLAS double-walled glasses, please check GOODGLAS JAPAN's website: https://www.r-kj.com/
RELATED ENTRIES
Tadanori Yokoo Releases Art Book Collection of His Late Beloved Cat Tama

Since his cat Tama passed away in 2014, Japanese graphic designer and illustrator Tadanori Yokoo has drawn 91 pieces of his beloved feline companion. Those pieces have been compiled into a new art book entitled Tama, Kaetteoide ("Come Home, Tama").

Tama was a famous cat amongst fans of Tadanori Yokoo, who would feature him on his Twitter page and blog from time to time. Yokoo's love for Tama was also well-known amongst his followers. Tama was a stray cat and appeared in Yokoo's garden. In the 15 years Yokoo took care of him, Tama's affection warmed the hearts of both the artist and his family of fans.

The 91 pieces that Yokoo created of Tama since his passing were originally never going to be seen by anyone. But this year, on the seventh anniversary of Tama's death, Yokoo has decided to publish them.

Tama, Kaetteoide – ¥2,200 (Before Tax)

The collection features not only art pieces, but diary and written entries too that Yokoo occasionally wrote about Tama. Yokoo's Twitter page become a diary for the artist, where he expressed his sadness and loneliness after losing his cat, which has received much attention with his followers. The book includes the diary entries from when Tama was alive to his death and up to 2018.

Editor's Comment

When Yokoo met with Yoko Ono, he said of his work, "I didn't draw this as artーI drew it as a love letter to my cat," to which she responded, "And that's exactly why it's art." I too believe that if a piece of art moves a person's heart, then that in itself makes it art. Featured in this book are many of Yokoo's diary and written entries about his beloved Tama. But it also begs the question to people what is love, what is life, and what is death? It's a treasured illustrated collection for people, and above all one you can't help adoring. I believe this book will add something to the lives of every art fan, of every cat lover, and every person who kindly buys themselves a copy."


An exhibition showcasing all of the illustrations in the book is set to take place at Nishimura Gallery in the near future. The exhibition has been postponed as a result of the coronavirus outbreak, but you can check the gallery's official website for when the event will next be rescheduled.

Cat-Shaped Bread Shop Neko Neko Shokupan Re-Releases Neko Neko Packs Due to High Demand

Due to high demand from customersーselling out their previous limited stock in February in this yearーNeko Neko Shokupan re-released its popular "Neko Neko Packs" once more on March 20, again with limited stock.

What's inside the Neko Neko Pack?


Neko Neko Pack A & B – ¥1,000 Each (Before Tax) / Available: From March 20, 2020 while supplies last


Neko Neko Pack is available in two versions, A and B. Both contain one piece of cat-shaped bread, jam, and an original folder.

The texture of the jams differ between both versions: 'A' is smooth sweet bean paste while 'B' is mashed sweet bean paste. The specific bread that is included in the pack is not sold separatelyーyou need to buy yourself a full Neko Neko Pack.

Quality flavour guaranteed at Neko Neko Shokupan


The shop's "shokupan," a style of bread loaf, is made with 100% milk, giving it rich and milky flavour and moist, chewy flavour. No water is used for baking this bread, only milk, which is sourced from Hokkaido. It also contains honey, fresh cream, and butter to give it a sweet, melt-in-the-mouth taste.

Their cute arrangements of the bread are super popular

Kids and adults alike can enjoy eating at Neko Neko Shokupan with the many variations the bread can be served in, like face decorations with a chocolate pen. You can see lots of different original arrangements on Japanese social media like Instagram.

Neko Neko Shokupan's kawaii, high-quality bread is a must-try, so be sure to visit your closest branch when visiting Japan.

Information

Neko Neko Pack

Release Date: March 20, 2020 (while supplies last)

Available: Most Neko Neko Shokupan branches in Japan

Official Website: https://nekoshoku.jp/

Capy Neko Cafe: Japan's First Cat and Capybara Cafe Opens in Tokyo

Capy Neko Cafe is the newest animal cafe to hit Tokyo. Located in the neighbourhood of Kichijoji, right by the station, customers are able to interact with both cats and capybara at the same time.

Japan is famous for its host of animal cafes, from the ubiquitous cat cafes to more unique ones like the owl cafe. But Capy Neko Cafe stands out from the rest as being the first cafe in Japan to combine cats and capybara.

You might wonder whether it's actually safe to pet a capybara. They may be the largest rodent in the world, but they in fact loved to be pet by people. They are gentle creatures that get on with and can live alongside cats. At the cafe, you can take photos of the capybara who are sure to be chilling on the sofas as well as feed them. The comfy environment also means that they'll feel like your very own pet capybara at home.

▶︎Tawashi (Male)

Tawashi is a sensitive, affectionate, and gentle guy. He loves snacks, and he's sure to flop down if you start petting him on the butt. Part of his daily routine is having an afternoon nap on the sofa together with the cats.

▶︎Dan (Male)

The vice store manager of Capy Neko Cafe. He adores humans. He's the kind of guy who'll probably jump up onto you if you cover your lap with a blanket and sit on the sofa.

▶︎Emma (Female)

Another member with a soft spot for humans, Emma is reserved kitty who lets everybody eat their food first. She's a needy and spoiled girlーif she's on your lap, you're not getting up. She's siblings with Dan.

▶︎Cream (Male)

Cream is everybody's idol. He's unapologetically spoiled and a handsome guy with perfectly round black pupils.

This list is just a small taste of the many cute residents to meet at Capy Neko Cafe. The cafe is also active in finding families for their rescued cats. The number of people who want to own a cat in Japan are looking to rescues now instead of pet shops. At Capy Neko Cafe, you get the best of both worlds: you can meet and interact with a cat and see if they're a good match for you.

If you're interested in visiting Capy Neko Cafe, keep in mind that priority goes to those who have booked in advance. This can be done via their official website, so book first and look forward to kicking back and enjoying a cup of tea, coffee or soft drink before interacting with the cats and capybara!

Information

Capy Neko Cafe

Address: PLATANO Floor 2F, 1-5-10 Kichijōji Minamichō, Musashino, Tokyo

Business Hours: 12:00-18:00

Closed: Wednesdays

Official Website: https://capyneko.cafe/

Odate City in Akita to open new tourist exchange centre featuring cute and fluffy Japanese Akita dogs!

In the cultural northern region of Japan, a tourist exchange centre will open in front of JR Odate Station in Odate city, Akita! The centre, which is called the Akita Dog Visitor Centre (Akita Inu no Sato) will open on Wednesday 8th May.

At the Akita Dog Visitor Centre, you can fully discover Akita's most beloved furry friend the Japanese Akita dog! The centre also contains a museum where you can learn about the history of Japanese Akita and their characteristics. There is also a tourist information desk, souvenir corner and much more! You can also visit the Japanese Akita exhibition area where you can get close to the Akita dogs or pop by the large lawn area located right next to the exhibition room to play with the dogs!

A statue dedicated to the faithful Akita dog Hachiko will be located right outside the centre. Hachiko was born in Odate city back when it was called Niidamura. Hachiko is known worldwide as the dog who waited faithfully for his owner's return in front of Shibuya station from the Taisho era to the start of the Showa era. The Hachiko statue will be moved from its current position in the front of JR Odate station to in front of the Akita Dog Visitor Centre in order to properly greet the people and dogs who come to visit. At the grand opening ceremony on the 8th May, there will be a photo stand-in board allowing anyone to transform into the faithful dog Hachiko. You can also see a red and white curtain made to take on the appearance of the fur of a Japanese Akita ー this is going to be one fluffy ceremony!

There are also two special promotion measures to support the grand opening!

The first promotion measure is an original web video series called "Akita Inu ga Odate no Miryoku o shinan!? Odate Lesson by Akita Dog". This is an official web series released by Odate city featuring an Akita dog teaching the world about the famous cultural wonders of Akita! From local food such as Kiritanpo (rice sticks) and delicious Hinaichidori chicken to crafts made from Akita sugi cedar wood, and spots such as the mountainous region of Tashiro Dake, this dog will show you everything! The web series is available on the YouTube channel called Akita Inu no Sato (秋田犬の里).

The second promotion measure is the release of a newspaper which will feature a countdown to the grand opening. The newspaper will contain the latest information and will be launched on Wednesday 1st May and lead up to the grand opening! The contents will be like Japan's famous newspaper Mainichi Shimbun, but its main design theme will be the Japanese Akita. The contents will really bring out the wonders of the region's loyal Akita dogs!

 

Through the Akita Dog Visitor Centre, Odate city is aiming to spread the news of the beloved Japanese Akita dog. They hope to create a facility that is loved by many people, so please come attend the grand opening ceremony of the Akita Dog Visitor Centre on Wednesday 8th May!

Information

Akita Dog Visitor Centre (Akita Inu no Sato)

Open from: 8th May 2019.

Address: 1-13-1, Onarimachi, Odate city, Akita.

Website: https://akitainunosato.jp/

The Adorable Peach Coloured Cat Themed Set With Red Bean Paste Bread

The Bakery Blue Jean cafe and bakery at Hotel New Hankyu Osaka has revealed a special cat themed set of items that will go on sale from February 21 for four days only. The set is arriving in time for Cat Day in Japan on February 22.

The set comes with a pre-release of the new cherry blossom flavoured red bean paste cat bread arriving at the cafe in March. It also comes with cherry blossom flavoured cat paws, macarons, cookies and more including a pink Blue Jean cat plate. This will be available on Cat Day.

Be sure to get your paws on this set quickly as they sold out in 4 hours last year!

Information

Momoiro Neko Set

Running: February 21, 2019 – February 24, 2019

*30 to be sold on weekdays and 60 on the weekend

Price: 1 set – ¥2,200 (Tax Included)

Location: Bakery Blue Jean, Hotel New Hankyu Osaka Floor B1F (1-1-35 Shibata, Kita Ward, Osaka, Osaka Prefecture)

Opening Hours: 8:00-22:00

TEL: 06-6372-5101

Squidgy Cat Paw Phone Cases Released by Felissimo Neko-bu

Felissimo Neko-bu™ recently released a new line of cute cat paw phone cases so squidgy and fluffy you'll want to poke them every time you pick up your phone.


Made almost as real as the real thing, these 3D phone case designs also come with an adhesive sheet to stick  your phone to so you can just pop it right in there.


While in place your phone can slide up and down making for a smooth transition to photo mode. They didn't forget the handy card pocket either to keep those important cards safe.


There are three designs to choose from and can add even more relaxation to your phone break.

As always with Felissimo Neko-bu products, part of the price of these phone cases. goes towards numerous causes including shelter for animals with no owners and for helping find them owners, as well as aiding towards getting stray cats off the street to avoid overpopulation, and for protecting animals during times of disaster.

Information

Cat Paw Phone Cases
Released: January 29, 2019
Price: ¥2,909 (1 design per month)
→¥81 of the money will go towards the "Felissimo Cat Foundation". (The money donated is tax exempt)
・1 design will be sold per month from the date of release. Once each has been sold sales will stop.
Product Page: https://feli.jp/s/pr19021302/2/

Gel-Type False Cat Nails Released by Felissimo Neko-bu™

Felissimo Neko-bu™ released their new 'Cat Nail Seals' on their website on October 22.

The nails come with a thick and glossy transparent gel that you simply apply to stick the nails on which also give them three-dimensionality. They are perfect for people who are in a rush, want to make their nails stylish but aren't sure how, those who don't have time to go to a nail salon, and those who have an interest in nail art but it troublesome.


There are 4 designs to choose from.

Cat & Constellations: A girly colour combination of pink and white.

Cat Emblem: A good choice to match light skin tones with luxurious pink beige and greys. Also great for parties.

Cat and Cat Powder: A flowery design of the cat powder plant. Perfect for when you need to look flashy.

Cat Dots: A mix of greyish mint and brown to create a mildly cool look.

These high quality nail 'seals' have been carefully designed so they can be applied to a variety of nail shapes. They are made in such a way that it is difficult to end up with creases and wrinkles in the seals so you can apply them effortlessly. If you add a top coat of gel they'll be even longer-lasting.

Each order comes with a set of two so you can make both hands symmetrical or asymmetrical. There are so many combinations you can make even with the same set. The cat motifs and vibrant colours are ideal for a whole range of settings, whether it's an everyday look or you're off to a party. They're sure to be noticed and crop up in conversation when gathered around people. They also make for a perfect gift for cat lovers.

As always with Felissimo Neko-bu products, part of the price of these false nails goes towards numerous causes including shelter for animals with no owners and for helping find them owners, as well as aiding towards getting stray cats off the street to avoid overpopulation, and for protecting animals during times of disaster.

Show off your inner feline with these new nails from Felissimo Nekobu♪

Information

Pukkuri Gel Style Cat Nail Seals
Price: ¥1,200 (+8% ¥1,293)
→¥36 of the money will go towards the "Felissimo Cat Foundation". (The money donated is tax exempt)
・Set: 2 nail seal sheets (enough for both hands)
*The number of times they can be used depends on nail size.
・Material: Polyurethane
・Size: Large Seals – 1.4cm x 1.3cm / Small Seals – 0.8cm x 0.6cm
*May not be applicable with certain nail shapes. Cannot be returned after use.
*Please cease use after 5 days of use.
・1 of 4 designs shipped per month in rotation.

(Made in Japan)

Product Page: https://feli.jp/s/pr181030/2/
Felissimo Official Website: https://www.felissimo.co.jp/

Purple-Coloured Halloween Cat Bread Set Pouncing on Blue Jean Bakery in Osaka

For a limited time only, the Blue Jean cafe and bakery located in Hotel New Hankyu Osaka will sell its new 'Iro Neko Halloween Set' for 7 days from October 25.

Blue Jean has taken its popular cat bread, mixed it with more ingredients to make it even more delicious and made it purple. The set itself comes with the bread and some Halloween merch and goodies.

Iro Neko Halloween Set

The bread is grape flavoured and is mixed with dried cranberries and raisins. It comes decorated with bat and witch hat shaped sablé shortbread cookies. The set also includes pumpkin flavoured cat paw and financier baked desserts. It also comes with a cute blanket which will be very useful for the coming cold season.

Information

Iro Neko Halloween Set

Running: October 25, 2018 – October 31, 2018

*30 available per day on weekdays / 60 available per day on weekends

Price: ¥2,200 (Tax Included)

Available: Blue Jean Cafe & Bakery on floor B1F of Hotel New Hankyu Osaka

Selling Time: 8:00-22:00

TEL: 06-6372-5101

Fluffy Cat Fur Phone Cases Released by Felissimo Neko-bu

Felissimo's brand of humorous items YOU+MORE! has teamed up with Felissimo Neko-bu™ and released a series of cat themed phone cases.

The cases feature three different designs of cats peeking around the back of your phone. The designs are inspired by real life kitties who bother their owners when they're not getting attention.

The cases lock with the cat's paws which have a magnet on them and are also made of fake fluffy fur which feels nice to touch.

The inside of the case also features a handy card holder and pocket. Your smartphone can be used by attaching it to the adhesive sheet inside which also slides up and down for when you want to snap photos.

The three cat designs include Sabatora, Mike and Kijitora. Pick your favourite!

Information

Cat Smartphone Cases
Price: ¥3,200 each 1個 ¥3,200 (+8% ¥3,453)
→¥32 of the money will go towards the "Felissimo Cat Foundation". (The money donated is tax exempt)
*Compatible with smartphones measuring up to 14.5cm x 7.5cm x 1cm but may be limited depending on smartphone designs.
*Depending on the shape and quality of the material of a smartphone the glue may not be able hold or the smartphone may be difficult to detach.
*The magnets may have an influence on certain cards with magnets on them including certain credit cards.
*Ensure you choose the right size when ordering your case.

*Made in China.

Product Page: https://feli.jp/s/pr181001/2/

YOU+MORE!: https://feli.jp/s/pr181001/5/

Akita the Dog is Taking Over Shibuya to Promote Akita Prefecture

Akita is the name of a dog (who is also of the dog breed Akita) who has been used to promote tourist information about Akita Prefecture in northern Honshu since 2016. The 4th promotional campaign will be run from September 3 to October 31.

The campaign is being taken to Shibuya in Tokyo. This is an ideal location because not only are there many tourists in Shibuya, but it's also affiliated with the famous dog Hachiko, who was also an Akita dog born in Akita Prefecture

The campaign's catchphrase "GO! AKITA" has been changed to "Yeah! AKITA" to express Akita the dog's joyful voice for his hometown as well as to capture traveller's reactions to visiting the prefecture.

Look out for the big advertising posters of Akita the dog featuring photos posted on his social media that show the beauty of Akita Prefecture such as at Nekobari Iwa and next to a Kashima (above).

10,000 free rubbish bags will also be handed out featuring an Akita the dog "Happy HalloWan!" design – with wan being the Japanese equivalent of 'woof.' The streets of Shibuya become very messy during Halloween, so Akita will be there to lend a paw!

Akita will be dotted all around Shibuya promoting Akita Prefecture, so be sure to find him everywhere!

■Information

Advertising Locations

( 1 ) Keio Inokashira Line trains (body of train and posters hanging inside)

Running: September 3, 2018 – September 30, 2018

( 2 ) JR Shibuya Station – Shibuya Hachiko Cross

Details: A 1.75m x 3.7m sized board will be placed in the northern passageway inside the Hachiko Entrance ticket gates.

Running: September 16, 2018 – September 29, 2018

( 3 ) Shibuya Station, Tokyo Metro (Hanzomon) pillars

Running: September 17, 2018 – September 23, 2018

( 4 ) Omotesando Station, Tokyo Metro pillars

Details: 11 pillars will be used inside the ticket gates of Omotesando Station

Running: September 24, 2018 – September 30, 2018

( 5 ) Happy HalloWan! Rubbish Bags Sampling

Details: To help clean up the streets of Shibuya during Halloween, 10,000 free rubbish bags will be handed out in front of Shibuya Mark City and in two places in front of the Moyai statue.

Available: October 27, October 28 and October 31

Tokyo Stroll: Shopping & Sightseeing with Mozuku-kun the Dog #4 – Instagram Hat Photoshoot

In this featured series, dog lover and model Yuna Yabe heads out with her trusty partner Mozuku to visit hot spots that people and their dogs enjoy, while deepening her bond with him.

In today's article, Yuna dresses up Mozuku with hats from a capsule toy series she likes called 'Inu no Kaburi Mono' (Things for Dogs to Wear).

The 'Inu no Kaburi Mono' series Yuna is interested in is by Kitan Club. She found capsule toy items for cats that she wanted Mozuku to try on, but she also wanted to try the dog ones, so she ended up having him wear a variety of things.

The Kitan Club hat series features 3 different designs: baseball caps, school caps and cop hats – and they all come in different colours!

First up is the black baseball caps, fittingly co-ordinated with a striped Marines uniform to complete this sporty look! A perfect outfit for exercise in the park.

Next is the white doggy cop hat. Mozuku is looking summery with the outdoor white polo shirt too. He looks like sailor!

This big dropping t-shirt gives Mozuku a kid look. He has a yellow school cap on and looks just like a Japanese kindergartener. It matches perfectly with the green!

The one Yuna wanted him to wear the most was the camo one. He's wearing it together with a border-type Western outfit remade by her grandma. He looks like a fashionable and heroic guy!

The last look is the red and navy co-ord. Wearing matching navy caps is a lot of fun.

Yuna said, "We got to see many different sides to Mozuku today. It's good to protect your head with a hat during summertime. If I wear a hat I can match looks with my dog, so I recommend it!"

If you're in Japan and come across capsule toy machines, known as gashapon, then be sure to look out for this series. They're ¥300 each.

■Information

Kitan Club Capsule Toys – Kaburi Mono

Price: ¥300 each (pre-tax)

Model:Yuna Yabe/Mozuku @yunaaay1030

Yuna Yabe won the grand prix prize at the "Zipper×ASOBISYSTEM Model Auditions" at the age of 15. She is an expert not only in fashion but make-up and video editing too. She's an influential figure to the people in her generation. Recently, her work has expanded greatly, such as appearing in music videos. Her activity continues to grow and looks to be very promising indeed.

Text: Sayoko Ishii

Photograph: Kayo Sekiguchi

Translation: Joshua Kitosi-Isanga

Cute Neko no Buu-chan Merchandise Arrives at Village Vanguard

Village Vanguard are now selling cute new merchandise for Neko no Buu-chan, an adorable cat character created by Japanese illustrator Kino Takahashi.

This cute die cut smartphone ring functions as a stand to keep your phone propped up.

The cookie tin is filled with Buu-chan cookies! The designs are just too cute to eat.

There's even Buu-chan's first ever line of t-shirts. There's 3 colours to choose from. A must-have for this summer.

There's a range of other new Buu-chan items to get your hands on too, like stickers and badges. Litter your room with this cute kitty!