Hotel Ryumeikan Tokyo: A Michelin-Recognised Modern Ryokan in Front of Tokyo Station
The area surrounding Tokyo Station is home to many different types of hotels. One standout location is Hotel Ryumeikan Tokyo. This hotel, which featured in Michelin Guide Tokyo 2017, renovated 30% of its guest rooms as part of its 10th anniversary. Its concept is a modern-style ryokan (a traditional Japanese in) and it stands just so as the closest to Tokyo Station. Today, we will take a look at the hotel's design rooms.
Of its 38 rooms, 33 of them take on a ryokan style design. The rooms are fitted with small tatami flooring spaces where guests must take their shoes off on which sits a small chabudai, a short-legged table, on a raised floor. These elements have a nostalgic quality to them with Japanese guests and an inherently Japanese feel to them for foreign guests.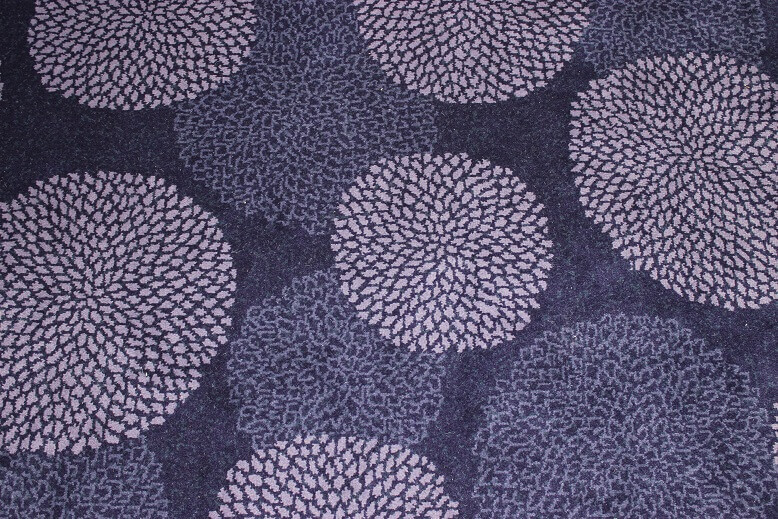 The carpet is decorated with a chrysanthemum design in a traditional Japanese dusky purple colour.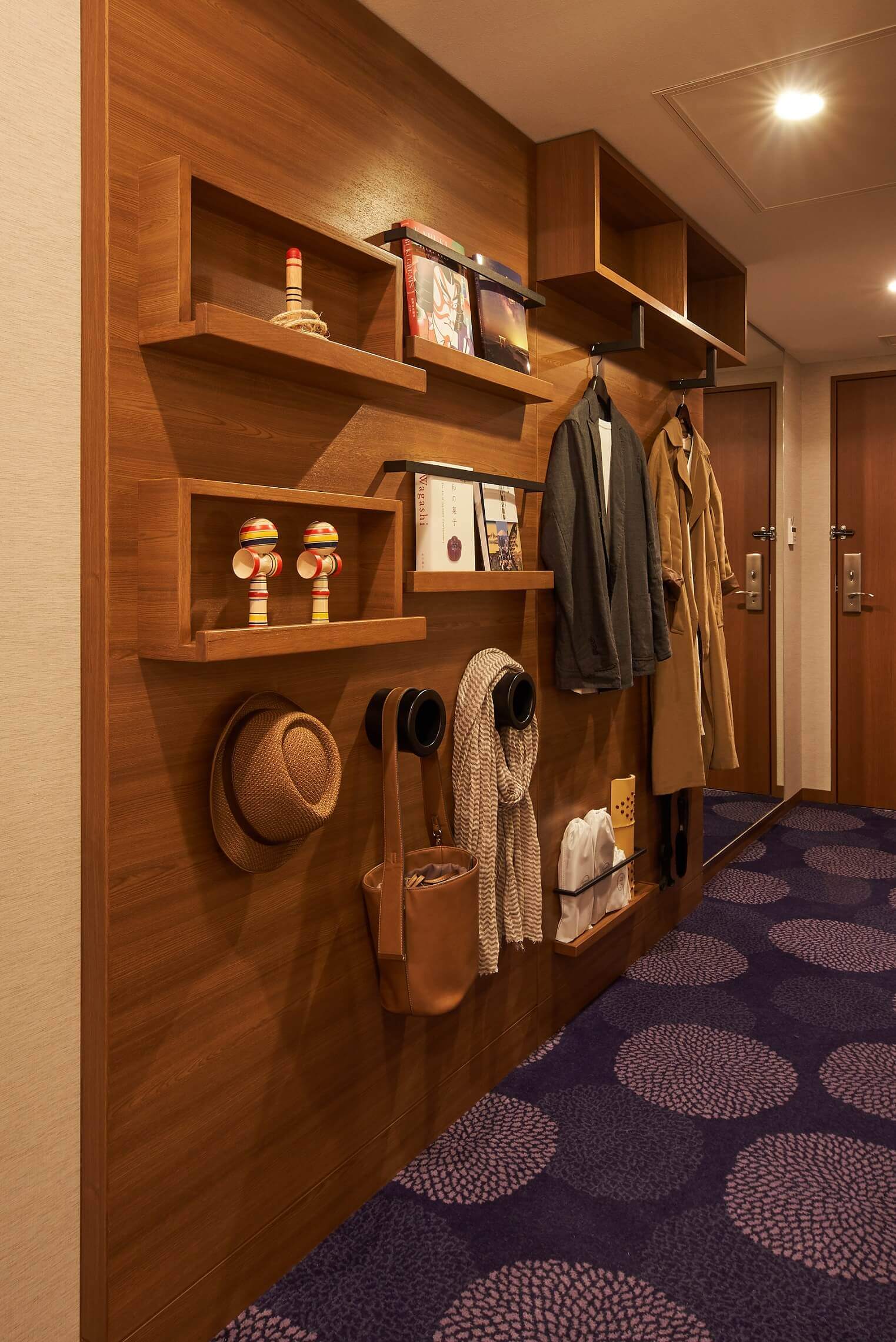 There are also kendama toys, books on Japanese confections and more to elevate that feeling of Japanese culture. There is plenty of space for tired bodies to relax after a long day trip.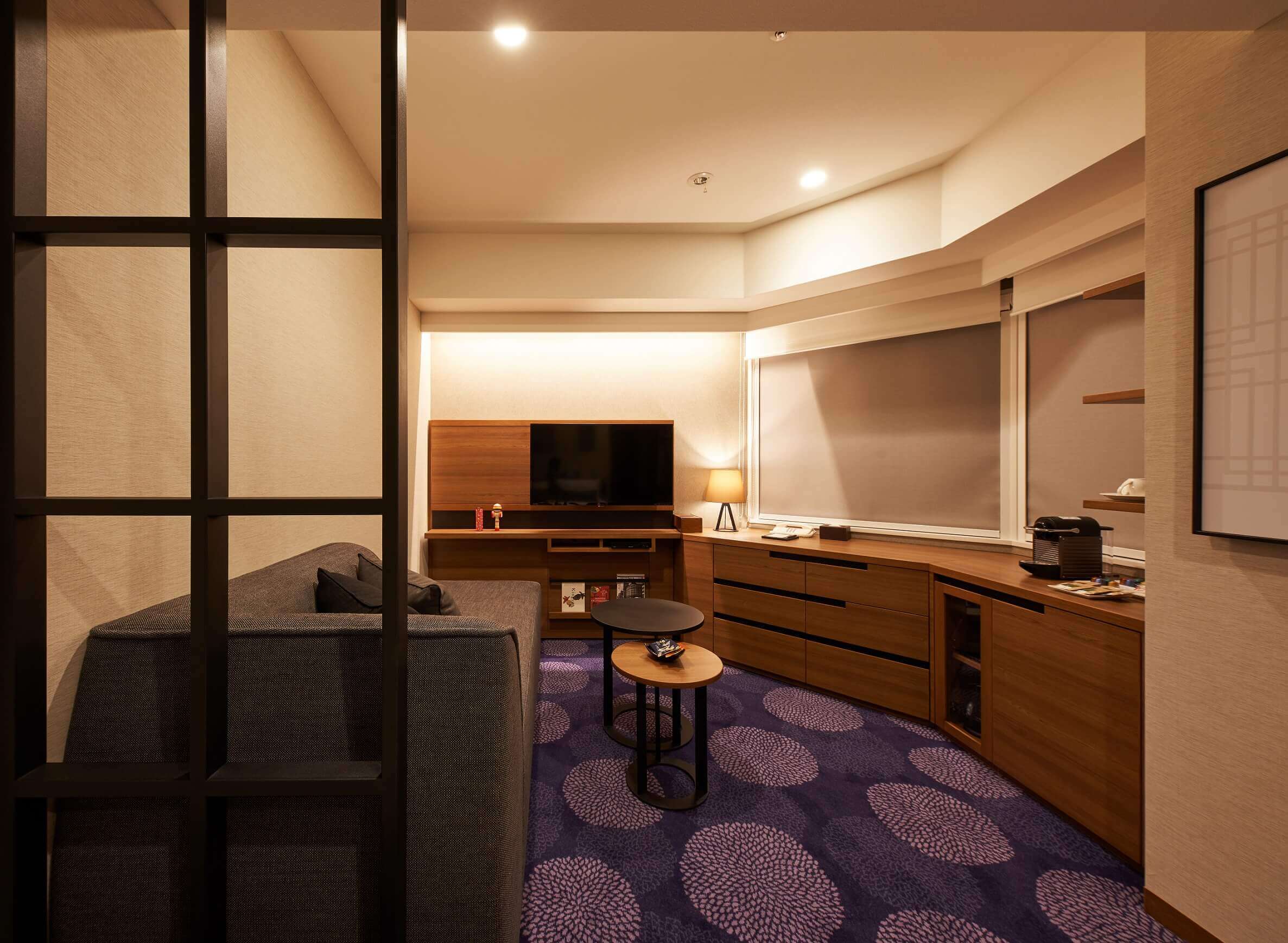 The other 5 rooms are "Office Rooms" made with business workers in mind. They come with a big sofa and whiteboards to create a lounge-type space.
All of the bed mattresses are the highest quality models provided by long-standing bed makers Nishikawa. They aren't excessively soft which I really liked and ensure a long, deep and natural sleep.
Rooms come with three types of original tea blended by the staff so you can pick whichever caters to your mood that day.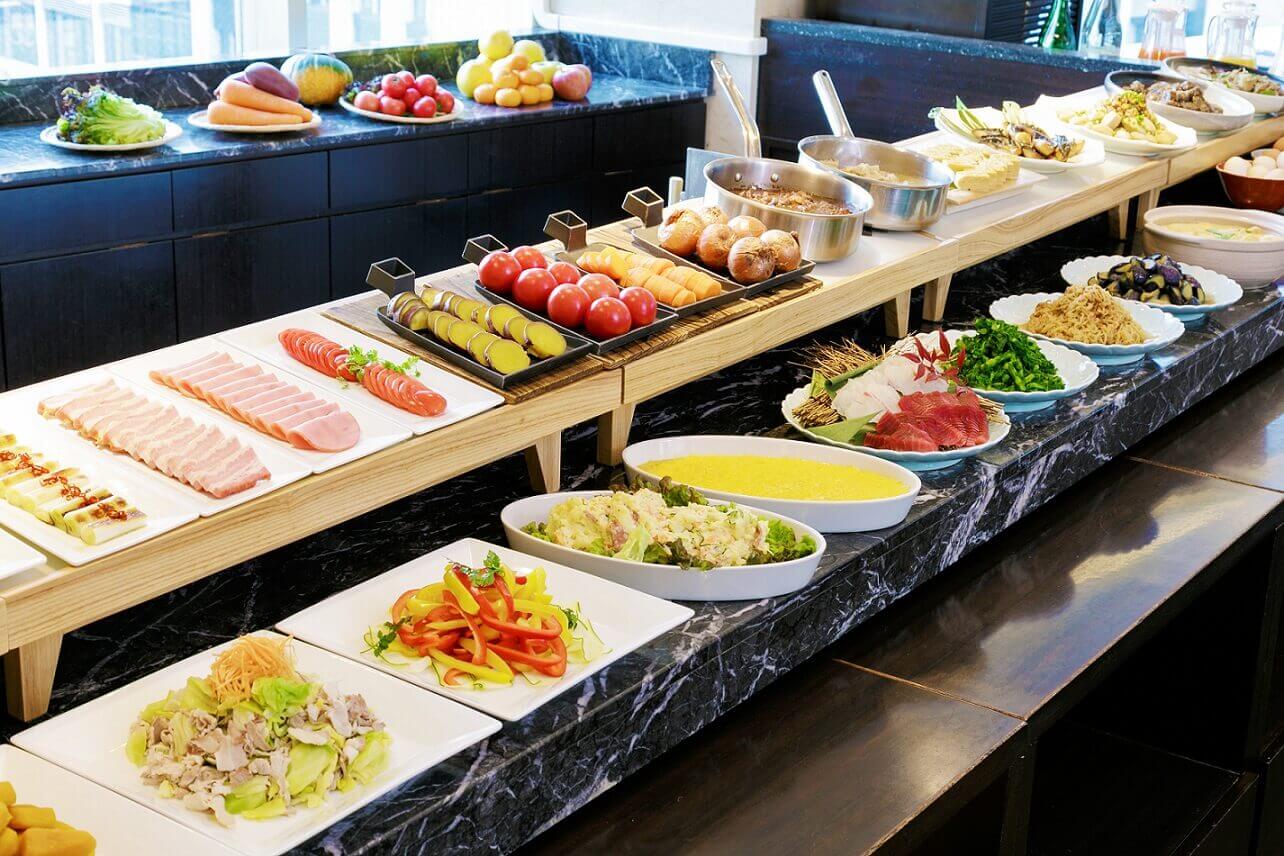 The feature you must absolutely try however is the hotel's breakfast. It's served in a buffet style so there is plenty to choose from with everything from Japanese-style food to Western-style. The buffet is packed with vegetables too so you can get your daily intake nice and early.
All of the new rooms are double rooms and are priced from ¥27,000 per night. The price changes depending on the season to be sure to check the official website for more details.
If you're looking for a taste of Japan with that ryokan feel then be sure to check out Hotel Ryumeikan Tokyo.
RECOMMENDED ENTRIES
Hotel Sutei Kiyomizu Gojo: A hotel where you can feel like you're living in Kyoto

TRASTA is opened the third branch of its Stay Hotel brand "Sutei" in Kiyomizu Gojo, Kyoto on March 20. This hotel is made to feel like you're actually living in Kyoto.

There are three types of rooms to choose from: Standard Twin, Superior Twin and Japanese-Western. The two twin rooms each have two beds while the Japanese-Western room has a Western-style area with two beds and a Japanese-style area with futons. This offers guests a chance to experience the tradition of rolling out a futon to sleep and rolling it back up again to put away.

Standard Twin: From ¥20,000 (Tax & Service Charge Included. Accommodation Fees Separate)

The Standard Twin has two single beds which can be pushed together to make a double bed. The room is relaxing and compact while having everything you need.

Superior Twin: From ¥25,000 (Tax & Service Charge Included. Accommodation Fees Separate)

The Superior Twin also has two single beds. These rooms however enjoy plenty of bright natural light filtering through thanks to the large windows which also give the room a feeling of openness.

Japanese-Western (4 People Max): From ¥42,000 (Tax & Service Charge Included. Accommodation Fees Separate)

Japanese-Western is split into two areas: one with two single beds that can be pushed together and another with tatami flooring, a table and futons. Its larger capacity makes it the ideal choice for families and groups.

The first thing guests will encounter at any Sutei hotel are their original indigo dye entryway sign curtains. Known as noren, these curtains are unique to Japan and not found in the US, Europe, or other countries around Asia.

The curtains give a hospitable feeling upon entry. The more they are dyed, the deeper the colour becomes. The hotel hops that the curtains will leave a deep impression of staying in Japan to those visiting the hotel.

Sutei was established to give people an authentic Japanese experience to those travelling to and staying in Japan. But Japanese culture has strict social rules, so they also wanted to ensure it is comfortable and fun for guests too. Staying with Sutei gives guests an opportunity to get their fill of the country.

The hotel is also situated in a favourable location within walking distance of many Kyoto tourist spots such as Kiyomizu-dera Temple, Sanjusangendo Temple, Kyoto National Museum, Gion, Shijo and more. Its interior design is also based on Japanese architecture and blends in with the natural environment. Amenities and other services are also prepared to give guests a taste of Japanese omotenashi, or "hospitality."

Information

Hotel Sutei Kiyomizu Gojo

Address: 1-396 Sayamachi, Higashiyama Ward, Kyoto, Kyoto Prefecture
Access: 2-minutes on foot from Kiyomizu-Gojō Station via the Keihan Main Line

Official Website:  https://stay-hotels.jp/sutei-kiyomizugojo/

Stylish, clean and a great location in Tokyo: New hotel recommendation!

When I'm searching for a hotel for my travels, the cleanliness and beauty of the hotel is the most important to me. No matter how luxurious the hotel is, I always prefer something new with a business hotel vibe over something that looks old. Of course, the service and the size of the room are also important, but old sinks in bathrooms and areas that are difficult to clean are things I really don't like.  

Thankfully, a new hotel called an/other TOKYO which prioritises this level of cleanliness has recently opened just an 8-minute walk away from Tokyo station. It's also within easy walking distance from Ginza. What a wonderful location! It's a stylish hotel with carefully coordinated furniture and interior design.

This is what it looks like from the outside. It even has an outdoor seating area. The hotel's cafe called CAFÉ an/other sits on the first floor and is the perfect place to relax with a cup of coffee. The coffee here uses beans sourced from a popular coffee stand located in Naka-Meguro called "Sidewalk Stand". You can enjoy the wide range of original light snacks which were made with the careful skill and precision of the chef.

Climb the stairs and you will arrive at the reception. The reception includes a cutting-edge digital sign. This information board's hidden secret is a stylish dice which decorates the counter! Please check it out!

Cabin

S-size compartment 

L-size compartment

The room options consist of individual "cabins" and individual rooms called "compartments". The room size options are S, M and L. I know we aren't ordering drinks here but I found this method of categorising room sizes easier to understand than the standard single, twin and double. "S" is, as the name implies, small. "M" is a comfortable size and "L" is spacious. 

The cabins are cheap and the shower and toilet facilities are shared. Each room has a curtain to close for privacy. There is no way to lock your room and there are separate floors for men and women. If you're looking for something cheap, I recommend the cabin rooms. If you want more privacy and security, then the compartment rooms are better for you.

Each room is equipped with the essentials; shampoo, conditioner, body soap, pyjamas, air freshener, and Brew Tea Co. loose leaf tea. You can even turn up here spontaneously and the staff would be happy to instantly book you a room. They even have makeup removal products, face lotion and much more. The compartment rooms have large bathrooms which are perfect for your nighttime and morning body care routines.  

The room may be simple but everything in the room is stylish from the warmth of the lamp to the BALMUDA the pot kettle. If you like fashionable furniture and appliances, you just have to check out this room from corner to corner!

I headed to the restaurant on the second floor called EAT an/other for dinner. The concept of this restaurant is a Japanese take on western-style food.

There were so many things on the menu that made me feel nostalgic after my travels to Europe such as carpaccio ajillo and much more.

I ordered salmon, aji-fry fish and steak. The fried fish was crispy and fresh and so delicious ♡ I ate my way quickly through the tender steak down to the perfect potatoes. 

One major highlight of the restaurant is its stylish and modern interior! This also uses HAY furniture and Tom Dixon lighting. No matter how you look at it, it's all stylish…

You can enjoy breakfast and dinner here and I highly recommend you eat here during your stay!

Opening hours: Breakfast: 7 am ー 10:30 am.

Lunch: 11:30 am ー 3 pm

Dinner: 5:30 pm ー 11 pm

You might think that a hotel this clean and in close proximity to a station would be expensive, but you can stay at a cabin for just ¥3,900 and treat yourself to a compartment room for ¥10,600 which I think is reasonable.

For those of you who want to enjoy the nightlife of Ginza, or are looking for a hotel with easy access to the rest of Tokyo, but also value a clean and stylish atmosphere, look no further than an/other TOKYO hotel! The hotel is currently celebrating its grand opening with the release of a special stay plan so please check out the website!

Writer:Sayuri Mizuno(ASOBISYSTEM)

Kyoto's New Art Hotel BnA Alter Museum to Showcase Japanese Art to the World

BnA Alter Museum is a new art hotel set to open Kawaramachi-Takatsuji, Kyoto on May 17 that will showcase Japanese artwork to guests from across the globe. Its 31 rooms feature artwork from 16 up-and-coming artists, there is a gallery on the 10th floor, and more. The hotel hopes to serve as a hub to promote new culture from the Kansai region through unprecedented and experimental artwork.

Each and every room is its own unique art project. This is the third hotel that BnA has opened. The hotel chain has been picked up by over 250 media companies around the world including The Guardian and Conde Nast for its approach to compensate artists by giving them part of the revenue earned from guests.

The number of hotels using art and artwork is in the increase, but at BnA this isn't simply a painting on the wall. The entirety of each room is a whole art piece from the furniture to the materials used.

9 art directors are also on board with the project in addition to the 16 artists to ensure the hotel becomes an important player in Kansai's art scene. There will be a room in the hotel with a 24-hour video produced by Daito Manabe who has worked on Perfume's performances and is a key player in the upcoming Tokyo 2020 Olympics.

There's also a room with interactive sounds and lights created by BOREDOMS vocalist Yamantaka EYヨ, and room that plays with water and produced by Tetsuya Umeda who has created various installations and art performances around the world, and more. Art directors include Noboru Tsubaki from Kyoto University of Art and Design, Ogaki Gaku of ASITANOSIKAKU, and more.

There will also be a bar called Untitled, a cafe, gallery and art shop, all of which can be used by non-guests.

As you climb the stairs of the 10th floor gallery of the BnA Alter Museum you are met with a towering 6 meter tall art piece. Events will also be held at the hotel so that non-guests can enjoy the facility too.

Information

BnA Alter Museum

Address: 267-1 Tenmacho, Shimogyo Ward, Kyoto
Business Hours:
・Front: 24 hours
・Staircase Gallery: 11:00-18:00 (Also open 7:30-11:00 for guests only)
・Cafe: 12:00- 18:00
・"Untitled" Bar: 18:00-02:00

TEL: 075-748-1278

BnA Official Website: https://www.bna-hotel.com/
RELATED ENTRIES
Tokyo Station Hotel to Offer Accommodation Plan in Conjunction with the 150th Anniversary of Railway in Japan Exhibition

Starting on October 8, Tokyo Station Gallery will begin the 150th Anniversary of Railway in Japan Exhibition. To celebrate the opening of the event, Tokyo Station Hotel will begin offering a special lodging plan which includes a special ticket for entry starting September 15. 

2022 marks the 15th anniversary of Japan's first railroad. The exhibition will look back at the history of railroads from their inception in 1872 to the present day, and will also feature modern and contemporary Japanese art.

 

Over 150 works will be on display, from oil paintings to photographs. The exhibition will also include Kawanabe Kyosai's Jigoku Gokuraku Meguri-zu and Utagawa Hiroshige's masterwork Steam Train Running Along the Shore at Yokohama. The train headmark was designed by Katsuhiko Hibino in 2021.

 

The accommodation plan will include a special tour held on the morning of check-out day before the gallery opens to the public. Visitors can enjoy the exhibition in depth while listening to explanations by the curators who planned the exhibition. After the tour, visitors can enjoy the exhibition again. The special ticket features Utagawa Hiroshige's painting Steam Train Running Along the Shore at Yokohama and is perfect as a souvenir.

Enjoy a rare moment surrounded by the historic architecture of Tokyo Station's Marunouchi Station Building and immerse yourself in the history of the railroad.

Chiikawa Store to Open for Limited Time on Tokyo Character Street

From August 19 until September 1, a special Chiikawa shop will open on Tokyo Character Street, located inside Tokyo Station!

Chiikawa is a popular character first revealed by Japanese illustrator Nagano on Twitter. The artist's creations have become massively popular, with Nagano's follower count on social media reaching over 1.2 million fans. From collaboration cafes and exhibitions to a recent anime series, the sky's the limit for these adorable characters!

Commemorative Stamp

Purchase Bonus: Holographic Card (6 varieties, random) *Not for Sale

Bonus for Guests Spending ¥3,300 (Including Tax): Heart Fan *Not for Sale

Bonus for Guests Spending ¥8,800 (Including Tax): Bath Towel (2 varieties) *Not for Sale
*Available while supplies last.

Exclusive Merchandise

At this limited-time Magical Chikawa shop, fans can find exclusive products featuring new illustrations, as well as special purchase bonuses and commemorative stamps for guests!

©nagano / chiikawa committee

Toshio Suzuki Studio Ghibli Exhibition Inspires Limited-Time Hotel Suite

The Grand Prince Hotel Takanawa in Tokyo will offer a special suite inspired by the upcoming Toshio Suzuki Studio Ghibli Exhibition from July 1 until August 31, 2022. This will include tickets to the exhibition, which will take place at Warehouse Terrada in Shinagawa from July 1 until September 7. 

Toshio Suzuki, a producer at Studio Ghibli, has worked with both Hayao Miyazaki and Isao Takahata on a number of beloved masterpieces. The exhibition will feature a large bookshelf housing 8,800 of Suzuki's publications and favorite tomes. Many of these were published before Suzuki joined Studio Ghibli, and guests are invited to see how the producer was inspired to join the legendary studio after working as an editor at a manga magazine. To commemorate the exhibition's opening, this special suite is filled with books written by Suzuki along with other books that visitors may enjoy during their relaxing stay. 

In the suite, guests will find a list of 106 books that influenced Suzuki the most. This list will be available to take home. Visitors will also find reproductions of Suzuki's calligraphy. 

©TS ©Studio Ghibli

Banyan Tree Group Opens Garrya Nijo Castle Kyoto Hotel

Banyan Tree Group, one of the world's leading independent hospitality groups, held the grand opening of Galleria Nijo Castle Kyoto, on Friday, June 17, 2022. This is the first of the group's hotels to open in Japan.

Hotel Exterior

Located south of Nijo Castle, a World Heritage Site, and named after the beautiful winter flower, Galleria Nijo Castle Kyoto is a small, modern, and minimalist luxury hotel that offers simple guests a chance to recharge themselves.

Wellbeing Room


For the grand opening, a new Wellbeing Room has been opened where visitors can experience quiet meditation.

Visitors can stroll through nearby gardens, temples, and shrines, take a tour of Kyoto's many historical sites, or spend time in the Wellbeing Room meditating or practicing yoga to recharge their batteries away from the hustle and bustle of everyday life.

The French Restaurant Singular will also offer up healthy and tasty meals with a focus on local ingredients and producers.


Enjoy a visit to Kyoto in this peaceful space perfect for resting both body and soul.

Buffet Inspired by 'Moominvalley Turns Jungle' to be Held for the First Time at Keio Plaza Hotel Hachioji

From June 1 until August 31, Keio Plaza Hotel Hachioji is inviting guests to travel to the adorable world of Moomin by partaking in two tasty buffet events at the Le Clair Restaurant on the second floor. In Moomin's home country of Finland, people start enjoying the summer following the solstice in June. The theme of this project is 'Moominvalley Turns Jungle,' inspiring the hotel's chefs to create a spectacular original menu. A tasty lunch buffet will be held Tuesday through Friday during the event period, while a sweets buffet will take place on weekends and holidays. The restaurant's interior will be decorated with artwork from Tove Jansson's 1956 comic Moominville Turns Jungle.

The Moomin Lunch Buffet is titled 'Jungle Party in Moominville,' and will depict a fun summer lunch get-together in the titular character's home village. The lineup of foods includes smoked salmon canapes, marinated herring, and sardine sandwiches, all typical of Scandinavian cuisine. Plenty of spiced dishes and veggies will be available, the latter looking like they came from Moominmamma's garden. August 9 is Moomin Day, and the chefs will be preparing some extra goodies for each guest on that day only.

The Moomin Sweets Buffet will feature adorable desserts created by expert pâtissiers and will be inspired by Moomin and his friends enjoying the summer. From red velvet cake made to look like Little My's dress to chocolate mousse in the style of Moominpappa's Silk Hat, fans of the series will want to snap plenty of pictures before they dig in! Tons of sweets will include popular Scandinavian ingredients like red currants, raspberries, and blueberries. The welcome plate, limited to one per person, will change monthly, with a Tropical Parfait coming in July and an Edible Jungle coming in August. Light meals will also be available to compliment the sweets.

The Sweets Buffet will also include a special table plan limited to three per day, using plates and mugs included in the Moomin by Arabia 2022 Summer collection. Guests participating in this plan can order a special non-alcoholic cocktail created by the restaurant's bartender and made with rose-colored ice inspired by Moominmamma's love for flowers.

Information

Moomin x Keio Plaza Hotel Hachioji

 

Moomin Lunch Buffet ~Jungle Party in Moominvalley~

Running: June 1 – August 31, 2022 [Tuesday-Friday only]
Location: Le Clair Restaurant, 2F
Hours: 11:30-15:30 (2-hour seating) *Last order 30 minutes before reservation ends.

Moomin Sweets Buffet ~Moominvalley Turns Jungle Fun Summer Time~
Running: June 4 – August 28, 2022 [Weekends and Holidays only]
Location: Le Clair Restaurant, 2F
Hours: [1] 11:30-13:00 [2] 12:00-13:30 [3] 14:30-16:00 [4] 15:00-16:30

Buffet Bonuses: https://www.fujibi.or.jp

Advanced Reservations begin on May 17, 14:00 for hotel email subscribers, LINE Friends only
Standard reservations begin May 19 at 10:00
Details/Reservations: https://www.keioplaza.co.jp/hachioji/event/moomin/

Moomin by Arabia Product Information:
https://www.arabiajapan.jp/products/list.php?category_id=61
Sekiguchi Product Information: https://www.sekiguchi.co.jp/collection/

Conrad Tokyo Hotel to Offer Peach Afternoon Tea in Collaboration with Luxury Brand Wedgwood

Starting July 1, guests visiting the five-star Conrad Tokyo hotel can enjoy a new peach-filled afternoon tea menu for a limited time. Designed in collaboration with the British luxury brand Wedgwood, the lineup includes both savory and sweet items perfect for summer. The afternoon tea will be available on the 28th floor at the aptly named Twenty Eight Bar and Lounge.

In collaboration with Wedgwood, a 260-year-old porcelain and fine china brand used by the British royal family, this special service will feature an afternoon tea plate with a tempting array of sweets. The plate itself is from Wedgwood's world-renowned Gio collection and features a honeycomb pattern embossed on fine bone china. The contrast between the modern setting, the classic and refined shape of the white tableware, and the beautiful pink treats will come together to create the most memorable summer moment imaginable.

Coconut & Earl Grey Panna Cotta / Rose Jelly / Peach Compote

Wine and Peach Gelatin / Vanilla Mousse

White Peach Mousse / Raspberry Gelatin

White Peach and Soy Milk Sandwich

Apricot Tart / Peach Cream

Peach Soup / Lobster Consomme Jelly

White Peach and Chicken Mousse Tart

Pork Rillettes and Peach Slider

Highlights from the sweets menu include coconut & Earl Grey Panna cotta served with rose jelly and peach compote, peach gelatin infused with red wine and vanilla mousse, and a delectable white peach and soy milk sandwich. For those with less of a sweet tooth, the afternoon tea service also offers delectable dishes like a white peach and chicken mousse tart, a pork rillettes and peach slider, and more. Guests can also enjoy a selection of scones in either plain or coconut, each served with clotted cream and either peach or guava jam. Over 20 beverages will be on offer, including Wedgwood teas.

Popular Character Shirotan Inspires Limited-Time Store at First Avenue Tokyo Station

Tokyo Character Street, located within First Avenue Tokyo Station, has opened a special pop-up shop dedicated to the popular character Shirotan! The store will be open until May 26, 2022. 

Shirotan, an adorable harp seal, represents "comfort, healing, encouragement, and connectedness." 

Aiming to cover Tokyo Station in this cute and inspiring character, the pop-up shop isn't the only Shirotan appearance going on. Those strolling from the Nozomi Plaza in front of the Yaesu Underground Central Exit ticket gate towards Character Street will see Shirotan covering the walls, welcoming guests.

In addition to standard Shirotan products, fans can also grab 17 brand-new items being sold exclusively at the pop-up shop. 

 

The book Welcome to Shirotan's World will be available on July 7, so be sure to preorder!

Information

Shirotan's Fluffy Store
Address: First Avenue Tokyo Station (1-9-1 Marunouchi, Chiyoda-ku, Tokyo)
Open: May 13 – May 26, 2022
Hours: 10:00AM – 8:30PM (Closing at 6:00PM on May 26, 2022)

Yunohana Onsen Resort Reveals Contemporary Art-Inspired Guest Rooms

Sumiya Kihoan, a cozy inn at Yunohana Onsen in Kameoka City in Kyoto, opened a unique new guest room on April 28, 2022. The room's concept is "where guests can stay in the middle of contemporary art," and was inspired by the works of internationally-acclaimed contemporary artist Yukinori Yanagi. The new room, created as part of the Art Room Project, has been named 'Kofuu.'

The Icarus Corridor Connecting Heaven and Earth

Heavenly Bath Welcoming a Rainbow at Dusk

In-Ground Bath Featuring Oribe Glazed Ceramic

Concept Drawing of the Art Room Project by Yukinori Yanagi


The new room includes an open-air bath where guests can be transported into the world of Yanagi's contemporary art while gazing at the gorgeous Kyoto landscape. Upon entering the inn, guests are greeted by a long corridor leading to the bedrooms, dining room, and two creative open-air baths. The space was created in collaboration with Yanagi and local artists and craftsmen, such as potter Ishii Naoto, obi craftsman Yamaguchi Genbei X, plasterer Kusumi Akira, and Japanese paper craftsman Hatano Wakaru. A delicious menu is prepared by chef Hosoi Kunihiko.

Kanahei's Small Animals Inspires Hotel Room at Hotel New Otani Tokyo

Hotel New Otani Tokyo will offer special collaboration rooms inspired by illustrator Kanahei's characters Piske & Usagi from May 1, 2022 to April 30, 2023.

Original Cushion / Acrylic Stand

The room is completely decorated with brand new illustrations of Piske and Usagi made exclusively for the collaboration. A total of five original amenities will be included with each room plan, including an original cushion and acrylic stand. Come surround yourself with complete cuteness!

Oakwood Hotel Oike Kyoto Reveals Room Plan with UNDERSON UNDERSON Washi Underwear

The lifestyle brand UNDERSON UNDERSON is all about making skin healthier by using washi paper. The unique brand has teamed up with Oakwood Hotel Oike Kyoto, known for its traditional washi decorations, for a special accommodation plan! Booking a room will get you a fancy new pair of underpants and some other popular items. The plan began on April 11, 2022, and will continue through the end of the year.

UNDERSON UNDERSON Underwear

UNDERSON UNDERSON Stretchy Washi Mask

john masters organics × UNDERSON UNDERSON Mask & Air Refreshener

The plan wants to allow visitors to enjoy their stay in Kyoto while experiencing traditional Japanese washi paper with both their eyes and their skin. The walls of the Oakwood Hotel Oike Kyoto feature artwork and furnishings with Japanese flare and have been upgraded to include HAMADAWASHI's Tosa washi paper. This material has been used in the restoration of cultural heritage sites such as Nijo Castle and Ginkaku-ji Temple. Tosa washi can also be found on the partitions at Cafe O and on the walls of the coworking space!


To celebrate the collaboration, UNDERSON UNDERSON will be giving away underwear and other items made of its iconic WASHIFABRIC.


While this may sound like a strange collab, how would you like to give this underwear a try?

Information

Oakwood Hotel Oike Kyoto
UNDERSON UNDERSON Underwear Collaboration Room Plan
Available: April 11 – December 31, 2022
Reservations / Official Site: https://oakwood.jp/kyoto-oike/

W Osaka Reveals Special Menu Inspired by Fashion Duo AMIAYA

Luxury hotel W Osaka will be offering 'ICHIGO AFTERNOON TEA – Dressed up for Spring,' a special menu inspired by the fashion duo AMIAYA, from April 1 until May 31, 2022. The menu items will be available at the Living Room area on the hotel's third floor.

W Osaka Fashion Ambassador AMIAYA

ICHIGO AFTERNOON TEA – Dressed up for Spring

LIVING ROOM

The event will utilize some of the popular strawberry dishes currently popular at the hotel, but will also include some raspberries and orange sweets. Some dishes will be decorated with flower petals, inspired by the vivid fashion of W Osaka's fashion ambassador AMIAYA. The twins have attracted worldwide attention as models and DJs, and they celebrated their first anniversary on March 16. 

Savory options include a Quiche with Sakura Shrimp and Spring Cabbage and Caramelized Onion and Chevre Cheese plate. Guests can enjoy a total of 12 items prepared by the W Osaka chef team, all displayed on a beautiful afternoon tea stand. Each menu comes with a welcome drink and free refills for tea and coffee.

The Royal Park Hotel Iconic Kyoto to Offer Immersive Meditation Rooms

The pandemic has caused problems for people all over the world. Mental health has taken a beating over the last few years, and in order to help people take back control of their mental wellness, The Royal Park Hotel Iconic Kyoto will begin offering immersive meditation rooms for guests only! These rooms will allow guests to enjoy a soothing private space and will be available starting April 1, 2022.

Blank meditation 

tea mediation 

The Medicha meditation rooms consist of two spaces: 'blank,' where guests are surrounded by mist, and 'tea,' where guests will immerse themselves in beautiful water patterns. An original program shown on in-room televisions at the hotel will also instruct guests in the art of meditation. 

In 'Blank Meditation,' guests will stand in a cool mist and immerse themselves in layers of diverse sounds and shifting colors of light. This will help quiet the mind and create a 'blank slate' mentally. 

The 'Tea Meditation' room invites visitors to spend time with themselves while getting lost in shimmering water patterns in a dimly lit space as they carefully brew their own tea. Two types of tea are on offer, each with distinct aromas and flavors.