Office Lady Higashi's Nonchalant Shibuya Diary #2: "BE A GOOD NEIGHBOR COFFEE KIOSK" – Harajuku
Hey. I'm Higashi.
When I was at university I worked a salon model job which started early in the morning. Everyday after my photo shoots at the salon, I enjoyed walking back from Omotesando to Shinjuku. On that route there was a coffee stand called "BE A GOOD NEIGHBOR COFFEE KIOSK."
The friendly staff working there would call out to me with a smile: "Good morning! Where are you returning from today?" My usual course home would be to go there, order a takeout coffee, and walk back to Shinjuku while cheerfully listening to music.
But one day I became a working adult and full-fledged member of society. My new workplace was faraway from the coffee shop and so I could no longer visit it. But I would casually wonder to myself what the guys and girls who worked there and would always chat to me cheerfully and friendly were up to now.
So, yeah. I went to visit them.
BE A GOOD NEIGHBOR COFFEE KIOSK is about a 7-minute walk from Harajuku Station's Takeshita Exit.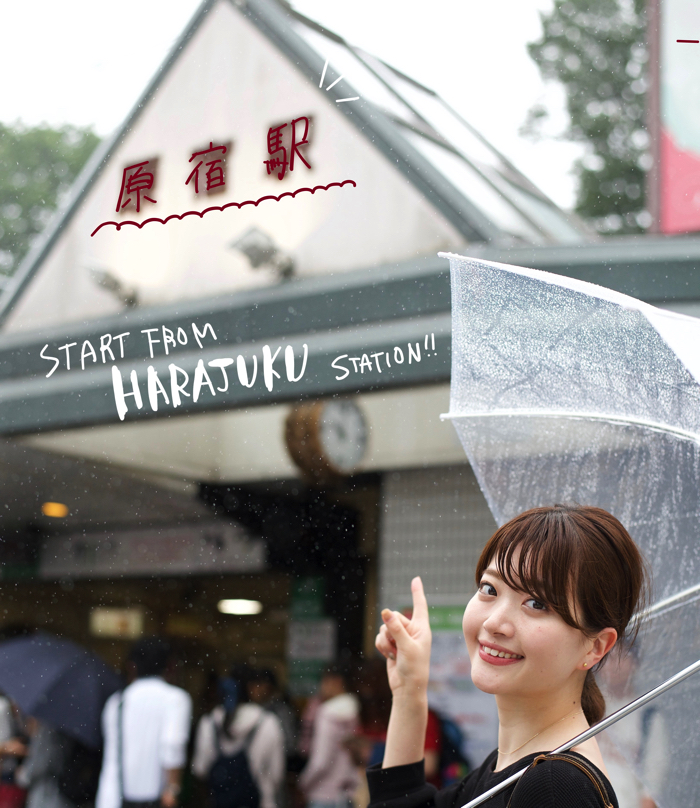 Follow Meiji Dori street.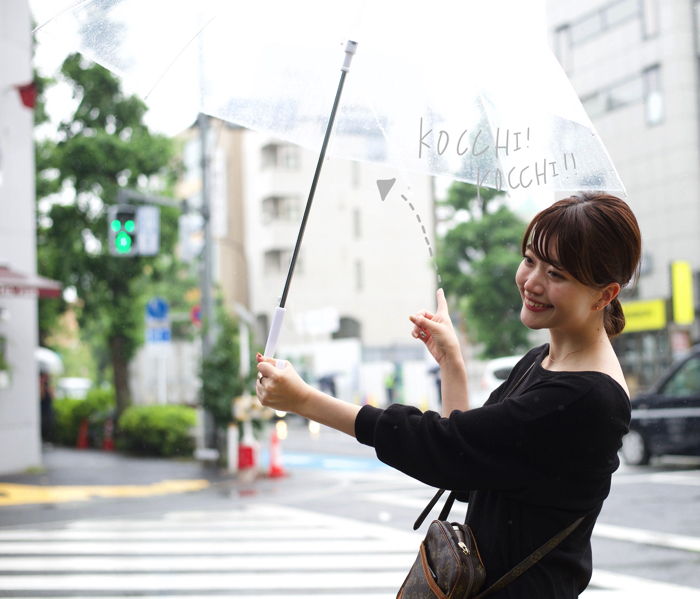 Make a turn at the corner of The DECK COFFEE and PIE, and you'll see the sign.
THERE IT IS!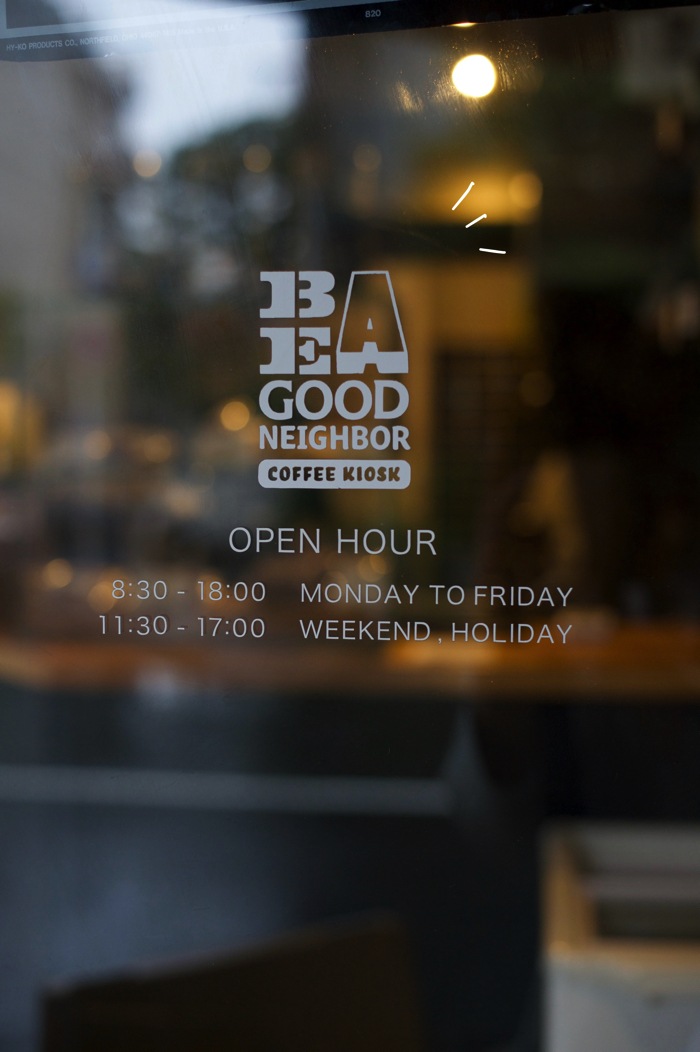 I was greeted by a stylish looking guy who looked great with facial hair. He was so cool!
I took no time at all ordering a coffee.
I found myself remembering how much I loved the gentle atmosphere brought about by the staff here and the smell of the coffee that flows in the air.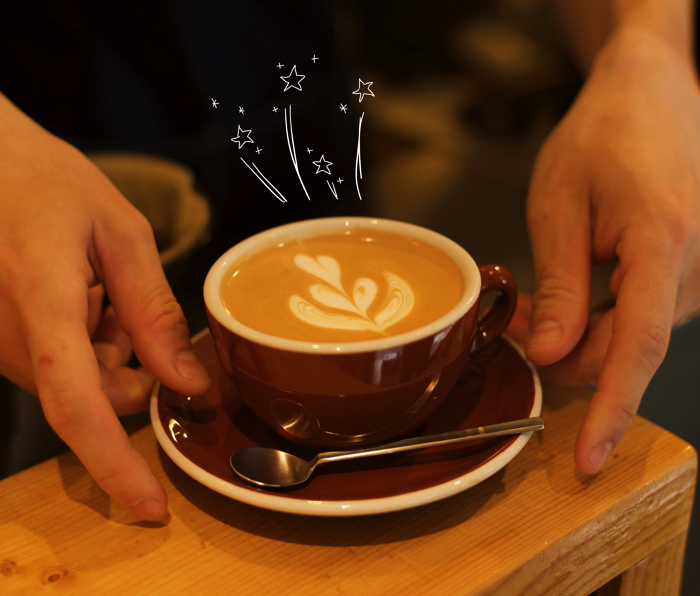 Latte art is his forte!
Time to try it.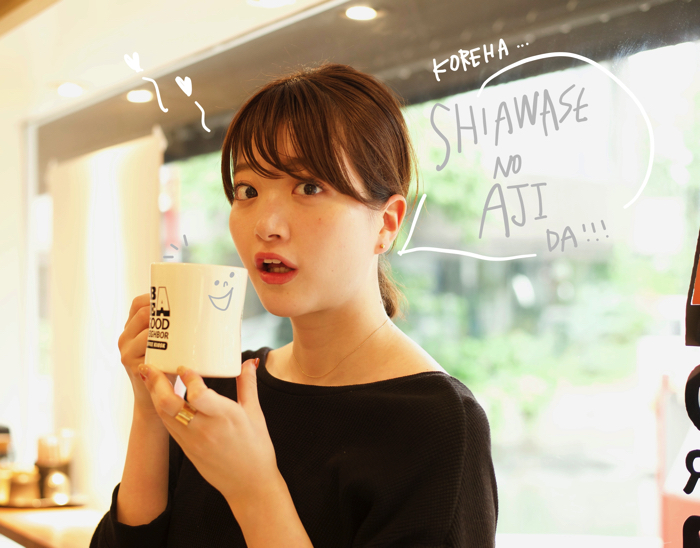 Oh… this was just pure bliss!!
The coffee had slight acidic notes to it which permeated my body. It was really tasty and warmed by body to the core that day because it was raining!
"Was this shop built in 2010?" I asked him.
"To be precise, a furniture company called Landscape Products was set up here in 1997. It was converted into a corporation in 2000 and made a furniture shop called Playmountain over in Jingumae. The company then moved to Sendagaya in 2002."
"Oh, so it started as a furniture shop."
"That's right. When making the company, our representative wrote a summary of all the projects that the company wishes to fulfill. Some of the projects on the list are coffee shops, publication and event planning. Based on that list, we opened a cafe called TAS YARD in Sendagaya in 2004."
"The company office and the cafe were close to each other. They were in Sendagaya along the road I would take everyday. We'd have lunch and meetings in the cafe and then work at the company office. There used to be a tobacco shop smack in the middle of the road I would come and go along. Lots of people would stand at this postbox just in front of the shop. They used it almost like a resting spot from their busy [working] days. Seeing that, our representative thought, 'Wouldn't it be good if there was a coffee shop here?' A while later the owner of the tobacco shop left that place and we immediately went to rent the building."
He carried on explaining that they researched opening the shop, but at first it wasn't a hit with the locals. They continued to explore for a solution and eventually the locals came to love the place. I never knew that this coffee shop was so earnestly in tune with the people of the town.
He continue: "I hope this becomes a place where people can take a bread, whether it's sitting on the benches outside the shop or putting their coffee on the postbox when they come to make an invoice. Our shop's name BE A GOOD NEIGHBOR comes from us wanting to become good neighbours with the locals and for us to make a comfortable and relaxing place together."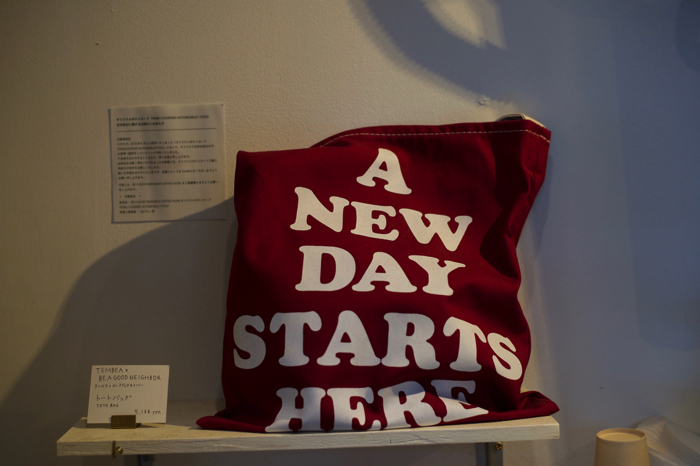 If you're looking for something new in your everyday life then please be sure to pay a visit here.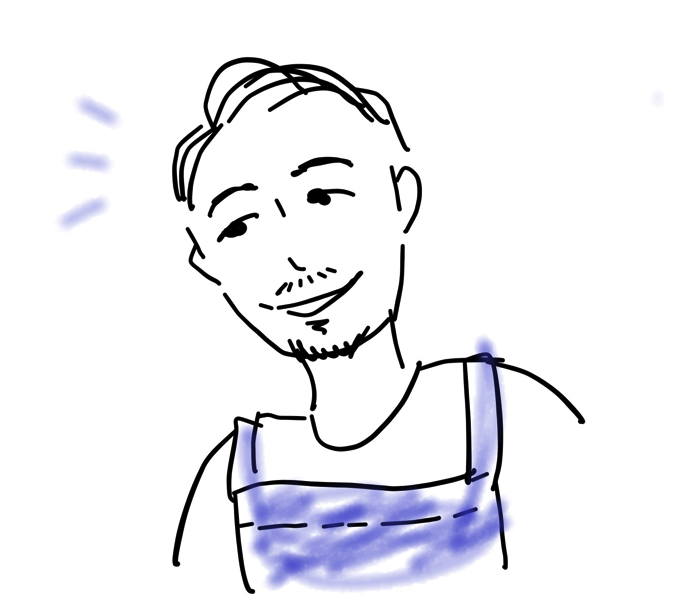 You're sure to be warmed by the delicious coffee and the face of the handsome shop owner!
Information
BE A GOOD NEIGHBOR
Address: 3-51-6, Sendagaya, Shibuya, Tokyo
Opening Hours: Monday ー Friday: 8:30 ー17:00, Weekends/ national holidays: 11:30 ー 17:00
Open all year round except for the New Year's Period
RECOMMENDED ENTRIES
Office Lady Higashi's Nonchalant Shibuya Diary #1: "Monmouth Tea" – Sendagaya

Dear You,

Hello, and nice to meet you all. My name is Miyu Higashi.

I'm an ordinary office lady (23-years-old) and I work at a certain company in the city.

I love Shinjuku, my home town, beyond all else.

It's a town that births Tokyo culture, where you encounter many people, where you repeatedly see people off, where all kinds of stories are written.

To say the least, it's the greatest place.

What kind of people come here, and what sort of things are they thinking about?

I decided to start this featured article series in hopes it serves as an opportunity to find out, if even a little.

I hope that you―you are who are kindly taking the time to read this article―pays a visit to that person you'd like to visit the most.

Regards.

With all that out the way, here it is―the first article in the series! Yippee!!

This first one is set smack bang in the middle of Shinjuku and Harajuku.

(Which is, by the way, in Shinjuku Ward. Higashi's. Favourite. Place.)

It seems this store has been around for over 10 years and is greatly loved by the locals…

It's a shop of deliiicious products, where a Ganko Oyaji is said to work!

Ganko Oyaji…? (…"Stubborn Old Man")

Huh? So what exactly is delicious about that???

I'd best find out, time to go and meet him!!

Ta-da!

We're off to Sendagaya!

Come to think of it, this place also became famous because of the film Your Name.

"Right, I wonder where we're off to today then! Right?"

All jokes aside, I know where we're going. It's about a five-minute walk from Sendagaya Station.

Ah… there it is!!

Ta-da!

The place with the stubborn old man who sells sweet products is Monmouth Tea.

(Not Mammoth, Monmouth!)

I want to meet him already, but first thing's first.

Since I've come all this way let's get one of the shop's famous "Monmouth Teas" and have a chat.

Looks tasty! Milk is being poured into the cup.

Here's the famous Monmouth Tea.

The balance of the amazing aroma of the tea and milk make for a perfect match.

It's sweet and delicious that you have to take a breather after taking a sip.

I can't get enough of the rich taste of the tea and milk.

Too good♥

This takes away my routine fatigue in one fell swoop… I'd like to dedicate this sweetness to all the office ladies around the country.

Just as I'm thinking this…

"It's tasty, right?"

A voice addresses me all of a sudden.

There he is… there he is!!!

Are you, perhaps, the stubborn old man of delicious products!?

I wanted to meet you!!

Please tell me your story―in detail!

"I suppose I've got no choice," the kind owner says to me, and lets me in on it.

Higashi: "Why did you open this shop?"

Owner: "I originally set out to be a rock 'n' roller in my hometown. I moved to Tokyo with a guitar and worked hard to make my dream come true, but in the end it didn't work out. After that I worked as a salary man at a firm, but I quit ten years ago and took a fling to open this shop."

Higashi: "I see… but why a tea shop owner?"

Owner: "A while back I was obliged to the owner of tea shop in Shibuya. He took me on as an apprentice at that shop and taught me about tea. That's what made me decide to open this shop."

Higashi: "What a wonderful relationship. Your dream changed from wanting to become a rock 'n' roller, but now you're pushing forward with a new dream and goal."

Owner: "Well… the truth is I play music while working this shop. I make music with an acquaintance of mine. They're actually in a record company. I even released a CD some time ago. If you'd like, you sure give it a listen."

He looked happy as he told me his story and gave me a copy of his CD.

He's actually an active musician and performs live periodically.

Higashi: "Wow! I'll give it a listen!! So right now your dreams and the road you are taking are different from the past, but in coming to work as a tea shop owner, your former dream to become a rock 'n' roller has come true. If somebody admired you and waned to open a shop like you, what would you say to them?"

Owner: "I'd tell them to forget about it [laughs]. People who imitate what others do will only ever be imitators. I thought that back when I climbed Mount Fuji. I thought that no matter how much I climbed I'd never reach the top. That at this rate, I'll never arrive. But step by step I walked, and I got there. In other words, a journey of a thousand miles begins with a single step. If you properly take it one step at a time each day your dream will come true some day."

The owner spoke looked at me intently as he spoke.

When I looked at him, I felt that the flavour and sweetness of my tea came to fruition out of his many life experiences.

I've actually been coming to this shop since elementary school.

Whenever I ran out of energy.

Whenever I felt down.

Whenever I was plugging away.

Whenever I wanted a little more power.

It's strange, but when I see the stubborn owner of sweet products and Monmouth Tea, I feel like I want to work hard tomorrow too.

You should visit next weekend too!

Peace! ✌

See you next time, owner!

~Today's doodle~

The owner looks good in his hat with cherries on them and his apron which says oyaji ("old man") on it.

I made them red like the Monmouth Tea, but the wonderful owner, who looks good in red, had bought friendly pink.

Model/Writer: Miyu Higashi

Information

Monmouth Tea (Sendagaya)

Address: 1-21-2 Sendagaya, Shibuya, Tokyo

Business Hours: 7:00-Midnight (No Fixed Holidays)

TEL: 03-3478-2357

Website: http://www.monmouth.jp/

Visiting Shibuya's Candy Apple Store | Food Review

Hello everyone! This is Midori from MOSHI MOSHI NIPPON.

Candy apples are the staple food of summer festivals. A crunchy candy coating and a sweet, fruity apple is such a divine combination. It can be quite difficult to find candy apples outside of festivals. That's where Candy Apple steps in. This is a brand new shop on the block that specialises in candy apples!

This is located just a five-minute walk from Shibuya Station's west exit. If you check out their saved Instagram story, you probably won't get lost. During the weekdays and on Saturdays, this is an Italian restaurant called Buonappetito. On Sundays, when the restaurant is closed, it transforms into a candy apple shop.

The shop interior is gorgeous.

Plain: ¥600

I ordered the plain apple without wasting any time. This is much larger than what you would usually get at a festival. Although these are usually eaten by immediately sinking your teeth in and biting out a big chunk, you can cut your apple here and enjoy it at your own pace. 

After taking your first bite, you will realise just how different this is to your normal candy apple. The apple is coated in a thin layer of candy, creating a delicious crunch. The apple is fresh, juicy and sweet. Some candy apples are made with mushy apples that are not fresh, however these apples are extremely fresh and delicious right to the last bite. 

These candy apples are full of a variety of flavours.

Cinnamon Sugar: ¥600

The apple with the dusting of beige-coloured powder is cinnamon-flavoured. The sweet cinnamon scent spreads everywhere as soon as you set it on the table. The sweet flavour of the apple and the fragrant cinnamon is a match made in heaven. 

Cocoa: ¥600

The apple covered in the brown powder is cocoa-flavoured. The slightly bitter flavour of the chocolate is a perfect match for the sweet apple. The colour contrast between the brown chocolate and white apple is also beautiful. ♪

Matcha: ¥600

The apple with the green powder is matcha as you may have already guessed! The flavouring of the Uji matcha used for this apple was carefully balanced to maximise the flavour when combined with the apple. After you take your first bite, you just won't be able to stop. 

Blueberry Yoghurt: ¥600

The bright white dusting on this blueberry yoghurt-flavoured apple is beautiful. The blueberry scent is mild and is perfect with the yoghurt.

Black Cocoa: ¥600

The pitch black colour of the Black Cocoa Candy Apple is very appetizing. The black cocoa is even more bitter than the cocoa apple, which really brings out the flavour of the sweet apple even more.

You can even get chocolate fondue for your candy apple (¥400). By adding the fairly bitter chocolate to your candy apple, you can enjoy three different kinds of sweetness when it mixes with the chocolate, candy and the apple. 

You can even order your candy apple to go, making it the perfect summer souvenir. Taking it home to enjoy is also another wonderful way to make the most of your experience. 

This candy apple shop is only open on Sundays, but you can order to take away on other days. 

This is a flavour that a festival candy apple will never be capable of offering. You can tuck into your apple inside the beautiful shop, or take it home to enjoy at home at your own pace. 

Information

Candy Apple

Address: Nomura Building 1st floor, 7-12, Sakuragaocho, Shibuya, Tokyo

Opening Hours: 11:00-20:00 (Open every week on Sundays only)

*Only the Italian restaurant Buonappetito is open on weekdays.

Instagram: https://www.instagram.com/candy_apple_369/

Live the Disney Princess Dream With Tokyo Disneyland Hotel's Luxurious Afternoon Tea

If you've had the chance to visit Tokyo Disneyland or Tokyo DisneySea you will have tried the many delicious dishes and drinks on offer at its variety of restaurants. But did you ever know that Tokyo Disney Resort also offers afternoon tea?

Tokyo Disneyland Hotel serves the only afternoon tea set across the entire resort on occasion in line with certain events.

We had the pleasure of joining Disney mega fan Kanako as she went to visit the hotel to try this very special afternoon tea.

Tokyo Disneyland Hotel is the closest hotel to the entrance of Tokyo Disneyland. The first thing you will notice upon stepping inside is its use of Victorian decor. The ceiling also stands tall, opening the entire hotel up to give it a sense of space.

The afternoon tea is sold at the Dreamers Lounge in the lobby. In line with the Donald's Hot Jungle Summer event currently taking place at Tokyo Disneyland until September 1, the tea set is also "hot jungle summer" themed.

The first thing to note about the three-stack set is how refreshing and summery it looks – a perfect selection for the hot season. It comes with sandwiches, hors d'oeuvre, scones, desserts, and a choice of tea or coffee.

Kanako started with the very top plate. The plate itself is decorated with what is supposed to look like Donald's footprints and splashes of water.

The dessert on the left is haupia, a traditional Hawaiian dessert made with macadamia paste and roasted coconuts. It's crunchy and has an incredible flavour.

Sitting temptingly next to it is the panna cotta and melon coulis. It contains a single sage leaf which adds flavourful herb notes. The entire dessert itself has a satisfyingly refreshing taste which covers your taste buds with a single mouthful.

The middle plate features two types of scones: plain and pineapple. They come with separate servings of clotted cream and honey to lather the scones in. The latter scone is cute in that it's actually shaped like a pineapple. It's crunchy and delicious and goes exquisitely with the accompanying tea.

The tea menu has many options. Kanako went for the "Darjeeling Summer" from the premium tea selection. When you order from the premium menu your tea is prepared in a sleeping pot that is both cute and extravagant as you would expect with an afternoon tea set.

The bottom plate contains a bunch of different appetisers including tuna and okra tartar, mango and mascarpone canapé, tomato and fish capellini, keema curry quiche, and an ethnic pork sandwich.

Kanako was very happy with her hors d'oeuvre, saying: "Everything is delicious, but I really like the combination of the pork and the slightly chewy bread for the pork sandwich!"

The chilled cone cream scoop was very refreshing and a perfect palate cleanser.

Finally, the cute hot jungle summer dessert plate which caught our attention from the very start. It comes with a tropical cream cheese and passion fruit mousse, white grape and shiikuwasha jelly, and Peach Melba which looks like flowing magma.

You might be surprised to find out that the jungle leaves on the plate aren't actually part of the plate's design but in fact green chocolate carefully sprayed on.

Even the Goofy, Mickey and event logo on the plate are delicately made from chocolate. Once you know that you'll definitely be reaching for the camera straight away!

The Peach Melba is a lovely combination of peach compote and vanilla ice cream topped with raspberry sauce and almonds. Its mix sweet and sour flavours remind one of summertime.

It's not everyday you see a cream cheese mousse, is it? The one that Donald is sat on. Kanako especially enjoyed its passion fruit scent and velvety texture. It's made even more delicious when eaten together with the jelly surrounding it.

So, which was your favourite, Kanako-chan?

"Everything tasted amazing, but my favourite was the haupia♡ It's moderately sweet, and I really liked the flavour of the coconut! Everything in the afternoon tea set is cute down to the tiniest details, so it's perfect for taking photos for social media. I definitely wanna go again!"

The Donald's Hot Jungle Summer themed afternoon tea set is being served from 11:30-17:00 until September 1, 2019. Places are limited so I recommend making a reservation in advance.

Enjoy your summer to the fullest with this tropical afternoon tea set!

©️Disney

Information

Donald's Hot Jungle Summer Afternoon Tea Set

Running: July 8, 2019 – September 1, 2019

Location: Dreamers Lounge, Tokyo Disney Hotel

Serving: 11:30-17:00

Price: ¥4,000

Reservations: https://reserve.tokyodisneyresort.jp/

*Customers and guests can make reservations for the afternoon tea set.

*If you are not staying as a guest at the Disney Hotel then please make your reservation on the Tokyo Disney Resort website.

*Please note that servings are limited each day.
RELATED ENTRIES
10 Things You Can Do at the MOSHI MOSHI ROOMS Hotel in Harajuku | Birthday Party Edition

MOSHI MOSHI ROOMS is a hotel accommodation service run by MOSHI MOSHI NIPPON located in Harajuku and bookable via Airbnb. Our hotel isn't just popular for sleep, however: it has become a hot spot with stylish girls who get together and use it as a party space.

This is the Birthday Edition of our Top 10 list of things you can do at MOSHI MOSHI ROOMS. Enjoy a very special birthday in Harajuku you'll never forget!

Girls' Night In Edition: https://www.moshimoshi-nippon.jp/262308

⑤Get your hair and eyelashes done at Harajuku's popular salon L by HOME for your special day

L by Home is a popular salon in Harajuku that's just a 2-minute walk from MOSHI MOSHI ROOMS. The salon offers a special plan in collaboration with MOSHI MOSHI ROOMS.

If you book a room at MOSHI MOSHI ROOMS you can receive a special price at L by HOME. Celebrate your special hair by getting a cute hair arrangement and eyelash extensions. The extensions come in different colours depending on which room you book at the hotel, be it SAKURA or ORIGAMI. You will receive a message about it after booking on Airbnb.

▶︎Hair Arrangement

Price: ¥3,000 per 30 minutes

*Shampoo is available at an extra cost

▶︎Eyelashes

Price: ¥10,000 per hour

Service: The base colour is brown and you can pick an additional colour of your choice

SAKURA Colours (brown×cotton, aqua, pink, magenta)

ORIGAMI Colours (brown×burg, lite brown, purple, gold)

▶︎L by HOME

Address: 2F, 3-27-15 Jingumae, Shibuya, Tokyo

TEL: 03-5411-0366

Opening Hours: Hair Salon 11:00-21:00 (10:00-19:00 on Sundays & holidays) / Eyelash Lason 11:00-20:00 (10:00-19:00 on weekends & holidays)

URL:http://l.home-harajuku.com/

⑥Adorn your hotel room with cute decorations

Guests are free to use rooms as they please, so be sure to decorate it for the big day with cute decorations, so long as you use tape that doesn't damage the walls or furniture. There are lots of shops in the Harajuku and Omotesando area that sell birthday goods: FLYING TIGER COPENHAGEN, ASOKO, AWESOME STORE, and DAISO to name a few.

⑦Experience a kawaii birthday like no other at MOSHI MOSHI ROOMS

Enjoy an unforgettable birthday in one of our special rooms, like SAKURA which is completely pink throughout. There are a limited number of beds in the rooms but there is no limit to how many people stay in a single room, so invite all your friends over for a huge party! And if you tell us in advance that you're bringing a cake in, you can borrow a cake stand from us so you can make the cake even cuter. The stand is 18cm in diameter so it should hold a whole cake, but be sure to check the size of yours in advance.

There's no doubt you'll enjoy your birthday party even more if you spend it in our pink haven. There is a kitchen with plates, cutlery and everything you need to cook up more snacks and food for your party too.

We will continue the Top 10 list in the next article entitled Food Edition. Remember, if you're looking to stay in Harajuku, be sure to book with MOSHI MOSHI ROOMS for a hotel stay like no other.

Models: Aiko / Ringo
Photographer: Haruka Yamamoto
Writer: Sayoko Ishii

Translator: Joshua Kitosi-Isanga

Japanese Sweets Brand Minamoto Kitchoan to Open Cafe Restaurant K. MINAMOTO in Ginza

Japanese confectionery brand Minamoto Kitchoan will open a new cafe and restaurant called "K. MINAMOTO" on October 19.

K. MINAMOTO will be located on floors 2-5 at THE HOUSE, Minamoto Kitchoan's new company building which it just moved to on October 3. The cafe-restaurant's menu concept is dubbed "Ginza Sunny Fruits." It takes into consideration how daily fruit consumption has greatly decreased today by serving up a luxurious fresh fruit-packed line-up.

Minamoto Kitchoan is a company that has made full use of fruits since its establishment, including the suikanshuku, a Japanese wagashi confection made of whole dried domestic persimmons. We can trust then that K. MINAMOTO will provide us with our 5-a-day.

Roast Beef Sandwich w/ Fruit Soup – ¥2,420 (Tax Included)

Seafood Lemon Cream Fedelini w/ Fruit Soup – ¥1,650 (Tax Included)

Each and every dish on the menu has fruit, all grown in Japan to ensure the a high level of quality. Since the dishes have fruity flavours, prepping them is simple, and they enjoy the colours and textures of each fruit.

Drinks haven't been left out either. They are made with fruit purees and syrup, or are tossed in as they are, allowing for maximum fruity goodness.

Smoked Salmon, Fruit Salad & Potato Galette w/ Fruit Soup – ¥1,980 (Tax Included)

Autumn Fruit Almond Pudding – ¥1,760 (Tax Included)

All the staff at K. MINAMOTO have a wealth of knowledge about the menu and the fruits used in each dish. Their service creates a comfortable atmosphere, and though they are polite they are incredibly friendly, so you can call out to them without worry.

Get your fill of fruit from the all-new K. MINAMOTO, opening October 19.

Information

K. MINAMOTO

Grand Opening: October 19, 2019
Address: Minamoto Kitchoan Shinhonsha Bldg. "THE HOUSE" (Floors 2F-5F), 6-9-8 Ginza, Chuo Ward, Tokyo

Opening Hours: [Mon-Sat] 11:30-20:30 / [Sun & Holidays] 11:30-19:00

No Fixed Closures

Minamoto Kitchoan official website: https://www.kitchoan.co.jp

10 Things You Can Do at the MOSHI MOSHI ROOMS Hotel in Harajuku | Girls' Night In Edition

MOSHI MOSHI ROOMS is a hotel accommodation service run by MOSHI MOSHI NIPPON located in Harajuku and bookable via Airbnb. Our hotel isn't just popular for sleep, however: it has become a hot spot with stylish girls who get together and use it as a party space.

This is our Top 10 list of things you can do in SAKURAーone of the hotel roomsーso you can discover the best way to enjoy your stay in Harajuku.

①Take advantage of the room decor and decorations to snap all the photos you can!

MOSHI MOSHI ROOMS opened its first room SAKURA in December last year, and more recently ORIGAMI in August. From the walls to the furnishing, SAKURA is cherry blossom pink throughout, decked out with countless gorgeous Instagram-worthy spots popular with our female guests.

You can always get a beautiful photo together with the cherry blossom flower monument in the background, located behind the bed and bloomed right up to the ceiling.

The enormous and comfy pink bed is piled full of lots of fluffy cushions. You can take some pretty romantic pictures too when snuggled on top or in the bed.

Photographer: Kayo Sekiguchi

Don't forget about the neon sign either, a symbol of the room and the Japanese kanji character for cherry blossom (桜 sakura). Sit on the sofa in front of it and make use of the sign's lighting to get a more dreamy and fantastical shot.

②Popular Harajuku takeout food perfect for a night at MOSHI MOSHI ROOMS SAKURA

MOSHI MOSHI ROOMS is located in Tokyo's fashion and culture hub of Harajuku, and that means it's within walking distance of some quintessential kawaii and Instagrammable food shops. We've picked out three we think are perfect for ordering takeout to enjoy back in your room at SAKURA.

GOOD TOWN DOUGHNUTS

Smile Mango ¥420 / Raspberry Pistachio ¥400 / Sea Salt Caramel ¥390 (All Tax Inclusive)

GOOD TOWN DOUGHNUTS is a really popular doughnut shop in Harajuku. Their big size doughnuts not only look cute, they're the real deal taste-wise, and are also made with natural yeast, wheat flour from Hokkaido, sea salt sourced in Okinawa, sugar from Tanegashima, and organic oils. They are high-quality doughnuts full of flavour and plenty filling.

GOOD TOWN DOUGHNUTS

Address: J-cube B1F, 6-12-6 Jingumae, Shibuya, Tokyo)

TEL: 03-5485-8827

Opening Hours: 10:00-20:00

No Fixed Holidays

Official Website: http://good-town.com/

AND THE FRIET

Box (2 Friet Types) w/ Dip – From ¥800 (Before Tax)

This French fry shop makes their fries from a variety of carefully selected in-season potatoes, including potatoes from Belgium. They are crunchy on the outside and fluffy in the centre. They're also delicious even when eaten cold, making them a great takeout option. You can pick two types from six varieties for one box, plus a dip of your choice. A perfect party accompaniment.

AND THE FRIET Laforet Harajuku

Address: Laforet Harajuku 2F, 1-11-6 Jingumae, Shibuya, Tokyo
TEL: 03-6434-7568

Opening Hours: 11:00-21:00

No Fixed Holidays (Except when Laforet Harajuku is closed)

Official Website: http://andthefriet.com/

TOAST LUCK

<Macarons> From Left: Soybean Flour / Crunky / Cheese – ¥371 Each (Before Tax)

At TOAST LUCK, you can enjoy a whole range of different South Korean foods, including toast which is their main menu item. They also sell these marble-coloured macarons which are a little bigger than Japanese macarons. There's lots of flavours to choose from, all of which give you a different take on your regular macaron!

TOAST LUCK

Address: 3-27-15 Jingumae, Shibuya, Tokyo

TEL: 03-6812-9499

Opening Hours: 11:00-20:00

No Fixed Holidays

Official Website: https://www.toast-luck.com/

③Line up all your food in your hotel room for a girls' night in

Gather all of your takeout goodies from around Harajuku for a girls' night in at MOSHI MOSHI ROOMS SAKURA! The room has its own kitchen equipped with utensils, a microwave and refrigerator, so you can even prep your own food too.

The living room is nice and spacious so you can really let your hair down and relax. There's a limited number of beds but there's no limit to the amount of people that can stay over, so invite all of your friends along!

④Watch movies on the projector

The room is equipped with an Android TV mobile projector which has Netflix, Hulu, YouTube and other services on it as well as games. There's endless amounts of fun to be had, so grab your snacks and put on a movie or compete together in a game. The screen projects onto the white walls, so you can pick the best spot for viewing.

Projecting it on the wall beside the bed means you can relax while watching films or music videos together.

The cherry blossom pink MOSHI MOSHI ROOMS SAKURA offers a memorable accommodation experience like no other. We will continue the Top 10 list in the next article entitled Birthday Edition.

Remember, if you're looking to stay in Harajuku, be sure to book with MOSHI MOSHI ROOMS.

Models: Aiko / Ringo
Photographer: Haruka Yamamoto
Writer: Sayoko Ishii

Translator: Joshua Kitosi-Isanga

Visiting the Weathering With You Cafe Now Open in Tokyo and Osaka

LEGS COMPANY opened two cafes themed on the hit anime film Weathering with You in Tokyo and Osaka on October 8 and October 10 respectively. The cafes will run for a limited time only.

We paid a visit to the Tokyo branch which opened inside OMOTESANDO BOX CAFE & SPACE which is only a 7-minute walk from Omotesando Station.

The new blockbuster hit from internationally-acclaimed animator and film director Makoto Shinkai Weathering with You dropped back on July 19 and has since amassed over 13 billion yen (approximately US$131 million) in the box office. It was seen by 7.5 million people in the first 34 days of its release, and over 10 million after 75 days. Its huge success has cemented itself in the Japanese animated film industry as another monumental masterpieces from Shinkai. The film has also been nominated for Best International Feature Film for the upcoming 92nd Academy Awards set to take place on February 9, 2020.

While sat in the cafe you can watch scenes from the film on the giant screens while the main songs performed by RADWIMPS play.

The cafe menu features a line-up of drinks, dishes and desserts inspired by the characters and moments in the series, including the chahan set prepared by Hina for Hodaka, the Hodaka Welcome Party Set, and more.

Teru Teru Omurice – ¥1,490

This is the dish I ordered to eat. I couldn't resist how cute it was. It's inspired by the teru teru bōzu that Nagi makes, a traditional Japanese doll used to prevent rain and bring good weather. The doll's head is made of mashed potato. He's sat on a bed of ketchup rice filled with vegetables and bathed in a delicious sauce. This one's too cute it almost seems a waste to eat♡

Nagi's Teru Teru Bōzu À La Mode – ¥1,490

For dessert I ordered another teru teru bōzu treat. This one is made from gyūhi, a type of Japanese confection made from rice flour. Its head is filled with vanilla ice cream, and if you turn it over, you'll find Japanese pudding underneath, and under that granola. It's finished with a lining of bright blue lychee jelly around the outside for a hint of freshness.

The cafe offers plenty of other dishes that will leave any Weathering with You fans spoiled for choice.

Hina's Handmade Sesame Oil Infused Pea Sprout Potato Chahan Set – ¥1,490

A chahan set lovingly prepared by Hina for Hodaka. Chop up the spring onions that come on the side and add them to the soup just like Hina does in the film! This is a hearty set sure to fill you up.

Hodaka's Welcome Party Set – ¥1,590

This one-person set was made lovingly by Natsume when Hodaka comes to work at the same company as her, K&A. If you're looking for a healthy green meal packed with veggies then you'll love this one.

Clearing Up Weather Tiramisu – ¥1,490

This refreshing matcha tiramisu is inspired by the scene when Hina and Hodaka reunite, with the sauce representing the sunlight and the cotton candy the rainy clouds. Pour the sauce over the cotton candy and watch the clouds clear up.

Acai Bowl of the World's Secrets – ¥1,390

Enjoy the main key visual of the film right on top of your plate. The mild flavour of the yogurt coupled with the refreshing kiwi is a mouth-watering combination. The colours are really beautiful, too.

Swirling Snow Whipped Latte – ¥990

Inspired by the immense snow that spirals around Tokyo in the film, a cup of this whipped cream latte is perfect as a post-meal wind-down.

Left: The Fine Weather That Day (Grapefruit) – ¥1,690 / Right: The Sunset That Day (Cranberry) – ¥1,690

These two drinks are for takeout, and are based on iconic scenes in the film, specifically when the turns fine and the sunset. They are served in exclusive cafe-original bottles. Both flavours are sweet, sour and refreshing. Plus, you can reuse the bottles.

If you order one of the many drinks from the menu you'll receive one of six possible coasters chosen randomly.

The cafe has plenty of exclusive merchandise on their shelves too.

Sparkly Rain Smartphone Case (7/8 Ver. & X Ver.) – ¥3,900 Each

When you shake these iPhone cases, it looks like the rain is falling.

Raindrop Stickers (10 Designs) – ¥400

Don't you just want to collect all of these cute raindrop stickers?

If you book a seat in advance (¥650 before tax per person) you will receive one of six possible bromide pictures chosen randomly, so don't forget to reserve in advance.

Plunge yourself into the world of Weathering with You at either one of these cafes, now running until November 17.

*Photos are for illustrative purposes only. All listed prices are pre-tax prices.

©️2019 "Weathering with You" Production Committee

Information

Weathering with You Cafes

Locations/Dates:
①OMOTESANDO BOX CAFE&SPACE (Pine Under Flat B1F, 5-13-2 Jingumae, Shibuya, Tokyo) @ October 8, 2019 – November 17, 2019

②Osaka Shinsaibashi contact (1-6-24 Kitahorie, Nishi Ward, Osaka, Osaka Prefecture) @ October 10, 2019 – November 17, 2019

Table Reservations:

Price: ¥650 (Before Tax) *Includes bonus item

*Advance table reservations opened on September 24, 2019

Weathering with You Cafe Website: https://tenkinoko-cafe.jp/

Hiroo's Cafe CANVAS TOKYO Turns Into a Pure White Canvas in New Monochrome Theme

CANVAS TOKYO is a cafe and open concept store based in Hiroo, Tokyo produced and managed by BLANCA ASSOCIATION. The cafe has announced that it is taking on a new monochrome theme on October 10 where the entire cafe will be decked out in white like a blank canvas. They will also sell new products as part of the transformation.

The idea behind this concept is to make the overall look simple while putting great care and attention into the little details. Everything from the cafe exterior to its interior, cups, cutlery and so on have been dyed black and white to give a plain yet sophisticated appearance.

The cafe will also stock a new range of merchandise under the same concept, like coats and bags, allowing the cafe's stylish look to extend into the outside world too. As well as this, the cafe is introducing some new menu items, including a tea latte, bao, and more.

Black & White Sweaters – ¥12,000 (Before Tax)  *One size

Made into a loosely tailored size with wide ribbed sleeves, these sweaters have a design that makes them easy to coordinate, meaning you can pair them with countless outfits.

London Fog – ¥500 (Before Tax)

CANVAS TOKYO's original London Fog beverage is an Earl grey tea mixed with natural maple syrup from Canada, warm milk and fluffy foamed milk, effectively creating a tea latte.

Left: Fresh Salsa & BBQ Pork – ¥430 (Before Tax) / Right: Coriander & TERIYAKI Pork – ¥430 (Before Tax)

These Chinese-style steamed meat buns, known as "bao," are a popular snack item with people around the world. New York and London are known for having several stores specialising in bao.

This is just a small peek into the monochrome heaven of CANVAS TOKYO. To see it in all it's black and white glory, head to the trendy district of Hiroo in Tokyo.

Information

CANVAS TOKYO

Address: 5-19-6 Hiroo, Shibuya, Tokyo
Opening Hours:

[Weekdays] 08:45-18:00 (Last Orders 17:30) *2nd floor until 17:00

[Weekends & Holidays] 10:45-19:00 (Last Orders 18:30) *2nd floor until 18:00

No Fixed Holidays

Official Website: www.canvas-tokyo.com

Pink Ribbon Raises Breast Cancer Awareness with Pink Drinks and Pink Ribbon Smile Walk

Pink Ribbon aims to spread knowledge about breast cancer and conveys the importance of breast cancer screening. In order to reach out to more people, Pink Ribbon has released special drinks for the month of October that are dyed completely pink. This limited edition series debuted at Cafe & Dining Zelkova which is located on the first floor of THE STRINGS in Omotesando.

The White Chocolate Strawberry Cappuccino consists of hot milk blended with white chocolate and strawberry syrup. The beautiful blend creates a pure pink-coloured cappuccino. The Pink Lemonade is a cocktail which consists mainly of refreshing grapefruit juice. Both these beautiful drinks are Instagram-worthy.

Those who order a drink will receive a free book which is full of essential information about breast cancer. There are also donation boxes for the Japanese Foundation For Cancer Research which provides customers with the opportunity to contribute towards research that saves lives.

On October 5, there will be the Pink Ribbon Smile Walk Tokyo event where part of the terrace area will be lit up with pink illumination in order to raise awareness for Pink Ribbon's breast cancer campaigns. Make sure to get involved.

Information

White Chocolate Strawberry Cappuccino

Pink Lemonade

Available: October 1 ー 31, 2019

Available at Cafe & Dining Zelkova (THE STRINGS, Omotesando Floor 1)

Opening Hours: Weekdays: 11:30 – 22:00, Weekends and national holidays: 11:00 – 22:00

Prices:

White Chocolate Strawberry Cappuccino: ¥970

Pink Lemonade (with/without alcohol): ¥780

* The prices stated above do not include tax or service charge.

Enquiries: 03-5778-4566 (Cafe & Dining Zelkova)

Website: https://www.strings-hotel.jp/omotesando/restaurant/zelkova/info/zelkova-drink-special.html

GODIVA Releases New Heavenly Chocolixir Tea and Chocolate Pairing Drink

As the almighty creator of the chilled chocolate drink called the Chocolixir, GODIVA has now transcended to a whole new level with its Tea Magic Series which pairs luxurious GODIVA chocolate with a specially made tea. The fourth and final heavenly Chocolixir drink for the Tea Magic Series has now been revealed to be called the Chocolixir Uji Matcha Kiwami. This is a pairing of GODIVA white chocolate and Uji matcha. A limited number of these will be released for sale from October 1, 2019 to November 30, 2019.  

The GODIVA Tea Magic Series is made using the finest GODIVA chocolate. The chocolatier considers the most appropriate tea to enhance the flavour of the chocolate and only uses the finest tea leaves to make the drink. The result is a chilled chocolate tea which is filled with a flavour that will enlighten you. Hojicha Chocolate tea was the first tea of the series and was released on July 1st.

Chocolixir Uji Matcha Kiwami (270ml): ¥602 (before tax)

GODIVA's mildly sweet and velvety white chocolate is blended with rich uji matcha tea and then chilled to a perfectly refreshing temperature. A light cloud of whipped cream floats on the surface and is sprinkled with carefully made uji matcha powder. Matcha chocolate sticks garnishe the drink. 

From your first sip to your last, your mouth will be filled with a rich and luxurious matcha flavour. From time to time, your tongue will discover the exciting texture of small pieces of smashed white chocolate pieces.

This is the perfect opportunity to indulge in the luxurious flavour of mild white chocolate blended with rich uji matcha. 

Embark on An Aquatic Adventure to The Little Mermaid OH MY CAFE in Tokyo

It has been 30 years since Disney's The Little Mermaid came to theatres. To celebrate, The Little Mermaid cafe has dropped its anchor in Tokyo, Osaka, Nagoya and Hokkaido and will be around for a limited time only.  Curious travellers are sure to fall in love with this world filled with Disney magic.

As a big Disney fan, curious model Kanako just could not miss the opportunity to visit, so we headed over to Tokyu Plaza, Omotesando (Tokyo) to create a tongue-tantalizing report just for you. 

The entrance was a treasure trove of exciting 30th anniversary celebratory designs.

Venturing deeper, we came across illustrations of the exciting underwater world. 

Seeing all the images of the characters, memories of the film will come floating into your mind. Just how many wonders can one cafe hold?

There are five delicious meals and five delicious drinks on the menu. Everything was so cute that it was difficult to decide what to order. Time to dive in!

Ariel Vegetable Pasta with Genovese Sauce: ¥1990

This dish particularly caught Kanako's eye. A graceful print made of powdered spices and sauce depicts Ariel gliding through the sea. It went perfectly with the salad. Feel free to take the beautiful paper mat home with you as a souvenir. 

Cream Beach Risotto: ¥1,990

This creamy risotto depicts a beautiful beach. Look closely and you will spot Ariel's most prized treasure: a dinglehopper.  Feel free to take the dinglehopper home with you and add it to your collection of treasure. A layer of shrimp sauce lies hidden between the rice and mountain of salad. Can you spot Sebastian keeping a careful eye on Ariel? 

Seven Princesses of Atlantica Colourful Tartine Plate: ¥2,290

 This plate of tasty tartines depicts the seven sisters and will send you on an exciting flavour journey. The fruity tartine will fill your mouth with a fresh fruity burst of blueberries and strawberries. Next on the plate is a luxurious cream cheese tartine, followed by a chunky vegetable tartine and finally, a filling boiled egg and potato salad tartine. The tartines are surrounded by colourful sauces such as blueberry sauce, pumpkin sauce and carrot sauce. 

 Sebastian's Strawberry Smoothie: ¥890 (with themed drink coaster: ¥1,790)

This yoghurt smoothie is dedicated to King Triton's royal court composer Sebastian. Mix in the strawberry sauce before tucking in to enhance the flavour. You can also take the decoration on the glass back home with you. 

Upon noticing the coaster that came with her drink, Kanako's eyes were sparkling with desire. The drink coaster is a sure way to add some magic to all your drinks at home. Unfortunately, they are in limited supply, so make sure to get one before they are all sold out.

Next, the curious Kanako explored the merchandise corner. The illustrations on the merchandise have been specifically designed for this special cafe.

Canvas Art A/B  (two designs): ¥3,500

Now you can decorate your room with your own collection of whose-its, whats-its, and thingamabobs.

Letter Writing Set with Case (1 design): ¥800

BIC Ballpoint Pen (2 designs): ¥500 each (Flounder/Seahorse)

The pink-themed gadgets and gizmos are very cute too.

Spend over ¥1000 (before tax) in the merchandise corner and you will receive a special Little Mermaid 30th anniversary shopping bag. There are a limited number of these and they are available on a first-come-first-serve basis, so we recommend you go to the cafe as soon as possible if you want one.

This cafe is a whole world waiting to be discovered. Reservations cost ¥500 per person (before tax). Just ordering from the menu will grant you the special gift of an A5 clear file and you can even pick your favourite from 30 designs. Make sure to reserve your spot in advance and get ready to plunge straight into the fun!

©️Disney

Information

The Little Mermaid OH MY CAFE

Tokyo: OH MY CAFE TOKYO Tokyu Plaza Omotesando Harajuku (September 21 – November 9

Osaka: kawara CAFE & DINING Shinsaibashi (September 21 – November 10)

Nagoya: kawara CAFE & KITCHEN Nagoya PARCO (September 27 – November 10)

Hokkaido: Cafe Interlude (September 22, 2019 – October 14)

The Little Mermaid OH MY CAFE Official Website: https://mermaid.ohmycafe.jp/

KAWAII MONSTER CAFE Halloween 2019: Vampires, Werewolves, Frankenstein's Monster & More On the Menu

Harajuku hot spot the KAWAII MONSTER CAFE will hold a Halloween event entitled "KAWAII HARAJUKU Halloween PARTY 2019" for the entire month of October.

The Halloween season is almost upon us in Japan, where the spooky season's festivities often begin a little earlier in October as cafes, restaurants and shops start serving up their own unique Halloween-themed menus.

This year at the KAWAII MONSTER CAFE, the Monster Girls are inviting you to their kaleidoscopic Halloween party. From vampires to werewolves, Frankenstein's monster and beyond, prepare to encounter a Halloween like no other with a line-up of colourful dishes.

Colourful Pop Burger: Frankenstein's Monster – ¥1,580 (Before Tax)

The cafe's mascot character Mr. Choppy has been turned into Frankenstein's monster! This fat and juicy burger is filled with salsa sauce and melted cheese. Even the bun is cute and colourful too!

Choppy Baron's Dark Curry – ¥1,400 (Before Tax)

This time, Mr. Choppy has turned into a vampire for this pitch-black curry, laced with other Halloween colours too like purple and orange. This vivid plate isn't just tasty, its appearance has life to it too.

Nameless Cemetery Cheese Glutton – ¥3,200 (Before Tax) *Recommended for 3+ people

This surreal dish is a giant breaded coffin filled with gratin, rainbow-coloured cheese, and white sauce. Surrounding it are bats, eyeballs, and gravestones.

Monster Bongo Bongo Tiramisu – ¥1,080 (Before Tax)

An assortment of ice creams like matcha and houjicha all coated in Halloween-coloured chocolate. Hidden underneath the ghoulish pile is colourful cereal.

Midnight Pumpkin Chiffon Cake – ¥1,580 (Before Tax)

A fluffy chiffon cake topped with black sesame ice cream and a pumpkin lathered in pumpkin-flavoured fresh cream. The trickling bloody chocolate completes that Halloween look.

Bark At The Moon – ¥980 (Before Tax)

This adorable wolf dessert appeared during a full moon. It includes a crunchy doughnut on top of which is sat a sweet black sesame mousse werewolf.

Non-Alcoholic Basil Seed Jelly Cocktail – ¥900 (Before Tax) / Shake Hip Shake Chocolate – ¥950 (Before Tax)

There are two drinks to pick from this Halloween: a dark chocolate shake with a pumpkin floating on top and a cocktail filled with basil seed and jelly for an enjoyable texture. The cocktail can be served non-alcoholic or alcoholic.

There's plenty to look forward to at the KAWAII MONSTER CAFE this Halloween, so if you're in Harajuku this October, don't miss out!

*The food menu is limited to lunch time hours
*The drinks menu is available at all times

Information

KAWAII HARAJUKU Halloween PARTY 2019

Running: October 1, 2019 – October 31, 2019

Address: YM Square Bldg. 4F, 4-31-10 Jingumae, Shibuya, Tokyo
Access: 5-minutes on foot Harajuku Station via JR / 1-minutes on foot from Meiji-Jigumae Station via Chiyoda Line and Fukutoshin Line
TEL/FAX: 03-5413-6142/03-5413-6143

Business Hours
Weekdays & Saturday:
[Lunch] 11:30-16:30 (last entry 15:30 / last orders 16:00 – 90 min stay max)
[Dinner] 18:00-22:30 (last orders 22:00)

Sundays & Holidays:
11:00-20:00 (last orders 19:30)

*During busy times, a max stay time of 2 hours may be implemented.

Official Website: http://kawaiimonster.jp

Pretty, Palatable and Pleasant: A Purin Expert's Top 6 Purin Picks in Kyoto

Here at MOSHI MOSHI NIPPON, we have never failed to provide you with the essentials: updates on the best bubble teas around Kyoto. However, today we have a special sweet treat for you. After consulting expert Instagrammer kyoto cafe life tiara, we have compiled a list of Kyoto's top purin that will fill you with satisfaction and as well as nostalgia. Purin is a type of Japanese custard pudding loved by the Japanese for generations. When it comes to searching for the best desserts in the Kansai region, kyoto cafe life tiara leaves no stone unturned . 

Cafe Yamamoto, Higashiyama

Pudding (Set): ¥750

The bitter and fragrant caramel sauce of this purin is to die for. This purin has a rich eggy flavour and is stiffer than a traditional purin. Enjoy your purin served in a silver plate which will fill you with the nostalgia of the retro Showa Era.

▼Cafe Yamamoto (やまもと喫茶)

Address:307―2 Ishibashicho, Kyoto

Opening Hours: 7:00-17:00 (L.O.16:30)

Closed: Tuesdays

Kissa Zou, Imadegawa

The purin here is rich in flavour and garnished with a scrumptious biscuit. It is too cute to eat.

▼Kissa Zou (喫茶ゾウ)

Address: 440-3 Santeicho, Kamigyo Ward, Kyoto

Opening Hours: 9:00-18:00 (Last Orders: 17:00)

No regular holidays

BAR Tantei, Mototanaka

This fancy pudding is topped with seasonal fruit, ice cream or even cake. The retro atmosphere of the bar is the perfect place to enjoy a fancy moment to yourself.

▼BAR Tantei (喫茶探偵)

Address:

26 Tanaka Satonouchicho, Sakyo Ward, Kyoto

Opening Hours: 12:00-17:00,  19:00-02:00

Closed: Sundays, additional irregular holidays.

Takagi Coffee Takashiji Honten, Shijo Street

Homemade Purin Set: ¥ 800

Takagi Coffee is known for the unique shape of their purin, which looks very similar to a slice of cake. This purin is slightly stiffer than your usual purin and has a lovely accent of rum which adults love. This is best enjoyed with a cup of coffee.

▼Takagi Coffee Takashiji Honten, Shijo Street (高木珈琲店 高辻本店)

Address: 175 Honeyacho, Shimogyo Ward, Kyoto

Opening Hours: 7:00-19:00 (Closes at 18:00 on Sundays)

Closed: January 1-3

Salon de thé François, Gion Shijo

This purin is bigger than you expect it to be. Although the flavour is simple, it will send you on a trip to old traditional Kyoto. This purin is stiffer than usual and sweet with a gentle touch of bitter caramel sauce. This is topped with ice cream and garnished with tangy yet sweet strawberries. This purin is on a slightly more luxurious level which makes it perfect for adults.

▼Salon de thé François (フランソワ喫茶室)

Address: 184 Nishikiyamachi-dori-Shijo-kudaru; Shimogyo-ku, Kyoto.

Opening Hours: 11:00-22:30(L.O 22:0)

No regular holidays

NOTTA CAFE, Saiin

This deceiving purin may appear to look like a cake and avoid jiggling like a true purin would, however, once you take a bite, the rich custard flavour will flood your mouth. The flavour is perfect for those of you who cannot handle very sweet flavours and are looking for something more refined. To fully enjoy your experience, order this purin with the oiri sweets cream soda.

▼NOTTA CAFE (ノッタカフェ)

Address: 37 Saiinkitayakakecho, Ukyo Ward, Kyoto
Opening Hours:

Tuesdays-Sundays: 11:30-20:00

Wednesdays: 11:30-21:00
Closed: Mondays

So, how about it? For those of you who are in desperate need of a sweet fix in the Kansai region, Kyoto café life tiara's Instagram will swoop in to rescue you.

Research for article contents and photos provided by: @happy_pinkrose_tiara

This Week's Lunch: Peach & Yoghurt at dotcom space Tokyo in Harajuku

One thing I do at least once a week without fail is treat myself out to some delicious food or dessert. It's very important time well spent in order to live a happy life.

Today, I went and got my lunch early ahead of my morning work. I visited dotcom space Tokyo, a café in Harajuku where you can indulge in a laid-back experience.

©️photo Takumi Ota

The café is just a 4-minute walk from the Takeshita Street exit of Harajuku Station. Its atmosphere is so peaceful and related that you wouldn't believe it's right next to noisy and busy Takeshita Street. It's a spacious place with simple and stylish furniture and furnishings. I fancied something sweet this time, so I went and ordered the Peach & Yoghurt bread.

©️photo Takumi Ota

©️photo Takumi Ota

The interior decorating scheme is based on wood; you can feel how particular they were about the furniture. It's easy to wind down at this café due to its spacious interior. It's common to see workers scattered throughout too. It's a nice place to leave your desk for a little bit for lunch for a change of pace.

Peach & Yoghurt ¥680 / Iced Café Latte ¥550

The bread is piled with a generous serving of yoghurt cream and shiny peach which the light shines on.

I feel happy just looking at this delicious treat. Just spellbinding!

I sliced my first piece and popped it into my mouth. The bread is deliciously chewy, and the refreshing yogurt cream and sweet peach filled my mouth. The bread itself is a thick-cut slice and made by Pelican, a bakery in Asakusa. It has a chewy and moist texture you can't find anywhere else.

The yogurt cream isn't overly sweet, instead having a more refreshing flavour to it. When eaten together with the sweet ripened peach, the gorgeous mix blends together around your taste buds and melts in your mouth. Depending on the season, you can pick fruits other than peach too. They always have seasonal choices. I'm looking forward to their autumn and winter line-up.

The iced latte has a slight acidity to it, my favourite kind of flavour. It went really well with the Peach & Yogurt bread. The café is also particular about its coffee bean selection; one of its baristas is noted to be a past "Japan champion" when it comes to coffee. I've got to try the hot coffee the next time I visit.

A set meal, burger or the likes would have been good too, but I had my eyes set on a sweet dessert lunch. Getting a moment to chill out and enjoy something sweet made me happy today. I recommend enjoying some autumn fruit-topped bread too as the seasons change.

Today's Presents

Apple Juice ¥450

I's important to share the happiness between family and colleagues on when you get the chance to enjoy something tasty. I bought them some apple juice, which is poured into a cup with a smiling face on the side. It's made from 100% apples from Nagano. The straw is made from environmentally-friendly sugarcane.

Writer:Sayuri Mizuno(MOSHI MOSHI NIPPON)

Food Review: Shibuya's Stylish Sandwich Shop BUY ME STAND

Hello, readers of MMN! I'm Banako of the MOSHI MOSHI FRIENDS program.

Today, I'm here to show you a unique and stylish sandwich shop I visited in Shibuya called BUY ME STAND. Shibuya is home to countless restaurants and cafes, but if it's sandwiches you're looking for, this place is the one people are going to recommend. That's how famous it is!

You can reach it in just a brisk 5-minute stroll from the New South Exit of Shibuya Station's JR Line building. You'll know it by the big windows and green and white stripes.

The store is managed by apparel brand SON OF THE CHEESE. The entire interior is coloured in mint green, and it has a vintage American vibe to it. Both the outside and inside are nothing short of stylish-looking. It has a second floor too which has table seats.

I ordered the shop's most popular menu item: "Apple Cheeks." The sandwiches are cooked to order in an open kitchen in full view of the customers.

BUY ME STAND typically serves hot sandwiches. Most of them are filled with cheese which is grilled until melted and oozing.

This is the Apple Cheeks, which costs ¥1,200. Take a look inside, what do you see?

That's right. Just as the name of the sandwich suggests, is stuffed with apple slices. As well as apple, it also contains pork belly, onions, and Camembert cheese.

Apples and sandwiches are seemingly an unlikely combination, but by my first bite into the crunchy toast I was already hooked. The melted cheese coils itself delicious around the pork belly and onions while the apple adds a favourable sweetness to the combination of flavours. It was like happiness in my mouth.

It's quite a hearty sandwich, but it comes with a crunchy coleslaw salad which is a great palate cleanser and changes up the flavour party on your tongue, so you can get through it all no problem

Since there's a lot of ingredients packed inside their sandwiches, they are also served with a burger bag like when you eat a hamburger, so you can wrap it up to ensure nothing falls out.

Sandwiches are generally seen as a quick and light meal, but BUY ME STAND has redefined their image by making their sandwiches fat and filling.

BUY ME STAND is open from 8am, and breakfast is sold until 11am where they serve a range of food options in addition to sandwiches. I wanted to try everything.

The menus differ slightly for breakfast, lunch and dinner.

BUY ME STAND is in fact a chain sandwich shop and has branches not only in Shibuya, but Yokohama, Fukuoka, and even Okinawa too, and all of them are just as fancy as one another.

Pay a visit to BUY ME STAND yourself and find your sandwich of choice!