New Pokémon Anime OP Theme be Performed by Mafumafu and Soraru
The all-new Pokémon anime series is set to begin airing on TX Network on November 17. It has been revealed that Mafumafu, a talented creator and music producer active online, is producing the series' new opening theme in addition to writing the lyrics, composing the song, and arranging the music.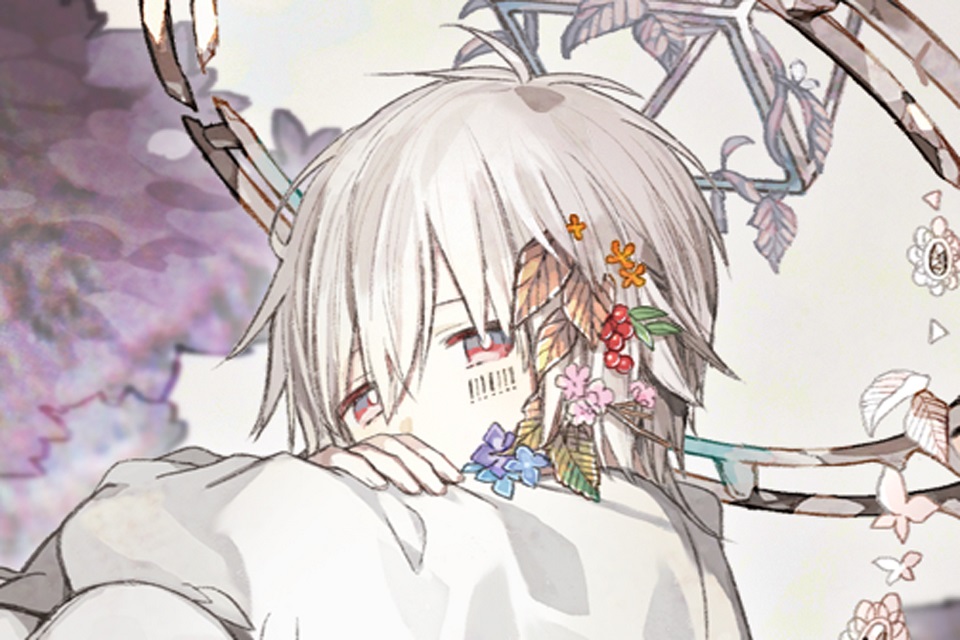 Mafumafu is known for getting a diverse range of artists on board to sing the vocals, and this time they have paired up with Soraru to form the collaborative duo "After the Rain."
The two artists have a big online presence, with Mafumafu having over 850 million views on YouTube and 1.6 million followers on Twitter, and Soraru having over 180 million views and 1.4 million followers. They were chosen to perform the opening theme to create that sense of partnership, like Ash and Gou, Ash and Pikachu, or Gou and Scorbunny.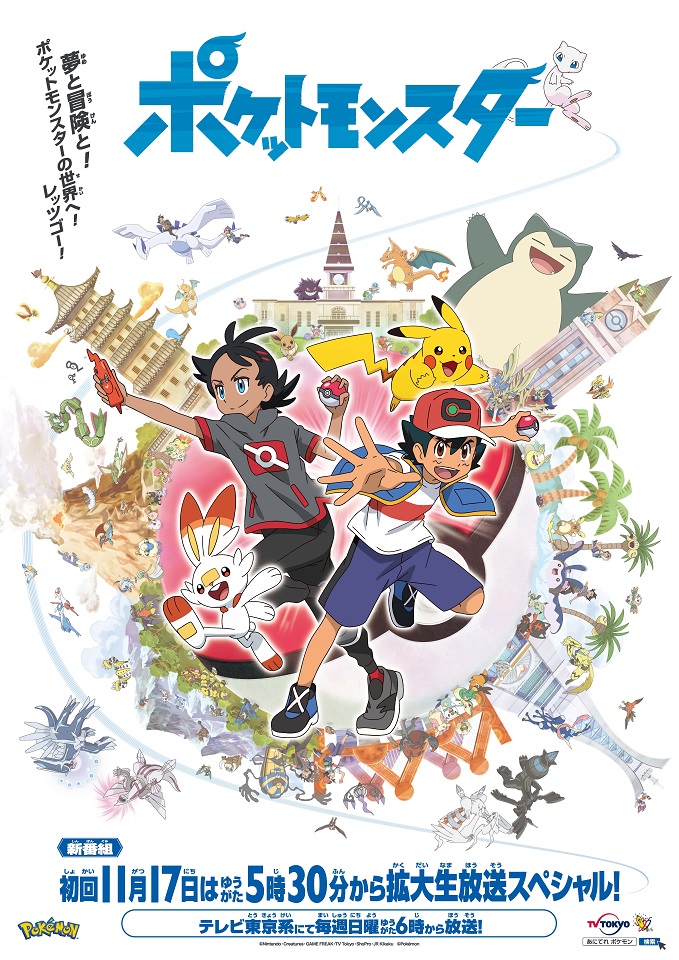 The song title and release details will be announced right before the anime airs. We look forward to hearing how it ties in to and plays up to the Pokémon discography.
RELATED ENTRIES
Pikachu Caddy Bag Released in Pokémon Golf Merchandise Series

Japanese company MIND have created a Pokémon lightweight caddy bag that was released on the Enjoy Caddy Bag store in Japan on Monday.

Lightweight Pikachu caddy bag, I choose you!

Pokémon Lightweight Caddy Bag – ¥39,800 (Before Tax)

The bag's design features a range of different Pikachu prints and embroideries that will delight both Pokémon Trainers and golf players alike. Never has a golfer been able to look this cute.



Equipped with the functionalities of a great caddy bag

The bag is light, clocking in at around 2.9kg. It also has various pockets and pouches for food and other uses, making it not just a cute gimmick item but the real deal.

Driver Head Cover ¥6,300 / Iron Cover ¥4,200 / Putter Cover ¥4,000 / Golf Multi Pouch ¥1,800 / Travel Cover ¥9,000 (all prices are pre-tax)

A variety of other Pokémon golf-related merchandise will also be released in the series.

Information

Pokémon Caddy Bag

Pre-Orders: Opened March 23, 2020

Delivery: From Late April 2020
*Delivery dates subject to change pending the condition of the coronavirus

Limited Edition Bonus Item: Pokémon Travel Cover

Sandshrew & Alola Sandshrew Pokémon Manholes to Arrive in Japan's Tottori Prefecture

The Pokémon Company is set to start placing Sandshrew and Alola Sandshrew manholes in Tottori Prefecture as part of Japan's ongoing Poké Lid project to place Pokémon manholes around the country.

The first series of Poké Lids were place in the city of Ibusuki in Kagoshima Prefecture back in December 2018. They were Eevee lids, and saw designs for all of the Pokémon's evolutions. All of the Poké Lids feature completely original Pokémon designs making each individual one the only one in the world. To date, 87 have been placed across 7 prefectures in Japan, and more are set to roll out throughout 2020.

Sandshrew and Alola Sandshrew were chosen as official ambassadors of Tottori in December 2018 to help promote the wonders of the prefecture. Both of them event tourist sites around Tottori as well as perform at events. Sandshrew is of course a Pokémon that likes the sand, which is perfect as Tottori is home to the largest sand dune in Japan.

Poké Lids will be placed at 14 locations across Tottori, with designs featuring Sandshrew enjoying those places together with other Pokémon. Not only are all Poké Lid designs original, they are also scheduled to stay where they are for the foreseeable futureーtens of years.

The Pokémon Company also plans to make each one of them PokéStops for Pokémon GO in the future.

©2020 Pokémon. ©1995-2020 Nintendo/Creatures Inc. /GAME FREAK inc.
Pokémon, ポケットモンスター and ポケモン are registered trademarks of Nintendo, Creatures Inc., and GAME FREAK inc..

Tokyo & Osaka's Pokémon Cafes Reveal 3rd Line-Up Of Sword and Shield Themed Food

The Tokyo (Nihonbashi) and Osaka (Shinsaibashi) branches of the Pokémon Cafe are releasing their third line-up of menu items in collaboration with Pokémon Sword and Shield which will be served between March 20 and May 29 this year. The second line-up is still available and will be served until March 19.

Pokémon Sword and Pokémon Shield are the latest games in the Pokémon video game franchise and were released for the Nintendo Switch on November 15, 2019. The new menu line-up sees appearances from familiar faces including Pikachu, Eevee, Yamper, Zigzagoon (Galar form), and Eiscue.

*Dish names are translated from Japanese

Gigantamax Pikachu's Naughty Octopous Rice Plate – ¥2,178 (Tax Included)


This hearty portion of octopus rice is made in the image of Pikachu in his Gigantamax form.

Gigantamax Eevee's Smiley Hamburger Stew Plate – ¥2,178 (Tax Included)


A hearty stew made in the image of Eevee in its Gigantamax form.

Yamper's Happy Sandwich Picnic Plate – ¥1,848 (Tax Included)

This picnic-on-a-plate meal features the adorable Yamper, who is served with a tasty salad.

Galar Zigzagoon's Crunchy Cookie Tiramisu – ¥1,738 (Tax Included)

This crunchy cookie tiramisu features a cute recreation of Zigzagoon in its Galar form.

Ice Face Eiscue's Shivering Panna Cotta – ¥1,628 (Tax Included)

As you fork through this cute Eiscue panna cotta, you'll discover a special and delicious treat inside.

Jump into the video game world of Pokémon Sword and Shield at the hugely popular Pokémon Cafes in Tokyo and Osaka.

© 2020 Pokémon.©1995-2020 Nintendo/Creatures Inc./GAME FREAK inc.
Pokémon, ポケットモンスター and ポケモン are registered trademarks of Nintendo, Creatures Inc., and GAME FREAK inc..


Information

Pokémon Sword and Shield – 3rd Menu Line-Up

Running: March 20, 2020 – May 29, 2020

Pokémon Cafe (Nihombashi, Tokyo)
Address: Nihombashi Takashimaya SC East Bldg. 5F, 2-1-2 Nihombashi, Chuo Ward, Tokyo
Business Hours: 10:30-22:00
No Fixed Holidays (Except when Nihombashi Takashimaya SC is closed)
Reservations: https://www.pokemoncenter-online.com/cafe/reservation.html

Pokémon Cafe (Shinsaibashi, Osaka)
Address: Daimaru Shinsaibashi Honkan 9F, 1-7-1 Shinsaibashisuji, Chuo Ward, Osaka, Osaka Prefecture
Business Hours: 10:00-21:30
No Fixed Holidays (Except when Daimaru Shinsaibashi is closed)
Reservations: https://www.pokemoncenter-online.com/cafe/reservation.html

*Reservations available online only. Telephone reservations not available.

Tokyo's Pokémon Cafe Reveals Cherry Blossom Aloha Pikachu Cake & Latte

The Pokémon Cafe in Nihonbashi Tokyo is bringing two new "Sakura Aloha Pikachu" items to its menu this spring for a limited time. They will be served between March 14 and April 19.


The Pokémon Cafe previously served up a cherry blossom Aloha Pikachu-inspired dessert and latte last year too to celebrate one year since the cafe opened. This year, they've changed their designs.

Sakura Aloha Pikachu Fruit Sandwich Cake – ¥1,738 (Tax Included)

Sakura Aloha Pikachu Latte 2020 – ¥770 (Tax Included)

The fruit sandwich is filled with flurry strawberry cream and fruits, while the latte features cute latte art of Aloha Pikachu who has a fluffy cherry blossom afro.

Don't miss these seasonal picks at Tokyo's Pokémon Cafe this year.

© 2020 Pokémon.©1995-2020 Nintendo/Creatures Inc./GAME FREAK inc.
Pokémon, ポケットモンスター, and ポケモン are trademarks of Nintendo, Creatures Inc., and GAME FREAK inc.

Information

Pokémon Cafe (Nihonbashi, Tokyo)

Address: Nihonbashi Takashimaya SC East Bldg. 5F, Nihonbashi, Chuo Ward, Tokyo
Opening Hours: 10:30-22:00
Closed: When Nihonbashi Takashimaya SC East Bldg. is closed

Reservations: https://www.pokemoncenter-online.com/cafe/reservation.html

*Reservations can be made online only

Pokémon Shirts Adds 100 New Designs & Introduces Kid's Shirts

To celebrate one year since launching, Pokémon Shirts has announced its plans to add 100 new designs based on the Pokémon that appear in Pokémon Gold and Pokémon Silver. It is also introducing shirts to children, which can be enjoyed as gifts or for dressing up together with parents.

100 New Shirt Designs: Pokémon Gold and Silver

100 new original prints of Pokémon from the Gold and Silver games are being added to the stock, which customers have full customisation over including the collar, under collar, sleeve lining, main body, and pocket. These made-to-order shirts can also be combined with the 151 Pokémon from Pokémon Red and Pokémon Blue for even more customisation.

Custom Example (Smoochum)

Custom Example (Totodile & Dratini)

Custom Example (Skiploom & Jumpluff)

Online Pre-sales

Pokémon Shirts is also holding online pre-sales for 20 of the 100 new shirts being introduced. This pre-sale period is running from February 29 to March 2, where it will end at 11:00 (JST) on the final day. Those who purchase one of the shirts during this pre-sale period will receive a buttonhole handkerchief and a code for free shipping on their next order.

Kid's Shirts Arrive

To further spread the love of their customisable shirts, Pokémon Shirts is introducing kid's sizes.

Kid's shirts arrive in a Pichu box

Kid-size shirts also feature a Pichu tag

The same online pre-sale campaign is running for children's sizes too.

Adults who grew up playing Pokémon, and kids who are now growing up playing the games can coordinate their own Pokémon outfits together!

©2020 Pokémon. ©1995-2020 Nintendo / Creatures Inc. / GAME FREAK inc.

Pokémon, ポケットモンスター, and ポケモン are registered trademarks of Creatures Inc. and GAME FREAK inc.

Information

Pokémon Shirts

Online Pre-sales: February 29, 2020 at 8:00 A.M. (JST) to March 2, 2020 at 11:00 A.M. (JST)

Adults: From ¥10,000 (Before Tax) (Does not include shipping charge / +¥700 for every new customised part)

Children: From ¥8,000 (Before Tax) (Does not include shipping charge / +500 for every new customised part)

Official Website: https://pokemon.originalstitch.com/en/

adidas Teams Up With Pokémon to Release First Generation Pixel Graphic Collection

adidas Japan and Pokémon have collaborated to create a new apparel collection featuring the Pokémon games' first generation graphics. The items dropped today in Japan at adidas store branches and its online shop, Sports Authority, G-FOOT, and Pokémon Centre.

PKM PXL Unisex T-Shirt – ¥3,490 / Released: January 22, 2020

PKM PXL Unisex T-Shirt – ¥3,490 / Released: January 22, 2020

The collection includes adidas tracksuits, t-shirts, pants, short pants, and three types of footwearーwhich kids and adults alike can get behind.

ADIHOOPS MID 2.0 PKM Kids – ¥5,490 / Released: January 22, 2020

ADVANCOURT PKM Kids – ¥4,990 / Released: January 22, 2020

PKM Kids Tracksuits – ¥6,990 / Rolling out March 2020

For the kids sneakers, the adidas Advantage and Hoops Mid 2.0 uppers feature Pokémon pixel graphics, redefining the adidas shoes to give them a retro feel.

ADVANCOURT PKM Unisex – ¥7,990 / Released: January 22, 2020

PKM TRAINER Unisex T-Shirt – ¥2,990 / Released: January 22, 2020

For the adults, they can enjoy the adidas Phosphere running shoes, which feature a distinct pixel design.

You Pokémon Trainers out there that pick up an item from this collection in Japan will receive one of five possible A5-size stickers. They are limited in stock, so catch 'em all before they run out!

©2020 Pokémon. ©1995-2020 Nintendo/Creatures Inc. /GAME FREAK inc.

Check Out The ASOKO de POKÉMON Series – Original Pokémon Pouches, Bags and More

ASOKO is a general merchandise store which sells fun items based on the concept of enjoying a good surprise. ASOKO has teamed up with Pokémon and is set to release the ASOKO de POKÉMON merchandise series on January 18, 2020.

Items designed by Kazuhiko Ifuku 
○ Deep Pouch: ¥440 ○ Shallow Pouch: ¥330 ○Lunch Bag: ¥440 ○2WAY Tote Bag: ¥550 ○Canvas Pouch: ¥330 ○ 2P Kinchaku Drawstring Bag: ¥330 (and much more)*

Items designed by buggy

○Tote Bag: ¥660 ○Lunch Bag: ¥440 ○Pouch: ¥330 ○Pencil Case: ¥275 ○Tissues Case: ¥330 ○Shopping Bag (Two Designs): ¥220 Each ○ Folding Eco Bag: ¥330 (and much more)*

The series includes 84 different items from fashion accessories such as bags and pouches to kitchen utensils and even stationery. Now you can enjoy your favourite Pokémon friends on original-design ASOKO items. 

As well as being sold at ASOKO stores, there will be additional pop-up shops opening in Sapporo, Nagoya, Osaka and Kōchi which will also sell the series. These items are perfect for kids and adults alike – you'll soon be wanting to get them all!

*Prices After Tax

Information

ASOKO de POKÉMON

Release Date: January 18, 2020

Available at the following stores:

・ASOKO Harajuku: 6 Chome-27-8 Jingumae, Shibuya City

・ASOKO Kobe Harborland umie: Kobe Harborland umie Mosaic Floor 2, 1-6-1 Higashikawasakicho, Chuo Ward, Kobe

・ASOKO LaLaPort EXPOCITY: LaLaPort EXPOCITY Floor 1, Senribampaku Koen, Suita-shi, Osaka

・ASOKO KAWARAMACHI OPA: Floor 1 KAWARAMACHI OPA, Agaru Shijo, Kawaramachi-dori, Nakagyo Ward, Kyoto

・ASOKO + 3COINS Ikspiari Maihama: Ikspiari Floor 3, 1-4 Maihama, Urayasu, Chiba 

Pop-Up Shops

・Sapporo (January 18 – 26)

Sapporo Esta Floor 7, 2 Chome-1 Kita 5 Jonishi, Chuo Ward, Sapporo

・Nagoya (January 18 – 26)

Dai Nagoya Building Floor B1f ISETAN HAUS, 3 Chome-28-12 Meieki, Nakamura Ward, Nagoya

・Osaka (January 22 – February 4)

LUCUA Osaka Floor 2, isetan Urban Market, 3-1-3 Umeda, Kita Ward, Osaka

・Kōchi (January 25 – February 11)

Tsutaya Books Kōchi Floor 1, 6-10 Minamigoza, Kōchi 

ASOKO Japan Official Website: http://www.asoko-jpn.com/

6 Popular Character Collaboration Cafés to Open in January 2020

Every month, Japan sees numerous collaboration cafés opening all over the country featuring the world's most favourite characters, artists and much more. We've summed up the ones to look out for in January 2020.

Cafe de Perochi with Seven Days War, Shinjuku

To celebrate the anime film Seven Days War which premiered on December 13, a themed café opened at EJ Anime Theater in Shinjuku, Tokyo. The café opened in collaboration with popular creator Pantovisco who has over 680,000 followers across his social media.

 The cute menu line-up features Seven Days War-inspired food and desserts with Perochi and his friends joining in with the fun. There's also a drinks menu with a line-up of colourful beverages and lattes which you can get various latte art drawings on.

Cafe de Perochi with Seven Days War

Running: December 13, 2019 – January 12, 2020

Location: EJ Anime Theater Shinjuku Floor 5F (Shinjuku Bunka Bldg., 3-13-3 Shinjuku, Shinjuku Ward, Tokyo)

Official Website: http://7dayswar.jp/

More Information: https://www.moshimoshi-nippon.jp/280643

BT21 Café, Shibuya, Tokyo and Abeno, Osaka

The BT21 collaboration café is currently running for the fifth time. The café opened in Shibuya, Tokyo and Abeno, Osaka on November 21, 2019 and will close on January 13, 2020. This there are more BT21 family members and friends featuring in the foods and drinks as part of the BT21 UNIVERSE series' first-ever menu. There is lots of menu and café-limited merchandise to get your hands on too. 

Korean Burger: ¥1,490

Double Yangnyeom Chicken Rice: ¥1,490


BT21  Café, Shibuya, Tokyo Abeno, Osaka

Location: Shibuya BOX CAFE&SPACE (Shibuya BOX109)

Running: November 21, 2019 to January 13, 2020
*Closed January 1

BT21  Café, Abeno, Osaka

Location: Abeno, Abeno contact

Running: November 21, 2019 – January 13, 2020
Official Website: https://www.bt21.com/relations

Devil May Cry 5 x Capcom Cafe Ikebukuro

The Capcom Cafe is collaborating with the action-adventure hack and slash video game Devil May Cry 5 once again at the Ikebukuro, Tokyo branch from December 5, 2019 to January 15, 2020.

Devil Breaker "Overture" Potato – ¥880 (Before Tax)


Demon World Mont Blanc – ¥980 (Before Tax)


The cafe will feature various menu items and merchandise that was sold at the Laketown branch of Capcom Cafe, as well as new meals, drinks and even more merchandise.

 Devil May Cry 5 x Capcom Cafe Ikebukuro

Running: December 5, 2019 – January 15, 2020

Address: Capcom Cafe Ikebukuro, 1-30-3 Higashi-Ikebukuro, Toshima Ward, Tokyo

Opening Hours: 10:00-22:00 (Last Orders: 21:00)

Official Website: http://www.capcom.co.jp/amusement/capcomcafe/ikebukuro/

More Information: https://www.moshimoshi-nippon.jp/276074

Pokémon Sword and Shield: Nihombashi, Tokyo and Shinsaibashi, Osaka

The Tokyo (Nihonbashi) and Osaka (Shinsaibashi) branches of the Pokémon Cafe are releasing their second batch of menu items in collaboration with Pokémon Sword and Shield which will be served between January 18 and March 19 next year.

Weezing's Chemical Change Gas Pancakes – ¥1,628


Morpeko's Hungry W Sauce Omurice – ¥1,628


Pokémon Sword and Shield was released on Nintendo Switch on November 15 so if you're a Pokémon fan in Japan, this is the perfect way to celebrate.

 Pokémon Sword and Shield

 Pokémon Cafe (Nihombashi, Tokyo)

Address: Nihombashi Takashimaya SC East Bldg. 5F, 2-1-2 Nihombashi, Chuo Ward, Tokyo

Business Hours: 10:00-22:00

No Fixed Holidays (Except when Nihombashi Takashimaya SC is closed)

Reservations: https://www.pokemoncenter-online.com/cafe/reservation.html

Pokémon Cafe (Shinsaibashi, Osaka)

Address: Daimaru Shinsaibashi Honkan 9F, 1-7-1 Shinsaibashisuji, Chuo Ward, Osaka, Osaka Prefecture

Business Hours: 10:00-21:30

No Fixed Holidays (Except when Daimaru Shinsaibashi is closed)

Reservations: https://www.pokemoncenter-online.com/cafe/reservation.html

More Information: https://www.moshimoshi-nippon.jp/283263

Korilakkuma Cafe: another me in the mirror, Harajuku

"Korilakkuma Cafe: another me in the mirror" opened in Japan's hub of kawaii culture Harajuku on December 21 and will run until March 22 next year. The cafe is the perfect spot to relax with Korilakkuma and be entertained by projection mapping.

Table Projection Mapping Seats: ¥2,500 per person (Before Tax)


Twin Korilakkuma Strawberry Milk – ¥990


The cafe incorporates "interactive tabletop projection mapping" technology developed by Sony, which allows customers to enjoy their meals while playing together with the characters as they walk around their plates and tables.

Korilakkuma Cafe: another me in the mirror

Running: December 21, 2019 – March 22, 2020 (Not running December 30, 2019 to January 3, 2020)

Location: HARAJUKU AR BOX -table projection mapping cafe- (4-28-28 Jingumae, Shibuya, Tokyo)

Official Website: https://korilakkumacafe.jp/

More Information: https://www.moshimoshi-nippon.jp/284456

MARUKO&COJICOJI CAFE, Ginza

 The MARUKO & COJICOJI CAFE is set to open in Marronnier Gate Ginza, Tokyo on January 31, 2020 where it will run until July 31. It is a collaboration between the manga series Chibi Maruko-chan and Coji-Coji, both by Momoko Sakura. The cafe is opening to promote the release of the Chibi-Maruko-chan and Coji-Coji dream collaboration picture book. Customers can look forward to joining the two characters on their adventures as they are vividly recreated on their plates.

MARUKO & COJICOJI CAFE

Location: Sunday Brunch, Marronnier Gate Ginza 1 Floor 4F (2-2-14 Ginza, Chuo Ward, Tokyo)

Running: January 31, 2020 – July 31, 2020 (Subject to change)

Opening Hours: 11:00-21:00

Reservations: Opening on the official website from mid-January 2020

More Information: https://www.moshimoshi-nippon.jp/284763

How about kicking off New Year in Japan at a cute collaboration café?

Pokémon Shirts Expands Shipping to Europe, Canada, Australia and New Zealand

Original Inc. has announced that it is expanding its shipping efforts for its Pokémon Shirts collection, which is made officially in collaboration with The Pokémon Company. The shirts are now available in The UK, France, Italy, Spain, Germany, Canada, Australia and New Zealand, totalling the number of countries to 17.

Pokémon Shirts was launched back in February by American custom shirt brand Original Stitch, which offers over one billion design customisations, and the Pokémon franchise. In October, the shirt line received an overhaul. The line-up offers two options: either a shirt featuring one of the original 151 Pokémon, or a plain shirt which you can fully customise including the patterns, silhouette, material, button variation, size and more. Orders are made online and delivered to your home.

Have fun making your very own shirt featuring your favourite Pokémon.

Pokémon Sword and Shield Themed Food to be Served at the Pokémon Cafes in Tokyo and Osaka

The Tokyo (Nihonbashi) and Osaka (Shinsaibashi) branches of the Pokémon Cafe are releasing their second batch of menu items in collaboration with Pokémon Sword and Shield which will be served between January 18 and March 19 next year.

Pokémon Sword and Pokémon Shield are the latest games in the Pokémon video game franchise and were released for the Nintendo Switch on November 15, 2019. The two new menu items fans can hope to enjoy based on Weezing and Morpeko. Also, due to popular demand, the serving period for the first collaborative menu which featured Grookey, Scorbunny, and Sobble has been extended to March 19, 2020.

Weezing's Chemical Change Gas Pancakes – ¥1,628

Try pouring the accompanying blueberry sauce over Weezing's cotton candy gas clouds and you might just see an actual chemical change yourself!

Ingredients: Pancakes, Matcha Whipped Cream, White Chocolate Sauce, Blueberry Sauce

Morpeko's Hungry W Sauce Omurice – ¥1,628

Just like Morpeko can change between two forms via its Hunger Switch ability, this omurice too is served with two different flavoured sauces.

Ingredients: Omurice, Demi Glace Sauce, Tomato Cream Sauce

If you've yet to visit the Pokémon Cafe in Japan be sure to put it on your list of things-to-do, and expect to enjoy a whole range of Pokémon-themed treats!

*All listed prices include tax

©2019 Pokémon. ©1995-2019 Nintendo/Creatures Inc./GAME FREAK inc.

Pokémon, ポケットモンスター and ポケモン are registered trademarks of Nintendo, Creatures Inc., and GAME FREAK inc..

Information

Pokémon Cafe (Nihombashi, Tokyo)
Address: Nihombashi Takashimaya SC East Bldg. 5F, 2-1-2 Nihombashi, Chuo Ward, Tokyo
Business Hours: 10:30-22:00
No Fixed Holidays (Except when Nihombashi Takashimaya SC is closed)
Reservations: https://www.pokemoncenter-online.com/cafe/reservation.html

Pokémon Cafe (Shinsaibashi, Osaka)
Address: Daimaru Shinsaibashi Honkan 9F, 1-7-1 Shinsaibashisuji, Chuo Ward, Osaka, Osaka Prefecture
Business Hours: 10:00-21:30
No Fixed Holidays (Except when Daimaru Shinsaibashi is closed)
Reservations: https://www.pokemoncenter-online.com/cafe/reservation.html

*Reservations available online only. Telephone reservations not available.

New Pokémon Anime Series 'Pocket Monsters' Opening Theme '1・2・3' Released Digitally

After the Rain, a collaborative duo formed by Mafumafu and Soraru, released their new song One, Two, Three (written as 1・2・3 in Japan) digitally on December 15, 2019.

The song is being used as the first opening theme song to the new Pokémon anime series Pocket Monsters. It was written by Mafumafu who worked on the lyrics, composed song, and arranged the music.

The two artists have a big online presence, with Mafumafu having over 850 million views on YouTube and 1.6 million followers on Twitter, and Soraru having over 180 million views and 1.4 million followers. They were chosen to perform the opening theme to create that sense of partnership, like Ash and Gou, Ash and Pikachu, or Gou and Scorbunny.

The song was released on Mafumafu's official YouTube channel and has amassed over 5.5 million views in less than a month.

The song is garnering huge attention from both After the Rain fans and Pokémon fans alike. Details on the CD release have yet to be announced, but it is now streaming on Spotify and Apple Music and is available to download on iTunes. Links below.

© Nintendo・Creatures・GAME FREAK・TV Tokyo・ShoPro・JR Kikaku © Pokémon

Shibuya PARCOーWhere You Can Enjoy Everything: Anime, Games, Food, Fashion & More

Shibuya PARCO finally opened its doors on November 22. The shopping complex is already receiving overwhelming love and attention as Shibuya's newest tourist spot as it strives to offer itself as "a unique, next-generation facility" for the world.

Boasting a gargantuan 193 shops, spanning fashion, food, art and more, Shibuya PARCO is a place where you can enjoy just about anything. MOSHI MOSHI NIPPON has compiled a list of our own recommended places from there for you, the readers, if you ever visit Shibuya.

Mirai Sake/KUBOTA SAKE BAR (Floor B1F)

Sake is a big part of Japanese culture, and is enjoyed by people worldwide. Mirai Sake/KUBOTA SAKE BAR are serving the ultimate sake experience, where you can select the drinks that best suit  your palate. The bar will serve original drinks, rare sake from ¥500 a cup, as well as food pairings from ¥400.

There will also be 12 original cocktails judged by YUMMY SAKE. If you've found you're not too good with sake, then you're sure to find one you like when pulling up a stool here.

Mirai Sake Official Website: https://miraisake.com/

ONITSUKA (Floor 3F)

Japanese fashion brand Onitsuka Tiger has announced a new luxury line entitled THE ONITSUKA. They have created a hybrid design combining formal shoes with sneakers that goes with a variety of styles, from suits to casual.

The shoes are made from high quality leather from the brand Kobegyu Leather. The heal of the souls are equipped with αGEL Foam to offer comfort and shock resistance for dynamic movement. This line will also be available to purchase at a concept store opening in New York in March 2020.

Onitsuka Tiger Official Website:  www.onitsukatiger.com

AKIRA ART OF WALL (Floors 4F & B1F)

The new PARCO MUSEUM TOKYO and GALLERY X housed inside Shibuya PARCO both aim to promote art and culture to the people of Tokyo. Decorating them as the opening exhibition is the "AKIRA ART OF WALL Katsuhiro Otomo × Kosuke Kawamura AKIRA ART EXHIBITION." This art wall is in fact a relocation of the AKIRA art wall that had existed at the infrastructure building site in Shibuya for almost two years. Parts of it had been damaged over time, and so has resurfaced at the new museum.

You can also get your hands on a range of merchandise, from classic manga prints to posters, clothing made in collaboration with apparel brands, and more. This is a limited-time exhibition, so if you're in Tokyo this December, don't miss out.

©MASH・ROOM/KODANSHA ©Kosuke Kawamura ©︎AKIRA ART OF WALL EXHIBITION

AKIRA ART OF WALL Otomo Katsuhiro × Kosuke Kawamura AKIRA ART EXHIBITION

Locations/Times

PARCO MUSEUM TOKYO (Shibuya PARCO 4F): November 22, 2019 – December 16, 2019 @ 10:00-21:00

GALLERY X (Shibuya PARCO B1F) November 22, 2019 – December 18, 2019 @ 10:00-21:00

*Exhibitions at both sites will end at 18:00 on their final dates. Last entries to PARCO MUSEUM TOKYO are 30-minutes before closing times.

Entry Price: General ¥1,000 / High School Students and Below ¥800 / Preschoolers – Free

Nintendo TOKYO/6F

At Nintendo TOKYO, the first long-awaited official Nintendo shop, fans can look forward to purchasing games, consoles, character merchandise, and more. There is also an area where you can play games, and events are scheduled to be held at the store.

The store stocks lots of exclusive goods you won't find anywhere else. If you love games, and you love Nintendo, then this place is a must-visit if in Tokyo.

Nintendo TOKYO Official Website: https://www.nintendo.co.jp/officialstore/index.html

Pokémon Center Shibuya (Floor 6F)

Pokémon fans won't be able to resist stepping into the Pokémon Center, where they can pick up countless Pokémon merch. Upon entry they'll walk past a 2-meter tall Mewtwo.

From plush toys to bags, kitchenware, stationary, Shibuya-exclusives and moreーstock up on all the Pokémon gear you could ever want. There's even some items made in collaboration with Nintendo TOKYO which is just next door!

Pokémon Center Official Website: https://www.pokemon.co.jp/gp/pokecen/

いかがでしたか?いろいろなジャンルのお店が大集結している渋谷PARCOにぜひ足を運んでみてくださいね。

Information

Shibuya PARCO

Address: 15-1 Udagawacho, Shibuya, Tokyo

Opening Hours: Shops & Services 10:00-21:00 / Restaurants 11:00-23:30 (*Times differ between shops)

No Fixed Holidays

Official Website: https://shibuya.parco.jp/teaser/