nana's green tea Releases Luxurious Gyokuro Tea Drink and Parfait You Can Take Out
Modern tea hosue nana's green tea has 81 branches across Japan. Alongside café-style food, their specialty is traditional desserts and drinks made from traditional teas such as matcha and hojicha. They are now selling a new parfait and chilled drink made from fresh gyokuro green tea for a limited time.
As the days grow gradually closer to summer, the menu blooms to life with the season's fresh green colours. The desserts at nana's green tea never fail to boast their own unique and unbeatable flavours. The new parfait and drink are made with a generous serving of  gyokuro, which is a fine and luxurious type of green tea recognised by its signature bright green appearance. The rich green tea is sourced from the long-established Kyoto tea-producer YAMAMASA KOYAMAEN.
YAMAMASA KOYAMAEN: Kyoto's Long-Established Uji Matcha Tea Producers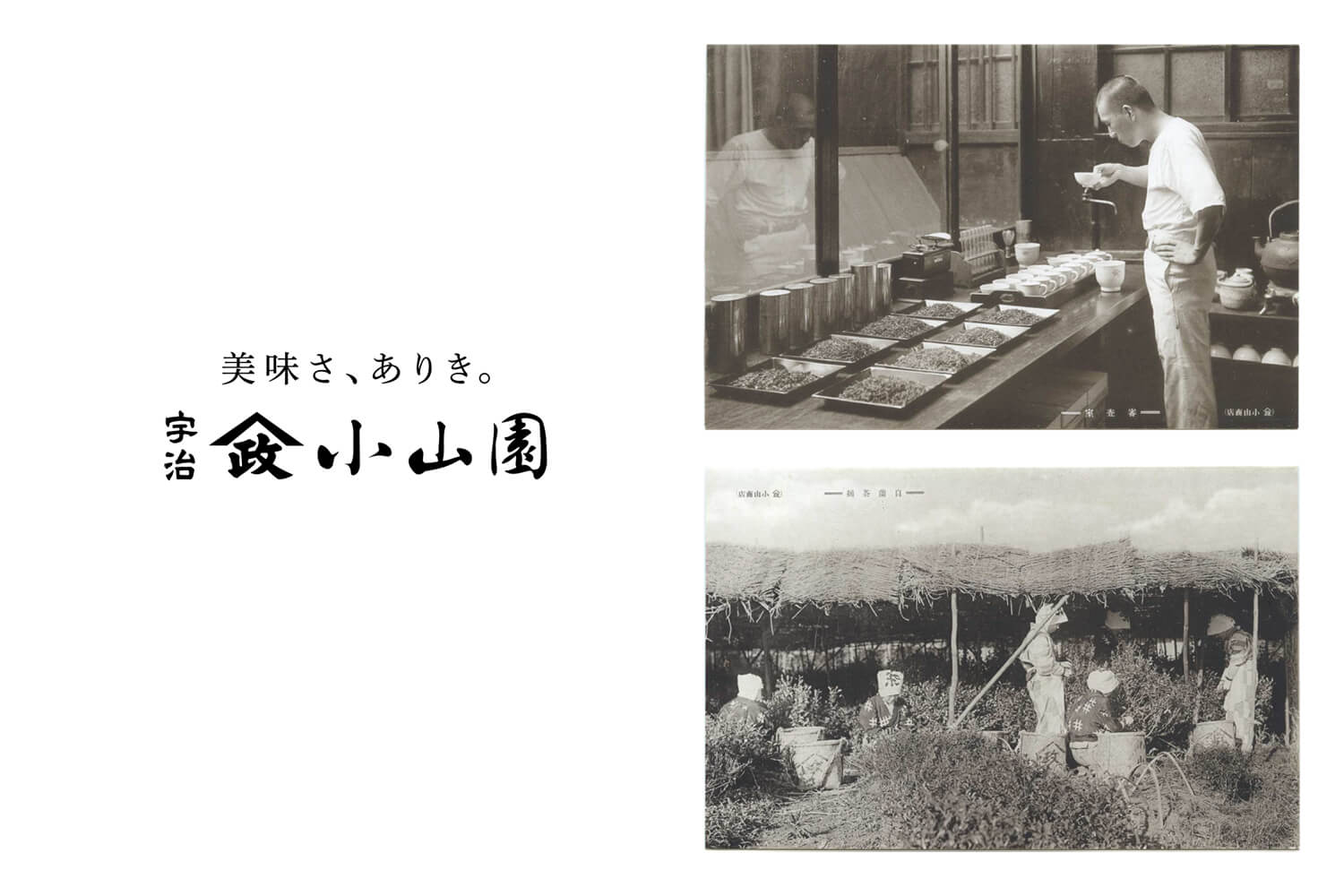 YAMAMASA KOYAMAEN are the owners of a tea plantation in Kyoto's renowned matcha region called Uji. With their passion for selling only the best flavour of tea above all else, they have contributed to the growth of Uji-grown tea since the end of the Edo period.
Gyokuro tea is produced with the same careful attention and care as matcha but with a different procedure. nana's green tea grind the leaves to a fine powder to fully extract its refined essence. From the flavour to the aroma, gyokuro tea provides a completely different experience to matcha. If you love Japanese tea, this is the perfect opportunity for you to explore the wonderful flavours of Uji tea.
Gyokuro Warabimochi Parfait
Gyokuro jelly made from 100% gyokuro Uji tea and white bean paste dusted in gyokuro powder dress this parfait in rich flavours. The warabimochi is also dusted in gyokuro powder to balance its sweetness. The sweetness of the warabimochi and the gentle and refined flavour of gyokuro tea will spread through your mouth. Finally, the parfait is laced in black sugar syrup for a refined accent. 
Gyokuro Jelly Frozen
Gyokuro tea and milk are mixed together to create an aromatic and vivid drink mixture. Chunks of soft gyokuro jelly can be seen at the bottom of the drink. Suck them up through your straw for a refreshing and fun texture. As the process of roasting gyokuro leaves is very difficult, it is a flavour that can be difficult to come across. This is the perfect way to enjoy a refined flavour in a casual way.
You can also order the parfait and drink to take out, making it the perfect luxurious treat to enjoy at home. If you love exploring tea, this is an unmissable opportunity.
Information
nana's green tea
Shop Locator: http://www.nanasgreentea.com/shop/
*Takeout availability varies from shop to shop and may be unavailable in certain regions. Please confirm this with the shop staff.
RELATED ENTRIES
FUKUCHA to Offer Limited-Time Strawberry Desserts with Uji Tea Pairings

FUKUCHA Teahouse, a Fukujen cafe in Kyoto, will start a limited-time Strawberries and Uji Tea Fair on January 8, 2022. Last year's Matcha fair was incredibly popular, and certain items will also be available again in 2022. The new menu includes a strawberry version of the popular Herbal Tea Pairing Set, making it even more fun and elegant! Guests can enjoy flavorful Uji green tea along with a number of tasty strawberry treats. 

Mont Fraise: ¥1,150

Mont Fraise means 'mountain of strawberries' in French. This dessert is made with thin white chocolate and sponge cake soaked in matcha syrup with matcha cream and strawberries covering every inch. It is also served with a green tea chocolate sauce. 

Strawberry Pairing Set: ¥1650

The strawberry version of the popular Herbal Tea Pairing Set on the regular FUKUCHA menu.
・Ginger Blend Genmaicha and Strawberry Cheese Tart
・Hibiscus Blend Hojicha and Strawberry Chocolate Bonbons
・Cinnamon Blend Twig Tea with Strawberry Cream
・Peppermint Blend Twig Tea with Large Strawberry

Marscapone Strawberries: ¥1450

Using 10 strawberries, this parfait is designed to look like a herbarium. Putting a spoon into the light mascarpone cream will reveal the bright green color of the matcha chocolate sauce.

Information

Strawberry and Uji Tea Fair

Running: January 8 – May 15, 2022
*Limited to 10 Servings per day.

Official Site: https://www.fukujuen.com/

Wakura Onsen in Ishikawa Prefecture to Hold Special Illumination, Luxurious Tea Time

The Wakura Onsen Tourist Association is sponsoring a new project to illuminate Seirinji Temple, a nationally registered cultural property. Along with this light show, guests can enjoy a luxurious tea time starting on January 8, 2022. This year, the pavilion and garden will be lit up again, and the entrance will be decorated with traditional local paper lanterns. 

The historic property was built in 1909 as a resting place for Emperor Taisho. Only two such buildings exist in Japan: one in Hamada City, Shimane Prefecture, and the other at Wakura Onsen. Both were registered as Tangible Cultural Properties of Japan in 2017. 

 

Last year, the area was photographed for posters and pamphlets as part of the 'Japanese Beauty Hokuriku' campaign organized by JR East, JR West, and the Central JR Railway.

Each Saturday evening through February 26, guests will be invited to enjoy a different kind of atmosphere while enjoying a very fancy tea time. The program has been very well received by visitors, so it shouldn't be missed!


The light-up of the temple and garden, with its slowly changing colors, will transport guests to another world. The entrance to Seirinji Temple will be redecorated and lit up, and a pathway of lights will be created from the gate to the entrance of the pavilion using paper lanterns.

Information

Seirinji Temple Illuminations & Luxury Tea Time

Running: Saturdays from January 8 – February 26, 2022 

First Seating: 17:00  

Second Seating: 18:00

Address: Seirinji Temple, Wakura Onsen (61 Wakuramachi, Nanao, Ishikawa)

*Available for guests of Wakura Onsen

Official Site: https://www.wakura.or.jp

English Dessert Strawberry Eton Mess Available at koe lobby During the Holiday Season

The koe lobby on the first floor of hotel koe Tokyo is now selling the traditional English dessert Strawberry Eton Mess for a limited time. 

Eton Mess is made with a mixture of strawberries, meringue, and whipped cream, and is popular during the holiday season!

koe lobby's Eton Mess features a baked meringue with a crispy texture, homemade sweet and sour strawberry sauce, and fluffy cream and fresh strawberries. If you're in the area, be sure to order one before they're gone!

Information

Available: Starting December 21, 2021 

Available Hours: 12:00-18:00 (Last Order at 17:30)

*While supplies last. 

Price: ¥850 (Tax Included) 

*Drink Set: ¥1,290 (Tax Included)

Address: koe lobby (3-7 Udagawacho, Shibuya, Tokyo)

Hours: 7:30-12:00 (Breakfast, Last Order at 11:30) / 12:00-15:00 (Lunch, Last Order at 14:30) / 15:00-20:00 (Tea Time, Last Order at 19:30)

*After 18:00 only drinks and bread are served. 

Official Site: https://hotelkoe.com/food/ 


Cute Brothers Grimm's 'Rapunzel' Themed Dessert Buffet to be Held for Six Days

Wedding venue 'Art Grace Wedding Coast Tokyo Bay' will be hosting the 'Princess Rapunzel's Flower Sweets Party,' a colorful garden-themed dessert buffet based on The Brothers Grimm's 'Rapunzel' for six days this Winter. The buffet will be open on November 14, November 21, November 23, December 4, December 8, and December 25. 

 

Rapunzel's Singing Voice Rare Cheese Tart

Sweet and Sour Romance Flavored Strawberry Mont Blanc




Rapunzel's Yellow Carrot Salad

Braided Meat Pie

Dressed Up in Flowers Berry Roll Cake

 

You'll find a selection of over 20 delicious desserts that can be enjoyed by both children and adults at the buffet, including a cheese tart topped with a drawing of Rapunzel, a strawberry mont blanc that tastes like a sweet and sour love with a prince, roll cakes and chiffon cakes topped with plenty of flowers. It isn't just sweets either! You can also enjoy braided meat pies, vegetable and chicken meatballs with tomatoes, and a spicy doria among other savory meals.

The buffet will be held in the spacious wedding venue, which boasts impressive views and a gentle sea breeze. The hall will be decorated in flowers, inviting customers into a spectacular new world. Whether you're a couple, a friend group, or a family with children, be sure to check out this floral sweets party!  

 

Information

Dessert Buffet 'Princess Rapunzel's Flower Sweets Party' 

Availability: November 14, November 21, November 23, December 4, December 8, December 25 (Reservations required) 

Opening Hours: First Session 12:30 ~ 14:00 (L.O 13:30) Second Session: 15:00 ~ 16:30 (L.O 16:00)

Location: Art Grace Wedding Coast Tokyo Bay Guest House

Address: 5-8-2 Meikai, Urayasu City, Chiba 279-0014

Details & Reservations:  https://www.bestbridal.co.jp/guestparty/chiba/artgrace_shinura/2021event-79/ 

Hello Kitty and Pierre Hermé Collaboration Series Coming to Sanrio Stores

Everyone's favorite cartoon cat Hello Kitty is about to celebrate her birthday! To celebrate, Sanrio is releasing a collection of limited-time goods in collaboration with world-famous patisserie Pierre Hermé starting October 20, 2021. These items will be on sale at Sanrio stores nationwide, in specific department stores, and on the official Sanrio online store. 

Collaboration with Hello Kitty's favorite sweet, Ispahan

Ispahan, a raspberry cake, is Hermé's signature dessert. For Hello Kitty's birthday celebration the creator drew the character in an elegant rose-inspired dress inspired by the sweet. This design was made with the hope that Hello Kitty will continue to bring different people and cultures together for years to come. 

Mascot Keychain  Hello Kitty/Mimmy: ¥2,530

Accessory Case: ¥3,080

Inspired by Pierre Hermé's Ispahan and Satine sweets, fans will love these colorful goods perfect for a birthday celebration. 

Hello Kitty Birthday Doll: ¥15,400 (Tax Included)

Each year a Hello Kitty Birthday Doll is released, and 2021 is no different! This year, the doll is wearing an elegant dress designed exclusively for the collaboration. Each one has an embroidered serial number on the left leg, and quantities will be limited. 

Gâteau Anniversaire Hello Kitty: ¥2,640 (Tax Included)

This special birthday dessert will be available at Pierre Hermé Paris Aoyama from November 1 to November 15. It includes a special Hello Kitty Ispahan along with a scoop of rose ice cream and a dusting of raspberry powder!

©'21 SANRIO 著作(株)サンリオ

Information

Hello Kitty and Pierre Hermé Collaboration Design Series

Release Date: October 20, 2021

Sanrio Official Goods Page: https://www.sanrio.co.jp/goodsinfo/kt-pierreherme-202110/ 

Hello Kitty and Pierre Hermé Birthday Doll 2021

Price: ¥15,400 (Tax Included)

Release Date: October 20, 2021

Where to Buy: Sanrio Stores, Sanrio Areas at Department Stores

Gâteau Anniversaire Hello Kitty 

Available: November 1 – 15, 2021 *Limited-time only

Where to Buy: Pierre Hermé Paris Aoyama 2F Heaven

Famous Oil Blotting Paper Brand's Yojiya Café Reforms Three Popular Parfait Flavors

The Yojiya Café, opened by the Yojiya brand famous for its Aburatorigami, or facial oil blotting paper, will be renewing its menu from September 13. The popular face parfait, which features the logo alongside a Kyoto woman with a mole, comes in three flavors available – Kinako, Matcha, and Milk Tea. Each parfait comes with a sauce, so you can adjust the taste as you eat.

 

Kinako Parfait: ¥1,200 (Tax Incl.)

Matcha Parfait: ¥1,200 (Tax Incl.)

Milk Tea Parfait: ¥1,200 (Tax Incl.)

The Yojiya Café is currently open in two locations, Gion and Sagano Arashiyama, offering a relaxing space to rest between shopping and sightseeing.

The café has renewed their iconic Kinako Parfait, which combines Japanese Kinako and Western Maple Syrup, along with the Matcha Parfait, which is packed full of matcha ice cream, jelly, and cookies. The Milk Tea Parfait is made with a rich Japanese Tea and Earl Gray ice cream.

Take a trip to Yojiya and find out which parfait is your favorite!

Information

Yojiya Café – Parfait Renewal

Release Date: 14 September 2021

Availability:

Yojiya Café Gion

Address: Izawa Building 2F, 266 Gionmachi Kitagawa, Higashiyama-ku, Kyoto

Opening Hours:

Weekdays 11:00 ~ 17:00 (LO16:30)

Weekends/Holidays: 10:00 ~ 18:00 (LO17:30)

YOJIYA CAFE Sagano Arashiyama

Opening Hours:

Weekdays 11:00 ~ 17:00 (LO16:30)

Weekends/Holidays: 10:00 ~ 18:00 (LO17:30)

Address: 2 Tateishicho, Sagatenryuji, Ukyo-Ku, Kyoto

Official Site: https://www.yojiya.co.jp/

McCafe by Barista® Offering New Kuromitsu Uji Matcha Frappe

In Japan, McDonalds McCafe by Barista will be releasing the new Kuromitsu Uji Matcha Frappe beginning September 1. The sweet autumn drink will only be available for a limited time.

McCafe by Barista has been popular with customers looking for sweet beverages, such as Frappes and smoothies. The Uji Matcha Frappe was added to the regular product lineup in June 2021, and features a mellow matcha flavor. With this release, kuromitsu, or Japanese black sugar syrup, has been added to enhance the drink's flavor.

Kuromitsu Uji Matcha Frappe: ¥490 (M), ¥560 (L)

 

The Kuromitsu Uji Matcha Frappe is made with powdered Uji Matcha tea from Kyoto, mixed with milk and topped with Kuromitsu jelly, known for its gentle sweetness and rich flavor. Brown sugar from Okinawa Prefecture along with whipped cream is added on top.

Uji Matcha Frappe: ¥440 (M), ¥490 (L)

The regularly available Uji Matcha Frappe is made with Uji Matcha powder from Kyoto, milk, and fluffy whipped cream. Dark green matcha powder and pure white whipped cream gives the beverage a gorgeous appearance, along with a truly Japanese flavor.

These are two drinks not to miss if you're in Japan!

Autumn Limited Parfait Released at The Strings Hotel Tokyo Intercontinental's Cafe & Bar Rhythmos

Between September 15 and November 30 2021, two seasonal Autumnal Strings Parfaits will be available to order at the Rhythmos Cafe & Bar, found on the 26th floor of The Strings Hotel Tokyo Intercontinental. Executive pastry chef Osada Gaku has selected seasonal fruits and flavors such as citrus, chestnut, and crystal pomelo to create an artistic autumnal parfait. For parfait lovers who want to compare the seasonal dessert with Rhythmos' standard parfait, the iconic Duo Parfait set will still be available to purchase along with a selection of drinks. This sweet treat can be enjoyed not only with afternoon tea but also as a post-dinner dessert.

 

The Marron parfait is formed of crimson and purple layers, starting with chestnut cream and panna cotta, with beautifully textured glacé chestnut chunks and fluffy candied chestnuts. The rum-infused custard cream brings out the chestnut taste, with the addition of panna cotta and acidic cassis jule bringing the taste to a whole new level.

The orange Autumn Citrus parfait is made with seasonal citrus fruits, including crystal pomelo,  mikan, and pink grapefruit. Starting with the fresh citrus, you'll find an orange and bergamot jule, paired with a caramel panna cotta and cream to balance out the subtle sweet and bitter flavors, along with chocolate cream and panna cotta, plus a cookie crunch to accent. The refreshing acidity of the citrus combined with the bittersweet caramel come together to create a wonderful harmony for your tastebuds.

Why not enjoy a blissful and mature lunchtime with this luxurious seasonal parfait?

Information

The Strings Parfait – Marron/Autumn Citrus

Availability: September 15 ~ November 30, 2021

Location: Cafe & Bar Rhythmos (26F)

Opening Hours: 11:30 ~ 20:00 (L.O.18:30) *Subject to change due to Covid-19 rules

Reservations:

Tel. 03-5783-1258 (Direct restaurant reservation line)

Official Site:https://intercontinental-strings.jp/jp

Three PEANUTS Collaboration Tea Cans Available From Senchado Tokyo

Single-origin Sencha speciality store Senchado Tokyo will be collaborating with PEANUTS for the PEANUTS ~Look To Tomorrow~ limited event, held between August 11 and 24, 2021.

"We're All Friends" Theme

"We're All friends" is the theme of the PEANUTS ~Look to Tomorrow~ collab, with PEANUTS & Friends themed goods available to purchase. Senchado Tokyo offers "teatime with friends" and "a solo teatime."

The collaboration has been produced and designed to offer a fun teatime at home, with joy in every option.

The collaboration item designs feature Snoopy reading while drinking tea, Snoopy relaxing in an empty cup, and Charlie Brown enjoying some tea while listening to records.

PEANUTS Collaboration Single-Origin Sencha Can: ¥1,977 (Tax Included)

PEANUTS Collaboration Hojicha Can: ¥1,836 (Tax Included)

PEANUTS Collaboration Genmaicha: ¥1,944 (Tax Included)

The Sencha is made using single-origin blend Uji Midori from Kyoto, while the Hojicha is made with stems shallowly roasted in far-infrared to bring out a dazzling fragrance. The Genmaicha blend uses single-origin Saemidori and brown rice.

Whether you're relaxing with a cup of tea or enjoying a toast with somebody precious, why not invite Snoopy to join your teatime?

。

Long-Standing Kyoto Tea Wholesaler Yamamasa Koyamaen Opens Cafe in Tokyo

TZEN, a company dedicated to promoting traditional Japanese culture around the world, has teamed up with Yamamasa Koyamaen, a tea wholesaler in business since the Edo period, to open a new matcha cafe in Tokyo!

ATELIER MATCHA, a quick walk from Ningyocho station, is harnessing the concept of 'the third wave of matcha,' serving up premium matcha in a cozy atmosphere. 

MATCHA Cookies & Cream Shake: ¥748 (Tax Included) 

MATCHA with Warabimochi and Red Bean Topping: ¥748 (Tax Included)

MATCHA Jelly Cider: ¥660 (Tax Included)

MATCHA Granola and Yogurt Latte: ¥715 (Tax Included)

MATCHA Cotton Candy Milkshake: ¥748 (Tax Included)

MATCHA Affogato: ¥660 (Tax Included)

MATCHA Shot (Espresso Style): ¥220 (Tax Included) / MATCHA Water: ¥275 (Tax Included) / MATCHA Green Tea: ¥330 (Tax Included)

Supreme MATCHA Terrine: ¥660 (Tax Included)

(This is a partial menu, all prices are for those dining in.)

Matcha is becoming popular around the world. ATELIER MATCHA was created to offer customers a unique experience which showcases the true taste and culture of this beloved tea grown in Japan. 

Yamamasa Koyamaen is a Kyoto institution, cultivating and grinding matcha tea leaves for 160 years. Over 1,000 tea retailers, department stores, domestic and international trading companies and hotels stock their high-grade matcha, gyokuro, sencha, and other specialty teas, making them one of the most recognized and respected names in this traditional Japanese art. The company even prefers to call themselves a 'studio' rather than a 'factory', using the 800-year history of tea cultivation in Uji, Kyoto as a starting point to create their masterpieces. 

ATELIER MATCHA is Yamamasa Koyamaen's first cafe, and also the company's first experience selling directly to consumers. 

Blending the highest-grade matcha with locally made sweets, the cafe hopes customers will enjoy these original creations while surrounded by the relaxing aroma of tea. 

The matcha used in the cafe includes signature Yamamasa Koyamaen blends, including Ogurayama and Tennozan, both varieties often used in tea ceremonies. For a limited time, the cafe is offering a single-origin blend with one rare variety of matcha, as well as a beverage made with tencha, which are the leaves used to make matcha before being ground down in a stone mortar. Visitors can also enjoy gyokuro and hojicha teas, made from carefully selected leaves. 

Pulling recipes from Yamamasa Koyamaen's book 'Kyoto Uji-Koyamaen: Simple Matcha Drinks to Enjoy at Home,' the menu features refreshing drinks blending the traditional with the modern, with unexpected combinations of soda, fruit and yogurt. Seasonal drinks will also be making an appearance, including shaved ice in summer and chocolate drinks in winter. 

The name MATCHA SHOT packs a punch, using matcha instead of espresso for a needed pick-me-up. MATCHA WATER, a refreshing cup of watered-down tea, offers a way to fully enjoy the fullness and more hidden flavors of this popular Japanese tea. 

As expected, ATELIER MATCHA also has a sweets menu set to impress: these sweet treats feature only the best, created with the top 0.03% of total national matcha production. This insanely high-quality matcha is a part of Yamamasa Koyamaen's ultimate matcha experience project, titled "ALL FOR ONE," which provides these rare leaves to some of the country's top professionals in various fields. 

At opening, only limited qualities of the Supreme MATCHA Terrine, made by well-known pâtissier Toshi Yoroizuka, will be available. 

These authentic matcha creations are perfect for a hot summer's day, or as a gift for a friend. When in Tokyo, don't miss it!

Information

ATELIER MATCHA 

Address: 1-5-8 Nihonbashi Ningyocho, Chuo Ward, Tokyo 103-0013, Japan

Access: 30-second walk from Ningyocho Station/5-minute walk from Suitengumae Station

Open Date: August 2, 8:00

Hours of Operation: 8:00-19:00 (Last order 18:30)

Closed on Tuesdays (Open daily throughout August) 

Phone Number: 03-3667-7277

Official Site: https://ateliermatcha.com/

Matcha Republic Takes Kyoto's Uji Matcha to Tokyo For the First Time

Uji-based matcha tea shop Matcha Republic is taking their menu to Tokyo for the first time with a pop-up shop inside Shibuya Hikarie which will run from July 15-28.

Matcha Ink Hikarie Exclusive Version Premium Matcha Latte | ¥681 (Tax Included)

Original Clear Shopping Bag

Matcha Republic's ink bottle matcha lattes are super popular on Japanese social media. For their Tokyo pop-up shop, their premium matcha latte arrives in an exclusive design. The dirnk is made from only the best picked matcha leaves to make a smooth, milky beverage. The bottle is also sold in an original shopping bag.

Matcha Panna Cotta Hikarie Exclusive Version | ¥681 (Tax Included)

The brand's popular panna cotta set also arrives in a Hikarie exclusive design. The delicious dessert is made with fragrant Uji matcha.

PREMIUM GOLDEN UJI MATCHA CASTELLA | ¥2,381 (Tax Included)

Matcha Republic's moist matcha castella is sprinkled delicately with gold leaf, creating a luxurious dessert.

Information

Matcha Kyowakoku

Location: Shibuya Hikarie ShinQs B2 Food Stage

Running: July 15, 2021 – July 28, 2021

Opening Hours: 11:00-20:00

Official Website: https://www.matcha-republic.com

Sendagaya's Japanese Tea Cafe Hachiya Reopens After Renovations

Hachiya, a Japanese tea cafe located in Setagaya, Tokyo, reopened on June 28 after undergoing renovations.

Handmade onigiri rice balls

Seasonal fruit anmitsu with Japanese tea set

Hachiya offers a new way to enjoy Japanese tea, serving it in a range of styles such as carbonated, as a tea latte, in smoothies, and more. It's located in Setagaya, a stylish and relaxed part of Shibuya that's surrounded by trees and plants and has become more talked about in recent years. Alongside the cafe's reopening, it has also introduced new items to the menu such as onigiri and animitsu which can be enjoyed together with a cup of tea.

Matcha with confections

Ice cream available in four flavours: vanilla, nanko-ume, sobacha, and kusa mochi

Other new menu items include a set of matcha and confections as well as four different ice cream flavours, all of which go perfect with Japanese tea.

The cafe has incorporated a new lightning system and has also introduced a special coating that uses photocatalysis which can eliminate up to 99% COVID-19, allowing for guests to enjoy their time there safely.

Information

Hachiya

Reopening: June 28, 2021

Address: 3-2-10 Setagaya, Shibuya-ku, Tokyo

Opening Hours: 8:30-18:30 (Last Orders 18:15)

Closed: Weekends / National Holidays/ New Year

Acccess: 2-minutes on foot from Kita-Sando Station / 8-minutes on foot from Harajuku Station

Hachiya Official Website: http://8ya.jp/