Denim Washi Face Masks Keep You Cool in Summer With Cool Touch Fabric
Japanese jeans select shop Right-on is now taking pre-orders for their new "Denim Masks" which are made using "wash denim."

Denim Mask – ¥1,290 (Before Tax)
"Washi Denim" is a material used in Right-on's private brand "BACK NUMBER" which has sold over 450,00 products. The inside of the mask is antibacterial and odor-resistant, protecting the masks from yellowing as a result of staphylococcus. The fabric is also cool touch and so can be used for the hot weather too. And of course the mask can be washed.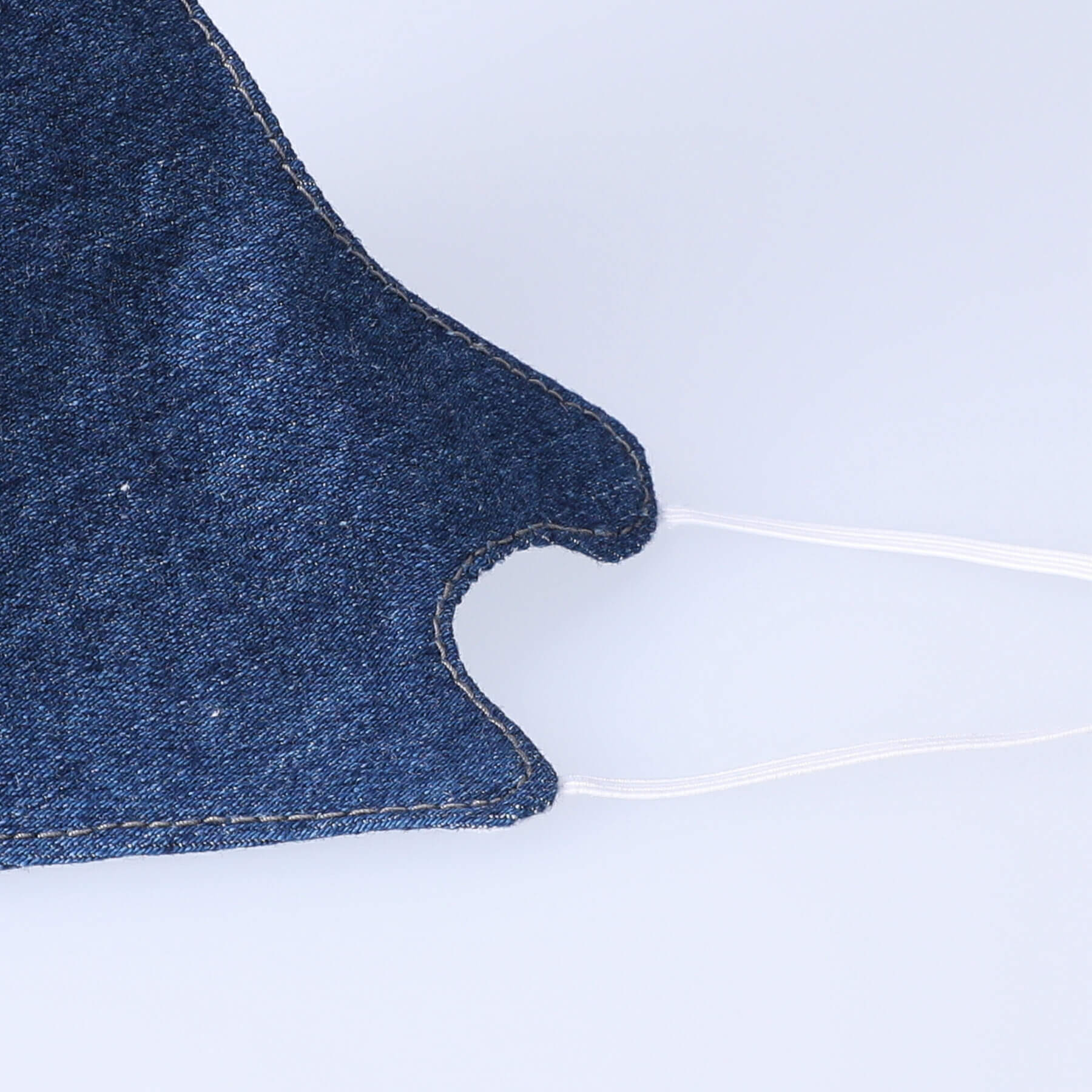 The straps on the side have an adjuster so you can fit it to you face.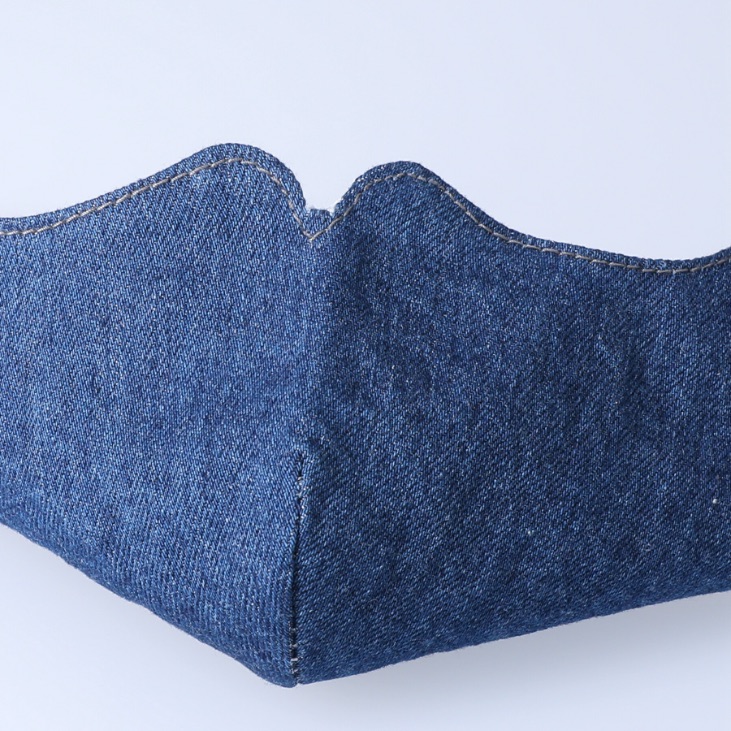 The top of the nose part is cut to make the mask fit better so it can be worn comfortable for long periods of time.
RELATED ENTRIES
BAPE® Releases Face Mask Case For Storing Your Mask

A BATHING APE® released its new face mask case on Saturday (May 23) for people to hygienically put away their face masks, whether to store away or for on the go. The cases will be given to everyone that purchases something from the BAPE STORE® or BAPE.COM in Japan.

The case features BAPE's iconic APE HEAD design. It's made from PVC and so can be hand washed so people can safely and hygienically store their face masks. The case can of course be used to store hand sanitiser or hand wipes too.

Information

BAPE® MASK CASE

Release Date: Saturday, May 23rd, 2020
Available: BAPE STORE® and BAPE.COM in Japan to all customers. One case per transaction. Available while supplies last.

Product Page: https://bape.com/blogs/news/bape-mask-case

Buy These Face Masks and Help Save Japan's Cats in the Process

Neco Republic launched online pre-orders of its new face masks, called "SAVE THE CAT MASK," via its website on May 6, 2020. Neco Republic is a company who pours efforts into helping save cats in Japan; they manage various businesses including the cat cafe Neco Republic which takes in rescue cats, NECOREPA/ which sells a variety of products and items with all proceeds going towards their efforts to taking in stray cats, Neco Ichi Neco Za which is a rescue cat event held in Japan, and more.

The "SAVE THE CAT MASK" series was launched for cat lovers and as a way to help cats in the process. The previous batch of these masks sold out in just two days.

High quality materials and skilful sewing, all made in Japan

SAVE THE CAT MASK – ¥1,980 for one / ¥9,900 for five

The masks are made from high quality natural cotton with all manufacturing carried out in Japan. They are sewed using a Japanese sewing method known as ayaori which ensures elasticity and makes it harder for the masks to wrinkle. The masks can also be washed repeatedly. Maintaining hygiene is of utmost important when it comes to face masks, and so these face masks are made so you can hand wash them lightly with detergent as well as put them in a net before putting them in the washing machine.

The masks are all sewn in Gifu Prefecture which is where Neco Republic is based.

Cute designs inspired by cats

There are five design variations of the masks each inspired by a different cat breed including calico, Russian Blue, tuxedo, white, and black. They are also shaped subtly like a cat which most likely won't be noticed by other people meaning you can express you love of cats secretly.

Save cats during the process

The masks aren't only for us humansーthey benefit our cats too. All proceeds from the masks will go towards Neco Republic's rescue cat cafe as well as be used for the company's efforts for helping rescue cats.

Information

Neco Republic's SAVE THE CAT MASK

Q-pot. Adds Kids Sizes to Next Batch Of Stylish Textile Face Masks

Q-pot. dropped its new collection of textile style face masks from its "Made in Japan" apparel line Q-pot.Dress via its online shop on April 22, 2020. The company is now taking orders for its 4th batch of masks.

The masks feature the same textile design seen in Q-pot.Dress's attire collection. The "Chocolate College" design features Q-pot.'s signature motif. Due to high demand, the company is bringing the mask back in a kid's size. "Honey Lemon" will also be available again.


The "Candy" design from the brand's autumn collection which was released around Halloween has also been introduced into the fray. The fourth batch of masks are available to order until May 6, 2020 at 23:59 (JST).


The masks are a great way for parents and kids, as well as friends, to coordinate their outfits and look stylish.

Information

Q-pot. Cloth Masks – 4th Batch
Order Window: May 2, 2020 at 12:00 (JST) – May 6, 2020 at 23:59 (JST)
Buy Here: Q-pot. ONLINE SHOP / Q-pot. INTERNATIONAL ONLINE SHOP

Deliveries: Rolling out from mid-September 2020
*Maximum 5 masks per person for all designs.

*Depending on manufacturing decisions, delivery times may range beyond mid-September.

*Resales are strictly forbidden.

*Face masks are not scientifically recognised to help prevent the spread of viruses. Q-pot. requests that customers purchasing their face masks understand that they are not guaranteed protection.

*Photos are for illustrative purposes only.

Stylish Textile Face Masks Made in Japan to be Released by Q-pot.

Q-pot. released a new collection of textile style face masks from its "Made in Japan" apparel line Q-pot.Dress via its online shop on April 22, 2020.

The masks arrive in response to the serious shortage of masks in Japan for those who need them the most. The masks can also be washed repeatedly, and feature the same textile design seen in Q-pot.Dress's attire collections. The inside is made from cotton double gauze which feels comfortable on the skin.

Cloth Face Mask – ¥2,200 (Before Tax)

There are four designs in total: "Strawberry Field" with its nostalgic aesthetic, "Chocolate College" which features sweet and tempting chocolate across the whole front, "Honey Lemon" which gives sunshine vibes of early bring, and the green and girly "Patisserie Q-pot. Morning."

These masks can of course be used as a preventative measure against coronavirus, as well as for hay fever and for fashion too.

Information

Q-pot.Dress Cloth Masks

Order Window: Available from April 22, 2020 until stock sells out

Purchase:

Q-pot ONLINE SHOP (Available from 12:00pm, JST)

Q-pot. INTERNATIONAL ONLINE SHOP

お届け日:2020年5月中旬頃予定

*各デザイン、お一人様1点までとさせていただきます。

*生産の都合上、お届け時期は変更になる場合がございます。

*マスクは科学的に感染の予防効果は認められてはおりません。「感染(侵入)を完全に予防するものではない」という点を十分にご理解いただいた上で購入をご検討下さいますよう、宜しくお願いいたします。

Coronavirus in Japan: TAKUMIBA's New Washable & Elastic Face Masks Fit to Your Face Shape

In response to the shortage of face masks in Japan, TAKUMIBA released its new "Fit Mask" in the country last Friday. TAKUMIBA is Japanese company that specialises in making pants. They have used the same stretchy material they use to make their pants for the Fit Mask.

The first lot of masks have sold out, but new batches are rolling out through the month for those who need them.

The Fit Mask is a "super elastic" face mask that fits snug and comfortable onto the face, leaving no gaps. around the edges. It's made with tricot, a stretchy material that TAKUMIBA uses in the production of its pants.

The Fit Mask feels really smooth on the face, and doesn't tire or make your ears hurt. It's also not fluffy, so you can wash and reuse it multiple times. All of the masks are made in a single small factory in Fukuyama, Hiroshima.

Batch 1: Shipping from March 9, 2020 *SOLD OUT
Batch 2: Shipping from March 11, 2020 *SOLD OUT
Batch 3: Orders available from March 9, 2020 (Scheduled to roll out from March 17, 2020)

WASHI DENIM: Autumn/Winter Collection Releasing For Stylish Jeans Made From Japanese Paper

Japanese clothing store Right-on, which focuses mainly on jeans, has unveiled its new autumn/winter collection for its WASHI DENIM jeans which will be released via its private brand BACK NUMBER at Right-on stores and the online store on August 13.

The WASHI DENIM series has enjoyed huge popularity with men and women of all ages in Japan with over 450,000 sold. WA (和) means "Japanese" and SHI (紙) means "paper." The jeans are made in combination with washi paper yarn.

WASHI DENIM Regular Straight – ¥8,990 (Before Tax)

The first line of WASHI DENIM that was released sought for lightness when you wear them and made their debut as jeans that could even be worn in summer. The second line went for a thicker approach in the material.

WASHI DENIM Stretch Slim – ¥8,990 (Before Tax)

However, neither of them were able to achieve the same feeling as real manufactured jeans. That's where this new third line comes into play: they are easy and comfortable to wear, and have evolved to have a more vintage feel to them so they feel more durable like real jeans.

The brand's logo has been designed with a sun picture to represent Japan and the brand name is written both in Japanese Katakana (ワシデニム) as well as "WASHI DENIM" to spread the name around the world.

These high-quality jeans offer a new standard when it comes to denim, combining traditional Japanese tastes with new manufacturing methods.