Kawaii Creator's Club #6: MOSHI MOSHI NIPPON Introduces Kawaii Art Creator Faith Varvara
We are introducing a new category to our Kawaii Creator's Club: "Kawaii Art Creators," in which we showcase individuals that have caught our attention for their artwork which has been inspired by Japan's 'kawaii' subculture.
These individuals live outside Japan in different countries around the world. So how did they come to learn about kawaii culture? What influences their art, and do they have any favourite creators and artists themselves? These interviews are packed with tips and interesting information for those interested in kawaii art.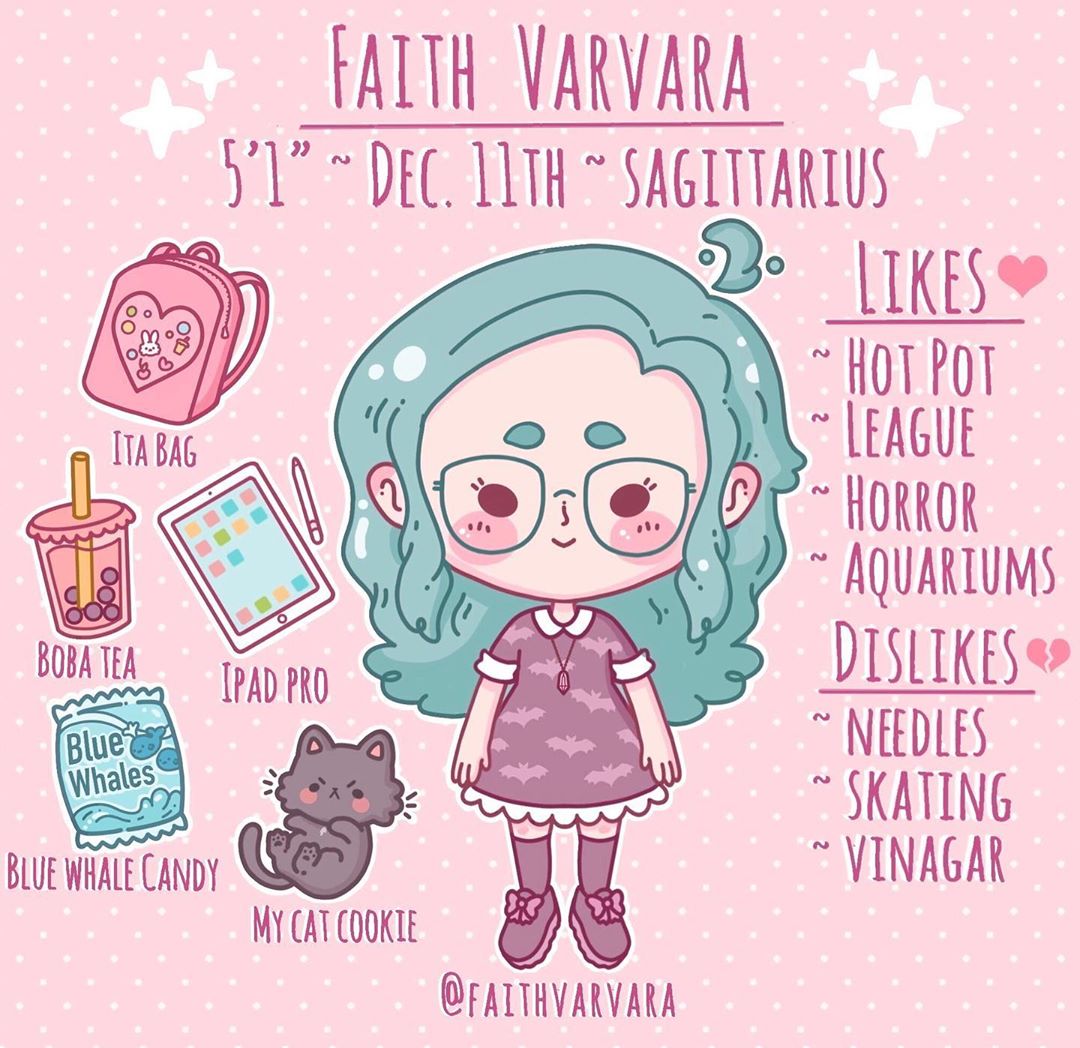 Kicking off our Kawaii Art Creator category is Faith Varvara from Canada.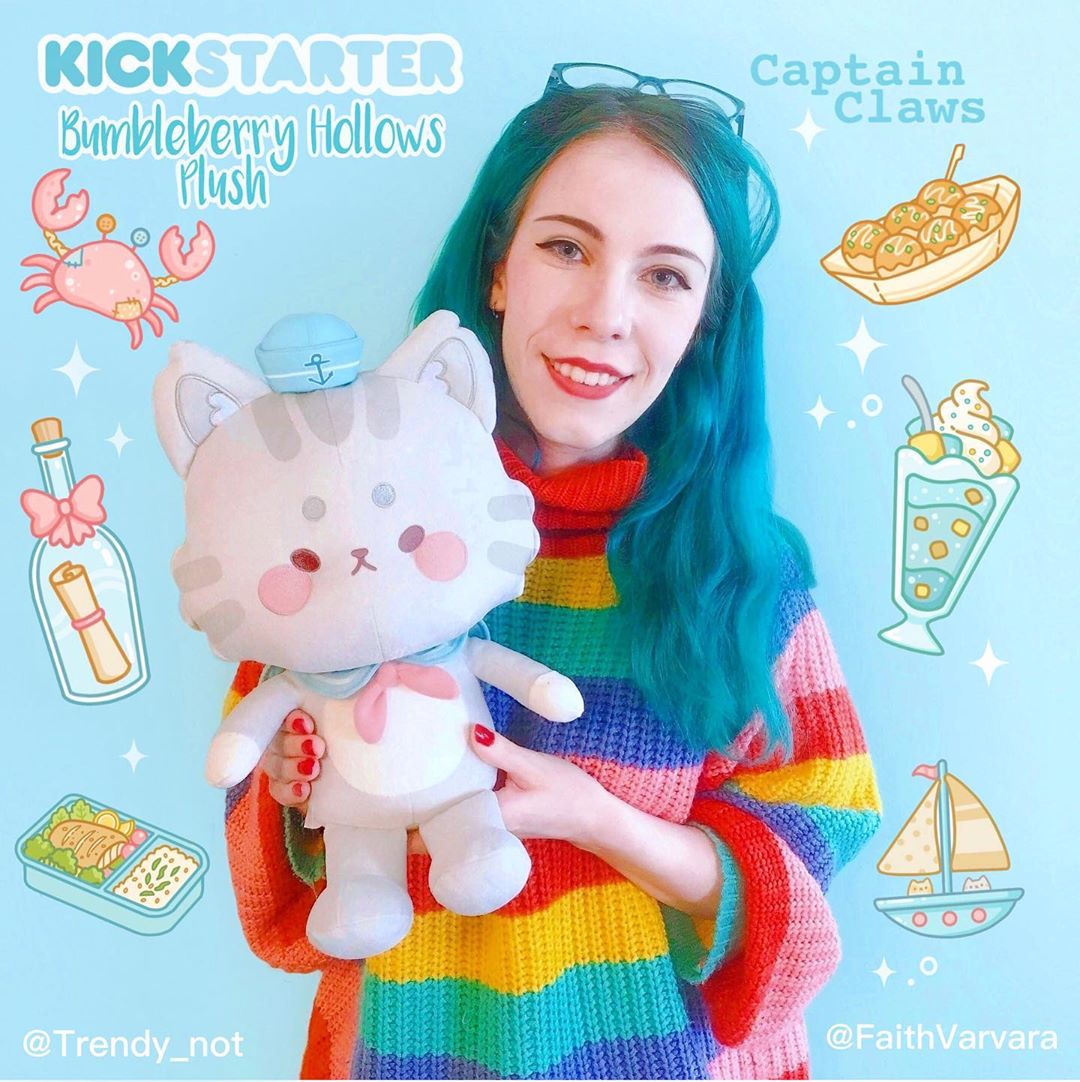 –What is your name?
Hi!! My name is Faith Varvara!
–Which country are you from?
I am from Canada!
–What do you do for a living?
I illustrate and design clothing and other cute items often themed around cute animals and adorable food! My favorite thing to design was my own plush collection.
–What sparked your interest in creating kawaii art?
I've always really enjoyed light and pastel aesthetics and as my interests grew and evolved, I found myself leaning more towards kawaii art. I have had a lot of influence from watching anime since I was a kid and some of the cutest desserts I would see online were from wonderful Japanese cafes.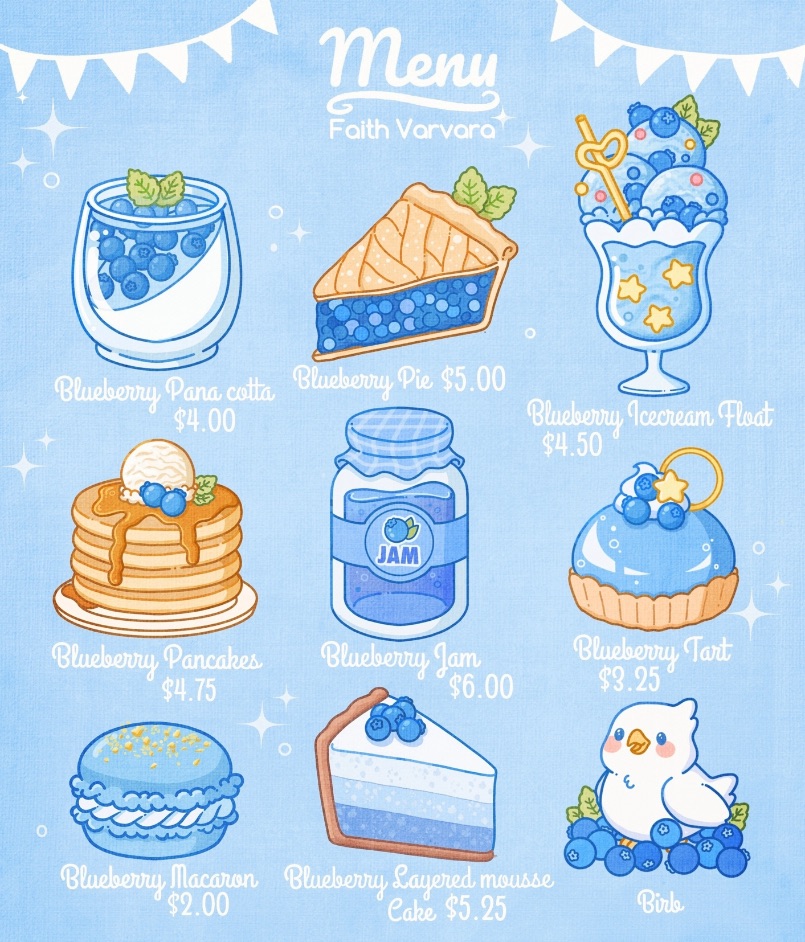 –At what age did you start making kawaii art?
Probably around age 16. I used to do a lot of water colour painting, I would paint a lot of portraits and animals but as I started practicing digital art I found what really made me happy was creating cute and kawaii art.
–What do you use to create your art? 
I've used many different digital tablets over the years but my favorite and what I currently use is an IPad pro 12″ and the program Autodesk Sketchbook. It's a free app that I've learned when I first started drawing digital art.
–Is there anyone who inspires your work?
There are lots of people that inspire me. Although his artwork is not very kawaii Guillermo del Toro has always been a big inspiration. His ability to create creative and whimsical worlds with his artwork is something I've always admired and something I hope to be able to do in a more cute and kawaii way.
–What is it that inspires your creations?
My main inspiration for my illustrations mainly come from desserts and cute animals. Whenever I am stuck on what to draw I love to go to cafes, I watch videos of people baking or look at pictures of adorable desserts online. When I'm traveling I try to find cafes and restaurants that have unique sweets that I might not be able to get back home for both inspiration and my personal love of eating desserts!
–What do you do on your days off?
On my days off I love going out to restaurants with friends and family. I also often play video games since a lot of my friends and my significant other are not usually in the same city or country. It's a great way to stay connected.
–Do you have a favourite anime?
I started watching anime as a little kid so there are so many I could name that I love. It's hard to choose since each anime brings something different. Whether it's beautiful animation, fleshed out worlds with deep story lines or light heartedness that makes you laugh and maybe forget about a bad day. If I had to choose one it would perhaps be either Samurai Champloo or Ouran highschool host club. I remember watching them both when I was younger. I've seen both shows many times and I find I always enjoy rewatching either of them in the background while I draw.
–Do you have a favourite Japanese creator or celebrity?
Hayao Miyazaki. It might be a bit of a bland answer because I don't think there's anyone who doesn't like what he creates haha! I find his illustrations and world design incredible. To me he is very similar to Guillermo del Toro in that way, they build such beautiful and creative worlds through their art.
–Do you have a favourite Japanese word?
With any language I think the most interesting words are those that don't have proper translations. I think it shows that that thing or action is important enough to its culture/community to have it's own word to describe it. One I learned recently was "Shinrinyoku 森林浴 " meaning forest bathing which is to walk through a forest and help improve your well being. I think that is a wonderful concept and I think more people would benefit from reconnecting to nature and seeing the beautiful world around us.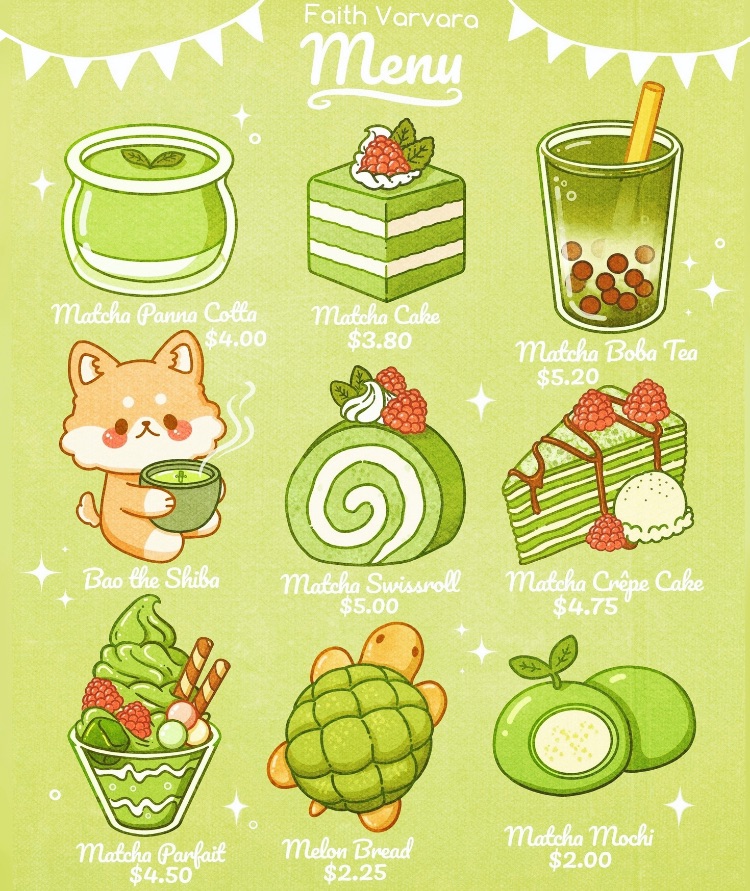 –Have you ever been to Japan? If so, where is your favourite place? If not, where would you like to go?
Sadly no. There have been a few times that I had plans but unfortunately work or other things outside of my control came up causing me to cancel my trips. One place I'd love to go to would be Harajuku. The fashion boutiques look so mesmerizing and wonderful. I definitely get a lot of my inspiration when designing clothes from this area. Clothing means a lot to me, It's an amazing way we can express ourselves and I believe a well constructed outfit can become art in itself. I also love the adorable sweet treats you can find there. That being said I think Kyoto would also be wonderful. It seems so beautiful and a lot more traditional, very different to the bustling streets of Tokyo.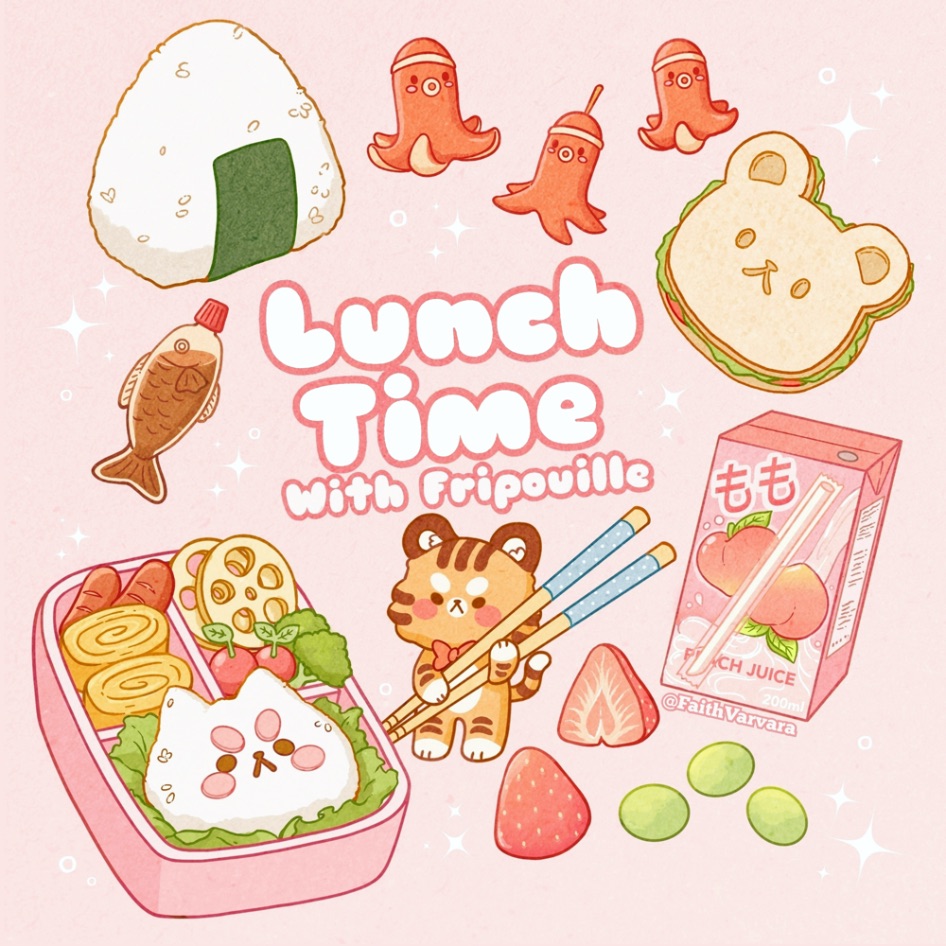 –Tell us your dreams for the future.
I would love to keep creating new clothing designs, plush and other cute goodies but my biggest dream would be having my own cafe themed around my illustrations and characters!!
–What does the word "kawaii" mean to you?
When I think of the word "kawaii" it makes me think of the great community of artists I am surrounded by. I don't use the word in my everyday speech but I see it as more of a genre of cute inspired by Japanese culture.
If you want to see more of Faith's art, please check out her Instagram.
Faith's Instagram: https://www.instagram.com/faithvarvara/