BUMP OF CHICKEN Release New Song and Music Video 'Gravity'
10.September.2020 | MUSIC
BUMP OF CHICKEN have released their new song and music video Gravity. The song will be used as the main theme for the upcoming anime film Omoi, Omoware, Furi, Furare which is set to be released in Japan on September 18, 2020.
Gravity is a gentle ballad and BUMP OF CHICKEN's first new song in almost a year. The track was teased for the first time in a recent trailer for the film.
The music video was directed by Kyotaro Hayashi who also worked on BUMP OF CHICKEN's previous music videos Aurora and Nagareboshi no Shotai, as well as the HUNGRY DAYS x BUMP OF CHICKEN video Kinen Satsuei.
The music video is set in a quiet tower. It follows a boy who awakens to find himself locked in there without an exit. The only way he can go is up, and so he ascends the tower towards music that is beckoning him.
BUMP OF CHICKEN – "Gravity" Music Video

It has also been announced that BUMP OF CHICKEN will release a new live DVD and Blu-ray entitled BUMP OF CHICKEN TOUR 2019 aurora ark TOKYO DOME which features the full set of the final date of their 'aurora ark' tour held at Tokyo Dome on November 4, 2019. The entire tour was held throughout July and November last year and welcomed 350,000 fans. It was held to promote their album aurora arc. The DVD and Blu-ray will be released on November 4, 2020, exactly one year after the show.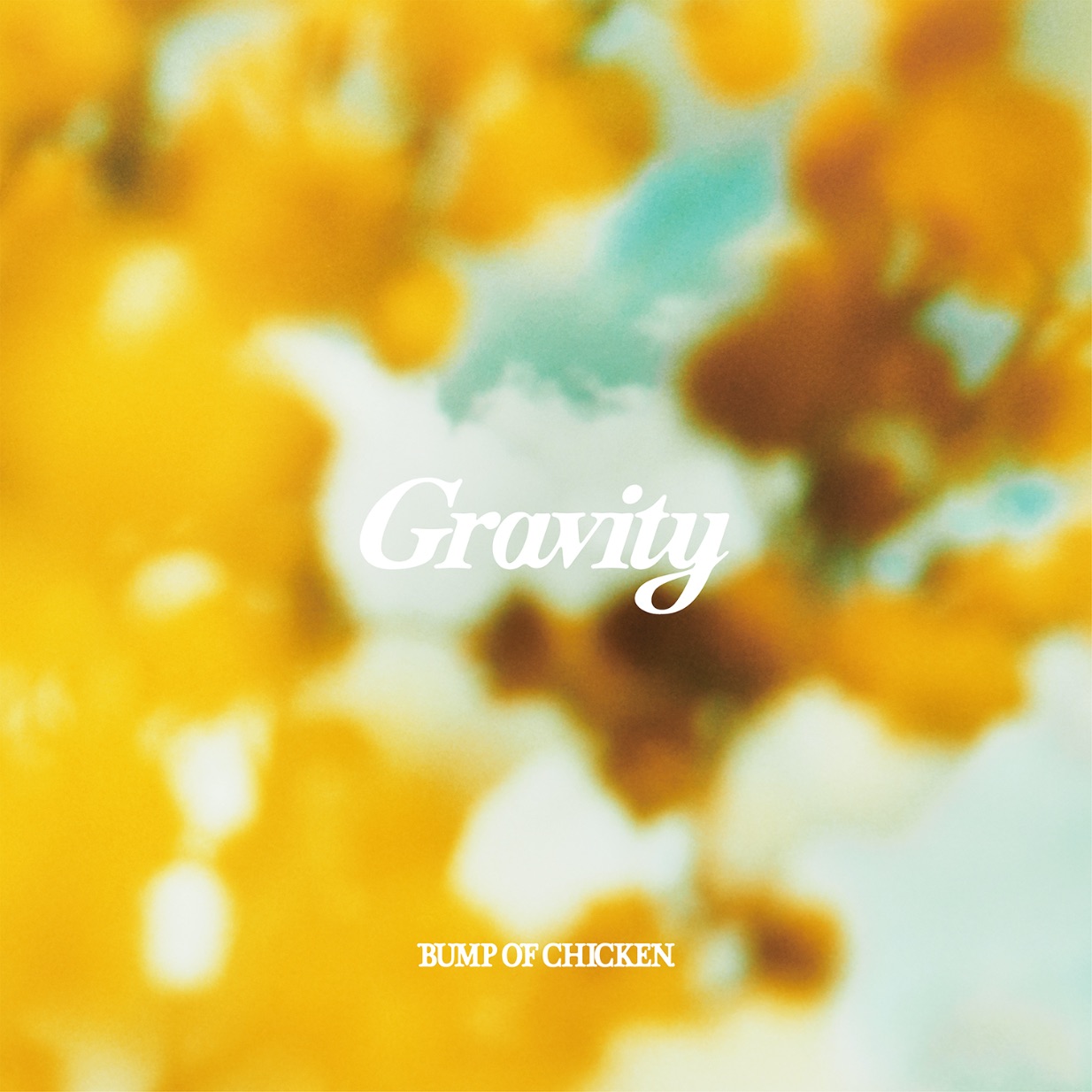 The video director for this release is also Kyotaro Hayashi. It's a jam-packed set that captures the excitement of the tour and a must-have for fans. You can check out the band's live performance of Aurora from the concert below.
BUMP OF CHICKEN – "Aurora" Live
The cover art for the DVD and Blu-ray was created by VERDY, who also designed the band's aurora arc album cover, and cameraman Yoshiharu Ota. First Press Limited Edition copies of the live release also features extra select footage from their show at Zepp Osaka Bayside, a T-shirt, luggage tag, and special packaging. These copies are available on a first-come, first-served basis as they are limited in stock.
The concert will also be released on Netflix across Asia on November 4, 2020.
BUMP OF CHICKEN have also released a new artist photo, showcasing that they're still going all-out despite the current situation in the world.
© 2020 アニメ映画「思い、思われ、ふり、ふられ」製作委員会  © 咲坂伊緒/集英社
Information
BUMP OF CHICKEN "BUMP OF CHICKEN TOUR 2019 aurora ark TOKYO DOME"
First Press Limited Edition Blu-ray (2 Discs+CD+Merch): ¥17,000 (Before Tax) [TFXQ-78188]
First Press Limited Edition DVD (3 Discs+CD+Merch): ¥16,000 (Before Tax) [TFBQ-18232]
Regular Edition Blu-ray (1 Disc+CD): ¥8,000 (Before Tax) [TFXQ-78189]
Regular Edition DVD (2 Discs+CD): ¥7,000 (Before Tax)
Omoi, Omoware, Furi, Furare
Release Date: September 18, 2020
Official Website: furifura-movie-animation.jp
RELATED ENTRIES
BUMP OF CHICKEN Releases Music Video for SOUVENIR, the Second Opening for Anime Series Spy x Family

Rock band BUMP OF CHICKEN has released the music video for the song SOUVENIR, the second opening theme for the popular anime series Spy x Family. The second cour of the series began airing on October 1.

SOUVENIR is the band's first new song in about six months and was added to streaming services on September 29. Unsurprisingly, the track has been a hit, performing well on the charts.

The music video was directed by Spikey John, who is working with BUMP OF CHICKEN for the first time. 

Prior to the music video's release, a fast-paced teaser video shot on a highway was released, and many fans have been anxious to see what the full-length video would look like.

Are you watching Spy x Family? How do you feel about the new opening song and animation? 

©遠藤達哉/集英社・SPY×FAMILY製作委員会

SPY×FAMILY Reveals Second Cour Opening Theme by BUMP OF CHICKEN

BUMP OF CHICKEN's new song SOUVENIR has been chosen as the opening song for the second cour of the SPY×FAMILY anime series! New episodes will begin airing on TV Tokyo and other stations starting October 1. 

Tatsuya Endo's original manga has been serialized in Shonen Jump+ since March 2019 and has won a number of awards, selling over 25 million copies to date. The highly-anticipated second cour of the anime series is only weeks away!

SPY×FAMILY Cour 2 Trailer

The new trailer features the song SOUVENIR by the popular rock band BUMP OF CHICKEN, which will serve as the opening theme. A terrorist plot is about to begin in an attempt to end the war between east and west, and to prevent this, Loid, Sylvia, and other WISE agents are busy tracking down the bad guys. The trailer is packed with both hilarious and series moments, and fans of the characters are in for a treat when the show returns next month.

The song SOUVENIR will begin streaming on September 29. The jacket design for the release was created by VERDY, who has been working with the band for years. Please keep an eye and an ear out for this welcome addition to the SPYxFAMILY world!

©遠藤達哉/集英社・SPY×FAMILY製作委員会

BUMP OF CHICKEN to Sell Goods for Postponed Show, Pokemon Collaboration Items

BUMP OF CHICKEN has unveiled tons of new merchandise! The band's newest concert, 'BUMP OF CHICKEN LIVE 2022 Silver Jubilee at Makuhari Messe 02/10-22,' was postponed due to the pandemic, but those who want to snag some commemorative merch can now purchase concert apparel!

In addition, a BUMP OF CHICKEN x Pokemon T-shirt and hoodie will be available. Each comes with a special Blu-ray.

The Pokemon design feature Mew, which appeared in the special BUMP x Pokemon music video 'GOTCHA!' in September 2020.

All items were designed by VERDY. Items are available now, but they won't last long! Check out the band's official online shop for more details.

BUMP OF CHICKEN Release Extended Music Video for New Song 'Small World'

On November 5, the new film 'Sumikko Gurashi the Movie: The Magical Children of the Blue Moonlit Night' was released in theaters. An extended music video for the movie's theme song Small World, performed by rock band BUMP OF CHICKEN, has just been uploaded to YouTube. 

The music video takes place in the town that the Sumikko Gurashi characters call home, and shows them living their adorable daily lives. 'The Magical Children of the Blue Moonlit Night' tells the story of the Sumikko's strange encounter on a camping trip, where they meet five legendary wizard brothers who appear only during the blue full moon. Small World is a gentle track, perfect for this sweet story.

Small World, Theme Song for 'Sumikko Gurashi the Movie: The Magical Children of the Blue Moonlit Night' Long PV

Over 400,000 people have seen 'Sumikko Gurashi the Movie: The Magical Children of the Blue Moonlit Night' so far, making it the #1 film in both attendance and box office revenue at last week's domestic box office. A special meet-and-greet was held at Shinjuku Piccadilly on November 18 to celebrate the film's success, with director Takahiro Omori and actor Yoshihiko Inohara in attendance. The members of BUMP OF CHICKEN also expressed their love for the Sumikko Gurashi universe. 

Information

BUMP OF CHICKEN Official Site: 

Sumikko Gurashi Film Theme Song by BUMP OF CHICKEN Now Streaming

The adorable characters of Sumikko Gurashi are back on the big screen! Popular rock band BUMP OF CHICKEN performed the newest film's theme song titled Small World, and the track is now available to stream worldwide!

The set of cute characters were created by San-X, with the first products released in Japan in 2012. They were inspired by the feeling of comfort a person feels when in the corner of a room, and this is shown in their name, translated as 'life in the corner.' The new film, Sumikko Gurashi the Movie: The Magical Children of the Blue Moonlit Night, was released to commemorate the brand's tenth anniversary. The film will follow the Sumikkos on a camping trip where they meet Wan, Tsuu, Surii, Foh, and Faibu: five legendary wizard brothers who appear during the blue full moon. The new film is directed by Takahiro Omori and features a screenplay written by Reiko Yoshida. 

BUMP OF CHICKEN will be streaming a special live show on November 14, titled BUMP OF CHICKEN Studio Live Silver Jubilee. This won't be archived, so be sure to catch it live on YouTube! 

©2021 日本すみっコぐらし協会映画部

BUMP OF CHICKEN's New Song 'Small World' Named as Theme Song for New Sumikko Gurashi Movie

San-X have announced that the theme song for the 'Sumikko Gurashi: Aoi Tsukiyo no Mahou no Ko' nationwide roadshow will be BUMP OF CHICKEN's 'Small World.'

 

Theme Song ver.

"With the Sumikko's, I feel somewhat at ease." Those are the negative-but-unique Sumikko Gurashi. Having first been released in 2012, the series is celebrating its upcoming 10th anniversary with the 'Sumikko Gurashi: Aoi Tsukiyo no Mahou no Ko' movie. Inohara Yoshihiko and Honjo Manami will be in charge of the narration once more, encouraging and speaking on behalf of the Sumikko as they lovingly watch over the story.

The theme song was agreed upon after the producer, staff, and director Takahiro Omori heard the thoughts of writer Yokomizo Yuri, who is a fan of the group. 'Small World'  is a beautiful mid-tempo tune with a band sound. The song gently hugs the listener, immersing viewers in the gentle world of Sumikko. 

BUMP OF CHICKEN and writer Yokomizo Yuri each released a statement regarding the theme song announcement. 

A 30-second preview was also released, previewing 'Small World' for the very first time.

 

Be sure to check out BUMP OF CHICKEN's soothing theme song for 'Sumikko Gurashi: Aoi Tsukiyo no Mahou no Ko.'

Comment from BUMP OF CHICKEN


The members were truly moved upon viewing the first movie.

We feel extremely honored to have been chosen to perform the theme song for the sequel.

What will the Sumikko get up to this time?

We're looking forward to the release date.

Comment from Writer・Yokomizo Yuri


Whenever I was feeling down, BUMP OF CHICKEN's music would always be there to tell me that I'm okay, that I'm not alone. They have always influenced and encouraged me.

'Small World' is especially filled with kindness, staying quietly by your side in the same way that the Sumikko do. I was amazed by how perfectly it matches the characters.

I'm hopeful that with the help of this theme song, the film will find a place in the hearts of each viewer, from children to adults. 

Story

One Autumn day, the Sumikko go camping. They gaze into the sky to watch the moon, which seems larger, bluer, brighter than usual.

"A blue moon only occurs once every five years. On that night, a wizard will come to town – and grant your wishes," tells the legend, which comes true when five magical siblings emerge from the forest to visit the Sumikko town!

In the park, supermarket, and even in the forest,

The town is transformed into a magical party, with spells being cast one after another to paint the town in color.

As the wonderful eve draws to a close, the magicians decide to return to the moon. 

But for some reason… Tapioca is..?? Plus, the youngest 'Five' seem to have been taken..?

©2021 Japan Sumikko Gurashi Association Film Club
©2021 SAN-X CO., LTD. ALL RIGHTS RESERVED.


Special Pokémon Music Video 'GOTCHA!' Uses BUMP OF CHICKEN's Song 'Acacia'

BUMP OF CHICKEN's new song Acacia was used for a special new Pokémon music video entitled GOTCHA! which was posted onto the official Pokémon YouTube page along with captioned lyrics in 9 languages.

The music video's high quality animation was carried out by Bones (My Hero Academia; Fullmetal Alchemist: Brotherhood). It was directed by Rie Matsumoto (Blood Blockade Battlefront) with character designs by Yuki Hayashi (My Hero Academia: Two Heroes).

"I can't speak English," explains director Rie Matsumoto. "For me to have a full conversation in English, my native friend always goes to a lot of trouble for me. It's a situation I'm sorry for. I first met them on a flight, and began speaking to them, but because of the issue I just mentioned, it makes me feel awkward thinking back to it. But they smiled when they saw the Pikachu I had drawn on my phone. Both Pokémon and that trip came together to give me fond memories."

She continues: "I surmise that the Pokémon series has a long journey to go yet, so I hope this music video serves as a trip down memory lane for people—a stopover of past seasons in the series. I have overwhelming gratitude for the four members of BUMP OF CHICKEN who always put out wonderful music. I hope seeing the acacia flower is now something people will enjoy that they may not have thought to before. Thank you all."

Check out the full video below.

Pokémon Special Music Video "GOTCHA!"

BUMP OF CHICKEN will release their new physical single Acacia/Gravity on November 4, 2020. In the meantime, fans can now download Acacia from today (September 30).

The single will be released in two versions, both containing both songs. The "Acacia" edition's CD cover features a snippet taken from the end of the Pokémon music video and comes with a rubber key ring and sticker.

The "Gravity" edition has a beautiful floral design and comes with a DVD featuring 5 tracks taken from BUMP OF CHICKEN's performance at Zepp Osaka Bayside on their 2019 "aurora ark" tour. The cover art was once again created by designer VERDY and cameraman Yoshiharu Ōta.

©2020 Pokémon. ©1995-2020 Nintendo/Creatures Inc. /GAME FREAK inc.
Pokémon, ポケットモンスター and ポケモン are registered trademarks of Nintendo, Creatures Inc. and GAME FREAK inc.

Anime Film Omoi, Omoware, Furi, Furare Promotional Video Features BUMP OF CHICKEN's 'Gravity'

A new promotional video featuring scenes of the upcoming anime film Omoi, Omoware, Furi, Furare was released on Toho Animation's YouTube page and features the main theme song Gravity by BUMP OF CHICKEN.

Gravity is a gentle ballad and BUMP OF CHICKEN's first new song in almost a year. The band dropped the song and music video on September 10, 2020. The song will feature as the main theme for the anime film Omoi, Omoware, Furi, Furare which is set for release in Japan on September 18, 2020.

Omoi, Omoware, Furi, Furare, known as Love Me, Love Me Not in English, is a shojo manga series written and illustrated by Io Sakisaka. Her manga series Strobe Edge was adapted into a TV anime series and live-action film in 2014 while her other series Ao Haru Ride also got its own live-action adaptation in 2015. Both series, which are about youth, were a huge hit amongst teenagers in Japan. Omoi, Omoware, Furi, Furare is her latest work and has sold over 5 million copies in Japan.

Check out the promotional video for the upcoming anime film adaptation below.

BUMP OF CHICKEN will release a new live DVD and Blu-ray entitled BUMP OF CHICKEN TOUR 2019 aurora ark TOKYO DOME which features the full set of the final date of their 'aurora ark' tour held at Tokyo Dome on November 4, 2019. See the band's performance of Niji o Matsu Hito from the show below.

"Niji o Matsu Hito" from BUMP OF CHICKEN TOUR 2019 aurora ark Zepp Osaka Bayside

© 2020 アニメ映画「思い、思われ、ふり、ふられ」製作委員会  © 咲坂伊緒/集英社

Information

Omoi, Omoware, Furi, Furare
Release Date: September 18, 2020
Official Website: furifura-movie-animation.jp

BUMP OF CHICKEN "BUMP OF CHICKEN TOUR 2019 aurora ark TOKYO DOME"
First Press Limited Edition Blu-ray (2 Discs+CD+Merch): ¥17,000 (Before Tax) [TFXQ-78188]
First Press Limited Edition DVD (3 Discs+CD+Merch): ¥16,000 (Before Tax) [TFBQ-18232]
Regular Edition Blu-ray (1 Disc+CD): ¥8,000 (Before Tax) [TFXQ-78189]
Regular Edition DVD (2 Discs+CD): ¥7,000 (Before Tax)

BUMP OF CHICKEN Official Website: http://www.bumpofchicken.com/

Omoi, Omoware, Furi, Furare Anime Film Main Theme to be Performed by BUMP OF CHICKEN

BUMP OF CHICKEN's new song Gravity will be used as the main theme for the upcoming anime film Omoi, Omoware, Furi, Furare which will be released in Japan on September 18, 2020.

Omoi, Omoware, Furi, Furare, known as Love Me, Love Me Not in English, is a shojo manga series written and illustrated by Io Sakisaka. Her manga series Strobe Edge was adapted into a TV anime series and live-action film in 2014 while her other series Ao Haru Ride also got its own live-action adaptation in 2015. Both series, which are about youth, were a huge hit amongst teenagers in Japan. Omoi, Omoware, Furi, Furare is her latest work and has sold over 5 million copies in Japan.

The TV anime adaptation of Omoi, Omoware, Furi, Furare is being animated by A-1 Pictures. Confirmed voice cast includes Megumi Han as Akari Yamamoto, a girl who is realistic and positive about love but is bad at expressing her true feelings. Nobunaga Shimazaki will voice Rio Yamamoto who is Akari's step-brother. Soma Saito will play Kazuomi Inui, Yuna's childhood friend. Marika Suzuki is voicing Yuna Ichihara who is in love with the idea of love but has never actually experienced love herself.

A promotional video was released for the anime film which gives a first listen at the main theme Gravity by BUMP OF CHICKEN.

Omoi, Omoware, Furi, Furare | Promotional Video


BUMP OF CHICKEN | Comment

"We are so thankful that our new song 'Gravity' is being used as the main theme. The band were able to all watch the film together before its official release. Each of the characters is young lively, which is a perfect match for the vivid, detailed, and beautiful animation. They've created a really dazzling world. We look forward to the official release!" (Translated from Japanese by MMN)

© 2020 "Omoi, Omoware, Furi, Furare" Anime Film Production Committee

 © Io Sakisaka / Shueisha

Upcoming Anime Movie 'Omoi, Omoware, Furi, Furare' Voice Cast Behind The Scenes Report

In 2014, Io Sakisaka's popular shōjo manga series Ao Haru Ride was turned into a live-action film and given a TV anime adaptation. In 2015, her series Strobe Edge also became a live-action film, turning into a widespread sensation in Japan particularly among teens. As the hearts of young people across Japan were left throbbing for more, 2020 will be delivering Sakisaka's third and final story of her series of youth stories Omoi, Omoware, Furi, Furare (Love Me, Love Me Not) to the big screen.

Following in the steps of its predecessors, an unparalleled double production project that includes the release of both a live-action adaptation and animated movie of Omoi, Omoware, Furi, Furare (Love Me, Love Me Not) will be arriving at the big screen. The animated movie is set for release on May 29, 2020 and the live-action movie will premiere on August 14, 2020 

An Extraordinary Project Team and Voice Cast

Supreme creators joined forces for the project including director Toshimasa Kuroyanagi, animation studio A-1 pictures (Sword Art Online), screenwriter Yoshida Erika (Heroine Shikkaku, My Teacher, My Love) and composer Yuji Nomi, who famously composed soundtracks for Studio Ghibli Films such as Whisper of the Heart and The Cat Returns.

The exceptional voice cast includes Megumi Han, who voices the proactive, lovestruck main character Akari Yamamoto, who stumbles over her inability to express her true feelings. The second main protagonist is Akari's friend Yuna Ichihara (Marika Suzuki), who is romantic but tends to hold back. Akari's stepbrother Rio Yamamoto, who battles inner conflicts about his relationships, is played by Shimazaki Nobunaga and Yuna's calm, collected and sincere childhood friend Inui Kazuomi is played by Saito Soma.

The Main Cast Of Four Gets Recording

For Suzuki, the anxiousness of stepping up to a main role for the first time was obvious. As the actress for the other main character, Han was immediately by her side to offer words of encouragement such as "it will all be fine." With Han and her years of experience playing lead roles there to reassure Suzuki, the recording was off to a smooth start. Just as Akari and Yuna are close in the manga, the two voice actresses had a similar relationship during recordings, with Suzuki following Han's lead.

Suzuki gradually got the hang of recording after several attempts. The director was very impressed by how much the voice cast absorbed their characters, entirely transforming into them and maintaining their natural, pure, youthful passion. Each of the four main characters have commented on their experience.  

Han Megumi as Akari Yamamoto

You can end up producing wonderful things when your character engages in dialogue. I wanted to treasure it so I was a bit creative. I was able to cultivate Akari's emotions by studying the relationships Akari has with Yuna, Rio, Kazuomi, her family and other people she interacts with. I worked hard to get in touch with Akari's personality as she tries to become more honest with her feelings. Suzuki's honesty, Shimazaki's kindness and Soma's reassurance really helped me to do this. 

Marika Suzuki as Yuna Ichihara

This was my first time recording in front of the mic and despite my constant panicking, everyone was so encouraging. I became very flustered when I had to keep recording the same thing over and over again. At those times, someone would bring up a different topic to calm me down. I am so grateful for everyone's kindness. When recording with the others, I was amazed at how they could handle difficult dialogue so smoothly. I was shocked at just how much of an amateur I was in comparison. Every time we recorded, I challenged myself to improve my voice acting skills so that I got continuously better. I worked on increasing my confidence so that I can keep up with the experienced actors, all the while reminding myself of just how happy I am to be involved in this project. 

Soma Saito as Inui Kazuomi

From the first day I took part, I was able to record with the other four by chance which I was very grateful for. Just as expected, the audition and promotional video recordings were a completely different experience. The feelings that hit me when I was voice acting with others were very comforting. From start to finish, the entire experience was very wholesome. Once we were done, everyone agreed that we wanted to do more voice acting together. Overall, it was an energizing and fulfilling experience. 

Shimazaki Nobunaga as Rio Yamamoto

I was keen to get to know Rio from the inside to the outside. The staff and cast were exceptionally wonderful to the extent that I was able to feel Rio as a separate being living in another world – even though it's a fictional story. I had an incredibly fun time voice acting thanks to everyone. I am so excited to see the finished movie. 

When the sensational movie is dropped, we will all be able to witness the true skills and emotional power of the voice cast. The new films are bound to sweep the nation off its feet again. Stay tuned for more information.

Information

Omoi, Omoware, Furi, Furare (Love Me, Love Me Not) Animated Movie

Premiere: May 29, 2020

Official Website: https://furifura-movie.jp/

Shōjo Manga Omoi, Omoware, Furi, Furare Gets Anime & Live-Action Adaptations

It has been announced that anime and live-action adaptations of Io Sakisaka's shōjo manga series Omoi, Omoware, Furi, Furare are in the works.

Io Sakisaka is a Japanese manga author and illustrator known for such works as Strobe Edge (2007-2010) and Blue Spring Ride (2011-2015). Her work has been regarded highly for its delicate and vibrant storytelling. As of April 2019, her bibliography of 11 series have sold over 4.5 million copies in Japan.

Io Sakisaka released a statement commenting on her close involvement with the adaptations: "It has been a very valuable opportunity to me in getting to work alongside the staff to write the script. I explained to the writers my thoughts on the characters and each and every scene as well as parts that have to be included no matter what. I also admired the differences in how live-action and animation convey things differently."

Omoi, Omoware, Furi, Furare is a romance story about four characters―two girls and two guys―each of whom have different views of love. The series characters are noted for their distinct personalities, and the story as a whole has been praised as a well-written human drama that uses love and friendship to tackle growing up and facing oneself and others.

The anime adaptation will be animated by A-1 Pictures (Sword Art Online series) who will breathe life into Sakisaka's world and present the youth and growth of her characters.

The cast is as follows:

Akari Yamamoto (Minami Hamabe)
Yuna Ichihara (Riko Fukumoto)
Rio Yamamoto (Takumi Kitamura)
Kazuomi Inui (Eiji Akaso)

The anime will be released in May 2020 and the film in August 2020.

Ⓒ2020 "Omoi, Omoware, Furi, Furare" Production Committee ©Io Sakisaka / Shueisha

Information

Omoi, Omoware, Furi, Furare

Film Adaptation: August 2020

Anime Adaptation: May 2020

BUMP OF CHICKEN's Song 'Gekkou' to Feature New Karakuri Circus Ending Theme

It has been announced that BUMP OF CHICKEN's song Gekkou will be used as the third ending theme for the ongoing anime series Karakuri Circus from April 11 onward.

Gekkou was previously used as the anime's first opening theme from October to December last year. The song features a unique fusion of acoustic guitar and accordion mixed with a fast-paced guitar sound.

The song was written and composed by the band's vocalist and guitarist Motoo Fujiwara. All the members are known fans of the Karakuri Circus manga series which made them a perfect fit for performing the track.

It is extremely rare to see the same song used as both an opening and ending theme to an anime series. Perhaps it is an insight into the song's deep connection with the series. This time, the second half of the song will be used as the ending theme. The new lyrics and deepening ensemble will serve to prop up the story as it draws to its conclusion.

An official new promotional video was posted YouTube which plays the new ending theme. Check it out below.

"Karakuri Circus" 6th Animated PV