Eve Announces Anime EP Featuring Josee, the Tiger and the Fish Main Theme and More
Eve has announced that his first ever EP Kaikai Kitan/Ao no Waltz will be released on December 23, 2020.
The EP will feature a total of seven songs including Eve's opening theme Kaikai Kitan for the TV anime series Jujutsu Kaisen, the main theme Ao no Waltz and insert song Shinkai (song reading not confirmed, '心海' in Japanese) for the upcoming anime film Josee, the Tiger and the Fish which is set for release on December 25, 2020, Yakusoku for the new project WonderWord, and three additional tracks.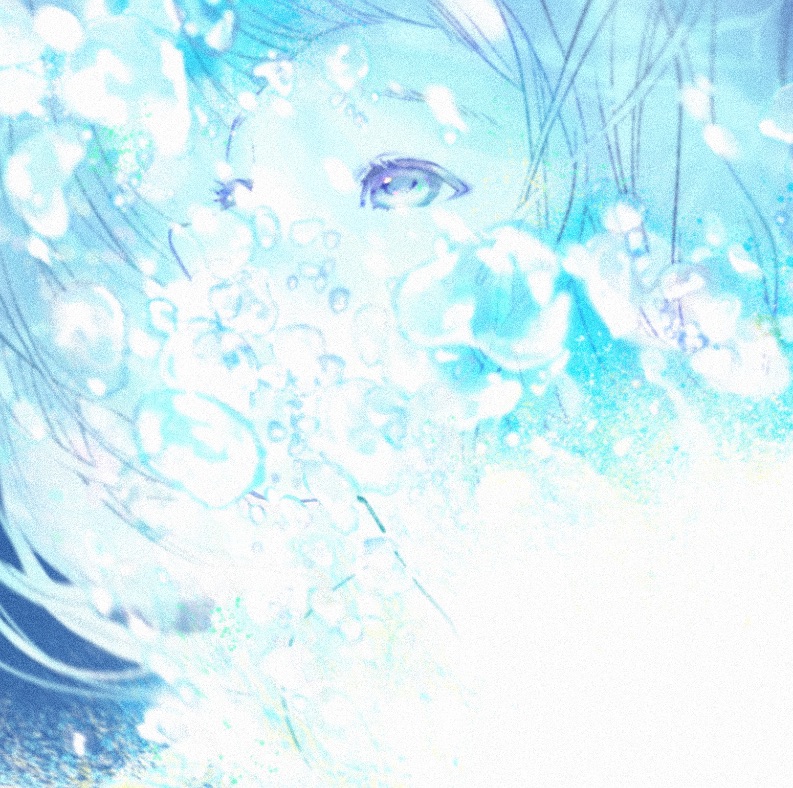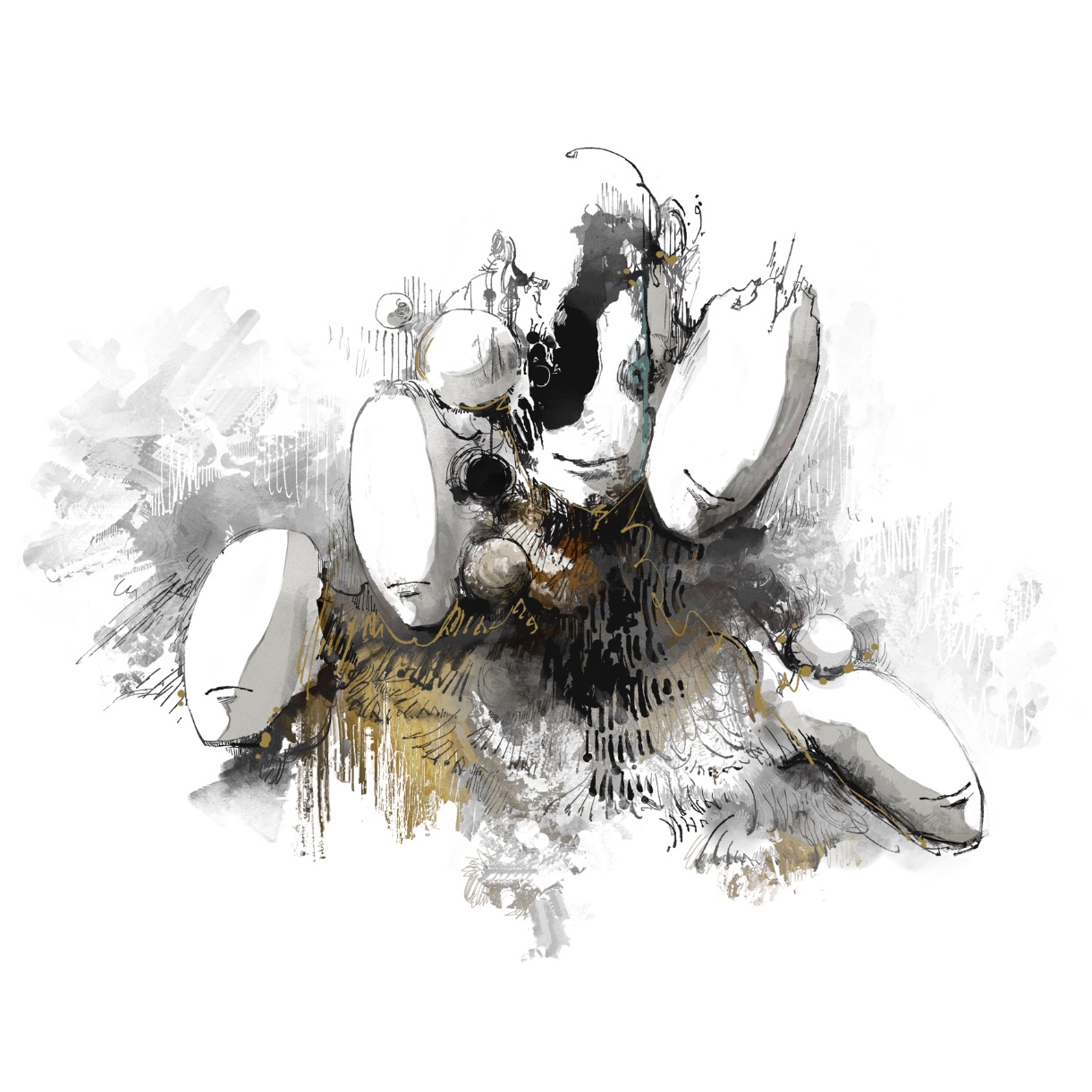 Jujutsu Edition copies of the EP include cover art from Jujutsu Kaisen and comes with a DVD featuring 'exclusive video content.' Josee Edition copies feature Josee, the Tiger and the Fish cover art, while Regular Edition copies feature original artwork by Mah who also worked on Eve's previous releases Bunka, Otogi, and Smile.
Select music stores in Japan are offering additional gifts to those who pick up copies of the EP. If you order the CD in Japan by November 20, 2020, you will also get a music video DVD and free sticker. Full info can be found on the EP's official website.
©Gege Akutami / Shueisha・Jujutsu Kaisen Production Committee
©2020 Seiko Tanabe/ KADOKAWA/ Josee Project
Information
Kaikai Kitan/Ao no Waltz
Release Date: December 23, 2020
Jujutsu First Press Limited Edition (CD+DVD): ¥2,500 (Tax Included) [TFCC-86741]
Josee First Press Limited Edition (CD+Merch): ¥2,500 (Tax Included) [TFCC-86742]
Regular Edition (CD-Only): ¥2,000 (Tax Included) [TFCC-86743]
EP Official Website: https://eveofficial-kaikaiwarutsu.com/
Eve Official Website: http://eveofficial.com
Jujutsu Kaisen
Official Website: jujutsukaisen.jp
Josee, the Tiger and the Fish 
Release Date: December 25, 2020
Josee, the Tiger and the Fish Official Website: https://joseetora.jp/
RELATED ENTRIES
Eve's Song Bokurano, the 6th Opening Theme for My Hero Academia, Hits Streaming Services

The sixth opening song for the anime series My Hero Academia, Bokurano, was added to all major streaming services on January 8, 2023. The track is performed by popular artist Eve.

Bokurano – Eve

Eve, a longtime fan of My Hero Academia, claims that the episodes in the second cour of the sixth season hold a "special place" in his heart. "The song Bokurano was created to inspire our favorite battered heroes, pushing them to overcome their hardships together," he said. The track features Eve's signature fast-paced guitar along with the singer's powerful voice and sensitive lyrics. Up-and-coming music video creator niL, who previously worked on Eve's Yuseiboushi, provided the jacket art

In the second cour of the sixth season, the protagonist Izuku Midoriya will face the aftermath of the deadly battle seen during the Paranormal Liberation War Arc. The opening shows Deku with an entirely new aura and fans are sure to be shocked by how the series progresses!

Comment from Eve

"I'm happy to announce that I'll be performing the sixth opening theme for the anime series My Hero Academia. 

The song Bokurano was created to inspire our favorite battered heroes, pushing them to overcome their hardships together. 

I have a personal attachment to this series and I'm so honored that I was asked to write a song for it!"

Information

Bokurano – Eve (Digital Single)
My Hero Academia 6th Opening Theme
Release Date: January 8, 2023
Streaming Links: https://tf.lnk.to/Bokurano

Eve Releases Music Video for White Snow, the Theme Song for Black Night Parade

Popular singer Eve has released the music video for White Snow on his official YouTube channel. The track is being used as the theme song for the film Black Night Parade which opened in theaters on December 23, 2022.

The music video was created by Haruka Fujita, known for her work on the Violet Evergarden anime series and film. CloverWorks helmed the animation production, and viewers will be pulled in by its natural landscapes and captivating characters. Between Eve's gentle yet powerful voice and the orchestral portions of the track, this is a memorable addition to the artist's discography.

「白雪」MV
https://www.youtube.com/user/ooo0eve0ooo

The Christmas comedy Black Night Parade was originally a manga series by Hikaru Nakamura, the creator of Arakawa Under the Bridge and Saint Young Men. The live-action film will be directed by Yuichi Fukuda, who has worked on several live-action film adaptations of manga series including Gintama and Kyo Kara Ore Wa! Fukuda also wrote the screenplay along with Tetsuo Kamata. The protagonist Miharu Hino will be played by Ryo Yoshizawa. Shino Hojo will be played by Kanna Hashimoto. Taishi Nakagawa will play Kaizer Tanaka and Keisuke Watanabe will play Teppei Kohira.

Eve to Hold YouTube LIVE on Christmas Eve with Afterparty for Premium Members

Eve has announced a special YouTube LIVE scheduled to take place on December 24 at 19:00. The stream will take place on the artist's official YouTube channel and those with YouTube Premium memberships will be able to take place in an Afterparty starting at 19:30. 

Starting at 19:00 on Christmas Eve, fans can enjoy a rare live studio performance complete with a full band. The Afterparty will include a special chat with Eve in which the artist reflects on the past year and gives hints on what's to come. Fans won't want to miss this exclusive opportunity!

Special Jujutsu Kaisen Exhibition Highlights Attractions and Products from Kyoto

From November 11 until December 8, a series of Kyoto-inspired Jujutsu Kaisen goods will be on sale outside the West Gate at JR Kyoto Station! Along with the merchandise, fans will also be able to snag local foods at the exhibition. 

Collaborative Packaging: Local Products from Kyoto

*The products shown are under development and may change slightly. 

Purchase Bonus: Limited Edition Kyoto Postcard

*The postcard's design will change during the first and second halves of the exhibition.

*Postcards from the Sendai venue will not be available.

*Postcards will only be available while supplies last.

Be sure to grab some of these Jujutsu Kaisen products packed with Kyoto charm!

©芥見下々/集英社・呪術廻戦製作委員会

Eve to Sing Theme Song for Christmas Comedy Film 'Black Night Parade'

Popular singer Eve will sing the theme song for the film Black Night Parade, coming to theaters nationwide on December 23, 2022. A new trailer featuring the track has also been released alongside the announcement.

Eve's YouTube channel has over 4.2 million subscribers with video views of over 1.9 billion. The new song, Shirayuki, was written by the singer himself, who has become incredibly popular with overseas music fans as well. The track manages to be both gentle and powerful in equal measure, combining an orchestra with Eve's unique vocals. In conjunction with the release of the trailer, an exclusive pre-release version of the song has been posted to TikTok.

Black Night Parade Trailer: https://youtu.be/57CkdVMky4o

Black Night Parade was originally manga series by Hikaru Nakamura, the creator of Arakawa Under the Bridge and Saint Young Men. The live-action film will be directed by Yuichi Fukuda, who has worked on a number of live-action film adaptations of manga series including Gintama and Kyo Kara Ore Wa! Fukuda also wrote the screenplay along with Tetsuo Kamata. The protagonist Miharu Hino will be played by Ryo Yoshizawa, while Shino Hojo will be played by Kanna Hashimoto. Taishi Nakagawa will play Kaizer Tanaka and Keisuke Watanabe will play Teppei Kohira.  

The story follows Miharu Hino, a man who is completely hopeless at everything he does. He failed his entrance exam, failed at job hunting, and has no love life to speak of. After working at a convenience store for three years, he meets a man in a black Santa suit who kidnaps him, offering him a job. Miharu then begins working at Santa Claus House, a mysterious company at the North Pole that delivers gifts to children around the world.

Comment from Eve

"I'm incredibly honored because I loved both the original manga and Fukuda's past works. I wrote this song Shirayuki with the hope that Christmas could be an important day for everyone. I would be so glad if this song makes you nostalgic for winter, making you imagine the cold air that stings your nose and the stars in the clear night sky. I love Kunehito, so I am looking forward to seeing him in the film."

©︎2022「ブラックナイトパレード」製作委員会 ©︎中村光/集英社

CrosSing Cover Song Project Releases Miyu Tomita's Version of Jujutsu Kaisen Theme on Streaming Services

In March 2022, the cover song project CrosSing was launched. Amassing instant popularity, tracks featured as part of the project have pulled in millions of views. The project has featured popular voice actors Maaya Uchida, Kana Hanazawa, and Akari Kito. 

 

On September 28, a recording video of voice actress Miyu Tomita singing the Jujutsu Kaisen opening theme Kaikai Kitan was released. Known for her work in anime series like Made in Abyss and Interspecies Reviewers, Tomita sings Eve's mega-hit with ease, and fans won't want to miss hearing her incredible voice. 

 

Kaikai Kitan from CrosSing – Miyu Tomita (Recording Video)

The track is now available to stream, and those purchasing the high-resolution compilation on mora will be able to hear an exclusive chat with Tomita herself. In addition, those who play the song on LINE MUSIC over 300 times in two weeks starting September 28 will be entered for a chance to win an autographed image. Those following the official CrosSing Twitter and TikTok accounts can repost a specific post to be entered to win a signed autograph card, and two lucky winners will be selected.

 

On September 21, the CrosSing project released its first compilation album, CrosSing Collection Vol. 1. In addition to the 12 incredible tracks currently available on YouTube and streaming services, Kana Hanazawa's cover of Rain from Makoto Shinkai's short anime film The Garden of Words is included as a bonus track. 

 

Stay tuned for more from CrosSing as the third season heats up!

Information

Kaikai Kitan from CrosSing – Miyu Tomita

Streaming Links:

https://CrosSing.lnk.to/TomitaMIyu_KAIKAIKITAN

 

CrosSing Collection Vol.1

Release Date: September 21, 2022

Price: ¥3,850 (Tax Included)

*This product will be sold exclusively through the Canime shop.

Teaser for CrosSing Cover Song Project's 3rd Season Shows Miyu Tomita Performing Jujutsu Kaisen Opening

29.September.2022 | MUSIC

In March 2022, the cover song project CrosSing was launched. Amassing instant popularity, tracks featured as part of the project have pulled in millions of views. The project has featured popular voice actors Maaya Uchida, Kana Hanazawa, and Akari Kito. 

CrosSing's first compilation album CrosSing Collection Vol. 1 was released on September 21, and in addition to the 12 incredible tracks currently available on YouTube and streaming services, Kana Hanazawa's cover of Rain from Makoto Shinkai's short anime film The Garden of Words is included as a bonus track. This song won't be available to stream, so grab the album–and don't miss out on the preview video on YouTube to hear a small snippet!

On September 21, the first performer for the third season of the project was revealed to be voice actress and singer Miyu Tomita. Known for her work in anime series like Made in Abyss and Interspecies Reviewers, Tomita covered Eve's Kaikai Kitan, the opening theme for the popular series Jujutsu Kaisen. The recording video will be released on September 28 at 20:00, so don't miss it!

 

Other performers to appear during CrosSing's third season include Shugo Nakamura, Yoko Hikasa, Ayana Taketatsu, Yurika Kubo, and Megumi Nakajima. 

Information

CrosSing Collection Vol.1

Release Date: September 21, 2022

Price: ¥3,850 (Tax Included)

*This product will be sold exclusively through the Canime shop.

https://canime.jp/product/SCCG000000108/

Kaikai Kitan – Miyu Tomita (from CrosSing)
Release Date: September 28, 2022

CrosSing Official Site: https://cros-sing.jp/

Jujutsu Kaisen 0: The Movie Inspires Limited Time Tamagotchi Collaboration

Premium Bandai has opened orders for three Tamagotchi inspired by Jujutsu Kaisen 0: The Movie! These special items will be available to order until October 7 at 23:00, and fans of the film and the anime series won't want to miss this chance.

The Tamagotchi will come in three designs, inspired by the characters Okkotsu, Gojo, and Geto. 

By feeding snacks to Okkotsu and engaging in mini-games, users can eventually discover and develop 13 different characters from the film!

Players will find three unique mini-games to play. In one, they must avoid a black rope by pressing buttons. In the second, players will be taking photos of crepes, and in the third, users will be pressing specific buttons at just the right moment to correctly line up images of characters from the film. The mini-games include appearances by Panda, Miguel, Mimiko, and Nanako. 

Fans will want to keep an eye out for other appearances and familiar scenes from the film as they play with their Tamagotchi!

(C) 2021「劇場版 呪術廻戦 0」製作委員会 (C)芥見下々/集英社 (C)BANDAI

Eve to Release First Video Collection, Reveals Music Video for 'Kaikai Kitan (Adam by Eve ver.)

01.September.2022 | MUSIC

Eve has announced the release of his first video collection, ZINGAI, on December 13, 2022. The artist has also released the music video for Kaikai Kitan (Adam by Eve ver.) on his official YouTube channel. 

During the additional Nippon Budokan performance of Eve Live Tour 2022 Kaizin, a video rolled after the final song, surprising audiences with the announcement of Eve's first video collection. This release will commemorate the 5th anniversary of the release of Eve's album Culture on December 13, 2017.

Even's first video work ZINGAI features live footage from his performances at Nippon Budokan. Fans will also find Kaikai Kitan, the opening for the popular anime series Jujutsu Kaisen, featured heavily. The track has been streamed over 300 million times and played over 250 million times on YouTube, and became one of the biggest tracks overseas on Spotify in 2021. Music videos for some of Eve's biggest hits, including Dramaturgy, Literary Nonsense, and As You Like It will be included in HD. ZINGAI will also include commentary by Eve himself.

Kaikai Kitan (Adam by Eve ver.) – Eve (Music Video)

The Limited First Edition comes in a special resin case with a framed box along with a special 60-page book featuring live photos, music video art, rehearsal snapshots, storyboards, and more. Fans will also find an original sticker sheet and an original Live Pass. 

The jacket illustration is by Mai Yoneyama, the illustrator who created the music videos for Eve's Raison Detre and YOKU. A special website for the ZINGAI video collection is now open.

 

Be sure to keep an eye out for more news from Eve!

Eve Live Tour 2022 'Kaizin' – Nippon Budokan Additional Performance Set List

The set list from Eve's concert at Nippon Budokan has been transformed into a playlist now available on Apple Music, Spotify, and LINE MUSIC. The image for the playlist is a live photo from the show, and you won't want to miss it!

Information

ZINGAI

Release Date: December 13, 2022

▼ZINGAI Edition (Limited First Edition, Special Box) (Blu-ray or DVD)

Blu-ray: ¥11,000 (Tax Included)

DVD: ¥9,900 (Tax Included)

▼Standard Edition (Blu-ray or DVD)

Blu-ray: ¥7,480 (Tax Included)

DVD: ¥6,380 (Tax Included)

Preorder: TF.lnk.to/ZINGAI

Special Site: https://eveofficial-zingai.com/

Official Site: https://eveofficial.com/

Jujutsu Kaisen 0: The Movie Gets Collaboration Cafe at Three Tower Records Cafe Locations

Tower Records Cafe locations in Tokyo, Nagoya, and Osaka have announced a collaboration with Jujutsu Kaisen 0: The Movie! Starting September 9, fans will be able to grab some tasty treats and special merch. 

Jujutsu Kaisen 0: The Movie opened in theaters on December 24, 2021. A prequel to the beloved Jujutsu Kaisen series, the film was extremely well-recieved, remaining in theaters for over five months. Fans fell in love with the narrative and Yuta's story, as well as the intricate fight scenes crafted by MAPPA and the impressive soundtrack. 

To celebrate the film's release on DVD and Blu-ray in September, Tower Records Cafe locations in Tokyo, Nagoya, and Osaka will hold limited-time collaboration cafes. The menu was inspired by familiar characters and their personalities, and visitors who reserve seats ahead of time will receive a bonus sticker featuring a newly-drawn illustration made exclusively for the event.

Yuta Okkotsu's Salted Cabbage Peperoncino: ¥1,580 (Tax Included)

Panda's Small Dishes & Pancakes: ¥1,580 (Tax Included)

Satoru Gojo's Sweet Meal: ¥1,380 (Tax Included)

Part 1 Design

Part 2 Design

A random postcard will be handed out to those who order from the collaboration menu during the first phase of the cafe. There are a total of five to collect featuring Yuta, Maki, Toge, Panda, and Satoru. 

Collaboration Goods

Character Cards

Guests will also be able to purchase exclusive merchandise featuring brand-new illustrations. For every ¥2,000 spent (including tax), guests will receive a character card as a bonus!

Information

Jujutsu Kaisen 0: The Movie x Tower Records Cafe

Omotesando / Umeda NU Chayamachi:
Part 1: September 9 – September 20 / Part 2: September 21 – October 2

Nagoya Sakae SKYLE:
Part 1: September 9 – September 17 / Part 2: September 18 – September 26

Details: https://tower.jp/jujutsukaisen-cafe

In October 2020, Eve released the track Yakusoku (Promise) in collaboration with the animation studio CloverWorks. Later, a creator submitted a response to an open call on the story website monogatary.com. This story, Iro ga Oyoide, Iki wo shita (The Colors Swam and Breathed), was inspired by the song. This incredible story will now be transformed into a 4-episode radio drama performed by incredible voice actors on Nippon Broadcasting System in August and September.

The 2020 song Yakusoku was included on the Kaikai Kitan/Ao no Waltz EP. The music video was produced in collaboration with the animation studio CloverWorks, and has received over 8 million views. It was the first music video created as part of the WonderWorld project, which aims to share people's personal stories through music and animation. The project's theme is "creative expansion without barriers." 

Information

Original Plan: Eve
Original Work: Ito Yoruno's Iro ga Oyoide, Iki wo shita
(https://monogatary.com/story/115536)
Script: Rie Uehara

Gaku no Ne – Eve Radio Drama ~Iro ga Oyoide, Iki wo shita~
Dates: August 1, 15, 22, September 5 / 19:20-19:40 (4 episodes total)
Channel: Nippon Broadcasting System (Kanto Local Station *Available on radiko)
Main Cast: Nobunaga Shimazaki / Soma Saito

Official Website: https://eveofficial.com/

Jujutsu Kaisen Inspires First Theater Show Attraction at Universal Studios Japan

The popular series Jujutsu Kaisen is getting its first theater show at Universal Studios Japan! Jujutsu Kaisen: The Real 4-D will open at the theme park on September 16, 2022 for a limited time only. For the first collab between the park and the globally-popular series, fans will be able to experience the ultra-realistic world of Jujutsu Kaisen through 3D imagery and special effects. 

Jujutsu Kaisen: The Real 4-D

The 4D ride will tell an entirely new story, allowing guests to experience a fight between the main cast and Cursed Spirits. Yuji Itadori and friends are fighting to prevent a conspiracy targeting the opening of a Jujutsu High School in Osaka. This will also mark the first time that characters from the series will appear in 3D. Along with Yuji, fans will be able to see Megumi Fushirugo, Nobara Kugisaki, Aoi Toudou, and Satoru Gojo in an entirely new way. Along with engaging graphics, fans can expect to experience seat vibrations, water splashes, and more. 

Jujutsu Kaisen x Hollywood Dream – The Ride ~Kaikai Kitan~

Along with the 4-D theater show, Hollywood Dream – The Ride will be transformed for the collaboration. The theme song for Jujutsu Kaisen, Kaikai Kitan by Eve, will be played on the ride for a limited time, from September 16, 2022 until January 18, 2023. The track is incredibly popular, and the opening for the series has been watched over 250 million times on YouTube. Listening to it on a roller coaster will be an entirely new experience and one that you can only experience at Universal Studios Japan!

Additionally, there will be Jujutsu Kaisen-themed food and merchandise available during the crossover event. More information will be announced in the future.

WIZARDING WORLD and all related trademarks, characters, names, and indicia are © & ™ WBEI. Publishing Rights © JKR. (s22)
Minions and all related elements and indicia TM & © 2022 Universal Studios. All rights reserved.TM & © Universal Studios & Amblin Entertainment
Universal Studios Japan TM & © Universal Studios. All rights reserved.
© Nintendo
©芥見下々/集英社・呪術廻戦製作委員会