Sendai, the capital of Miyagi Prefecture and the largest city in Japan's Tohoku region, is a two-hour bullet train ride from Tokyo. The city has earned the nickname Mori no Miyako, or 'City of Trees,' due to the abundant rows of zelkova trees lining many of its streets. It bustles with charm and is enjoyed by locals and tourists for its history, sights, and events, such as its associations with the Japanese regional ruler Date Masamune, the famous Sendai Tanabata Festival, and more. However, there are many other incredible locations that Sendai has to offer that aren't as well known as the popular sites, so today we are joined by Etsuna who is giving us the latest in what can be found in the city.
Along The Coast
The coast of Sendai was struck by a tsunami when the Great East Japan Earthquake struck back on in March 2011. Today, the area is continuing its re-development efforts. New facilities have and are being built, including plenty of new spots the area never had before. Sendai is home to a memorial hall for remembering those affected during the disaster which is a must-visit if travelling to Sendai.
Sendai Umino-Mori Aquarium
Feel the sea breeze and ocean water of Tohoku against your skin
Sendai Umino-Mori Aquarium opened in 2015 as the larrgest aquarium in the Tohoku region. The first floor is themed on the waters of Tohoku where many rare aquatic species from the Sanriku Coast are housed. The second floor is centred on sea creatures found in the oceans around the world such as tropical fish, jellyfish, marine mammals, and other familiar faces.
Visitors can even meet ascidians there which are famous in the Sanriku Coast.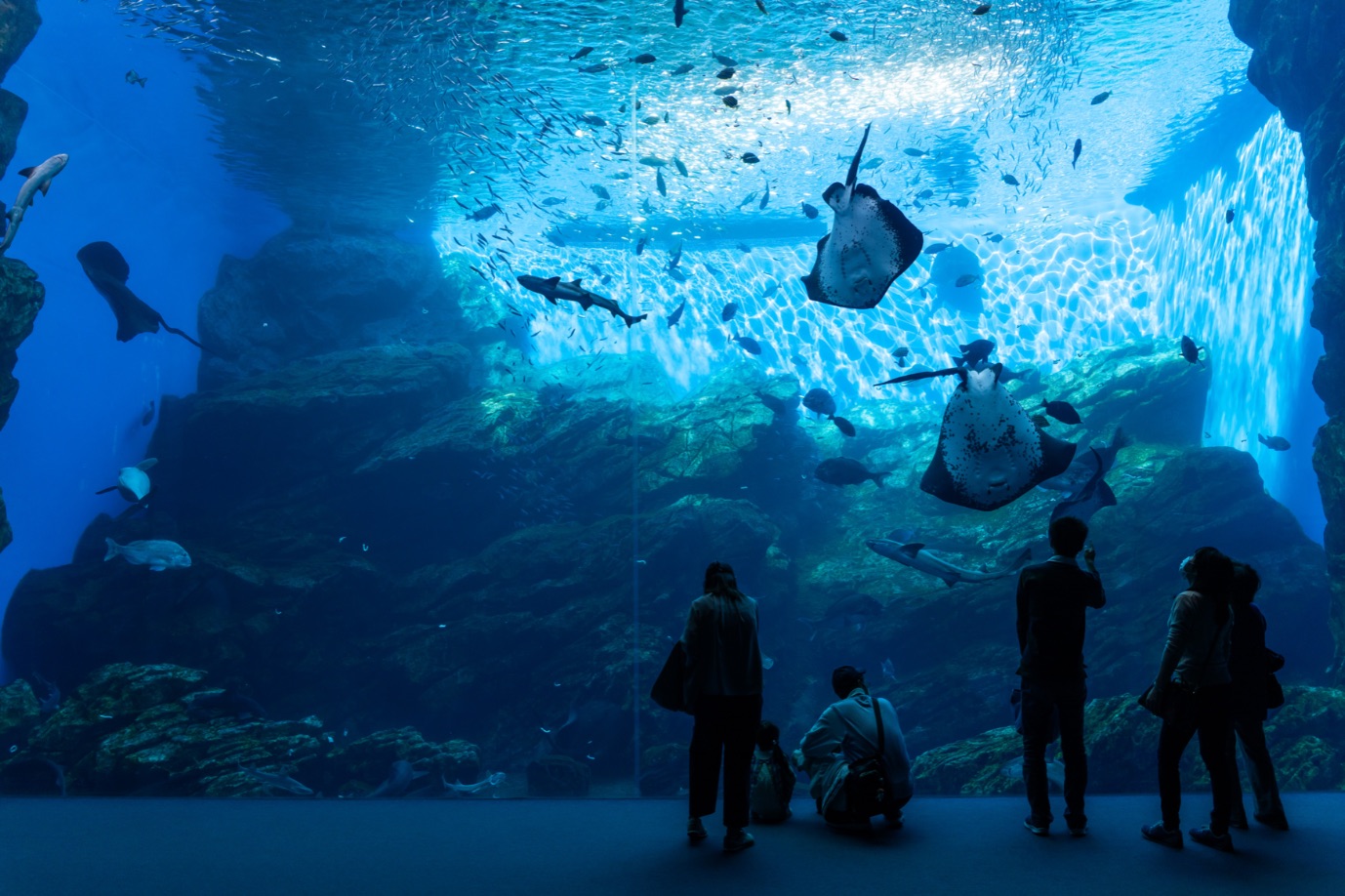 The large fish tanks let in a lot of natural light, recreating the beauty of the Sanriku sea.

There's also a special spot where you can get up close to some of the fish!

The aquarium offers an optional program where visitors can feed the penguins.

"It's a pretty big aquarium," said Etsuna. "It was great to see all of the different things they have on display. I had a lot of fun feeding the penguins too!"
Sendai Umino-Mori Aquarium
Address: 4-6 Nakano, Miyagino-ku, Sendai-shi, Miyagi Prefecture
Opening Hours: 10:00-17:00 (May change depending ont he season)
No Fixed Holidays
TEL: 022-355-2222
Access: 10-minutes by shuttle bus (free ride) from JR Nakanosakae Station
Price: Adults ¥2,200 / Seniors, High School and Junior High School Children ¥1,600 / Elementary School Children ¥1,100 / Infants ¥600 (All Tax-Inclusive)
Official Website: http://www.uminomori.jp/umino/
Sendai Chuooroshiuri Market
Fresh fish at an affordable price
Sendai Chuooroshiuri Market is like the kitchen of Sendai. The food shops there were opened by locals. Visitors will find many different bites to eat when visiting. Etsuna visited Sushi Yoshi, a restaurant in the area so popular that there's always a line.

The restaurant's name, Sushi Yoshi, suggests that it's a sushi restaurant, but they actually serve common delicacies like rice bowls and set meals.

Maguro Sanshudon | ¥1,500

This rice bowl contains three kinds of maguro tuna, so much in fact that you can't even see the rice!
"You can enjoy delicious fresh fish at a reasonable price. You might have to wait in line, but it's totally worth it!"
 Sushi Yoshi
Address: 4-3-1 Oroshimachi, Wakabayashi-ku, Sendai, Miyagi
Opening Hours: 6:30-13:30
Closed: Wednesdays and Sundays
TEL: 022-232-8042
Access: 20-minutes by bus from Sendai Station
Sendai 3/11 Memorial Community Center
Learn the story of the disaster
Inside Arai Station, which is the last stop on the Tokyo Metro Tozai Line, you can find the Sendai 3/11 Memorial Community Center where visitors can learn all about how the Great East Japan Earthquake affected Sendai through the exhibition rooms and in the communal space.

The first floor features a panel with a 3D map of how the tsunami inundated the region as a result of the earthquake.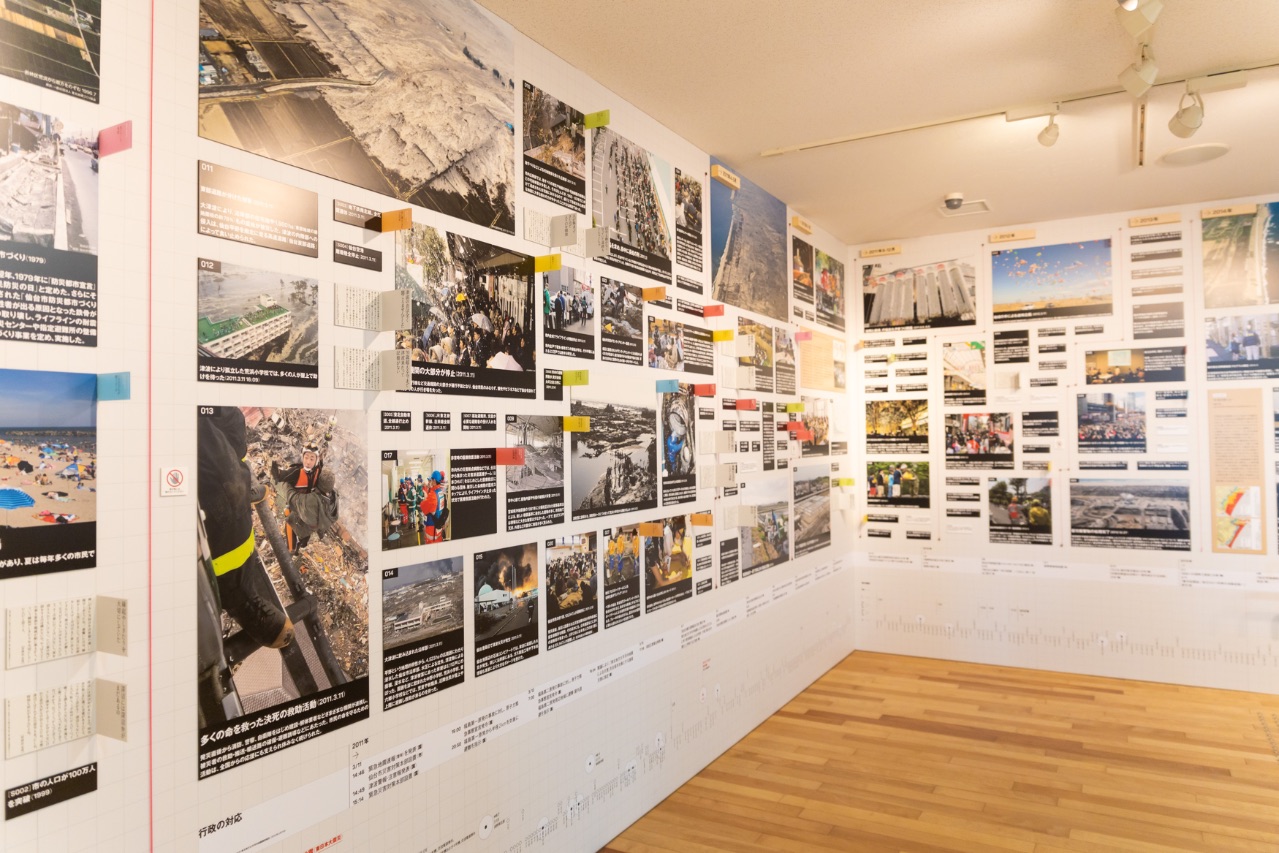 Up on the second floor is a permanent exhibition showcasing the restoration and restoration efforts of the community as well as real photos from around the time of the disaster.
There are also staff members there who survived the disaster and can describe their experiences as well as current issues facing Sendai.
"I got teary when the speaker told me about the hardships they faced at that time," explains Etsuna. "The people of Sendai are living their lives looking forward, and I have a lot of respect for them."

Sendai 3/11 Memorial Community Center
Address: Kutsugata-85 Arai, Wakabayashi-ku, Sendai, Miyagi
Opening Hours: 10:00-17:00
Closed: Mondays (or Tuesday if the Monday falls on a public holiday) / Day after public holiday / New Year Holidays
TEL: 022-390-9022
Access: Arai Station
Entry: Free
Official Website: http://sendai311-memorial.jp
Sendai Arahama Elementary School
The school that still stands after the earthquake disaster
On the day of the Tohoku earthquake, many local residents fled to Sendai Arahama Elementary School where 320 people were trapped including the evacuees, children, and teachers, before managing to escape safely to the roof. The school is now open as a memorial to preserve the memories of those who survived.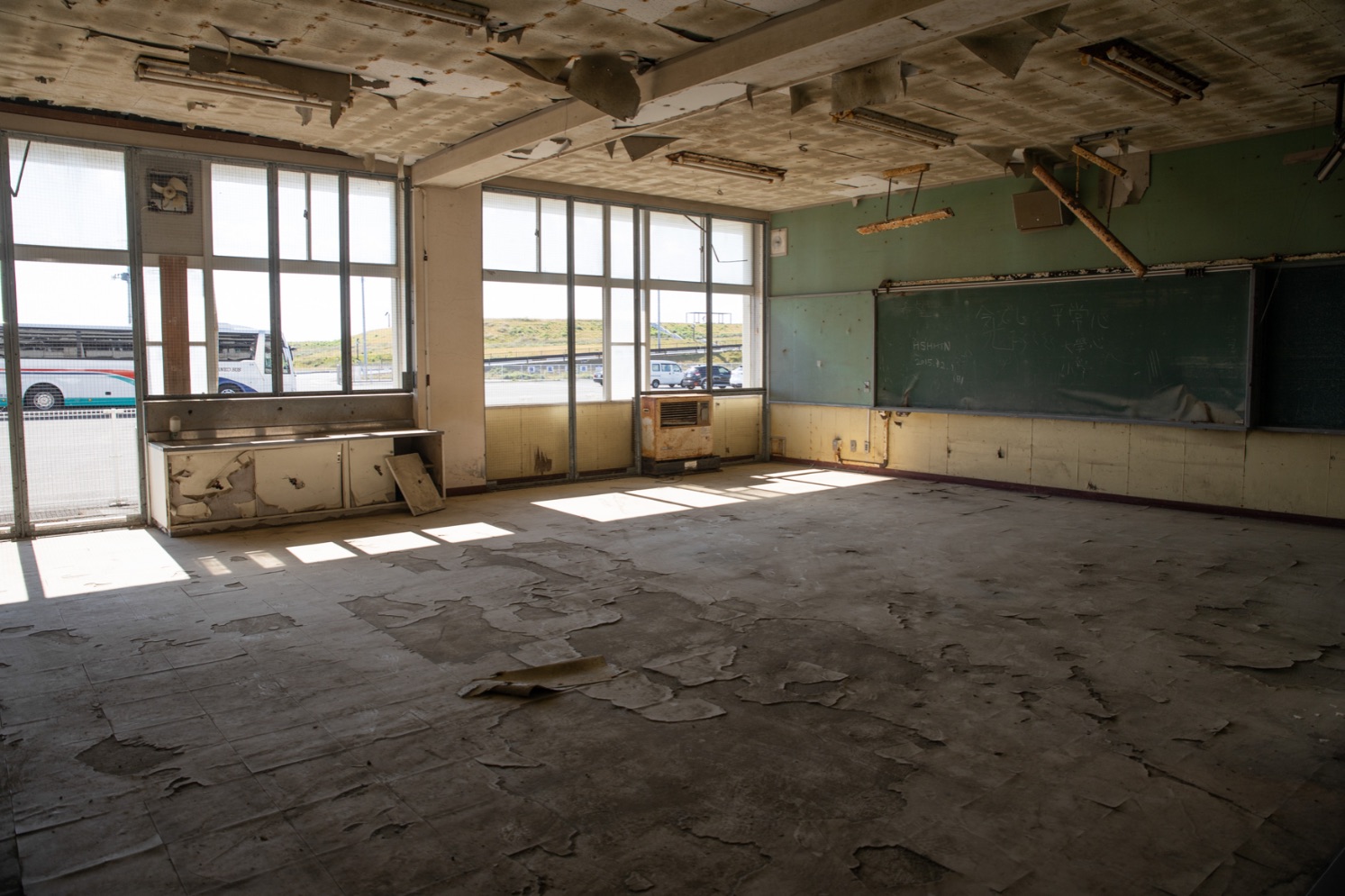 The tsunami that struck after the earthquake made it to the second floor of the school. These first two floors have been kept untouched and are as they were on the day.
There are photos as well as video footage exhibited on the fourth floor where the tsunami didn't reach.

From the school building's roof you can gaze at the peaceful coastline.

"Seeing the place that was hit by the tsunami up close has really changed my outlook on life. There is green in the surrounding area. I felt life budding all around."

Sendai Arahama Elementary School
Address: Shinborihata-32-1 Arahama, Wakabayashi-ku, Sendai, Miyagi
Opening Hours: 9:30-16:00
Closed: Mondays / Every 4th Thursday of the month / New Year Holidays
TEL: 022-355-861
Access: 15-minutes by bus from Arai Station
Entry: Free
Akiu Area

Akiu Onsen is a spa town known to locals as the 'living room' of Sendai. It's a 30-50 minute bus ride from Sendai Station. It has been nicknamed one of Japan's Three Baths alongside Bessho Onsen and Nozawa Onsen, both in Nagano Prefecture. It's another place that Date Masamune frequented many times.
Rairaikyo Gorge
A stroll along the gorge path
Rairaikyo Gorge gets its name from the abundance of enormous rocks that have been eroded by the Natori River and given them strange shapes. The Kanji 'rai' used in the gorge's name literally means 'many rocks.' The gorge is home to a 1-km path that people can walk along and soak up the incredible natural environment that offers sights to behold throughout the year. From late October to mid November, when the autumn leaves are in bloom, the area is also lit up in the evenings.

The heart-shaped hollow in the rocks as pictured above is considered a sacred place for couples.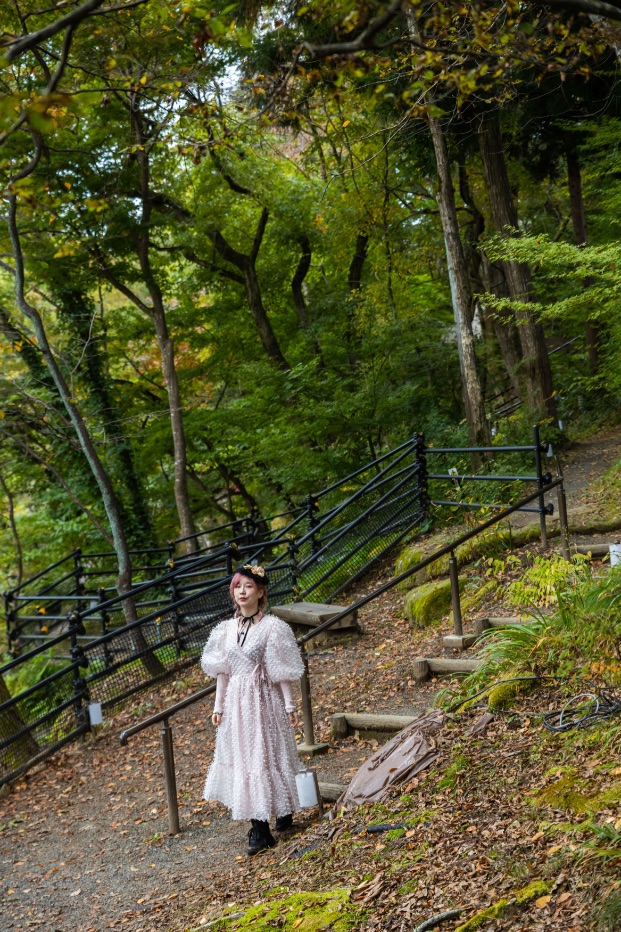 Taking a stroll along the path one sees maple trees aplenty. Visiting during the height of autumn graces you with a colourful scene you wouldn't want to miss.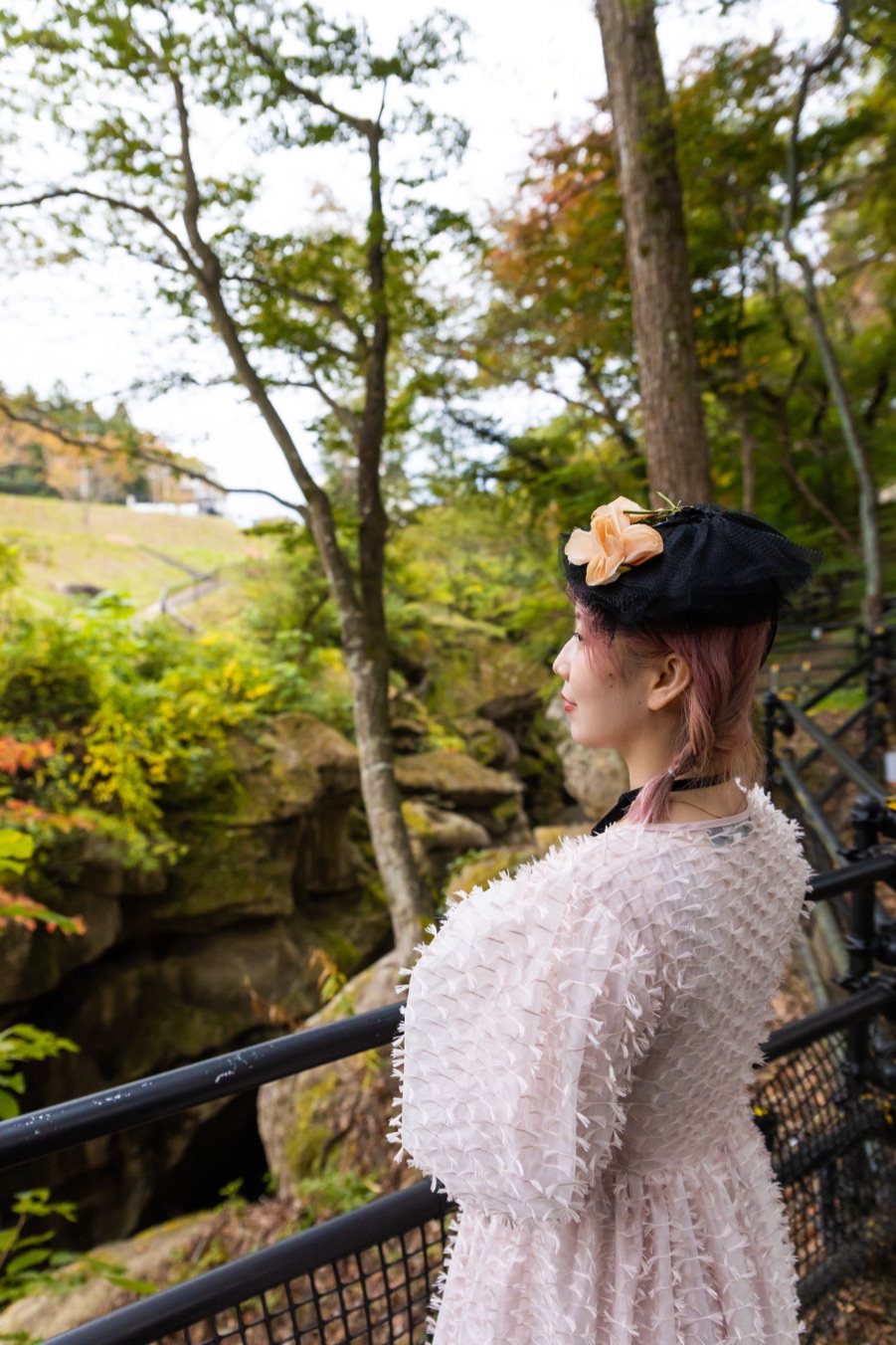 "I feel healed having gotten to take a leisurely stroll through nature," explained Etsuna. "The rocks of Akiu have some interesting shapes."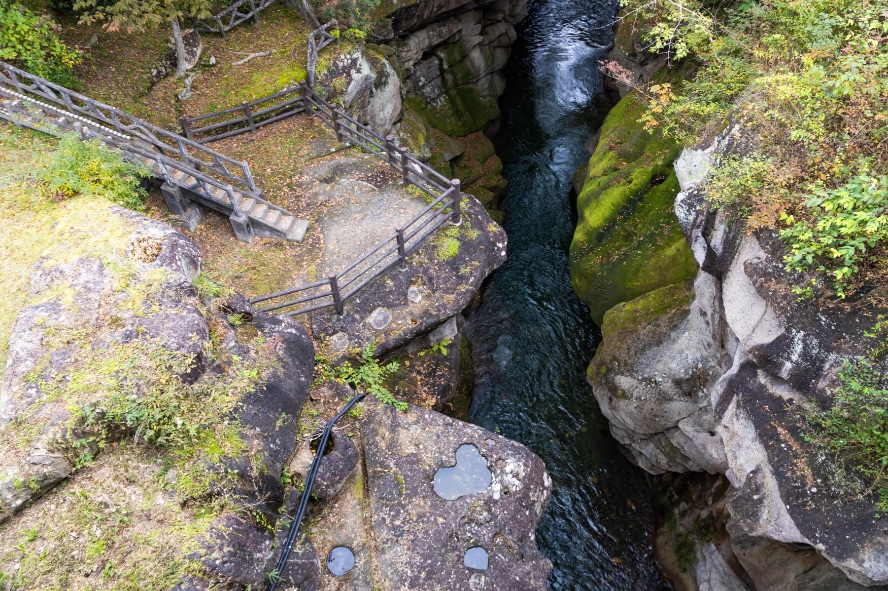 Rairaikyo Gorge
Address: Akiumachi Yumoto, Taihaku Ward, Sendai, Miyagi
Access: Approx. 40 minutes by bus from Sendai Station
Akiu-sha
A stylish, old fashioned cafe in the hot spring town

When taking a trip to Akiu Onsen, one hot spot that's a must-visit is Akiu-sha, a restaurant that was renovated from an old private farm house from the Edo Period. During the day it serves lunch food and drinks while in the evenings it's used for events like private parties.
There's an open garden at the site which is sometimes used for weddings. At the back are vegetable plots tended to by the restaurant.
Akiu-sha Lunch | ¥1,280 (Before Tax)

The Akiu-sha Lunch is made with fresh vegetables grown in both their own plot as well as from around Akiu.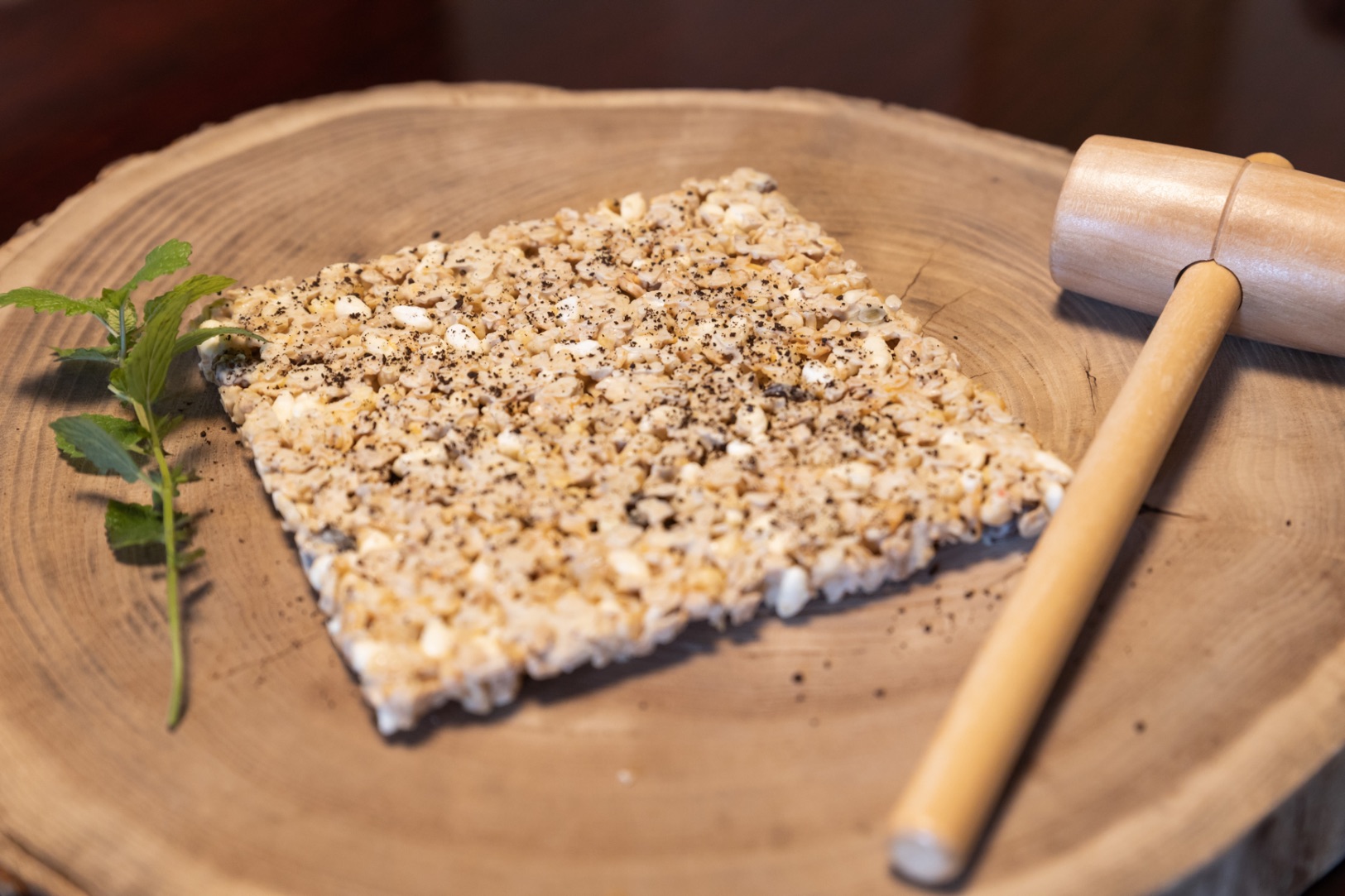 Akiu Saiseki Chocolate | ¥850 (Before Tax)

A white chocolate dessert inspired by the unique rocks of Akiu. Customers can use the little wooden hammer to break apart the dessert to create a rubble of chocolate.
The inside of the restaurant is spacious with towering beams holding it up.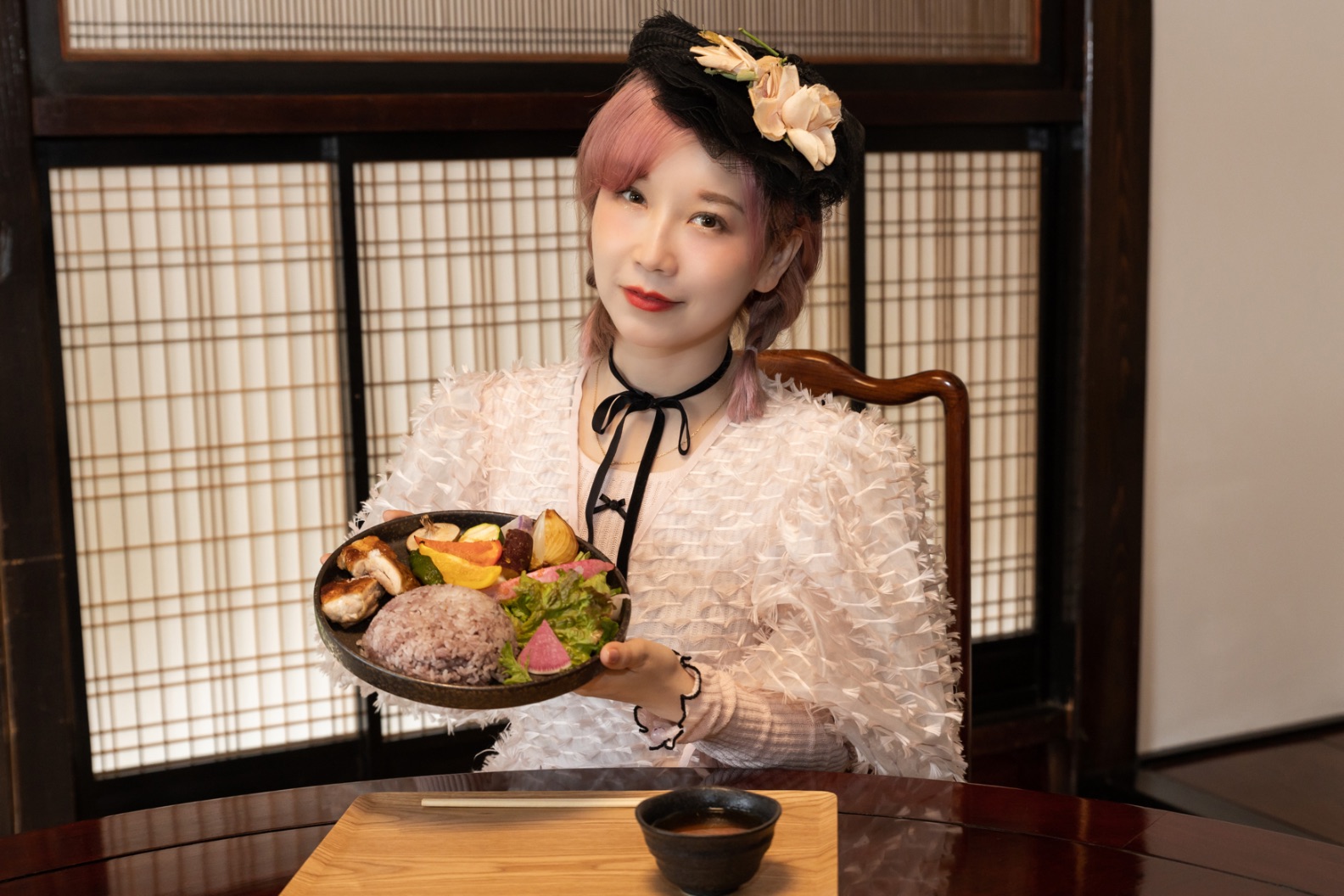 "The vegetables are so fresh, I couldn't believe how tasty they were! This flavour is unique to this place."
Akiu-sha
Address: Nozoki-9-4 Akiumachi Yumoto, Taihaku Ward, Sendai, Miyagi
Opening Hours: 11:00-17:00 (Last Food Orders 14:30 / Cafe Last Orders 16:00)
Closed: Tuesdays
TEL: 022-724-7767 (Bookings not possible)
Access: 50-minutes by bus from Sendai Station
Official Website: http://akiuwinery.co.jp
Akiu Winery
Taste and compare different original wines
Akiu Winery in Akiu Onsen was the first winery to open in Sendai. It's home to an enormous grape field, and inside is the brewery itself as well as a dining area and shop. They serve an array of original wines.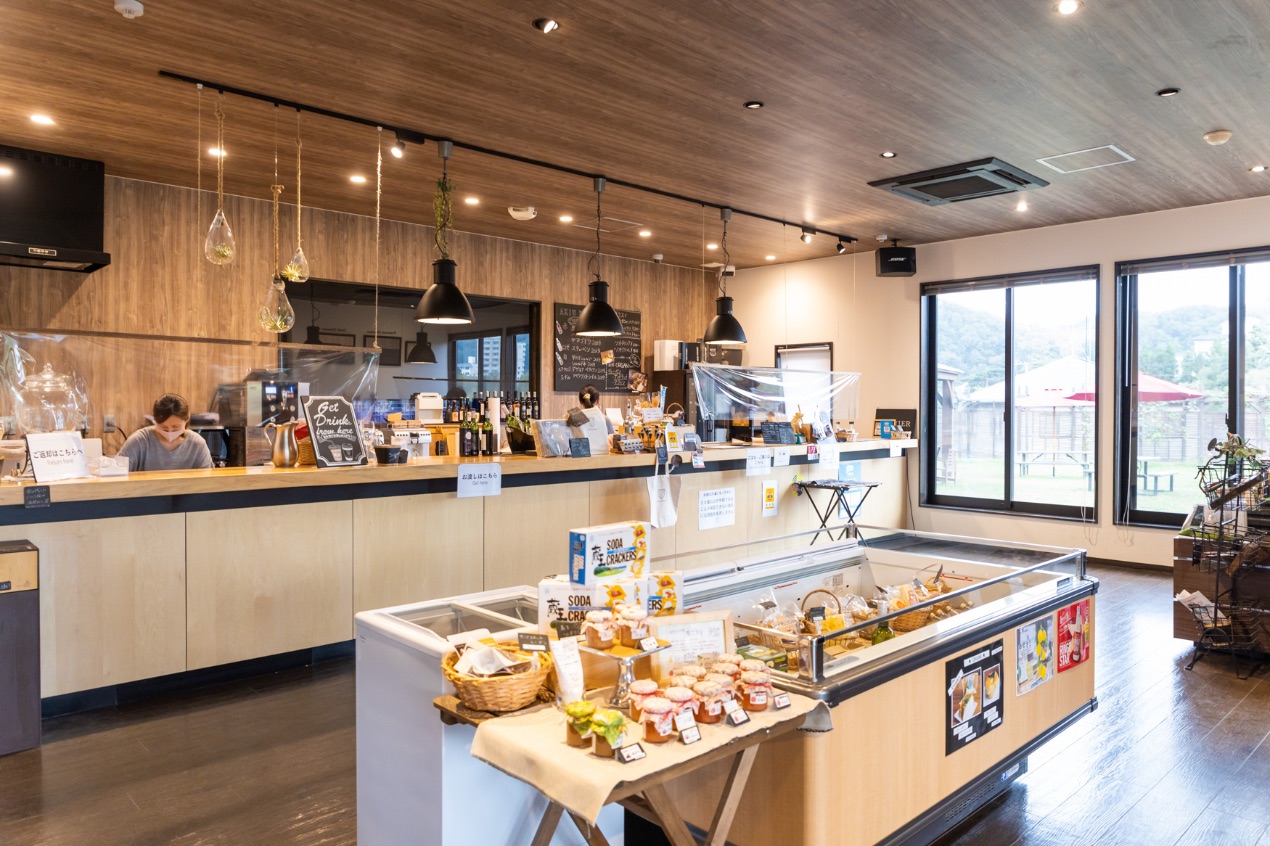 As well as originals, Akiu Winery also stocks famous wines from Sendai.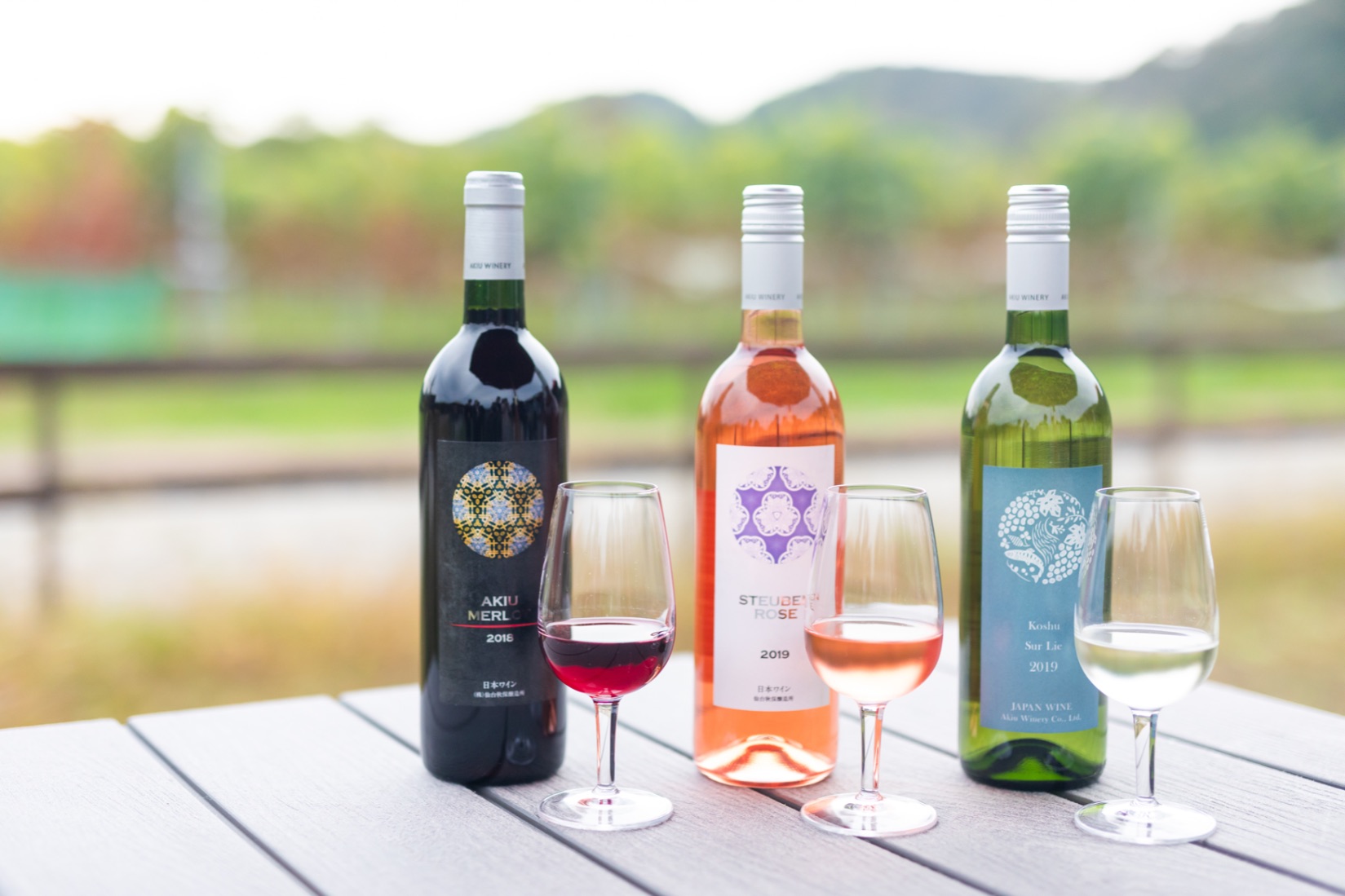 Merlot Red Wine 2018 (Sample) | Koshu Sur Lie 2019 (750ml) ¥2,300 | Steuben Rosé 2019 (750ml) ¥2,000 (All Before Tax)

Akiu Winery's line-up of wines are famous in Sendai.

At the back of the winery is the expansive grape field.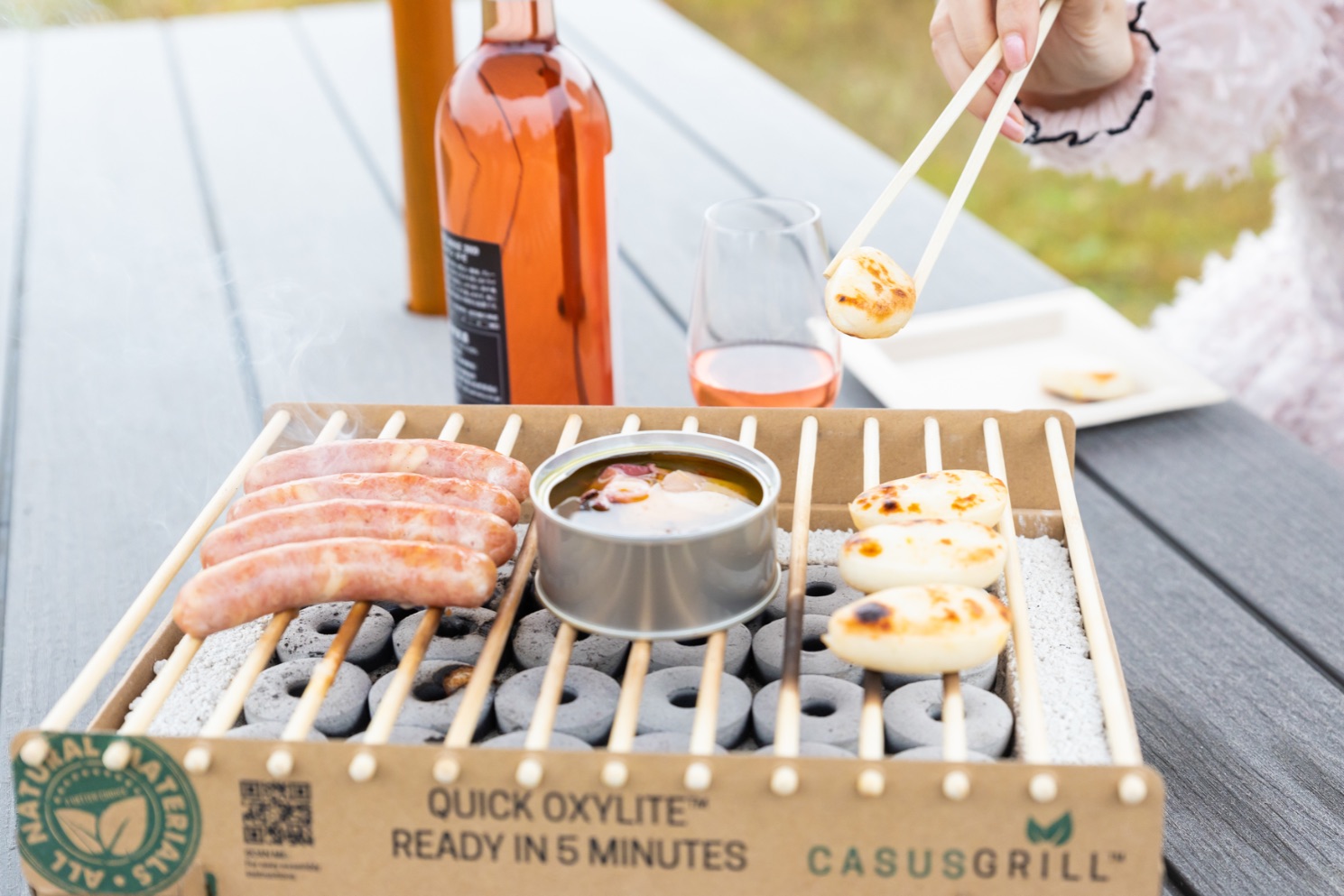 Craft Grill | ¥1,330

At the outdoor terrace you can enjoy a BBQ grill together with a glass of wine.
"The sight of the grape field made me feel like I was in France. You can enjoy a BBQ too so I definitely want people to come here!"

Akiu Winery
Address: Biwaharanishi-6, Akiumachi Yumoto, Taihaku Ward, Sendai, Miyagi
Official Website: http://akiuwinery.co.jp
Akiu Great Falls
The Three Great Waterfalls of Japan
Akiu Great Falls is considered one of Japan's three most famous waterfalls alongside Kegon Falls in Tochigi Prefecture and Nachi Falls in Wakayama Prefecture. It's about 15-minutes by car downstream from Akiu Onsen and is also accessible by bus.
They have a retro shop at the entrance of the waterfall.

Also located next to the waterfall is Akiu-Otaki Fudoson, a temple surrounded by dense green foliage and enormous gingko trees.

"Being in nature really relaxed me and took away the day's stress! It's quite a walk to the waterfall basin so you get plenty of exercise too."

Akiu Great Falls
Address: Otaki Akiumachi Baba, Taihaku Ward, Sendai, Miyagi
TEL: 022-398-2323 (Akiu Onsen Tourist Information Center)
Access: 50-minutes by bus from Sendai Station (Running on weekends and public holidays only)
Around Sendai Station
Sendai Station can be considered as the doorstep of Japan's Tohoku region. It of course runs JR East's Tohoku Shinkansen bullet trains as well as operates Sendai Subway services and buses. The area around the station is great for finding tasty local delicacies, shopping, and souvenir-buying.
WANOSHOKU NIKAI
Seri-nabe is Sendai's new specialty food
If you're asked to give an example of a famous speciality food product from Sendai, chances are people will jump straight to the city's gyutan beef tongue, but what has been the talk of the town recently is seri-nabe. Seri-nabe is a type of hotpot cooked with Japanese parsley ('seri') – one of Japan's seven spring flowers. Miyagi Prefecture boasts as a top class producer of Japanese parsley. The hotpot is served in a simple duck broth which allows the fragrance of the parsley to come through.

"I can't get enough of the crunchy texture of the [parsley] roots! It was delicious, I had a refreshing soy sauce soup finished with ramen."

WASHOKU NIKAI
Address: 2-5-15 Ichibanchō, Aoba-ku, Sendai, Miyagi
Opening Hours: 17:00-Midnight
No Fixed Holidays
TEL: 022-224-6040
Iroha Yokocho
Bar crawl deep into the back streets
The side streets of the Sunmall Ichibancho arcade have a retro Japanese vibe to them, packed full of shops that make one feel nostalgic.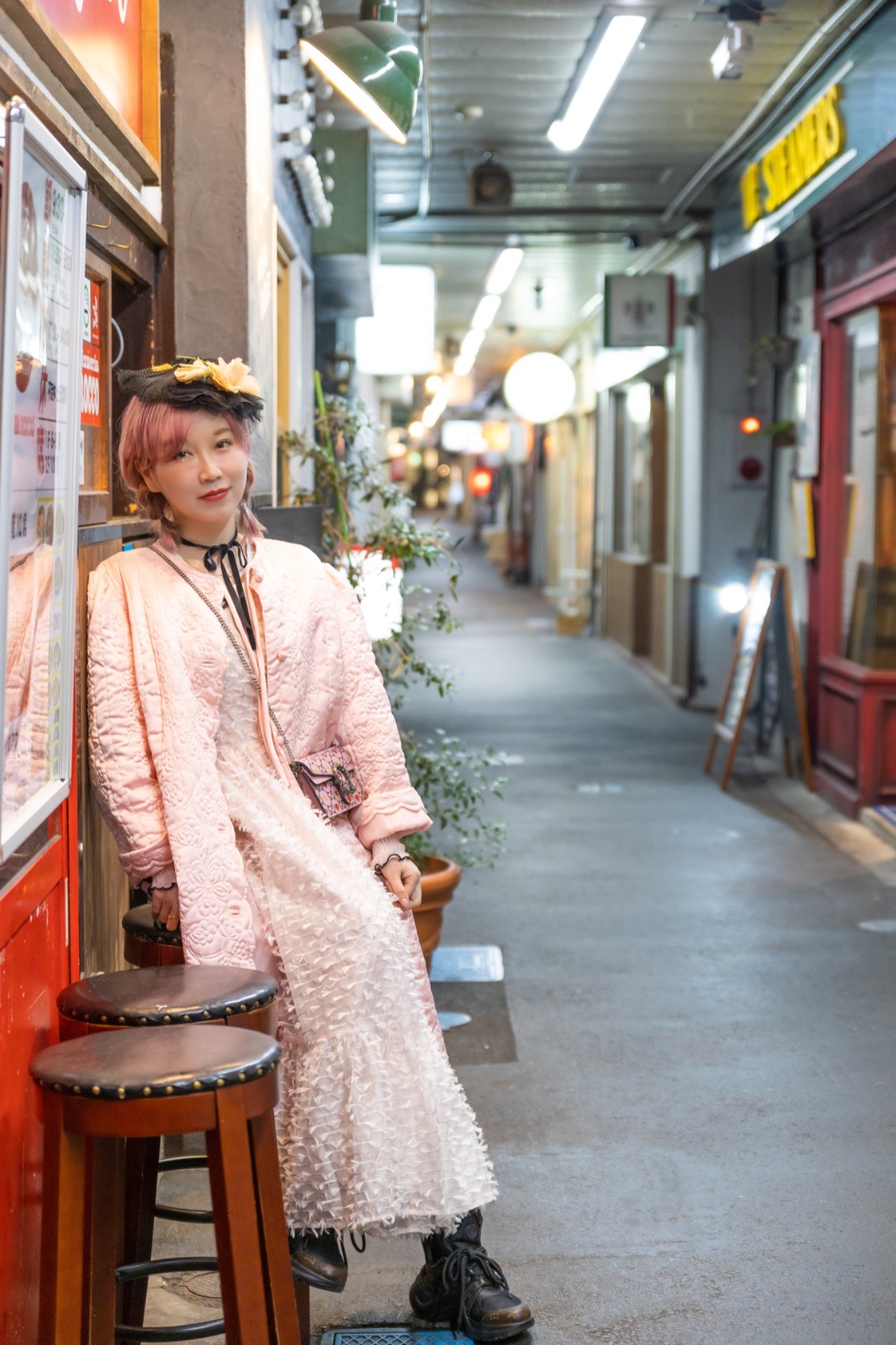 The long, winding alleys feature plenty of Instagram-worthy spots.
"This is a great spot for enjoying a bar crawl, just having a light drink and then moving onto the next place. Even if you don't drink there's tasty food to enjoy too!"
Iroha Yokocho
Address: 2-3-28 Ichibancho, Aoba-ku, Sendai, Miyagi
TEL: 022-223-3151
S-PAL Sendai
A fashion mall connected to the station
S-PAL is a fashion mall directly connected to Sendai Station, home to apparel stores, restaurants, souvenir shops, sundry sellers, and more. Here are some sundry stores selling a variety of miscellaneous items perfect as souvenir purchases.
Nakagawa Masashichi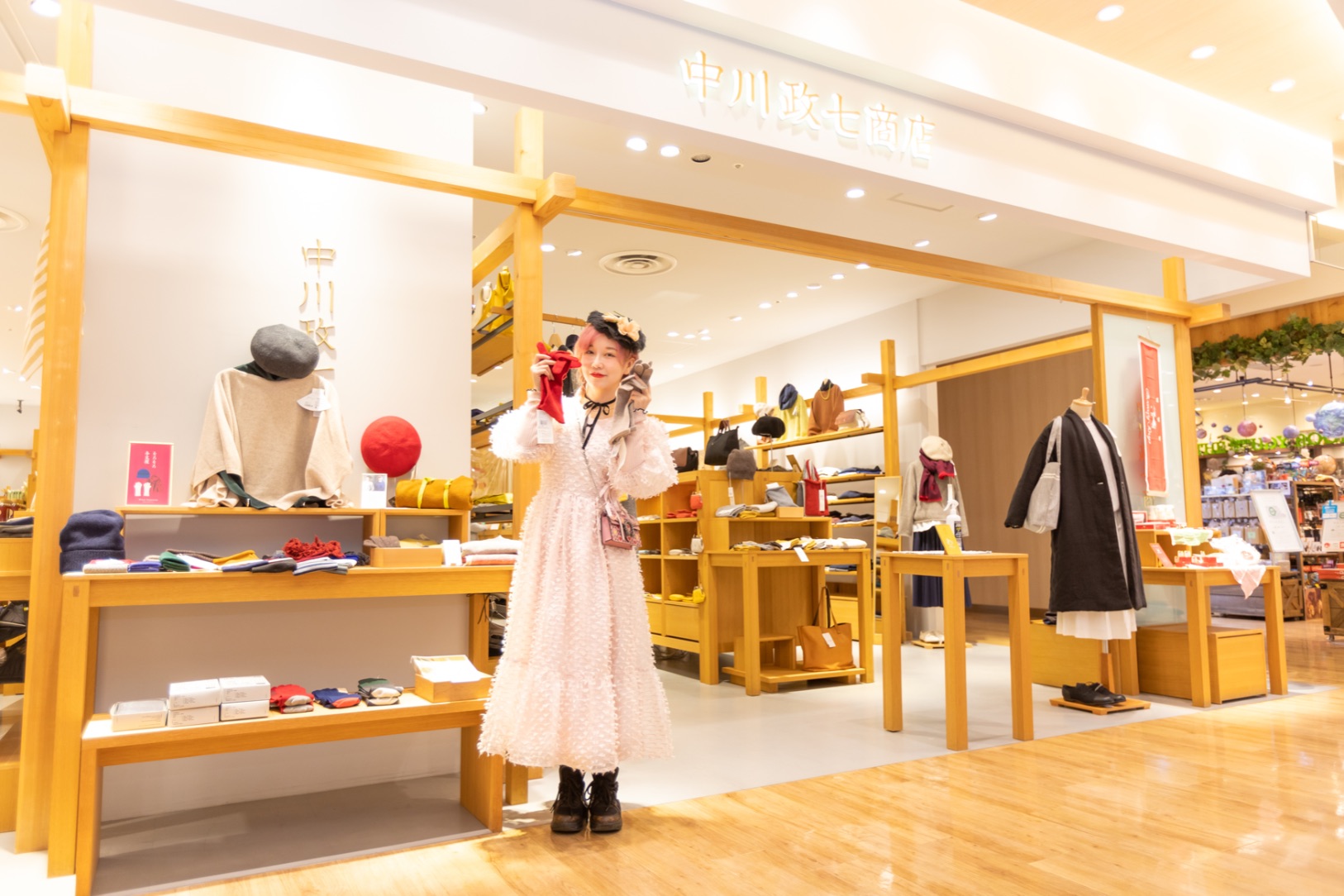 This is an old-time chain that has been around for 300 years. Specialising in lifestyle goods, this S-PAL branch is the only one in all of Tohoku.

Its interior design has a retro feel to it with shelves and tables piled with cute bits and bobs.
Kaya-ori Tea Towel | ¥440 (Tax Included)

A specialty product of Tohoku, this tea towel is made using the traditional weaving technique of kaya-ori. Exclusive to Tohoku.
IORI
IORI is another shop you'll only find in the Tohoku area. They sell imabari towels which are perfect as gifts to yourself or another.

Handkerchiefs | ¥600 Each (Tax Included)〜

These handkerchiefs are only sold in Sendai and feature a variety of embroidered motifs like the windsocks of the Sendai Tanabata Festival, kokeshi dolls, the helmet of Date Masamune, and more.
KANEIRI STANDARD STORE
A select shop stocking stationery and other trinkets that promote the culture and craftsmanship of Tohoku. This store is right next to Sendai Station and has plenty of souvenir-worthy items, so it's absolutely worth a visit.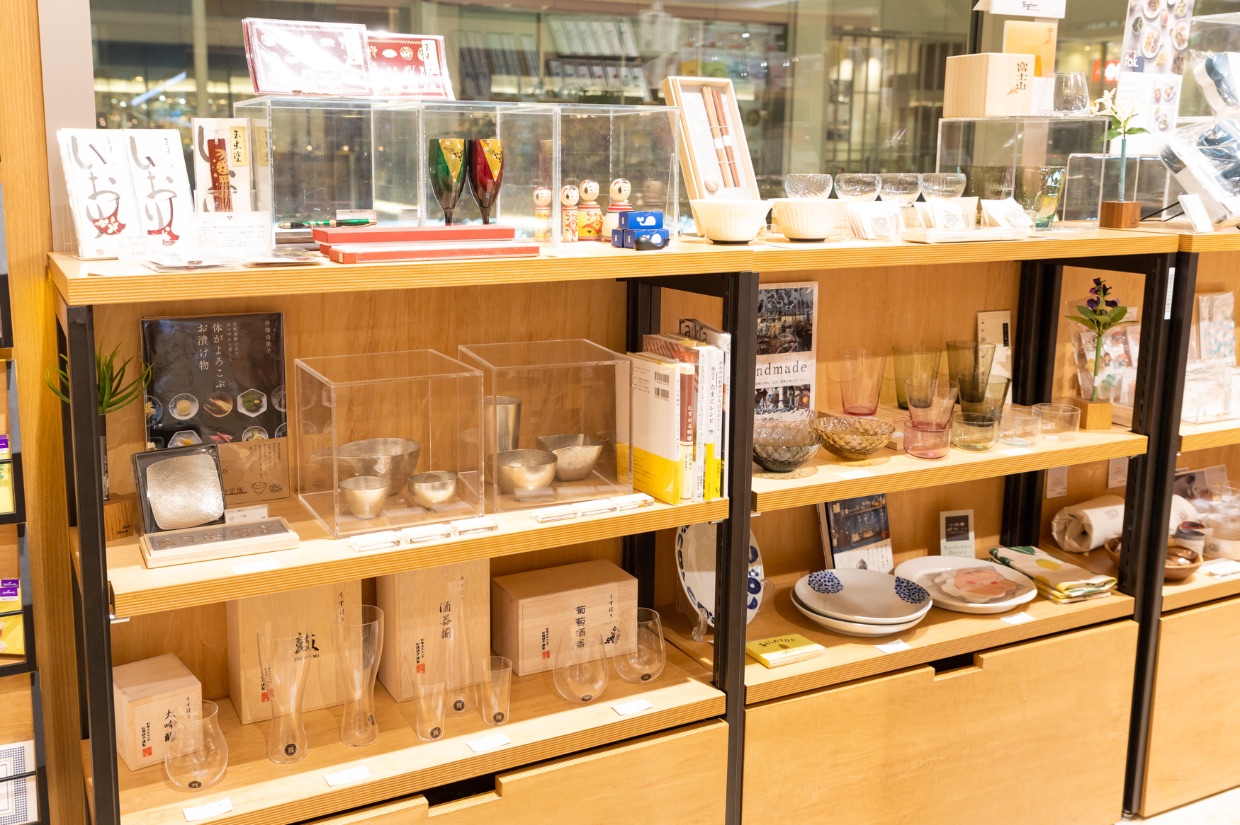 As well as lifestyle goods, the store also sells items made in Miyagi, like kokeshi dolls.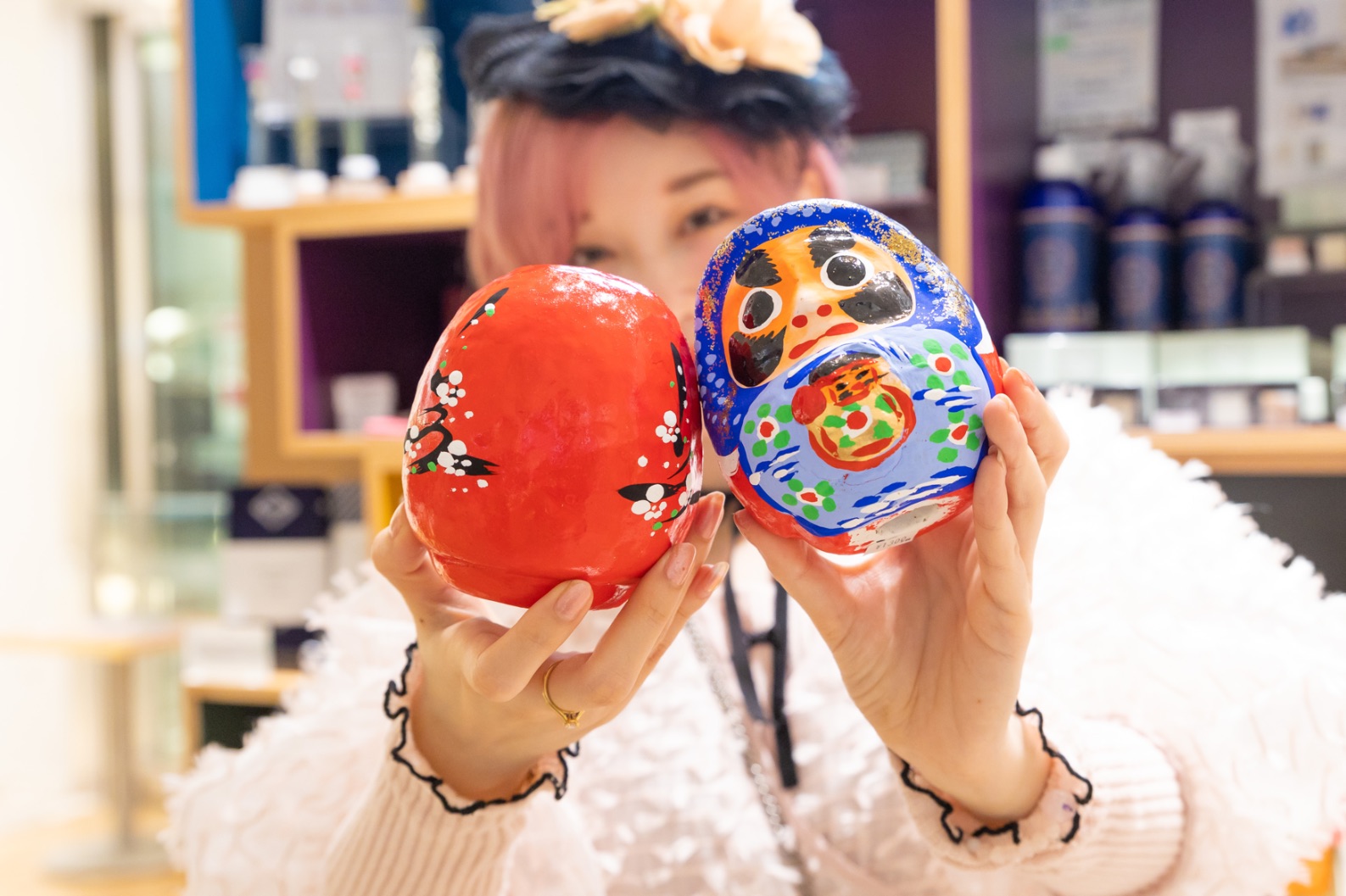 Matsukawa Daruma | ¥1,300 (Before Tax)

These Matsukawa Daruma are super cute, especially the blue one which is inspired by the Sendai Domain, also known as the Date Domain.
Dagashiya Zousan
Dagashiya Zousan sells old-time Japanese sweets and confections, stocked with many popular treats from Tohoku adored by both kids and adults alike.

The traditional sweets are all packed together along the shelves and up the walls.
The popular souvenir shops of Sendai
You can't go home after a fun trip without picking up a souvenir, so here's s line-up of shops that have been surging in popularity recently in Sendai, all of which sell Sendai-specific items.
Drinkable zunda at Agurienomori Mitte

Drinkable Zunda | ¥370 (Before Tax)

Zunda are mashed green soybeans boiled and turned into a sweet paste. They are also a local delicacy. Zunda mochi are very famous, but zunda beverages are popular too. This shop sells a variety of zunda treats to pick from.
Bamboo grass kamaboko at Kanezaki-ya


There are many makers of sasa-kamaboko, or bamboo grass fish paste, but what makes Kanezaki-ya's so great is how it retains the original umami flavour and plump texture of the fish.
Zaou cheese at Tohoku Meguri Irotoiro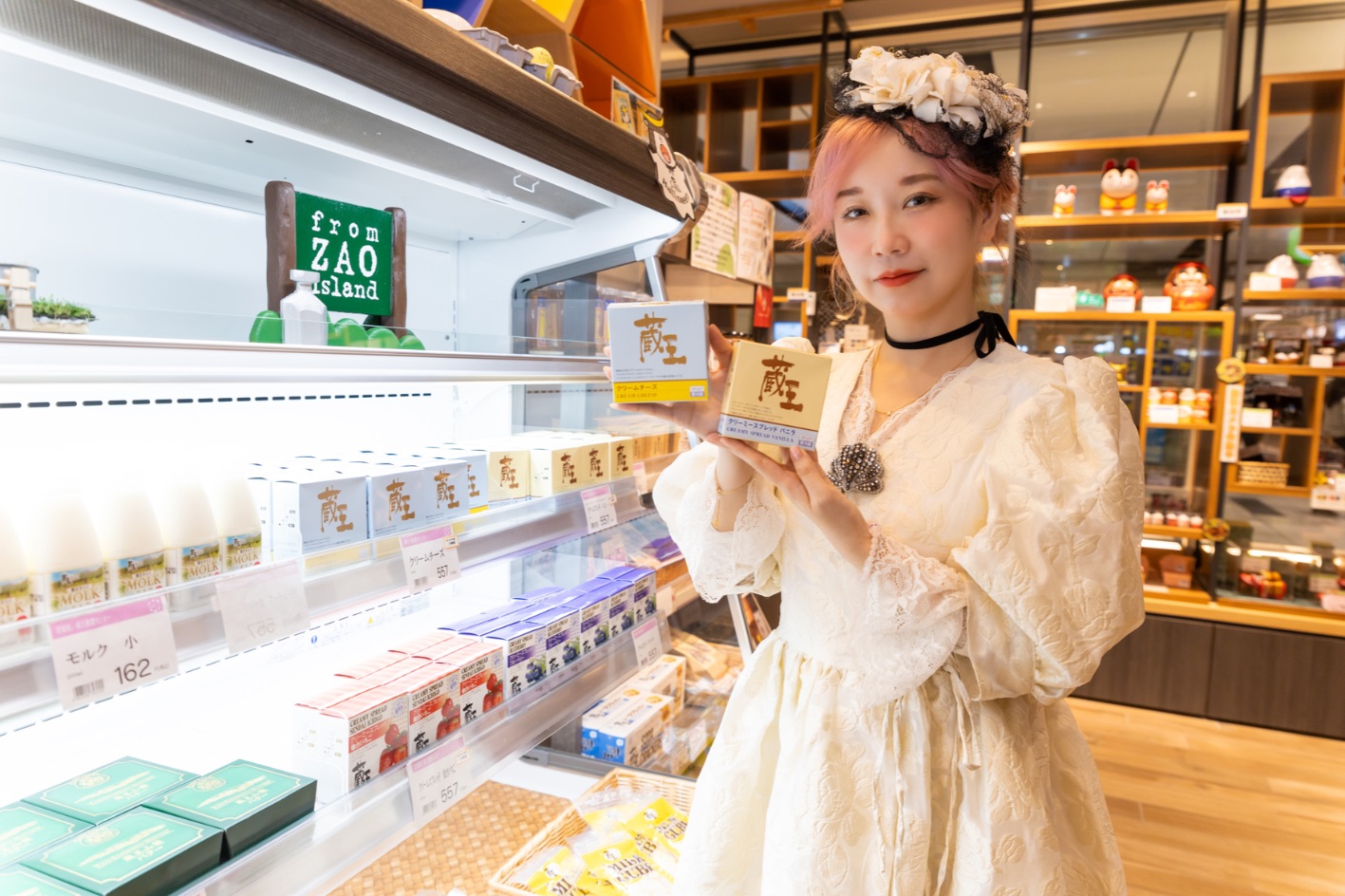 Zaou Cream Cheese, Vanilla Cream Spread | ¥557 Each (Before Tax)

A food select shop selling a range of different ingredients. Their kaou cheese with sweet vanilla is their most popular item.
"It's a fashion mall so of course they sell clothes, but they had a bunch of other stuff too, everything from traditional Japanese daruma to food. I really recommend S-PAL Sendai if you're searching for souvenirs!"
S-PAL Sendai
Address: 1-1-1 Chuo, Aoba-ku, Sendai, Miyagi
Opening Hours: 10:00-20:00 (Restaurant wing open 11:00-22:00)
No Fixed Holidays
TEL: 022-267-2111
Access: Connected directly to Sendai Station
Official Website: https://www.s-pal.jp/sendai/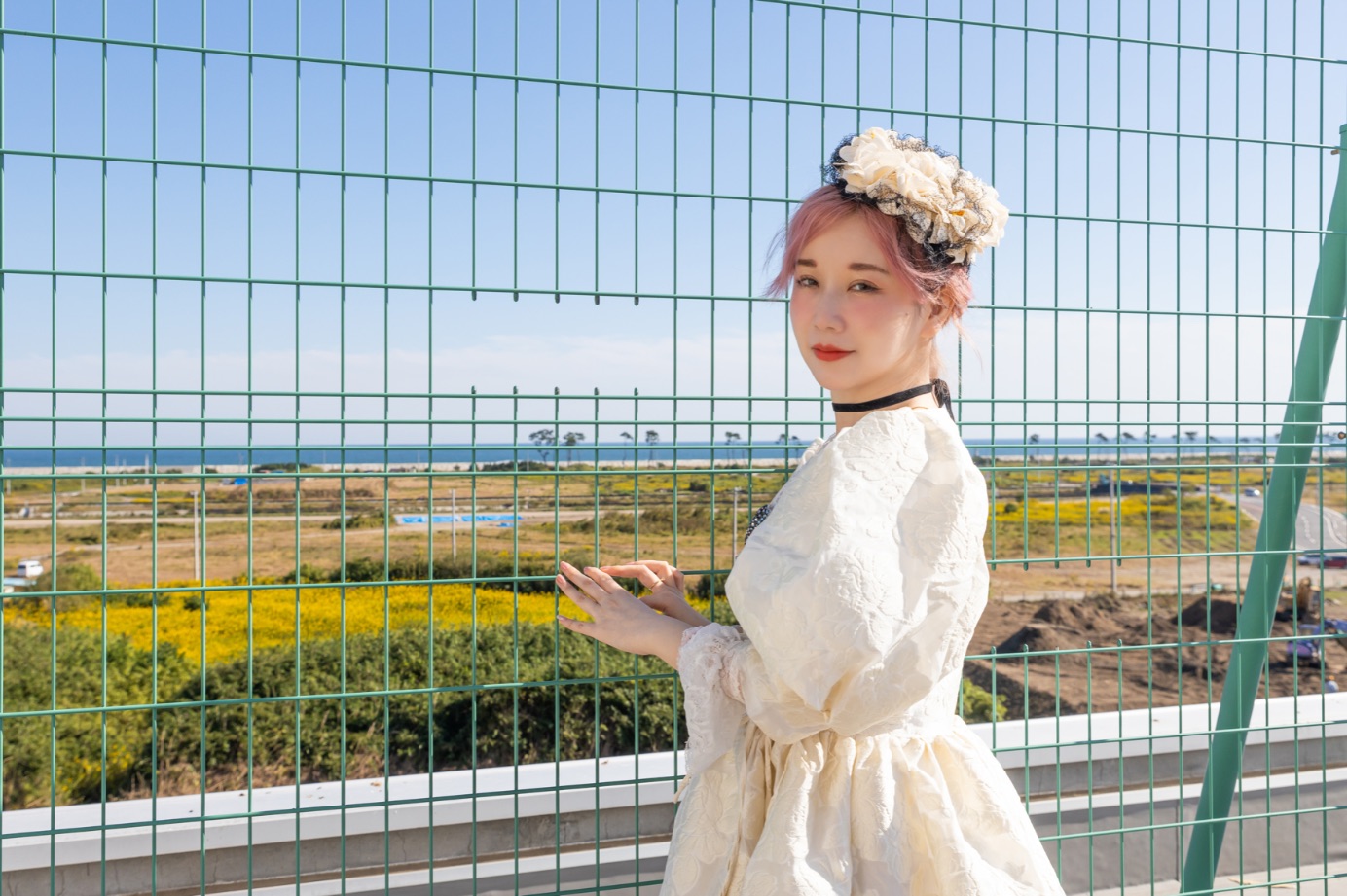 "Sendai looking and progressing into the future as it overcomes the effects of the disaster. It's a place with amazing food, fun shops, and is teeming with nature. If you've never been to Sendai before, then be sure to visit and have fun!"
Information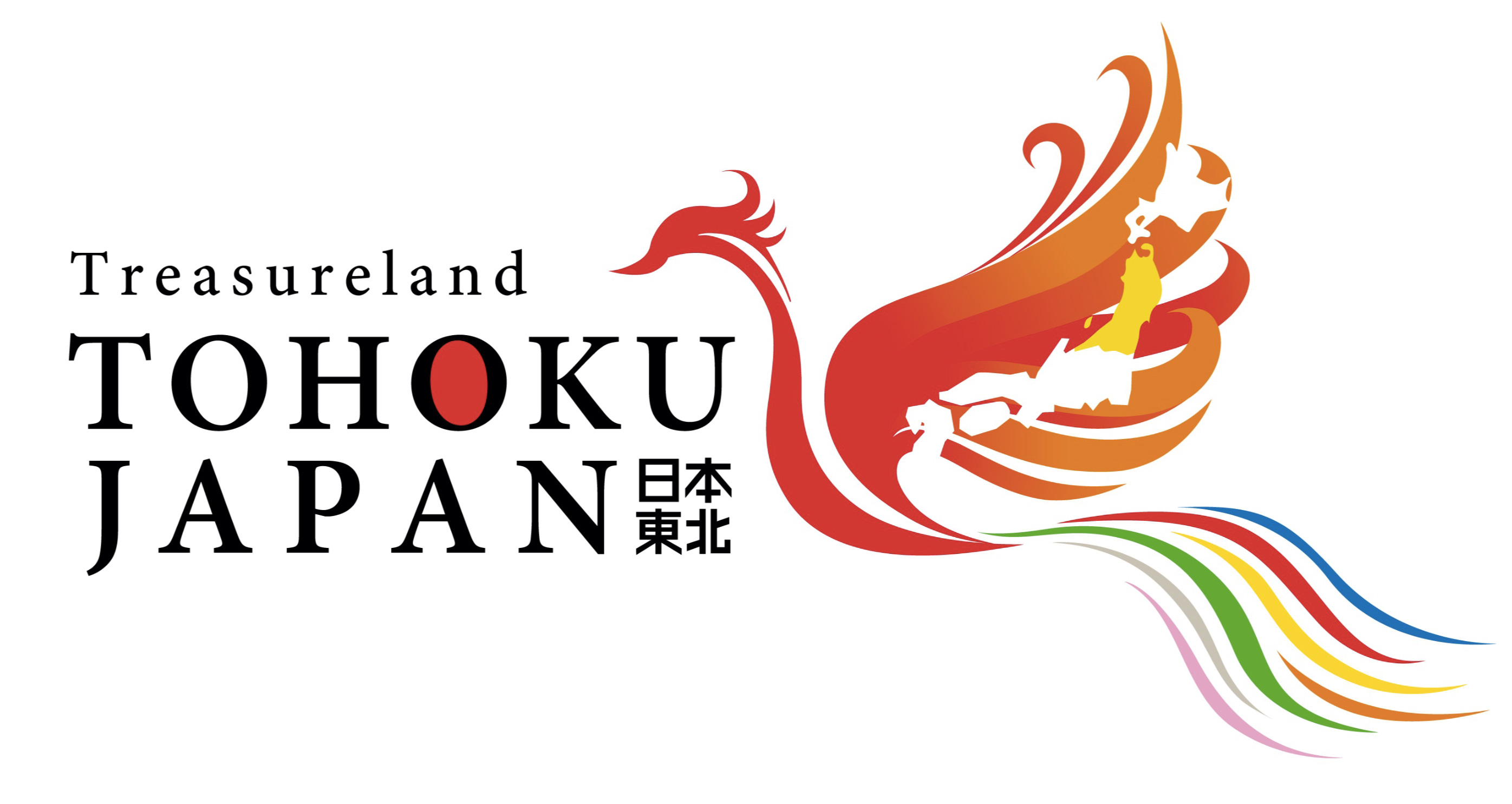 TOHOKU PASIFIC COAST:http://tohoku-pacific-coast.com/
"TOHOKU Pacific Coast" refers to the eastern coastal area of Tohoku, Japan. The area was extensively damaged due to the tsunami caused by the Great East Japan Earthquake in 2011. However, it has overcome this adversity and is once again gaining attention as a sightseeing spot that once attracted tourists from all over due to its flourishing wildlife and delicious seafood.