UNIQLO Announces Loungewear Collaboration With Pokémon and Sumikko Gurashi
Japanese clothing retailer UNIQLO has announced a loungewear collection for the holiday season in collaboration with Pokémon and Sumikko Gurashi—the latter being a set of fictional characters created by San-X. Set to roll out in Japan from November 19, the fleece line-up is the perfect gift for the coming winter months.
Pokémon Line-Up

Everybody's favourite Pokémon are coming together for this cosy collaboration. The fleece set's theme is "Night Explorer" which imagines the wearer exploring the night together with their Pokémon. The designs feature moon and star motifs with neon colouring.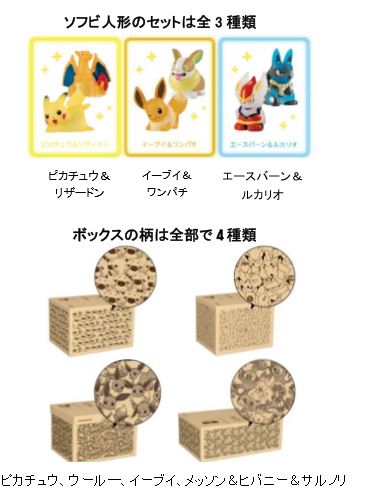 When the collection launches, those who purchase one of the Pokémon fleece sets in Japan will receive a set of two clear-coloured Pokémon figurines. And if they order online via UNIQLO's website, their order will be shipped in a special Pokémon box.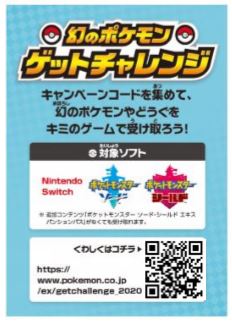 Buyers will also receive a card with a code on it to participate in a special campaign.
Sumikko Gurashi Line-Up

The corner-dwelling Sumikko Gurashi character merchandise is themed on a sleepover with items made warm, fluffy, and cosy.

The three Sumikko Gurashi sets will launch online only on December 18.

Picking up either of the fleece sets or poncho blanket sets from December 18 will land you one of the above-pictured plush toys.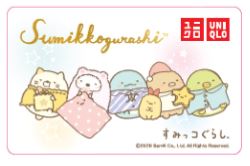 UNIQLO will also be selling limited-edition Sumikko Gurashi gift cards too both online and in-store when the sets are released.
RELATED ENTRIES
Yohji Yamamoto x PORTER Limited-Edition Bags Release From Yoshida & Company

To celebrate the 85th anniversary of Japanese bag and accessory manufacturer Yoshida & Company, Yohji Yamamoto and PORTER collaborated to release a special bag collection on Friday (March 5) in limited quantities.

2WAY HELMET BAG (Large) – ¥98,000 (Bef0re Tax) / 2WAY HELMET BAG (Small) – ¥72,000 (Before Tax) / 2WAY SHORT HELMET BAG  ¥83,000 (Before Tax) / 2WAY VANITY POUCH ¥69,000 (Before Tax)

The line-up features stylish bags equipped with unique fasteners that cater both function and design. The bags have a 'thick' and 'heavy' look to them, something that's distinctively Yohji Yamamoto.

Black is used as the main colour, one that is symbolic of both brands. A deep matte texture is fitted in three layers, while the handles are also a matte black made from steer hide. The removable chain fasteners are a handy addition to let you freely choose their length. Plus, they look super flashy.

Each of the three bags have a removable inside pocket which can be used by itself as a pouch. They are all embroidered with Yohji Yamamoto's signature logo and branded with PORTER's brand tag.

Information

Yohji Yamamoto x PORTER 

Released: March 5, 2021

Where: Yohji Yamamoto Aoyama / Yohji Yamamoto Nagoya PARCO / Yohji Yamamoto Daimaru Kobe

Online Store: https://theshopyohjiyamamoto.jp

Hunter x Hunter's Escape Game Releases Original Merchandise Featuring Gon, Killua, and More

The Japanese online escape game "Hunter x Hunter: Escape From the Trick Dungeon" released a new collection of merchandise on Monday which fans won't want to miss out on.

The Line-Up

The new merchandise collection includes a folder and stickers featuring the escape game's promotional video as well as a pin, and key ring with the characters in chibi form.

Game Kit

This marks the online escape's game third collaboration with the popular anime series. Players can also buy a special game kit which they can take with them anywhere they go to play offline. The game's story stars the main cast of characters including Gon, Killua, Leorio, Kurapika, and Hisoka, and is centred on an original story that takes place during the anime's Hunter Exam arc.

Evangelion Cosmetic Collection Launching to Promote Upcoming Anime Film 'Thrice Upon a Time'

A new Evangelion cosmetic collection is set to launch from March 13 in collaboration with the lottery draw cosmetic series Coffret to celebrate the release of the upcoming anime film Evangelion: 3.0+1.0 Thrice Upon a Time.

EVANGELION coffret collection

The makeup palette features designs and colours inspired by the Evangelion pilots Asuka Langley Soryu, Rei Ayanami, and Mari Illustrious Makinami. The collection also includes loose powder based on the A.T. Field, lip gloss inspired by the characters, and a collection of two-coloured face blushes centred on Japan's Evangelion Store mascot Yurushito.

As part of the lottery draw, those lucky enough to win the "Last One" prize can win a stand mirror with special illustrations of Asuka, Rei and Mari. There is also a chance of winning 3 sets of makeup palettes by joining the "Doubles Chance" campaign that is being held – links below. An original shopper bag will also be gifted for the first 13 people who purchase 5 lottery draws at once.

Enjoy your daily make up with the Evangelion Coffret collection.

(C)カラー

Information

EVANGELION coffret collection

Launch: March 13, 2021

Collection Details:  https://bpnavi.jp/t/eva_c

Price: ¥980 (Tax Included) per game

6 prizes (19 selections) + Last One prize

Participating Shops: EVANGELION STORE TOKYO-01(Ikebukuro), EVA STORE, Evangelion store(Hakone), book stores, hobby shops, game centres, drugstores, Animate, Lawson, Mini Stop etc.

Shop Details: https://bpnavi.jp/s/kuji/pc/ssc/search_pref/3131/prize

Official Site: https://p-bandai.jp/contents/global/

Sumikko Gurashi transformed into Japanese sweets

The Japanese character motif sweets series Tabemasu released a new sweets collection inspired by 4 of San-X's popular Sumikko Gurashi characters on March 2 at FamilyMart convenience stores in Japan.

Tabemasu Sumikko Gurashi Collection: Shirokuma (Strawberry Milk) & Tokage (Peach) / Tonkatsu (Chocolate) & Ebi Furaino Shippo (Banana) | 1 Box 2 Sets – ¥369 Each (Before Tax)

The popular characters Shirokuma and Tokage's bellies are filled with strawberry milk and peach flavoured sweet red bean paste. The besties Tonkatsu and Ebi Furai are making their first appearance on in the Tabemasu series with tales filled with chocolate and banana flavoured red bean paste. Their cute and plump charms are represented as edible Japanese traditional sweets which are too cute to eat!

The newcomer Tonkatsu represents a leftover piece of tonkatsu and who dreams to be eaten someday… his longtime dream is about to be accomplished with your help! Check out these cute and delicious sweets of Sumikko Gurashi.

(C)2021 San-X Co., Ltd. All Rights Reserved.

UNIQLO x Haruki Murakami T-Shirt Collection Features Novelist's Book Motifs

UNIQLO is collaborating its T-shirt brand UT with the internationally-acclaimed Japanese writer Haruki Murakami to release a collection of T's featuring motifs inspired by the novelist's books and radio program. The collection will first release in Japan on March 8 and subsequently worldwide on March 15.

The collection features nods to some of Murakami's most acclaimed works including Pinball, 1973; Norwegian Wood, Dance Dance Dance; Sputnik Sweetheart; Kafka on the Shore; and 1Q84.


Achingly Adorable Animal Watercolour Illustrations Decorate Merchandise at Village Vanguard

Village Vanguard has teamed up with Japanese watercolour artist Ayae Suzuki to release a collection of cute items featuring her animal art. The line-up hit the website on Saturday (February 27).

Ayae Suzuki Tote Bag | ¥2,200 (Tax Included)

Ayae Suzuki Pouch | ¥1,650 (Tax Included)

Ayae Suzuki Mirror | ¥1,788 (Tax Included)

Ayae Suzuki Ayae Pins (2 Designs) | ¥550 Each (Tax Included)

Don't you just feel warm and fluffy looking at these cute little guys? Orders are open now until March 7.

Premium Doraemon Cookware Developed by French Brand Le Creuset to Release in Asia, Australia, and New Zealand

Premium French cookware brand Le Creuset Japan is celebrating Doraemon's 50th anniversary by releasing a collection of original cookware items inspired by the characters, colours, and designs from the series.

The line-up will be released not only in Japan but across Asia as well as Australia and New Zealand and can be enjoyed by both kids and adults alike during dinnertime.

Pre-sales of the items in Japan will begin on March 4 at Doraemon Future Department Store, Le Creuset Japan's online shop, Rakuten, and Yahoo! Shopping. The collection will then roll out for general sale at Le Creuset stores and elsewhere in Japan on March 6.

A special pop-up shop will also open from March 4 to 17 on the 5th floor of Shibuya Hikarie in Tokyo where fans can get their hands on all the products in the collection.

 

Special Sets | Prices Include Tax

Le Creuset Japan opened pre-orders for limited-stock item sets on Thursday (February 25) before everything is released digitally with designs based on Doraemon, Dorami, and other characters from the manga and anime series.

The Sets

Doraemon Special Set | ¥53,900

Dorami Special Set | ¥48,400

 

 

Cast Iron

Doraemon | ¥38,500

Dorami | ¥33,000

Doraemon | ¥44,000

Stoneware

Doraemon & Dorami Plate Set | ¥8,800

 

Doraemon & Dorami Oblong Plate Set | ¥6,600

Doraemon All-Stars Stone Plates (5 Included) | ¥14,300

Doraemon All-Stars Stone Tumblers (5 Included) | ¥11,100

Information

Lu Creuset x Doraemon Collaboration

Release Date: March 6, 2021

Where (Japan Locations): Le Creuset, Rakuten, Yahoo! Shopping, Amazon, Mitsukoshi Iseten, Hare no Hi Kitchen, ZOZOTOWN, Doraemon Future Department Store, and elsewhere

Product Page: https://www.lecreuset.co.jp/brand/doraemon/

Disney x MOUSSY Release Retro Clothing Collection

High-casual brand MOUSSY has collaborated with Disney to release the "Disney SERIES CREATED by MOUSSY." The Spring/Summer 2021 collection dropped in Japan on Wednesday (February 24).

PALS TAPESTRY SH JKT | ¥34,980 (Tax Included)

PALS TAPESTRY SK | ¥19,910 (Tax Included)

MATCHING OUTFITS POJ | ¥8,250 (Tax Included)

ALWAYS COOL TSJ | ¥6,600 (Tax Included)

The collection combines 70s-80s vintage taste with a 90s street style to create a special retro fusion design. The items are crafted by Japanese artisans from the gobelin-stich fabric series PALS TAPESTRY and feature Minnie and Mickey Mouse in different attire including cute matching outfits.

©Disney

Sanrio Releases Tea Gift Set in Collaboration With World Tea Brand LUPICIA

World tea brand LUPICIA launched its 7th collaboration with Sanrio on Thursday (February 25) featuring a range of tea gift sets. Every year, LUPICIA releases a wide variety of rea-related gift sets for White Day, the spring season, Mother's Day, and more.

Four Fruit Fruity Tea With Lidded Mug

Hello Kitty LUPICIA Mug & Flavoured Tea | ¥3,300 (Tax Included)

My Melody LUPICIA Mug & Flavoured Tea | ¥3,300 (Tax Included)

Cinnamoroll LUPICIA Mug & Flavoured Tea | ¥3,300 (Tax Included)

Kuromi LUPICIA Mug & Flavoured Tea | ¥3,300 (Tax Included)

This year adds the dearly beloved Kuromi to the new collaboration which features a variety of fresh and fruity teas together with a mug that comes with a lid to keep your tea hot.

Will you be having tea with Hello Kitty, My Melody, Cinnamoroll, or Kuromi?

(c)'21 SANRIO 著作(株)サンリオ

BAPE® x Sesame Street Collaboration Includes T-Shirts, Hoodies, and More

A BATHING APE® launched another collection with Sesame Street on Saturday (February 27) via their online store and ZOZOTOWN featuring a line-up of men's, women's, and kids items for the whole family to coordinate.

The Line-Up

This collaboration features familiar faces from the Sesame Street series including Elmo, the Cookie Monster, and Big Bird together with BAPE's own BABY MILO®. The T-shirts are also styled in the same colour as their respective Sesame Street characters.

This stylish collection is a must-grab for fans of the show.

Hatsune Miku Collaborates With Pusheen as Part of MikuWorldCollab

Crypton Future Media unveiled an illustration on Friday (February 19) announcing Hatsune Miku's collaboration with Pusheen as part of MikuWorldCollab, a project that launched to have the internationally-beloved virtual singer collaborated with famous overseas IP's.


Pusheen is the instantly-recognisable cat character created in the U.S. by Claire Belton and Andrew Duff back in 2010. Originally featured as a comic strip, Pusheen went on to become a series of stamps on Facebook in 2013, and has seen countless collaborations, original merchandise, and more ever since.

The cute illustration of Miku and Pusheen was created by Japanese illustrator Choke. More illustrations by the Pusheen team are set to roll out this year along with a merchandise collection and other digital content, so stay tuned!

Japanese Unisex Loungewear Brand Arce Opens Online Store

Wanget's unisex loungewear brand Arce launched its online shop on Wednesday (February 17). The brand is hosting a campaign on its social media pages to promote the launch where customers can win some free items.

Arce was established from Makuake on November 25, 2020. The brand creates clothes made in Japan using environmentally-friendly Japanese materials. Their loungewear is versatile and can be worn not only indoors but outdoors too, and even when going to meet people. The clothes are shipped in boxes made from FSC-certified cardboard, and the vinyl bags used to protect each item are made using biodegradable saccharum officinarum.

Arce held its first exhibition in Japan on November 25 and 26 last year to resounding success, bringing in many customers.

The brand is currently holding a campaign on its Instagram page from February 17 to 28 where people can enter for a chance to win the above-pictured T-shirt and pullover. Only one of each will be given to two people respectively. To enter, you need to follow Arce on Instagram and give a like on which item you want.