UNIQLO Announces Loungewear Collaboration With Pokémon and Sumikko Gurashi
Japanese clothing retailer UNIQLO has announced a loungewear collection for the holiday season in collaboration with Pokémon and Sumikko Gurashi—the latter being a set of fictional characters created by San-X. Set to roll out in Japan from November 19, the fleece line-up is the perfect gift for the coming winter months.
Pokémon Line-Up

Everybody's favourite Pokémon are coming together for this cosy collaboration. The fleece set's theme is "Night Explorer" which imagines the wearer exploring the night together with their Pokémon. The designs feature moon and star motifs with neon colouring.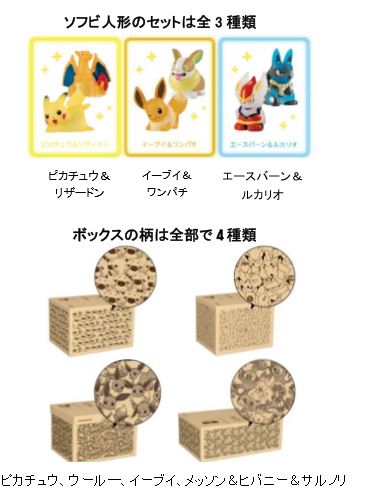 When the collection launches, those who purchase one of the Pokémon fleece sets in Japan will receive a set of two clear-coloured Pokémon figurines. And if they order online via UNIQLO's website, their order will be shipped in a special Pokémon box.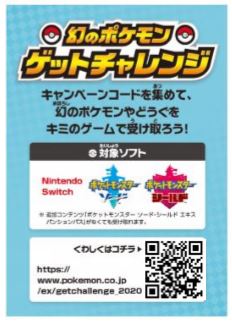 Buyers will also receive a card with a code on it to participate in a special campaign.
Sumikko Gurashi Line-Up

The corner-dwelling Sumikko Gurashi character merchandise is themed on a sleepover with items made warm, fluffy, and cosy.

The three Sumikko Gurashi sets will launch online only on December 18.

Picking up either of the fleece sets or poncho blanket sets from December 18 will land you one of the above-pictured plush toys.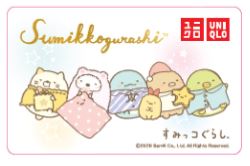 UNIQLO will also be selling limited-edition Sumikko Gurashi gift cards too both online and in-store when the sets are released.
RELATED ENTRIES
Egyptian God Anime Series Tototsu ni Egypt Kami Announces December 7 Broadcast

It has been announced that the first episode of Frontier Works's upcoming web anime series Tototsu Ni Egypt Kami ("Suddenly, Egyptian Gods") will be posted on December 7, 2020 at 12:00pm (JST).

New promotional video released alongside air date announcement

Check out the newest PV release for the series which introduces each of the main characters.

Web Anime "Tototsu Ni Egypt Kami" PV Long Version


Get a free postcard in Japan

To promote the series, Japanese anime goods chain Animate is holding a campaign where for every ¥1,000 spent on Tototsu Ni Egypt Kami merchandise at Animate stores in Japan customers will receive one of 13 postcards.

Running: December 19, 2020 – January 17, 2021

Participating Stores: Animate / Animate Online / Shosen Grande / Horindo Takadanobaba

AMOCAFE Ikebukuro is also celebrating the release of the anime series by serving up a themed menu as well as selling exclusive merchandise.

Running: November 25, 2020 – December 9, 2020

Location: AMOCAFE Ikebukuro, 1-31-6 Higashi-Ikebukuro, Toshima-ku, Tokyo

Opening Hours: 11:00-19:45 (Reservation Only)

Official Website: https://amocafe-reserve.jp/to_to2ni_cafe/

Who would have thought that the Egyptian gods could be kawaii? Well, that's exactly what they've become in Tototsu Ni Egypt Kami, a series set in Ancient Egypt where the Egyptian deities, like Anubis, Thoth, Bastet, and Ra live laid-back and relaxed lives. The series is adapted from a popular line of character mascots of the same name.

©yuka/とーとつにエジプト神プロジェクト

Information

Tototsu Ni Egypt Kami

Initial Broadcast: December 2020

Watch On: YouTube, GYAO!, Bandai Channel, FOD, ABEMA, d Anime Store, U-NEXT

Official Website: https://to-to2ni-anime.jp

Make Your Own Chocolate Pokémon Pies With Lotte's Confectionery DIY Kit

Japanese confectionery company Lotte is launching a new version of its popular Choco Pie dessert in collaboration with Pokémon.

Pokémon Trainers out there with sweet tooths are given an ordinary blank Choco Pie which they can decorate with the accompanying assorted chocolates, nuts, and sweets to create their favourite Pokémon. They can create their own from their mind or follow the recipe provided.

Choco Pie Art with Pokémon will be released by Lotte in Japan on November 24, 2020.

©Nintendo・Creatures・GAME FREAK・TV Tokyo・ShoPro・JR Kikaku ©Pokémon

Kate Spade New York x Naomi Watanabe Reveal Handbag Capsule Collection

Kate Spade New York is set to drop a limited-edition handbag collection in collaboration with their recently-appointed global ambassador Naomi Watanabe on November 25, 2020.

Naomi Watanabe is a Japanese comedian, actor, and fashion designer who is representing Kate Spade New York for 2020. Her collection with the brand is a celebration of women and loving life. It has a bright and positive face to it, making the Naomi Watanabe, who's career is centred on inspiring people with positivity, the perfect face of the collaboration.

<naomi watanabe x kate spade new york capsule collection> From Left: large tote in dark orchid ¥53,000 (H28 x W40 x D20cm), medium camera bag in deep umber ¥35,000 (H12 x W18 x D4cm), micro camera bag in pomegranate juice and dark orchid ¥15,000 (H8 x W11 x D4cm) (All pre-tax prices)

The capsule collection features three handbag styles branded with the iconic interlocking spade symbol.


The dark orchard tote bag is made from curled fur comes as a stylish over-sized pick.。

The medium and micro-sized camera bags come with a cross-body strap so can be conveniently carried hands-free. They come in two vivid colours, deep umber and pomegranate juice, which are fitting for the coming holiday season.

All three designs are fitted with special tags with Watanabe's sign printed on them.


Check out the promotional video for the collection.

Naomi Watanabe | Comment

"As soon as we did the shoot for the first campaign, I knew I wanted to continue this partnership with Kate Spade. Things kind of naturally went in that direction which led to this collaboration. I went on to talk about the collection with Nicola, and we both knew we wanted to incorporate colour and humour into it, as well as positivity about life. That's where this collection came from."

Pikachu Caramel Frappes Zap Their Way to Pikachu Sweets by Pokémon Cafe This Holiday Season

Pikachu Sweets by Pokémon Cafe in Ikebukuro, Tokyo, is adding the new "Caramel Pika Pika Frappe" to its menu this holiday season from December 5, 2020 to January 15, 2021.

Caramel Pika Pika Frappe | ¥700 (Before Tax)

The adorable beverage is based on the Japanese custard pudding known as purin. It's laced with caramel sauce, closed off with a squirt of whipped cream, and finished with a sprinkling of chocolate chips for accent.

Pikachu Sleeves

The drink also comes with one of four possible Pikachu sleeves which feature designs in promotion of the upcoming animated film Pokémon the Movie: Secrets of the Jungle (also known as Pokémon the Movie: Coco) which will be released in Japan on December 25, 2020 and in the US in 2021.

© 2020 Pokémon.©1995-2020 Nintendo/Creatures Inc./GAME FREAK inc.
Pokémon, ポケットモンスター, and ポケモン are registered trademarks of Nintendo, Creatures Inc., and GAME FREAK inc.
© Nintendo・Creatures・GAME FREAK・TV Tokyo・ShoPro・JR Kikaku
© Pokémon © 2020 Pikachu Project

Tokyo's Fate/Grand Order 2021 Event to Take Place at Ikebukuro Sunshine 60

To promote the upcoming anime film adaptation of mobile RPG Fate/Grand Order's popular episode "6th Singularity: Camelot," an event will take place at SKY CIRCUS Sunshine 60 Observation Deck and Sunshine Aquarium in Ikebukuro, Tokyo from December 4, 2020 to January 31, 2021.

New artwork displayed for the event

A collection of new artwork has been drawn specially for the event. Fans will find life-sized cut-outs of Bedivere, Mashu Kyrielite, Lion King, Gawain, and Lancelot at the observation deck and Ozymandias, Nitocris, and Arash at the aquarium. There will also be voiced panels at the observation deck with newly-recorded lines by Mamoru Miyano (Bedivere) and Takehito Koyasu (Ozymandias). Different voice recordings will be rolled out throughout the duration of the event. This info can be found by following the venue on Twitter @skycircus60.

Anime photos and signed exhibits

The observation deck will also feature photos taken from scenes in the anime series as well as exhibits signed by the character voice actors.

Original Merchandise

Stickers

Pins

Both the observation deck and aquarium will sell their own original merchandise, so fans will want to visit both venues.

Keyword Rally

Keyword Rally answer sheet

Both venues will host a keyword rally where fans will have to fill out their answers of the correct words on the sheets in Japanese. Clearing each one will get them an original card with five different designs from the observation deck and three from the aquarium.

Answer sheets can be bought for ¥600 each from the 60th floor ticket counter at the observation deck and next to the annual passport counter at the aquarium.

Tully's Coffee Collaboration

Tully's Coffee coasters

Both venues have their own branches of Tully's Coffee, a cafe chain. For every ¥800 spent on a transaction you will receive one of eight possible coasters chosen randomly.展

Movie ticket campaign

If you go to see the upcoming Fate/Grand Order movie in Japan and show your movie ticket at either the observation deck or aquarium you can get 20% off your entry to the event.劇

More original merchandise

Starting on December 4, the observation deck will begin selling merchandise tickets in addition to regular entry tickets which include both admission and a piece of merchandise.

©TYPE-MOON / FGO6 ANIME PROJECT

Information

Fate/Grand Order x SKY CIRCUS Sunshine 60 Observation Deck x Sunshine Aquarium

Venues: SKY CIRCUS Sunshine 60 Observation Deck / Sunshine Aquarium

Address: Sunshine City, 3-1 Higashi-Ikebukuro, Toshima-ku, Tokyo

Dates

Observation Deck: December 4, 2020 – January 31, 2021

Aquarium: December 4, 2020 – January 11, 2021

SKY CIRCUSSunshine 60 Observation Deck Official Website: https://sunshinecity.jp/observatory/

Pokémon Silicone Ring Phone Straps Keep Trainers Company in the Wild

Retail company Hamee recently released a new collection of Pokémon silicone ring phone straps in Japan.


Pokémon Silicone Ring Straps | ¥990 Each (Before Tax)

 These cute straps are sure to keep Trainers out there company while their Pokémon sleep in their Poké Balls.

Designs include Pikachu and Ditto which not only look adorable but will keep your phone safe from falling while you're using it too.

The rings are made from soft silicone which won't damage the phone or its screen if it touches them and also doesn't case discomfort when worn on the finger. They weigh in at just 3g. Use them not only on your phone case but digital camera, pass case, and more as a convenient hook.

They match perfectly with the Pokémon iFace First Class phone case series too.

©2020 Pokémon.
©1995-2020 Nintendo/Creatures Inc./GAME FREAK inc.

Mickey & Friends Disney Christmas Cupcakes to be Released at Ginza Cozy Corner

Japanese confectionery company Ginza Cozy Corner is teaming up with Disney once again to release a new Christmas collection of cupcakes on December 1.

Colourful Disney treats for the holiday season

This sweet seasonal collection is inspired by Mickey & Friends and contains nine unique cupcakes which depict the characters getting ready for their Christmas party.

Disney Christmas Collection (Contains 9) | ¥2,500 (Before Tax)

Cupcakes include a Santa-hat wearing, chocolate ganache-filled Mickey cream cheese cake, a strawberry jam-filled Minnie mousse cake, a lemon and mint cream-packed, Christmas decoration-adorned Donald tart, a banana and mint cream Pluto tart, an orange cream Goofy chocolate cake, and more.

The cakes are packed in a special Disney Christmas box which is sure to catch the attention of sweet tooths this holiday season, perfect for stay-at-home Christmas parties.

Information

Disney Christmas Collection
Running: December 1, 2020 – December 25, 2020

Ginza Cozy Corner Official Website: https://www.cozycorner.co.jp/

Demon Slayer: Kimetsu no Yaiba Collaborates With Fujifilm's instax Cameras

Fujifilm Imaging Systems is collaborating with the popular TV anime series Demon Slayer: Kimetsu you Yaiba to release two models of its instant photo-printing instax cameras based on the main characters Tanjiro and Nezuko. Pre-orders will open in Japan at Fujifilm as well as camera and electronic stores in Japan on November 25 at 10:00am (JST) and be released on December 10.

First introduced in 1998, the instax instant camera allows users to take and produce photos on the spot. The new Demon Slayer models are packed in limited-edition boxes in promotion of the recently-released anime film Demon Slayer: Mugen Train which hit theatres in Japan on October 16, 2020.


Tanjiro Model

Nezuko Model

The collaboration uses the instax mini 11 model as its base are adds motifs that reference Tanjiro and Nezuko.

Each comes with its own themed accessories too including a shoulder pouch and camera strap. All these items are exclusive to those who purchase the box.

More info as well as a promotional video can be found over on instax's official website here.

©Koyoharu Gotouge/Shueisha・Aniplex・ufotable

Information

instax mini 11 x Demon Slayer: Kimetsu no Yaiba Box
Pre-Orders: November 25, 2020 at 10:00am

Release Date: December 10, 2020
Official Website: https://instax.jp/kimetsu/

Online Pokémon Escape Game Launches in Promotion of Pokémon the Movie: Secrets of the Jungle Anime Film

SCRAP launched a new online escape game entitled "Escape From the Mystery Pokémon Jungle" on November 14, 2020 in promotion of the upcoming anime film Pokémon the Movie: Coco which will be released in Japan on December 25, 2020. The film will also be released in the US in 2021 under the title Pokémon the Movie: Secrets of the Jungle.


SCRAP is a Japanese company that specialises in the creation of escape games. Since the outbreak of the pandemic, SCRAP has been hosting online escape games for people around the world. It has collaborated with Pokémon every year since 2013, with 300,000 participants having played the games collectively. This new escape game has players watching a video on the game's official website while using a pen and paper to solve the puzzles and mysteries of the Mystery Pokémon Jungle.

Players can download and print the materials they will need for the game from the website. This will be their puzzle-solving kit which includes gimmicks of its own that will require assembly with tape. And since the game can be played at any time, players can choose what time works best for them when they have a free slot in the day.

The game offers a selection of different courses including two different two-person standard courses as well as a lighter family course for parents to play with their children.

The escape game is a great way to celebrate the upcoming and highly-anticipated release of Pokémon the Movie: Secrets of the Jungle.

©Nintendo・Creatures・GAME FREAK・TV Tokyo・ShoPro・JR Kikaku
©Pokémon
©2020 Pikachu Project

Animal Crossing: New Horizons Clothing & Accessories Revealed by Luxury Japanese Brand Gelato Pique

Nintendo has announced that luxury Japanese loungewear and sleepwear brand Gelato Pique is releasing a collection of clothing and accessories in collaboration with the Nintendo Switch™ title Animal Crossing: New Horizons.

The line-up includes pyjamas, hoodies, shorts, tote bags, blankets, pouches, and more, with the Animal Crossing's beloved Timmy and Tommy appearing as the main character feature on the designs.

Pre-orders for the collection will begin over on Gelato Pique's official website on November 18, but you will most likely need an address in Japan to order. They will subsequently be released at the official Nintento TOKYO store as well as select Gelato Pique stores in Japan on January 13, 2021. Before that, they will also line the shelves of a Gelato Pique pop-up store called "Gelato Pique Christmas Town" in Omotesando Hills which is set to run from December 18 to 25.

Animal Crossing: New Horizons Line-Up

Timmy & Tommy knitted jacquard tops with a simple desig


Jacquard Pullover ¥5,800 | Short Pants ¥4,200 | Cushions ¥3,400 Each (All Tax-Inclusive)

Become your favourite character with a cosy ear-topped hoodie


[Colours: Brown/Cream/Grey] Hoodies ¥6,800 | Short Pants ¥4,200 (All Tax-Include)

Cut & Sewn Series: Character designs and fruit patterns


Left: Fruit Pullover ¥5,400 | Fruit Long Pants ¥5,200

Left: Character Pullover ¥5,400 | CharacterLong Pants ¥5,200

Warm Timmy & Tommy blanket


Left: Blanket ¥5,800 | Right: Jacquard Blanket B ¥5,800 (Before Tax)

Animal Crossing x Gelato Pique Special Book


Pouch and tote bag comes with the book

Japanese publishing company Takarajimasha is also releasing a special book on December 22 entitled Animal Crossing meets GELATO PIQUE SPECIAL BOOK in two versions which come with a Timmy and Tommy design pouch and tote bag. These are limited-edition items available only with the book.

© 2020 Nintendo

Information

Gelato Pique x Animal Crossing Collection
Releasing: December 18, 2020 at 12:00pm (JST)
Gelato Pique Official Online Store: https://gelatopique.com/20201116_01
USAGI ONLINE Official Website: https://usagi-online.com/s/201116PIQ/

Gelato Pique Christmas Town
Running: December 18, 2020 – December 25, 2020
Location: Space O, Omotesando Hills Floor B3F
Products: Animal Crossing meets GELATO PIQUE

In-Store Purchasing
Release Date: January 13, 2021
Locations: Select Gelato Pique stores / Nintendo TOKYO
*Only a selection of the products will be sold, the full collection is available online

Gintama x adidas Collaboration Launches in Promotion of Gintama: The Final Movie

Alpen Co., Ltd. is currently holding its longest brand campaign in collaboration with characters from various media. This time around, it is joining hands with the upcoming anime film Gintama: The Final. A special campaign website launched on November 13 which sees the film's three main characters donning adidas clothes.

adidas x Gintoki x Kagura x Shinpachi

The three main characters of Gintama, Gintoki, Kagura, and Shinpachi, are all wearing sporty items from the 2020 fall/winter adidas CASUAL Collection in the promotional images.

There was much hype amongst speculative Gintama fans in the run up to the collaboration when it was first teased with a picture of Shinpachi's glasses. The post trended on Japanese social media, gaining over 5,000 retweets and over 10,000 likes.

adidas brand has been parodied on numerous occasions in both the Gintama anime and manga with Shinpachi wearing clothes that looked just like the brand's. In promotion of the new film, which will wrap up the series, adidas wanted to do a real collaboration.

The Outfits

Gintoki

​Gintoki is wearing a women's white long jacket over a stand-up collar and with sporty trousers. The colours are reminiscent of his usual style.

Kagura

Kagura's sweater is red just like the Chinese dress she wears in the series. Over it she's layered a beige-coloured long gown together with black pants which bring the look together.

Shinpachi

Shinpachi's navy jersey has the iconic adidas stripes down the sleeves. The combination of the white shirt and sneakers as well as the beige pants makes for a casual look.

Gintama The Final will be released into Japanese theatres on January 8, 2021.

©Hideaki Sorachi / Gintama The Final Production Committee

Pokémon Themed Hotel Rooms Open in Tokyo and Kyoto at APARTMENT HOTEL MIMARU

Japanese real estate company Cosmos Initia teamed up with The Pokémon Company last year to offer Pokémon themed hotel rooms at two branches of APARTMENT HOTEL MIMARU in Tokyo and Kyoto. The rooms have received high praise from guests, and so they have decided to offer the rooms in two more branches.

The new rooms will open at MIMARU TOKYO Ginza EAST on December 1, 2020 and MIMARU Osaka Nanba NORTH on January 14, 2021. Room bookings opened at both hotels on Friday (November 13).

Each part of the Pokémon Rooms are decorated in all things instantly-recognisable to fans of the franchise including in both the dining and bedroom spaces.


Guest kitchens also come with a batch of original plates and mugs to make their Pokémon stay even more fun. Rooms also come with various themed novelties such as a small bag, welcome card, and hand towel.

Fans of Pokémon planning a trip to Tokyo or Osaka will definitely want to check out APARTMENT HOTEL MIMARU.

©2020 Pokémon. ©1995-2020 Nintendo / Creatures Inc. / GAME FREAK inc.

Pokémon, ポケットモンスター, and ポケモン are registered trademarks of Nintendo, Creatures Inc., and GAME FREAK inc.