Luxury Animal Crossing: New Horizons Clothing Collection by gelato pique Gets More Stock
Japanese luxury loungewear and sleepwear brand gelato pique will open online orders for an additional stock of its Animal Crossing: New Horizons collection on December 22, 2020 at 12:00pm (JST).
Original pre-orders for the collection will begin over on Gelato Pique's official website on November 18. They will subsequently be released at the official Nintento TOKYO store as well as select Gelato Pique stores in Japan on January 13, 2021. Before that, they are also lining the shelves of a Gelato Pique pop-up store called "Gelato Pique Christmas Town" in Omotesando Hills which is running until December 25.
ABOUT COLLECTION
The collection is a collaboration with the Nintendo Switch™ title Animal Crossing: New Horizons. It captures the warm, cosy, laid-back life of the game in the form of comfortable loungewear so you can feel as soft and relaxed as the characters in the game.
Line-Up (Excerpt)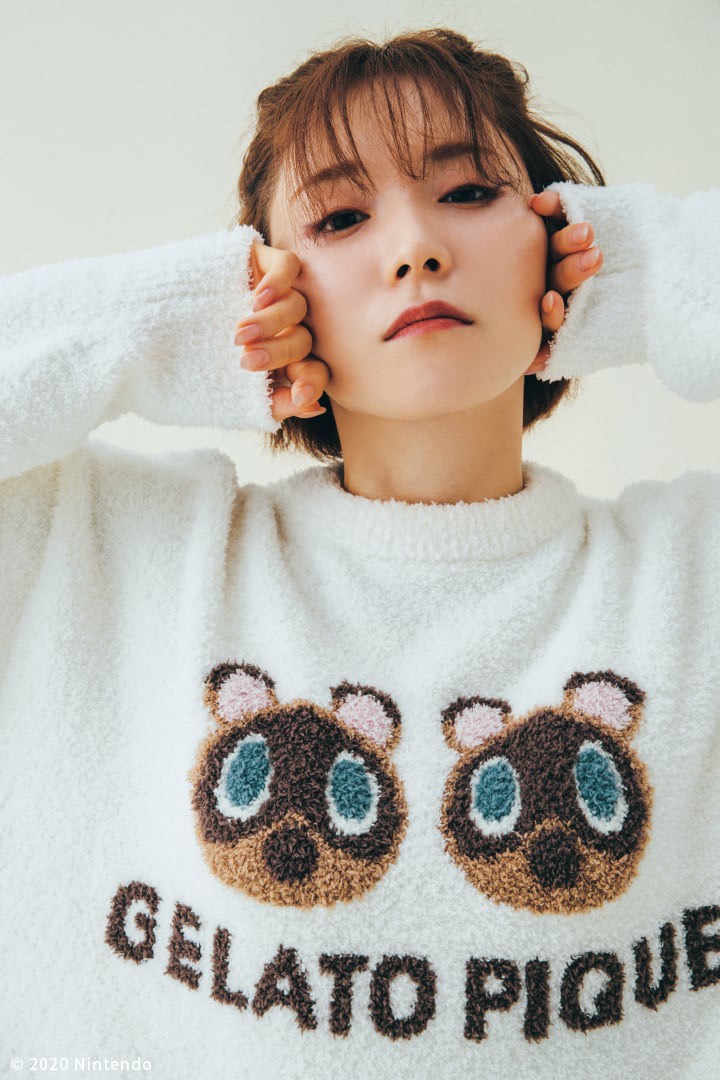 Jacquard Pullover ¥5,800
A Timmy & Tommy knitted jacquard pullover with a simple yet design.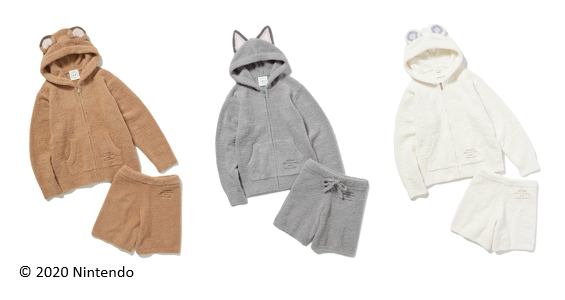 [Colours: Brown/Cream/Grey] Hoodies ¥6,800 | Short Pants ¥4,200 | Set ¥11,000
Become your favourite character with a cosy ear-topped hoodie and pants.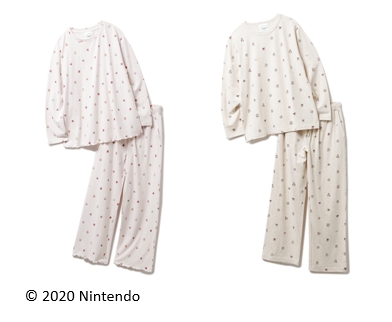 Left: Fruit Pullover ¥5,400 | Fruit Long Pants ¥5,200
Left: Character Pullover ¥5,400 | Character Long Pants ¥5,200
Cut and sewn pyjamas with mini character designs and fruit patterns.
Left: Blanket ¥5,800 | Right: Jacquard Blanket B ¥5,800
Stay warm with these Timmy & Tommy blankets.
Additional Stock Orders
Additional stock orders will take place on gelato pique's online store and USAGI ONLINE. It will run through a lottery system with random people being chosen. You will also need a Japanese address to receive the items.
Running: December 22, 2020 at 12:00 (JST) – January 17, 2021 at 23:59 (JST)
Product Delivery: January 23, 2021
Stay cosy and warm this winter with the critters of Animal Crossing.
© 2020 Nintendo
Information
Gelato Pique x Animal Crossing Collection
Releasing: December 18, 2020 at 12:00pm (JST)
Gelato Pique Official Online Store: https://gelatopique.com/20201116_01
USAGI ONLINE Official Website: https://usagi-online.com/s/201116PIQ/
Gelato Pique Christmas Town
Running: December 18, 2020 – December 25, 2020
Location: Space O, Omotesando Hills Floor B3F
Products: Animal Crossing meets GELATO PIQUE
In-Store Purchasing
Release Date: January 13, 2021
Locations: Select Gelato Pique stores / Nintendo TOKYO
*Only a selection of the products will be sold, the full collection is available online
RELATED ENTRIES
D-UP x Hello Kitty Eyelash Fixer EX Launches in Japan

If you're looking to look as cute as Hello Kitty, then you'll want to pick up the new D-UP Eyelash Fixer EX, a product by D-UP released in collaboration with Sanrio on Friday (January 22) at Don Quijote stores in Japan. The product will also begin rolling out at variety shops and drug stores from March 5.

D-UP Eyelash Fixer EX is a super strong glue for false eyelashes. First released in 2000, it has gone to enjoy huge popularity in Japan where it has sold over 27 million units. It is also popular outside of Japan too.

With face masks now a norm for everyone worldwide, makeup trends are now tending towards the eyes, and so D-UP is launching its 5th collaboration with Hello Kitty, a partnership which first began in 2021.

D-UP Eyelash Fixer EX552 Hello Kitty S | ¥5,990 (Tax Included)

The packaging and product design features a retro style coloured in pastel colours and Hello Kitty.

Information

S5D-UP Eyelash Fixer EX552 Hello Kitty S
Pre-Release: January 22, 2021 @ Don Quijote
General Release: March 5, 2021
D-UP Official Website: https://d-up.co.jp/

Ikimonogakari x SPINNS Clothing Collaboration Features Band's Official Character Ikki Monkey

Japanese 3-member pop rock band Ikimonogakari is set to release a clothing collection in collaboration with apparel brand SPINNS. The collection features a hoodie and sweater and will drop at the SPINNS Harajuku store and SPINNS official website on January 23.

Black Ikki Cafe! Sweater: ¥4,500 (Before Tax/One Size Fits All) | Grey Cute Space Ikki! Hoodie: ¥5,000 (Before Tax/One Size Fits All)

Both oversized items feature Ikimonogakari's own original character Ikki Monkey and were drawn by popular illustrator Shirokuma Nanamin who added their signature colourful pop style to the garments.

Information

wwwaap x Ikimonogakari x SPINNS Collab Items
Release Date: January 23, 2021 (Online – 12:00 | In Store – 13:00)
Available: SPINNS Harajuku Takeshita-dori
SPINNS Official Online Store: https://www.spinns.jp/
wwwaap Official Website: http://wwwaap.co.jp/

Sonny Angel Artist Collection Releases in Collaboration With ANNA SUI

The "Sonny Angel Artist Collection -Angel In The Bird Garden-" is set to release in Japan on January 22, 2021 which will see a collaboration with ANNA SUI ACTIVE, a luxury brand hugely popular in China. It combines the brand's iconic and unique vision with the cute character Sonny Angel, the little angel boy who enjoys nothing more than wearing different kinds of headgear.

This marks Sonny Angel Artist Collection's first collaboration with a brand and it takes on ANNA SUI ACTIVE's "Bird Garden" theme, wrapping Sonny Angel up in floral designs.

The result is a cute and gorgeous new collection of Sonny Angel figurines. ANNA SUI ACTIVE's logo is also printed on Sonny's leg.

Kingdom Anime Collaborates With Firsthand On Exclusive Merchandise

Creative and sustainable concept store Firsthand released a collection of items in collaboration on Wednesday (January 20) with the TV anime series Kingdom, which is set to begin airing its third season this April, and Japanese artist Kosuke Kawamura. The items are available to buy both online in Japan and at a pop-up store at OPEN STUDIO inside FREAK'S STORE Shibuya.

Firsthand is a Japanese brand centred on upcycling and sustainable production. Fans of the ongoing anime series can get their hands on a range of clothing items, phone cases, and more. If they head to OPEN STUDIO they'll also find an illustration exhibit, a photo spot, and more. The gallery is also selling posters signed by Kosuke Kawamura.

Will you be watching Season 3 of Kingdom this spring?

Information

Kingdom x Firsthand x Kosuke Kawamura Pop-Up Shop
Running: January 20, 2021 – January 25, 2021
Location: OPEN STUDIO, 1-31-1 Jinnan, Shibuya, Tokyo

Opening Hours: 10:00-20:00
TEL : 03-6415-7728

Where to buy the merchandise collection:
・OPEN STUDIO (Limited time January 20th-25th)
・Firsthand RAYARD MIYASHITA PARK (From January 26th)
・FREAK'S STORE ONLINE (From January 24th) @ http://www.freaksstore.com/
・ZOZOTOWN (From January 28th) @ https://zozo.jp/shop/freaksstore/

Event Details: https://firsthand.jp/news/3609/

Kyary Pamyu Pamyu's New Song 'GUM GUM GIRL' Features in Nintendo Switch's Ninjala Commercial

This year marks the 10th anniversary since Japanese pop star Kyary Pamyu Pamyu made her debut, and to kick off 2021, she has announced the release of a new single titled GUM GUM GIRL which will hit music streaming and download platforms on January 29, 2021.

The GUM GUM GIRL single artwork painted by Kyary

The cover art for GUM GUM GIRL was painted by Kyary herself on a canvas using acrylic paints. Kyary painted with passion for her 10th anniversary year.

The singer also unveiled a new look which features metallic silver paper to represent the inside of gum packaging. Her magical makeup sees her face lined with rhinestones, serving stylish, futuristic vibes.

Kyary has been involved in the promotion of the Nintendo Switch title Ninjala, and in the game's latest commercial, she makes an appearance alongside Japanese comedy trio Yonsen Toshin to play the game. You can also hear a snippet of GUM GUM GIRL in the commercial. Check it out below.

Ninjala Commercial feat. Kyary Pamyu Pamyu

Ninjala is a popular title across the globe having been downloaded over 5 million times. In June 2020, a remix of Kyary Pamyu Pamyu's hit song Ninja Re Bang Bang was released by Steve Aoki in collaboration with the game. The song was also made available in-game in October.

Kyary is once again teaming up with Ninjala to feature her new single GUM GUM GIRL in-game, and a special GUM GUM GIRL T-shirt is being released for player avatars. These will be available from January 29 to February 18. Ninja Re Bang Bang Steve Aoki Remix, the clothing item, and dance emote released for that song will also be re-released during this time.

Kyary will premiere a brand new music video for GUM GUM GIRL on her YouTube channel at the stroke of midnight (JST) when January 28 turns to January 29. In the meantime, fans can check out Kyary discussing ideas for the music video with Yasutaka Nakata and her team. The can be watched in Japanese below.

The Making of "GUM GUM GIRL"

Kyary Pamyu Pamyu shows her gratitude for her 10th anniversary year with the release of GUM GUM GIRL which is sure to brighten up anyone's day who has been feeling down during the COVID-19 pandemic. Stay tuned for the official release.

Captain Tsubasa: Rise Of New Champions Releases Free Demo On PlayStation®4 and Nintendo Switch™

The official Twitter account for the association football game Captain Tsubasa: Rise Of New Champions announced the release of a free demo which hit PlayStation®4, PlayStation®5 and Nintendo Switch™ on Thursday (January 14). The demo offers a chance for players to experience the Tutorial and Versus modes.

Tutorial Mode

Versus Mode

The game is based on the popular sports anime and manga series Captain Tsubasa and features anime-style graphics. It features familiar faces and high-speed action from the series. It also comes as the series' first ever action soccer game.

Tutorial Mode teaches players the basics of the game while Versus Mode allows them to play a match with one of the four teams including a 4-player online mode. This is a great opportunity for football lovers who have yet to play the game to try it out.

©高橋陽一/集英社·2018キャプテン翼製作委員会
©BANDAI NAMCO Entertainment Inc.

Ninjala Season 4 Brings New Weapons, Stage, and More

Season 4 for the Nintendo Switch™ title Ninjala finally dropped on January 7, 2021.

In the colourful world of Ninjala, players blow bubble gum to craft different weapons and fight using the fighting style of ninjutsu. Players can also transform into nearby objects, and they must use parkour to traverse different landscapes while aiming to take down their opponents. Released on June 25 this year, the game has been downloaded over 5 million times.

Season 4 brings a new wintery theme with plenty of avatar items for players to enjoy. It also introduces two new weapons—the Scrap Saber and Chewing V—as well as a new stage called Fort Riverdale that features a gorgeous clock tower that glows beautifully against the night sky.

Adjustments have also been made to make battles smoother like shortened loading times, various UI improvements have been implemented, and new features have been added such as Ninjala Collection Cards.


A new episode of the Ninjala 2D Cartoon Anime entitled You're the Star! was released on PlayNinjala's official YouTube channel last Thursday (January 7) which can be enjoyed in English above.

© GungHo Online Entertainment, Inc.

Nana's Green Tea x Häagen-Dazs Release Chocolate Matcha Glass Dessert

Nana's Green Tea is serving up a brand-new dessert in collaboration with Häagen-Dazs for Valentine's Day at 77 branches in Japan. The dessert was released on January 6 and will be available up to February 14.

Matcha Chocolate Glass with Häagen-Dazs | ¥880 (Before Tax)

The dessert is a tempting sight to behold – not only is it delicious but visually appealing to the eye too, and layered with various textures so that every bite is a surprise.

The dessert is made with Häagen-Dazs' "Sweet Chocolate" ice cream coupled with Nana's Green Tea's own original matcha ice cream, soft and crunchy meringue sticks, crumbled cookies, white chocolate whipped cream, and matcha chiffon cake. Sat at the bottom waiting to be discovered is a sweet strawberry sauce for a tangy kick.

Information

Nana's Green Tea – Matcha Chocolate Glass With Häagen-Dazs
Serving: January 6, 2021 – February 14, 2021
Price: ¥880 (Before Tax)
Available: 77 Nana's Green Tea branches in Japan (Excluding DiverCity Tokyo Plaza, Tokyo Dome, and Iias Okinawa Toyosaki)
Official Website: http://www.nanasgreentea.com/

Demon Slayer: Kimetsu no Yaiba x Lagunasia Theme Park Collaboration Event Begins in March

Lagunasia, a theme park managed by Laguna Ten Bosch, has announced an event in collaboration with the TV anime series Demon Slayer: Kimetsu no Yaiba which will run from March 6 to June 5.

©Koyoharu Gotouge / Shueisha・Aniplex・ufotable

©Koyoharu Gotouge / Shueisha・Aniplex・ufotable

The event will feature an immersive attraction called "Trial of Recollection: Tanjiro's Journey" as well as a rally event to hunt down all the stickers around the theme park, a Demon Slayer themed menu line-up, exclusive merchandise, and more.

Further details will be announced in the coming months.

Mister Donuts x Pierre Marcolini Luxury Doughnuts Hit Japan

Mister Donuts has teamed up with Belgian chocolate brand Pierre Marcolini to release the "misdo meets PIERRE MARCOLINI Collection" of doughnuts which hit Japanese branches on Friday (January 8).

Fondant Chocolate Doughnut – Chocolate | ¥200 (Before Tax)

Fondant Chocolate Doughnut – Caramel | ¥200 (Before Tax)

Fondant Chocolate Doughnut – Raspberry | ¥200 (Before Tax)

Fondant Chocolate Doughnut – Hazelnut | ¥200 (Before Tax)

Danish Chocolate – Raspberry | ¥230 (Before Tax)

Danish Chocolate – Hazelnut | ¥230 (Before Tax)

The doughnuts are part of Mister Donuts "misdo meets" series which first began in 2017 to combine the highest quality ingredients and techniques to in order to bake up the best possible doughnuts. This time, it has joined sticky bakers fingers with the popular Begian chocolate brand Pierre Marcolini to create a new kind of fondant chocolate doughnut and danish. The line-up is made with high quality authentic chocolate and has a bitter kick to it – perfect for those who aren't into sweeter treats. The heart-shaped danishes are also spot on for the Valentine's season in Japan.

Information

misdo meets PIERRE MARCOLINI Collection
Serving: January 8, 2021 – Mid March 2021
Available: Mister Donut Japan (Select branches not participating)
Official Website: https://www.misterdonut.jp

discord Yohji Yamamoto x HUNTER Pet Accessories Drop in Tokyo

discord Yohji Yamamoto, a luxury accessory brand spearheaded by Yohji Yamamoto, has launched a collaboration with German pet brand HUNTER to release a collection of dog collars, leads, and other accessories like bags and wallets.

HUNTER was established in 1980 and has gone on to mark its territory across the world as a provider of high quality pet goods, praised for for the design, functionality, and safety of its products.


Black Dog Collar & Lead

The dog collars are fitted with studs as part of the collaboration. Both the collar and lead feature the same colouring as discord Yohji Yamamoto's products, arriving in the brand's signature black as well as beige, the latter of which is often used for its bags and small leather products. They are also clipped with a signature charm which has a design symbolising the collaboration.

Beige Dog Collar & Lead

The accessories are made from elk leather which is soft and made extra durable with double layering. Having the collar and lead the same colours also adds a sophistication to the design when fitted on a dog.

The collection will be released at discord Yohji Yamamoto stores in GINZA SIX, Shibuya PARCO, and Isetain Shinjuku, as well online. More details can be found on the official website here.

discord Yohji Yamamoto Black / Beige Selection


Y BACKPACK Nylon Studs | ¥148,000


ORIGAMI Tote | ¥98,000


Triple Clutch | ¥58,000


Diagonal Bag | ¥45,000

Y SERIES Studs


Y BODYBAG Studs | ¥138,000


Y BACKPACK Studs | ¥158,000

Small Leather Goods

Card Mini Wallet | ¥17,000

Key Wallet | ¥20,000

Tower Records x Jujutsu Kaisen Anime Collaboration Features Limited Edition Merch and More

Tower Records is promoting the release of the first DVD and Blu-ray volume from the ongoing TV anime series Jujutsu Kaisen with the launch of a celebratory campaign on January 19, 2021 as part of their "NO ANIME, NO LIFE." brand. The campaign will run at Tower Records and TOWERmini stores, as well as the official Tower Records online store, in Japan.

Before the official launch of the campaign, Jujutsu Kaisen fans in Japan can head to one of 15 major Tower Records branches as well as their online shop from January 16 to get their hands on some limited-edition collaborative merchandise. There will also be an exhibition at SpaceHACHIKAI on the 8th floor of Tower Records Shibuya.

NO ANIME, NO LIFE. x Jujutsu Kaisen Collaboration Campaign

1. Special collab poster

A special collab poster will be displayed at Tower Records stores featuring the main Jujutsu Kaisen characters playing instruments.

2. In-store announcements by the characters

When the shops open, in-store announcements will be made by the three main characters of the anime series: Yūji Itadori (voiced by Junya Enoki), Megumi Fushiguro (Yuma Uchida), and Nobara Kugisaki (Asami Seto).

3. Life-Size Character Cutouts

Life-size cutouts of various characters will be displayed at the following Tower Records branches:
・Nobara Kugisaki @ Tower Records Sapporo PIVOT
・Ryomen Sukuna @ Tower Records Sendai PARCO
・Yūji Itadori @ Tower Records Shibuya
・Panda @ Tower Records Ikebukuro
・Maki Zen'in @ Tower Records Urawa
・Satoru Gojō @ Tower Records Nagoya Kintetsu Passe
・Megumi Fushiguro @ Tower Records Umeda NU Chayamachi
・Toge Inumaki @ Tower Records Kyoto

4. Signed promo poster

The following Tower Records branches will display a signed poster by Junya Enoki, the voice actor for the Jujutsu Kaisen protagonist Yūji Itadori, along with some comments.

Running: January 19, 2021, – February 1, 2021
Participating Branches: Sapporo PIVOT, Sendai PARCO, Shibuya, Nagoya Kintetsu Passe, Umeda NU Chayamachi

5. Win a special collab poster on Twitter

10 lucky fans in Japan have the chance to win the special collab poster. To sign up, participants must take a photo of themselves next to the collab poster in one of the participating Tower Records stores, follow Tower Records on Twitter @TOWER_Anime, and post the photo with the Japanese hashtag #呪術廻戦_tower. Winners will be DM'd by the official Tower Records account.

Collab Poster Campaign
Tower Records Anime Twitter: https://twitter.com/TOWER_Anime
Running: January 19, 2021 – February 1, 2021

6. Extra bonus items at Tower Records

10 more lucky fans in Japan have the chance to get their hands on the special collab poster by pre-ordering the first volume of the DVD or Blu-ray of Jujutsu Kaisen by the campaign cut-off date. Winners will be selected randomly.

1st volume bonus

An A4 folder will be included with purchases of the first volume of the DVD or Blu-ray of Jujutsu Kaisen for a limited time.

All volumes bonus

All volumes of the Jujutsu Kaisen DVD and Blu-ray will feature an original A3 poster.

Jujutsu Kaisen x Tower Records Collab Merch

Jujutsu Kaisen x Tower Records Collab Visual

Merch Line-Up

Jujutsu Kaisen x Tower Records Acrylic Stands

Jujutsu Kaisen x Tower Records Hoodie

Jujutsu Kaisen x Tower Records exhibition

Tower Records Shibuya Exhibition Main Visual

Running: January 16, 2021 – February 14, 2021
Opening Hours: 12:00-15:00 / 16:00-20:00 (Last Entries 19:30)

*Closed 15:00-16:00 for ventilation, entry prohibited during this time
Location: SpaceHACHIKAI (Tower Records Shibuya Floor 8F)
Entry: Free (But you must book a slot)

Online Ticket Registration: January 6, 2021

Online Ticket Booking: January 8, 2021 at noon (JST)
Ticket Info: http://towershibuya.jp/news/2021/01/04/150866

Limited-Edition Merch

Tower Records Shibuya Exclusive T-Shirt

Jujutsu Kaisen x Tower Records Shibuya Exclusive OSMO Stamp (14 Designs)

Bonus items

Cards (15 Designs)

For every ¥2,000 spent (tax included) on merchandise at the exhibition you can receive one of 15 possible business card-size cards.

Numbered tickets

For every ¥5,000 spent (tax included) you can get a numbered ticket.

Jujutsu Kaisen Quiz

Those who answer all questions correctly on the quiz given to them upon entering Tower Records you can win a free postcard, but you have to follow Tower Records Shibuya on Twitter @TOWER_Shibuya as one of the conditions.

©芥見下々/集英社・呪術廻戦製作委員会

Information

NO ANIME, NO LIFE. x Jujutsu Kaisen Collaboration Campaign
Start Date: January 19, 2021
Locations: Tower Records / TOWERmini / Tower Records Online
Campaign Page: https://tower.jp/jujutsukaisen