Doraemon Future Department Store to Open Pop-Up Shop in Ginza Mitsukoshi
Benelic Co., Ltd. has announced the opening of a pop-up shop version of Doraemon Future Department Store, the world's first official Doraemon shop, at Ginza Mitsukoshi in Tokyo from March 17.
Doraemon Future Department Store first opened back in December 2019 in Odaiba, Tokyo. Dedicated to the beloved manga and anime character Doraemon, the store has opened various pop-up shops across Japan including Fukuoka, Osaka, and Nagoya. The new pop-up shop will be the first to open in Tokyo and will be stocked with the usual fan must-grabs, items exclusive to the Odaiba shop, Ginza exclusives, pre-sales, and more.
Ginza Mitsukoshi Exclusives & Pre-Sales
1. The Exclusives
The Ginza Mitsukoshi pop-up shop will sell four exclusive items including a T-shirt, handy tote bag, and more.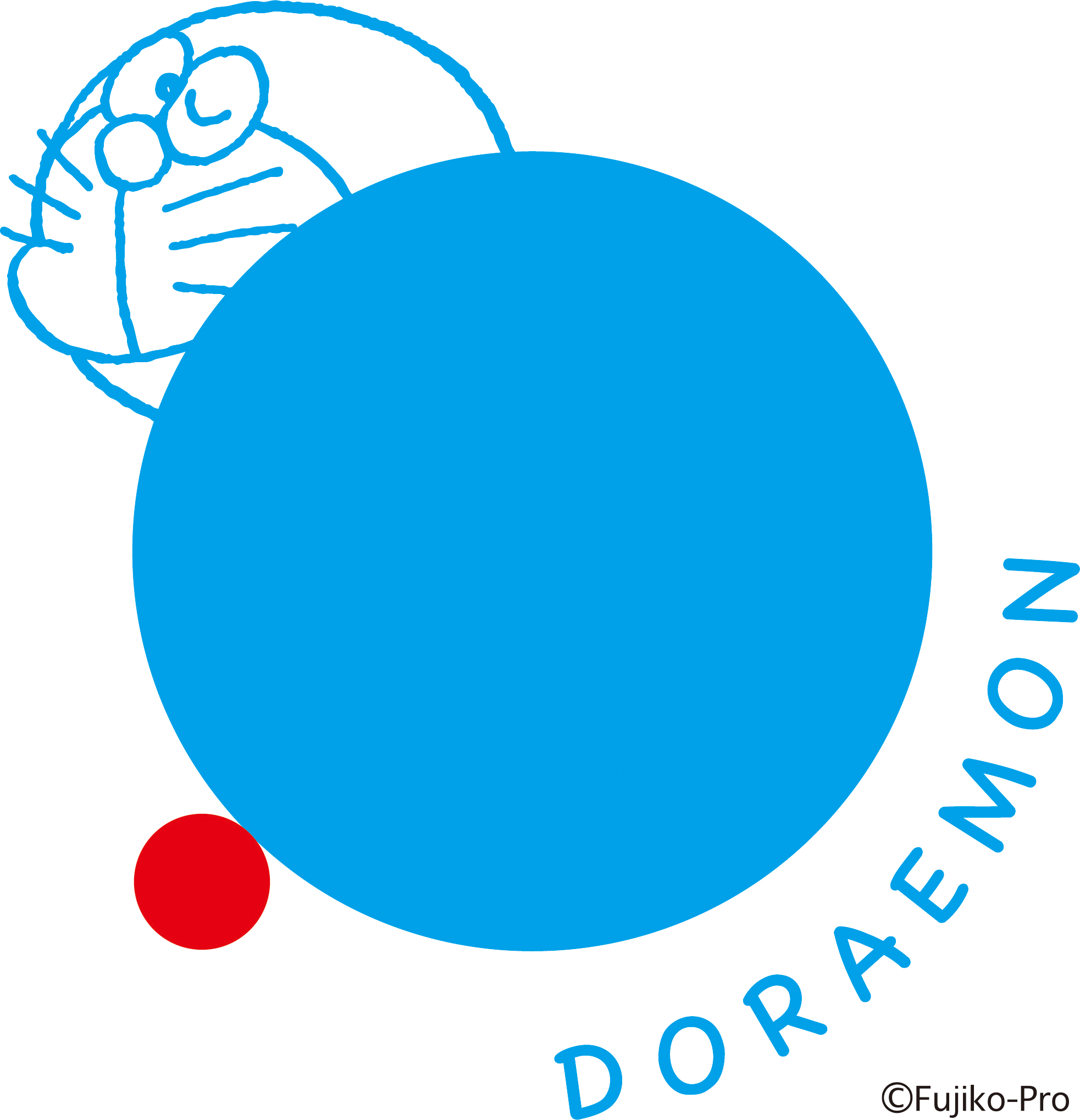 The merchandise will feature an illustration based on the designs of the shopping bags given at Doraemon Future Department Store. Take a look below.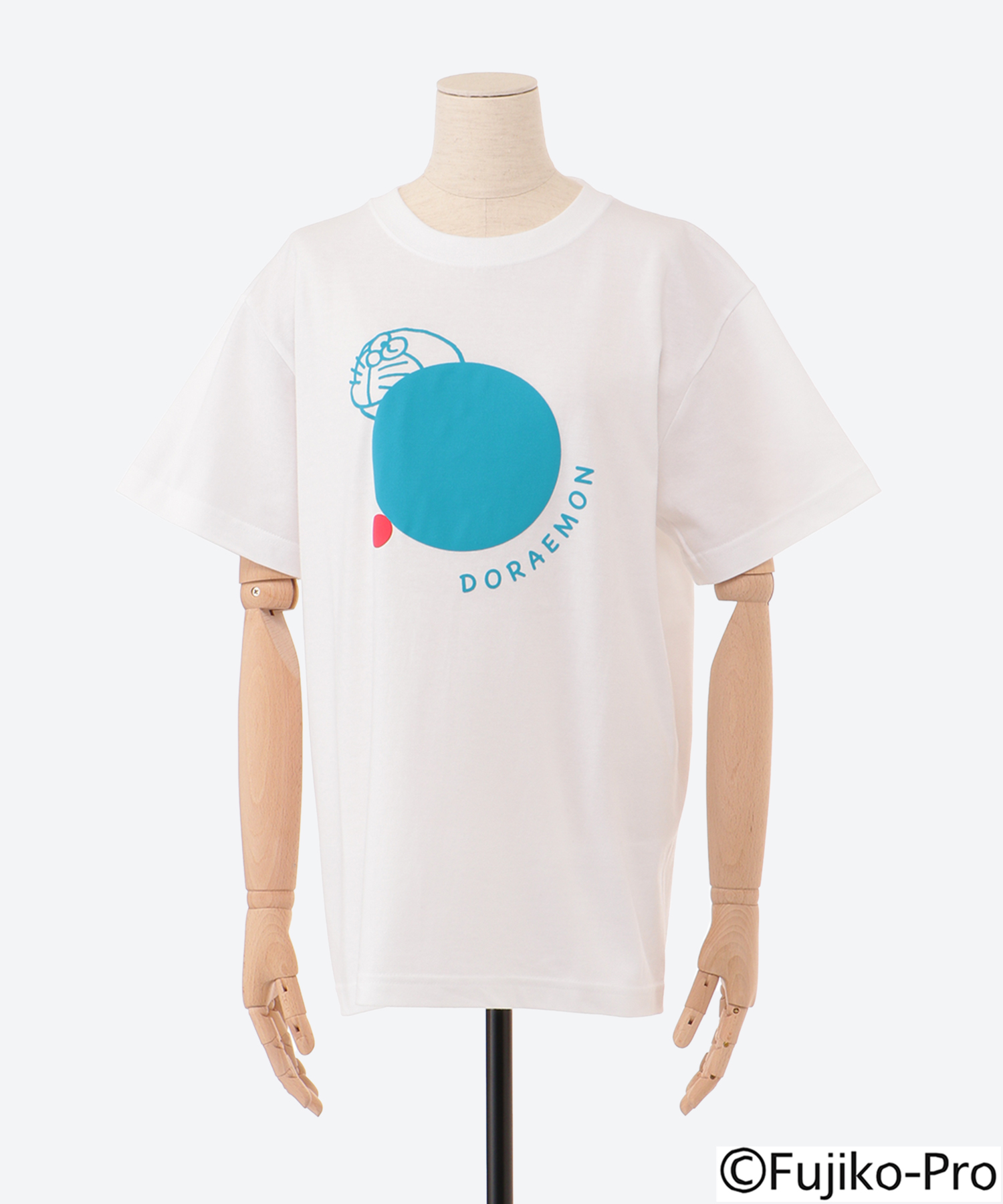 Ginza Mitsukoshi Exclusive T-Shirt (5 Colours) | ¥3,520 (Tax Included)
Sizes: S・M・L
Ginza Mitsukoshi Exclusive 2-Way Tote Bag | ¥2,860 (Tax Included)
2. The Presales
Fans can get their hands on pre-sales of 7 items in the "Flying to Department Store" series of kitchen, cookware, and other items, as well as 12 accessories that both kids and adults alike can enjoy.
Flying to Department Store Series – Kitchen Apron | ¥4,400 (Tax Included)
Flying to Department Store Series – 21cm Plate | ¥3,850 (Tax Included)
Doraemon & Dorami Back Earrings | ¥2,200 (Tax Included)
Customisation Service
The pop-up shop will offer a customisation service which lets customers have different embroideries put into the T-shirts, tote bags, and key rings. The work is done on the spot by hand so you can see the result of what will be a very special item of which only one exists in the world. Perfect for Doraemon fans and gifts to friends and family.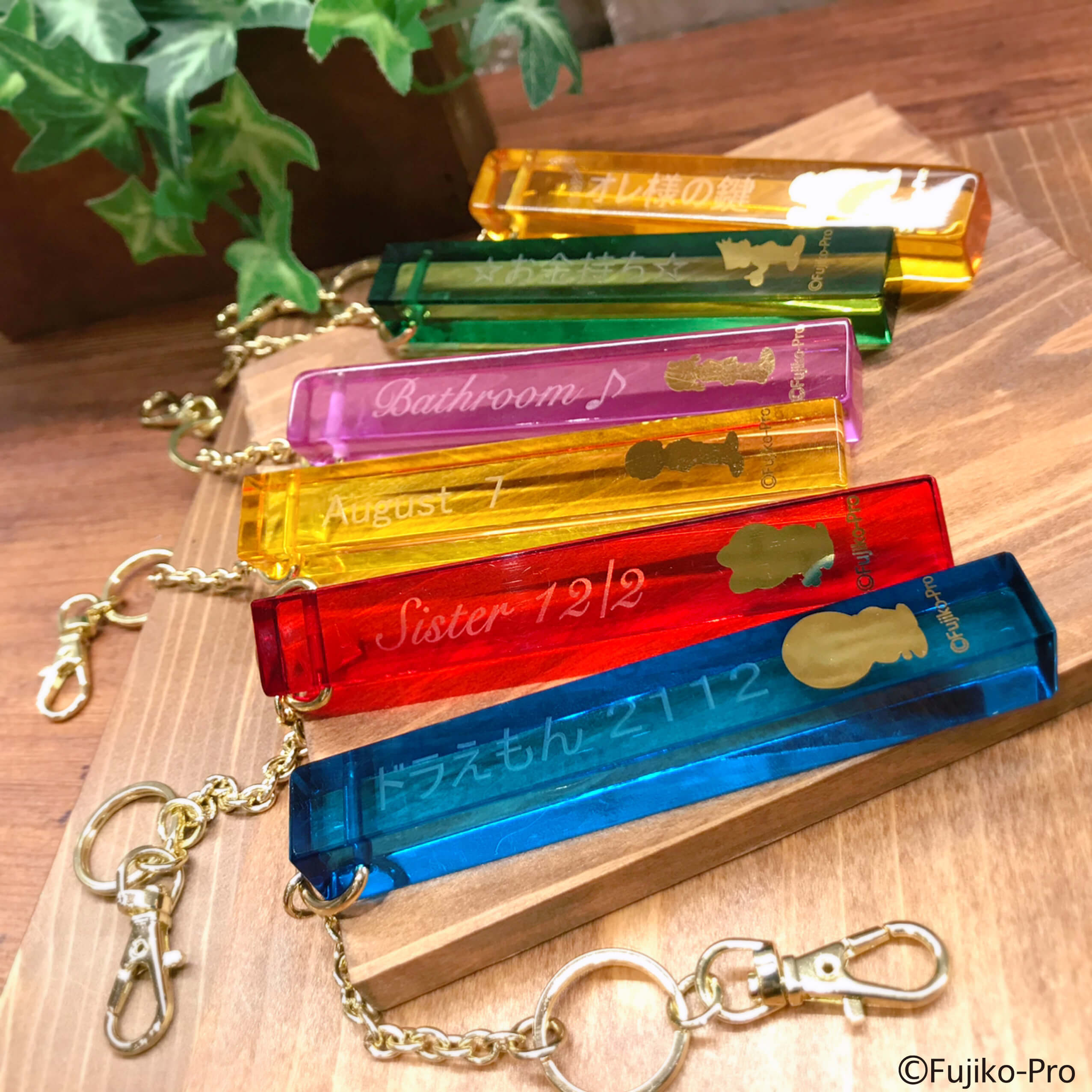 Freshly-Made Dorayaki
The Ginza Mitsukoshi pop-up shop will also serve freshly-baked dorayaki stamped with Doraemon's cute face. They will be made in limited quantities each day.
Dorayaki | ¥290 (Tax Included)
Bonus Items For Spending
1. Every purchase at the Doraemon Future Department Store pop-up will earn customers a free sticker. These are available in limited quantities.
2. The first 300 people at the pop-up shop to take their receipts to the main Doraemon Future Department Store in Odaiba between March 17 and 29 will receive a different limited-edition free sticker.
Ginza Mitsukoshi Original Doraemon Sticker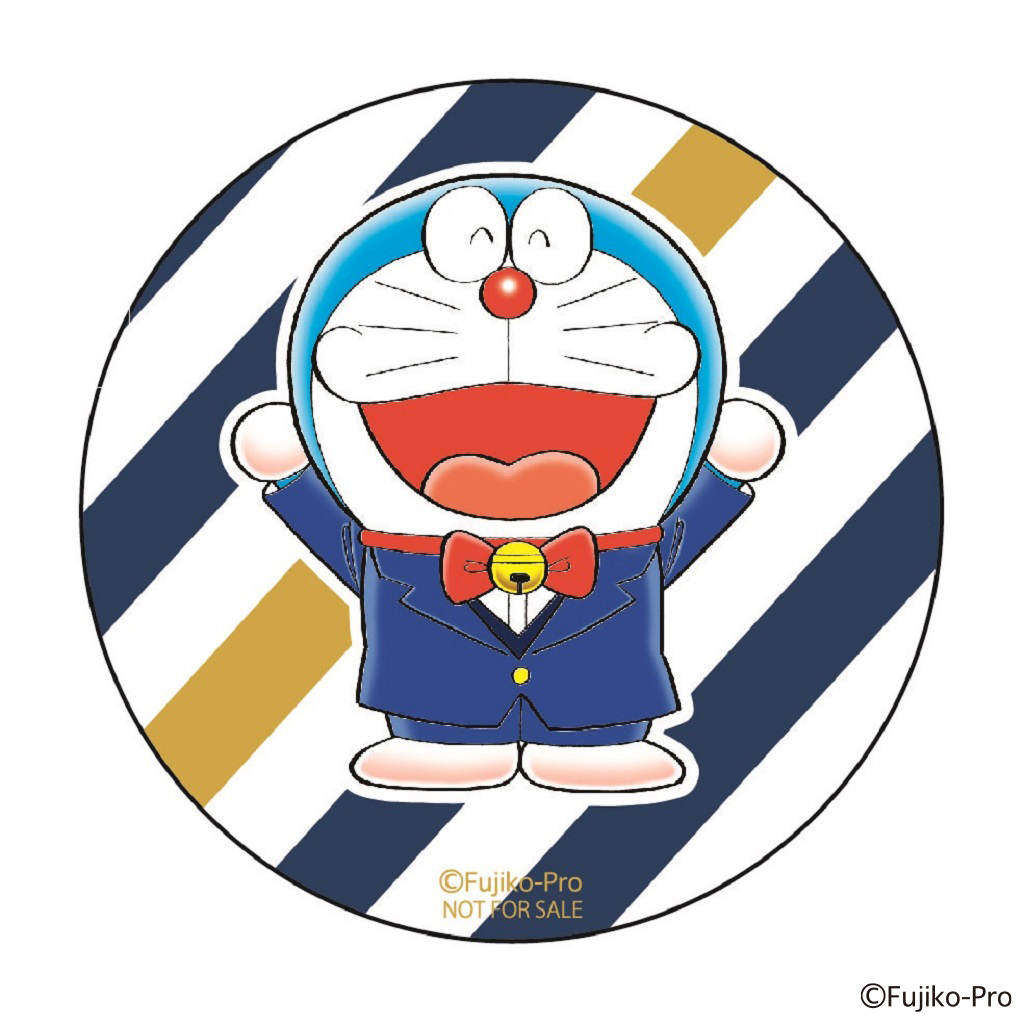 Odaiba Doraemon Future Department Store Sticker
Information
Doraemon Future Department Store in Ginza Mitsukoshi 2021
Running: March 17, 2021 – March 29, 2021
Where: Ginza Mitsukoshi Shinkan Floor 7F
Address: 4-7-16 Ginza, Chuo-ku, Tokyo
Opening Hours 10:00-20:00 (Until 18:00 on March 29)
Doraemon Future Department Store Official Website: https://mirai.dora-world.com/
RELATED ENTRIES
McDonald's Japan Launches Festive Doraemon-Themed Summer Sweets

On August 5, McDonald's Japan will begin selling some summer-only sweets! The McShake Doraemon Ramune and Doraemon Choco Banana Pie items are based on a summer festival, and the packaging will feature adorable Doraemon imagery. 

These treats will bring back memories of summer festivals, with popular flavors like chocolate banana and ramune. Each sweet will be available in a total of six newly-designed packages, so you might need to buy a few until you get your favorite character!

McShake Doraemon Ramune

The McShake Doraemon Ramune features the nostalgic flavor of ramune and a creamy texture. Two types of ramune flavors were used to create a taste that will keep you coming back for more, and citrus flavors were added to create a refreshing flavor perfect for summer. This tasty treat is available in three versions–Doraemon, Nobita, and Gian.

Doraemon Chocolate Banana Pie

The Doraemon Chocolate Banana Pie consists of a crispy pie crust packed with banana filling and a rich chocolate sauce. Fans of Doraemon can grab this pie in three different sleeves–Dorami, Shizuka, and Suneo.

※Product images for illustration purposes only. Actual products may vary.

Happy Meal

Round 1: August 5 – August 11

Round 2: August 12 – August 18

In addition, Doraemon-related items will be packed with every Happy Meal starting August 5.

Matsuzaki Shoten to Hold First Collaboration Between Ginza's Matsuzaki Senbei and Cat's ISSUE

Matsuzaki Shoten will hold a special collaboration event between Ginza's Matsuzaki Senbei and Cat's ISSUE starting on August 6, 2022. The Cat's Festival 2022 will be an incredible event for cat lovers, and guests will be able to grab some special hand towels and bowls produced exclusively for the festival. In addition, there will be an exhibition of works by Ayako Ishiguro, a picture book artist associated with Cat's ISSUE.

Ginza's Matsuzaki Senbei x Cat's ISSUE

This Japanese-style hand towel features illustrations of unique cats based on the concept color of Matsuzaki Shoten, the main Matsuzaki Senbei shop in Ginza.

Ginza's Matsuzaki Senbei x Cat's ISSUE

Matsuzaki Senbei's flagship product has been decorated with cat illustrations, each painted by hand. During the event, customers can choose four of their favorite pieces from a total of nine different patterns and pack them in a box wrapped with beautiful paper with a special design.  Guests can also purchase these goods separately. 

Collaboration with Ayako Ishiguro, a Picture Book Artist Specializing in Monster Art

This comical cat scroll created by Ayako Ishiguro will be on display during the exhibition. Hand towels made in collaboration with Ishiguro will also be on sale. These have previously been sold to huge fanfare.


If you love cats and classic Japanese art, this is the event for you!

Information

MATSUZAKI Cat's ISSUE – Cat Festival 2022
Running: August 6 – August 21, 2022
Venue: Matsuzaki Shoten (4-13-8 Ginza, Chuo-ku, Tokyo)
Details: https://cats-issue.com/

Teppanyaki and Yakiniku Restaurant Honten Yamashina Opens in Ginza

On July 18, the upscale teppanyaki and yakiniku restaurant Honten Yamashina opened a new location in Ginza! The hybrid restaurant has taken over the entire top floor of GINZA PLACE, which is directly connected to Ginza Station. Overlooking the Ginza 4-chome intersection, it's a gorgeous place to enjoy some authentic Japanese cuisine. 

Honten Yamashina mainly uses fully-matured Omi beef, the highest grade available among Shiga Prefecture's top-tier beef, from Okazaki Farm. The cows are allowed to fatten for a considerable amount of time and live stress-free lives for over 40 months. Less than 1% of all Wagyu cattle are shipped after 24 months of age, and this delectable meat is characterized by its sharp taste and fattiness. 

Luxurious Wagyu and Sea Urchin Sushi

Early Summer Plate to Enjoy with Seasonal Flowers

Selected Extra-thick Beef Tongue Steak Made with Refined Attention to Detail

Grilled Spiny Lobster Made on a Charcoal Grill

The Playful Yamashina Wagyu Slider

Melt-in-your-mouth Sweet Amala Tomato (Vegetable of the Day)

Hand-selected Omi Beef Steak

Truffle Omurice

Japanese-style Teppanyaki

Guests can enjoy authentic Japanese teppanyaki cuisine with a modern twist. While sitting at the contour, visitors will enjoy a live performance by Taku Osada, a teppanyaki chef with over 20 years of experience.  

The wide variety of meat can be enjoyed in a number of different ways, whether it be raw, grilled, stewed, or properly cooked. From tongue and rump to filet and sirloin, you won't leave hungry. Visitors can also enjoy seafood and seasonal Japanese vegetables along with their meat, and the flowers and leaves that adorn each plate will change depending on the time of year.

In addition to rare teppanyaki dishes like skirt steak and 3cm-thick beef tongue, Honten Yamashina also offers some playful dishes such as sliders. As the temperature differs on different parts of the steel cooking plate, each item can be cooked to a temperature that maximizes its specific flavor. Honten Yamashina also has a massive cellar housin over 1,000 bottles of wine and hard-to-find spirits. 

Japanese-style Yakiniku

For those looking for a more private experience, guests can enjoy yakiniku in a completely separate room. Each private room has a grill that will cook meat to the perfect temperature, and only at Honten Yamashina can you enjoy fully-matured Omi beef. The signature cutlet sandwich is made with chateaubriand cooked at a low temperature and deep-fried in a thin batter, then served on crispy bread with a soft, fluffy interior.

Teppanyaki and yakiniku are typically thought of as meat-based dishes, but the restaurant can accommodate vegetarian guests if contacted in advance. 

When Japan opens up to tourism, will you be visiting this incredible restaurant in the heart of Tokyo?

Mystery Manga Series 'The Summer Hikaru Died' to Get Pop-up Shop in Ikebukuro This Autumn

A limited-time pop-up shop for the manga series The Summer Hikaru Died will be held at TLC RECORDS at Sunshine City in Ikebukuro from October 8 until October 23, 2022.

Manga Synopsis


Yoshiki and Hikaru are two boys who live in a certain village. They're the same age and have always been together growing up. But one day, Yoshiki noticed that "something else" has taken Hikaru's place. Even after learning of this, Yoshiki still wants them to be together. And so, his life with the "something" that looks like his friend begins.

The first volume of The Summer Hikaru Died was released this year by Kadokawa and managed to sell over 200,000 copies in under three months. The series has also been nominated for the Next Manga Awards 2022.


Fans of mystery and boys' love won't want to miss out on this series. The pop-up shop will feature new merchandise including newly-drawn images by the manga's creator Ren Mokumoku.

©モクモクれん/KADOKAWA

Information

The Summer Hikaru Died Limited-Time Pop-up Shop

Running: October 8 – October 23, 2022
Venue: Sunshine City alpa B1, TLC RECORDS (3-1-2 Higashiikebukuro, Toshima-ku, Tokyo)
Official Site: https://web-ace.jp/youngaceup/contents/1000183/

Hololive VTubers Announce Hololive Summer Event and Comiket Appearance

The Hololive Summer event, first held in the summer of 2019, will return this year! 


A ton of new content and special panels will be shown at the 2022 event, so check the official Hololive Production Twitter account often for more information!

Hololive will also have a booth at this year's Comiket on August 13 and 14! A number of exclusive commemorative Hololive Summer 2022 goods will be on sale.

The back cover of the Comiket 100 catalog, on sale July 16, shows the official Hololive Summer 2022 key visual. Be sure to keep an eye out for more details!

Information

Comiket (Comic Market) 100

Booth Name: Hololive Production

Booth Location: Company Booths, South Hall 2, #511

Running: August 13 – 14

Hours: 10:30-16:00

Address: Tokyo Big Sight (3-11-1 Ariake, Koto-ku, Tokyo)

Tickets: https://www.comiket.co.jp/

Official Site: https://www.hololive.tv/

That Time I Got Reincarnated as a Slime Exhibition 2 in Tokyo to Show Footage from Upcoming Film

The second exhibition for the popular manga, novel, and anime series That Time I Got Reincarnated as a Slime will open at Matsuya Ginza on July 21. With over 30 million copies in print, the series has become massively popular both in Japan and abroad, and an anime film is scheduled to release this November. 

The exhibition will be open until August 9, 2022, and is then scheduled to begin a regional tour.

Certain scenes from the highly-anticipated upcoming film will be shown exclusively at the exhibition. Those who are having trouble waiting until November won't want to miss this rare chance!

During the previous exhibition, guests were able to enter a lottery to win a signboard autographed by Miho Okasaki, the voice of Rimuru. Due to the large number of entries, prizes for the second lottery are even more incredible!

The following autographs, which were previously displayed during the last exhibition, will be given away to some lucky fans. More details are available on the official Twitter page!

Signboard autographed by That Time I Reincarnated as a Slime author Fuse / Signboard autographed by Tenchura! That Time I Reincarnated as a Slime author Fuse / Signboard autographed by That Time I Got Reincarnated as a Slime: Trinity in Tempest artist Tae Tono / Signboard autographed by That Time I Got Reincarnated as a Slime: The Ways of the Monster Nation author Sho Okagiri / Signboard autographed by That Time I Got Reincarnated (Again!) as a Workaholic Slime illustrator Shizuku Akechi / Signboard autographed by The Slime Diaries: That Time I Got Reincarnated as a Slime artist Shiba

*Prizes are awarded at random. 

Information

That Time I Got Reincarnated as a Slime Exhibition 2
Running: July 21 – August 9, 2022
Venue: Matsuya Ginza 8F Event Square
Official Site: https://sp.ten-sura.com/tensuraten2/


Toy Story Aliens Cafe to Open in Tokyo, Osaka, and Nagoya

The Toy Story Aliens Cafe will be opening for a limited time in Tokyo starting July 23, in Osaka on July 27, and in Nagoya on August 4. Fans of the film series will remember the adorable Alien characters, originally shown as prizes in a crane game. This pop-up cafe will feature themed dishes and merchandise, and Pixar fans should be sure to attend!

Menu

Food

Space Curry

Green Pasta

Alien Burger A (Teriyaki Soy Meat) / Burger B (Tomato Soy Meat) / Burger C (Chicken & Potato)

Moon Landing?! Potato & Bread

Kids Plate

Fruit Bread

Drinks

Alien Smoothie

Space Soda

Melon Milk

Space Crane Game Cider / Grape Juice

Hot Tea / Hot Milk

Goods

The food menu includes a tasty black curry, a green pasta featuring broccoli, edamame, spinach, and snap peas, and three types of alien burgers featuring either teriyaki soy meat, tomato soy meat, or chicken and potato. Even the drinks stick to the Alien theme, and the menu includes an Alien Smoothie with a tasty banana yogurt flavor. 

Guests will also be able to purchase event-exclusive merchandise from keychains and stickers to tote bags and letter sets. 

©Disney/Pixar

Information

Toy Story Aliens Cafe at OH MY CAFE

Venues/Dates: 

Tokyo: OH MY CAFE TOKYO

Running: July 23 – September 25, 2022

Tokyu Plaza Omotesando Harajuku Mall 3F (4-30-3 Jingumae, Shibuya-ku, Tokyo)


Osaka: OH MY CAFE OSAKA

Running: July 27 – October 3, 2022

1-6-1 Shinsaibashisuji, Chuo-ku, Osaka (2F)

Nagoya: kawara CAFE&KITCHEN

Nagoya PARCO

Running: August 4 – October 10, 2022

Nagoya PARCO South Building 5F (3-29-1 Sakae, Naka-ku, Nagoya)

Details: https://planet.ohmycafe.jp/

Online Store

July 23, 12:00~

Kuroko's Basketball 10th Anniversary Event Coming to Tokyo and Osaka This Summer

A special event is coming to Tokyo and Osaka this summer to celebrate the 10th anniversary of the Kuroko's Basketball anime series. Fans will want to visit Tokyo in July and Osaka in September.





Kuroko's Basketball is a manga series by Tadatoshi Fujimaki which was serialized in Weekly Shonen Jump until 2014 and tells the story of a high school basketball team trying to make it to the national tournament. The anime adaptation began airing in April 2012.

Kuroko's Basketball ~A Miracle One Day in the City~

Kuroko's Basketball ~ Kyoto Exhibition

Gallery Corner

Voice Guide

Admission Bonus – Invitation Card (9 varieties)

Exclusive Goods – F6 Character Board

Goods

Acrylic Stand (9 varieties)

Mini Acrylic Charms 1 (Random)

Mini Acrylic Charms 2 (Random)

Pin (9 varieties, random)

 

Purchase Bonus – Shopping Bag

 

The event will feature exhibits highlighting the history of the series and will feature a special voiceover. Exclusive merchandise will be on sale and guests will be welcomed by Kuroko and his friends at the entrance, all wearing special costumes drawn for the event.

Are you a Kuroko's Basketball fan?

© 藤巻忠俊/集英社・黒子のバスケ製作委員会
© 「黒子のバスケ」アニメ10周年プロジェクト

Information

Kuroko's Basketball 10th-Anniversary PARTY!

Tokyo Venue
Venue: Ikebukuro Sunshine City World Import Mart Bldg. 4F, Exhibition Hall A
Running: July 16 – July 31, 2022
Hours: Weekends and Holidays, 10:00-20:00
Weekdays: 12:00-20:00
*Closing at 17:00 on July 31.
*Last entry until 30 minutes prior to closing.

Osaka Venue
Venue: Hirakata Park Event Hall I
Running: September 16 – November 6, 2022
Event Details: https://kurobas-ap.com/


Tickets

On Sale: July 16, 0:00 – July 31, 16:00
Where to Buy: Loppi at Lawson / Ministop locations
Online Reservations: https://l-tike.com/event/kurobas_ap/

The Toshio Suzuki and Studio Ghibli Exhibition Opens in Tokyo

The Toshio Suzuki and Studio Ghibli Exhibition finally opened on July 1, 2022 at Warehouse Terrada in Shinagawa, Tokyo. 

 

First held at Kanda Myojin in 2019, the reception for the exhibition was incredible, and after popping up in Nagasaki and Kyoto, the newest Tokyo exhibition will be the first held in three years. It features significantly more exhibits and content, so Ghibli fans won't want to miss it. 

Toshio Suzuki, a producer at Studio Ghibli, has worked with both Hayao Miyazaki and Isao Takahata on a number of beloved masterpieces. The exhibition will feature a large bookshelf housing 8,800 of Suzuki's publications. Many of these were published before Suzuki joined Studio Ghibli, and guests are invited to see how the producer was inspired to join the legendary studio.

This exhibition was realized after Suzuki himself proposed the idea of exhibiting his books for the first time following the 2019 event. The giant bookshelf containing 8,800 tomes was based on a brick-and-mortar store that once served as Suzuki's 'hideout.'

The Massive Abura-ya Annex

Chihiro's Bathhouse – Chilled Footbath

No-Face AR

As a limited event, the Tokyo exhibition will also feature the Abura-ya Annex, a huge space that recreates the world of Spirited Away. Visitors can transform themselves into No-Face using AR or enjoy the Chilled Footbath after getting their fortunes told at the Yubaba and Zeniba Luck and Love Fortune Telling Corner. 

8,800 of Toshio Suzuki's Favorite Books

Valuable Documents, Behind-the-Scenes Details, etc. 

No-Face perches atop one of the many bookshelves at the exhibition, lost in a tome of his own. All 8,800 books were read by Suzuki, and all of them influenced the creator's decision to join Studio Ghibli. The wallpaper was designed by William Morris, a favorite of the producer since his youth. Some of the books can be picked up and enjoyed, so be sure to flip through some of these inspiring pages!

Rare materials and copy that led to many of the studio's blockbuster hits are all on display, and visitors can trace the secret story behind the establishment of Studio Ghibli and how the company created everything from Nausicaa of the Valley of the Wind to their latest release Earwig and the Witch. Suzuki is known for his incredible scripts, such as the many lines he wrote for the title character in The Tale of Princess Kaguya.

On June 30, an opening ceremony was held with Suzuki in attendance. "I've stored away so many items that have been important to me in my life, and while it can be somewhat embarrassing to have them on display, I'm glad that so many can appreciate them," he said. "My dream was to collect all the books I've read over the past 70 years and display them in one room. I was so happy when I realized that we could fit all 8,800 books in one space. I hope as many people as possible come to enjoy the exhibition." 

Information

Toshio Suzuki and Studio Ghibli Exhibition

Running: July 1 – September 7, 2022

Location: Warehouse Terrada B&C Hall/E Hall

Kirby Cafe Tokyo and Fukuoka Reveal Peach-Inspired Summer Menu

Kirby Cafe TOKYO and Kirby Cafe HAKATA will begin selling special summer-themed food and drink items on July 7. The Kirby Cafe Summer 2022 event will introduce seven peach-themed goodies to the menu through September 11. 

Menu

Transform! Carby Cake ~WELCOME TO THE NEW WORLD!~

Kirby's Peach♡Peach Parfait

Summer Souvenir Parfait Glass

Awoofy's Footsteps in the Desert Pizza

Waddle Dee's Friendly Rice Croquettes

King Dedede's Full Tummy! Massive Beast King Plate

Rolling ♪ Peach Soda

(Includes Summer Souvenir Parfait Glass)

Rolling ♪ Summer-Colored Pineapple Soda

Summer Souvenir Acrylic Muddler (3 varieties)

Visitors to the two cafe locations can enjoy peach-flavored treats like Kirby's Peach Parfait and an adorable cake based on the pink puffball's Carby form seen in the new game Kirby and the Forgotten Land. Those wanting something more savory can enjoy Waddle Dee's Friendly Rice Croquettes and the absolutely huge King Dedede's Full Tummy! Massive Beast King Plate. 


Come enjoy the warmer months with Kirby and friends!

Story

Summer is returning to the Kirby Cafe. Thinking of the warmer months, Chef Kawasaki has created a special menu! As a Waddle Dee, filled with great excitement, wandered through the forest…it saw tons of lush, ripe peaches. 

"Huh? That pink, round peach reminds me of something…" 

Then came Kirby, who was looking forward to the summer menu more than anyone else. 

"Ah, that's right! The peach looks just like Kirby!"

Happy to have solved the riddle, Kirby smiled brightly at Waddle Dee. Gazing at this glorious summer scene with tons of juicy peaches ready to be eaten, he couldn't help but imagine tons of tasty treats! Peach parfait, sparkling soda, blue jelly sparkling like the ocean…not wanting to forget these ideas, Kirby and Waddle Dee gathered the peaches and began cooking.

Please come and enjoy this summer with Kirby and his friends under the dazzling sunshine!

©Nintendo / HAL Laboratory, Inc.

Information

Kirby Cafe Summer 2022

Available: July 7 – September 11, 2022

Locations: Kirby Cafe TOKYO, Kirby Cafe HAKATA

Official Site: https://kirbycafe.jp

Popular LINE Sticker Character Opanchuusagi Inspires Cafes in Tokyo and Osaka

The popular character Opanchuusagi, created by illustrator Kawaisoni, has inspired two collaboration cafes! Fans of the adorable rabbit will be able to grab themed dishes and goods in both Tokyo and Osaka from July 7 until August 21. Does the character look familiar? You've probably seen her on social media or on LINE!

Opanchuusagi does her best for everyone but tends to fail in hilarious ways. The melancholy character has been getting increasingly popular lately, leaving comments like "poor thing," or "so cute!"


Cafe Visitor Bonus / Menu Order Bonus

Menu

Opanchu Curry

Opanchu Omurice

Opanchu Burger

Opanchu Shaved Ice

Opanchu Pancake

Opanchu Parfait

Opanchu Missing-Underpants Soda

Opanchu Pink Soda

Opanchu Strawberry Milk

Opanchu Latte

Goods

The Opanchuusagi Cafe will offer a lineup of cute menu items perfect for posting on social media, from the curry and burger to the shaved ice and latte. The cafe will also sell original merchandise, so don't miss your chance to snag some!

 

Why not come relax at this unique cafe on a hot summer day? 

©KAWAISOUNI!

Information

Opanchuusagi Cafe

Venues/Dates: 

Ikebukuro, Tokyo

BOX cafe&space Matsumoto Kiyoshi Ikebukuro Part 2
July 7 – August 21, 2022

Matsumoto Kiyoshi Ikebukuro Part 2, 4F (1-22-8 Higashiikebukuro, Toshima-ku, Tokyo)

Umeda, Osaka
BOX cafe&space Umeda LOFT

July 7 – August 21, 2022

Umeda LOFT, 1F (16-7 Chayamachi, Kita-ku, Osaka)

Official Twitter: https://twitter.com/opanchu_cafe
Reservations / Official Site: https://opanchuusagi-cafe.jp/


SPYxFAMILY Pop-Up Store Opens at Matsuya Ginza

The SPYxFAMILY pop-up shop, first held inside Tokyo Station's Character Street in April, will be coming to Matsuya Ginza from June 29 until July 12, 2022. 

Limited edition merchandise will be making a return, each featuring exclusive illustrations that saw huge popularity at the Tokyo Station event. Guests will also be able to purchase eight new items!

The lineup includes a rubber coin case (3 varieties, random), a clear multi-use pouch (3 varieties, random), an acrylic keychain featuring Anya, a Peanuts T-shirt with a new Anya illustration, and a mug. Each item is accented with Anya's pink hair, adding to the cute factor.


Bonus Sticker

Bonus Cooling Towel

Goods

Customers spending ¥3,300 or more at the pop-up shop will receive a bonus sticker. Those spending ¥5,500 can choose between a mug or a cooling towel!

©遠藤達哉/集英社・SPY×FAMILY製作委員会