IKEA Japan Releases Rainbow Collection For Tokyo Rainbow Pride
IKEA Japan is celebrating the annual LGBTQ+ event Tokyo Rainbow Pride with a colourful new collection of items at stores and online in Japan.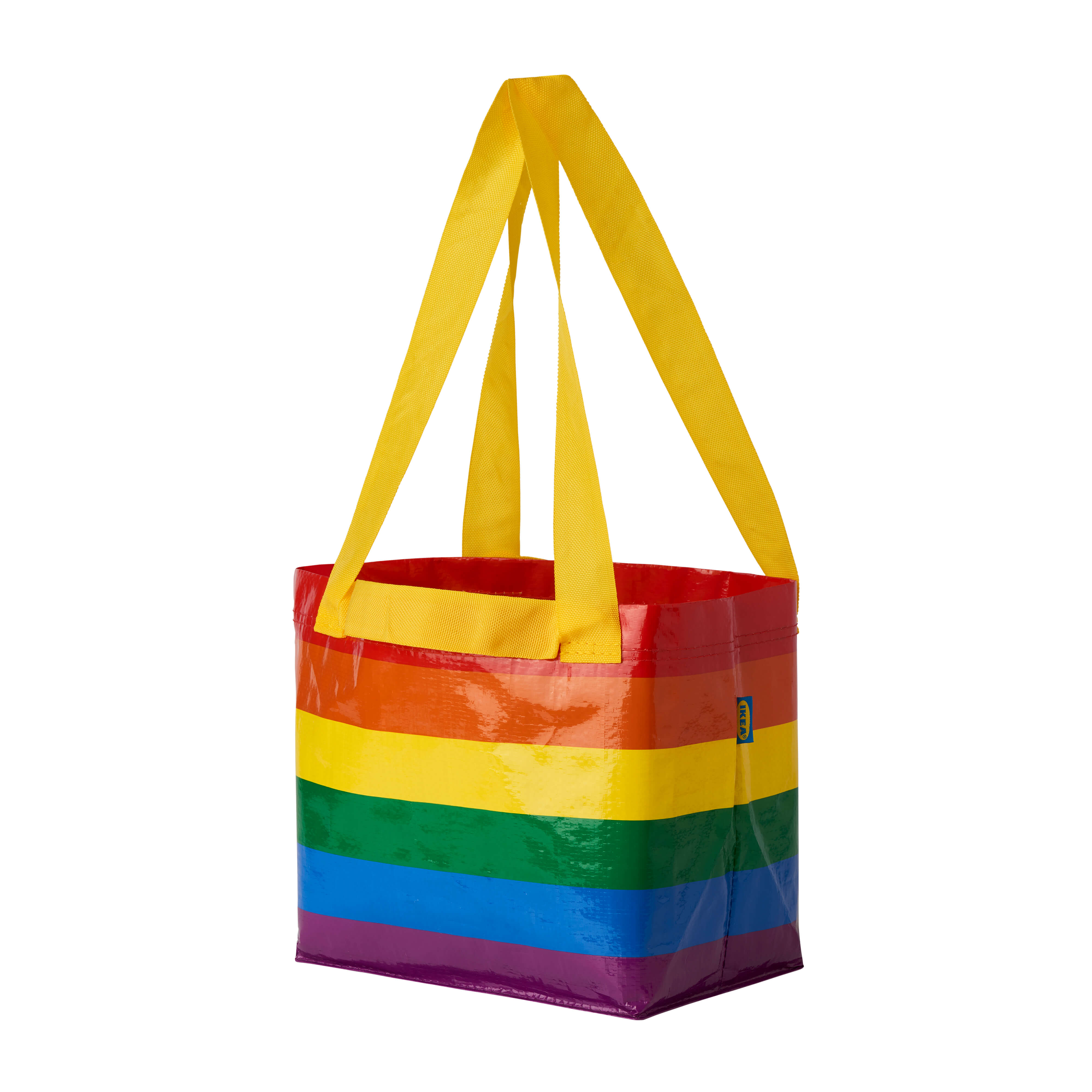 Storstomma Bag | ¥129 (Tax Included)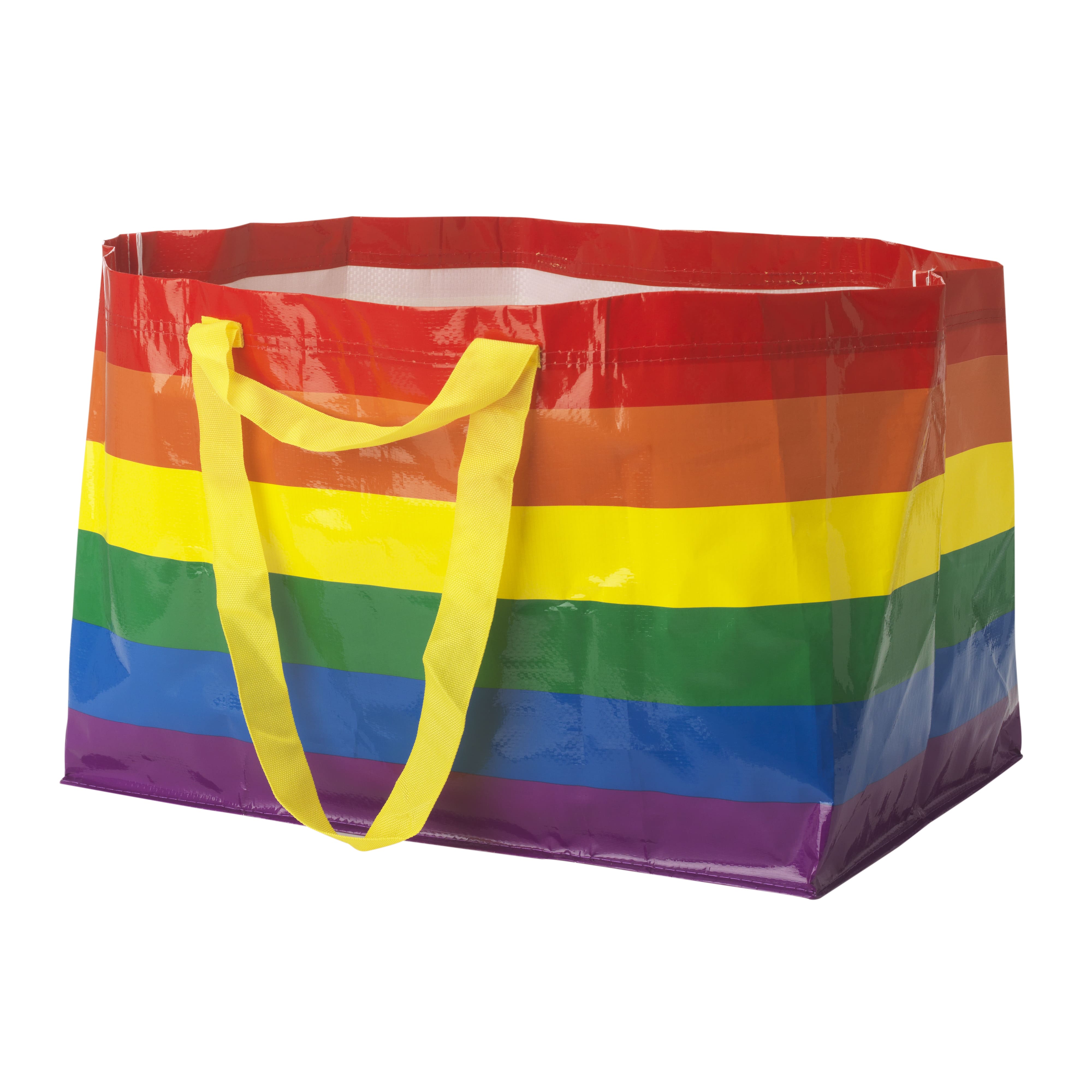 Storstomma Carrier Bag | ¥199 (Tax Included)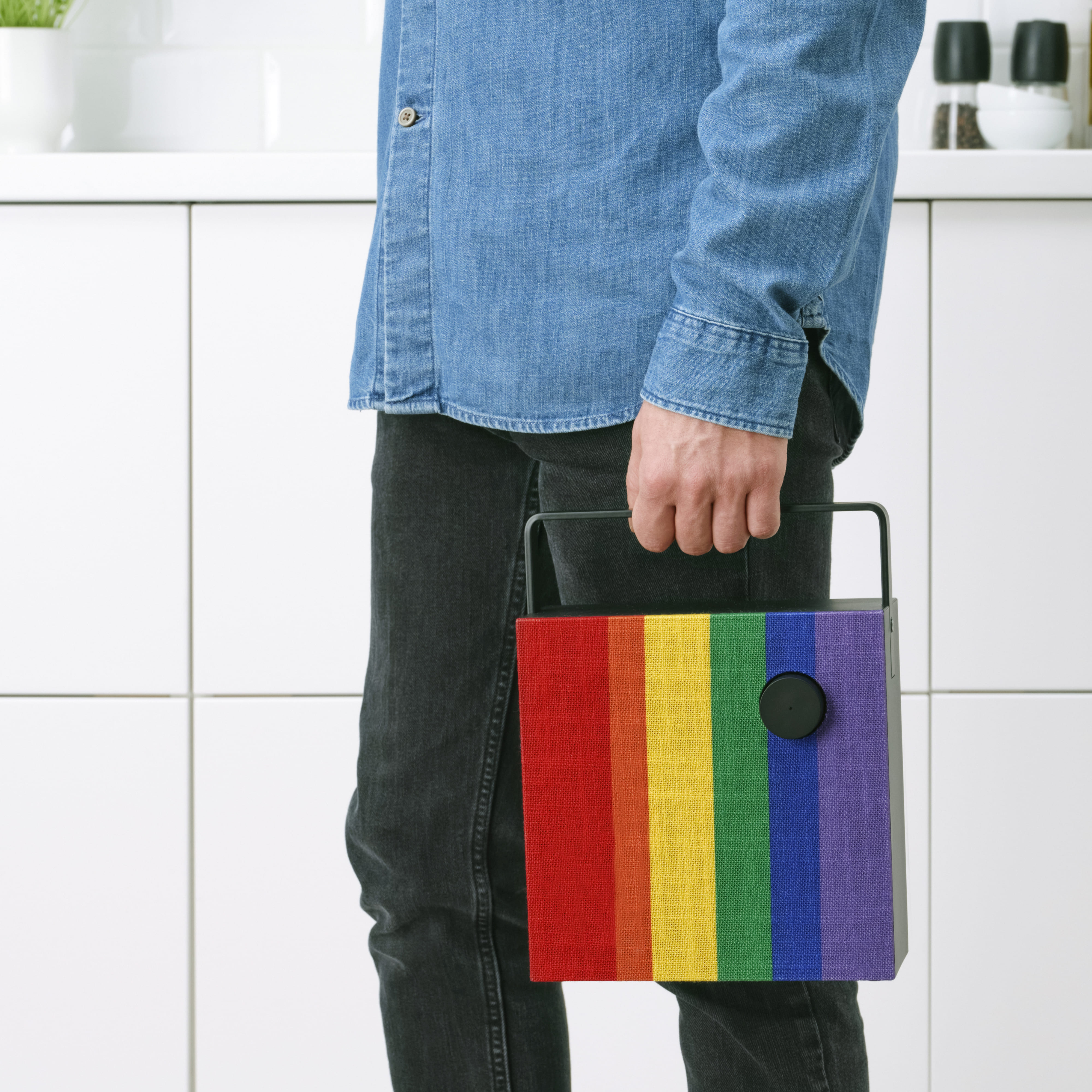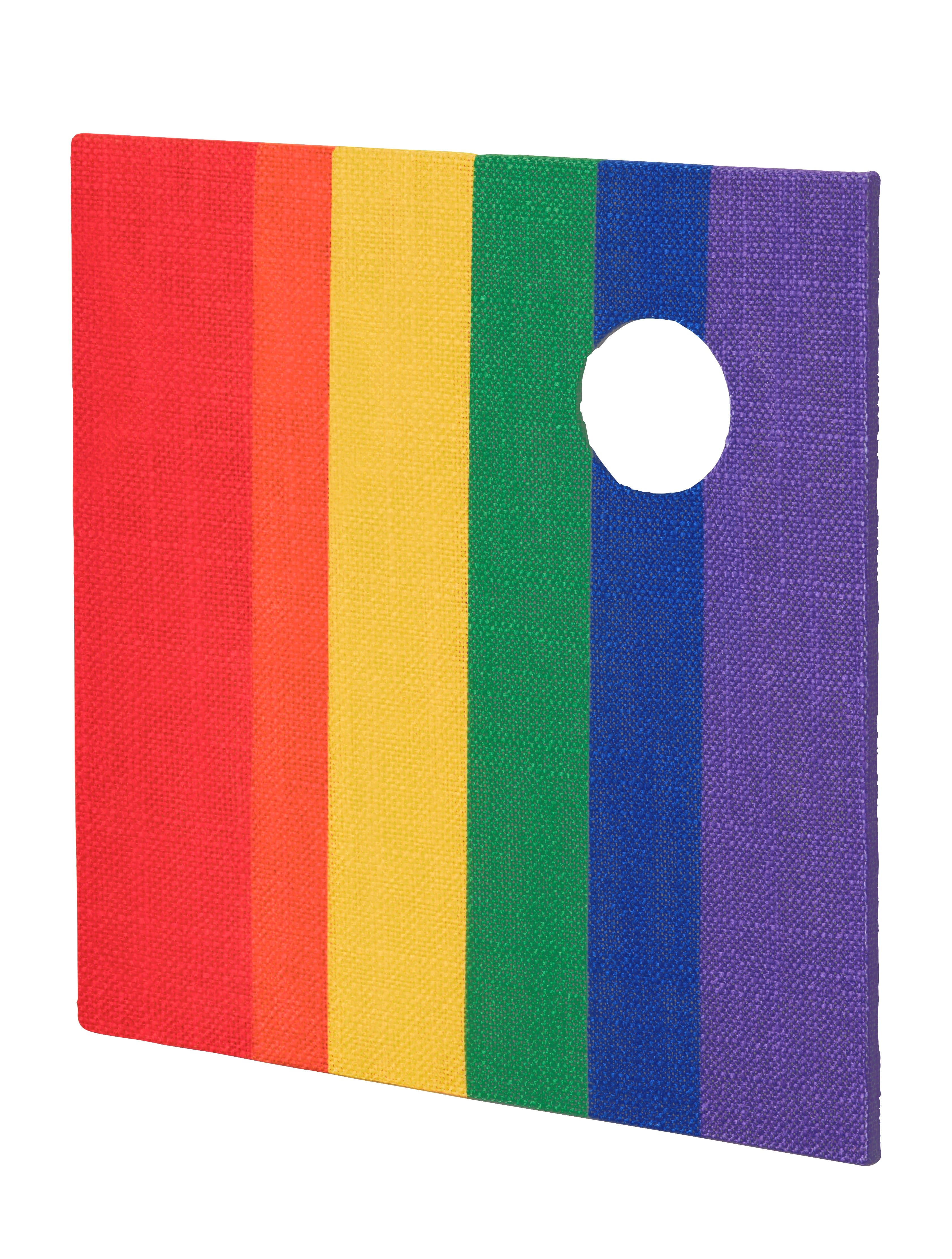 Eneby Bluetooth Speakers Front Mesh Cover | ¥999 (Tax Included)
The Storstomma bags are a signature item of IKEA and arrived in an all-new rainbow colour. For every bag sold, 30 yen of each unit will go towards supporting non-profit organisations supporting the LGBTQ+ community.
These items will be sold in 33 countries and regions worldwide. Additionally, IKEA Japan has created a virtual rainbow background for video calls and photos which can be used during Tokyo Rainbow Pride. Users are encouraged to post with the Japanese hashtags #おうちでプライド2021 ("Pride at Home 2021") and #声をあげる世界を変える ("Creating a World With Diverse Voices") when they upload a photo with the background.
RELATED ENTRIES
IKEA Shinjuku to Open in Spring 2021

IKEA Japan has announced that its third branch will open in Shinjuku in Spring 2021, following the opening of IKEA Harajuku in June and IKEA Shibuya which is opening on November 30.

IKEA Shinjuku will be conveniently located just a 5-minute walk from JR Shinjuku Station. It will feature a line-up of products to get people living more sustainably at an affordable price. It will also serve authentic Swedish food.

Helen Von Rice (IKEA CEO, Chief Sustainability Officer) | Comment

"We are so excited to continue our city-expansion journey with our third city shop meeting many more of the Tokyoites in the bustling Shinjuku district. We hope to inspire and solve home-furnishing needs at a time when the home has never been more important. Our Shinjuku shop will also continue to offer great plant-based food as well as sustainable products to reach our goal of being climate-neutral by 2030."

Information

IKEA Shinjuku
Grand Opening: Spring 2021
Address: Keio Shinjuku B1F-3F, 3-1-13 Shinjuku, Shinjuku-ku, Tokyo
Official Website: https://www.ikea.com/jp/ja/

IKEA to Open New 7-Floor Branch in Shibuya This November

IKEA Japan has announced that it will open a new branch in Shibuya, Tokyo, on November 30, 2020.

IKEA Shibuya comes soon after IKEA Harajuku which opened in June of this year. The new branch will boast seven floors: the first six will offer lifestyle products and open on November 30 while the 7th floor will house the restaurant which is set to open in Spring 2021.

A special pre-opening will be available to IKEA Family members on November 27 and 28 who can get their hands on products before anyone else at a special price. Members must book their place by November 10.

IKEA Harajuku Announces Collaboration With Virtual Model imma to Commemorate Grand Opening

IKEA has announced a collaboration with Japan's most talked-about virtual model, imma, in promotion of the opening of its new IKEA Harajuku store. From August 28 to 30, imma will help share a vision of happiness in the home to the people of Tokyo in the shop window.

Home for people is a place where one can kick back and relax after a long day's work – to reset the mind and body for the next day. This fact has become increasingly more so in the wake of the pandemic, where we have come to spend even more time there, thus cementing the idea of the home as a haven evermore. But despite its role having changed in recent months, IKEA Japan believes the home is a place where we should spend longer.

With that in mind, IKEA Japan has formed a partnership with imma to commemorate with the opening of IKEA Harajuku. imma is Japan's first virtual model made using CG. She appears at events and shows in Tokyo and around the world, and boasts a following of over 240,000 people on her social media. The partnership will see imma inspiring her fans and young people by showing them how she made her room with IKEA furniture up on the second floor of the store.  She will also dance, do yoga, do cleaning, and more for people to see. She will appear at the store on August 28, 2020

Those unable to visit IKEA Harajuku can still see imma over on IKEA Japan's official website, and there will also be a live stream.

imma | Comment

"I am so excited to hear that IKEA, which I have always loved, will be opening in my neighborhood, Harajuku. In this collaboration, I'm going to share a part of my life that I really value, happiness at home."

Comment Source: IKEA Japan

IKEA Logo Clothing Collection EFTERTRÄDA Pre-Sales Begin at IKEA Harajuku

IKEA Japan is launching IKEA's first apparel and merchandise brand to feature the company's logo. Named "EFTERTRÄDA," pre-sales for the collection will take place at IKEA Harajuku on July 31. General sales will then begin at IKEA stores across Japan and on IKEA Japan's official website on August 7.


The EFTERTRÄDA collection is made in Japan and takes inspiration from Tokyo culture. A special lookbook was created featuring young people who live in Tokyo wearing the collection. They were asked to focus on how they present themselves in their own homes. Each photo is a look into their private lives.


IKEA T-shirt

IKEA Hoodie

The lookbook of these five Tokyoites was shot in partnership with IKEA Harajuku to commemorate the store's opening. This includes Japan's most popular virtual model Imma.

IKEA Bag

IKEA Umbrella (White)

The EFTERTRÄDA simple yet stylish collection includes ten pieces of apparel and goods branded with IKEA's official logo, such as the T-shirt, hoodie, towel, umbrella, water bottle, and more.

The collection is one to add to your wardrobe, so when visiting Tokyo, be sure to head on into IKEA to get your hands on it.

Information

EFTERTRÄDA
Pre-Sales: July 31, 2020 (IKEA Harajuku)
General Release Date: August 7, 2020

Official Website: http://www.ikea.jp/eftertrada

IKEA Shibuya Grand Opening Announced For Winter 2020

Having opened Tokyo's first IKEA branch in Harajuku earlier this month, IKEA Japan has announced that their next branch, IKEA Shibuya, will open in winter 2020.

IKEA Shibuya will be just a 5-minute walk from Shibuya Station via the JR Line exit will span 7 floors. It will look out onto both Shibuya Center-Gai shopping street and Inokashira-Dori which is just a short stroll from the famous Shibuya Scramble Crossing, making it super easy to get to.

President and Chief Sustainability Officer of IKEA Japan, Helen Von Rice, expressed her enthusiasm for the upcoming launch of the new store. "We're looking forward to getting to meet even more of you in Tokyo," she said. "Shibuya is the hub of Tokyo's development; a place where the future is created. I am overjoyed that we get to become a part of that." (*Comments translated from Japanese by MMN) 

In February of this year, IKEA Japan opened "IKEA for Business," the first-ever planning space for corporate business owners which will provide solutions for various types of businesses.

IKEA Shibuya will be recruiting for 170 jobs in the run up to its opening which will begin rolling out on June 18, 2020. The recruitment page can be found below.

IKEA Harajuku Opens This June With Swedish Convenience Store

IKEA Japan is set to open its first central Tokyo branch in Harajuku this week. Located inside WITH HARAJUKU, and just a 1-minute walk from Harajuku Station, the store will officially open its doors on June 8, 2020.

IKEA Harajuku's features

Sales floors stocked with all your living needs

The sales floors are split into four different themes to cater to customers' living needs: "Sleep" and "Organise" are on the first floor, while "Relax" and "Cook" can be found up on the second floor. IKEA Harajuku also caters to single person households and their lifestyles too, so takes into consideration limited spacing with its items.

Swedish Convenience Store

To support life in the busy city and create a convenient shopping experience, IKEA Harajuku will be home to the world's first "Swedish Conbini," or Swedish convenience store. Eco-friendly items can be bought speedily, including eco bags, ISTAD freezer bags made from plants, plant ramen, and so on—all at an affordable price.

IKEA Harajuku Exclusive Tunnbröd

The convenience store stand will also serve takeout food like cinnamon rolls, plant-based soft serve ice cream, sundaes, and more. There's even the "Sweden Cafe" up on the second floor where they'll sell Tunnbröd, a traditional Swedish-style flatbread topped with various ingredients. This will be exclusive to IKEA Harajuku. The cafe brings together Harajuku's culture of crepes and foods to eat while walking with Swedish culture.

Due to the outbreak of the novel coronavirus (COVID-19), and to limit people in the shop, a ticket system will be place. Employees will also be using masks, and staff will use face shields when serving customers. The shop will also be practicing social distancing and asking people to wear masks.

Information

IKEA Harajuku

Address: WITH HARAJUKU, 1-14-30 Jingumae, Shibuya, Tokyo

Grand Opening: June 8, 2020

Opening Hours: 10:00-21:00

Access: 1-minute on foot from Harajuku Station via JR Line / 1-minute on foot from Meiji-Jingumae Station via Tokyo Metro

IKEA Harajuku Official Website: http://www.IKEA.jp/harajuku

IKEA Harajuku to Open in April 2020 as IKEA Japan's First Central Tokyo Branch

IKEA Japan has announced the opening of its first central Tokyo branch. Located inside WITH HARAJUKU, and just a 1-minute walk from Harajuku Station, the store will officially open its doors on April 25, 2020.

Harajuku is the hub of Japanese youth fashion culture, and is known the world over as one of the main tourist spots for those travelling to Tokyo. IKEA is taking its Swedish roots and planting them in the ground of central Tokyo with its spacious new storeーwhich will also have its own cafe.

If you're travelling to Tokyo, make sure to pay IKEA Harajuku a visit during your inevitable Harajuku shopping spree.

Information

IKEA Harajuku

Address: WITH HARAJUKU, 1-14-30 Jingumae, Shibuya, Tokyo

Grand Opening: April 25, 2020

Access: 1-minute on foot from Harajuku Station via JR Line / 1-minute on foot from Meiji-Jingumae Station via Tokyo Metro

IKEA Japan Official Website: https://www.ikea.com/jp/en/