Let's go outside and have fun even during the rainy season. The event,"GINZA Hyakusankai"(Enjoy Rainy Day Style) where over 3,000 umbrellas will be exhibited.
At Matsuya Ginza, the seasonal tradition and famous festival called"GINZA Hyakusankai"(Enjoy Rainy Day Style) which has continuing for more than half a century, will be held from the 7th of June (Wed.) to the 30th (Fri.). The display where 160 umbrellas will be hung from the ceiling of the open-ceiling space will make a comeback after not being able to do so in 2016 due to refurbishment work. In total, approximately 3,000 umbrellas will be exhibited. Umbrellas and rain items which will make you want to dance in the rain will be displayed.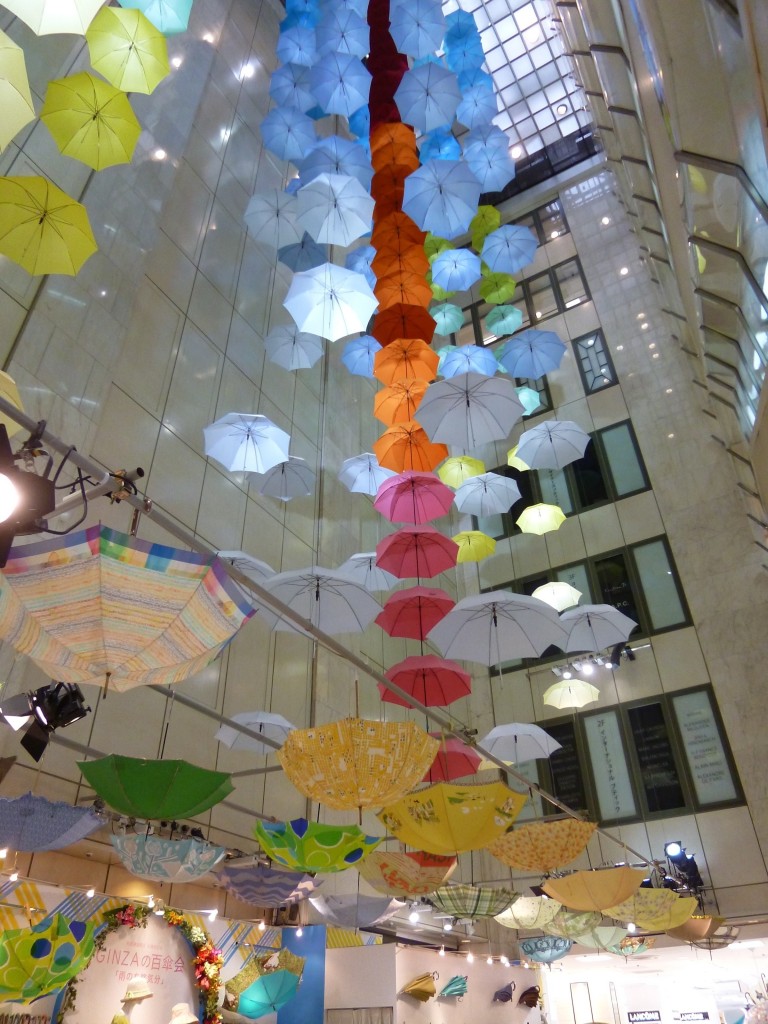 Seventy new original umbrellas produced by Matsuya such as"Dance" and "Jazz" based on musical instruments  and "Futatsuori Seiu Kenyou Gasa" which are foldable umbrellas can be purchased. The firm and gallant vinyl umbrella called "FULTON" which is often used by the royal family is very popular too. This year's event offers various umbrellas such as collaborative umbrellas with "Takahashi Hiroko" who works both in Japan and abroad.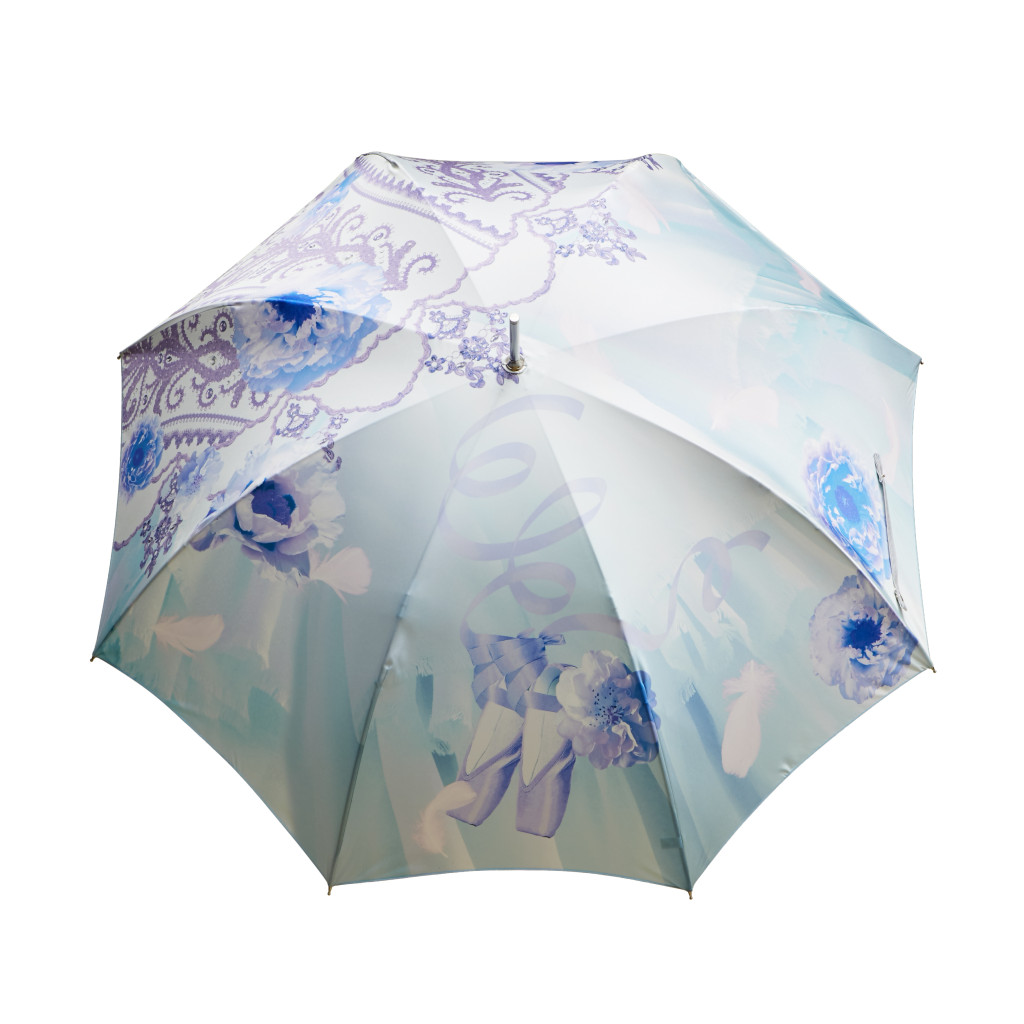 Ballet 16,200 yen (tax included)
The theme of this umbrella is "classical ballet"with illustrations of such things as ballerinas and toe shoes.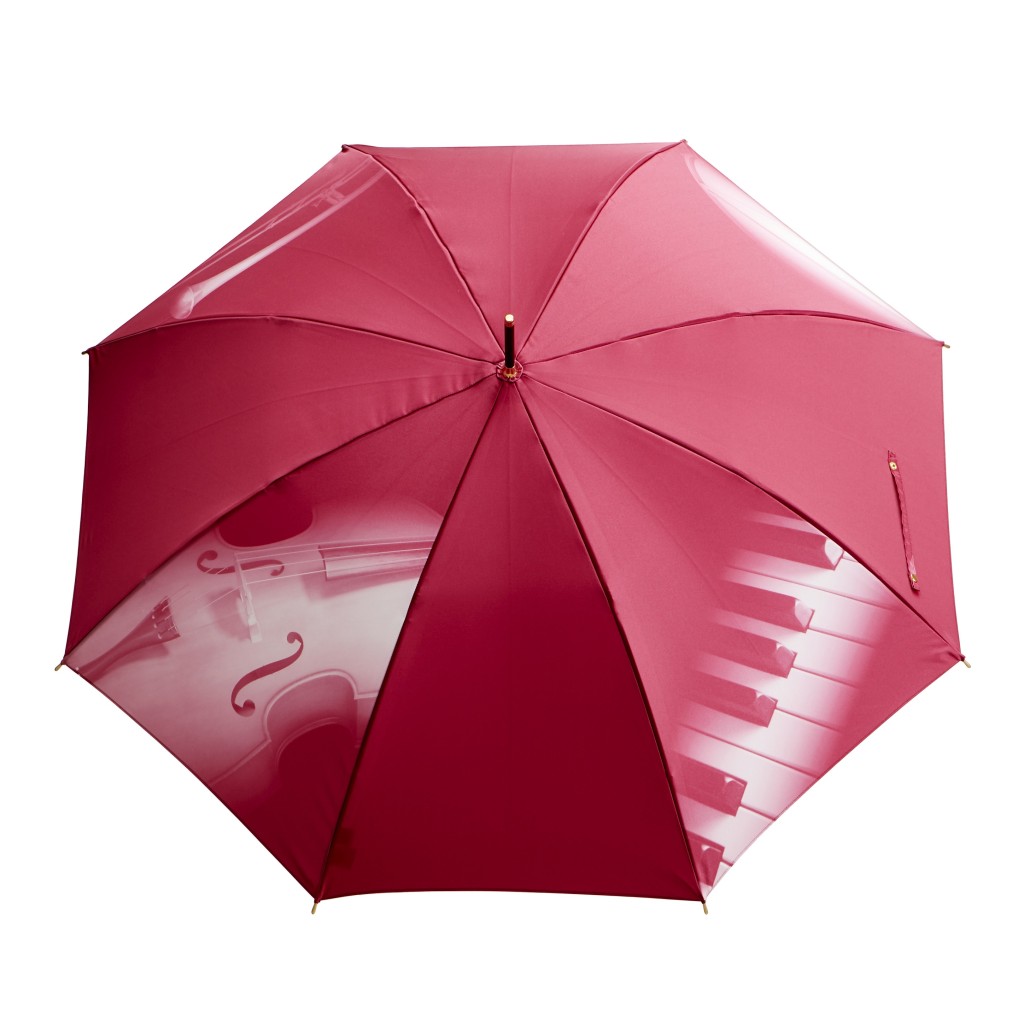 Jazz 14,040 yen (tax included)
This expresses keyboards and stringed instruments in a nostalgic way.
While the event is being held, Matsuya Ginza offers many kinds of services that will only take place on rainy days. How about going out to have some fun on a rainy day?
Information:
Matsuya Ginza "GINZA no Hyakusankai" Date: June 7th (Wed.) to 30th (Fri.)
Place: Matsuya Ginza 1F Space of Ginza
Event
<DJ Live>
June 9th (Fri.) 17:00 to 19:00 DJ live by MACKA-CHIN
<Takahashi Hiroko (artist) in-store event>
June 7th (Wed.) 15:00 to 17:00, June 10th (Sat.) 11:00 to 13:00
Present:An original CD will be handed out to the first 200 visitors who purchase more than 14,000 yens worth of products at GINZA Hyakusankai.
Related article:Experience the Edo period at ECO EDO Nihonbashi 2017 ~Enjoy the Real Edo with your Five Senses〜 open from 7th July!
Related article:【Tokyo Stroll】Stroll around in Ginza for half a day. Visit the special stationary stores and get a delicious ground meat cutlet hamburger!