Detective Conan Bucket Hats and Tote Bags Released
Contents Seed released a new collection of items themed on the anime series Detective Conan online in Japan on April 28 which are available to order until May 28. The Japan-exclusive collection will also be able to purchase in-person from May 14 to June 3 at Detective Conan Plaza in Tokyo Dome City. The items will be shipped from late July 2021.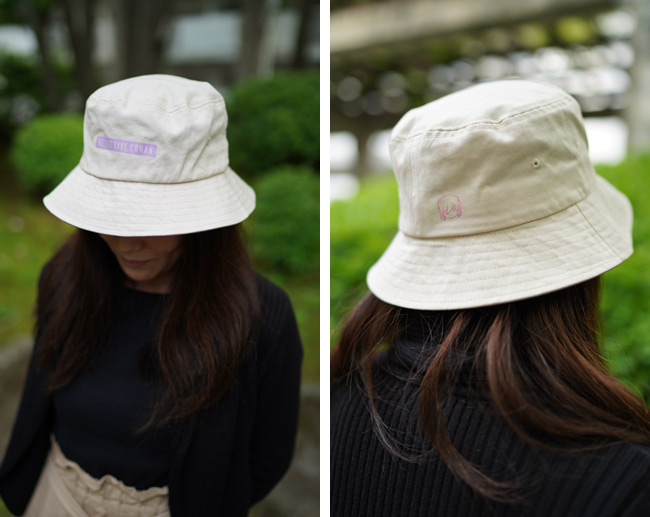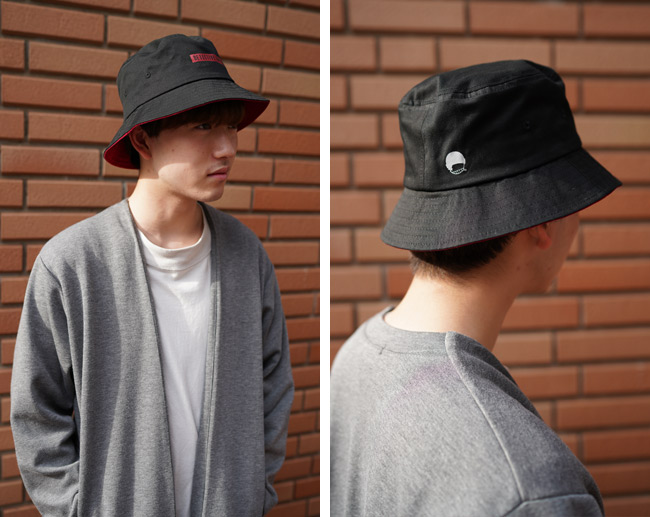 Bucket Hats | ¥4,400 Each (Tax Included)
The unisex bucket hats featured standard designs so can be enjoyed throughout the seasons.
Pouch Tote Bags | ¥4,400 Each (Tax Included)
The pouch-style tote bags feature cute designs that work well with everything from casual looks like denim to skirts.
©青山剛昌/小学館・読売テレビ・TMS 1996
RELATED ENTRIES
Detective Conan Hanko Stamp Collection Released

Japanese hanko stamp shop HANKOS released a new collection of hanko with designs of characters from the anime series Detective Conan, also known as Case Closed, on May 12, 2021. These order-made hanko stamps, which are used in place of signatures in Japan, let you pick your favourite character to be engraved along with your name or a word written in Japanese.

24 Illustrations / 17 Characters

3 Fonts

Accompanying Case

Wooden-Type Stamp


Black-Type Stamp

There are 17 characters to choose from with 24 different illustrations, including the protagonist Conan Edogawa, Ai Haibara, Kaito Kid, Shuichi Akai, Furuya Rei, and other familiar faces from Gosho Aoyama's popular manga series.

You can have your name, pen name, handle name, or a message engraved on your hanko such as "OK" or "Thank You." There are three designs to choose from including a self-ink type, a wooden type which can be used at banks in Japan, and a black version. These hanko can be used at most banks in Japan or just for decorative use in your notebook.

Which design do you like the most?

©青山剛昌/小学館・読売テレビ・TMS 1996

Detective Conan Turns Into Confections at Japanese Convenience Stores

In promotion of the latest entry to the Detective Conan anime film series, Detective Conan: The Scarlet Bullet, which was released on March 18, Bandai released two traditional Japanese wagashi sweets from its Tabemas confection series at 7-Eleven convenience stores in Japan on April 23.

Tabemas Detective Conan 2021

Conan Edogawa

Shuichi Akai

'Tabemas' is an abbreviation of the Japanese words taberareru masukotto, meaning 'mascots that you can eat.' It is a Japanese confectionery series that combines well-known characters and Japanese sweets made from ingredients like red bean paste, sugar and rice flour. The sweets are also made with a dough called "nerikiri" which is used in making traditional Japanese wagashi sweets.

The sweets feature titular character Conan Edogawa and FBI agent Shuichi Akai from the new film, recreating their looks in adorable detail and making the custard and chocolate flavoured respectively. The colours of the confections are naturally-derived from the ingredients used, meaning no artificial colourings are used.

(C)青山剛昌/小学館・読売テレビ・TMS 1996

Information

Tabemas Detective Conan 2021

Released: April 23, 2021

Price: ¥278 Each (Tax Included)

Available: The chilled desserts corners of 7-Eleven convenience stores in Japan

Tabemas:  https://www.bandai.co.jp/candy/tabemas/

*Available while supplies last

*Stock date may differ from branch to branch

*Select stores not participating

Detective Conan's Shuichi Akai Design Humidifier Paper Helps Keep the Air Moist

The new Detective Conan: The Scarlet Bullet anime film will be released on April 16, 2021. In promotion of its release, Japanese fashion magazine CanCam is coupling its June issue, which releases on April 23, with a humidifying paper featuring the series character Shuichi Akai.

CanCam readers happen to be huge fans of Shuichi Akai, who is an FBI agent in the series. Using the paper humidifier is simple: all you need to do is put water into a cup and submerge it which will help keep the air in a room moist. And since it's just paper and water, no electricity needs to be used, making it an eco-friendly product.

There are two designs, one of Shuichi Akai on his own and another with his family. The Shuichi design has hearts on it while the Akai family has flowers which makes it a great decoration around the house too.

Conan-lover and Japanese comedian Chika Tanabe to be featured

Japanese comedian Chika Tanabe, who is a member of the Japanese comedy trio BOLJUKU, will feature in the June issue of CanCam where she will talk about her love of the Detective Conan series. For her feature, she has dressed in Akai's trademark hat and jacket and has curly hair to create a feminine Akai look. 

Her obsession with the series came about when a friend invited her to the movie theatre to see the anime film Detective Conan: Zero the Enforcer back in 2018. She said the experience made her life brighter. After watching the series' previous film Detective Conan: The Fist of Blue Sapphire in 2019, she was inspired to visit Singapore where the film is set despite only earning a several thousand yen during her job as a performer at the time. She upped her shifts at her part-time job to earn more money, saying, "I worked hard for Conan on my poor savings!"

Speaking about her favourite character, Tanabe said: "I call myself a girl child. I really love Amuro [Toru], but when someone asks who's my favourite, that's the hardest question. Watching the latest film, I found myself saying that Akai is super cool too."

©青山剛昌/小学館

Information

Shuichi Akai Humidifying Paper

Release Date: April 23, 2021

CanCam Official Website: https://cancam.jp/

Detective Conan Characters Enjoy Curry in Collaboration With CoCo Ichibanya

Japan's popular curry house chain CoCo Ichibanya has announced a collaboration with Detective Conan, also known as Case Closed, which will run from April 1 to May 12 during which fans of the manga and anime series can add to their merch collection with an exclusive line-up of curry themed items.

Detective Conan's characters feature on CoCo Ichibanya folders

At select branches of CoCo Ichibanya in Japan, for every ¥1,000 spent with tax included, customers can receive one of eight possible folders if they show their stamp screen on the curry house's official app when paying.

Collect stamps and enter a lottery for a chance to win

You can get one stamp for every ¥1,000 spent at CoCo. Collecting stamps will let anime fans enter for a chance to win a range of exclusive items including plush toys, acrylic stands, soup jars, A3 posters, and a ¥1,000 voucher to be spent at CoCo Ichibanya. This offer is running until May 21, 2021 at 23:59.

 

Exclusive and original key rings and pins

©青山剛昌/小学館・読売テレビ・TMS 1996

Information

CoCo Ichibanya x Detective Conan

Running: April 1, 2021 – May 12, 2021

Where: CoCo Ichibanya Japan

Branches not participating include: Express Kinshicho, Ichigaya Yasukuni-dori, JR Hashimoto Station North Exit, Fukiage Hall, Maker's Pier, Aichi Medical University, BINO Sakae, Asia Pacific Trade Center, Hankyu Sannomiya Station North Exit, Oita Chuo Machi

Collaboration Page: https://www.ichibanya.co.jp/cp/conan/

Lovisia Releases Detective Conan Cosmetic Collection

Japanese cosmetic brand Lovisia has released its New Styley collection in mid-April this year. The collection is based on the popular anime series Detective Conan, also known as Case Closed outside Japan, in promotion of the upcoming film Detective Conan: The Scarlet Bullet.

Detective Conan Eyeshadow – Conan & Kid Gold and Brown | ¥2,200 (Tax Included)

Detective Conan Eyeshadow – Conan & Kid Gold and Brown | ¥2,200 (Tax Included)

Detective Conan Lipsticks – Clear, Coral Pink, Beige Pink, Scarlet Red, Nude Beige | ¥1,320 Each (Tax Included)

New Detective Conan Merchandise Includes Tote Bags and iPhone Cases

The Japanese anime and manga merchandise website AMNIBUS is now accepting orders for a new collection of Detective Conan merchandise.

Gradation Colour Tote Bags | ¥3,278 (Tax Included)

There are three tote bags to pick from inspired by three characters: Conan Edogawa, Ai Haibara, and Shuichi Akai. Their big size makes them perfect for popping out shopping, going to an event, and more.

Gradation Colour Strong Glass iPhone Cases | ¥3,850 (Tax Included)

Add some style to your iPhone case with these Conan Edogawa, Ai Haibara, and Shuichi Akai cases made from superior glass. Compatible with iPhone 7 Plus/8 Plus, iPhone X/XS, iPhone XR, iPhone 11, iPhone 11 Pro, iPhone 11 Pro Max, iPhone XS Max, and 2nd Gen iPhone 7/8/SE.

New Detective Conan Characters Get Added to Merchandise Collection

This week, Contents Seed opened pre-orders for a new collection of acrylic stands for four characters from the popular anime and manga series Detective Conan, also known as Case Closed, via the Japanese online store The Chara.

Acrylic Stands | ¥1,000 Each (Before Tax)

The designs include Sonoko Suzuki, Makoto Kyogoku, Yuya Kazami, and Momoji Ooka. The stands are a must-grab for fans of the series looking to deck out their Detective Conan merch collection even more.

©青山剛昌/小学館・読売テレビ・TMS 1996

Detective Conan Themed Cafes Open in Japan to Promote Upcoming 'Scarlet Bullet' Anime Film

To promote the upcoming anime film Detective Conan: The Scarlet Bullet which is set to released in Japan on April 16, 2021, seven themed cafes will open in Tokyo, Osaka, Nagoya, and Sapporo from March 24. The cafe is themed on a retro diner which will transport fans back in time to diners inspired by America in the 1950s and 60s.

Main Visual

Bonus Items

RETRO AMERICAN DINER MENU

DETECTIVE BURGER/SNIPER BURGER/ZERO BURGER/BOYISH BURGER/SHERRY BURGER/OSUSOWAKE BURGER – ¥1,599 Each (Before Tax), +¥500 For Acrylic Key Ring

DETECTIVE SUNDAE/SNIPER SUNDAE/ZERO SUNDAE/BOYISH SUNDAE/SHERRY SUNDAE/OSUSOWAKE SUNDAE – ¥1,099 Each (Before Tax), +¥500 For Acrylic Key Ring

DETECTIVE SODA/SNIPER SODA/ZERO SODA/BOYISH SODA/SHERRY SODA/OSUSOWAKE SODA – ¥899 Each (Before Tax), +¥500 For Acrylic Key Ring

CONAN CAFE CLASSIC Menu

APTX-4869 TROPICAL LAND CURRY | ¥1,400 (Before Tax)

COLUMBO MINT SAUCE PASTA ¥1,499 / DELICIOUS TO DIE FOR RAMEN ¥1,099 / POIROT CAFE SANDWICH ¥1,399 (All Prices Before Tax)

AI'S BERRY CHEESE FRENCH TOAST ¥1,200 / RAN'S LEMON PIE ¥1,499 / HIROSHI AGASA'S "SHIPPAI JA" PANCAKES VER.2 ¥1,199 (All Prices Before Tax)

CRIMINAL'S BLACK SESAME STRAWBERRY AU LAIT ¥999 / CRIMINAL'S SOUVENIR MUG +¥1,400 (All Prices Before Tax)

LEFT'S CAFE LATTE ¥899 / YOUNG DETECTIVE SHAKE ¥1,099 / RAN'S BERRY JELLY SODA ¥999 (All Prices Before Tax)

LIMITED EVENT MENU

1st Menu: Detective Conan: The Scarlet Bullet Menu | April 16, 2021 – May 31, 2021

AKAI FAMILY BANQUET ¥1,499 / UNAGI'S KABAYAKI & TARE OKAWARI RICE ¥1,699 / SHUKICHI & YUMI'S DELICIOUS SHORTCAKE ¥1,399 / SCARLET OGURA STRAWBERRY TOAST ¥1,599 (All Prices Before Tax)

2nd Menu: Phantom Thief Kid & Aoyama Sensei's Birthday Menu | June 1, 2021 – July 11, 2021

*Only available at Nagoya cafe from July 1-11

THE JEWEL GARDEN SALAD ¥1,499 / MAGIC SPICE PARFAIT ¥1,200 / AOYAMA-SENSEI BIRTHDAY CURRY ¥1,399 (All Prices Before Tax)

3rd Menu: Shuichi Akai Season 1 Menu | July 1, 2021 – August 15, 2021

4th Menu: Shuichi Akai Season 2 Menu | August 16, 2021 – September 26, 2021

*Menus 3 and 4 exclusive to Shinjuku and Umeda cafes

*Menus 3 and 4 are centred on the character Shuichi Akai

Original Merchandise

Pins (6 Designs) | ¥450 Each (Before Tax)

Acrylic Coasters (12 Designs) | ¥800 (Before Tax)

Mini Acrylic Stands (12 Designs) | ¥900 (Before Tax)

Acrylic Magnets (6 Designs) | ¥500 (Before Tax)

Folders (6 Designs) | ¥300 (Before Tax)

Bandanas (2 Designs) | ¥1,500 Each (Before Tax)

Eco Bag | ¥1,850 (Before Tax)

Chocolate Tin | ¥1,600 (Before Tax)

Fans can tuck into a Detective Conan-themed retro menu as well as get their hands on some exclusive merchandise featuring original chibi art.

Make sure you don't miss Detective Conan: The Scarlet Bullet.

©青山剛昌/小学館・読売テレビ・TMS 1996

New Detective Conan Anime Merchandise Collection Releasing This March

Japan's online anime merchandise store CharaAni is set to release three original Detective Conan (also known as Case Closed) collections beginning at the end of March. The line-up for the first collection will include a set of 4 plates, a mug, and cutlery set. Fans will also be given a bonus drinks coaster when they purchase something from the collection.

1st Collection Bonus: Coasters

1st Collection Line-Up

Detective Conan Plate Set – Playing Cards Version | ¥5,280 (Tax Included)

 

Detective Conan Mugs – Playing Cards Version | ¥3,080 Each

Detective Conan Cutlery Sets | ¥1,650 Each (Tax Included)

Each new collection will be released within a week of each other, so look forward to seeing the rest of the line-up.

©青山剛昌/小学館・読売テレビ・TMS

Detective Conan Magnet Sheets to Decorate Your Anime Space

The second collection of Detective Conan Magnet Sheets hit the Japanese anime and manga merchandise online department store Charadepa last week and they'll be available to purchase until February 21.

Conan Edogawa

Shinichi Kudo

Kid the Phantom Thief

Ran Mori

Shuichi Akai

Masumi Sera

Express your love for the Detective Conan series, also known as Case Closed outside Japan, by decorating your anime space, fridge, car, and anywhere else with these magnets.

©青山剛昌/小学館・読売テレビ・TMS 1996

New Era Reveals New Caps in Collaboration With Detective Conan

International headwear brand New Era has announced that it is releasing a new collection of caps in collaboration with the popular anime series Detective Conan, also known as Case Closed, which will hit stores in Japan in mid-October.

New Era | Detective Conan – Original Caps

The collection features five designs each of which bring to mind five different characters through motifs along with the characters' names embroidered on the sides. Designs include Conan Edogawa, Phantom Thief Kid, Shuichi Akai, Furuya Rei, and Ai.

The caps use New Era's '9THIRTY™' as the base which are known for their lightweight feel. Each is fitted with an adjusted to fit to anyone's head.

New Era | Conan Edogawa

This cap features Conan's iconic necktie with his name embroidered on the side of the cap.

New Era | Phantom Thief Kid

Features motifs of the Phantom Thief Kid like cards and his monocle. This one has a limited-edition feel to it like the Conan version.

New Era | Furuya Rei

Embroidery that captures the warm and welcoming vibe of Café Poirot. Perfect for pretty much any situation.

New Era | Shuichi Akai

A red and black combination with a coffee fan, beanie, and Silver Bullet hole.

New Era | Ai

A one-tone cap that gives a cute impression. Great for all occasions, whether shopping or travelling.

Which character cap is your favourite?

Information

New Era | Detective Conan – Original Caps
Releasing: Mid-October 2020
Official Website: www.libertasdream.com

Detective Conan Face Masks, Lipstick & Hand Cream Release in Collaboration With ALFACE+

Skincare brand ALFACE+ is teaming up with Detective Conan (Case Closed) to release a line of cosmetic products on April 1, 2020.

Face Mask Conan & Haibara "Diamond Moisture" (Moisture) –  ¥300 for 1 / ¥1,500 for Box of 5 (Tax not included in both prices)

This is the second face mask collaboration with ALFACE+. Four masks are available: the Conan and Haibara "Diamond Moisture (Moisture)," the Shinichi and Ran "Tropical Love (Firm Skin)," the Heiji and Kazuha "Botanical Amulet (Brightening Skin)," and the Bourbon and Vermouth "Golden Black (Clearing)."

Shinichi & Ran "Tropical Love" (Firm Skin) –  ¥300 for 1 / ¥1,500 for Box of 5 (Tax not included in both prices)

The Shinichi & Ran and Heiji & Kazuha face masks have cute marks of the characters on the cheeks. The Conan & Haibara face mask is black coloured while the Bourbon & Vermouth mask is black from the charcoal in it to represent the Black Organisation. All boxes of 5 face masks are coupled randomly with one of 8 possible stickers.

Hand Cream (Conan Model) – ¥580 (Before Tax)

Lipstick (Conan Model) – ¥580 (Before Tax)

The hand creams and lipsticks have simple and stylish designs with references to each respective character. All the items in this series aren't just for showーthey are high quality and work as you would expect from a skincare brand.

Keep your face, hands and lips moisturised with the new Detective Conan cosmetic series by ALFACE+.

©Gosho Aoyama / Shogakukan・Yomiuri Telecasting Corporation・TMS 1996

Information

Face Masks / Lipstick / Hand Cream

Release Date: April 1, 2020

ALFACE+ Official Website: https://alface-mask.com/