Japanese music streaming site RecoChoku has revealed the top song and album rankings of artists for April 2021 who earn the site's RecoChoku Award for the month.
RecoChoku Award Monthly Music – April 2021
Single Ranking
1st Place: "Take a Picture" – NiziU (Released digitally March 29, 2021)
2nd Place: "Renegades" – ONE OK ROCK
3rd Place: "Film out" – BTS 
4th Place: "Yoru ni Kakeru" –  YOASOBI
5th Place: "Usseewa" – Ado


Album Ranking 
1st Place: "THE BOOK" – YOASOBI (Released January 6, 2021)
2nd Place: "Take a picture/Poppin' Shakin'" – NiziU
3rd Place: "BAN (Special Edition)" – Sakurazaka46
4th Place: "Walpurgis" – Aimer 
5th Place: "Ketsu no Paradise" – Ketsumeishi
In 2020, NiziU took home the Newcomer Ranking award for RecoChoku Yearly Ranking 2020. The girl group takes first place once again in April 2021's song charts with Take a picture which is taken from Take a picture/Poppin' Shakin', their first double A-side single which released on CD on April 7, 2021. The leas track was released digitally on March 29 for a Coca-Cola commercial. It placed at No. 3 in its first week of release. It climbed to No. 2 the following week, and by its third week it hit No. 1 thanks to its CD release and the group performing it live on Nippon TV's Sukkuri, NHK's SONGS, TV Asahi's Music Station 3 Hour Special, and more. The double A-side's other track, Poppin' Shakin', placed at No. 2 on its release but also climbed to No. 1.

The four-track Take a picture/Poppin' Shakin' even made it to No. 2 on RecoChoku's monthly album charts. And on April 30, NiziU released their new "NiziU Scout" content on their official YouTube channel which broke one million views on the same day. 2021 is looking to be a big year for the group.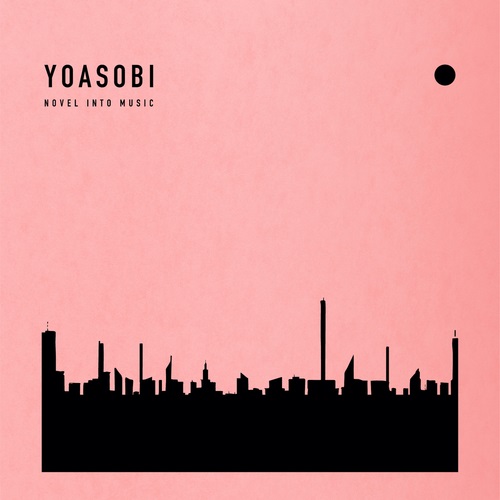 YOASOBI take the No. 1 spot on the Album Ranking for their EP THE BOOK for the fourth month in a row. They are a Japanese music duo formed of composer and Vocaloid producer Ayase and singer-songwriter ikura whose music turns novels in songs. Their popularity grew online with the release of their first song Yoru ni Kakeru in November 2019. The track peaked at No. 5 in the RecoChoku Yearly Ranking for 2020. YOASOBI performed on NHK's annual New Year's Eve television special Kōhaku Uta Gassen in the same year. When the new year opened, the duo released their first EP, THE BOOK, on January 6, 2021 which included Yoru ni Kakeru as well as Ano Yume o Nazotte which adapted Sota Ishiki's novel Yume no Shizuku to Hoshii no Hana, Tabun which adapted Shinano's novel of the same name, Harujion which was used in with food product and film promos, Gunjo which was used in Bourbon's Alfort Mini Chocolate commercial, Encore which was used for a Google Pixel commercial, and more. The track Harujion in particular has helped with downloads of the albums after it was used in a Nintendo Switch television commercial.


YOASOBI's new song Mou Sukoshi Dake was released digitally on May 10. The song serves as the latest theme song for the Fuji TV show Mezamashi TV. The track hit No. 1 on RecoChoku's Single & High Res Single Ranking.
RELATED ENTRIES
YOASOBI x UNIQLO UT T-Shirt Collab Collection Releasing This July

UNIQLO's UT collection is a line of tees created in collaboration with other brands, anime, shows, and more. On July 2, UNIQLO is teaming up with the Japanese music duo YOASOBI to release an exclusive new collection.

YOASOBI, which is comprised of Ayase and ikura, made their debut in 2020 with their hit song Yoru ni Kakeru. Since then, their music has continued to top charts in JApan.

The collection is a fusion of fashion and music in women's and kids designs featuring stills taken from seven of the duo's iconic music videos including Yoru ni Kakeru, Halzion, Tabun, Gunjo, Haruka, Encore, and their new track Sangenshoku.

The Line-Up

Women's Tees | 7 Designs | ¥1,500

Kids Tees | 5 Designs | ¥990

To promote the collaboration, YOASOBI will also hold a free YouTube livestream on July 4 2021 at 6pm (JST). The online event is called "SING YOUR WORLD" and will see them perform live.

©藍にいな ©ラビットマシーン ©すばこ舎・山中琴美・村山辰徳・細矢祐輔 ©南條沙歩 ©しなの ©牧野惇
©古塔つみ ©むつき潤
©伊豆見香苗・すばこ舎・山中琴美・村山辰徳・細矢祐輔 ©文・すばこ舎・山中琴美・村山辰徳・細矢祐輔

YOASOBI's 'Mou Sukoshi Dake' Ranks Number One On RecoChoku's May 2021 Award

Japanese music streaming site RecoChoku has revealed the top song and album rankings of artists for April 2021 who earn the site's RecoChoku Award for the month. Taking the number one spot for the monthly single charts is YOASOBI with Mou Sukoshi Dake ('Just a Little More') which released on May 10 as the theme song for Fuji TV's Mezamashi TV.

RecoChoku Award Monthly Music – May 2021

Single Charts

1st Place: "Mou Sukoshi Dake" – YOASOBI (Released May 20, 2021)
2nd Place: "Kaitou" – back number
3rd Place: "Kirari" – Fujii Kaze
4th Place: "Butter" – BTS
5th Place: "Cry Baby" – Official HIGE DANdism

Album Charts

1st Place: "ZZ's II" – Momoiro Clover Z (Releasing May 17, 2021)
2nd Place: "THE BOOK" – YOASOBI
3rd Place: "Kimi Shika Katan (Special Edition)" – Hinatazaka46
4th Place: "Butter" – BTS
5th Place: "LADYBUG" – LiSA

YOASOBI's Mou Sukoshi Dake is inspired by the novel Meguru. by Chiharu and first hit the air on March 29 as the main theme for the weekly Japanese news show Mezamashi TV. Excited words of praise flooded social media in Japan when it played on the show. The single's cover art was created by hmng and captures a scene of a schoolgirl bathed in light. This girl also appears in the novel, giving a peek into its story as well as the feeling of the song itself. Mou Sukoshi Dake has ranked number one two weeks in a row for RecoChoku's weekly rankings on May 12 and 19 and has now taken the monthly spot.

YOASOBI's success doesn't stop there however as it was recently announced that band member ikura is receiving her voice acting role in Studio Chizu's upcoming anime film Belle which is set for release this July. 

Momoiro Clover Z's compilation album ZZ's II is set to release on May 17 in celebration of the group's 13th anniversary. The tracks were re-recorded by the current four members. There are 10 songs in title including Nippon Egao Hyakkei -ZZ ver.-, Saraba Itoshiki Kanashimi-tachi yo which features arrangement and guitar work by Tomoyasu Hotei, and more.


Momoiro Clover Z have been posting videos of songs from the album on their official YouTube channel. The album came in at number one on the daily charts and that has continued in the weekly and monthly charts.

NiziU Feature in Skin Type Friendly Face Mask Collection Promo

Japanese girl group NiziU are set to feature in a new television commercial for LOHAS Pharmaceutical's "ALFACE+" cosmetic face masks which will roll out in Japan on July 1.

ALFACE+ is a skincare brand that sells products that are not only moisturising but accessible to a variety of skin types too. Their face mask collection includes 10 different designs, all of which are presented by each of the nine NiziU members.

NiziU have stepped away from their usual energetic look for this shoot, instead serving more grown-up vibes.

Japanese Illustrator Cotoh Tsumi Opens Exhibition in Tokyo

Japanese illustrator Cotoh Tsumi is now holding a solo exhibition of her iconic artwork at the atmos propeller street branch of Japanese sneaker select shop atmos in Tokyo. The exhibition, which is themed on girls wearing sneakers, is running until May 9.

Cotoh Tsumi became well-known for creating the visuals for the Japanese music unit YOASOBI. They also created the main visual for the atmos con Vol.8 event held last month and even released a capsule collection. Now, their "q" exhibition is being held at atmos propeller street's Anicoremix Gallery. The subheading for the exhibition reads, "You understand surface-level cuteness, but if you say you know anything about me, you're a liar." The exhibition brings together illustrations from the artist's archive.

Exclusive merchandise will also be sold such as t-shirts and posters

NiziU Feature in Commercial for KOSÉ's Makeup Fix Product Make Keep Mist EX

KOSÉ rolled out their new commercial in Japan on April 15 for their makeup fix mist product Make Keep Mist EX. The commercial features Japanese music group NiziU along with their new song I AM.

I AM was written specifically for this commercial, which has the NiziU members performing the "mist dance" showing how to use the product. The commercial emphasises how well the Make Keep Mist EX keeps makeup applied to one's face without worrying about it coming off.

The NiziU members released this comment with regards to the product and commercial: "Applying makeup can be a real pain when wearing a face mask, so we use this all [product]! We'd love for you to do this dance while you apply your Make Keep Mist!"

If you're wondering how the shoot went for this commercial, check out the official story released below. 

The Commercial Shoot

The NiziU members entered the studio dressed in full-pink spring suits. They rolled up to the studio's blue set where they looked super cute and readied themselves for the shoot.

 

The take-away from this commercial is the new Mist Dance which has the nine members lined up beautifully together as they spray the mist on their face simultaneously to the tune of the music. It's reported that it took them a while to get it down perfect at first, but after some practice and looking at the monitor, they were able to create something iconic.

"Do it like RIO!" instructed the shoot's director, which prompted RIO to show the other members how it's done.

 

During their break, the other members complimented MAKO's blonde hair and MAKO's blue tips, and MIIHI stroked RIKU's dango hair while saying "Looky here, ice cream! Looks delicious."

In one part of the dance, the members have to go all out and use their whole bodies. They switch up their formations several times and not once did they bump into each other. The members gave tips to each other too, like MAYUKA suggesting a better position during one formation, and RIMA asking which angle looks more beautiful for a certain move in relation to the camera. The result was an incredible display that was shot in one take, resulting in a round of applause from the studio staff.

Check out the commercial below.

Make Keep Mist EX

The new EX version of Make Keep Mist has stronger holding power to keep makeup smudge-free and looking fresh and beautiful all day. The product is available in a normal size and smaller 'trial' size. A new cool type, Make Keep Mist EX Cool, was released on April 16.

 

Make Keep Mist EX ¥1,320 / Make Keep Mist EX Trial Size ¥880 / Make Keep Mist EX Cool ¥1,320 (Tax Included)

Information

KOSÉ x NiziU Make Keep Mist EX Commercial

Initial Broadcast: April 15, 2021

Product Available: KOSÉ / Maison KOSÉ / Drugstores, online, and elsewhere in Japan

Official Website (English): https://www.kose.co.jp/makekeepmist/eng/

NiziU is celebrating the upcoming release of their second single Take a picture / Poppin' Shakin' with a promotional campaign in collaboration with HMV. The promotion will begin on April 6 when the single releases and run until May 12.

During the campaign, customers who purchase more than one of any NiziU-related items including CDs, DVDs, and Blu-rays will receive a special NiziU issue of HMV's the music & movie master booklet. There are nine versions in total featuring nine different front covers of the members. This offer is not available at HMV&BOOKS Online.

Additionally, 20 lucky fans can also receive a signed poster if they purchase the new single at HMV or HMV&BOOKS Online by May 5, 2021.

Take a picture/Poppin' Shakin

The new single will be available in 3 editions

NiziU's new record is a triple-A side single which includes the song Take a picture which was featured in a Coca-Cola commercial that NiziU appeared in. The song was written and arranged by music producer J.Y. Park.

Poppin' Shakin' was used in a SoftBank commercial and has fun, uplifting lyrics as well as cute and catchy choreography.

NiziU Feature in Promotional Commercial for KOSÉ's Make Keep Mist EX

KOSÉ are set to roll out a new commercial in Japan on April 15 for their makeup fix mist product Make Keep Mist EX. The commercial will feature NiziU along with their new song I AM.

The commercial tie-up comes after the huge positive reception NiziU got after their appearance in another KOSÉ commercial that aired in January. The video featured their song Joyful as well as the popular 'eyelash dance.'

Stay tuned for the release of the commercial.

The Japanese streaming service "d Hits® powered by RecoChoku," which is managed by NTT DOCOMO, has published its ranking for the most streamed artists of February 2021. The list sees YOASOBI coming in at number one.

YOASOBI is a Japanese music duo formed of composer and Vocaloid producer Ayase and singer-songwriter ikura. The band have enjoyed much success since their formation in 2019, making it to No. 1 on Billboard Japan's song charts as well as streaming charts in Japan. They released their first song Yoru ni Kakeru in November 2019 which blew up on Japanese social media and saw the track hit No. 5 in RecoChoku's yearly charts for 2020 and subsequently No. 1 in d Hits' artist charts in January this year. They released their first EP, THE BOOK, on January 6, 2021, which introduced a unique concept of turning novels in songs, effectively creating a 'CD that you can read.' The record reached No. 2 on Oricon's Weekly Album Rankings and Digital Album Rankings. The duo performed their first live stream concert "KEEP OUT THEATER" in February which was viewed by 40,000 people.

YOASOBI's success continues as the "YOASOBI Artist Playlist" on d Hits clocks in at No. 1 on the streaming site's most listen-to playlists for the second month in a row – both January and February. The playlist includes their hits Yoru ni Kakeru, Gunjo, and Encore, as well as all tracks from their THE BOOK EP, and their new tracks Kaibutsu and Yasashii Suisei which are used as the opening and ending themes for the anime series BEASTARS. It also includes their set list from their "KEEP OUT THEATER" live stream show.

Additionally, Japanese high school singer Ado's song Usseewa made it to No. 1 on d Hits' most streamed songs of February 2021. The track was down at No. 11 in January, making it a huge jump up the list. The song talks about Ado's feelings towards society and was written when the singer was still in middle school.  She appeared on Music Station on January 22 where she was interviewed on the phone and also performed live for the first time. This saw the media has picking up on her in February, which help spread the word about her, leading to her making it to No. 1.

Ado | Comment

"It still doesn't feel real, but I am over the moon that 'Usseewa' has been heard by so many people. I will continue to put my all in as a singer for syudou who made this song for me, for all the Vocaloid producers that have supported me, and to everyone that has listened to the song. I especially want to express thanks from the bottom of my heart to all the singers and everyone in the Vocaloid community who were the reason that I began my career. I'm still a novice, but I will continue working hard."

NiziU Collaborates With Fanta On Limited-Edition Bottle Designs

Japanese girl group NiziU, who are garnering international attention, have announced a collaboration with Fanta Orange and Fanta Grape where each member will be featured on individual bottles. The bottles will be released across Japan for a limited time from April 19.

There are nine designs in total which arrive as Fanta revamps its brand logo to feature even juicier, more refreshing-looking fruit. Each bottle also has a QR code in the bottom right which when scanned with a smartphone lets buyers enter a campaign for a chance to win some collaborative NiziU x Fanta merchandise.

Information

Fanta x NiziU Design Bottles

Release Date: April 2021

Where: Japan

Instant Win Campaign

Running: April 19, 2021 – August 31, 2021

How to Enter: Scan the QR code of a NiziU bottle and choose the prize you'd like to win from the list

H&M has announced the release of its second collection with Japanese girl group NiziU, who have been appointed as the brand's ambassadors for Asia for their Spring/Summer 2021 campaign. The collection will be released at all H&M Japan stores and onlne shop on March 18, 2021. H&M Japan released a promotional video and behind-the-scenes footage on their official YouTube channel on Tuesday (February 23) to promote the campaign.

H&M♡NiziU 2021 Spring/Summer Campaign

Campaign Video

Behind-The-Scenes

H&M♡NiziU Collection Excerpt

Heart T-Shirt | ¥999 (Tax Included)

Pleat Skirt | ¥2,499 (Tax Included)

Oversized Jacket | ¥4,999 (Tax Included)

Pleat Skirt | ¥2,499 (Tax Included)

Cotton Poplin One Piece | ¥2,999 (Tax Included)


Short Sweater Hoodie | ¥2,999 (Tax Included)


Short One Piece | ¥2,999 (Tax Included)

Suit Vest | ¥2,499 (Tax Included)


Short Cardigan | ¥3,999 (Tax Included)


Jacket One Piece | ¥5,999 (Tax Included)

H&M♡NiziU Limited-Edition Original Collab Items

H&M♡NiziU Collab Necklace | ¥1,299 (Tax Included)

H&M♡NiziU Collab Earrings (Clip-On/Piercing Types Available) | ¥1,299 (Tax Included)

H&M♡NiziU Collab Bucket Hats | ¥1,299 (Tax Included)

The H&M♡NiziU collection aims to bring some springtime smiles and happiness to people this coming season during these difficult times by advocating for people to dress themselves up and enjoy fashion everyday.

The line-up features a variety of stylish selections from mini skirts and mini dresses, which are a trend in Japan in 2021, as well as crop tops, jewellery, bucket hats, and more.

Information

H&M♡NiziU

Release Date: March 18, 2021

Where: H&M Japan (The 94 branches stocking the Divided line)

Official Website: https://www2.hm.com/ja_jp/index.html

Twitter Present Campaign

Running: March 18, 2021 – March 28, 2021

Winner Announcement: Early April 2021

How to Apply: Follow H&M Japan on Twitter and retweet the campaign tweet

Official Twitter: https://twitter.com/hmjapan

NiziU Announces Collaboration With Lotte Fit's Gum

Lotte is set to collaborate with the Japanese girl group NiziU on their popular Lotte Fit's gum with a special line-up of NiziU designs that will hit shelves in Japan on March 2, 2021.

Fit'sNiziU Cube Bottle Gum (4 Designs)

Fit's NiziU Collab Gum Packaging Designs (9 Designs)

This photo shoot was taken in October 2020 and so MIIHI does not feature in the designs.

The gum bottles and boxes feature original designs of the group members. The members chose seven flavours themselves to be included in the collaboration. Seven colours also refers to their band name, NiziU, as the Japanese word for rainbow is niji which can also be romanised as nizi.

Information

Lotte Fit's x NiziU Collab Gum 
Releasing: Match 2, 2021
Fit's NiziU Collab Gum: Available March 2021 – June 2021
Fit's NiziU Cube Bottle Gum: Limited Stock
Official Website: https://www.lotte.co.jp/

Japanese music duo YOASOBI are now taking submissions for what novel they should adapt into a song as the next theme song for the Japanese news magazine show Mezamashi TV. Submissions are being taken on the website Monogatary which is run by Sony Music Japan. The song will hit the popular morning show this April.

YOASOBI have enjoyed much success since their formation in 2019, making it to No. 1 on Billboard Japan's song charts as well as streaming charts in Japan. They released their first EP, THE BOOK, on January 6, 2021, which introduced a unique concept of turning novels in songs, effectively creating a 'CD that you can read.' The record reached No. 2 on Oricon's Weekly Album Rankings and Digital Album Rankings for the January 18 week.

Monogatary is a website where users are free to post stories (known as monogatari in Japanese) based on a theme chosen by YOASOBI. Many of YOASOBI's songs, including their hit Yoru no Kakeru, have been adapted from stories posting on this website. The project saw over 2,000 posts for the second run of the band's Yoru Asobi Contest held between July and September last year. The winning submission, Taisho Romance, which was written by the user NATSUMI, was included with YOASOBI's first CD release THE BOOK in its entirety, and the band are currently writing a song about it.

YOASOBI are now hosting the third Yoru Asobi Contest in collaboration with Mezamashi TV to create a theme song which will air on the show this April. The theme for this new contest is "Good Morning" and must be written within 10,000 characters in Japanese.

YOASOBI | Comments

ikura


"We, YOASOBI, get to perform the theme song for Mezamashi TV this April! If we're talking that show, the first thing that's sure to come to mind are the results of their Mezamashi Fortune-Telling segment which serves as motivation for the day. I hope I can sing a song that can serve as the start of people's day too."

Ayase


"It's been a tradition of mine since being at school to watch Mezamashi TV in the morning while getting ready, so I'm overjoyed to be involved. I'm sure a lot of people who watch Mezamashi TV are getting ready to go to work or school. This song will be the first thing to be heard by a lot of people, so I want to make a powerful song that makes people go, 'Right, I'm gonna work hard today too!' Ikura is putting her all into it too, so I hope she sings the best song ever. We will work hard to make a great song, so please look forward to it!"

Information

Asobi Contest vol.3 with Mezamashi TV
Submission Period: January 18, 2021 – February 8, 2021 (Closes 14:59 JST)
Submissions: Post a short story on monogatary.com within 10,000 characters with the theme "Good Morning"
Results: Will be announced on monogatary.com on March 15, 2021
Official Website: https://monogatary.com/theme/108411