Multifarious items at your disposal
The shop is decorated with all kinds of different umbrellas for you to pick from, whether you want one for the rain, the sun or both. Stepping foot in the shop is almost like going to a gallery. As soon as your foot is through the door, you are suddenly transported into a gorgeous world of colour.
Coci la elle doesn't just stock umbrellas either. They also offer cute raincoats designed just like a classic raincoat, high quality big-sized scarves made from 100% silk, fun handkerchiefs with an original Coci la elle design, sun umbrellas all handmade by the staff, and more.
They also have their first visual book on display titled "Kasa" (umbrella) where you can enjoy looking at all the different photos and illustrations of all the different colourful umbrellas.
The perfect umbrellas for Daikanyama
The umbrellas at Coci la elle fit right in with the elegant town of Daikanyama. Saigōyama Park is close-by to the shop so it could be fun to take a stroll there after visiting. There are countless umbrellas to pick from, so you are sure to find one that fits perfectly with your outfit, or one that suits your hometown.
■Information
Coci la elle Swan
Address: 14-5 Hachiyama-cho, Shibuya-ku, Tokyo
Access: 8-minute walk from the front entrance of Daikanyama Station via the Tōkyū Tōyoko Line / 13-minute walk from the West Exit of Shibuya Station / 1-minute walk from the JR
Business Hours: 12:00-20:00
Holidays: No holidays
Telephone: 03-6277-5262
So, what did you think? Next time you're free, head on over to Coci la elle and treat yourself to a gorgeous reward, or maybe pick something up for that special someone!
Model: Rinko Murata @rink0_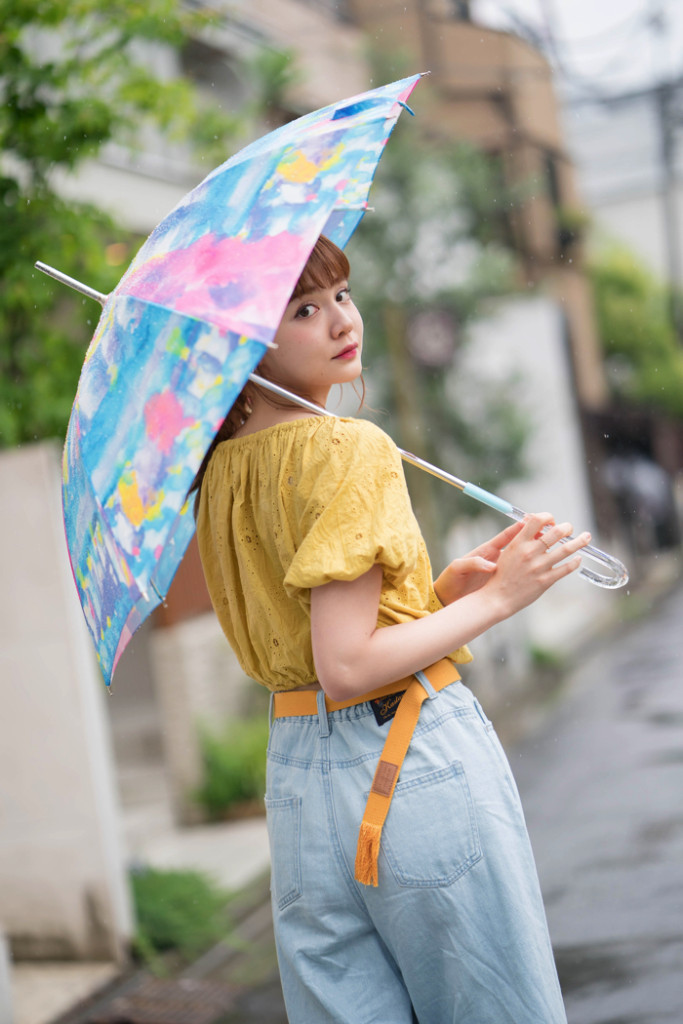 Rinko Murata works in fashion and is active on radio and TV. Sales of her first style book were so successful that it required extra printing during its first week. She also has a rapidly growing following on her social media. As well as modelling at big fashion events, she has her own column online at "She magazine," and receives much attention for her work in the areas of culture and lifestyle.
Photo & Writer:Haruka Yamamoto
Editor:Sayuri Mizuno(ASOBI SYSTEM)
Translation:Joshua Kitosi-Isanga
Related Article:【Tokyo Stroll】Renting a bike and riding through Yanaka – the town reminiscent of old-fashioned Tokyo
Related Article:【Tokyo Stroll】A Day Out At: Kyu Shiba Rikyu Garden—An Oasis In The Middle Of Tokyo!