Far Yeast Brewing Opens Branch in Taiwan's East District, Serving Japanese Craft Beer
Far Yeast Brewing Co., Ltd., a craft beer maker that shares original Japanese beer with the world  beer, will be opening their first directly managed overseas store in Taiwan. The Far Yeast Taiwan Craftbeer Gasteopub will be celebrating its grand opening in Taipei City, Taiwan on October 16 2021.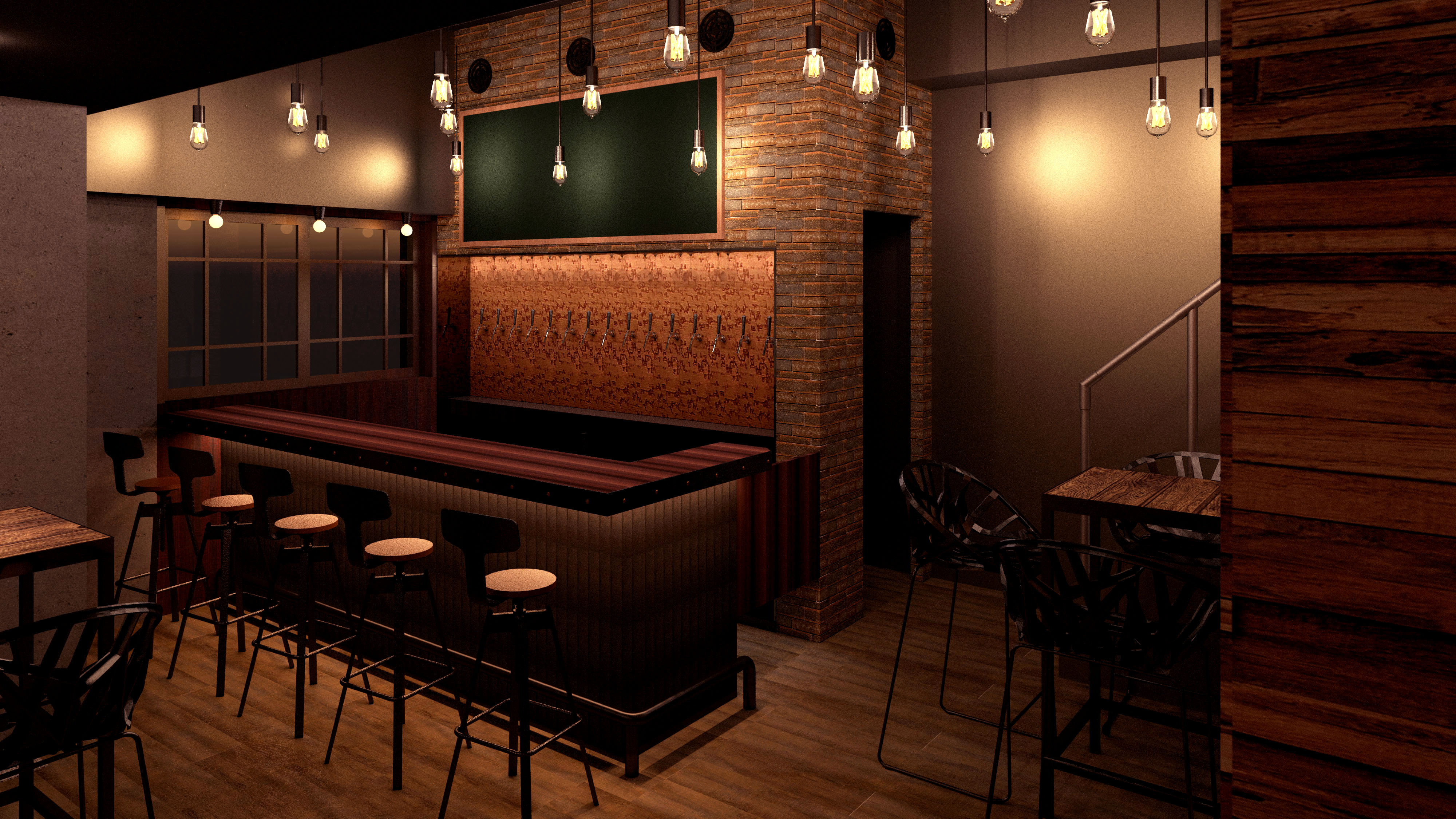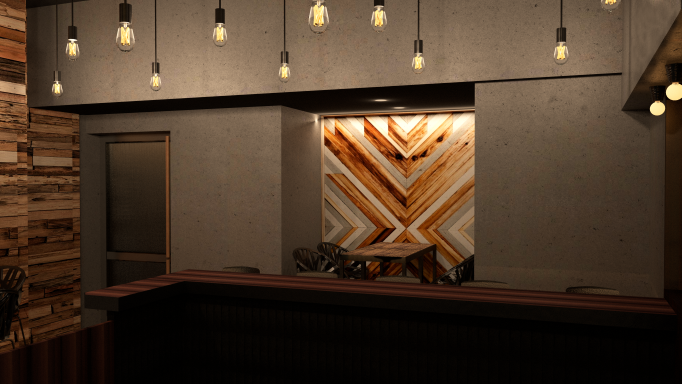 The Far Yeast Taiwan Craftbeer Gastropub is the fourth directly managed store following the Tokyo-Gotanda, Shizuoka-Atami, and Fukuoka branches, as well as the first overseas location.
The Far Yeast Taiwan Craftbeer Gastropub" will have 15 taps, offering not only the core brands Kawa KAGUA and Far Yeast, but also their special Japanese craft beer that can't be found anywhere else in Taiwan. You can enjoy the beer alongside a selection of modern Japanese-themed meals.
Far Yeast Lychee Haze 
To commemorate the opening, the company has brewed the Fruited Hazy IPA 'Far Yeast Lychee Haze' in collaboration with Taiwanese brewery UGLY HALF BEER, using Taiwanese lychee to flavor. The drink will be pre-released in Japan, available from  September 30 with preorders opening from 13:00 on September 21.
The combination of Nelson Sauvin hops with a grape-like aroma and the tropical scent of the citrus and coconut Sabro hops compliment the gentle and sweet flavor of lychee, enticing all craft beer enthusiasts to Taipei.
Far Yeast Taiwan Craftbeer Gastropub is expected to have an international customer base, as the gastropub is located in Taipei's East District, an area with a high population of foreign nationals and business people. Now that overseas travel has become much harder, the new branch will allow customers to enjoy the varied tastes of Japanese craft beer and the richness of Japanese food.
Information
Far Yeast Taiwan Craftbeer Gastropub 源流台灣精釀啤酒餐酒館
Address: No. 322, Guangfu South Road, Da'an District, Taipei City,Taiwan 106
Access: A four minute walk from Taipei Metro (MRT) Bannan Line's Sun Yat-Sen Memorial Hall Station
Opening Hours: 11:30 ~ 14:30 (LO 14:00)
17:30 ~ 24:00 (LO 23:30)
*Opening hours subject to change
Open daily
Instagram: https://www.instagram.com/faryeasttaiwan/ 
Far Yeast Lychee Haze
Sales Start Date: September 30 2021
Retail Price: Subject to retailer
Purchase Online: https://faryeast.stores.jp/ 
RELATED ENTRIES
Lottery Open to Snag ALIENS GALAXY 2021, a Sake That Traveled Through Space

Want a bottle of sake that's been to space? Liquor Innovation is opening a lottery through October 16 to snag a bottle of ALIENS GALAXY 2021, and as you would imagine the number of these items is extremely limited. 

ALIENS GALAXY 2021 started brewing on October 1, 2005, also known as 'Sake Day.' Using Kochi-grown yeast and rice, this brew then spent ten days orbiting the Earth on the Russian spacecraft Soyuz. This is only the second year ALIENS GALAXY 2021 will be available, after an incredibly positive response in 2020. With a refreshingly light and dry taste, the sake is a great example of Kochi's dry sake culture, and showing up to a party with this in hand is sure to have people talking! 

Unique New Beer Released in Collaboration With HERALBONY and haccoba

Craft sake brewery haccoba is teaming up with the experimental social advocacy group HERALBONY to release an artful new brew! The All-Yeast IPA -Yay!Yay! Hazy!!- will go on sale September 26, 2021, in limited quantities. A portion of all sales of the product will go to the artist who designed the bottle. Before launch, a special discussion panel was held at the HERALBONY GALLERY, located in Iwate Prefecture. 

This release marks the first collaboration between Iwate-based HERALBONY, a company aiming to make strides in the social welfare sphere, and haccoba, a unique craft sake brewer from Fukushima. 

HERALBONY GALLERY

Art Hand Towel

Scratch Works Yay!Yay! Fukushima. – Yukihito Okabe

HERALBONY continues to make a positive impact in the community, with many sympathizing with their vision and approach to making social change. Artist Yukihito Okabe's original work Scratch Works Yay! Yay! Fukushima was made for this collaboration and was inspired by the sight, feeling, and taste of the materials that go into sake production. The way each vivid color overlaps with another to create new colors is similar to the process of fermentation, in which each microorganism weaves together with another to create something new. By combining art and alcohol, more people might be inspired to stop and ponder the issues currently facing the world. 

The All Yeast IPA -Yay! Yay! Hazy!!- is an India Pale Ale that brings a powerful hops flavor. It was inspired by the idea of blending the hoppiness of an IPA with the charm of sake, and the beverage was brewed with a unique blend of rice malt and steamed rice, leading to more sweetness, acidity, and umami. Beer lovers, don't miss this!

Hotel Gracery Taipei in Taiwan Offers the Japan Experience with New HANDS CONCEPT ROOM

Hotel Gracery Taipei, which can be found inside Taiwan's TOKYU HANDS Tailung, have opened the new 'HANDS CONCEPT ROOM' which offers the experience of visiting Japan without having to get on a plane.

'Take a Vacation to HANDS' Room

'Go Camping at HANDS' Room

Coupon

TOKYU HANDS Tailung have created two new concept rooms, the 'Take a Vacation to HANDS' room and the 'Go Camping at HANDS' room. While it is difficult to visit Japan at the moment, these rooms provide an authentic Japanese experience which allows guests to experience the culture and feel the charms of Japan.

 

The 'Take a Vacation to HANDS' room is based on Mount Fuji, Japanese railways, and vending machines, which are popular even in Taiwan. Popular tourist spots are also recreated using famous characters. 

The 'Go Camping at HANDS' room is inspired by glamping, which has become popular in Taiwan, using outdoor equipment to create a fun, indoor camping experience.

 

 

The guest-limited service also offers guests two 10% coupons, one that can be used while shopping at TOKYU HANDS Tailung and one that can be used for accommodation. During the campaign period, guests who spend over 5,000 Yuan at TOKYU HANDS Tailung will be entered into a lottery to win a one-night stay in the new themed rooms.

 

 Try Japanese-inspired indoor camping with the new 'HANDS CONCEPT ROOM!'

 

Information

Hotel Gracery Taipei 'HANDS CONCEPT ROOM'

Address: No. 89 Section 2, Zhongxiao East Road, Zhongzheng District, Taipei City, Taiwan

Official Site: https://gracery.com/taipei/ 

Virtual Model imma Becomes New Pinkoi Campaign Character, Web Commercial Released

Taiwan-based e-commerce platform Pinkoi, one of Asia's largest, is celebrating its 10th anniversary with a special project! Virtual model imma is the face of the campaign as a character named 'Pin Tripper,' and a new web commercial featuring the personality along with a song written by popular artist Daoko is now available! In addition, the newest issue of the web magazine 'Pinkoi Zine' is also available on the official Pinkoi website, featuring a tour of unique items from cities around Asia in the style of a travel report. 

For the campaign, the Pantone Color Institute defined Pinkoi's two corporate brand colors, 'Pinkoi Navy' and 'Pinkoi Salmon Pink.' Japanese illustrator Noritake then designed the Pinkoi x Noritake Limited Collaboration line of goods using these unique shades. These will only be available for a short time, so be sure to snag some while you can!

Comments


imma


"Pinkoi is fun to use, because it allows you to find trendy items from cities all over Asia. I found lots of items I don't come across very often, and items that made me feel as though I were travelling around the continent. (laugh) I hope that you'll enjoy the new web commercial and the special 'Pin Trip Report' in the newest Pinkoi Zine issue! And, of course, enjoy shopping at Pinkoi too.



Daoko


For this campaign, I was able to create a new song with trackmaker Yohji Igarahi. The theme was 'sense of speed.' I think I was able to express my identity as a rapper, while also maintaining the important image of neon lights shining at night. My impression of Pinkoi is that it has a huge variety of products not available on typical Japanese sites, and as someone who loves online shopping, I was super excited to work with them!

The Westin Tokyo Hotel to Offer Premium Autumn Parfaits for Limited Time

Three delicious desserts are coming to The Westin Tokyo for a limited time! Beginning October 1, visitors to the hotel can enjoy a collection of premium parfaits filled with seasonal ingredients and western liquors unique to the executive bar, simply named The Bar. These will be available until November 28, on Friday, Saturday, Sunday and holiday nights only.

Chocolate Parfait with Figs and Red Berries

Chestnut and Apple Parfait

Chestnut and Hazelnut Mont Blanc Parfait

The chocolate parfait includes whole figs and bright red berries, and is finished with rich port. Calvados was added to the Chestnut and Apple Parfait, allowing guests to enjoy a refreshing combination of nuts, fruits, and mascarpone. The Mont Blanc Parfait includes a fragrant rum from Martinique, and has a richer dessert flavor.

The executive pastry chef carefully layers each parfait by hand, and these unique treats combining flavors of both east and west can only be found at The Westin Tokyo!

Information

Premium Autumn Parfait

Available: October 1 – November 28, 2021 (Only available Friday, Saturday, Sunday & Holidays)

Hours: 16:30-20:00

Price: ¥3,000 each (Tax and Service Charge Included)

Location: Executive Bar "The Bar" (1F)

Reservations: 03-5423-7285

Official Site:www.westin.com

Pinkoi x Noritake Merchandise Collection Collaboration Announced

In celebration of their 10th anniversary, Taiwanese design gift site Pinkoi has launched a commemorative project, with pre-orders for a series of items open until July 25. The collection will release on July 26.

Pinkoi x Noritake Beer Glasses (Set of 3) | ¥8,930 (Tax Included)

Pinkoi x Noritake PVC Vinyl Bags | 3 Designs | ¥5,070 Each (Tax Included)

Pinkoi x Noritake Drip Coffee (10 Bags) | Flavours: Classic, Mandheling, Brazil | ¥3,440 Each (Tax Included)

Pinkoi x Noritake Folders | 3 Designs | ¥1,200 Each (Tax Included)

Pinkoi x Noritake iPhone 12 Smartphone Cases | 3 Designs | ¥4,460 Each (Tax Included)

Pinkoi Navy

Pinkoi Salmon

The first entry to the project invites Noritake on board, a popular Japanese illustrator, who is supervising the "Pinkoi x Noritake Limited Collaboration" and its capsule collection which features the theme "In The City."  The collection is based on the three cities Tokyo, Taipei, and Hong Kong and features two of Pinkoi's brand colours: Pinkoi Navy and Pinkoi Salmon, both created by Pantone.

In an interview on this collaboration, Noritake expressed his desire to love in a city filled with all kinds of gorgeous illustrations.

Hoshino Resorts Tomamu Releases Original Craft Beers

Hokkaido-based luxury resort Hoshino Resorts Tomamu is set to sell a limited-time selection of original craft beers this summer from July 1 to August 31.

Tomamu Pilsner

Tomamu Amber Ale

Tomamu Black Ale

The Japanese word for corn is toumorokoshi, but in Hokkaido it's called toukibi. This collection of corn beers is made with natural water drawn from Hokkaido along with other tasty ingredients. These beers are each made in collaboration with North Island Beer, The Heavy Snow Beer, and Onuma Beer, and come in response to the decrease in occasions to be able to enjoy chilled glass of beer as a result of COVID-19.

The beers have sweet notes of corn and are each made in the style of the three respective beermakers who each have their own malt, hops, and flavours they pick.

Stylish Taiwanese Face Mask Brand JIUJIU Releases in Japan

The popular Taiwanese face mask brand JIUJIU was released in Japan for the first time on Friday (February 26) via the company's new Japanese website.

We now live in a time where face masks are a part of everyday life when commuting, going to the shop, walking in public places, working at the office, and so on. Japan is no stranger to face masks as they were always a part of the culture for hygienic reasons in the workplace when an employee is ill, as a fashion statement, for those suffering from hay fever, and so on, but even there has seen a major increased demand for face masks since the pandemic began.

JIUJIU's face masks are used in medical professions in Taiwan. They are noted for not only they quality but fashion sentiment too, with over 60 style variations available. These masks are now available to buy in Japan in packs of 5.

Information

JIUJIU Face Masks

Released: February 26, 2021 (Japan)

Price: Pack of 5 – ¥548 (Tax Included)

Online Store: https://jiujiu-jp.com/

Taiwan's Gift and Souvenir Shop Lai Hao Arrives in Japan

JAPAN POSTEC, a wholesaling company in Japan, is now an authorised dealer of products from the popular Taiwanese gift shop Lai Hao. The first product to enter the Japanese market from the company is a colourful collection of blotting papers which hit the country last Thursday (January 28).

Lai Hao Blotting Paper (8 Designs)

Taiwanese Scents: Oolong Tea / Gardenia / Yulan Magnolia / Hinoki / Pineapple

Size and Ingredients

Lai Hao's products are a display of Taiwanese creativity and high quality and are sure to leave an impression on buyers.

The blotting paper designs are based around a variety of different foods, with eight different picks to choose from. Each one comes scented with fragrances that remind one of Taiwan.

Sankt Gallen Brewery to Release 800 Limited-Edition Chocolate Beer Bottle Sets

Sankt Gallen Brewery has announced the release of a new drinking set which includes its chocolate-flavoured beer "Imperial Chocolate Stout" and a special glass for drinking it out of. The brewery, which is located in Atsugi, Kanagawa, will launch it as a limited-edition release on February 1, 2021 with just 800 sets available.

Imperial Chocolate Stout ¥600 | Le Lectier Chocolate Stout 2021 Edition Flavour ¥500 | Orange Chocolate Stout ¥500 | Sweet Vanilla Stout Valentine Label ¥460 (All Prices Pre-Tax)

Chocolate Glass

Chocolate Glass Set

The Imperial Chocolate Stout isn't made with cacao or the chocolate used in sweets. It's in fact made with "chocolate malt," a raw beer ingredient roasted at a high temperature which draws out its chocolaty flavour. Although the beer uses almost 30% more of this raw ingredient than regular beer, only about half the amount is brewed from a single distilling compared to regular beer, which gives the beverage a distinct jet black colouring. The bubbles on top make it almost like a chocolate shake.

Other drinks in this series include the Le Lectier Chocolate Stout which arrives this year in a limited-edition 2021 flavour. It's made with the Le Lectier, a rare type of pear that is difficult to grow. The Orange Chocolate Stout is made with thinly sliced bitter orange peel, the kind that's used in marmalade, of which half is boiled to intensify its citrusy notes. It's inspired by the classic French confection that coats orange peel in chocolate. Finally, the Sweet Vanilla Stout comes in a Valentine's Day label for 2021. This beer, which is richly black like an espresso, is laced with vanilla, bringing with it a sweet fragrance and vanilla chocolate aftertaste.

These chocolate beers themselves go perfectly with some actual chocolate, and so Sankt Gallen Brewery teamed up with the Japanese patissier Tadashi Yanagi to create a glass made of chocolate to drink the beer from.

Which of these beverages has your mouth watering the most?

Suntory's Flagship Single Malt Whisky 'Yamazaki' Gets Limited-Edition Bottle

Suntory has announced the release of a special edition of its single malt whisky, Yamazaki Limited Edition 2021, which will be released in Japan in limited quantities from May 25, 2021.

The whisky comes from Japan's first and oldest malt distillery, multi-layered with fruit and Mizunara aromas. It is rich in Japanese nature and craftsmanship and has gone on to become one of the most popular whiskies in Japan for its delicate flavour. The prestige of the drink has also led it to be praised by whisky lovers around the world. The malt is carefully aged over the years and throughout the four seasons in its casks.

The new limited-edition version has been prepared in new Mizunara malt casks and is perfect as a gift. It's also limited in stock making it a rare must-grab for drinkers of the brand.

Japanese Sake Brand SAKE HUNDRED Launches Overseas Sales

SAKE HUNDRED, a sake brand managed by Japanese sake company Clear, began exporting its products overseas in December 2020. Currently, the brand is available in Dubai, Singapore, and Hong Kong, with plans to expand to other areas in the future as well as into restaurants and via overseas e-commerce websites.

UAE | Dubai

Zuma Dubai is a restaurant located in the international financial centre of Dubai, at the heart of the city. Diners can enjoy contemporary Japanese cuisine in the vicinity of the world's tallest building, the Burj Khalifa. It's a sophisticated restaurant visited by many celebrities and wealthy people. The restaurant's sommelier, Ryuji Hamada, personally chose SAKE HUNDRED for the restaurant.

Zuma Dubai: https://zumarestaurant.com/locations/dubai/

Singapore

Whistler established itself in 1999 in an effort to prove alcoholic beverages from Japan for consumers to enjoy in Singapore. SAKE HUNDRED has been made available via the company's official online shop with plans not only to sell the beverages but to feature them in local restaurants and at pairing events.

Whistler Wine & Spirits: https://whistler.com.sg/

Hong Kong

SAKE HUNDRED is now available in-store and on the official website of LIQUID GOLD, a luxury alcohol store situated in the business district and financial centre of Hong Kong with skyscrapers towering up into a million dollar view of the night sky.

LIQUID GOLD: https://www.liquidgold.com.hk

The USA is the biggest importer of Japanese alcohol. SAKE HUNDRED plans to take its stock to major cities across the country such as New York, San Francisco, Las Vegas, Miami, and more. It will subsequently branch out to the UK, Canada, Australia and elsewhere.