Popular voice actors Ayana Taketatsu and Yusuke Kobayashi to feature in HAKUNA Live project MV
Social Live Streaming App HAKUNA Live released the music video teaser for the project 'Today, I'll be where you belong' in collaboration with popular voice actors Ayana Taketatsu and Yusuke Kobayashi.
'Today, I'll be where you belong' Project MV  Teaser (30 seconds ver.) 

Ayana Taketatsu
Yusuke Kobayashi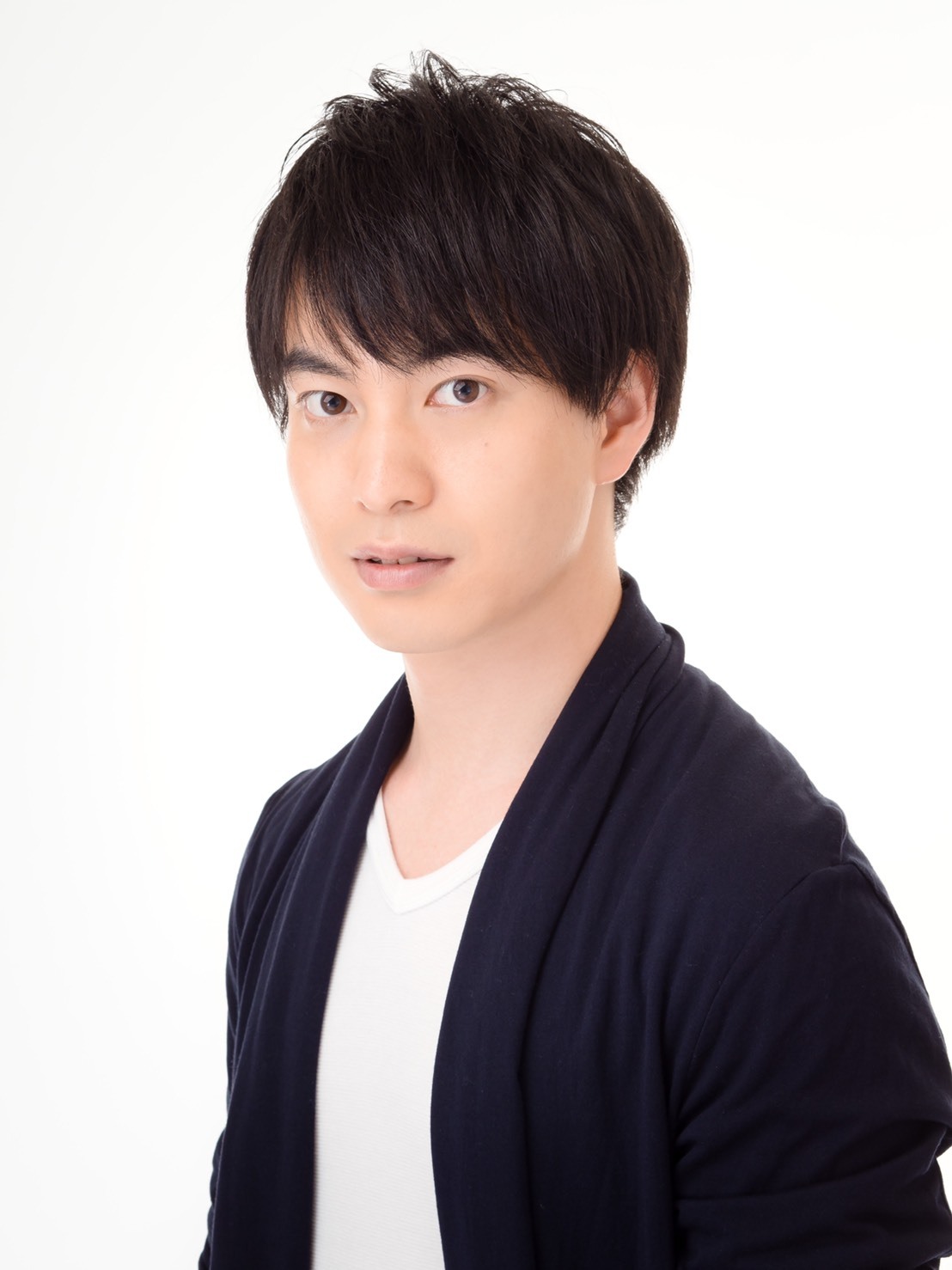 Mikito P
The MV teaser is a compilation of parts featuring both Ayana Taketatsu and Yusuke Kobayashi. The full version of the MV will be available soon, so stay tuned!
MV Story
A girl from the countryside lives alone in the city as she enters college, and a boy looks forward to wearing a suit to work as a new member of society.
As they embarked on a new life, they lost their normal routine of life due to Covid-19.
They are taking online classes and working remotely from home, which makes their days blur.
Then they came across HAKUNA Live and found a new "place" after spending their time alone in their room for a long time.
©MOVEFAST Company. All rights reserved. 
RELATED ENTRIES
Otome Game Tears of Themis Inspires Limited-Time Cafe in Ikebukuro

From January 14 until February 6, Ikebukuro Sunshine City's E-DINER will feature a special menu inspired by the MiHoYo otome game Tears of Themis. 

Original Food Menu

Minase's Orange Pancakes: ¥990 (Tax Included) / Sakyou's Omurice with Handmade Tomato Sauce : ¥1,100 (Tax Included) / Moritsuki's Avocado Sandwich: ¥1,100 (Tax Included) / Izumi's Fresh Blueberry Parfait: ¥990 (Tax Included)

Original Drink Menu

Non-alcoholic Cassis Orange / Hot Blended Coffee / Matcha Cream Latte / Violet Jelly Soda: ¥880 each (Tax Included)

Purchase Bonus

Guests will receive one random coaster (9 varieties) for each food or drink order.

Merchandise

Acrylic Stand: ¥1,320 each (Tax Included)

Chibi Character Acrylic Stand: ¥1,100 each (Tax Included)

Holographic Pins: ¥550 (Tax Included)

A4-sized Clear Folder Set: ¥770 (Tax Included)

Mug: ¥1,650 (Tax Included)

Masking Tape: ¥440 (Tax Included)

SNS-style Clear Sheet: ¥330 (Tax Included)

B2-sized Tapestry: ¥3,300 (Tax Included)

Canvas Art: ¥4,400 (Tax Included)

Blanket: ¥5,500 (Tax Included) / On sale starting January 24

Aomori's Be Easy Brewing and UNITED ARROWS Release Collaborative Craft Beer

UNITED ARROWS has released its first craft beer in collaboration with Be Easy Brewing, located in Hirosaki City, Aomori Prefecture. The brew is available at the UNITED ARROWS BOTTLE SHOP, which sells select alcoholic beverages from both Japan and abroad. 'Apple Pie Ala Mode' went on sale starting January 2 at the UA BAR on the first floor of the UNITED ARROWS Harajuku flagship store, H BEAUTY AND YOUTH, and the California General Store. 

Be Easy Brewing offers a selection of unique and constantly changing beers using ingredients found in Aomori like apples, strawberries and Tsugaru rice. From IPAs to wheat ales, the company is always experimenting with different styles. This strange collaboration was born after UNITED ARROWS expressed a fascination with the high quality and incredible taste of Be Easy Brewing's beers.

'Apple Pie Ala Mode' is a Berliner Weisse with a slightly sour taste combining apple juice, cinnamon, and vanilla. 

Information

Apple Pie Ala Mode
Price: ¥770 (Tax Included)
Size: 350ml
ABV: 5.5%
Where to Buy: UA BAR(UNITED ARROWS Bar Harajuku 1F), H BEAUTY AND YOUTH, California General Store

※The UA BAR will serve the beer on draft for a limited time.
※There will be no lottery for in-store sales. The beer will be available to purchase starting January 2, 2022.
※Available while supplies last.

IDOLiSH7 Celebrates Second Album Release with Tower Records 'NO ANiME, NO LiFE' Collab Campaign

Popular vocal group IDOLiSH7 is celebrating the release of their second album 'Opus' with Tower Records. The 'IDOLiSH7 x NO ANiME, NO LiFE' collaboration campaign will be underway from January 11 until January 24 at Tower Records and TOWERmini locations, as well as Tower Records Online.

IDOLiSH7 is a 7-member male idol group consisting of Iori Izumi, Yamato Nikaido, Mitsuki Izumi, Tamaki Yotsuba, Sogo Osaka, Nagi Rokuya, and Riku Nanase. 'Opus' was released on January 12, and contains recent tracks such as THE POLiCY, the theme song for the third season of the IDOLiSH7 anime series. Two brand-new songs are included on the album, so fans shouldn't miss it!

As part of the collaboration, special posters will be displayed in stores, and band member Riku Nanase will be in charge of the in-store announcements. Those who purchase the album will receive a special receipt featuring a message from the members, and designs will vary from store to store. Nine locations will also be displaying standee panels of the members, perfect for a photo spot!

IDOLiSH7 × NO ANiME, NO LiFE. Special Collaboration Poster

Collaboration Poster


Running: January 11 – January 24, 2022
Locations: Tower Records and TOWERmini locations *Not posted at Vivre Yokohama, Nagoya PARCO, and TOWERmini Morinomiya Q's Mall

Nanase Riku In-store Announcements

Running: January 11 – January 24, 2022
Broadcast Locations: All Tower Records and TOWERmini stores *Excluding Vivre Yokohama, Nagoya PARCO, and TOWERmini Morinomiya Q's Mall


https://www.youtube.com/user/TowerRecordsJapan

Special Receipts

Special Receipt 

A total of seven types of special receipts will be available, with participating members varying by store.
Available: January 11 – January 24, 2022
Applicable Product: IDOLiSH7 – 'Opus' 

Standee Panel Exhibition

Standee panels of IDOLiSH7 members will be on display at participating stores. The members on display will differ depending on the store.
Running: January 11 – January 24, 2022

Tower Records Original Bonus

Oversized Postcard



One oversized postcard will be given for each eligible purchase.
Participating Locations: Tower Records, TOWERmini, Tower Records Online
Applicable Product: IDOLiSH7 – 'Opus' 

Tower Records Exclusive Online Lottery Campaign

Mini Signboard

Cheque-style Card


10 winners will be selected by lottery.
Purchase Deadline: January 24 at 23:59
Applicable Stores: Tower Records Online
Applicable Product: IDOLiSH7 – 'Opus' 

Newly-Released Products

Limited Edition A

Limited Edition B

Standard Edition

Hiroshi Tsuchida and Yui Ishikawa Cast in Platinum End Season Two

Platinum End has been a smash hit. Based on the manga series written by Tsugumi Ohba and illustrated by Takeshi Obata, the team behind Death Note and Bakuman, the anime series will see its exciting conclusion in March 2022. Two new characters are being added to the cast before the big finale!

Masaya Hoshi will be played by Hiroshi Tsuchida, known for dubbing Lee Byung-hun's Front Man in Squid Game and Lightning McQueen in Cars.

 

Manami Yumiki will be portrayed by Yui Ishikawa, known as the voice of Mikasa Ackerman in Attack on Titan and Violet Evergarden in Kyoto Animation's Violet Evergarden.

 

Comment from Hiroshi Tsuchida (Masaya Hoshi)

"This role is so impressive that I can't stand still while standing at the microphone. I've also noticed that our hairstyle and glasses seem to have become even more similar during recording…

I'll try to do my best to change my stupidity into intelligence so I can perform the role of Masaya Hoshi properly." 

 

Comment from Yui Ishikawa (Manami Yumiki)

"Although this is a fantasy world, there are so many realistic characters. It makes you feel like this really could be happening somewhere. While reading the original story, I enjoyed it, but I also felt as though I was being questioned about something. 

The character I play, Yumiki, is a detective at the Metropolitan Police Department. Please look forward to seeing how our new characters interact with the candidates for God!"

 

New episodes of Platinum End begin on January 14, 2022.

©︎大場つぐみ・小畑健/集英社・プラチナエンド製作委員会

New Collection Announced Between AAPE BY A BATHING APE and Minecraft

AAPE and Minecraft have teamed up to launch a new men and kids apparel collection on January 1, 2022. The main graphic used to promote the project combines elements from Minecraft's blocks and pixels and AAPE's Moonface.

Lineup

Pullover Hoodie (Camo)

Pullover Hoodie

Crewneck #1

Crewneck #2

T-shirt #1

T-shirt #2

Kids T-shirts

Kids Crewnecks

The collection items feature characters from the popular game including Steve, Alex, and the Creepers, along with AAPE's classic camo design. This is the first time that AAPE's recognizable design scheme has been combined with video game characters.

Men's and kid's sizes are available, making this the perfect collection for families who game together!

KEITA MARUYAMA and Sumo Wrestler Chiyonofuji Announce First Collaboration

Designer KEITA MARUYAMA has launched the first in a series of collaborations with the Chiyonofuji Project at the pop-up event 'KEITA MARUYAMA Lucky Charms Market' at Ginza Mitsukoshi. The items are also available at the KEITA MARUYAMA Official Online Store.





Chiyonofuji Mitsugu, nicknamed 'The Wolf,'  was a professional sumo wrestler and the 48th yokozuna of the sport. Yokozuna is the highest rank one can achieve, and during his 21-year career, Chiyonofuji set records for most career victories and most wins in the top division, which earned him an entry in the Guinness World Records. The embroidery used in the new collection was supervised by Sawako Sakai, the creator behind the accessory and bag brand wild rose hips. These pieces will include cashmere blend organic cotton knitwear, velvet embroidered drawstring bags, and more.

On January 2, 2022, KEITA MARUYAMA and Chiyonofuji's son Go Akimoto, welcomed customers at the Ginza Mitsukoshi store.

Message from Go Akimoto, Chiyonofuji Project

When KEITA asked me to collaborate with him, I instantly said "Yes!" Instead of the typical streetwear designs that have been made under the Chiyonofuji brand in the past, these couture-like designs use embroidery, which is KEITA MARUYAMA's specialty. These products are like rare art pieces. I hope that tons of people will come visit the shop. 





Message from Designer KEITA MARUYAMA

Chiyonofuji was one of the biggest stars of the Showa era. Our generation was so enthralled by his incredible sumo skills, his figure, and his charm. We called him 'The Wolf,' and he inspired us. I'm so happy to be able to collaborate like this after all these years. I think everything turned out wonderfully, and the embroidery is top-notch.

Information

KEITA MARUYAMA × Chiyonofuji First Collaboration
Release Date: December 29, 2021 

Where to Buy: Ginza Mitsukoshi 1F Promotion Space 'KEITA MARUYAMA Lucky Charms Market' (4-6-16 Ginza, Chuo-ku, Tokyo)
KEITA MARUYAMA Official Online Store

Online Store / Official Site: https://www.keitamaruyama.com

Artist Takashi Murakami and New Era to Release First Collaboration Collection

World-renowned artist Takashi Murakami and international headwear brand New Era have come together to release their first collaborative collection.

Murakami's embroidered artwork appears on New Era's iconic hats, and to prepare for this unique collaboration, artwork combining the icons of both companies will also appear on select products. For those who don't wear hats, apparel and bags will also be available at New Era's online store and select stores nationwide. The collection went on sale in Japan on January 1, 2022.

MINISTOP Ice Cream Specialty Store 'MINI SOF' to Launch My Melody Collaboration

MINI SOF, a shop specializing in soft-serve ice cream since 1980, is now offering products in collaboration with the popular Sanrio character My Melody! A limited number of sweets and goodies will be available until January 31, 2022, with New Year grab bags containing special coupons for sale until January 9, 2022.

W Rich Soft-Serve Ice Cream

My Melody Collaboration Campaign

2022 Lucky Bag

Blanket

Desktop Calendar

Tote Bag

Soft-Serve Vanilla Ice Cream (with Strawberries and Chocolate) with Original Glass

Pink

Purple

Double Rich Strawberry Waffle Cone Soft-Serve with My Melody Collaboration Sleeve

Sleeve Design 1

Sleeve Design 2

Sleeve Design 3

Double Rich Strawberry Shortcake

My Melody Original Pouch

Design 1

Design 2

My Melody Original Keychain

Acrylic Keychain Design 1

Acrylic Keychain Design 2

Participating Characters

My Melody

Kuromi

My Sweet Piano

Information

My Melody Collaboration Campaign

Running: December 30, 2021 – January 31, 2022
*MINI SOF limited-edition pouches and acrylic keychains will also be available.

2022 Lucky Bag

*Limited to two bags per person.

Available: December 30, 2021 – January 9, 2022

Coupon Expiration Date: January 31, 2022

Official Site: https://www.ministop.co.jp/minisof/

VTuber Group Hololive to Hold Second Collaboration with Joypolis for Lovely Party Event

VTuber group Hololive is holding a limited-time collaboration event with Tokyo Joypolis, an indoor theme park in Daiba, from January 7 until February 27, 2022. The Lovely Party event is the second collaboration between the two. 

Collaboration Ticket with Bonus

Collaboration Goods

※The acrylic stands and tapestries will go on sale on different dates. 

Collaboration Menu

The first collaboration between Hololive and Joypolis took place in January 2021 and was met with huge success. For 2022, Roboco-san and the group's second generation will take part in the festivities!

Collaboration merchandise will also be available to order at the Marui Anime Online Shop after the event concludes.

In addition to attraction collaborations and event-only goods with newly-drawn designs, the Frame Cafe will offer a special menu inspired by these select Hololive members. Those ordering drinks will receive clear coasters featuring their favorite VTubers! A birthday project will be held for Yuzuki Choco, who is celebrating her special day on February 14. 

Tickets bought during the event period will include a bonus case. These are available in eight different designs.

Baki the Grappler-Inspired Sake Available on Online Sake Shop KURAND

KURAND, an online sake store, is now selling a limited quantity of Ogre, inspired by Baki the Grappler. 

Ogre is an original sake created in collaboration with the popular series, and the product's label features an original drawing of Hanma Baki's father. Each bottle will also come in a special box. 

For this sake, Keisuke Itagaki, the author of Baki the Grappler, wanted a product with a stronger taste to fit in with the powerful characters in the series. Those buying a bottle will also receive a themed glass and coaster!

Information

Son of Ogre – Ogre Sake

Release Date: December 22, 2021
Scheduled to Ship in Mid-February 2022 or later
Retail Price: ¥6,600 (Tax Included)

Purchase Bonus: Baki the Grappler Glass with Logo / Stone Coaster
Buy Here: https://kurand.jp/products/hanmabaki

*Due to the limited quantity, sales may be suspended as soon as the product is sold out. 

Midnight Maiden War Film Collaborates with Laforet Harajuku on New Campaign

Laforet Harajuku will hold a new tie-up campaign with the upcoming film 'Midnight Maiden War' from January 8 until January 21, 2022, the day the movie hits theaters. The Tokyo location will feature a panel display of photos from the highly-anticipated movie. Fans can also enjoy a photo spot on-site. 

During the campaign period, flyers will be handed out at the event space which will contain 'morning ticket vouchers,' a 10% coupon that can be used at LAFORET GRAND BAZAR from January 22 until January 30, 2022. 


'Midnight Maiden War' is based on the popular novel by F and tells the story of a university student named Ren Nagase who has no friends, no girlfriend, and no dreams. Working hard as a day laborer at a construction site, he meets two mysterious strangers who surprise him with a new goal–destroy Tokyo. 

©2022『真夜中乙女戦争』製作委員会

Two Capcom Cafe Locations Offer Limited-Time Haikyu!! Collaboration Menu

From January 7 until February 24, 2022, two Capcom Cafe locations will hold a special collaboration event featuring menu items and goods from the popular anime and manga series Haikyu!! The menu items have been announced, and the Capcom Cafe Aeon Lake Town in Saitama and the Capcom Cafe Ikebukuro locations will be posting more information on their official sites, so fans should be sure to check them out!

Collaboration Menu

① Hinata's Tamago Kake Gohan-Style Fruit Daifuku Parfait: ¥1,408 (Tax Included) 

Sprinkle this dish with brown sugar syrup to give it a sweet kick!

② Kageyama's Stamina Up! Indian Curry: ¥1,738 (Tax Included)
This Indian curry with banana chutney and yogurt sauce was inspired by Tobio Kageyama's favorite dish, Poached Egg Curry.

③ Bokuto's Owl Cake: ¥1,738 (Tax Included)
Baked with the image of Koutarou Bokuto in mind, this dome-shaped cheesecake is almost too adorable to eat. 

④ Akaashi's Original Galette: ¥1,738 (Tax Included)

This galette is covered in buckwheat flour dough and goes perfectly with a side salad. 

⑤ Kuroo's Strawberry Coke: ¥880 (Tax Included)
A drink made in Kuroo's image. It was inspired by his school colors!

⑥ Kenma's Pudding Parfait:  ¥1,408 (Tax Included)
Inspired by the character's hair color, this parfait is served with apple pie topping and cat cookies.

⑦ Atsumu's Hot Caramel Cafe Latte: ¥880 (Tax Included)

This piping hot beverage was made with caramel sauce the color of Atsumu's hair.



⑧ Atsumu's Black Sugar Syrup and Black Sesame Seed Iced Latte: ¥880 (Tax Included)

This rich drink is perfect for those wanting something a little stronger!

Menu Order Bonus: 1 Original Placemat

Original Drink Order Bonus Coaster (1 selected randomly, 10 varieties) 

For every ¥3,000 yen spent on the cafe menu (including tax), guests will receive one randomly-selected bromide-style postcard. (13 varieties)

©古舘春一/集英社・「ハイキュー!!」製作委員会・MBS
©CAPCOM CO., LTD. ALL RIGHTS RESERVED.