Ryohin Keikaku Co.,Ltd., also known as Muji, are holding an exhibition titled "My Found MUJI East Asia" at Found Muji from August 25th to November 9th.
Muji sells a wide range of household goods. But they do not simply create things. They live by "searching and finding". They travel around Japan and the globe looking for long-lasting everyday goods to improve on them and resell them at a great price to fit into the changing lifestyles, cultures and customs of other countries around the world. They dubbed this activity "Found MUJI" in 2003 and have called it that ever since.
Staff working at Ryohin Keikaku in China, Hong Kong, Taiwan and Korea were asked to look for their "Found MUJI".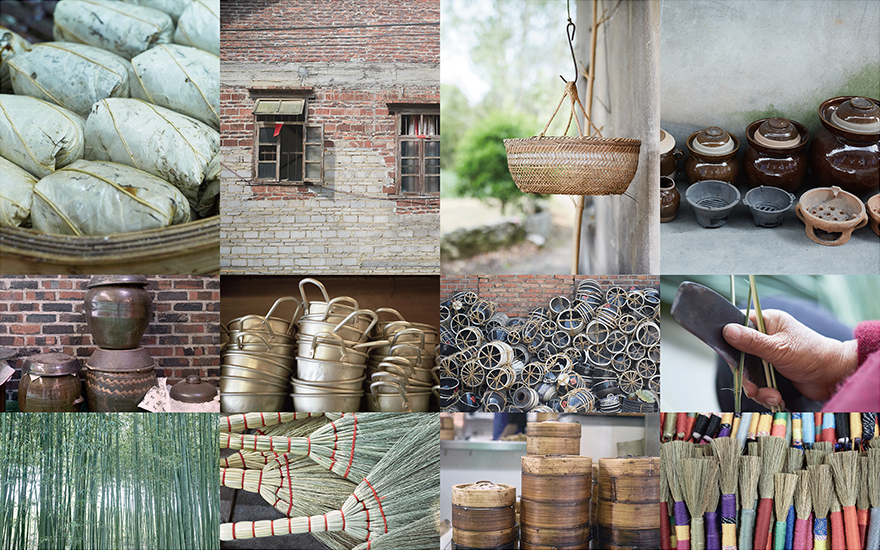 Staff went to each location to meet the makers and contributed their opinions. Everybody gathered their items together which was put through the Ryohin Keikaku filter to be chosen. They found out where each item originated from and confirmed the craftsmanship by asking where each of the items were used and how they were made.
The most representative items of those 4 countries were carefully selected for this exhibition where you can learn their background's and also find out the staffs' opinions. Found MUJI isn't about rare items made in a far away country, it's about the items we're surrounded by every day.
Discover the background to these items and appreciate their quality at the exhibition.
■Information
Running:August 25, 2017 to October 26, 2017 (*at Found MUJI stores in Yūrakuchō and Aoyama)
September 8, 2017 to November 9, 2017 (*at all other Found MUJI stores)
Locations: Found MUJI Aoyama / Yūrakuchō / Share Star Hakodate / Seibu Ikebukuro / Marui Kichijoji / Terrace Mall Shonan / Meitetsu Department Store main building / AEON Mall Kyoto / Kyoto BAL / GRAND FRONT OKAKA / Kobe BAL / Hiroshima PARCO / MUJI CANAL CITY HAKATA (*please note that the running dates may be subject to change for each store)
【Representative Items】
Wooden Items (Korea), Brooms (Taiwan), Bamboo Steamer (Hong Kong), Bamboo Clothing Rack (China) (*Please be aware that the items may be subject to change without announcement)
Found MUJI Website: https://www.muji.net/foundmuji/
Related Article:These scrumptious Uji Matcha treats make for a perfect souvenir!
Related Article:Mouth-watering green tea-covered strawberries about to go on sale at Japan's Mujirushi Ryohin