NAKED to Open Immersive Night Experience at Heian Jingu in Kyoto
Creative company NAKED has released the details of an upcoming immersive night experience at Kyoto's Heian Jingu, one of the most well-known temples in Japan. The event will take place from December 15 until December 30, and will fill the temple grounds with colorful lights and new experiences as the new year approaches. The first of these Yoru Mo-de experiences took place at Toyokawa Inari, and the event attracted over 20,000 people in its 10-day run. 
Given the state of the world and the current pandemic, NAKED has found a way to attract people to a new kind of night worship that provides a safe and secure way to visit shrines and temples. By using their projection mapping technology and art installations to highlight the beauty of these Japanese locales, guests can experience something truly special in the midst of these difficult times. 
The popular NAKED Flower Cleansing, which broadcasts realistic flower projections into guests' hands, will have a Heian Jingu update for the event. Guests will also be able to hold the NAKED Distanced Lanterns, which will illumate the ground as people explore the grounds. Sounds and light will combine to create an entirely new world, and visitors will also be shown the history of Heian Jingu through a new projection mapping show. NAKED's DANDELION PROJECT will also be installed at the site, inviting visitors to send wishes of love and peace to other installations around the world. 
Selected Works
The Illuminated Outenmon Gate, an Important Cultural Property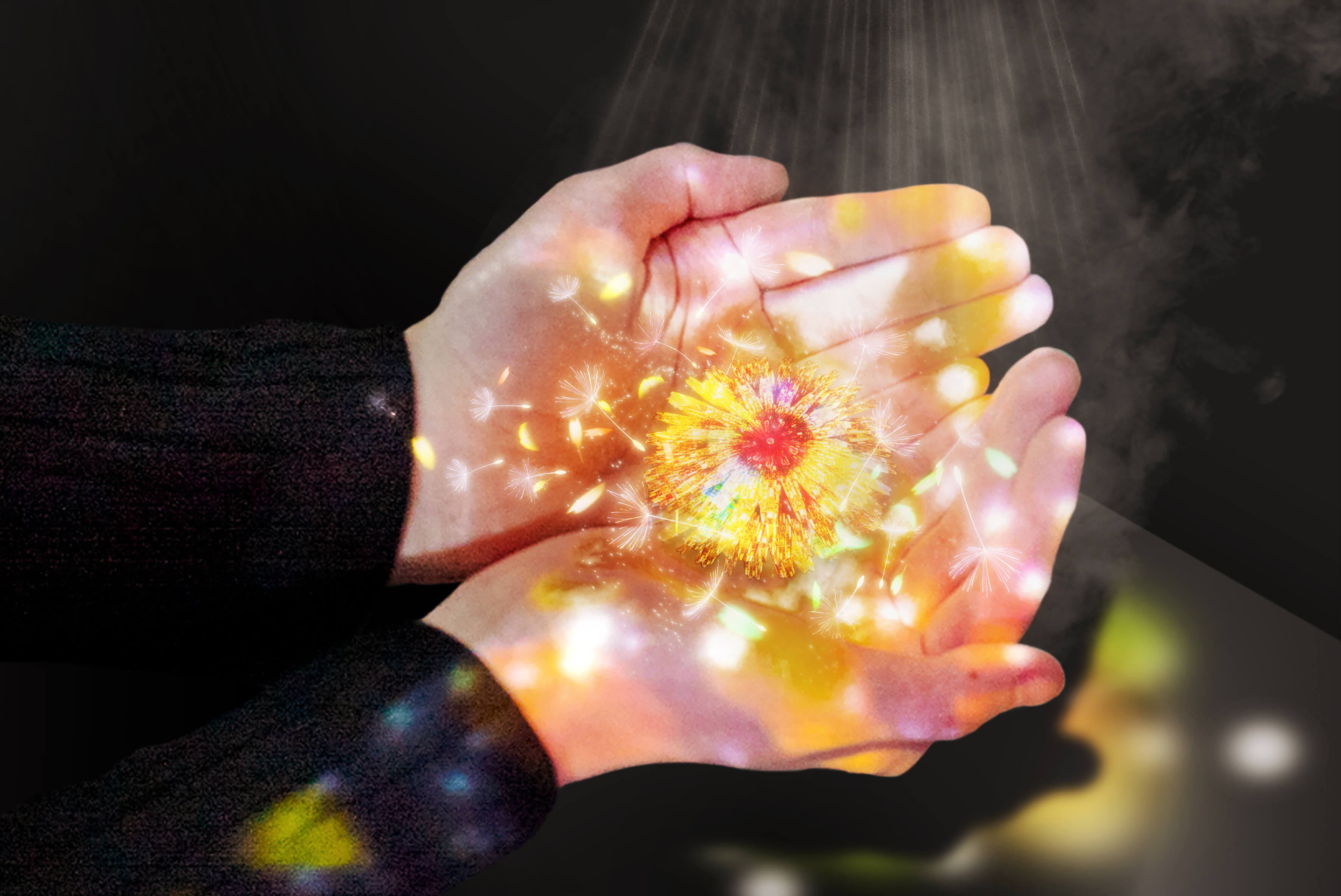 NAKED Flower Cleansing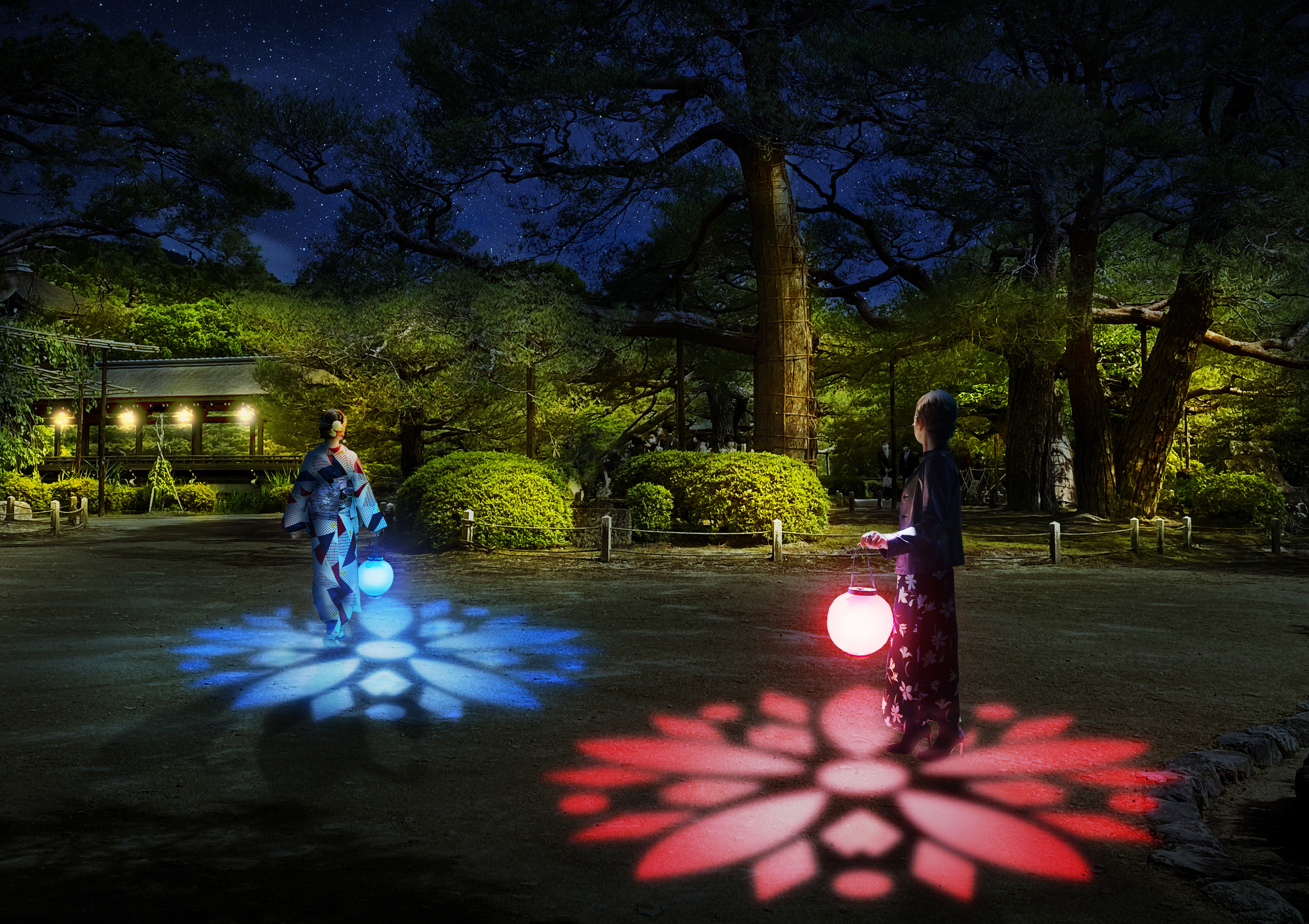 NAKED Distanced Lanterns
Illuminated Grounds -Echoes of Light-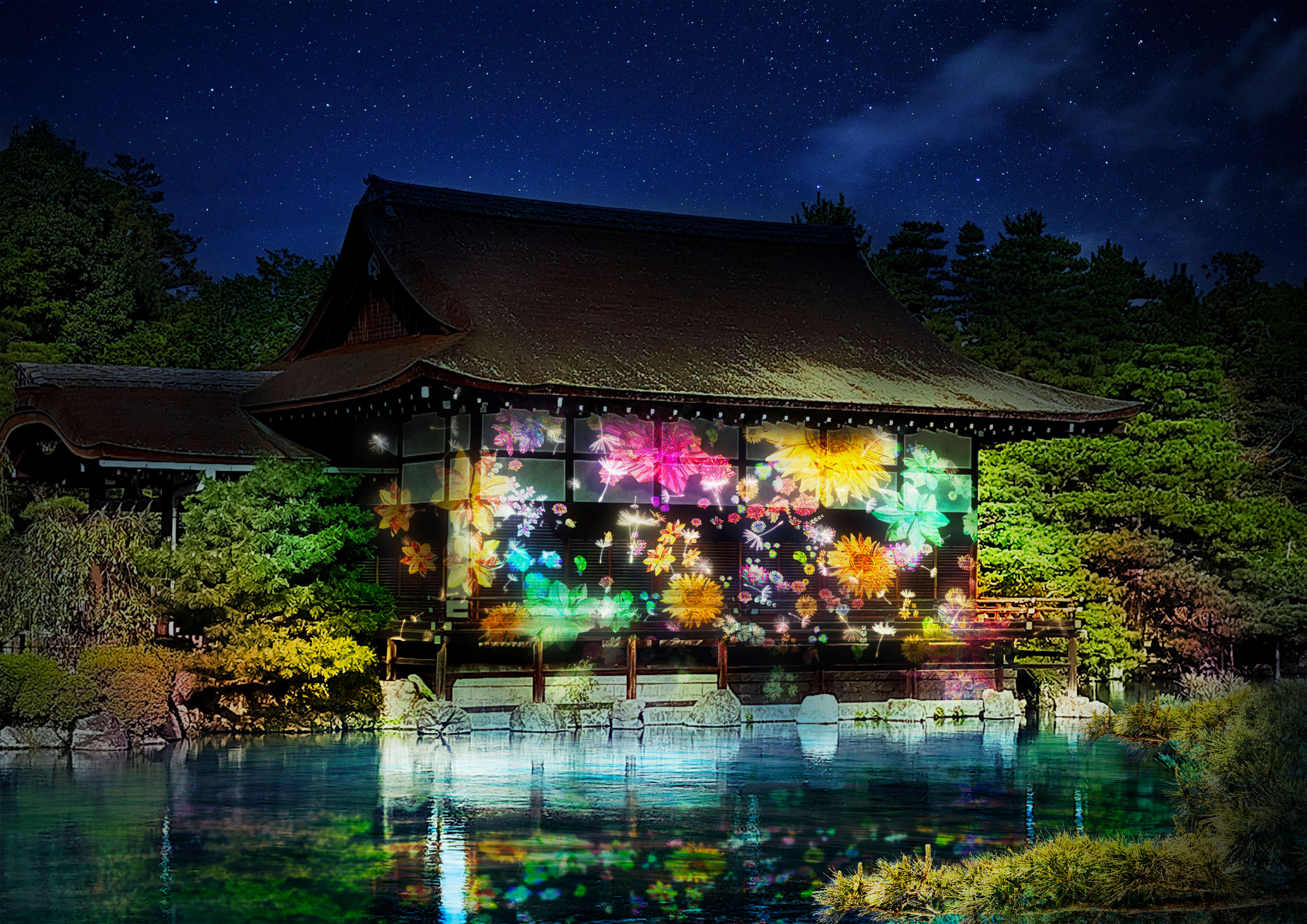 Projection Mapping –Hanamusubi–
Taiheikaku -Corridor of Light-
DANDELION PROJECT Heian Jingu
RELATED ENTRIES
Italian Pop Trio Il Volo to Perform for Charity at Kiyomizu-dera in Kyoto, Film to be Released

Il Volo, an Italian operatic pop trio known for its incredible tenors, will be the first foreign artist to be filmed at Kiyomizu-dera in Kyoto. The concert will be held without an audience and will be filmed, with proceeds going to charity.



The musical trio is known around the world for its mesmerizing harmonies. Their music manages to sound modern while still channeling tradition, making them an excellent choice to perform at the center of Japanese cultural traditions in Kyoto. The group will also perform in Tokyo, Osaka, and Nagoya.

The music video for the group's song Grande Amore, released in 2015, has racked up over 200 million views on YouTube. Loved by fans around the world, Il Volo's music transcends language barriers, and the group is sure to impress on their Japan tour.

Information

Il Volo Japan Tour 2022 Live in Concert

Planning/Invite/Organization: Tate Corporation

In Cooperation with Sony Music Labels Inc., M.T. Studio

Projection Mapping by Hitohata to be Displayed in the Historic Center of San Marino

San Marino's Historic Center and Mount Titano were named UNESCO World Heritage Sites in 2008. On July 15, 2022, the digital communication company Hitohata and the University of the Republic of San Marino will team up to illuminate the Palazzo Publico Government Building through projection mapping.

The event was organized by ISSHO-NI San Marino and the Japan Cultural Association. 

This event will feature projection-mapped images of Japanese traditional culture on the Palazzo Pubblico, a building in the historic center of San Marino. 


The Republic of San Marino is the oldest existing republic in the world with a population of about 30,000 people, and it is surrounded by Italy on all sides.

Palazzo Pubblico is the town hall of the City of San Marino as well as its official Government Building. Built between 1884 and 1894, the Neo-Gothic structure is the setting for State ceremonies and is the seat of the Republic's main administrative body.

Footage of the projection mapping event will be shown in an official video at a later date, so stay tuned!

Information

UNESCO World Heritage Site – The Historic Center of San Marino and Mount Titano Palazzo Pubblico Projection Mapping
Running: July 15, 22:00~ (Local Time)
Venue: Palazzo Pubblico della Repubblica di San Marino, Contrada del Pianello, 47890 Città di San Marino, San Marino

NAKED Summer Festival 2022 to be Held at Nijo Castle in Kyoto

This summer, the World Heritage Site Nijo Castle will host the NAKED Summer Festival 2022 event from July 22 until August 21. Visitors can explore the incredible location at night, illuminated by colorful lights and filled with summer fun.

Festival Stalls

Virtual Content via Smartphone

The entrance gate and Ninomaru Garden will both be illuminated for the event, and a digital fireworks display will be shown on the stone walls surrounding the inner moat.  Continuing from last year, the fan-favorite NAKED Distanced Lanterns and NAKED Tsukubai will be returning.

Come make some summer memories at Nijo Castle!

Banyan Tree Group Opens Garrya Nijo Castle Kyoto Hotel

Banyan Tree Group, one of the world's leading independent hospitality groups, held the grand opening of Galleria Nijo Castle Kyoto, on Friday, June 17, 2022. This is the first of the group's hotels to open in Japan.

Hotel Exterior

Located south of Nijo Castle, a World Heritage Site, and named after the beautiful winter flower, Galleria Nijo Castle Kyoto is a small, modern, and minimalist luxury hotel that offers simple guests a chance to recharge themselves.

Wellbeing Room


For the grand opening, a new Wellbeing Room has been opened where visitors can experience quiet meditation.

Visitors can stroll through nearby gardens, temples, and shrines, take a tour of Kyoto's many historical sites, or spend time in the Wellbeing Room meditating or practicing yoga to recharge their batteries away from the hustle and bustle of everyday life.

The French Restaurant Singular will also offer up healthy and tasty meals with a focus on local ingredients and producers.


Enjoy a visit to Kyoto in this peaceful space perfect for resting both body and soul.

Next-Generation Town-Walking Project NAKED GARDEN -ONE KYOTO- to Begin this Fall

The creative team at NAKED is teaming up with Kyoto City, Uji City, and Otsu City in Shiga Prefecture for a one-of-a-kind project. This fall, guests will be able to experience NAKED GARDEN -ONE KYOTO, a next-generation town-walking project blending the real world and the Metaverse together. Visitors will be able to experience Kyoto's shrines, temples, and history in a whole new way.

NAKED has been working with the city of Kyoto since 2017, creating new cultural outreach and tourism programs. A number of nighttime events have taken place at Nijo Castle, including 'virtual flower viewing' in the midst of the pandemic. Last year, the DANDELION PROJECT began at Kamigamo Shrine, a World Heritage Site. The project brings guests around the world together virtually to pray for peace. Events have also taken place at Kiyomizu-dera, Heian Shrine, and Ninna-ji.

In 2022, NAKED will collaborate with Kyoto City, Uji City, Otsu City, and their respective tourism associations to create a Metaverse where visitors can enjoy Kyoto not only in the real world but also virtually. Art being experienced by visitors in real life can be reflected in the Metaverse, and experiences in the Metaverse can be enjoyed in a way that is unique to real events. As hard to describe as it may be, more details will be available on the NAKED GARDEN website when it opens this summer. 

Information

NAKED GARDEN -ONE KYOTO-

Coming Fall 2022

NAKED, INC. Official Site: https://naked.co.jp

NAKED's Popular Night Walk Returns to Illuminate Jozankei Onsen in Hokkaido

The JOZANKEI NATURE LUMINARIE -WATER LIGHT VALLEY- event is coming back in 2022! The event, which shows off the natural beauty of Jozankei's rivers, valleys, and forests, from June to October. Guests can enjoy an illuminated walk along the Toyohira River in the Jozankei area of Hokkaido and wander across the picturesque Futami Suspension Bridge. 

 

This year, the park area at the entrance to the event has been redesigned with new lights. A 2.5-meter-high blue dome will welcome guests with an image of water, and the trees and wisteria trellises will be decorated with twinkling golden lights.

Welcome Light Lake *Image from 2021

River Road

Forest Water Ripple

Nature Projection

Futami Valley

Visitors will encounter a variety of unique light art as they stroll through the rich nature of Jozankei guided by the elusive kappa, known to be the guardian Gods of the region. As visitors approach, the river begins to glow while flowers bloom in this interactive art experience. By using projection mapping across the Futami Suspension Bridge and an all-encompassing light show within the canyon, the event hopes to remind visitors that nature is important and worth preserving. 

How would you like to spend your summer deep in the illuminated nature of Hokkaido?

Information

JOZANKEI NATURE LUMINARIE – WATER LIGHT VALLEY

Address: Jozankei Futami Park – Futami Suspension Bridge
(Jozankei Onsen Nishi 4-chome, Minami-ku, Sapporo, Hokkaido)

Running: June 1 – October 23, 2022
Hours:
June – August: 19:00-21:00
September – October: 18:00-21:00

*Tickets available for guests of Jozankei Onsen only
Official Site: https://jozankei.jp/jozankei-nature-luminarie

NAKED's Projection Mapping Show at Tokyo Tower Illuminates the City at Night

Digital art collective NAKED has announced a new projection mapping show taking place at Tokyo Tower starting May 24! Welcome summer with the 'Tokyo Tower City Light Fantasia ~Summer Landscape 2022~ event on the second floor of the 150-meter-high main deck of the classic landmark.

In 2019, the company introduced the 'Tokyo Tower City Light Fantasia ~Cool Japanese Summer~ event, which has now been upgraded to a new version. Guests will now be treated to a colorful show highlighting the transition of the seasons in Japan from the rainy season to early summer to midsummer, filled with hydrangeas, sunflowers, and fireworks. Colorful flowers bloom in the rain giving way to a bright summer day complete with the sound of cicadas and bright white clouds in the sky. After the sun sets over the sunflower fields, fireworks light up the Tokyo sky.

The 'Tokyo Tower City Light Fantasia' nightscape event was planned, directed, and produced by NAKED, and began in 2014. By combining the night view from the observatory with projection mapping, guests can experience something one-of-a-kind.

Following the original launch of the event, it has traveled to towers and observatories around Japan including Abeno Harukas and the Nagoya TV Tower, playing off the particular characteristics of each locale.
 

This event isn't the only thing going on at Tokyo Tower this summer. Guests can also enjoy the DANDELION PROJECT by NAKED and Ryotaro Muramatsu in the northwest section of the second floor of Tokyo Tower's main deck. The project is based on the concept of world peace and harmony and was unveiled at Miyashita Park, Tokyo Tower, Gardens by the Bay in Singapore, and Nijo Castle in Kyoto in 2020. The networked art project invites guests to send their wishes for world peace on digital dandelion fluff to other locations where DANDELIONs are planted around the world, and these messages are delivered in real-time. 

Come enjoy this incredible night view while you can!

Information

CITY LIGHT FANTASIA ~Eternal Lights in TOKYO~

Venue: Tokyo Tower Main Deck (Height: 150m) 2F Facing North

Running: May 24 – September 4, 2022
Periods:
May 24 – June 5, 19:00 – Close
June 6 – July 18, 19:30 – Close

July 19 – August 21, 19:00 – Close

August 22 – September 4, 18:30 – Close
Fee: The event is included in the price of observation deck admission. 

Official Site: https://naked.co.jp

Toyokawa Inari to Bring Back Popular Naked YORU MO-DE Event in 2022

One of Japan's Three Great Inari Shrines, Toyokawa Inari in Aichi Prefecture, will be decorated in summer-themed lights from July 22 until August 8! The popular Naked YORU MO-DE event is coming back for 2022 after attracting over 40,000 visitors last year. 

Starting in 2021, Toyokawa Inari has held the Naked YORU MO-DE event monthly on the 22nd, the founding date of the shrine's founding. Using technology, Naked's artwork is updating the worship experience to fit into the 'new normal,' keeping social distancing in mind. 

Jihoukan Projection-Mapping – Summer Festival ver. 

Socially Distanced Art – Naked Distanced Lanterns, Summer Festival ver.

Naked Tsukubai – Summer Festival ver.

The theme for this new event is 'a summer festival for a new era.' Many of Toyokawa City's annual festivals, such as the Oiden Festival and the Mitama Festival, have been canceled since the spread of the coronavirus. This new kind of festival will pull inspiration from other local events and will feature handheld firework displays, a collection of gorgeous wind chimes, and tons of night stalls for guests to enjoy alongside Naked's digital artwork. The local handheld fireworks will be shown using projection mapping, and all of the fan-favorite Naked social distancing art projects will be transformed to suit the summer festival theme. The Naked Tsukubai hand sanitizing art project will show goldfish and fireworks in the palm of your hand, and the Naked Distanced Lanterns will be decorated with a summer firework pattern.

Information

Toyokawa Inari, One of Japan's Three Great Inari Shrines x Naked YORU MO-DE

Venue: Toyokawa Inari (1 Toyokawacho, Toyokawa, Aichi Prefecture)

Running: July 22 – August 6, 2022

*Held throughout the year starting on the 22nd of every month
Hours: 19:00-22:00
Official Site: https://event.naked.works/yoru-mo-de/

Rhythm Game BlackStar ~Theater Starless~ Gets Collaborative Event at Toei Kyoto Studio Park

Toei Kyoto Studio Park will be holding a special collaboration with the rhythm game BlackStar ~Theater Starless~ for a limited time, from June 4 until July 10, 2022.

Goods Lineup

Newly-drawn Illustrations

Mini Characters

The Theater Starless Uzumaki Branch will be open inside the park during the event period. 26 themed cast members will even be greeting guests! 


A stamp rally will be taking place along the Keifuku Randen Tram Line and during the event, a special train featuring a newly-drawn illustration of the five main characters and 26 mini-characters will be running through the streets of Kyoto!

Limited tickets will be sold for a number of collaborative events being held in the park, so be sure to grab yours while you can!

©DOUNUTS

Information

BlackStar ~Theater Starless~ in Uzumaki

Running: June 4 – July 10, 2022

Venues: Toei Kyoto Studio Park, Arashiyama Station, etc.
Official Site: https://blackstar-uzumasa.jp/
Official Twitter: @Blackstar_uzms

Kyoto Sweets Shop Otabe Rereleases Demon Slayer: Kimetsu no Yaiba Snacks with New Designs

Otabe, one of the most popular sweets souvenir shops in Kyoto, Otabe, is known for its delicious matcha and mini-desserts. Starting May 12, the company has released nine uniquely packaged sweets inspired by Demon Slayer: Kimetsu no Yaiba. The limited-edition packaging will feature popular characters from the series. Previously, the company released matcha cakes for the crossover–this time, fans can enjoy choco-an flavor!

Demon Slayer: Kimetsu no Yaiba Choco-an

Demon Slayer: Kimetsu no Yaiba Matcha

Demon Slayer: Kimetsu no Yaiba Otabe (with Original Sticker)

Original Sticker: 15 varieties, 1 given at random

Focusing on the hashira from the series, fans will want to be on the lookout for their favorite character. These sweets can be bought at select stations in the Kyoto and Osaka area, major Kyoto tourist attractions, and online. In addition, matcha flavored treats will also be on sale featuring Tanjiro Kamado, Nezuko Kamado, Zenitsu Agatsuma, Hashibira Inosuke, Kagaya Ubuyashiki, and Muzan Kibutsuji.



©吾峠呼世晴/集英社・アニプレックス・ufotable

Information

Demon Slayer: Kimetsu no Yaiba Choco-an
Release Date: May 12, 2022
Price: ¥432 (Tax Included)
Where to Buy: Train station in Kyoto & Osaka area, Major Kyoto tourist attractions, online.
Details: http://www.otabe.kyoto.jp/kimetsunoyaiba/

Hydrangea Parfait Featuring Local Matcha Available at Itohkyuemon in Kyoto

Located in Uji, Kyoto, matcha shop Itohkyuemon was founded in the late Edo period. Three cozy locations have just launched a Hydrangea Parfait, perfect for spring.

Hydrangea Parfait

Hydrangea Coaster

The shop's main location is headquartered in Uji, which is also home to Mimuroto Temple, known for its hydrangeas. The flowery location attracts thousands of tourists during the rainy season. 

The Hydrangea Parfait has been offered since 2013, now celebrating its 10th year. The popular seasonal treat features matcha hydrangea mashed sweet potatoes, hydrangea-colored jelly, leaf-shaped matcha cookies, and blueberries. Those ordering a parfait will also receive a hydrangea coaster as a gift, so why not enjoy the rainy season with something sweet to lift your spirits?

Yunohana Onsen Resort Reveals Contemporary Art-Inspired Guest Rooms

Sumiya Kihoan, a cozy inn at Yunohana Onsen in Kameoka City in Kyoto, opened a unique new guest room on April 28, 2022. The room's concept is "where guests can stay in the middle of contemporary art," and was inspired by the works of internationally-acclaimed contemporary artist Yukinori Yanagi. The new room, created as part of the Art Room Project, has been named 'Kofuu.'

The Icarus Corridor Connecting Heaven and Earth

Heavenly Bath Welcoming a Rainbow at Dusk

In-Ground Bath Featuring Oribe Glazed Ceramic

Concept Drawing of the Art Room Project by Yukinori Yanagi


The new room includes an open-air bath where guests can be transported into the world of Yanagi's contemporary art while gazing at the gorgeous Kyoto landscape. Upon entering the inn, guests are greeted by a long corridor leading to the bedrooms, dining room, and two creative open-air baths. The space was created in collaboration with Yanagi and local artists and craftsmen, such as potter Ishii Naoto, obi craftsman Yamaguchi Genbei X, plasterer Kusumi Akira, and Japanese paper craftsman Hatano Wakaru. A delicious menu is prepared by chef Hosoi Kunihiko.