M.A.C JAPAN creates official Instagram account featuring popular model NANAMI!
Creator of beauty trends M.A.C launched an official Instagram account named M.A.C JAPAN on Monday 28th August.
 M.A.C's global Instagram account already has over 16,000 followers. The unique account contents boasts the best of Japan. It includes makeup looks, how-to guides, products, store information, goods and much more – there is a huge variety on the official account to enjoy.
On Monday 28th August, the official account posted an image of the "hero visual". This was modelled by eye model NANAMI. As part of NANAMI's ambition to spread the concept of Japanese beauty, she is collaborating with M.A.C so please check out her modelling!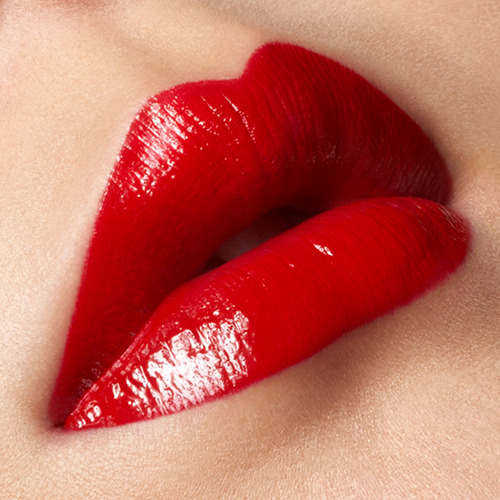 The makeup for this collaboration is managed by M.A.C's senior artist Rumiko Ikeda Harris. Red lips, a touch of red around the eyes and gloss – the red and white theme of this style reflects the representative colours of Japan.
As a small teaser, M.A.C, their influencers and M.A.C artists got together to create "M.A.C masking tape" to celebrate the opening of their Instagram account. The masking tape promotion ran from Thursday 24th to Sunday 27th August. As a result, M.A.C successfully promoted their new look and boosted their Instagram account!
We've heard that those who purchase M.A.C products from M.A.C stores nationwide, and those who follow the M.A.C JAPAN official Instagram account could get their hands on free M.A.C masking tape! Besides this, there is a campaign running, where those who use their hashtag and post on Instagram could receive popular lip products or a whole kit of lipsticks!
Follow @MACCOSMETICSJAPAN to catch M.A.C JAPAN's latest beauty trends!
RELATED ENTRIES
Evangelion: 3.0+1.0 Thrice Upon a Time Anime Film Collaborates With Eye Drops Brand Sante FX

Santen Pharmaceutical has teamed up with the upcoming anime film Evangelion: 3.0+1.0 Thrice Upon a Time to released limited edition versions of its eye drop products Sante FX NEO and Sante FX V+. The products went on sale on June 1, 2020.

The Sante FX series is a popular eye drops brand in Japan. It has previously collaborated with Evangelion in the past, with the last collaboration happening 8 years ago for the promotion of Evangelion: 3.0 You Can (Not) Redo. The product was promoted a series of commercials under the title "Refreshing Feeling Sante FX" which featured Evangelion references. They are doing the same for the new collaboration under the title "New Refreshing Feeling Sante FX."

Four different models will be released for both the Sante FX NEO and Sante FX V+ eye drops, including Shinji, Asuka, Rei, and Kaworu. Each features an original illustration of the characters along with colours that identify them.

A commercial was released to promote the products featuring narration by Kotono Mitsuishi who voices Misato Katsuragi in Neon Genesis Evangelion.

Sante FX x Evangelion CM


A special website was launched exclusively for the product where Sante FX are carrying out eye tests in Japanese. Users can answer questions to measure the "vigilance" of their eyes. The answers they get will also present them with the Evangelion character they are.

Loosen Up Your Mind and Body With SHIRO's New Fragrance Bath Oils

SHIRO is releasing three new bath oils as part of its Fragrance series which serve to loosen up your mind and body. The oils are the perfect accompaniment to a relaxing bath time and protect against dryness during Japan's rainy season, keeping skin nice and moisturised.

Bath Oils: ¥3,800 (Before Tax)

There are three fragrances to choose from: "Soap" which envelops you in fresh fruits, "White Lily" which has a sophisticated floral scent, and the refreshing and relaxing "White Tea."

The oils are mixed with sunflower oil and unrefined shea butter from Ghana to leave your skin feeling completely smooth and moisturised after your bath. If you're looking for some simple yet effective body care, then you can't go wrong by winding down from the stress of the day with these oils.

Information

Bath Oils

Release Date: June 11, 2020

Available: SHIRO Online Store / SHIRO branches in Japan

SHIRO Official Website: https://shiro-shiro.jp/

Clean Japanese Cosmetics Shop MAKANAI to Open in Kagurazaka

Kagurazaka-based Japanese 'clean' beauty brand MAKANAI are set to open up a store in Kagurazaka, Tokyo on June 5, 2020.

The shop interior was designed by up-and-coming Japanese artists and is based around gold leaf.

The decor features gold leaf-incorporated wall and ceiling art, as well as fragments taken from Kutani ware that became damaged when it was being forged in Ishikawa Prefecture. MAKANAI is a place that prides itself on sustainability.

The main centre table, called the "Ritual Bar," is made using the stump of a lime tree that is hundreds of years old. It is on this luxurious table that various beauty products are to be displayed. The interior designs, which makes use of wood grain, gives the shop a natural feel to it and feels nice to touch together with the products. It's a simple yet relaxing and welcoming aesthetic that will have you staying in there for a long time without noticing.

The shop has a smart mirror which uses AI to diagnose your skin type, and there are also workshops too such as "Pure Beauty Rituals" where MAKANAI will teach you how to care for your skin. MAKANAI plans to introduce other exciting things too.

Grand Opening Commemoration Set w/ Tote Bag: ¥10,000 (Before Tax)

To commemorate the store's opening, customers can purchase a set which comes with face lotion, moisturising oil, and face cream. Normally, all of this would cost ¥13,000 (before tax), but for the opening it will be offered at the special price of ¥10,000. It's a great MAKANAI starter kit.

Experience MAKANAI's brand concept of clean Japanese cosmetics for yourself at the official store when it opens on June 5.

9 Cute Nail Styles to Inspire Your Self Love and Creativity at Home

With most people stuck in lockdown, many people are taking the time to try out different nail styles right now in Japan. If you're stuck on what designs to go for, take some inspiration from these 10!

Girly Off Blue Nails | @paakogrm

Mayu has gone for the ever-popular off-blue to create a girly design.

Dalmatian Nails | @fnds23

YUI has incorporated a dalmatian print for a simple yet stylish combination.

Colourful Nails Against The Blue Sky | @bjmmm_13

Koharu's nails feature a mix of fun colours, patterns, and designs which are sure to cheer her up whenever she's using her hands and sees them.

Mai's Toy Story nails seem as though they're about to come to life and start talking. Check out those fluffy clouds too.

Demon Slayer | @aiarrn

Rin's Demon Slayer and turtle shell designs are all hand drawn. Tanjiro and Nezuko look really cute.

Nao-chan's nails are made up of various shiny parts which look even cute when the sun shines on them!

Lovely Blanket Nails | @kym__81g

Mayu's lovely blanket nails are hand drawn and have a soft, gentle aesthetic to them.

Pom's nails combine off-colours with browns for a vintage look. The polka dots are a sophisticated cute without being overly-kawaii.


Yukina's nails are made up of various cute fruits. She's serving freshness for the coming summer season.

Use this opportunity while at home to make your own nails cute too!

Tokyo's New Skin Care Concept Shop SKINCARE LOUNGE BY ORBIS to Open in Omotesando

SKINCARE LOUNGE BY ORBIS is the debut concept shop by Japanese beauty company ORBIS, and it's set to open in Omotesando this summer. The shop's teaser website opened on May 13 where information on its conception, special content, interviews with the company's partners, and more will roll out in the run up to the grand opening.

ORBIS established themselves in 1984, and in 1987 launched their mail-order service. Since then, their mission has been to "create a world filled with people who are true to themselves, think positively, and lead lives of beauty." They believe in the beauty each of us has inside them and want to unlock its full potential.

SKINCARE LOUNGE BY ORBIS aims to have people learning about their own skin and to unlock its full potential. "Feel," "Learn," and "Take" are the keywords of the concept shop.

The shop's creative directors are Hisato Ogata, who is a designer and innovator at takram, and Momo Kudo of Tokyo-based architecture and interior design studio MMA Inc. They are also supported by George Amano of GEORGE CREATIVE COMPANY.

SKINCARE LOUNGE BY ORBIS has two floors. On the first floor, customers are free to test various products as well as learn about the correct way to look after their skin. The second floor offers skincare treatments, workshops, and various private events. You must be a member on the shop's official app and book in advance for the second floor services.

If you're strolling around the Harajuku and Omotesando area this summer, pop into SKINCARE LOUNGE BY ORBIS and learn all there is to know about proper skin care.

Information

SKINCARE LOUNGE BY ORBIS

Address: 5-7-1 Minamiaoyama, Minato Ward, Tokyo
LOUNGE: 10:00 AM-8:00 PM
JUICE BAR: 8:00 AM-8:00 PM
*Please note that the shop is subject to temporary closure

Official Website: http://www.orbis.co.jp/skincarelounge/

Dior Releases Tokyo Pink Colour of its Addict Lip Maximizer

Parfums Christian Dior opened pre-sales for its 2020 Summer Collection via the official Dior online boutique on Friday.

The line-up features shades for early summer's blue skies, as well as vivid colours that will stand out against the midsummer rays. Everything in the range screams bright and energetic femininity.

This summer, look forward to applying highly efficient formulas perfect for the season, with textures that feel natural on the skin, glittery shades that reflect the sunlight, and new rules set for healthy summer makeup.

Dior Addict Lip Maximizer 019 Tokyo Pink – ¥3,700

A standout of the collection is the Japan-exclusive Tokyo Pink edition of the Dior Addict Lip Maximizer. It's a pink that symbolises Tokyoーthe neon lights and feminine beautyーwhile still looking transparent. It's a clear pink with a delicate glittery look that gives instant volume to the lips the moment it's put on, serving energetic summer vibes. It has hyaluronic acid on it which keeps them looking moist all day long, as well as collagen and capsaicin.

Dior 5 Couleurs (Colour Games) – ¥7,800 / Diorshow Colour & Contour Duo – ¥3,900

Dior is also releasing limited edition versions of its Dior 5 Couleurs eye palette and eyeliner and eye shadow combo Diorshow Colour & Contour Duo for the summer season.

Information

Summer Collection 2020 "Colour Games"
Pre-Sales: May 8, 2020

Release Date: June 5, 2020 (From May 15, 2020 at select websites)

Official Website: https://www.dior.com/ja_jp

Make Bath Time Even More Special With the New Hair and Body Series From ORBIS

ORBIS released its new "RELEASE By Touch" series of hair and body products on April 23, 2020.

Since the company's establishment, ORBIS has striven to bring out the full potential of the skin's power. Its brand message is "making comfort beautiful." Their Touch series invites people to love their hair and body by touching and caring for it, leading them to a relaxing, comfortable time.

RELEASE By Touch Shampoo / RELEASE By Touch Conditioner – ¥1,300 (Before Tax)

The hair care items in the new RELEASE By Touch series includes shampoo and conditioner that gently cares for both the hair and scalp.

RELEASE By Touch Body Shampoo – ¥1,000 / RELEASE By Touch Body Wash Glove – ¥1,200 (Before Tax)

Lather your skin and body in thick bubbles and enjoy some body care time.

RELEASE By Touch Bath Towel

When you're done, wrap yourself in a fluffy towel and feel refreshed after your luxurious bath.

If you're looking for some personal relaxing bath time then you can't go wrong with the new RELEASE By Touch series from ORBIS.

Information

RELEASE By Touch Series

Release Date: April 23, 2020

Available: At ORBIS stores in Japan and online

Official Website: https://www.orbis.co.jp/

SHIRO to Release New Alcohol Hand Mist and Hand Gel Sanitisers

Japanese cosmetic brand SHIRO has announced the release of its new "Hand Refreshing Series" of hand sanitisers that both clean and keep hands moisturised.

The products contain 80% alcohol (*1) and can be used to clean your hands (*2).

 

We are living in a time when taking care of what you touch and washing your hands is of utmost importance. To make life easier for people, SHIRO has created this new line of skincare products.

Chakrasana Hand Refreshener (80ml) – ¥1,600 (Before Tax) / Alcohol: 65% / Contains: Yuzu Peel / Fragrance: Chakrasana

The Chakrasana Hand Refreshener is a hand mist that was released on April 2, 2020. It ensures your hands are sanitised for going outside, while the use of yuzu peel keeps them moisturised. The fragrance used, "Chakrasana," is an original blend of fresh orange, spicy cloves, and geraniumsーthe latter of which offers a subtle sweet smell.


Hand Refreshener 80 (80ml) – ¥1,800 (Before Tax) / Alcohol: 80% / Contains: Yuzu Peel / Fragrance: Chakrasana, Sabon

Pre-orders are now open via SHIRO's online store for their new product Hand Refreshener 80 which will launch on April 20. Another hand mist, this version contains 80% alcohol for even cleaner hands. It comes in two fragrances: the above-mentioned Chakrasana as well as Sabon which has a fresh soapy smell.

Hand Refreshing Gel 80 (200ml) – ¥2,800 (Before Tax) / Alcohol: 80% / Contains: Yuzu Peel / Fragrance: Chakrasana, Sabon

Rather than mist, this product comes as a big bottle of gel. Like the mist, it cleans your hands thoroughly while ensuring they do not dry out. Perfect to keep at home or in an office, one bottle can last you up to nearly two months. 1-3 pumps will ensure your hands are nicely sanitised. This product is now available for pre-order and will be shipped between April 23 and early May.

SHIRO has halted the manufacturing of some of its products at its Hokkaido-based factory to focus on producing alcohol sanitising items.

*1: The official homepage of the Ministry of Health, Labour and Welfare of Japan states that alcohol is most effective at 70% and above. The US Centers for Disease Control and Prevention states that you need at the very least 60% or more to ensure hand sanitation.

*2: This is not a medical or quasi-drug product.

Japanese Uji Matcha Sheet Masks to be Released by Zeitakubihadado

Japanese makeup brand Zeitakubihadado™ Matcha de Bihada has announced the release of its new "Matcha de Bihada Premium Sheet Mask" product which will receive pre-sales at select Tokyu Hands and LOFT stores around Japan on March 12, 2020 before its general release.

100% Organic and High Quality Matcha Tea Leaves

Zeitakubihadado™ is very particular when it comes to its products being safe and secure to useーas well as the products being made in Japan. The cosmetic brand has delved deep into its research into what really is good makeup for women. Matcha, which is used in the company's productsーincluding the new sheet masksーis packed full nutritional elements, including vitamins, minerals, theanine, and catechin, to name a few. It is also an antioxidant, a disinfectant, and is said to provide a relaxing effect. The matcha used in the Matcha de Bihado products is Uji matcha from Kyoto, a type which has garnered attention overseas too, all of which is 100% organic and harvested under strict management. The matcha powder, matcha extract, and hyaluronic acid help to leave the skin smooth and moisturised.

Bacterial Care With 5 Fermented Ingredients

Japanese beauty care has long since been deeply associated with "fermentation." The Premium Sheet Masks harness the power of this fermentation method with a blend of five ingredients: rice ferment filtrate, soy milk ferment filtrate, collagen ferment filtrate, yogurt filtrate, and fruit juice ferment filtrate . Such fermented ingredients are said to promote the balance of indigenous bacterium in the skin, ensuring the skin stays healthy, smooth, and beautiful.

 

Opulent Essence & Super Thick Sheets

The essence has a thick texture, and the sheets themselves are extremely thick too which holds the essence together. Because the sheets do not easily drip or turn inside out, and because they fit firmly onto the fate, they are perfect for busy multitaskers out there.

Wash Away Face Pack & Premium Sheet Mask Combination

Those looking to really take care of the skin can get a combination of two Matcha de Bihada items: the Beautiful Face Pack, which keeps your skin clean, and the Premium Sheet Mask, which balances it. Using both will ensure your skin is left soft, moist, and restored. The cosmetic line aims to be one that people will want to continue to use, from early ageing in your 20s to later adulthood.

The sheet mask is easy to use: simply even out the entire sheet while it's still in the pack with both your hands to that it is uniform all over. Remove from the pack, and turn up the outside from the eye part. Layer onto your face, making sure it's correctly lined up with your eyes and mouth. Leave for 5 minutes and then remove. Rub in the essence left on your face. It's recommended that you do this 1-2 times a week.

Try the new Matcha de Bihada sheet masks yourself and see the real benefits of Uji matcha.

Information

Matcha de Bihada Premium Sheet Mask

Pre-Sale: March 12, 2020 at most Tokyo Hands and LOFT branches in Japan

Early Sale: March 19, 2020 at Mind Wave Online Store

General Sale: April 23, 2020 at general stores, variety shops and elsewhere across Japan

Official Website: https://www.zeitakubihadado.jp

Japan's Men Skin Care Brand BULK HOMME to Release Products in France & UK

BULK HOMME, a Japanese skin care brand for men, is releasing a line of its popular products in France and the United Kingdom on March 20, 2020. To date, the company has focused in the Asian region, stocking shelves in Taiwan, China, South Korea and Hong Kong. This will be the first time the company makes its mark in Europe.

BULK HOMME placed top in the Hair Product category at Cosmoprof Bologna 2019 for its product "THE SHAMPOO," held in Italy last March, making it the first Japanese men's brand to do so. French professional footballer Kylian Mbappé was even enlisted as the global ambassador for the brand in June 2019.

The company is also using its European expansion as an opportunity to replace its outer packaging form a clear case to paper that has been certified by the Forest Stewardship Council. This will begin rolling out this March.

Products Releasing in France/UK

THE FACE WASH

THE TONER

THE LOTION

THE SHAMPOO

THE TREATMENT

THE SCALP SERUM

THE BUBBLE NET

BULK HOMME is aiming to be in 100 stores throughout France and the UK by March 2021, focusing on getting into upend department stores and with future plans to get into cosmetic stores.

Information

BULK HOMME

Release Date: (France/UK): March 20, 2020

Official Website: https://bulk.co.jp/

Japan's First Muslim Eyelash Extension Salon 'Crazy Beauty' Opens in Shibuya

Japanese eyelash extension salon Crazy Beauty has announced its efforts to strengthen its services to cater towards its increasing number of Muslim customers. The salon released a new list of policies in English including using no pork-derived ingredients in its glue, a comment about the alcohol level of its glue, and more.

"Muslim Welcome" is the name of this new initiative launched by Crazy Beauty with support from the Made in Japan Halal Support Committee.

Prayer Space

Crazy Beauty provides prayer mats and has a space for its Muslim clients to pray.

Consideration For Muslim Customers

Since Muslims are not able to use products with alcohol in them, Crazy Beauty provides Halal-certified Clean Shu! Shu! Neo, which has alkali ions in it that kills bacteria, and it also cleans and smells since. Crazy Beauty also uses MOMA Water, officially recognised by JAKIM in Malaysia. Customers can also enjoy Halal-certified tea after their session.

Muslim Welcome Eyelash Policies

・Our salon uses medical grade glue that does not contain pork-derived ingredients.

・The medical-grade glue used in our salon contains a small amount of alcohol.

・A spare space can be used for prayer purposes.

・Prayer mats are available upon request.

Source: https://crazybeauty.jp/en

If you're a Muslim and looking to experience Japan's beauty scene, then be sure to check out Crazy Beauty to see everything they have to offer.

Information

Crazy Beauty

Address: 906 Dogenzaka Square, 5-18 Maruyamacho, Shibuya, Tokyo

Reception Times: Last Phone Booking 21:00 (Until 19:00 on Sundays and Public Holidays)

No Fixed Holidays (Open during festival seasons)

TEL: 03-6416-1726

Official Website: https://crazybeauty.jp/en

Visiting @cosme TOKYO in HarajukuーThe Place That Satisfies All Of Your Makeup & Cosmetic Needs

@cosme TOKYO is a new flagship store that opened in front of Harajuku Station in Tokyo on January 10, 2020.

@cosme is a web portal centred on makeup and cosmetics. Offering a wealth of beauty information from a number of perspective, the website lets you see the latest trending items in the makeup world from the word on the streetーby letting people comment on and rank itemsーoffers solutions to skincare and makeup-related problems, and more.

@cosme TOKYO is the first-ever physical store by @cosme. Its floor space spans over 1,300 square meters where it houses an enormous selection of cosmetics and makeup products, from inexpensive and affordable quality items to luxury brands. Since opening, it has become the talk of the town in Harajuku.

It's comprised of three floors, each with their own highlights. Let's go and check it out.

1st Floor: A Hall of Fame for the latest most popular cosmetics

When you walk into the first floor area, the first thing that's sure to catch your eye is the incredible "Best Cosmetic Award Tower," a collection of items that have have won past cosmetic awards for being the best. All the cosmetics are stacked up high in their own little display case.

As you proceed further across the shop floor, there is the "@cosme Weekly Ranking" corner which ranks the most popular items on the website for that week, so customers can always know what products are the best to incorporate into their makeup and beauty routine.

But perhaps the centrepiece of @cosme TOKYO is the "Tester Bar," where customers are free to try out products using the puffs and cotton pads provided. There's also a tap and sink for rinsing. You can't deny how great this service is; without worrying about others, you can try out all the cosmetics to your heart's desire and then buy them if they're to your liking.

There are also smart lockers so you can lock your things away, allowing for your hands to be free while you test makeup and shop. But it doesn't stop there, as there's even a foreign currency exchange machine which caters for 85 currencies in 120 countries.

2nd Floor: Men's cosmetics, beauty equipment, and more

Up on the second floor, you'll find another area that ranks products, this time the ones with the most sales at @cosme TOKYO. Everything is displayed in such a way that it's easy to find products as they are separated by base makeup, mascara, lipsticks, and so on. You'll find pop artwork hand drawn by the staff to highlight products, so enjoy comparing and considering all the different items.

Recently in Japan, men's products have been garnering attention, and so @cosme have created an entire section dedicated to male and unisex makeup items. Picking out makeup with your partner is goals, and now it's finally becoming a reality.

Another area that's popularーwith both Japanese people and foreignersーis one that stocks cosmetics made with naturally-derived ingredients from Japan, as well as products with Japanese-style packaging. It's perfect if you're looking for Japanese-specific items or for gifts and souvenirs.

Also on the second floor are beauty mirrors so you can check yourself out as well as two Tester Bars, so you can try out products here too.

If you have kids, you can drop them off in the kid's area while you shop. There's also bread-feeding rooms and places for changing diapers. They have it all!

3rd Floor: A place to relax exclusive to @cosme app users

The third floor is home to a lounge that can only be used by those who have the @cosme app installed on their phone. It can be used for relaxing or for hanging out with friends. It's hard to find a such a quiet and relaxing place like this so close to Harajuku Station.

If you want to retouch your makeup, there's a powder space you can do that for free, as well as oxygen boxes. This floor is packed full of different great services.

@cosme also has its own points system. One point equals one yen, and you get five for just visiting the store.

Anyone and everyone can enjoy a fun and easy shopping experience

 

Each product in the store has a JAN code on it which when scanned at one of the tablets in store will give you information about that product in multiple languages, including English, Simplified/Traditional Chinese, and Korean. This goes for the map of each floor too, so you can find out what each floor offers without getting lost.

@cosme TOKYO also has free Wi-Fi, and can also ship products around Japan. It offers a comprehensive shopping experience that caters to both Japanese and foreign customers.

You're sure to find many items you like when visiting @cosme TOKYO, so you can't miss out on visiting if you're travelling to Harajuku or Tokyo. Enjoy shopping!

Information

@cosme TOKYO
Opened: January 10, 2020

Address: 1-14-27 Jingumae, Shibuya, Tokyo
Opening Hours: 10:00-21:00
No Fixed Holidays
Official Website: https://www.cosme.net/flagship/