KAWAII LAB. Report #10: Summer Vacation ZIPPER!
MOSHI MOSHI NIPPON readers, it's nice to meet you! I'm Misa Kimura, the general producer of KAWAII LAB.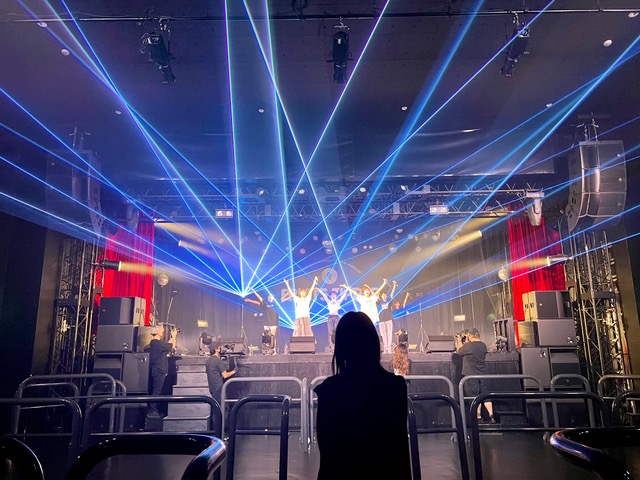 On August 9, the group I produce, FRUITS ZIPPER, held their solo concert 'Summer Vacation Zipper!' at Yokohama 1000CLUB.
FRUITS ZIPPER has been holding regular performances once a month, and thankfully, they've been selling out instantly, which makes me want to happy scream…we wanted to allow as many people as possible to see them live, which led to this summer concert. In this report, I wanted to look back at Summer Vacation ZIPPER, so be sure to read until the end!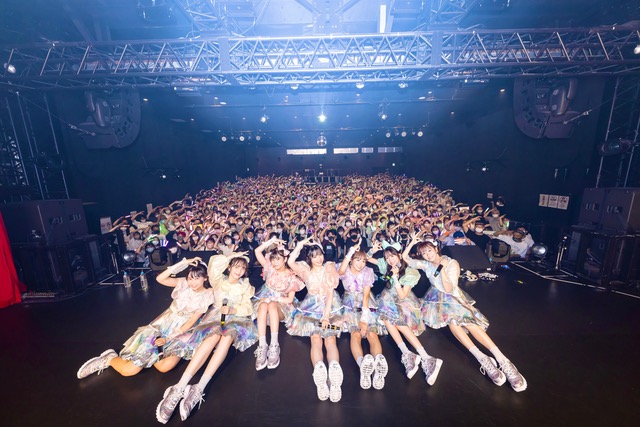 The theme for the show was, of course, summer vacation. The girls wanted to keep the fun going until the very last second, so we had fewer MC parts, instead having each member introduce themselves during their performance. This was also the largest venue FRUITS ZIPPER has performed in so far for a solo concert! FRUITS ZIPPER's regular shows are always different, so we wanted to keep with that trend, doing something totally different. That's how the laser performance came to be.
We'd never used them before, but I thought they would look awesome in such a huge venue, so I took a chance!
Check out the setlist for the concert below. 
SE long ver.
1 We are Frontier
2 Re→TRY & FLY
3 Furefure Summer! (Self Introduction ver.)
4 Kimi no Akarui Mirai wo Oikakete
MC
5 Watashino Ichiban Kawaiitokoro
6 skyfeelan
~Summer Vacation ZIPPER! Special Laser Show~
7 RADIO GALAXY
8 Kanpeki Shugi de☆
Encore
Watashino Ichiban Kawaiitokoro
Furefure Summer!
I made a long version of the intro to the laser show because wanted to make the sound effects really pop, and the first track really fits with the cool imagery. I took the FRUITS ZIPPER song Furefure Summer! and incorporated the member's self-introductions along with the smooth samba rhythm. I think each member's personality shone through so much, it was perfect! I think personally, it was difficult for some of the girls during rehearsal, with the default being something like "I'm Suzuka Chinzei, and my color is orange." It's hard to explain in writing, so anyone who doesn't understand should ask Suzuka directly…
For Furefure Summer!, I wanted to make a real sense of togetherness, so I thickened up the chorus and really stirred things up! It made me so happy to see the fans spinning their towels along with the girls.
During the second half of the show, the girls performed RADIO GALAXY along with a special laser show. After seeing it during rehearsals, I was so excited to see it with the members! Even when the members left the stage, the energy in the venue didn't die down at all. With such a cool performance, the members still channeled cuteness. FRUITS ZIPPER's performance was so unique and totally embodied the idea of NEW KAWAII♡
During the encore version of Watashino Ichiban Kawaiitokoro, I decided to break it up a bit! How was the slightly rougher version?
I guess the highlight was Yui Sakurai's part at the beginning. I think all of the members were able to pick out a good spot to break out because of her, so thank you, Yui.
We tried to do something new with Summer Vacation ZIPPER! Although it was based on the idea of 'vacation,' so many people showed up, and we were so thankful. The event sold out even though it was held on a weekday, and so many people told us how much fun they had! FRUITS ZIPPER puts a big emphasis on entertaining audiences live, so I think this was a really meaningful performance ahead of their first one-man show on September 12. We're not slowing down just yet, and the girls will keep working hard until that major milestone next month!
I had so much more I wanted to ramble about, but that's all for this report. See you again soon♡
Thanks to everyone for reading until the very end!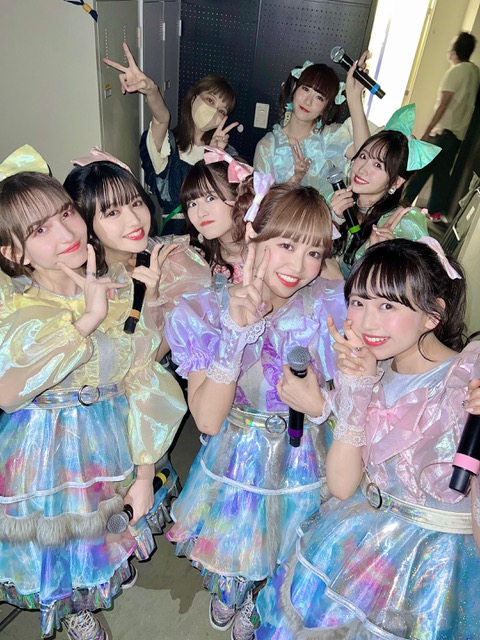 RELATED ENTRIES
[Event Report] CANDY TUNE, the Newest Idol Group from KAWAII LAB, Holds Debut Performance, FRUITS ZIPPER and IDOLATER Also Take the Stage

On March 14, ASOBISYSTEM's idol project KAWAII LAB. held a live event at Spotify O-EAST. The event, titled KAWAII LAB. SESSION ~CANDY TUNE~, saw the first-ever performance from CANDY TUNE, the newest idol group from KAWAII LAB, also known for creating the popular groups FRUITS ZIPPER and IDOLATER.

KAWAII LAB. is a new project by ASOBISYSTEM created to introduce Japan's growing idol culture to the world.

FRUITS ZIPPER is one of the most talked-about idol groups in recent memory, with their solo concert shows selling out instantly and their song Watashi no Ichiban Kawaiitokoro pulling in over 690 million views on TikTok. KAWAII LAB also produces IDOLATER, a group known for exploring the boundary of music, fashion, and other unique aspects of culture through an idol perspective.

In March, the seven-member idol group CANDY TUNE was announced. Its members include Rino Fukuyama, Mizuki Kirihara, Natsu Minami, Nanako Ogawa, Bibian Murakawa, Shizuka Miyano, and Kotomi Tachibana.

Tickets for this show were completely sold out in advance. The packed venue was filled with excitement, with fans looking forward to the live performance far before the show started.

To start, Misa Kimura, a model and talent who serves as the general producer of KAWAII LAB., appeared with FRUITS ZIPPER members Suzuka Chinzei and Runa Nakagawa. Despite the project only being active for one year, she seemed to be filled with incredible emotion at the addition of CANDY TUNE to the lineup, bringing the total number of idols signed to KAWAII LAB to 19.

IDOLATER was the first to take the stage, called out by Misa Kimura herself. Dressed in fashionable light blue outfits, the girls immediately grabbed the fan's hearts with their cool performance of Kesenai…before moving into Endless Summer, Vapor City, Kimi ni MuCHU♡XX, and Mahou no Kagi wo Te ni Iretara in quick succession. The girl's potential was on full display as they played hit after hit.

IDOLATER's stylish and clean live performance ended with DIAMOND and Endroll wo Mukaeru Mae ni.

When Misa reappeared on stage, she announced that IDOLATER would be holding its anniversary solo concert on April 22 at Spotify O-WEST. Member Fuka Oishi was delighted to be performing at the largest venue in IDOLATER's history. "I'm so thrilled," she said.

FRUITS ZIPPER took to the stage next, and the venue was immediately illuminated with colorful penlights. The members were greeted with loud applause as the starting track began to play.

The group performed RADIO GALAXY first, and the audience's enthusiasm was palpable as the songs jumped between various genres like a roller coaster ride, from EDM and hip-hop to idol pop and mellow tunes. Continuing into Sekai wa Kimikara Hajimaru, the sweet love song made the audience swoon as they heard the girl's incredible vocals.

Suzuka Chinzei also congratulated CANDY TUNE on its debut during the MC portion of the performance. FRUITS ZIPPER also promised to keep the stage lively until it was their turn to perform at their own debut show.

The group then performed Happy Chocolate, a popular song currently trending on TikTok. Their comical and cute choreography spread into the audience where fans mimicked their moves, making it a truly sweet and memorable moment.

As the girls began performing the fast-paced song Kanpeki Shugide☆, the mood in the venue took a turn, and things became much more lively. As expected, the group performed the massively-popular track Watashino Ichiban Kawaiitokoro as the finale, and just as Suzuka promised, the audience was all warmed up for CANDY TUNE to finally take the stage!

Just as was the case with IDOLATER, another major announcement was made during the MC portion. The first KAWAII LAB Official Fan Club event for FRUITS ZIPPER was announced to take place on April 10 at Shirokane Takanawa SELENE b2. The group's first live show was originally scheduled to take place at this venue on April 10 last year, but it was postponed due to the pandemic.

Finally, it was time for the new group CANDY TUNE to appear. Misa Kimura took to the stage first "I'm so nervous," she said to the audience. "Can we get some cheers?"

The fans erupted with loud applause, and soon after, the seven members of the group–Rino Fukuyama, Mizuki Kirihara, Natsu Minami, Nanako Ogawa, Bibian Murakawa, Shizuka Miyano, and Kotomi Tachibana–took their first steps onto the stage, ready to share the wonders of Harajuku with the world.

Dressed in colorful outfits, they first performed hanamaru, a song written to cheer up anyone who listens to it. The girls were clearly a little nervous, but they danced as hard as they could, obviously doing their very best. As the song blended into Kiss Me Patissier, the audience erupted–it was hard to believe that this was the first time that the song had ever been performed live. The song is one of the most popular tracks from the group's first album, and its flirty lyrics immediately melted fans' hearts.

During the MC, Murakawa, a former HKT48 member and veteran idol, spoke to the fans. "Isn't this venue too full," she said with a laugh. Each girl introduced herself, offering some insight into why they had become idols and what they hoped to achieve going forward. It seemed that their time chatting had cut through the tension, and they performed Nanairo Prologue in high spirits. As if in sync with the members, the fans' voltage also rose to a fever pitch, and following the performance of Mikan na Seishun, the audience exploded with thunderous applause.
After all four songs from the group's first album had been performed, it was revealed that, like the senior groups in KAWAII LAB, CANDY TUNE also had a surprise to reveal. On the big screen, it was announced that CANDY TUNE's first solo live performance would be held at Spotify O-WEST on June 27. The members immediately shouted with joy.

"Aren't you full yet," Murakawa asked the audience, before announcing one more song.

CANDY TUNE performed hanamaru again, but unlike the first time, a music video produced in secret for the occasion played on the screen. Sounds of surprise and excitement immediately erupted from those in the audience.

The audience's voltage was at its highest during this performance, which was synchronized with the music video featuring the members in cute cheerleader outfits and a picnic scene that their friendship with one other. Although it was their first time on stage together, the seven members showed as much poise and dignity as their seniors.

At the end, each member shared a message with their fans. "I have a bad habit of second-guessing my own happiness. There have been so many times in my life when I wonder if I should be as happy as I am–but right now, I'm so incredibly overjoyed," said Fukuyama.

"I was so nervous before we got here," said Kirihara. "But when I saw all of your faces, I knew from the bottom of my heart that I had made the right choice to become an idol!"

"Even if I'm reborn, I hope to stand on this same stage again," said Minami while crying.

"I didn't really feel like an idol until today, and I was so afraid to stand up here in front of a packed audience," said Ogawa. "I never thought I'd be an idol," echoed Tachibana. Both showed intense appreciation for the countless fans that had gathered at the venue.

"I will always cherish this moment," said Miyano. "I hope to make many more memories in the future!"

"I never thought I could care for people so quickly after meeting them," said Murakawa, shedding a few tears. "I have so much love and affection for everyone, and I want the seven of us to keep working hard to share Harajuku with the world. Standing here now, I know that we can become an idol group loved around the globe!"

After each group had finished their performances, all 19 idols from all three KAWAII LAB groups stood on the same stage together.

As a final surprise, Misa Kimura announced that KAWAII LAB. SESSION would be held on June 12 at Zepp Shinjuku, a venue scheduled to open in April. "I'm so excited that we get to perform at Zepp," said FRUITS ZIPPER member Yui Sakurai.

With excitement in the venue still building, the final performance and the long-awaited collaboration began. All 19 members formed a circle and began to perform FRUITS ZIPPER's breakout hit Watashino Ichiban Kawaiitokoro. Fans in the audience were permitted to record during this part of the concert, and after the show concluded, countless videos were posted to social media sites.

A project to shoot a TikTok video of Happy Chocolate with the audience also took place at the end of the event. FRUITS ZIPPER member Mana Manaka gave a brief explanation of the choreography before taking a video of the fans gathered at the venue. The night ended as the idols and fans danced together.

KAWAII LAB is continuing to produce cutting-edge idols ready to be shared with the world. With the addition of CANDY TUNE, the future is looking bright, and fans will want to watch out for what's coming next.

Text: Masatoshi Mayuzumi
Photo: Shinsuke Hayashi / Miki Higashi

■Setlist

[IDOLATER]
Kesenai…(short ver.)
Endless Summer
Vapor City
Kimi ni MuCHU♡XX
Mahouno Kagiwo Teniiretara
DIAMOND
Endrollwo Mukaeru Maeni

[FRUITS ZIPPER]
RADIO GALAXY
Sekaiwa Kimikara Hajimaru
Happy Chocolate
Kanpeki Shugide☆
Watashino Ichiban Kawaiitokoro

[CANDY TUNE]
hanamaru
Kiss Me Patissier
Nanairo Prologue
Mikanna Seishun
hanamaru (MV.ver)

[KAWAII LAB.]
Watashi no Ichiban Kawaiitokoro

Information

<FRUITS ZIPPER Fan Club Exclusive Concert 'FIRST CONTACT'>

Date: April 10, 2023

Venue: Shirokane Takanawa SELENE b2
Time: Doors open 17:30 / Show starts 18:30
General Admission Presale Tickets: ¥4,500 (Standing, Tax Included)
*Excluding drinks
*This event is for members of the KAWAII LAB. Official Fan Club only.
*Accompanying guests must also be Fan Club members. We will confirm if you are a fan club member upon entrance to the venue.

Details: https://kawaiilab.asobisystem.com/news/detail/10284

<IDOLATER Anniversary LIVE>

Date: April 22, 2023

Venue: Spotify O-WEST

Time: Doors open 17:30 / Show starts 18:30
VIP Admission: ¥10,000 (Tax Included)

VIP Bonuses:
・Access to the front area of the venue
・Commemorative goods

General Admission: ¥1,500 (Standing, Tax Included)
*Excluding drinks

Details: https://kawaiilab.asobisystem.com/news/detail/10283

<KAWAII LAB. SESSION>

Date: June 12,

Venue: Zepp Shinjuku (Tokyo)

Time: Doors open 17:30 / Show starts 18:30
Starring: IDOLATER, FRUITS ZIPPER, CANDY TUNE
Admission: ¥5,000 (Priority Standing, Tax Included) / ¥3,000 (General Standing, Tax Included)
*Excluding drinks

Details: https://kawaiilab.asobisystem.com/news/detail/10281

<CANDY TUNE First Solo Concert>

Date: June 27, 2023

Venue: Spotify O-WEST

Time: Doors open 17:30 / Show starts 18:30
Admission: ¥5,000 (Priority Standing, Tax Included) / ¥2,000 (General Standing, Tax Included)
*Excluding drinks

Details: https://kawaiilab.asobisystem.com/news/detail/10285

KAWAII LAB. Report #19: New Idol Group CANDY TUNE Shares Thoughts on Upcoming Debut Concert

Following the success of the idol groups IDOLATER and FRUITS ZIPPER, KAWAII LAB., a project created to introduce Japan's growing idol culture to the world, has revealed the new group CANDY TUNE! Just as candy comes in a variety of flavors and shapes, each member of CANDY TUNE has their own unique personality and passion. Keeping KAWAII LAB's goal of bringing Harajuku to the world at the forefront of its activities, this idol group is ready to perform its pop tunes for audiences around the globe.

The group's name was created to convey gentleness, harmony, and sweet melodies, and on March 7, the debut album from these new idols hit all major streaming services. The titular CANDY TUNE is filled with powerful pop tracks already capturing the hearts of listeners around the world.

In CANDY TUNE's first appearance in the KAWAII LAB. Report series, we interviewed the members about their upcoming debut concert, KAWAII LAB. SESSION ~CANDY TUNE~. Are they ready to take to the stage?

-Your debut concert is coming up soon! How are you feeling? Share a message with the fans!

Bibian Murakawa

"Hi everyone! I'm Bibian Murakawa and my member color in CANDY TUNE is pink. The seven of us have been working together during all kinds of different lessons to become world-class idols. Everyone is so cheerful and each member has her own hobbies and special skills. It's been a blast spending time with them every day! We want the world to know what we're like inside and out, and to love us for who we are!"

Twitter: @bibian_ct1203
Instagram: @murakawabibiann
TikTok: @murakawabibiann

Mizuki Kirihara

"After so much training and so many different lessons, I'm happy to finally be able to perform on stage. We're lucky to have such amazing songs and costumes, and I hope to express myself in authentic CANDY TUNE style. Just spending each day with the members and staff, in general, fills me with so much happiness, and I can't wait to bring that joy to the fans! I just hope everyone can be happy!☺️"

Twitter: @mizuki_ct0221
Instagram: @kirihara_mizuki
TikTok: @kirihara_mizuki

Rino Fukuyama

"I feel blessed to have had all these months of lessons and prep before our debut, and I've really been giving my all! I want this to be the best possible debut concert and I hope we can exceed everyone's expectations. I know I'll be nervous before we go on stage, but this is something that will happen only once in my life, so I want to enjoy it as much as I can! I hope you enjoy listening to our music right up until you see the live performance!"

Twitter: @rino_ct1224
Instagram: @rinomaru_
TikTok: @rinomaru_

Nanako Ogawa

"Only a few days are left until our debut. I still can't believe I'm about to become an idol! (Laugh)

Thankfully, I've been able to interact with fans even before our debut. I feel so happy when I see people's words of support and hear about fans keeping track of new information coming out about CANDY TUNE each day. I hope I can cheer everyone up, even if it's just a little bit. Through CANDY TUNE, I'll make many dreams come true and devote myself to becoming someone's hope in this world!"

Twitter: @nachico_ct1001
Instagram: @__nchisan__
TikTok: @__nachisan__

Natsu Minami

"Not long ago, everything felt so new and I was just trying my hardest to keep up with lessons each day. But as we get closer to our debut, I feel more and more like I've really become an idol. I'm both nervous and excited about what I'll see at our first concert since it will be my first time appearing as a real idol! I'm just so happy to be a member of CANDY TUNE…I'll keep bettering myself right up until the show on 3/14!"

Twitter: @natsu_ct0317
Instagram: @nattanntan
TikTok: @nattanntan

Shizuka Miyano

"Each member of CANDY TUNE is very unique, and I think that really comes through in our performances. I can't wait to show you all how much we've grown! So many people have supported us since before our debut, and we'll never stop being grateful for that. Having been able to perform as idols in such a wonderful environment is a blessing. We'll keep improving ourselves in order to give even better performances in the future, but first, we want to give our all at our debut!"

Twitter: @shizuka_ct0530
Instagram: @myn_szk_ct
TikTok: @miyano_shicha.

Kotomi Tachibana

"I'm thankful to have been given so many opportunities leading up to our debut, like dance and singing lessons, speaking lessons, and so many other things that other idols might have never had a chance to do. I'm working hard every day to put those efforts to good use during our first live show! I have so many feelings about our first concert–I wonder what the view will be like! I want it to be a huge success, and while I'm a little anxious, I'm just looking forward to meeting the fans more than anything! ♡ I hope the concert makes everyone happy!"

Twitter: @kotomi_ct0525
Instagram: @kotomi_5chan
TikTok: @kotomi_5chan

Check out each member's profile here: https://www.moshimoshi-nippon.jp/ja/676709

The members of CANDY TUNE have been working hard as a team each and every day in preparation for their debut concert, focusing on the feelings they hope to convey to their new fans.

The girls are sure to put on a memorable show, and there's no doubt that their historical first performance will bring happiness to each and every person in attendance. Be sure to keep an eye on CANDY TUNE going forward!

CANDY TUNE Releases First Album 'CANDY TUNE'

CANDY TUNE, the newest group from KAWAII LAB, released their first album on March 7. KAWAII LAB is continuing to introduce Japanese idol culture to fans around the world.

The seven-member group is comprised of members Rino Fukuyama, Mizuki Kirihara, Natsu Minami, Nanako Ogawa, Bibian Murakawa, Shizuka Miyano, and Kotomi Tachibana. Just like candy, which comes in tons of different flavors and shapes, the members will bring their own unique personalities and quirks to their pop tunes as they carry on KAWAII LAB's mission of sharing Harajuku style with the world.

Two songs on the group's first album CANDY TUNE were produced by Naoki Kubo and Suu, former members of SILENT SIREN–the sweet and playful Kiss Me Patissier and the inspiring song hanamaru. Hirotaka Hayakawa, who has produced hit songs for countless artists, also contributed. Nanairo Prologue tells the story of the seven members moving forward across a rainbow-colored bridge, andMikan na Seishun (Unfinished Youth) has a fast-paced sound sure to be a hit with new fans. The group's artist photo and the jacket art for the album were provided by Yuko Takayama (yenter).

CANDY TUNE will hold its debut concert titled KAWAII LAB. SESSION ~CANDY TUNE~ on March 14 at Spotify O-EAST. To commemorate the special occasion, IDOLATER and FRUITS ZIPPER will also perform. The three groups will perform the FRUITS ZIPPER hit track Watashi no Ichiban Kawaiitokoro together during the event, and tickets are now on sale.

Additionally, new interviews with the members and behind-the-scenes footage have been uploaded to CANDY TUNE's official YouTube channel.

Information

CANDY TUNE – CANDY TUNE (1st Digital Album)
Streaming: March 7, 2023
Streaming URL: https://kawaiilab.lnk.to/CANDYTUNE
Available to stream on all major subscription music streaming services

Tracklist:
M1 Kiss Me Patissier
M2 hanamaru
M3 Nanairo Prologue
M4 Mikan na Seishun
M5 Kiss Me Patissier -Instrumental-
M6 hanamaru -Instrumental-
M7 Nanairo Prologue -Instrumental-
M8 Mikan na Seishun -Instrumental-

[Debut Concert Details]
Event Title: KAWAII LAB. SESSION ~CANDY TUNE~
Venue: Spotify O-EAST
Date: March 14, 2023
Time: Doors open 17:30 / Show starts 18:30 / VIP Event Ends 22:30
Performers: IDOLATER / FRUITS ZIPPER / CANDY TUNE

[Tickets]
Admission: VIP ¥5,000 / General ¥3,000 / Day-of ¥3,500
Tickets: https://w.pia.jp/t/candy-tune/

<Profile>
The idol group CANDY TUNE consists of seven members: Rino Fukuyama, Mizuki Kirihara, Natsu Minami, Nanako Ogawa, Bibian Murakawa, Shizuka Miyano, and Kotomi Tachibana.

The group was formed by the KAWAII LAB project, started by ASOBISYSTEM to promote Japanese idol culture around the world. CANDY TUNE will make its debut in March 2023.

Just like candy, which comes in tons of different flavors and shapes, the members will bring their own unique personalities and quirks to their pop tunes as they carry on KAWAII LAB's mission of sharing Harajuku style with the world.

Twitter: https://twitter.com/candy_tune_
Instagram: https://instagram.com/candy__tune
TikTok: https://www.tiktok.com/@CANDY_TUNE
YouTube: https://www.youtube.com/channel/UCU0PgOXf0lxzVxN2TLzMJkw
note(Live Schedule):https://note.com/candy_tune

<What is KAWAII LAB?>

KAWAII LAB is a new project by ASOBISYSTEM aiming to promote Japanese idol culture to the world. The company works to discover, train, and produce idols with the potential to be active on the world stage.

KAWAII LAB is produced by Misa Kimura, a model and TV personality. A fan of idols for many years, Kimura was formerly the leader of the idol group Musubizm.

Other KAWAII LAB. groups include IDOLATER, a culture-holic idol group consisting of finalists from ASOBISYSTEM's first national audition in 2018, and FRUITS ZIPPER, a group transmitting NEW KAWAII from Harajuku to the world debuting in April 2022.

In March 2023, the project launched a new idol group.
KAWAII LAB. will continue to promote Japanese idol culture to the world, launching and developing new idol groups, not only in Tokyo but in other cities as well!

Twitter: https://twitter.com/kawaii__lab
YouTube: https://youtube.com/channel/UCW8Q9LBGGBgK6a-u0C0h95A
Fan Club: https://kawaiilab.asobisystem.com/

【KAWAII LAB.】New Idol Group「CANDY TUNE」Debut Concert Planned for March 14 at Spotify O-EAST

In March 2023, a new idol group from KAWAII LAB will continue to share Japan's growing idol culture with fans around the world.

Following both IDOLATER and FRUITS ZIPPER, the new group is named CANDY TUNE. The name is meant to evoke the image of both kindhearted girls along with catchy melodies and harmonies. KAWAII LAB. will continue to focus on its concept of promoting Harajuku culture to the world.

CANDY TUNE will hold its debut concert titled KAWAII LAB. SESSION ~CANDY TUNE~ on March 14 at Spotify O-EAST. To commemorate the special occasion, IDOLATER and FRUITS ZIPPER will also perform.

All seven members of CANDY TUNE were officially announced.

Rino Fukuyama

"I'm Rino Fukuyama, also known as Rinomaru, and I'm happy to announce that I'll be a member of a new idol group from KAWAII LAB. It still feels like a dream, and I'm so excited to work in a totally new environment.
Lessons have already started, and seeing the incredible potential of the other members has me so excited to see what's to come. Honestly, I think we're going to be one of the strongest groups out there, so be sure to stay tuned!
I'm looking forward to taking on all kinds of new challenges. We're all going to make our dreams come true, so please support us!"

Twitter: @rino_ct1224
Instagram: @rinomaru_
TikTok: @rinomaru_

Mizuki Kirihara

"I'm so happy that I'll be an idol in this new environment with these wonderful members.
I hope everyone will support me as I do what I love and strive to become more expressive and strong.
We're getting ready to show you so many different sides of ourselves, and we'll be sure to never lose our sense of gratitude.
I'll pour everything I have into this and will make my dreams come true, and in the future, I want to show those who support me so many unique things!"

Twitter: @mizuki_ct0221
Instagram: @kirihara_mizuki
TikTok: @kirihara_mizuki

Natsu Minami

"Nice to meet you! I'm Natsu Minami, but you can call me Nattan.
I've worked as a model in the past, including some gravure shoots. From this point on, I'm going to use what I've learned to improve my singing and dancing, so look forward to it!

This is my first time taking lessons like this and participating in recording sessions. I've worked alone in the past, but the other members have been so supportive and I love them already! I'll do my best to show you all how much I've grown when we debut!"

Twitter: @natsu_ct0317
Instagram: @/nattanntan
TikTok: @nattanntan

Nanako Ogawa

"I'm incredibly grateful to be surrounded by girls who have experience as idols and who have such amazing potential. I can't believe I'm here.

Now that I'm spending time with these incredibly strong members each day, I can't wait until we make our debut!

I'll do my absolute best to devote myself to this group in my own way, so I hope you'll support me!"

Twitter: @nachico_ct1001
Instagram: @__nchisan__
TikTok: @__nachisan__

Bibian Murakawa

"My name is Bibian Murakawa, and I'll soon be making my debut as a member of CANDY TUNE. I'm excited to show everyone how much I've grown during my last seven and a half years as an idol!

I'll do my best to make my dream of designing apparel come true, along with supporting the dreams of all the members! I hope you'll support us!

All seven members are incredibly powerful and skilled, so be sure to look forward to our debut concert and all other live shows in the future. Together, we'll create the most beautiful view. I'm sure you'll find a favorite member soon!" ❤

Twitter: @bibian_ct1203
Instagram: @murakawabibiann
TikTok: @murakawabibiann
YouTube: @murakawabibiann99

Shizuka Miyano

"Hello! I'm Shizuka Miyano, a member of KAWAII LAB's third idol group CANDY TUNE!

I'm very much looking forward to starting in a new environment, and I'm having a wonderful time spending my days with the members and staff. I'd like to challenge myself in both my idol career and in other new jobs so that I can share my happiness with as many people as possible going forward. We'll strive every day to be the best group we can be, and to give back to those who support us! We'll always be grateful!

We appreciate your support!"

Twitter: @shizuka_ct0530
Instagram: @myn_szk_ct
TikTok: @miyano_shicha.

Kotomi Tachibana

"I spend each and every day thankful for the people who are allowing me to do this–those who have always supported me, the staff, my family, and the other wonderful members.

Going forward, I'll devote myself to repaying everyone's kindness, and I hope to become a person who can move your heart.

Let's share tons of fun and happy times together!

While I'm still very much a novice, I won't forget my dream, and I hope to progress little by little. Please give me your support!"

Twitter: @kotomi_ct0525
Instagram: @kotomi_5chan
TikTok: @kotomi_5chan

FRUITS ZIPPER Completes First Tour, Announces Solo Concert in Taiwan and 1st Anniversary Shows in Tokyo and Osaka

FRUITS ZIPPER held the final performance of FRUITS ZIPPER 1st LIVE TOUR 2023 -WINTER- ♡BE AT THE HEART♡ on February 12, 2023 at LINE CUBE SHIBUYA.

FRUITS ZIPPER debuted on April 24, 2022. The group's song Watashino Ichiban Kawaiitokoro skyrocketed in popularity after its release on April 29 of last year, becoming a huge hit on TikTok and one of the most popular tracks in the idol world.

Much like the numerous festivals FRUITS ZIPPER appeared in during the summer of 2022, as soon as the concert ended, the idol fans packed into the venue quickly dispersed as if a storm had come through.

The group's first tour was announced in October 2022. The announcement that there would be a male-only show and a female-only show was a surprise to many female fans, and two weeks later it was announced that the Osaka venue would be changed to Namba Hatch due to huge ticket sales. Soon after, it was announced that the tour finale would be held at LINE CUBE SHIBUYA.

The difficulty of organizing a tour for a new idol group and attracting fans seemed clear, but the shows at LINE CUBE SHIBUYA and Namba Hatch managed to sell out well before the tour began, creating a ton of buzz in the idol world.

LINE CUBE SHIBUYA was close to overflowing, and the live soundtrack was created by trackmaker YUC'e for this tour. As the live title ♡BE AT THE HEART♡ suggests, the emotion and excitement in the venue continued to grow with every heartbeat.

Following the opening track, FRUITS ZIPPER appeared on stage to perform the song RADIO GALAXY, also by YUC'e. The tour finale opened with this beloved track that perfectly expresses the group's NEW KAWAII concept.

Following this, the group performed the new song Welcome to the ♡ Furuppa!, a track that introduces each member. Performed for the first time on this tour, it's a great way to open a concert and get the audience hyped and up to speed.

The members introduced themselves during the MC, expressing their thoughts about the concert and sharing their gratitude to the packed house. While the members were nervous, Karen Matsumoto was smiling as usual. "I'll do my best," she said with a smile.

Following the MC, the group continued with well-known tracks like Kimi no Akarui Mirai wo Oikakete, skyfeelan, Re→TRY & FLY, and We are Frontier.

After a video was played, Yui Sakurai's solo part in the song Sekai wa Kimi kara Hajimaru drew the audience's attention to the stage. Performed during this tour, the song Zutto, Zutto, Zutto shared FRUITS ZIPPER's kawaii vibe.

During the next MC statement, FRUITS ZIPPER began a special corner seen on Atsumare☆Furuppa!, a stream available once a month on OPENREC.tv to subscribers only. Titled 'The Valentine's Day Heart-Pounding Phrase Contest,' the members shared their most romantic and heartwarming lines with the audience. For those who were unable to attend the show, be sure to tune into Atsumare☆Furuppa!

As the concert continued, the audience waved their towels in the air along with Furefure Summer! and Kanpeki shugi de☆, both staples at FRUITS ZIPPER live shows. The group's anthem Watashino Ichiban Kawaiitokoro began to play, summoning heart-shaped messages to fall from the ceiling and rain down on fans.

The final song performed was Happy Chocolate, which was just released on February 1. The song was created to become a standard Valentine's Day track for Gen Z and has already become a smash hit on TikTok.

FRUITS ZIPPER appeared on stage for an encore following seemingly endless clapping. The members took turns chatting about anything on their minds, with many of the girls shedding some well-earned tears. "From Harajuku to the world! Please continue to follow us," Luna Nakagawa cried out to the crowd.

For the encore, the group performed the never-before-heard song Cho Medetai Song ~Konna ni Shiawase de Iinokana?~ (The Super Joyful Song ~Is It Okay to Be This Happy?~), created by Yamamoto Sho and Gento Miyano.

The tour's finale concluded with a second performance of Happy Chocolate.

During the last MC, the members announced that they would be holding a solo concert in Taiwan. An official fan club for KAWAII LAB. was also announced, along with a FRUITS ZIPPER first anniversary concert to be held on May 4 at Toyosu PIT and on May 26 at Namba Hatch.

After this tour finale at LINE CLUB SHIBUYA and the group's first-anniversary concert announcements, I could only think one thing–" It's only been a year?!"

It's clear that FRUITS ZIPPER is only getting started. Be sure to follow them as they continue to take the idol world by storm in 2023.

Text: Mizuki Hasegawa

Photo: Yuuna Yoshimori

FRUITS ZIPPER 1st Anniversary Photo Book

Tokyo News, the publisher of B.L.T and other popular TV magazines, will release a photobook celebrating the first anniversary of FRUITS ZIPPER on April 24, 2023!

FRUITS ZIPPER is a 7-member idol group that debuted in April 2022 under the concept "from Harajuku to the World." The group's second single Watashino Ichiban Kawaiitokoro became a massive hit on TikTok, pulling in over 600 million views. Having become incredibly popular, the group's first solo tour in Tokyo, Nagoya, and Osaka in February sold out at all venues, including LINE CUBE SHIBUYA and Namba Hatch. A photobook commemorating the first year of FRUITS ZIPPER will be on sale in April.

FRUITS ZIPPER Live in Taiwan 2023

【KAWAII LAB.】New Idol Group「CANDY TUNE」Debut Concert Planned for March 14 at Spotify O-EAST

A new idol group is coming in March 2023 from KAWAII LAB. , to promote Japan's growing idol culture to the world.

So far, four members have been announced ahead of the group's debut concert. The group name and details of their debut concert have just been revealed!

Following IDOLATER and FRUITS ZIPPER, the third idol group born from KAWAII LAB. has been announced as CANDY TUNE. The name is meant to evoke the image of both kindhearted girls and catchy melodies and harmonies.KAWAII LAB. will continue to focus on its concept of promoting Harajuku culture to the world.

The four members announced so far are Mizuki Kirihara, Rino Fukuyama, Natsu Minami, and Nanako Ogawa. More members will be announced in the near future.

Clockwise from top: Mizuki Kirihara, Nanako Ogawa, Rino Fukuyama, Natsu Minami

CANDY TUNE's debut concert titled KAWAII LAB. SESSION ~CANDY TUNE~ will be held on March 14 at Spotify O-EAST! IDOLATER and FRUITS ZIPPER, both created by KAWAII LAB., will also perform, with the members of CANDY TUNE performing on the same stage as their seniors for the first time.

Information

KAWAII LAB. SESSION ~CANDY TUNE~
Venue: Spotify O-EAST
Date: March 14, 2023
Time: Doors open 17:30 / Show starts 18:30 / VIP Event Ends 22:30
Performers: IDOLATER / FRUITS ZIPPER / CANDY TUNE
https://w.pia.jp/t/candy-tune/

[Tickets]
Admission: VIP ¥5,000 / General ¥3,000 / Day-of ¥3,500
Tickets: https://w.pia.jp/t/candy-tune/
VIP Admission Lottery: February 2 at 21:00 – February 15 at 23:59
General Sales: February 18, 12:00~

■CANDY TUNE Official Social Media
Twitter:@candy_tune_
Instagram:@candy__tune
TikTok:@CANDY_TUNE

KAWAII LAB. Report #18: The Lowdown on FRUITS ZIPPER's New Track 'Happy Chocolate' ♡

FRUITS ZIPPER released the new song Happy Chocolate on February 1, 2023. Happy Chocolate was written by Shou Yamamoto, who previously wrote the group's smash-hit second single Watashino Ichiban Kawaiitokoro, which currently has over 600 million views on TikTok.

In this new report, we sat down to interview the members about their new song Happy Chocolate. Read on to see more about the new track's cute choreography, highlights of the lovey-dovey music video, and much more!♡

–What kind of a song is Happy Chocolate?

Luna: "This Valentine's Day song is packed with tons of cuteness. It's one of those songs you'll catch yourself humming to and can't get out of your head! My favorite lyrics are "I want to reward myself with my love," and "I want to reward myself starting today!" I want to reward myself every day for my hard work."

–What were your first impressions of the song?

Amane: "I thought it sounded so cute and happy. When I heard that it was a Valentine's Day song, I was shocked that it was already that time of year!"

Mana: "I couldn't get the chorus out of my head, and even before I learned the whole thing, I was humming it constantly. I instantly thought that when the song was released, it would be stuck in people's heads for a while!"

–The Happy Chocolate dance is super cute. What do you focus on to make it extra adorable?

Karen: "The video is full of us eating chocolate, and the trick making that extra cute is to focus on how you take a bite!"

Noel: "I think it's pretty easy to make a dance cute if you dance with lots of chocolate in mind! When you're dancing, think about how sweet chocolate is, how much you love it, and how yummy it is! ♡"

–Tell us your favorite part of the Happy Chocolate music video!

Yui: "I hope everyone enjoys this music video with all of us eating chocolate together!
There is a cutout with a hashtag somewhere, so be sure to take a look at it and see what it says.🥰 Personally, I hope you don't miss the face about 3 seconds before the end of the music video!" ♡ (Laugh)

Suzuka: "I love the scenes where everyone is dressed up cooks making chocolate.♡
In the first take, everyone was really cooking without paying attention to the camera. It was a real FRUITS ZIPPER moment (laugh).
Our outfits are so cute too! ♡♡
Also, look at the rings on my fingers, they are so cute!"

–Do you have any messages for the fans?

Yui: "I think this song is an interesting and extremely cute pop song. I think FRUITS ZIPPER shows off so many kinds of kawaii♡ It's NEW KAWAII!" ♡ (Laugh)

Happy Chocolate is a wonderful song that will not only make your heart pound this Valentine's Day, but will also bring you plenty of happiness!

Please listen to it! 🥰"

Karen: "Sweet, sweet, sweet, sweet, please fall in love with Karen!"

Happy Chocolate will be performed live for the first time at the FRUITS ZIPPER 1st One Man Tour 2023 -WINTER- ♡BE AT THE HEART♡ concert. Only general tickets are on sale for the expanded capacity show at Namba Hatch in Osaka on February 5 and the tour's final show at LINE CUBE SHIBUYA in Tokyo on February 12, so grab them while you can!

FRUITS ZIPPER Releases New Valentine's Day Song 'Happy Chocolate' along with Music Video

The popular idol group FRUITS ZIPPER has released its long-awaited new single Happy Chocolate, just in time for Valentine's Day.

The group hopes the song will become the new Valentine's Day anthem. Happy Chocolate was written by Shou Yamamoto, who previously wrote the group's smash-hit second single Watashino Ichiban Kawaiitokoro, which currently has over 600 million views on TikTok.

The light-hearted track is a love song following a woman celebrating Valentine's Day.

Fans who watch the music video may recognize Sako Makita's signature choreography. The artist also choreographed the dance for Watashino Ichiban Kawaiitokoro, and the new video completely captures the adorable aura of the FRUITS ZIPPER members. The music video premiered at 20:00 on February 1.

Happy Chocolate will be performed live for the first time at the FRUITS ZIPPER 1st One Man Tour 2023 -WINTER- ♡BE AT THE HEART♡concert on February 3. Tickets are completely sold out for the ReNY Limited show in Nagoya on February 3, the men-only WWW X show in Tokyo on February 9, and the women-only performance on February 10. VIP tickets for the extra capacity Namba Hatch performance in Osaka on February 5 and the tour finale at LINE CUBE SHIBUYA in Tokyo on February 12 are also sold out. Only general admission tickets are available for these two shows.

From February 1 to February 14, a limited-time FRUITS ZIPPER Valentine pop-up shop is being held on the 5th floor of Laforet Harajuku. Fans will be able to purchase exclusive items, see the group's costumes, and leave notes on a giant board for the members to see. Don't miss it!

For the latest FRUITS ZIPPER news, follow the group on Twitter (@fruits_zipper).

Information

<Single Details>
Happy Chocolate– FRUITS ZIPPER (9th Single)
Release Date: February 1, 2023
Streaming URL: ssm.lnk.to/HappyChocolate

<Tour Information>
■FRUITS ZIPPER 1st One Man Tour 2023 -WINTER- ♡BE AT THE HEART♡
Date: February 3, 2023 *Sold Out
Venue: ReNY limited
Time: Doors open 17:30 / Show starts 18:30
Contact: Sunday Folk Promotion (052-320-9100) *Open daily 12:00-18:00

Date: February 5, 2023
Venue: Nanba Hatch
Time: Doors open 16:30 / Show starts 17:30
Contact: Kyodo Information (0570-200-888)

FRUITS ZIPPER 1st LIVE TOUR 2023 WINTER 〜FRUITS DAY〜 *Sold Out
Date: February 9, 2023
Venue: Shibuya WWW X
Time: Doors open 18:00 / Show starts 19:00
Contact: HOT STUFF PROMOTION (03-5720-9999) *Open weekdays 11:00-19:00

FRUITS ZIPPER 1st LIVE TOUR 2023 WINTER 〜ZIPPER DAY〜 *Sold Out
Date: February 10, 2023
Venue: Shibuya WWW X
Time: Doors open 17:30 / Show starts 18:30
Contact: HOT STUFF PROMOTION (03-5720-9999) *Open weekdays 11:00-19:00

[Tickets]
VIP (Standing): ¥15,000 (Tax Included, Drinks Separate)
General (Standing): ¥5,000 (Tax Included, Drinks Separate)

■FRUITS ZIPPER 1st LIVE TOUR 2023 WINTER -TOUR FINAL –
Date: February 12, 2023
Venue: LINE CUBE SHIBUYA
Time: Doors open 17:00 / Show starts 18:00
Contact: Sunrise Promotion Tokyo (0570-00-3777) *Open weekdays 12:00-15:00

[Tickets]
VIP (Reserved Seats): ¥18,000 (Tax Included) *Sold Out
General (Reserved Seats): ¥6,500 (Tax Included)

General Sales: 1/14, 10:00~
Sales URL: http://l-tike.com/fruitszipper/

■Notes
・Up to 2 tickets per person per purchase. (Young children not permitted.)
・Tickets will be electronic.
・The Tokyo performance on February 9 will be men-only.
・The Tokyo performance on February 10 will be women-only.
・Transferring or reselling tickets for a fee without the consent of the event
organizer is prohibited.

FRUITS ZIPPER Valentine Pop-Up Shop
Running: February 1 – February 14, 2023
Venue: Laforet Harajuku 5F, MAKE THE STAGE
*Closed on February 7, February 8

Details Here
https://www.laforet.ne.jp/pop_up_shop/fruitszipper_2301/

<FRUITS ZIPPER>
The fresh new idol group FRUITS ZIPPER, created as a part of ASOBISYSTEM's KAWAII LAB project, is aiming to introduce Japan's ever-growing idol culture to the world. The producer of the group is model and celebrity Misa Kimura, who is also the general producer of KAWAII LAB. A lover of idols for years, Kimura previously served as the leader of the idol group Musubizm.
The group's name combines FRUITS, meaning 'to bear fruit,' and ZIP, meaning 'to give energy.' Under the concept 'from Harajuku to the world,' FRUITS ZIPPER will transmit what they call 'NEW KAWAII' from Harajuku, an area known for fashion and individuality, to their growing global fanbase.

Twitter:https://twitter.com/fruits_zipper
Instagram:https://instagram.com/fruits_zipper
YouTube:https://www.youtube.com/channel/UCW8Q9LBGGBgK6a-u0C0h95A
TikTok:https://vt.tiktok.com/ZSen7dJAT/
Facebook:https://www.facebook.com/FRUITSZIPPER/

FRUITS ZIPPER Valentine Pop-Up Shop to Open at Laforet Harajuku

Laforet Harajuku will host a pop-up shop inspired by the up-and-coming idol group FRUITS ZIPPER from February 1 until February 14! The FRUITS ZIPPER Valentine Pop-Up Shop will be found on the 5th floor MAKE THE STAGE area.

FRUITS ZIPPER debuted in April 2022 and embodies a simple concept: "From Harajuku to the World." The group's second single Watashino Ichiban Kawaiitokoro exploded in popularity on TikTok, pulling in over 600 million views. In February, the girls will embark on their first solo concert tour in Tokyo, Nagoya, and Osaka. This is the first FRUITS ZIPPER-inspired limited-time shop, and during the event, visuals of the group's members will be displayed in the show windows found on the first floor of Laforet Harajuku.

◆About the FRUITS ZIPPER Valentine Pop-Up Shop

When entering the venue, fans will be greeted by a 5-meter-wide board where visitors can write and attach their messages to the FRUITS ZIPPER members on heart-shaped cards. Costumes that the members have worn on stage will also be on display, allowing fans to see each stitch up close.

Exclusive items featuring new photos of the members will be on sale at the pop-up shop. Fans can enjoy seeing the girls in their own personal style, and these items will only be available during the event! Starting February 4, tour merch for the group's upcoming solo concert series will also be available for purchase.

◆Collaboration with Fruit Sandwich Specialty Store 'Fruits Box Daikanyama'

Last year's popular collaboration with Fruit Box Daikanyama, a well-known fruit sandwich shop, is happening again in 2023! Fans can find the Collaboration Gift Box for sale, including seven baked meringue goods each featuring one of the member's colors. The box also comes with snapshots of the members, and for a few lucky fans, these snaps might be signed! The idol group and sandwich shop have also teamed up to create the Collaborative Lucky Grab Bag Lottery, including popular FRUITS ZIPPER goods and original items from Fruits Box Daikanyama. The lucky first-prize winner will receive a special set of all available February tour merchandise in all sizes.

◆Member Appearance Planned on Valentine's Day

On February 14, the final day of the pop-up shop, the members of FRUITS ZIPPER will make an appearance! Guests will be able to participate in the first-ever hands-on event with the members, so keep an eye out for more details!

Stay up to date with the latest FRUITS ZIPPER news at the official Twitter page (@FRUITS_ZIPPER).

FRUITS ZIPPER Pop-Up Shop Exclusive Goods


Random Photo – Valentine pop-up ver. (21 varieties): ¥330 (Tax Included)


Random Pin – Valentine pop-up ver. (7 varieties): ¥500 (Tax Included)


Random Purikura Stickers – Valentine pop-up ver. (14 varieties): ¥600 (Tax Included)

Information

FRUITS ZIPPER Valentine POP-UP SHOP
Running: February 1 – February 14, 2023
Venue: Laforet Harajuku 5F MAKE THE STAGE
*Closed on February 7 and February 8

[Fruits Box Daikanyama Collaboration Goods]
Collaboration Gift Box: ¥3,500 (Tax Included)
Collaborative Lucky Grab Bag Lottery: ¥1,500 per try (Tax Included)

Check out more details about the pop-up below!
https://www.laforet.ne.jp/pop_up_shop/fruitszipper_2301/

Stay up to date:
FRUITS ZIPPER Official Twitter
https://twitter.com/FRUITS_ZIPPER/

<Tour Information>
FRUITS ZIPPER 1st LIVE TOUR 2023 WINTER

Date: February 3, 2023
Venue: ReNY limited
Time: Doors open 17:30 / Show starts 18:30
Contact: Sunday Folk Promotion (052-320-9100) *Open daily 12:00-18:00

Date: February 5, 2023
Venue: Nanba Hatch
Time: Doors open 16:30 / Show starts 17:30
Contact: Kyodo Information (0570-200-888)

FRUITS ZIPPER 1st LIVE TOUR 2023 WINTER 〜FRUITS DAY〜
Date: February 9, 2023
Venue: Shibuya WWW X
Time: Doors open 18:00 / Show starts 19:00
Contact: HOT STUFF PROMOTION (03-5720-9999) *Open weekdays 11:00-19:00

FRUITS ZIPPER 1st LIVE TOUR 2023 WINTER 〜ZIPPER DAY〜
Date: February 10, 2023
Venue: Shibuya WWW X
Time: Doors open 17:30 / Show starts 18:30
Contact: HOT STUFF PROMOTION (03-5720-9999) *Open weekdays 11:00-19:00

FRUITS ZIPPER 1st LIVE TOUR 2023 WINTER -TOUR FINAL –
Date: February 12, 2023
Venue: LINE CUBE SHIBUYA
Time: Doors open 17:00 / Show starts 18:00
Contact: Sunrise Promotion Tokyo (0570-00-3777) *Open weekdays 12:00-15:00

Buy tickets for all shows here: https://l-tike.com/artist/000000000899959/

New Idol Group from KAWAII LAB Project Reveals 2 More Members

In March 2023, a brand-new idol group from KAWAII LAB will be born, furthering the project's aim to introduce Japanese idol culture to the world. The first two members of the mysterious group were revealed in December 2022 and two more members have just been announced.

Following Rino Fukuyama and Mizuki Kirihara, gravure model Natsu Minami and experienced idol Nanako Ogawa have joined the new group. The number of members has not yet been revealed, but more additions to the group are expected to be announced ahead of the girl's March 2023 debut.

The group's name and debut concert details will be announced in the future.

Following the stunning success of both IDOLATER and FRUITS ZIPPER, we're looking forward to seeing KAWAII LAB's third group!

<Member Comments>


Natsu Minami

"Nice to meet you! I'm Natsu Minami, but you can call me Nattan.
I've worked as a model in the past, including some gravure shoots. From this point on, I'm going to use what I've learned to improve my singing and dancing, so look forward to it!

This is my first time taking lessons like this and participating in recording sessions. I've worked alone in the past, but the other members have been so supportive and I love them already! I'll do my best to show you all how much I've grown when we debut!"

Birthplace: Tokyo
Height: 156cm
Birthday: March 17, 2001
Talent: Making clothes
Hobbies: Photography, cosplay

Twitter: https://twitter.com/nattanntan
Instagram: https://www.instagram.com/nattanntan/
TikTok: https://www.tiktok.com/@nattanntan


Nanako Ogawa

"I'm incredibly grateful to be surrounded by girls who have experience as idols and who have such amazing potential. I can't believe I'm here.

Now that I'm spending time with these incredibly strong members each day, I can't wait until we make our debut!

I'll do my absolute best to devote myself to this group in my own way, so I hope you'll support me!"

Birthplace: Hokkaido
Height: 160cm
Birthday: October 1, 1999
Talents: Figure skating, finding ♡ in my everyday life, memorizing choreography quickly
Hobbies: Taking selfies, fortune telling, social media, watching mukbangs

Twitter: https://twitter.com/__nchisan__
Instagram: https://www.instagram.com/__nchisan__/
TikTok: https://www.tiktok.com/@__nachisan__

Information


KAWAII LAB. is a project spearheaded by ASOBISYSTEM with the aim of introducing the world to popular Japanese idol culture. The company works to discover, train, and produce idols with the potential to be active on the world stage.

KAWAII LAB is produced by Misa Kimura, a model and TV personality. A fan of idols for many years, Kimura was formerly the leader of the idol group Musubizm.
Other KAWAII LAB. groups include IDOLATER, a culture-holic idol group consisting of finalists from ASOBISYSTEM's first national audition in 2018, and FRUITS ZIPPER, a group transmitting NEW KAWAII from Harajuku to the world debuting in April 2022.
In March 2023, a new idol group will be born.
KAWAII LAB. will continue to promote Japanese idol culture to the world, launching and developing new idol groups, not only in Tokyo but in other cities as well.
Twitter: https://twitter.com/kawaii__lab
YouTube: https://youtube.com/channel/UCW8Q9LBGGBgK6a-u0C0h95A

IDOLATER
Official HP: https://note.com/idolater
Twitter: https://twitter.com/Official_IDLT
Instagram: https://www.instagram.com/idolater_official/
YouTube: https://www.youtube.com/IDOLATER
TikTok: https://www.tiktok.com/@idolater.official?lang=ja-JP

FRUITS ZIPPER
Twitter: https://twitter.com/fruits_zipper
Instagram: https://instagram.com/fruits_zipper
YouTube: https://youtube.com/channel/UCQG8tNnV4hKetLhMb4MopHQ
TikTok: https://www.tiktok.com/@fruits_zipper
note: https://note.com/fruits_zipper

Zipper Magazine's 2022-2023 Winter Issue on Sale Now

The Winter 2022-2023 issue of the revived fashion creator magazine Zipper went on sale on December 23.

This issue focuses on this winter's must-know trends and is packed with coordination tips, outfit plans through spring, snapshots, hair and makeup tips, and much more.

Zipper ended its 24-year history in December 2017. In March 2022, ASOBISYSTEM teamed up with DONUTS Inc. to revive the magazine as a quarterly release. The fashion magazine, popular with Gen Z, is known for sharing details aspects of Harajuku culture and will continue to share more from the creative center of Tokyo for years to come.

Standard Edition (Cover: Nagisa Saito)

Another Edition (Cover: FRUITS ZIPPER)

Information

Zipper 2022-2023 Winter Issue
Release Date: December 23, 2022
Price: ¥700
Publisher: DONUTS
Publishing Company: Shodensha

Available at bookstores nationwide and online

Amazon
・通常版
・anotehr edition

Official Site
https://www.zipper.jp/

New Idol Group from KAWAII LAB Project Coming in March 2023

In March 2023, a brand-new idol group from KAWAII LAB will be announced, furthering the project's aim to introduce Japanese idol culture to the world. Two members have been announced ahead of the group's debut.

Rino Fukuyama and Mizuki Kirihara have been announced as members, both having former idol experience. It's unclear how many members the group will have in total, but more details are expected to be revealed in the coming months.

We're looking forward to seeing what KAWAII LAB's third group will be, following the stunning success of both IDOLATER and FRUITS ZIPPER.

<Member Comments>

Rino Fukuyama

"I'm Rino Fukuyama, also known as Rinomaru, and I'm happy to announce that I'll be a member of a new idol group from KAWAII LAB. It still feels like a dream, and I'm so excited to work in a totally new environment.
Lessons have already started, and seeing the incredible potential of the other members has me so excited to see what's to come. Honestly, I think we're going to be one of the strongest groups out there, so be sure to stay tuned!
I'm looking forward to taking on all kinds of new challenges. We're all going to make our dreams come true, so please support us!"

Birthplace: Tokyo
Height: 155cm
Birthday: December 24
Talents: Dance, Choreography, English (Spent time abroad)
Hobbies: Watching girls' basketball, Cosmetics

Twitter: https://twitter.com/aksb_rino
Instagram: https://www.instagram.com/rinomaru_/
TikTok: https://www.tiktok.com/@rinomaru_

Mizuki Kirihara

"I'm so happy that I'll be an idol in this new environment with these wonderful members.
I hope everyone will support me as I do what I love and strive to become more expressive and strong.
We're getting ready to show you so many different sides of ourselves, and we'll be sure to never lose our sense of gratitude.
I'll pour everything I have into this and will make my dreams come true, and in the future, I want to show those who support me so many unique things!"


Birthplace: Ibaraki Prefecture
Height: 148cm
Birthday: February 21, 2003
Talent: Dance
Hobbies: Music, Leaning languages (Korean, English)

Twitter: https://twitter.com/kirihara_mizuki
Instagram: https://www.instagram.com/kirihara_mizuki/
TikTok: https://www.tiktok.com/@kirihara_mizuki

<Comment from KAWAII LAB. Producer Misa Kimura>
"I'm so pleased to announce that a new group is on the way from KAWAII LAB. As always, I'll do my very best to make KAWAII LAB the best it can be–a place where these girls can be serious about their idol careers and bring audiences the biggest possible thrills. Between IDOLATER, FRUITS ZIPPER, and this new group, I hope you're looking forward to what's coming from KAWAII LAB!"

Information

<What is KAWAII LAB?>

KAWAII LAB. is a project spearheaded by ASOBISYSTEM with the aim of introducing the world to popular Japanese idol culture. The company works to discover, train, and produce idols with the potential to be active on the world stage.

KAWAII LAB is produced by Misa Kimura, a model and TV personality. A fan of idols for many years, Kimura was formerly the leader of the idol group Musubizm.

Other KAWAII LAB. groups include IDOLATER, a culture-holic idol group consisting of finalists from ASOBISYSTEM's first national audition in 2018, and FRUITS ZIPPER, a group transmitting NEW KAWAII from Harajuku to the world debuting in April 2022.

In March 2023, a new idol group will be born.

KAWAII LAB. will continue to promote Japanese idol culture to the world, launching and developing new idol groups, not only in Tokyo but in other cities as well!

Twitter: https://twitter.com/kawaii__lab
YouTube: https://youtube.com/channel/UCW8Q9LBGGBgK6a-u0C0h95A

<KAWAII LAB. Groups>

IDOLATER
Official HP: https://note.com/idolater
Twitter: https://twitter.com/Official_IDLT
Instagram: https://www.instagram.com/idolater_official/
YouTube: https://www.youtube.com/IDOLATER
TikTok: https://www.tiktok.com/@idolater.official?lang=ja-JP

FRUITS ZIPPER
Twitter: https://twitter.com/fruits_zipper
Instagram: https://instagram.com/fruits_zipper
YouTube: https://youtube.com/channel/UCQG8tNnV4hKetLhMb4MopHQ
TikTok: https://www.tiktok.com/@fruits_zipper
note: https://note.com/fruits_zipper