ZIG is located on Chazawa Street that connects Sangenjaya and Shimokitazawa/Higashikitazawa and it takes 7 minutes on foot from Sangenjaya Station to get to the shop. The interior of the shop is made of wood. The shop has a moody atmosphere like an old folk house.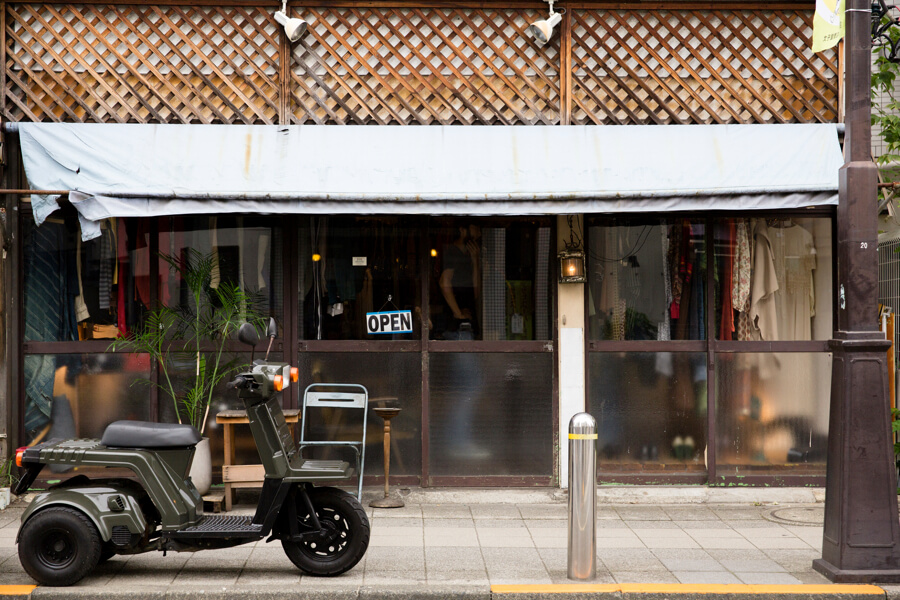 The items for men are placed at the right side of the shop and items for women are placed at the left side. Small racks are installed in the center of the shop.
ZIG was opened in 2015. Mao Taniguchi, the owner of the shop selects the men's items and his wife Mai selects the women's items.
She comments on her selections: "I am particular about details, the design and the sizes of the clothes. You have to be a woman to find just the right item."
Items with wide sleeves and tight waists, lace items which are firmly made, and jersey tops which look good to be coordinated with girly skirts… The selection is superb! I couldn't meet with Mai but I thought she must be a person who has a good sense while looking at the clothes.
ZIG is a made-up word but they realized after that the word is an adjective meaning "drowsy."
"The three of us working in this shop are kinda "drowsy" so I like this word."
The shop is owned by the Taniguchi couple and Matsuo.
"I think the name of our shop is very catchy. ZIG. I like this name very much!"
Nighttime is a mysterious time that makes us feel free and innocent. The shop which is open until late night has items such as sexy dresses and oversized clothes for men. Let's visit the shop and encounter their special clothes!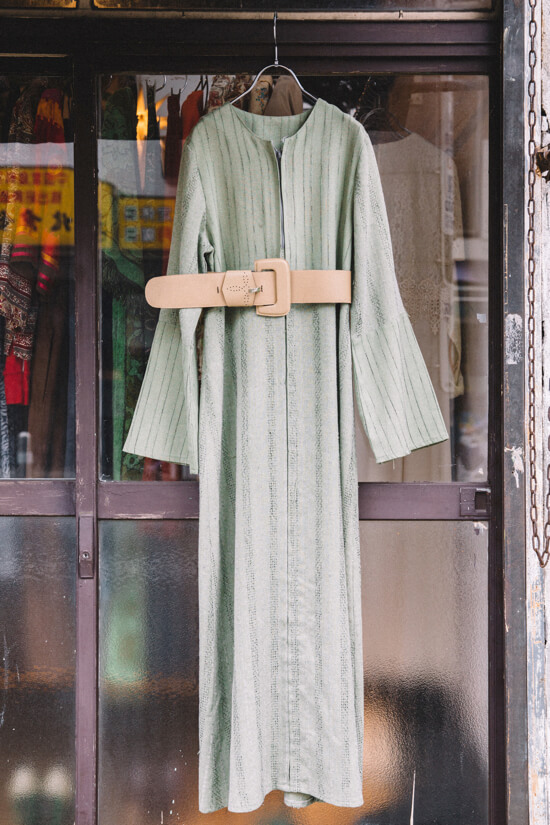 Dress 16,000 yen + tax, belt 73,000 yen + tax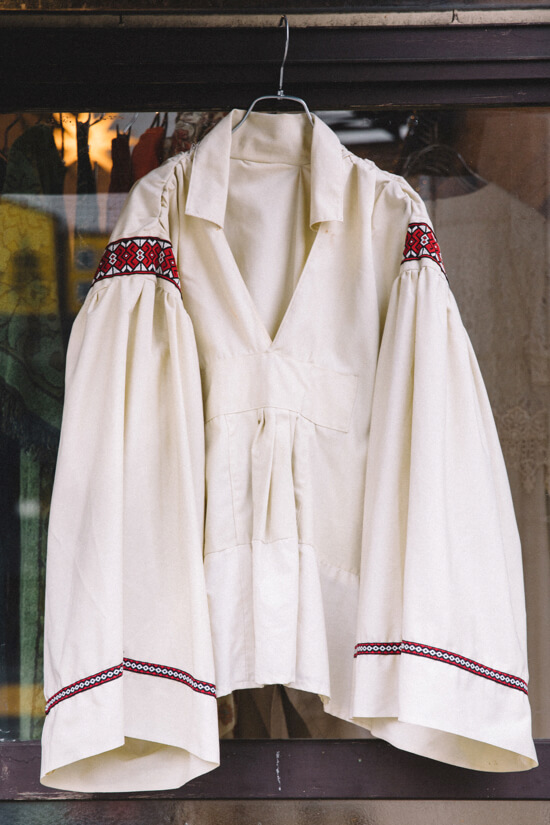 Vintage tunic 23,000 yen + tax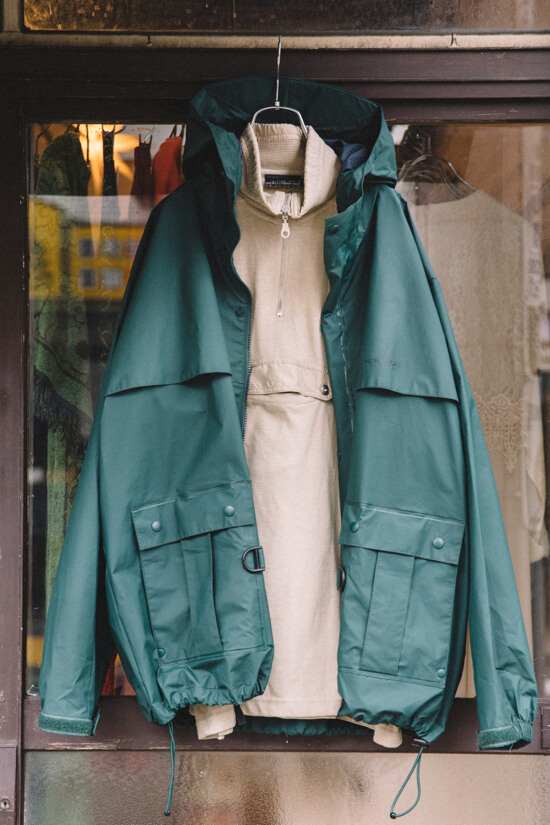 Tops 7,500 yen + tax, Jacket 12,000 yen + tax
■Information
Address: 1F, 3-18-6, Taishido, Setagayaku
Business hours: 15:00 to 24:00
Holiday: no holidays
TEL: 03-3413-8850
Instagram:@zig_usedclothing
Photo:Kayo Sekiguchi
Edit:Namiko Azuma
Text:Miiki Sugita