Make your second-hand clothing fashion debut at the gorgeous Santa Monica clothing store in Harajuku
If you're someone that says "I love second-hand clothes," then you might also think the following. That you're knowledgeable when it comes to fashion. You're serious about it. You like things that are out there and different. But really, it shouldn't be like that. It doesn't matter if you're not well-informed about fashion, it doesn't matter if you're not sure what you want, and there's nothing wrong with seeking out some normal looking clothes. And of course, if it's your first time buying second-hand clothes, that's fine too.
Any kind of second-hand clothing can be picked up by anyone. And that's the kind of message "Santa Monica" embrace, the long-running second-hand clothing shop in Harajuku.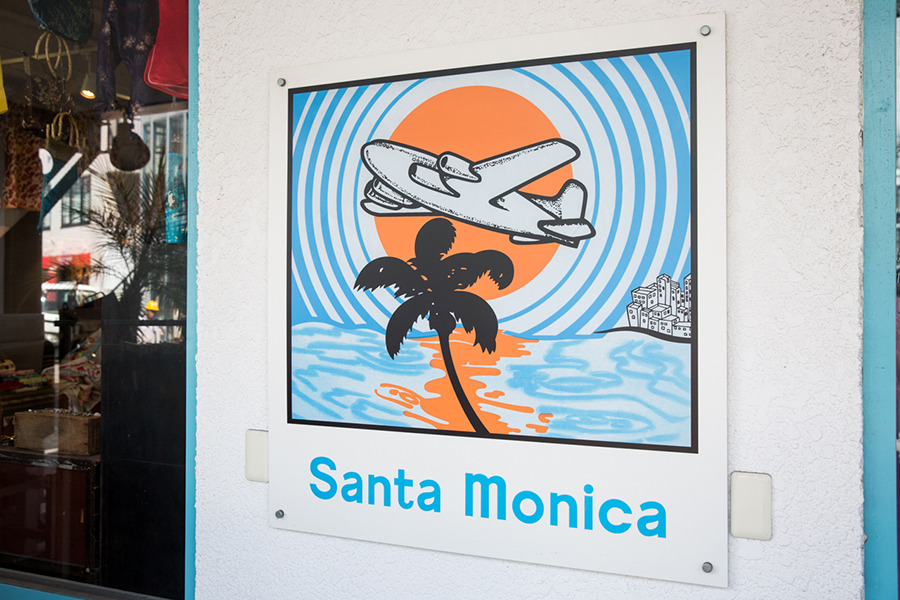 Harajuku – the town that has come to be the Mecca for second-hand clothing for many years. Santa Monica is a store located away from the hustle and bustle of the busy streets that opened as the very first ladies only shop. 37 years on, it's still the newest place to be so.
The main colour of the store and the signboard is white. The concept behind this is "second-hand clothing that you can wear finely and beautifully." About 30% of their stock contains new items, something rare among second-hand clothing shops. It's a store where you can enjoy second-hand clothing to a whole new level, a place that sells original items, remade items, and more.
When I caught a glimpse inside the store from outside, I felt the girly motive behind the store. "So cute!"
It's something close to me, so I picked it up on it straight away. She was wearing jodhpurs with a black, Mexican style tunic. She is a cool and wonderful person that looks like a painting of someone dressed stylishly in mature second-hand clothing.
"I feel that even if girls choose darker colours they are intuitively choosing a gorgeous colour, a pretty colour. If you said it in terms of food, it's like their appetite has expanded. That's the feeling I get." This is what the stylish Taketa said, and what she said was very convincing. It's something we girls possess eternally. And it's an incentive to find happiness and be cute.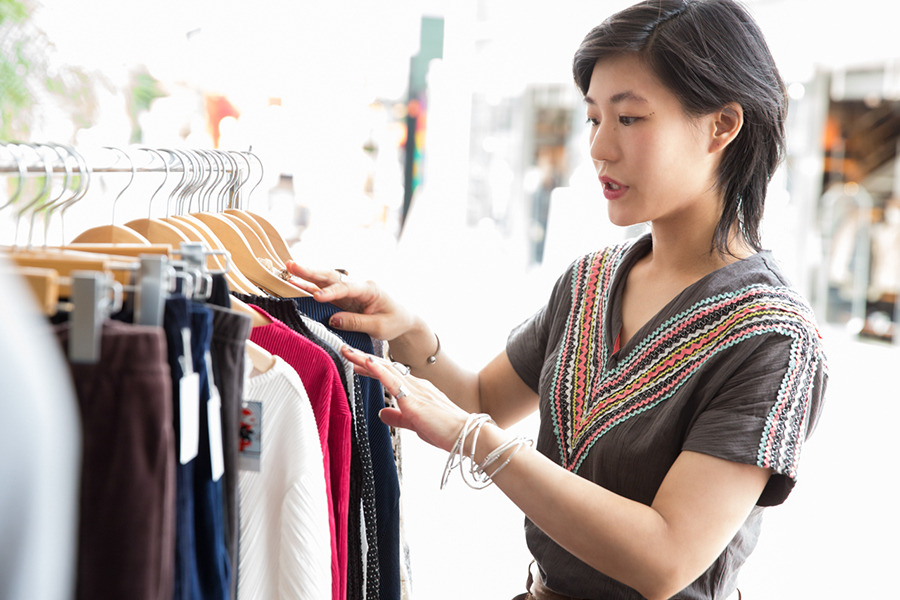 I asked Taketa, who has worked at Santa Monica for 10 years, "Have you always liked second-hand clothing?" She replied, "I got into it all around the time I realised that I liked different things than other people. But it was later that I became more knowledgeable about second-hand clothing, and I came to understand the true meaning behind how great it is. Even the designs of the new clothing we have in store came from second-hand clothes."
I saw the face of second-hand clothing in Taketa's words. Second-hand clothes are clothes of "today" from yesterday. They have that kind of value too. The "now" becomes the past, which simultaneously is the "present" today. If you take the ages of fashion to be something that comes and goes, then it may certainly be good to wear it as the originator.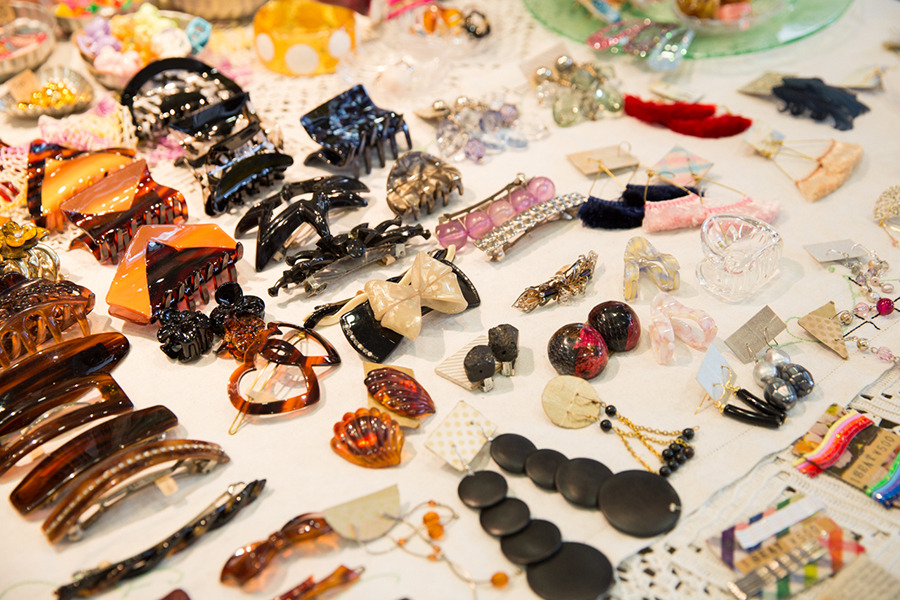 I can't help but talk about the abundant accessory corner which gives off a notable presence. I recommend people to take a look at the line-up, especially people who have the image in their minds that all second-hand clothing stores stock expensive and vintage accessories. These ones start from just a few hundred yen and range from adult-like accessories to more pop accessories.
"We have lots of different kinds, from vintage, to things we selected and bought, to accessories which we bought different parts for and made ourselves. I'd be really happy if someone came and really liked one of them, whichever it may be. For someone to think 'I bought this thing from this place before.' To leave that kind of little memory with people."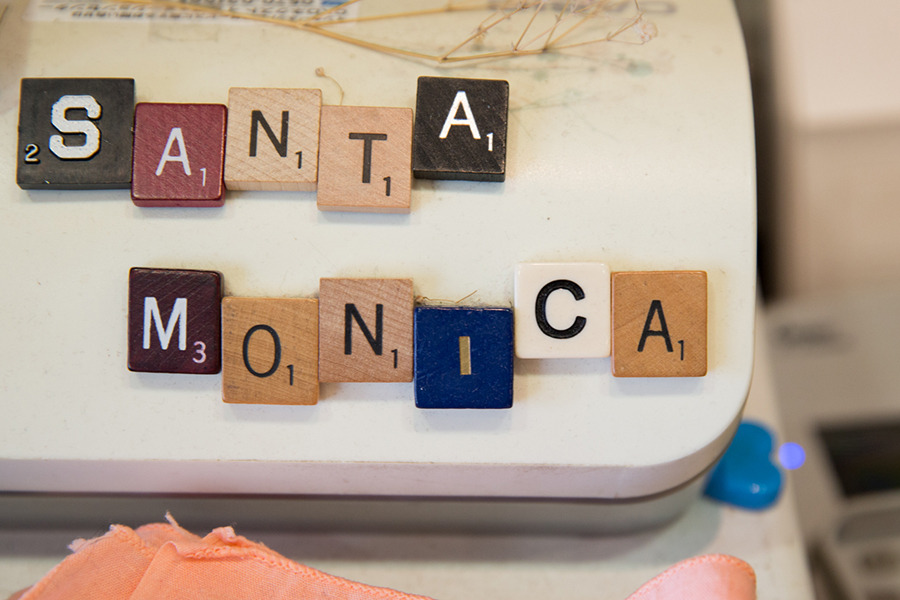 Second-hand clothing doesn't choose people. That's why I want people who don't know about it to take a look for themselves. If you want to hear a bit about the story behind what you've chosen, then ask. It's not just about the design; this piece of clothing you have chosen has a destiny and a long history from a faraway place you didn't know about, and the you now is wearing it. Second-hand clothing has a sense of romance that dwells inside it which you cannot see with your eyes. And it's up to you to continue that romantic tale.
—
Related Article: From Winter Through Spring: A Collection of Newsboy Cap Outfits!
Related Article: Popular Fashion This Year: A collection of leopard print outfits!