New York's Museum of Modern Art (MoMA) has a museum shop called MoMA Design Store. There are branches of this design store in Omotesando and Kyoto. These two stores will open a limited period popup shop selling goods from the 2017 holiday season-limited series "FLORIOGRAPHY" that was designed by ISSEY MIYAKE.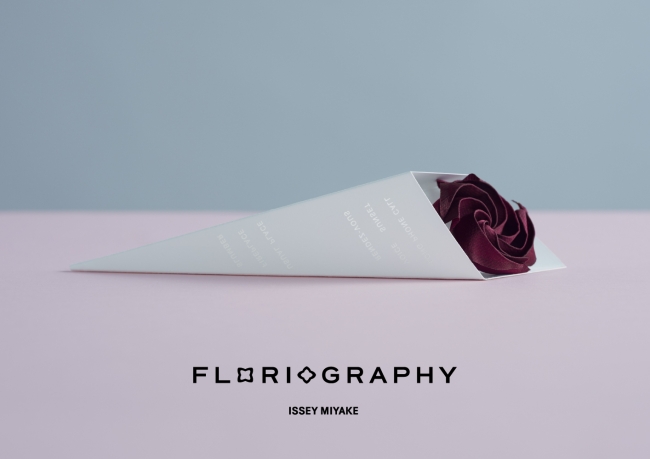 From day one of his career until now, ISSEY MIYAKE's mindset towards making clothes has always focussed around the concept of  "one piece of cloth". He has jumped over boundaries of Japanese-style and western-style clothing, focussing on the body and the material that wraps it. In his in pursuit of the perfect feeling of clothes and skin, he has amazed the world.
A beautiful flower and a letter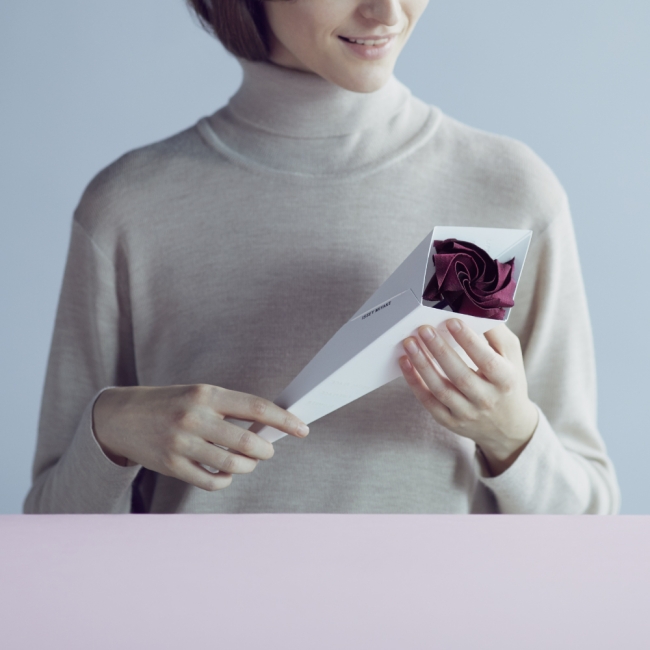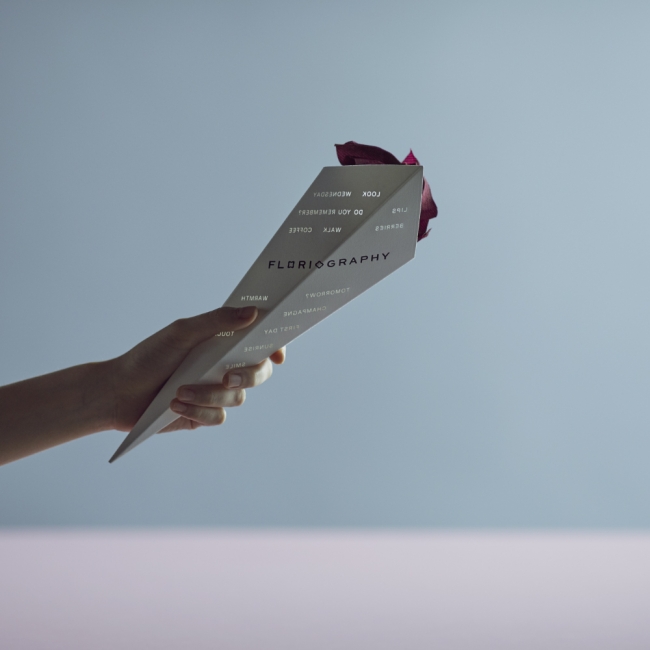 For the upcoming holiday season, how about expressing your feelings for that special someone through a flower bouquet and a letter? Your message of love will be gently wrapped as a flower corsage. The message card in this set reads the short phrase "DO YOU REMEMBER?" and the words "WARMTH" and "SUNSET". Being surrounded by these words, you can add your own and compose your own message.
MoMA Design Store presents ISSEY MIYAKE, FLORIOGRAPHY
ISSEY MIYAKE's original materials are made using Steam Stretch*. He uses this as a base to make his flowers. Starting off with a square piece of fabric, he applies steam to make it shrink, creating a 3D effect that can then be shaped into 3D flower. He has produced four flower designs using this method.
* Steam Stretch is the technique of adding steam to shrink a material that has been creased and folded.
Corsage (4  different types)  ¥6,000 each
Earrings (2 different types) ¥10,000 each
Sometimes  we cannot find the words to express our love to someone. Maybe some beautiful fabric flowers and a loving message might do the trick?
◼︎Information
ISSEY MIYAKE FLORIOGRAPHY popup shop
MoMA Design Store Omotesando
Address:GYRE 3F, 5-10-1, Jingumae, Shibuya, Tokyo
Opening hours:11:00 – 20:00 (Closes when GYRE closes)
Limited period:Thursday 16 〜 Thursday 30th November
TEL:03-5468-5801
MoMA Design Store Kyoto
Address:1F Mina Kyoto, Kyoto City, Kyoto
58 Daikokucho Kawaramachi dori, Sanjo sagaru, Nakagyo-ku
Limited period:Thursday 23rd November 〜 Monday 25th December
TEL:075-253-6450
URL:https://www.momastore.jp