The souvenir dessert ranking "Tokyo Station Limited × This Year's New Products" was announced by Tokyo Station City (Researched by The Tokyo Station City Committee).
First place: NY PERFECT CHEESE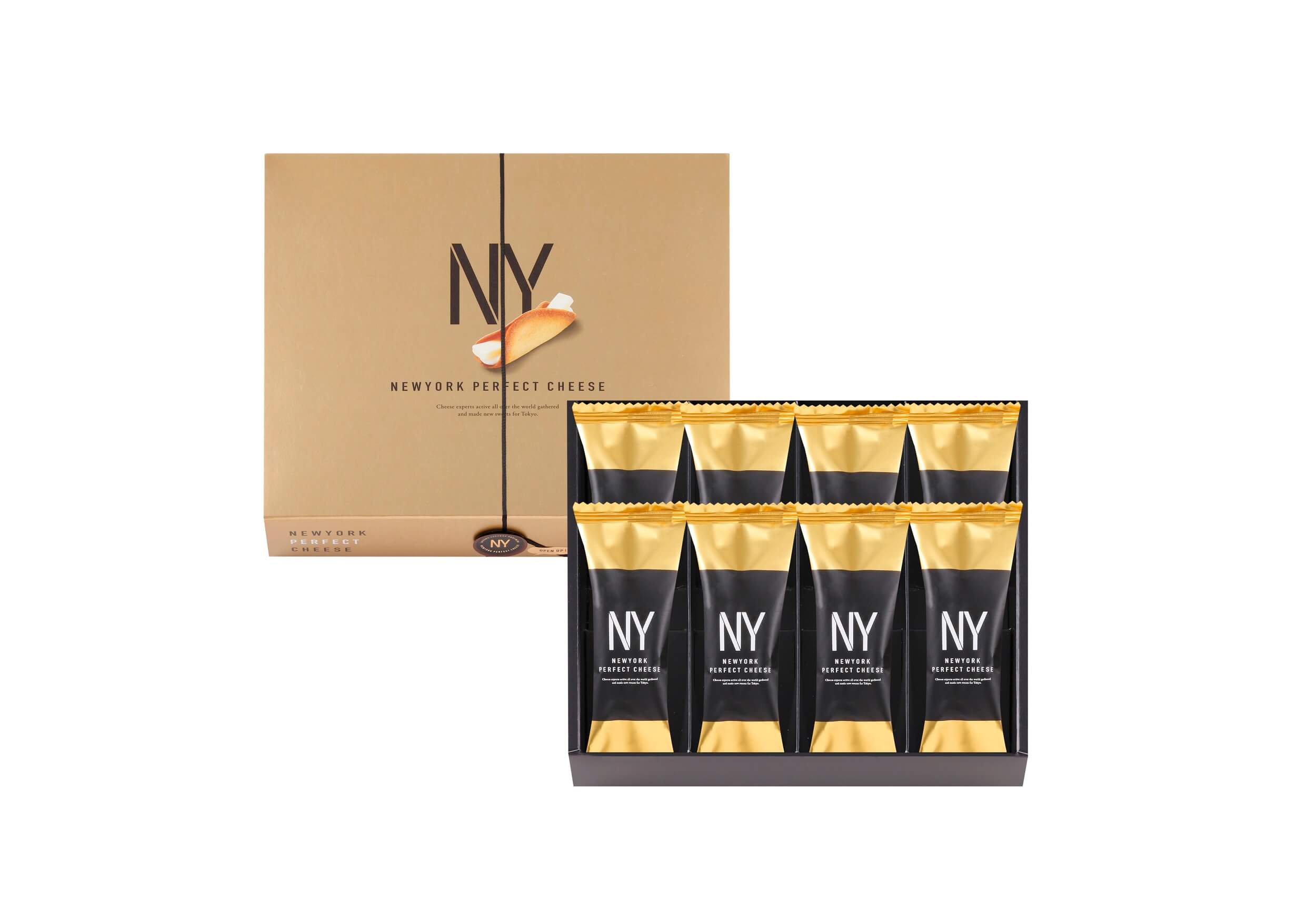 This is a very popular dessert which sells about 15,000 packs per day. It is a dessert where you can enjoy the taste of cheese along with langue de chat(cat tongue) which has gouda cheese inside and white chocolate which has cream and cream cheese inside.
Second place: Yakitate Press Butter Sandwich
One piece / 170 yen (tax included) (Press Butter Sandwich / South Exit)
This is a very popular sweets item which was released in April of 2017 and sold about 150 thousand pieces to date. The product is only sold at the shop inside Tokyo Station and you can buy freshly baked product. When one eats this box-shaped crunchy cookie the thick and creamy butter- cream and the slightly salty butter-caramel melts inside one's mouth.
Third place: Pudding Marble Chocolate Suica
16 pieces: 756 yen (tax included) (Pensta/Yaesu South Exit – beside the vending machine)
A marble chocolate shaped like the penguin printed on Suica cards. The case of the chocolate has a sticker of Suica on it. It is recommended for those of you who want to buy a unique souvenir.
Fourth place: Cookie Package
20 pieces Station-limited Package: 1,857 yen (tax included) (Tokyo Milk Cheese Factory/Keiyo Street)
Two packages including 10 cookies (salt & camembert cookie / honey & gorgonzola cookie) are wrapped with the Tokyo Station – Marunouchi limited packaging. This great variety of cookies will for sure make anyone happy to receive this gift.
Fifth place: Welcome☆TOKYO
1,580 yen (tax included) (Shiretoko Doghnut/Keiyo Street)
A "decoration doughnut" which was created based on the motif of the historical red bricks used in Tokyo Station – Marunouchi. The product comes with three unique doughnuts. The cute look of the product is gaining popularity.
Sixth place: Suica no Penguin Korokoro Cube
324 yen (tax included) (Waffle/cake specialized store R.L/GRANSTA)
"Korokoro Waffle Cube" is a popular baked dessert with sales of more than one million pieces per year. "Chocolate Caramel"has rich caramel textured chocolate chips inside. This sweets item is placed inside a cube-shaped box with an illustration of Suica's penguin.
Seventh place: Tokyoeki Monaka
Six pieces: 1080 yen (tax included) (Miharado Main Store / GRANSTA)
This is a standard dessert of an established shop. The monaka (Japanese traditional dessert) of an established Japanese dessert shop which was opened in 1877 is very simple and sophisticated. The product does not use any additives and is a superb product where you can enjoy the sweetness and scent of the ingredients. The package of the product has an illustration of Tokyo Station – Marunouchi on it.
Eighth place: Gin no Suzu Sandwich Pancake Strawberry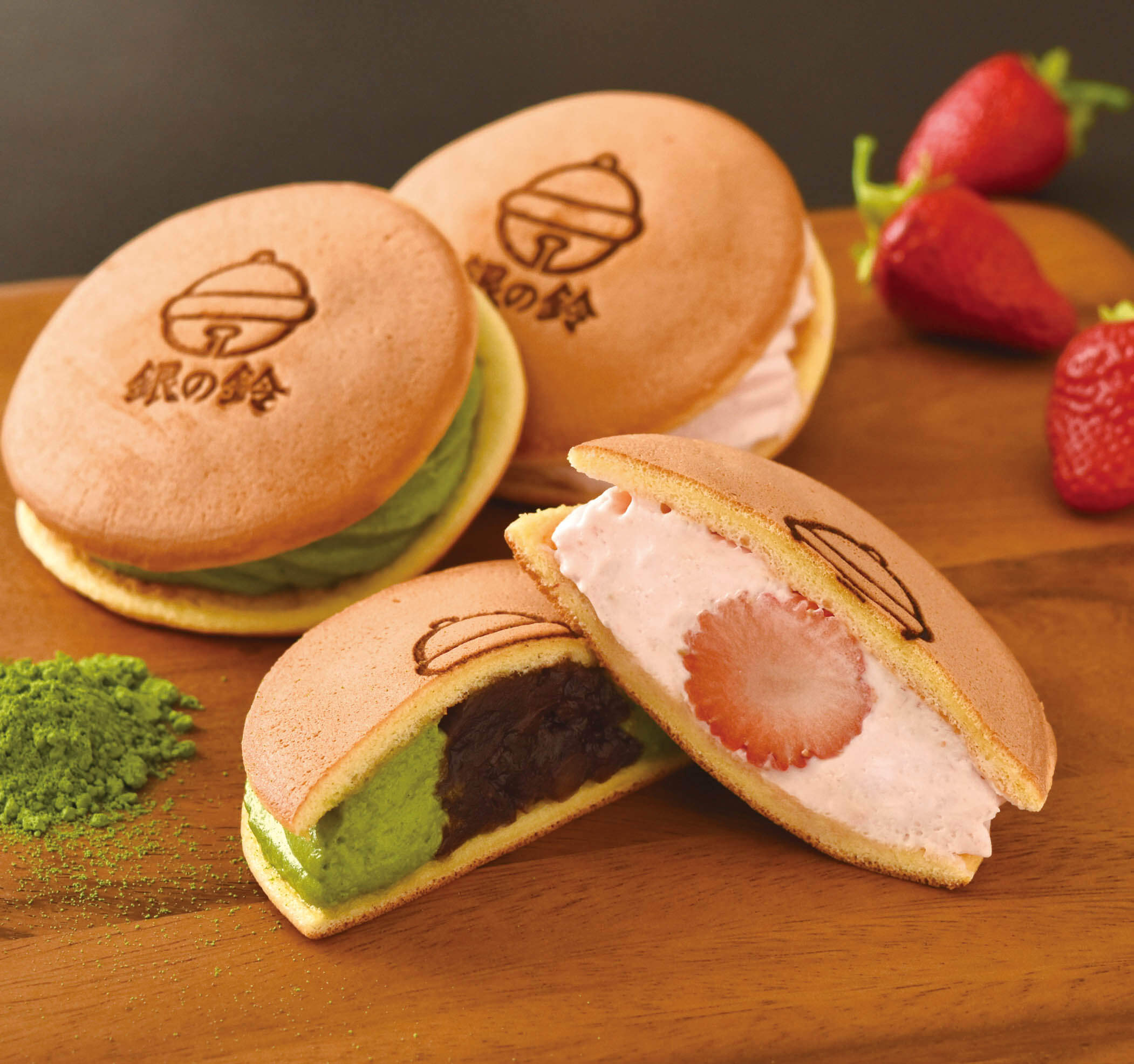 297 yen (tax included) (Colombin / GRANSTA)
A sandwich-shaped, waffle pancake which has strawberry cream and fresh strawberries in it. "Matcha & Anko (sweet red bean paste)" is also recommendable.
Ninth place: Wa Rusk (Tokyo Station – Marunouchi package)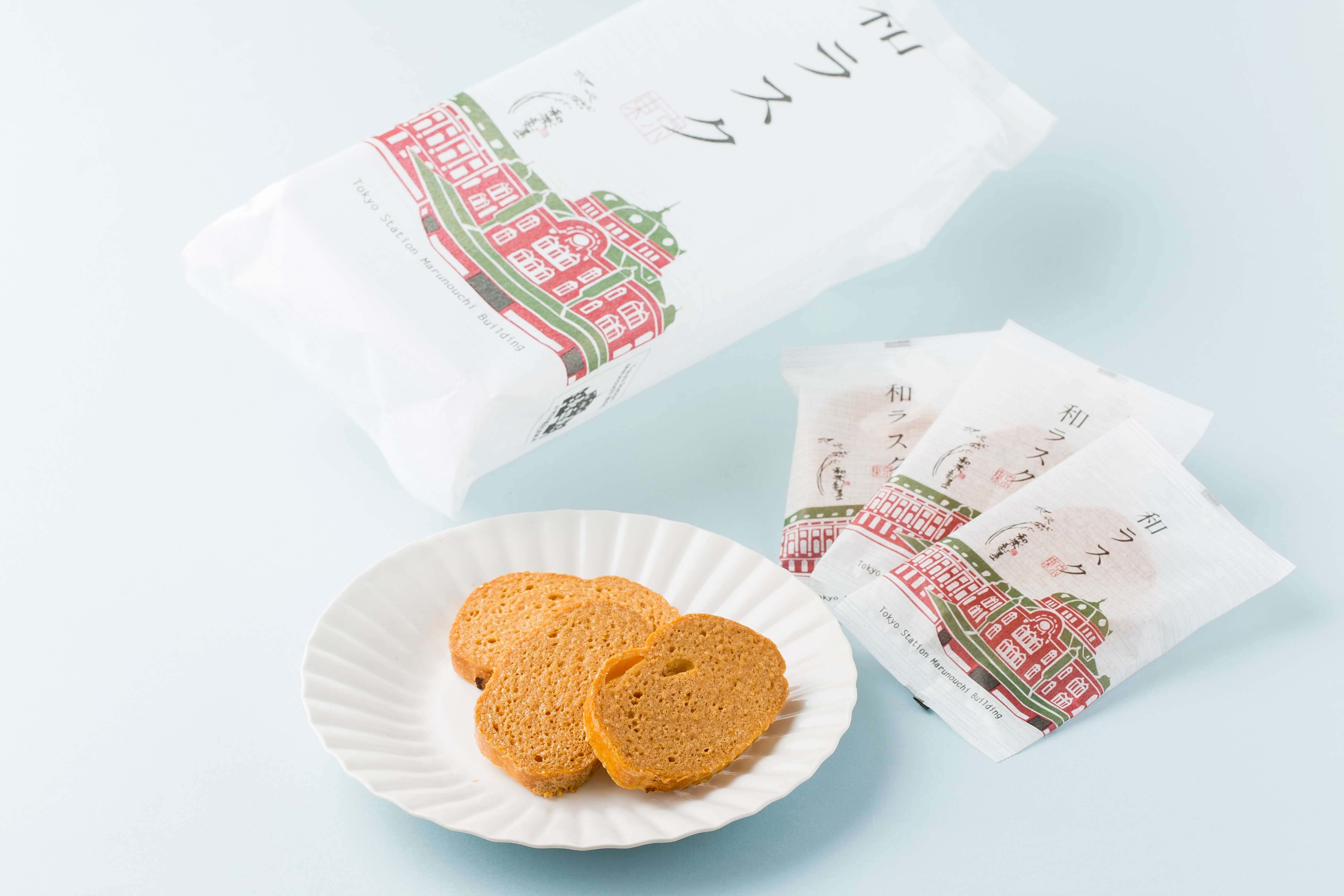 Ten pieces – 650 yen (tax included) (Waraku Beniya/ecute Tokyo)
The package of this "ecute Tokyo"-limited product has the design of Tokyo Station – Marunouchi. "Wa Rusk" uses rich tasting cultured butter.
Tenth place: Tokyo Custar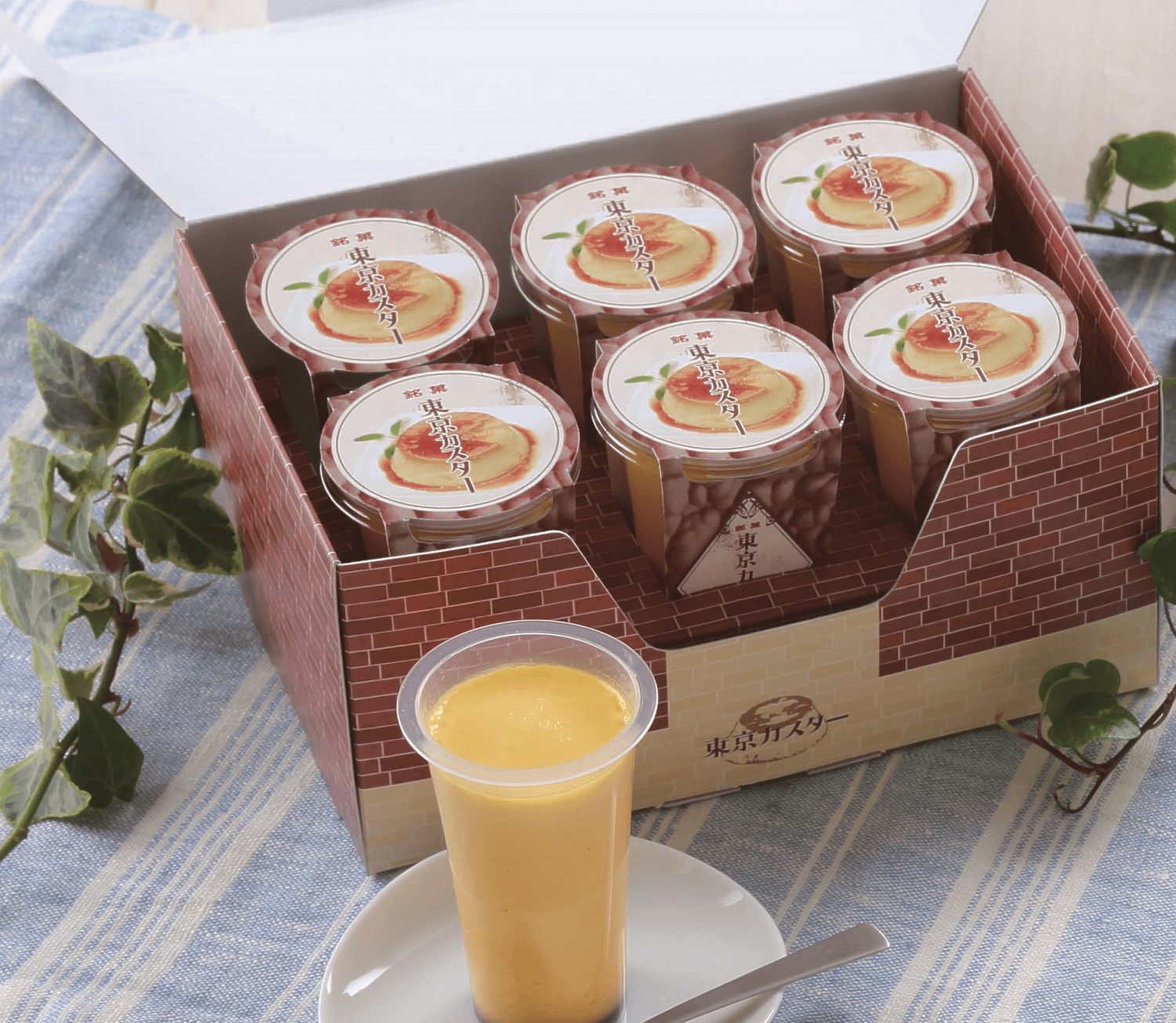 Six pieces: 2,700 yen (tax included) (ARDEUR / GRANSTA)
This is a rich-tasting custard pudding using raw cream. This pudding is softly boiled, so you can enjoy both the hard part and the soft part.
Tokyo Station is gathering much attention nowadays with its "Marunouchi Station Open Area" which was renewed on the 7th of December. Let's check out the souvenirs of Tokyo Station.