Find Japanese culture in Thailand. A café in Bangkok's Japanese quarter, "IWANE GOES NATURE."
Sawatdii kha! My name is Takahashi and I am now staying in Thailand for study.
Here in Thailand, the streets are filled with Christmas related decorations and small illuminations.
I grew up in Japan so the temperature in Thailand is too hot for me. It is the first time in my life to experience wearing short sleeves and short pants during the Christmas season.
By the way, I would like to introduce to you, "IWANE GOES NATURE" which is a café located in Asoke, a Japanese quarter in Bangkok. The owner of this café is Mr. Iwane, a Japanese man, so you don't have to worry about not being able to speak Thai.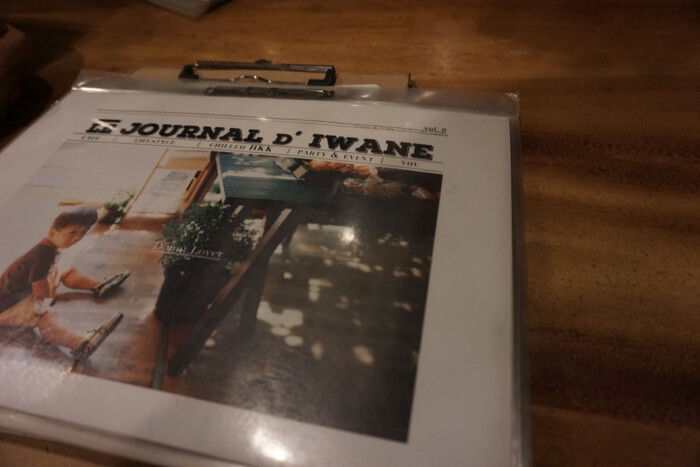 When I visited the café, there were several Japanese people dining there. The interior of the café is very stylish.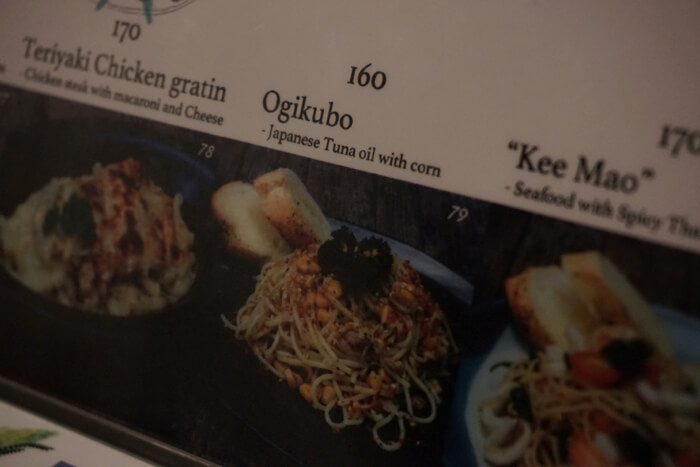 I found a dish which has a unique name – Ogikubo (the name of a town inside Tokyo)

This is a drink named SAKURA.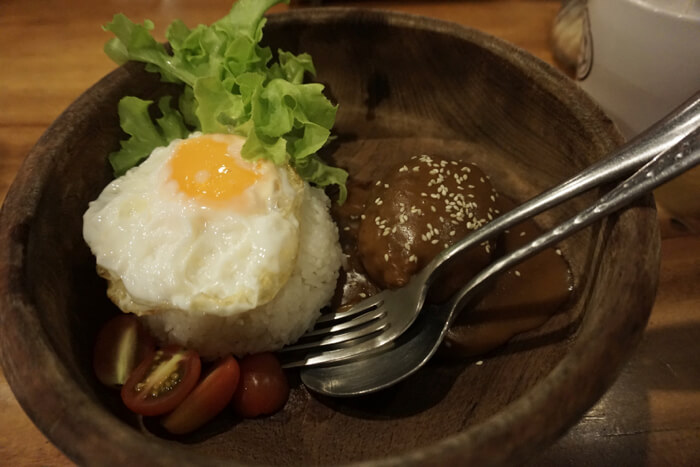 This is a menu which is like a donburi dish of Japan
I hear the history of donburi dishes goes back to the Edo Period and it is kinda funny that I can eat donburi in Thailand.
You can also buy different kinds of alcohol in this café.

This is a cocktail named "SAMURAI BLUE" which is the popular name given to Japan's official football team. The color of the drink (blue) is very beautiful.

You can also buy tasty breads. Why not visit this café when you visit Thailand!
writer:Anna Takahashi
RELATED ENTRIES
Shibuya's New Cafe Bread, Espresso & Machiawase Whisks Up An Egg Themed Menu

Tokyo's newest cafe Bread, Espresso & Machiawase opened inside Shibuya MIYASHITA PARK on August 4, 2020.

The cafe is the first from cafe chain Bread, Espresso to have a menu centred around eggs. Customers can enjoy a cup of coffee with toast and eggs cooked fresh in a variety of ways. The cafe hopes to be a meeting spot for people to visit Miyashita Park and Shibuya where people go to kill some time while waiting for someone or something.

Freshly-made eggs


Menu examples

The luxurious dishes cooked up at Bread, Espresso & Machiawase are inspired by the omelettes and scrambled eggs you wait in anticipation for when you wake up early at a hotel for breakfast. The cafe's omelettes, which are cooked up a teppan iron plate, are soft, delicious, and are the perfect complement to the accompanying toast. The hot sandwich is made using Bread, Espresso &'s popular muu bread which is loaded with butter.

Whether it be for a feel-good morning, a spot of lunch, or a day's treat, Bread, Espresso & Machiawase promises freshness at its fullest.

A place to meet up

Shibuya is known as the place of meetups. Bread, Espresso & Machiawase has plenty of different seating spots that cater to meetups or for customers who need to kill some time, whether it be the egg-shaped "Torinosu" counter seats or the standing area.

French toast made before your eyes 

Order French toast and watch it made fresh in front of you using a flame. Their delicious-smelling "Brûlée French Toast" is a recommended dish too.

Parfaits in the evening

In the evenings, the owner of the cafe serves two different kinds of parfaits which originated in Sapporo where they were born. The parfaits are actually made using bread rather than cornflakes, making it more fitting for a place like Bread, Espresso &.

Pair bread with Japanese sake


Bread, Espresso & Machiawase has discovered a new way to enjoy eating bread: by pairing it with nihonshu, or Japanese sake. Enjoy a special selection curated by specialists, such as with the Sake Tasting Set which lets you taste and compare three different kinds of Japanese alcohol.

Bread, Espresso & Machiawase caters to a variety of situations, so if you ever travel to Shibuya be sure to pop in whether for breakfast, lunch, or an evening treat.

Information

Bread, Espresso & Machiawase
Address: RAYARD MIYASHITA PARK South 2F, 6-20-10 Jingumae, Shibuya, Tokyo
TEL: 03-6805-0830

Official Website: https://www.jisoku1jikan.jp/

Tokyo's New Starbucks Branch in Ginza is a Cafe Dream Come True For Workers and Business People

Starbucks Coffee Japan opened a new branch at CIRCLES Ginza on July 30, 2020 that will serve as a dream location for business people.

The dream coffee shop, split into two floors, offers a unique environment and service created in collaboration with Think Lab. Rather than your regular, more public Starbucks, this branch also lets customers reserve booths and meeting spaces. This includes the SMART LOUNGE™ aimed at business users, as well as solo working spaces by Think Lab.

Starbucks Coffee CIRCLES Ginza caters to both solo workers and co-workers, giving them a space to think and concentrate alone, or come together in groups to exchange ideas. Booths offer a place to host online meetings, the SMART LOUNGE lets groups arrange chairs and tables however they like, and the Think Lab—which you pay an extra fee to use—is the perfect spot for some quiet contemplation.

1st Floor: Quick TOGO experience

The first floor is for people who aren't looking to stay at the cafe long. They are looking for a quicker experience where they can order their Starbucks drink and food and head on out. The cafe offers cashless payments, which is notable as Japan is still very much a cash-based country, as well as the Starbucks mobile order and pay service where you pick what you want on your phone and then go and pick it up.

2nd Floor: A place where you can focus

Reserve a booth for video calls and more


There are four individual half-booths which can be reserved, each of which have a screen for video calls and online meetings. These can be used for 40 minutes and can be booked in advance. The booking system was co-developed by Starbucks and Vacan.

Tables for in-person group meetings

The window tables offer a place for meetings, discussions, and business negotiations for 2-12 people. It's a relaxing area where workers and clients can chat freely.

解放される"ひとり"のためのパーソナル空間

For those who want to work along, Starbucks has created a spacious area with individual booths where you don't have to meet eyes or be bothered by other people.

If you're working in Tokyo, and need a business-oriented location where you can enjoy a coffee, then look no further than Starbucks Coffee CIRCLES Ginza.

Information

Starbucks Coffee CIRCLES Ginza

Grand Opening: July 30, 2020

Address: CIRCLES Ginza, 3-7-6 Ginza, Chuo-ku, Tokyo
Opening Hours: 7:00-22:30
TEL: 03-6228-6715

Starbucks Japan Official Website: https://www.starbucks.co.jp/

RIVERSIDE CLUB: Food, Art & Music Culture Come Together in Nakameguro's New All-Day Lounge

RIVERSIDE CLUB officially opened on the first floor of "THE WORKS" along Meguro River in Tokyo on July 17, 2020. An all-day lounge which can be enjoyed from breakfast to dinner, its concept is a fusion of food, art, and music cultures which it calls "GOOD CULTURE SALON."

RIVERSIDE CLUB boasts an incredible menu forged by chefs at the forefront of Tokyo's food culture. Meals can be enjoyed while gazing at the various artwork on display, and customers can look forward to seeing collaborations with numerous apparel brands. It's a unique space designed by adults for adults, the likes of which has never been seen before.

Comfort food is at the heart of RIVERSIDE CLUB's menu design which they have cooked up using their own unique vision.


For breakfast, customers can enjoy a healthy smoothie made from a blend of kale, pineapple, kiwi and avocado. If they're looking for something more classic, they can order the avocado toast served with bacon and eggs, or cold-pressed juice by SUNSHINE JUICE which hails as Japan's first shop specialising in cold-pressed juice. The thought behind the morning menu is making sure to get both a tasty and nutritional meal down customers even if they're in a rush.

If customers are looking for something a bit more hearty in the morning then they can check out the all-day menu where they'll find the lounge's fat and juicy 100% beef "RIVERSIDE BURGER." There's also the "Lemon Rice" provided by LEMON RICE TOKYO, a popular Shibuya-based restaurant owned by Yuhi Komiyama, the vocalist of Hoff Dylan and known as the gourmet chef of the music industry. Everything on the menu is made with Tokyo's food culture in mind, and if you're looking for something very Tokyo-esque, then there's the "Hamburger Naporitan," a bed of spaghetti topped with a hamburger.

Popular foods from NAKAMURA GENERAL STORE will also be served, such as scones, carrot cake, apple crumble, lemon pie, and more. NAKAMURA GENERAL STORE is a popular Hawaiian bakery which was originally in charge of pastries served at Diamond Head Market & Grill, which is famous for its Hawaiian lunches and scones, but subsequently opened its own store in Kyoto and became so popular that it often sells out its stock by evening time. Coffee made using specially selected coffee beans provided by Minami-Aoyama-based coffee rosters will also be served and goes perfectly with NAKAMURA GENERAL STORE's food. Customers will be able to order their own coffees or buy their own bag of beans to take home.

RIVERSIDE CLUB has collaborated with numerous artists for graphics on show there. Their logo was created by "& Supply," a Tokyo-based creative studio. Various artwork will be displayed, including a photograph of Lady Gaga taken by Nobuyoshi Araki for a bondage-themed photoshoot in Vogue Hommes Japan. Pieces by LEEGET, who creates graphics and illustrations, will also be displayed. RIVERSIDE CLUB will continue to serve its "GOOD CULTURE SALON" theme by promoting more artwork in the future.

RIVERSIDE CLUB also allows pets, so customers can enjoy a quiet time with their furry comrades. Pets will get their own pet-friendly menu, toys, and more in the future.

Information

RIVERSIDE CLUB
Address: 3-18-3 Aobadai, Meguro-ku, Tokyo

Official Website: http://theworks.tokyo

Pikachu Ice Lollies and Frappe to Arrive at Tokyo's Pokémon Cafe This Summer

The Pokémon Cafe in Ikebukuro, Tokyo is introducing some refreshing Pikachu sweet treats  to its menu this summer, beginning on August 1.

Pikachu Pineapple Ice Bar | ¥650 (Before Tax)

First up on the is the tropical pineapple flavoured ice bar which comes with four different variations of Pikachu's adorable face. There's also two different packaging designs which come in blue or pink.

Pikachu Tail Chocolate Banana Frappe | ¥700 (Before Tax)


Drink Sleeve | ¥550 (Before Tax)

For drinks, the Pokémon Cafe is serving up a chocolate banana frappe topped with Pikachu's tail made from chocolate. The drink comes with a free sleeve of Pikachu's chubby face.

© 2020 Pokémon.©1995-2020 Nintendo/Creatures Inc./GAME FREAK inc.

Information

Pikachu Sweets by Pokémon Cafe
Address: Sunshine City Alpa 2F, 3-1-2 Higashi-Ikebukuro, Toshima-ku, Tokyo
Opening Hours: 10:00-20:00

Official Website: https://www.pokemoncenter-online.com/cafe/pikachu_sweets/

Cautions
*Opening hours subject to change. Please check the official website before travelling.
*Duration of these limited-time menu items subject to change without notice.
*Available while supplies last.
*Photos are for illustrative purposes only. Actual products may differ in colour and design.

Starbucks Japan to Open New Branch Produced by Hiroshi Fujiwara in Miyashita Park

Starbucks Japan is opening a new branch in MIYASHITA PARK on August 4, 2020. Set to be Starbucks Japan's fifth "park" branch—opening inside a park—the new coffee shop is being produced by Hiroshi Fujiwara's Fragment brand.

MIYASHITA PARK is a shopping complex filled with shops stocking high quality products, and stands as a new landmark of Shibuya. On the rooftop is the newly-arranged park area which has its own skate park, bouldering wall, and more. It's home to all-new facilities, and there's also the actual park where events can take place.

Starbucks Coffee Miyashita Park offers a new style of Starbucks conceived from the mind of Hiroshi Fujiwara. Glass doors are fitted on both the front and back sides of the cafe, allowing for a full-open design. The flooring is coloured green, making it feel as if it has become one with the green outdoors of the park, and the same mesh used inside Miyashita Park is used for the ceiling.

The cafe's design was conceived to be a unique standout in the park, specifically with the image in mind of countries outside Japan where you walk along a lone road and eventually come to a gas station.

Starbucks Coffee Miyashita Park will also sell a range of merchandise at the back of the shop, as well as Starbucks coffee beans. There's also a glass table in the middle of the cafe which slots in nicely with the overall aesthetic. The fun design together with the expanse of the park outside adds for an enjoyable combination that makes it a pleasant stay as you sip your beverage.

The regular line-up of merchandise sold at the Miyashita Park branch, such as the tumblers, are all produced by Hiroshi Fujiwara's Fragment brand. Items are branded with the word "MYST" which lets you know it's from this particular branch, as well as Fragment's logo.

Discover a new Starbucks experience at Miyashita Park.

Information

Starbucks Coffee Miyashita Park
Address: 6-20-10 Jingumae, Shibuya, Tokyo

Grand Opening: August 4, 2020

Opening Hours: 8:00-22:00

Tokyo & Osaka's Pokémon Cafés Reveal New 'Pokémon Café Mix' Menu

The Tokyo and Osaka branches of Pokémon Café have revealed a new limited-time menu they are introducing which is inspired by the free-to-play puzzle video game Pokémon Café. It will be served from August 8 to November 23.

Vulpix's Burnt Caramel Sundae: ¥1,298 (Tax Included)

This gateau chocolate, vanilla ice cream, and fruit-filled sundae is drizzled in burnt caramel that has been scorched by Vulpix's Ember.

Gossifleur's Salad Plate: ¥1,848 (Tax Included)

Salad, soup, and plenty of veg fill this healthy late.

Sneasel's Pickle Burger: ¥1,848 (Tax Included)

The combination of the tartar sauce, teriyaki chicken, and cheddar cheese is pure perfection. Served with pickles and a side of salad, this makes for a healthy and filling meal.

Additionally, if customers own the Pokémon Café Mix and show their in-game meal list on their console screen to the staff, they can receive the following special menu items.

Buneary's Nutty Frappe: ¥1,188 (Tax Included)

Exclusive to those who have cleared up to Order 21.

Yamper's Hide & Seek Bolognese: ¥1,848 (Tax Included)

Exclusive to those who have cleared up to Order 31.

The more orders you clear in-game, the more special and exclusive menu items you can receive.

Information

Pokémon Cafe (Nihombashi, Tokyo)
Address: Nihombashi Takashimaya SC East Bldg. 5F, 2-1-2 Nihombashi, Chuo Ward, Tokyo
Business Hours: 10:30-22:00
No Fixed Holidays (Except when Nihombashi Takashimaya SC is closed)
Reservations: https://www.pokemoncenter-online.com/cafe/reservation.html

Pokémon Cafe (Shinsaibashi, Osaka)
Address: Daimaru Shinsaibashi Honkan 9F, 1-7-1 Shinsaibashisuji, Chuo Ward, Osaka, Osaka Prefecture
Business Hours: 10:00-21:30
No Fixed Holidays (Except when Daimaru Shinsaibashi is closed)
Reservations: https://www.pokemoncenter-online.com/cafe/reservation.html

Tokyo Stroll: The Café That You Want to Visit to See Someone #12 – 'Sepia' in Shibamata

In this edition of The Café That You Want to Visit to See Someone, I visited Sepia in Shibamata, a Showa-retro style cafe which I've always wanted to visit.

The cafe is just a 2-minute stroll from Shibamata Station which appears in the Japanese film Otoko wa Tsurai yo. The walk along the road that leads to Sepia, which is nearby the Buddhist temple Shibamata Taishakuten, is a pleasant one. Tokyo is a city consistently perceived as one that is cutting-edge in every aspect, but what I felt from each and every building surrounding Shibamata Station was a kind of warmth that you feel when something has history to it.

It's been seven years since I came to Tokyo. Visiting Shibamata made me me realised how many places there are which I still don't know about. It invigorated me. As my mind wandered with these pondering thoughts, I finally spotted the sign outside the cafe, and it sure is a cute one!

The moment I stepped inside, I stood, my mouth agape, and looked at my surroundings. It's the first time I've entered such a bright, shining cafe. It was littered with characters I've never seen before, manga, magazines, and more.

When you hear the word kira kira ("glitter," "sparkle"), the first thing that comes to mind for a lot of people is probably Harajuku and the Harajuku style, but Sepia's version of kira kira is a nostalgic one betwixt 1965 and 1975 during the Showa Period. The cafe is incredibly delicate in every spot and corner, like I'm looking inside some grand treasure chest.

The owner of Sepia is Kiyoko Hasezawa. The cafe gets its name from the manga Milky Sepia Monogatari by Ako Mutsu. Ms. Hasezawa said that she wanted to bring to life the world of the manga she loved. The cafe is full of her dreams and is enjoyed by everyone, both children and adults alike.

The cafe menu is even inspired by the food that appears in the Milky Sepia Monogatari manga. The hard pudding I had, which combined caramel sauce and cream, was an absolute delight.

Homemade Showa Pudding & Cream Soda Set: ¥1,200

If we're talking cafes, then you can't go wrong with cream soda. The cream soda served at Sepia comes in seven different flavours and colours: melon, Blue Hawaii, strawberry, lemon, peach, grape, and orange. I was spoilt for choice on which to go for, but in the end I went with the pink-coloured strawberry. It had a sweet flavour and was really delicious.

Strawberry Cream Soda: ¥750

I devoured the hotcakes too. The pastry was so fluffy and tasty – I could have eaten a hundred of them. The second one I ate with honey.

Hotcakes: ¥600


At the back of the cafe, they also have the "Candy Candy Museum." There's a personal collection of items from Candy H Milky, a female fashion enthusiastic who used to be a customer at Sepia. There's a photo spot for snapping a photo in the cafe too.

It's a great time getting to go and look at the displays after eating. I recommend going to see the collection yourself with your own eyes. Entry to the museum is ¥300.

There's a tearoom up on the second floor which has a nostalgic vibe to it. I felt warm and relaxed, like I'd been transported to my grandma's house.

Humans can't travel back in time, but if we look after mementos properly, we can go back there in our minds and memories. Sepia, a place that continues to be cherished and loved, is everybody's treasure trove.

My oh my, I really want to go back there again.

Writer/Model:Ema Tanioku
Photographer:Haruka Yamamoto
Design:Yuko Takayama(ASOBISYSTEM)

Information

Sepia
Address: 7-4-11 Shibamata, Katsushika-ku, Tokyo
Days Open: Fridays, Saturdays, Mondays
Business Hours: 12:00-17:00 (Last Orders 16:30)
For the latest information, visit Sepia's official Twitter page @sepia_mama

Rilakkuma x Tower Records Collaboration Sees Themed Cafe, Exclusive Merchandise & More

Tower Records is collaborating with Rilakkuma for "Rilakkuma x TOWER RECORDS Campaign 2020" which will run at Tower Records, TOWERmini, and Tower Records Online in Japan from August 1 to 30.f

For the campaign, Tower Records selling a range of merchandise with exclusive designs illustrated for the event, and there'll even be Rilakkuma themed cafes. Tower Records began collaborating with Rilakkuma on merchandise in 2009 and has done so every year since. This year sees the arrival of Chairoikoguma for the first time too.

Yhose who use the Tower Records app to show their coupons in-store, they will receive the above-pictured selection of must-have exclusive goodies including a mirror, postcard, bag, and bookmark. These are available on a first-time, first-served basis. Additionally, Rilakkuma themed cafes will be held at TOWER CARDS CAFE branches in Omotesando, Nagoya SKYLE, and Sapporo PIVOT which will have entirely original menus and bonus items for dining there.

Collaboration Merchandise

The merchandise collection will drop on August 1 and will include a range of Tower Records exclusives. Pre-sales opened on July 15. You can see the full list here.

Available at all Tower Records branches and Tower Records Online

Exclusive to Tower Records Shibuya, Tower Records Sapporo PIVOT, TOWER RECORDS CAFE Omotesando, TOWER RECORDS CAFE Nagoya SKYLE, Tower Records Online

Exclusive to Tower Records Online

Rilakkuma and the Honey Forest's Concert Cafe

The entire cafe menu line-up is so cute you're completely spoilt for choice.

Rilakkuma and the Honey Forest's Concert Dessert Plate: ¥2,500

"Honey Forest Concert" is the theme of the cafe, and this image is captured in the adorable dessert plate which is topped with various desserts and fruits. Everyone who orders one of these also receives a free sticker.

Rilakkuma's Meatball Stew: ¥1,580

This hot meatball stew is served in a cute bread cup with Rilakkuma poking his head out from inside.

Kiiroitori's Omurice: ¥1,580

Kiiroitori's face is made from omelette and rice. Served with a side of healthy veg.

Rilakkuma's Honey Lemon Drink: ¥850

A sweet and sour mix of honey and lemon.

Korilakkuma's Strawberry Calpis: ¥850

Strawberries are Korilakkuma's favourite, and that's the flavour of this refreshingly sweet Calpis drink, topped with Korilakkuma vanilla ice cream.

There are lots of other dishes to look forward to in addition to the ones above, making this cafe one to go back to many times. And you can special free merchandise when visiting and dining there too.

Collaboration Cafe – Participating Stores


Omotesando/Nagoya SKYLE: August 1, 2020 – August 30, 2020

Sapporo PIVOT: August 1, 2020 – August 17, 2020
Official Website: https://tower.jp/rilakkumacafe

©2020 San-X Co., Ltd. All Rights Reserved.

Information

Rilakkuma x TOWER RECORDS Campaign 2020
Running: August 1, 2020 – August 30, 2020

Official Website: https://tower.jp/rilakkuma

Enjoy Miffy and a Glass of Wine at Dick Bruna TABLE Opening in Kobe This July

Dick Bruna TABLE is a new wine bar set to open in Kobe, Japan on July 17, 2020 where customers can enjoy various wines from around the world. The bar is themed around the popular children's author and graphic designer Dick Bruna (1927-2017) who is known for his popular character Miffy.

The first bar of its kind to be centred on Bruna, table bookings for both the bar and cafe spaces opened on July 1. Customers who book before July 16 will receive two free original Dick Bruna TABLE coasters.

Dick Bruna TABLE is split into 4 floors. The first floor is the takeout counter, the second the merchandise shop and a cafe which is designed to be like a Dick Bruna studio, the third is the wine bar which is made to look like an old cafe in Utrecht, the city where Dick Bruna lived, and the fourth is the event space where exhibitions and parties will take place. There's also a special VIP room on the top floor.which include a takeout counter, merchandise shop, cafe, wine bar, and event space.

Takeout Counter & Entrance

Entrance

The staircase that leads from the first floor takeout counter to the second floor is like a gallery with various Dick Bruna artworks scattered around. There are plenty of chances snap some photos.

Cafe & Shop


The cafe and shop are like a studio dedicated to Dick Bruna's many works. They have a warm welcoming atmosphere to them thanks to the old wooden beams and white walls and lights. The merchandise area and cafe areas blend seamlessly into one.

The wine bar, inspired by old cafes in Dick Bruna's beloved home of Utrecht, serves authentic wine. The brick tiles are reminiscent of the streets of Utrecht and, together with the old wood, give it an inviting vibe. The bar also houses many paperbacks bound and designed by Dick Bruna.

Event Space & VIP Room


The event space is painted a simple white. It can be used for art exhibitions, workshops, parties, and more.

Head to Dick Bruna TABLE to enjoy both the cute world of Dick Bruna's characters as well as a delicious glass of wine.か

IIIustrations Dick Bruna © copyright Mercis bv,1953-2020 www.miffy.com © Dick Bruna 

Information

Dick Bruna TABLE
Address: 3-1-1 Sannomiyacho, Chuo-ku, Kobe
Opening Hours:
[Weekdays] 11:00-15:00 (Last Orders 14:00) / 17:00-23:00 (Last Orders 22:00)
[Saturdays] 11:00-23:00 (Last Orders 22:00)
[Sundays/Public Holidays] 11:00-21:00 (Last Orders 20:00)

Official Website: https://dickbrunatable.com/

Sanrio Characters Come Together at Tokyo's New POWDER ART CAFE HARAJUKU

The new limited-time character cafe POWDER ART CAFE HARAJUKU is set to open in Harajuku, Tokyo from July 15, 2020 to mid-January 2021.

From July 15 to mid-October, the cafe will be centred on the Top 10 characters of this year's Sanrio Character Ranking, an annual event where fans around the world can vote for their favourite Sanrio characters. The cafe will subsequently celebrate the 45th anniversaries of both My Melody and Little Twin Stars until mid-January next year.

At POWDER ART CAFE HARAJUKU, where the customers can draw their own designs on their orders, like latte art, Sanrio fans can look forward to a super cute menu line-up inspired by the adorable character roster.

My Melody Sweet & Sour Strawberry Shaved Ice


Tuxedo Sam Seafood Coquille Plate

If you're visiting Harajuku any time up to January next year, be sure to stop by POWDER ART CAFE HARAJUKU to make your own kawaii Sanrio character dishes.

Information

POWDER ART CAFE HARAJUKU

Address: IMON Bldg. B1F, 6-3-9 Jingumae, Shibuya, Tokyo

TEL: 03-6450-6037

Opening Hours: 11:00-21:00 (Last Orders 20:00)

Official Website: https://k-tanuma.com/company#04

Tanabata and Milky Way Inspired Food and Drink Arrives at PLANETARIA TOKYO

KONICA MINOLTA PLANETARIA TOKYO, a twin-dome planetarium in Tokyo's Yurakucho district, introduced a new menu at its Cafe Planetaria on July 1, 2020.

A cafe where you can taste the stars

Cafe Planetaria's concept is that customers happened upon it during a trip through the galaxy. It is the only cafe in space—one where you can delight in cocktails that shine bright like a nebula, or tuck into finger food that's like fragments of planets.

The new menu hopes to serve customers a day they won't forget after they have gaze upon the starry night sky.

How best to enjoy Cafe Planetaria

Cafe Planetaria's menu can be enjoyed at DOME 1 inside the planetarium so you can enjoy cocktails and food while watching the starlit show. It's open to those who aren't using the planetarium too, so if you're looking for a quick stop-off on your time through the galaxy and don't have time for stargazing you can enjoy the galactic delights too.

Nebula Soft Serve Ice Cream: ¥550 (Tax Included)

This purple soft serve ice cream is inspired by nebula imagery.

Moon Parfait: ¥770 (Tax Included)

A colourful parfait topped with the moon and sweet-tasting planets.

Mercury (Cocktail): ¥880 (Tax Included)

Part of the planetary cocktail series.

Observe "Tokyo's Milky Way"

PLANETARIA TOKYO has brought back its planetarium work Tokyo no Amanogawa o Wasurenai (Never Forget Tokyo's Milky Way). The show makes use of works left behind by Japanese novelist Kenji Miyazawa, poets Chūya Nakahara and Yumeji Takehisa, and others, to bring viewers back to a time when you used to be able to see the Milky Way in the city of Tokyo. When the city lights switch off for the night, the former Milky Way will shine its radiant brilliance. Viewers will be able to see the same sight that so many artists and writers saw when creating works about Tokyo's starry sky.

Make a wish upon a falling star

A popular service at PLANETARIA TOKYO that is also free is getting to see falling stars in real time with a system set up by Meteor Broadcaster. They are shown across a giant 12m long screen. On the Gregorian calendar, Tanabata is celebrated on July 7, but on the old Japanese lunisolar calendar it will fall on August 25 this year. If you're in Tokyo around that time, why not visit the planetarium and make a wish?

Online shop to enjoy the Milky Way at home

Gallery Planetaria is a concept shop in PLANETARIA TOKYO whose concept is based around being a secret shop hidden away somewhere in the galaxy. Their online shop is selling plenty of fun items that you can only get on this side of the galaxy. The service is available in Japan only, but check out their website to see what they've got in stock.

Gallery Planetaria Online Shop
https://planetaria.theshop.jp/

Starry Sky Guide: Summer – At Home Version (Narrated by Yoshimasa Hosoya)

PLANETARIA TOKYO has posted an at-home version of their summertime starry sky guide which was shown at the venue. It's narrated by Japanese voice actor and narrator Yoshimasa Hosoya and features a 360° VR experience. Check it out here.

Information

KONICA MINOLTA PLANETARIA TOKYO
Address: Yurakucho Marion 9F, 2-5-1 Yurakucho, Chiyoda Ward, Tokyo
Opening Hours: 10:30-22:00 (Reception closes 21:00)

*No Fixed Holidays

*Open until 22:30 (reception closes 21:30) on weekends and public holidays

Official Website: https://planetarium.konicaminolta.jp/planetariatokyo/

Hamtaro Cafe 2020 to Open in Tokyo, Saitama, and Osaka

LEGS COMPANY has announced that it will open three cafes based on the popular Japanese character Hamtaro in Tokyo and Saitama on July 30 and Osaka on July 31.

Hamtaro is a manga and storybook series created and illustrated by Ritsuko Kawai. The series began serialisation in 1997 and an anime adaptation first broadcast back in 2000. More than 20 years later, Hamtaro continues to enjoy much popularity in Japan.

Hamtaro Cafe 2020 will be themed around sunflowers and the sea, and will serve up a fun experience perfect for the hot summer. The Ham-Hams have come out of their Clubhouse to pay a visit to the seaside and enjoy the sun. There will be sunflower and ocean themed food, drinks, and desserts for everyone to munch on.

Yakisoba On Beach Hut Sunflower Bread: ¥1,499

A plate of yakisoba and egg arranged to look like a sunflower, with Hamtaro sat right in the middle.

Cone Cappy Hide and Seek Ice Cream Parfait: ¥1,399

Cappy is wearing a cone on his head and is hiding amongst the ice cream, chocolate banana, and fresh mint.

Ham Ham Glass Drinks: Drink Only – ¥789 Each / With Glass – ¥1,789 Each

There are two drinks to choose from: the orange flavoured Hamtaro and the yogurt flavoured Bijou.

Vinyl Pouch: ¥1,300


Mascot Keyring Hamtaro: ¥1,550

The cafe will also sell a range of exclusive merchandise too, which is scheduled to be available for online purchase as well in Japan.

Ham-Ham Fans (14 Designs)


Original Coasters (15 Designs)

Those who dine at the cafe will receive a free Ham-Ham fan, and if you order a drink you'll get a coaster too.

©Ritsuko Kawai / Shogakukan

Information

Hamtaro Cafe 2020

Booking Price: ¥500 (4 people max per booking) *Comes with free gift

Tokyo: TOKYO BOX cafe&space / July 30, 2020 – September 6, 2020

(Address: Tokyo Solamachi Floor 1F East Yard 8, Tokyo Skytree Town, 1-1-2 Oshiage, Sumida-ku, Tokyo)

Saitama: BOX cafe&space / July 30, 2020 – September 27, 2020
(Address: AEON Laketown kaze Lake Town Gate 1F, 4-2-2 Koshigaya, Saitama)

Osaka: Shinsaibashi contact / July 31, 2020 – August 16, 2020

(Address: 1-6-24 Kitahorie, Nishi-ku, Osaka-shi, Osaka Prefecture)

Official Website: https://hamutarocafe.sho.jp/