International DJ KSUKE Announces Thailand & Myanmar Tour Dates
KSUKE is fierce competition in the DJ scene right now, acquiring a big following of fanatic fans. His work has taken him overseas where his name is becoming engraved into the minds of those outside Japan. In recent years, his activity has been strong in the sphere of Asia.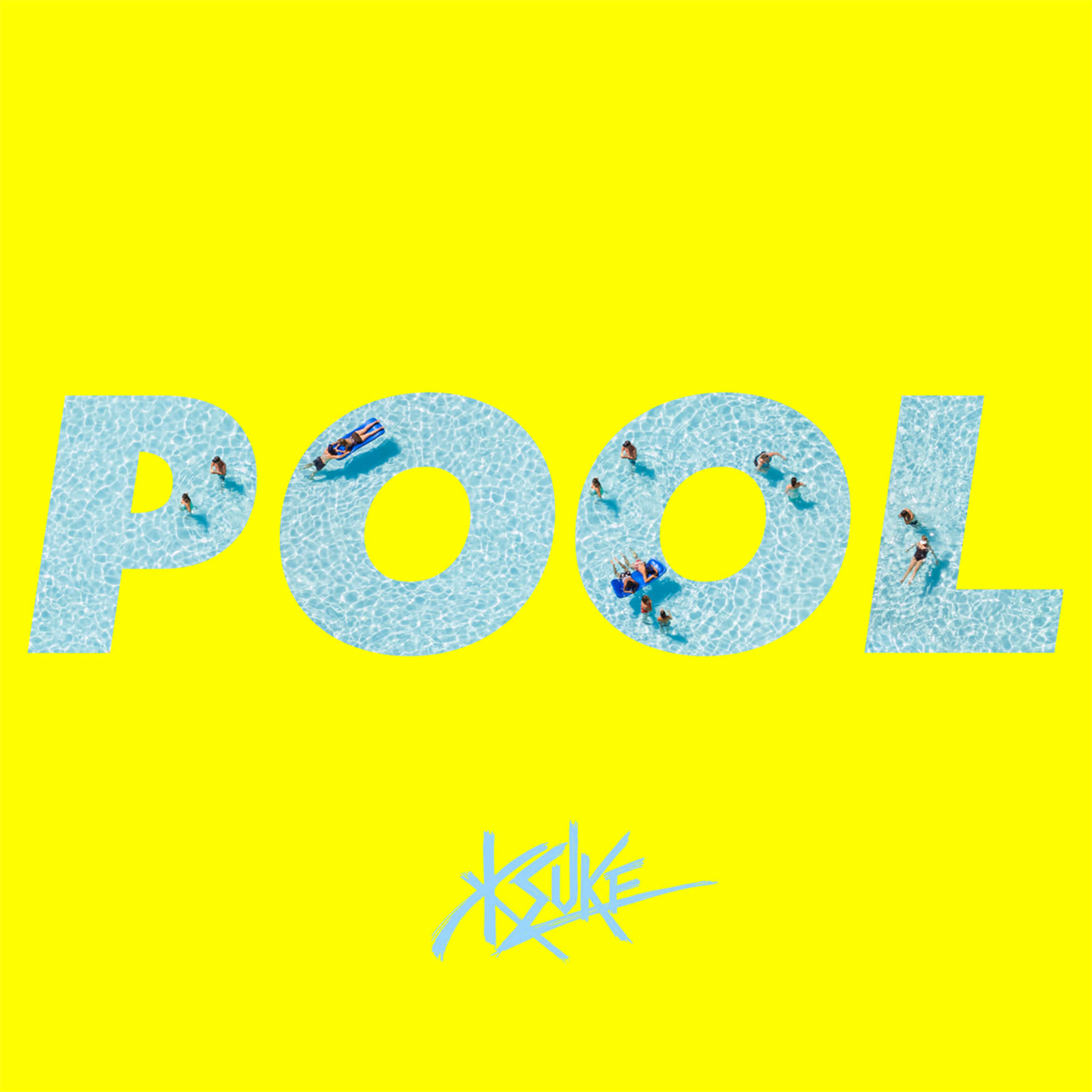 KSUKE has taken the stage at the world's electronic music battleground, Ultra Music Festival, in Miami, Korea and Japan. He has also performed at Universal Studios Japan's end-of-year countdown party.
He continues to be a dominating presence at his live sets. His latest single, POOL feat. Meron Ryan, ranked as one of the most listened to tracks of 2017 on Spotify in Japan.
His influence is also proven with his other rankings: he ranked 3rd in "Best of 2017 Electro Tokyo," 14th in "Best of 2017 Top Hits Japan," and "Best of 2017 Tokyo Super Hits."
KSUKE is set to conquer overseas some more as he darts his way into 2018. His schedule will see him embark to Thailand and Myanmar.
KSUKE maintains distinguished power and is likely to expand his sphere of influence outside Japan even more this year. Watch this space.
■Information
Title: KSUKE – POOL feat. Meron Ryan
Digital Release: June 16, 2017
Tour Dates:
1/20 @ Jive Garden Festival 2018 (Chiang Mai, Thailand)
1/27 @ FUSE (Yangon, Myanmar)
2/9 @ ELE TOKYO (Azabu-Jūban, Japan)
2/19 @ Sound Museum Vision (Shibuya, Japan)
2/24 @ ORCA NAGOYA (Nagoya, Japan)
Official Website: http://ksukejpn.com/
RELATED ENTRIES
Dance Vocal Group BALLISTIK BOYZ Release New Track 'Drop Dead' with Popular Thai Group TRINITY

BALLISTIK BOYZ, currently busy training in Thailand, released a new track titled Drop Dead feat. TRINITY on February 16. This marks the group's first time collaborating with a popular Thai artist, and to commemorate the occasion, the music video has also been released on the High Cloud Entertainment YouTube channel.

In September 2022, BALLISTIK BOYZ moved their base of operations to Thailand to realilze the group's motto of "music has no borders." The group has since appeared at a number of live events, including the OCTO POP FEST in October 2022 and the BIG MOUNTAIN MUSIC FES 12, one of the largest festivals in Southeast Asia.

Drop Dead feat.TRINITY – BALLISTIK BOYZ from EXILE TRIBE (Music Video)

Drop Dead feat. TRINITY was created following an encounter with TRINITY, a popular T-pop group that shares the same aspirations as the BALLISTIK BOYZ. The group is known for blending pop and rap with addictive Trap and EDM beats, and this new track shares the feelings many experience while chasing their dreams. Designed to give listeners a bit more fighting spirit, it's perfect for blaring when you need a pick-me-up.

The music video tells the story of how BALLISTIK BOYZ and TRINITY met in a foreign land, taking on the world stage and trying to make it where many challengers have lost their dreams and given up. Filmed in spectacular locations across Thailand, the video has plenty of cinematic flair.

Footage from the song's recording sessions can be seen on the New School Breakin', a brand-new reality show on High Cloud Entertainment's YouTube channel. Fans can also see the first collaboration performance between the two groups during the BIG MOUNTAIN MUSIC FESTIVAL 12.

Comment from BALLISTIK BOYZ

"We're proud to announce the release of our first international production, Drop Dead!!

 This time around, we collaborated with TRINITY, an incredible group from Thailand. Fusing together J-pop and T-pop, we're aiming to bring Japanese music to the rest of Asia, and from Asia, we want to spread to the rest of the world. This song really shows off our determination in the music, lyrics, and choreography!

This is our first attempt at completely English lyrics, and I think it gives a brand new feel to the BALLISTIK BOYZ. I hope you'll listen to it and check out the music video!

We'll continue to work hard to take this song to the next level, so please continue to support us!"

Information

Drop Dead feat.TRINITY – BALLISTIK BOYZ from EXILE TRIBE
Stream and Download: https://ldh.lnk.to/Drop_Dead_feat_TRINITY

New School Breakin' (Reality Show)
BALLISTIK BOYZ from EXILE TRIBE & PSYCHIC FEVER from EXILE TRIBE, who restarted their activities in Thailand aiming to be active on the world stage, will take on new challenges in the reality show New School Breakin'. Popular Thai actors and artists appear in the series, taking on tons of unique missions and challenges as the members of BALLISTIK BOYZ work towards achieving their dreams.

How to watch: https://youtu.be/uNLXPiln5tE

EVANGELION STORE Heads to Shopee Thailand

BeeCruise, a company that supports the expansion of Japanese content overseas, has joined hands with the official Evangelion e-commerce site EVANGELION STORE, which is run by Ground Works, to make the EVANGELION STORE available in more countries around the world. The store hit the Thai branch of Shopeeーthe largest e-commerce site in Southeast Asiaーon March 4, 2020.

EVANGELION STORE first appeared on Shopee Taiwan in 2019. Since then, it expanded to Shopee Singapore and Shopee Malaysia in January this year. Shopee Thailand will be its fourth excursion, and to celebrate its opening, customers can get 10% off products on Shopee Thailand now until March 25, 2020 when they follow EVANGELION STORE.

The EVANGELION STORE release an official statement saying: "To all Evangelion fans, we are incredibly happy to be able to bring the official merchandise of EVANGELION STORE to you all. The final Evangelion film [Evangelion: 3.0+1.0] will be released on June 27, 2020. We ask for your support in getting excited about Evangelion!"

Find your favourite merchandise on the EVANGELION STORE today.

Find Japanese culture in Thailand. A café in Bangkok's Japanese quarter, "IWANE GOES NATURE."

Sawatdii kha! My name is Takahashi and I am now staying in Thailand for study.

Here in Thailand, the streets are filled with Christmas related decorations and small illuminations.

I grew up in Japan so the temperature in Thailand is too hot for me. It is the first time in my life to experience wearing short sleeves and short pants during the Christmas season.

By the way, I would like to introduce to you, "IWANE GOES NATURE" which is a café located in Asoke, a Japanese quarter in Bangkok. The owner of this café is Mr. Iwane, a Japanese man, so you don't have to worry about not being able to speak Thai.

When I visited the café, there were several Japanese people dining there. The interior of the café is very stylish.


I found a dish which has a unique name – Ogikubo (the name of a town inside Tokyo)


This is a drink named SAKURA.

This is a menu which is like a donburi dish of Japan

I hear the history of donburi dishes goes back to the Edo Period and it is kinda funny that I can eat donburi in Thailand.

You can also buy different kinds of alcohol in this café.


This is a cocktail named "SAMURAI BLUE" which is the popular name given to Japan's official football team. The color of the drink (blue) is very beautiful.


You can also buy tasty breads. Why not visit this café when you visit Thailand!

writer:Anna Takahashi

Discover Japan in Thailand at "Hello Kitty House Bangkok"

Sawatdee ka. My name is Takahashi and I'm currently studying abroad in Thailand until December.

I heard that people are already wearing coats in Japan because it's so cold. But people are still wearing short sleeves in Thailand. It's summertime here. But my Thai friends here are saying that it's actually winter and cold. (Of course, you can wear short sleeves and shorts).

In this article I will introduce you to "Hello Kitty House Bangkok" in Siam at the heart of Bangkok.

Hello Kitty in Bangkok!!

It's located on the ground floor of Siam Square One. The display is simply dreamlike.

Here's the entrance, with lots of Hello Kitties waiting to greet you. There's also a counter there where you can order takeout with ease.

The interior is all Kitty-chan! It's super cute.

Even the walls and ceiling light…

And don't forget the tables and chairs. Everything is Hello Kitty!

There's also an extraordinarily cute photo spot too (though anywhere you snap a photo in here is going to look good…😉)

It's enveloped in a cute light pink colour, giving it a romantic vibe.

There was also a warning sign. It wasn't written in Thai though, haha.

"This area is free to take photos and see the samples, but touching the goods is not allowed. If you need any information please contact out staff."

Basically, don't mess around. Also, Kitty-chan's facial expression is really captivating.

Next, I found a staircase leading downstairs.

I walked down, and…

Oh, what could this be?

Hello Kitty heaven!

They sell lots of Hello Kitty merchandise here. The most popular 3 items are:

The hats.

The shirts.

And pocket chargers!

Let's head back upstairs and take a look at the café.

When I sat in my seat the staff member came over with a menu for me.

This is what I ordered:

TOKYO FRIED POTATO

If you want to know why it's a "Tokyo" friend potato, then you should come and see for yourself.

HOT GREEN TEA

The latte art is very well done.

And once again, the Hello Kitty drawn with matcha is cute…

It was a Sunday so it was a little busy in there. There were even customers dressed in cosplay at the café. People from all different countries were dressed in all kinds of different fashion enjoying the world of the "Hello Kitty House Cafe."

The café also has a second floor. There was a children's birthday party happening upstairs. I could hear the sound of lots of kids having fun.

If you celebrate your birthday at a wonderful place such as this it's sure to be one to remember.

I recommend this as a place to snap a photo.

Where in the café is it I hear you ask? You'll have to stop by and find out yourself!

Please be sure to visit Hello Kitty House Bangkok for a wonderful time.

"Summer Wars" Exhibition to be Held in Thailand at Animate Bangkok!

It has been 8 years since "Summer Wars" was released back in 2009. Directed by Mamoru Hosoda, the film went on to become an international hit, being distributed in over 90 different countries including the US, France, UK, Germany, Australia, South Korea, Taiwan, Hong Kong and more, and was one of the first feature length animated movies to be shown at the Berlin International Film Festival, the world's third biggest film festival. It has gained much attention overseas and Hosoda has been praised by critics around the world.

Due to popular demand displayed by passionate fans of the film, a special "Summer Wars" exhibition will be set up at "Animate Bangkok" in Thailand.

The gorgeous original illustrations, background, character setting, story boards and more will be shown outside Japan for the very first time. Fans have also expressed their desire to see "Summer Wars" on the big screen, so as part of the exhibition, it will be shown in the movie theatre absolutely free. After the screening, a talk is scheduled to be held by Summer Wars producer Yuichiro Saito of Studio Chizu, an animation studio that was established during the production of Hosoda's own "Wolf Children."

The exhibition will feature merchandise designed by Takashi Okazaki, who was responsible for the designs of numerous avatars that appear in the film, including King Kazuma and Love Machine. There will also be brand new Summer Wars merchandise up for grabs which you can only get in Japan.

Although Thailand is in Southeast Asia, Japanese anime is very popular over there. There will be an event titled "Anico" by the Thailand publisher and Japanese publisher running at the same time.

If you have plans to visit Thailand and are a big Summer Wars fan, then make sure to drop by Animate Bangkok on your visit.

▶︎Comment from the manager of Animate Bangkok

"Animate opened its doors in Thailand in February 2016. Once year has passed, and I feel that Japanese pop culture, such as anime and manga, are spreading at a rapid pace in Thailand. And now, because "Summer Wars," a Japanese animated film, is being shown once more here in Thailand after being shown in the past and proving to be remarkably popular, I hope that all Thai fans of anime can enjoy the screening while also getting close and personal with the wonder of Japanese animation. That's why we have planned this screening. I dare say that the main thing reason for holding this screening is because we want people who could not see the film when it was shown in theatres previously the beautiful aesthetic of the scenery and the virtual world in which Summer Wars is set."

■Information

Running: Saturday September 9, 2017 to Sunday September 10, 2017

Location: Animate Bangkok store, Mahboonkrong Center (MBK) 7F

Event: Screening (free) at 14:00-16:00 in the MBK Cinema

Talk Event: 16:30-17:30 <MBK 5F *ANICO>

Related Article:Say Goodbye To Rainy Sorrows With Our MOSHI MOSHI Rainy Season Guide

Related Article:"Yuri" Themed Exhibition to Be Held at "2017 Comic Exhibition" in Taiwan

Worldwide success KSUKE releases collaborative mix CD with enormously popular fashion event "GirlsAward" – "Girls Award Selection mixed by KSUKE"

"From Shibuya to Asia. Then out to the world."
"GirlsAward" is a hugely popular fashion event bringing in top models leading the fashion industry today, hosting special guests, and gathering together over 30,000 people every single event.

It's an event that continues to exhibit Japan's latest fashion directly from the scene. Now, in an all new fashion and music collaborative project, the event has teamed up together with "KSUKE", an artist that boasts huge popularity having performed at the worldwide Ultra Music Festival, as well as night clubs across the globe from Las Vegas to LA and throughout Asia. Fans who are waiting eagerly to see KSUKE can now get their hands on his very first mix CD featuring a compilation of big hits compiled together for the first time. Don't miss out!

■Information
GirlsAward Selection mixed by KSUKE (WPCL-12439)
Release Date: October 5th, 2015
Price: ¥2,200 (without tax)
Event: 「 GirlsAward 2016 – AUTUMN/WINTER – 」October 8th, 2016 @ Yoyogi National Gymnasium

ーーー
■Related Article: 【FOREIGNERS FREE ENTRY! 】2 months until MOSHI MOSHI NIPPON FESTIVAL ー Let's flashback to last year's success!