The retro-modern themed hotel SAKU REN JIMBOCHO opened in Tokyo's district of Jinbocho on February 1st, 2018.
The reception area features an old 1926 Victrola Credenza gramophone by JVC USA, giving the room a nostalgic and retro feel. It's ready to greet guests with music from the hotel's vintage record collection with deep and gentle timbres that will resonate up and down your heartstrings.
There are 32 rooms in the hotel, each of which incorporate classic Japanese elements such as tatami flooring and sliding doors. They made to offer a relaxed and sophisticated experience. Rooms come with big bathrooms, high quality mattresses co-manufactured with Simmons that promise a peaceful sleep, beauty products, massage chairs and more to provide guests with everything they need to unwind.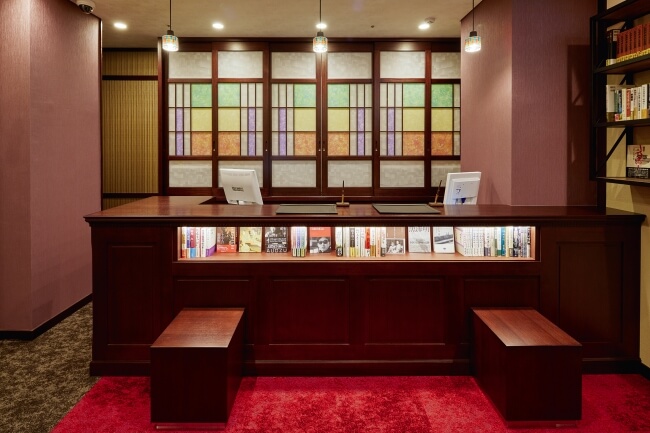 Jinbocho is called "the town that fostered cultural figures." Keeping with that idea, lovers of books, music and movies can look forward to free video on-demand services in rooms at SAKU REN JIMBOCHO, as well as old books that are free to read in the elevator hall.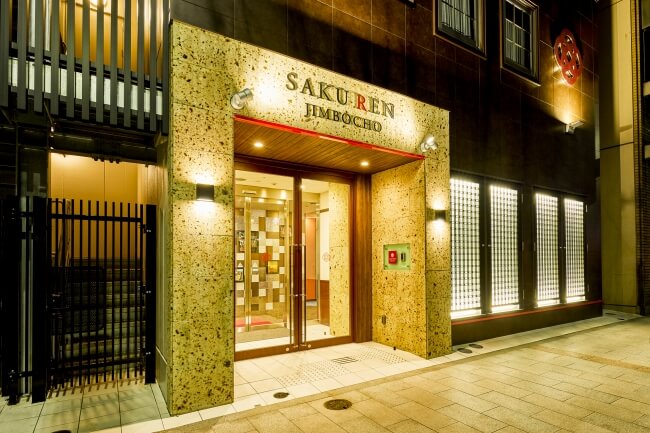 The hotel's logo design is of a mizuhiki flower, a metaphor for encounters that will eventually bloom into something great.
If you're in Tokyo, how about making some memories you'll never forget by staying at a retro-style hotel?
■Information
SAKU REN JIMBOCHO (サクレン神保町)
Address: 2-5-13 Jinbocho, Kanda, Chiyoda, Tokyo
TEL:03-6261-0340
Website: https://saku-ren.com/