The standard sports-brand shoes of the world, Puma and Hello Kitty which has been loved by people all over the world since 1974 announced that they will sell a collaborative edition of Suedes in commemoration of Puma Suedes' 50-years anniversary. This product will be released on the 9th of February in Japan.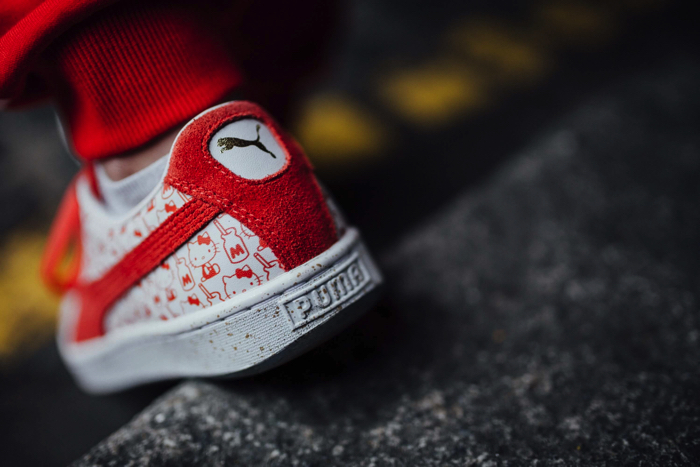 Suede has been releasing funky, fresh, elegant and sporty collections but the new edition is precisely made, colorful and cute.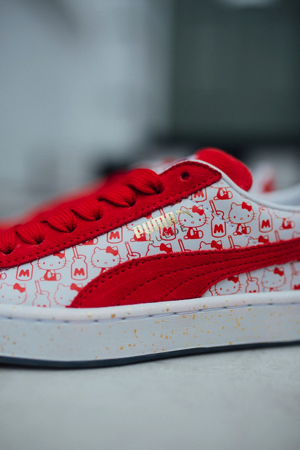 The toe, shoe tongue, shoe lace, heel and form stripe are colored in vivid red and a graphic design of HELLO KITTY is printed on the side.
The collection also includes T-shirts, set-ups and knapsacks.
Let's get this sporty HELLO KITTY product.
◼︎Information
Suede × HELLO KITTY Collection
Release date: 2nd of August, 2018
Available stores: Puma Online Store (jp.puma.com)
Puma Stores and stores that sells Puma's products
Some Sanrio Shops
Sanrio Online Shop
TEL:0120-125-150