Kyary Pamyu Pamyu's "Fashion Monster" Used in Nissin Soba U.F.O Commercial Featuring Yuya Uchida!
Expectations are bigger than ever for Kyary Pamyu Pamyu who recently announced her new digital single Kimino Mikata set for release on April 11 as well unveiled the tour schedule for her 4th world tour.
Kyary's song Fashion Monster was chosen to be used in a TV commercial for Nissin Soba U.F.O, dubbed the "Fashion Monster Edit."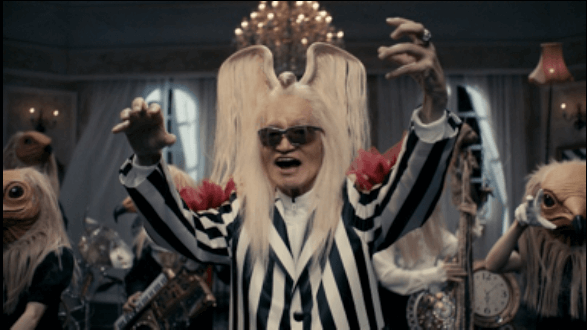 The commercial features rock singer Yuya Uchida dancing to the tune of the monsters on a set that looks exactly like the original music video. Featuring a band of Egyptian vultures to perform the music, the commercial is making news online for its likeness to Kyary's original monster mashup, and even Kyary herself has given it praise.
In line with the start of the commercial, Kyary's 24-track greatest hits album, KPP BEST, which also features Fashion Monster, will be sold at the low price of ¥900 for one month. Together with this bargain campaign, you can now also pre-order her new song Kimino Mikata together with it.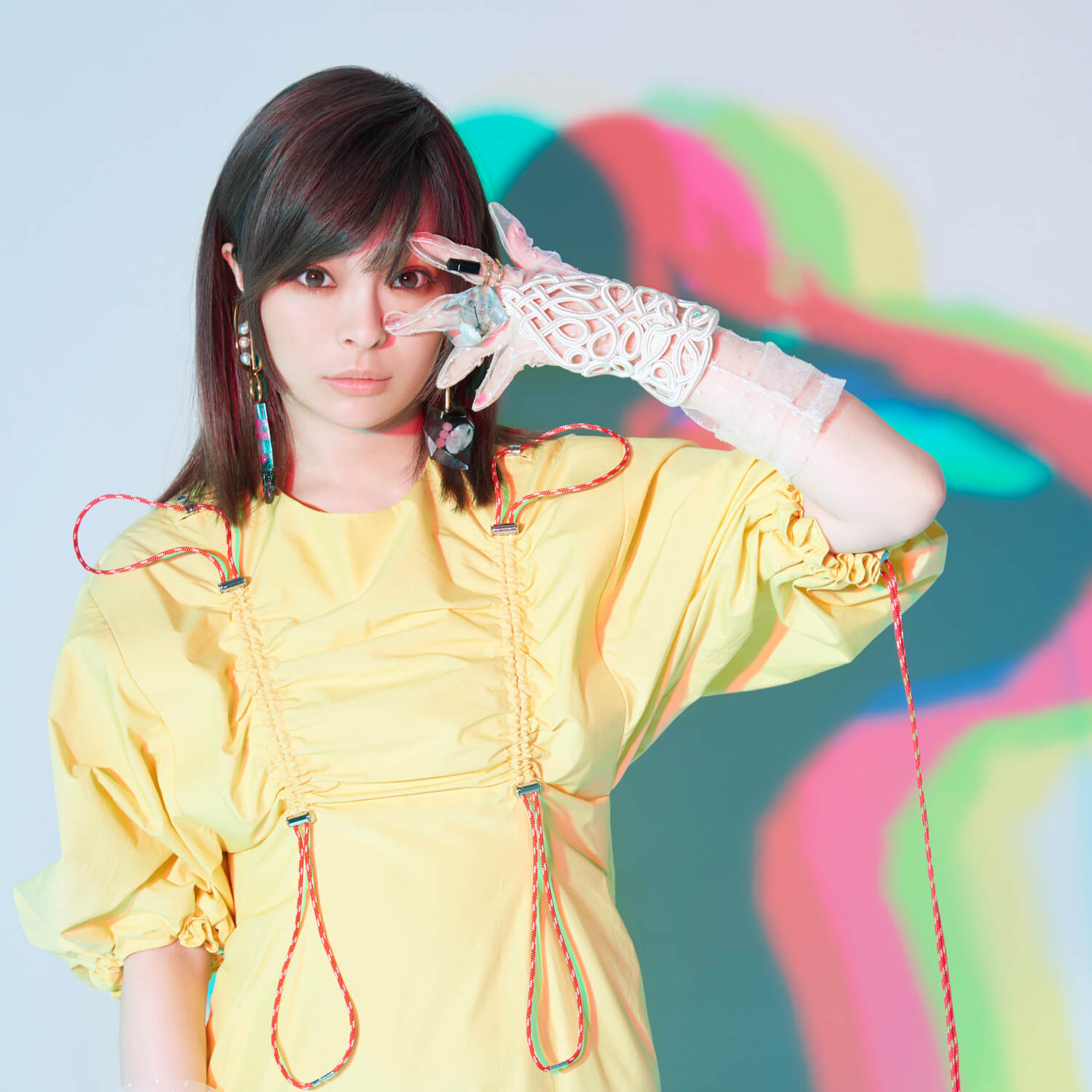 Kyary has also organised an Instagram live show to begin at 22:00 on March 16 (JST) where you can get an early listen of Kimino Mikata. She will give raw commentary on her new song, the first in a while. Not only can people look forward to hearing the backstory behind the production of the song, she will also chat about recent amusing episodes that have happened to her. Make sure you tune in at 22:00 (JST) to Kyary's Instagram to enjoy her live!
Stay tuned for the latest Kyary Pamyu Pamyu news for her forthcoming activity!
■Information
Kyary Pamyu Pamyu – "Kimino Mikata"
On Sale: 11 April 2018
"Kimino Mikata" iTunes Pre-Order:
https://itunes.apple.com/jp/album/kimi-no-mikata/1356567744?app=itunes&at=10l6Y8
"KPP BEST" 1 Month ¥900 Special Price Campaign (From March 16):
https://itunes.apple.com/jp/album/kpp-best/1103995070
World Tour Schedule:
Kyary Pamyu Pamyu performed her first Halloween solo concert THE SPOOKY OBAKEYASHIKI ~PUMPKINS STRIKE BACK~ at the Tokyo Metropolitan Gymnasium on October 28th and 29th last year. Inspired by Japanese haunted houses, she performed in front of 15,000 people. The concert made headlines in Japan from many angles, including the horror movie inspired trailer that was released to advertise it, as well as the performance itself. Now, Kyary's Halloween show is heading overseas on a world tour! Kyary will deliver an original performance for her international fans who have been awaiting her return!
*For full details regarding the tour schedule and information regarding each concert date, please visit the official website below.
http://tso.kyary.asobisystem.com
Kyary Pamyu Pamyu World Tour 2018
THE SPOOKY OBAKEYASHIKI
-PUMPKINS STRIKE BACK-
■05.20 @ LONDON – England – KOKO
http://www.koko.uk.com
■05.22 @ GERMANY – Berlin – COLUMBIA THEATRE
https://columbia-theater.de
■05.23 @ GERMANY – Köln – Die Kantine
https://kantine.com
■06.18 @ USA – New York – Playstation theater
http://www.playstationtheater.com
■06.20 @ USA – San Francisco – The Regency Ballroom
http://www.theregencyballroom.com
■06.22 @ USA – Los Angeles – The Fonda Theatre
http://www.fondatheatre.com
http://www.fondatheatre.com
Kyary Pamyu Pamyu Official Website:
http://kyary.asobisystem.com/
RELATED ENTRIES
Kyary Pamyu Pamyu and Yasutaka Nakata to Embark on vol.02 of their Ultimate Three City Tour

In 2020, Kyary Pamyu Pamyu and Yasutaka Nakata will be following up on their ultimate three-city tour that took place in Tokyo, Osaka and Nagoya in 2016, returning to the three cities on tour again for vol.02.

The duo's performance at SUMMER SONIC 2019 saw both Osaka and Tokyo venues overcrowded with fans to the extent that entry had to be strongly regulated. Following the success of SUMMER SONIC and vol.01 of the duo's tour in 2016, there's no doubt that their upcoming 2020 tour will see an exponential increase in fans.

The long-awaited 2020 tour is bound to fill Tokyo, Osaka and Nagoya with excitement. This powerhouse duo is the perfect recipe for an explosive atmosphere that you just cannot miss.

Information

Yasutaka Nakata × Kyary Pamyu Pamyu Presents SPECIAL DJ & LIVE TOUR 2020 YSTK × KPP vol.02

Schedule

February 12 (Weds): Zepp Osaka Bayside, Osaka

Doors Open: 18:00, Performance Start: 19:00

February 13 (Thurs):  Zepp Nagoya, Aichi

Doors Open: 18:00, Performance Start: 19:00

February 21 (Fri): Toyosu PIT

Doors Open: 18:00, Performance Start: 19:00

YSTK × KPP vol.02 Official Website Advanced Tickets

Preorder Period: November 22 (19:00) – November 26, 2019 (23:59)

Audience Zones

1st Floor Standing: ¥5,500 (Tax Included, Drink Fee Not Included) 

2nd Floor Designated Seats: ¥6,050 (Tax Included, Drink Fee Not Included) * Only available at Osaka and Nagoya Venues

Where to Purchase

Advanced tickets will be available for purchase from the following Official Websites:

Yasutaka Nakata: http://yasutaka-nakata.com/

Kyary Pamyu Pamyu: http://kyary.asobisystem.com/

Kyary Pamyu Pamyu's 'KIMI GA IINE KURETARA' Single to be Released on Kawaii Pink Vinyl

In May 2019, Harajuku fashion monster Kyary Pamyu Pamyu released her latest single KIMI GA IINE KURETARA on streaming services. The single was used as the theme song for the Nippon Television Network drama Mukai no Bazuru Kazoku. The single will be released in late February 2020 in the form of a kawaii pink 7-inch vinyl. The last time Kyary Pamyu Pamyu released a single in analog format was in 2015 with Mondai Girl.

KIMI GA IINE KURETARA was produced entirely by Yasutaka Nakata. In the song, Kyary Pamyu Pamyu transforms into a modern social media expert, singing an encouraging message aimed at people who are lost in their obsession with getting likes on social media. The single's B side contains the instrumental version of the song which has never been released.

As the vinyl release is still quite far away, all we can do is wait in excitement. 

Information

KIMI GA IINE KURETARA

CATNO.:KMGI-0001

Price: ¥1,600 (Tax Included)

Release Date: Late February 2020 (Subject to change)

Contents

Side A – KIMI GA IINE KURETARA

Side B – KIMI GA IINE KURETARA (Instrumental Version)

Streaming Services: https://kppm.lnk.to/kik

Official Website: http://kyary.asobisystem.com/english/

Kyary Pamyu Pamyu Will Perform a New Song if 100,000 People Sign Up for Merpay

Merpay is a smartphone payment service created by the flea market app Mercari. To reach out to young people who are still not accustomed to going cashless, the company launched a second round to their invite a friend campaign on November 7, 2019. As part of the campaign, both the user who invites a friend to use Merpay and the friend who creates an account will be rewarded with ¥1,000 worth of points. But that's not all: Famous artist Kyary Pamyu Pamyu took to the scene with an even bigger reward.

As the campaign's mascot, Kyaryu Pamyu Pamyu made an appearance at the Merpay campaign event. It was announced that if more than 100,000 people use the special invitation code "MOTTAINAI" to create a Merpay account during the Kyary Pamyu Pamyu challenge period, Kyary Pamyu Pamyu will celebrate with a brand new song.

After the event, Kyary Pamyu Pamyu headed down Harajuku's famous Takeshita Street to enjoy a crêpe at a crêpe stand that uses Merpay. 

"It's been so long since I last visited Takeshita Street," she laughed. "Buying the crêpe was just as fun as eating it.".

She then made a comment on her Kyary Pamyu Pamyu challenge song:

"I want to sing it. What kind of song will it be? It's so exciting just thinking about it." She said.

If you want to hear Kyary Pamyu Pamyu's new song, be sure to use the MOTTAINAI code to sign up for Merpay and invite a friend.

Interview: Kyary Pamyu Pamyu & Yasutaka Nakata Joined by Kizuna AI at SUMMER SONIC 2019

Kizuna AI recently performed at SUMMER SONIC 2019 on the RAINBOW Stage on August 18. She also interviewed various acts who performed at the music festival, including Yasutaka Nakata and Kyary Pamyu Pamyu. The full interview was posted on her YouTube channel.

SUMMER SONIC 2019 – Official Artist Interview vol.02: Yasutaka Nakata & Kyary Pamyu Pamyu

Kizuna AI released a cover of Kyary Pamyu Pamyu's song Kizunami on August 16 which is taken from Kyary's fourth studio album Japamyu which dropped back in September 2018. To celebrate the release of the new song, Kizuna AI appeared as a surprise guest on Yasutaka Nakata and Kyary Pamyu Pamyu's set at SUMMER SONIC 2019 where her and Kyary performed Kizunami.

Below is a translated summary of the interview.

Kizuna AI: "Our first collaboration together! Was I okay…?"

Kyary: "I haven't collaborated with that many people. It's rare for me to sing with someone, but I was really happy with how it went!"

Kizuna AI: "Nakata, when did people start calling you Ouji [Prince]?"

Kyary: "He has a lot of out-there nicknames! [laughs]"

Yasutaka Nakata: "Battery Eater is another one [laughs]"

Kizuna AI: "What does 'chumete' mean?" [Referencing a word taken from the chorus of Kizuna AI's song AIAIAI, written and produced by Nakata]

Yasutaka Nakata: "That's a secret! Because you can interpret it in many different ways."

Kizuna AI: "What's a word or occurrence [in music] that's stuck with you the most, Kyary?"

Kyary: "Ninja Re Bang Bang. The title was originally 'tentative.' I feel it's a mysterious word that anyone can get behind. Even when touring overseas everyone sings it together."

Kizuna AI: "Finally, please give a message to your fans!"

Kyary: "It was so much fun getting to stand on stage together with Nakata. I hope we can do something together again!"

Kizuna AI: "Kyary, can you put these ears on?"

Kizuna AI has posted lots of other interviews from the festival on her YouTube channel too including with SHAED, SOFI TUKKER, Alan Walker, the telephones, and AI. Be sure to check them out.

Kyary Pamyu Pamyu's Kabuki Themed Concert Showcased in Documentary On YouTube

Kyary Pamyu Pamyu's 'Oto no Kuni Live Tour 2019' has been taking the singer to various locations across Japan steeped in the country's cultural heritage. The tour gets its name from Kyary's song Oto no Kuni taken from her album Japamyu.

Following the success of her show at the sacred Izumo Shrine in Shimane Prefecture―a region said to be the birthplace of Japan's many gods―Kyary took her traditional show to Minami-za in Kyoto, the oldest theatre in Japan. What's more is that she held it on the final day of Japan's Heisei period before the country transitioned into the current Reiwa period. The concert fused Kyary's iconic pop culture fantasia with traditional Japanese kabuki theatre.

A 9-minute medley of the concert, featuring tracks such as Ninja Re Bang Bang and Oto no Kuni, is set to be played back live on NHK World Japan today (August 19) and again on NHK General TV on September 14. It will also feature a talk with Kyary and show host Shingo Murakami.

A special documentary featuring behind-the-scenes footage as well as clips of the concert was uploaded onto Kyary's official YouTube channel. The video showcases Kyary's training for the concert carried out with kabuki actor Ainosuke Kataoka. Check it out below.

Information

「SONGS OF TOKYO」

August 19, 2019 on NHK World Japan (0:10-0:38 / 6:10~ / 12:30~ / 18:30~)

August 15, 2019 on NHK General TV (0:05-0:33)

Line-Up: Kyary Pamyu Pamyu / Shingo Murakami, Chiaki Horan

Kyary Pamyu Pamyu Official Website: http://kyary.asobisystem.com/

Kyary Pamyu Pamyu & Yasutaka Nakata Joined by Kizuna AI at SUMMER SONIC 2019

Yasutaka Nakata is the internationally acclaimed architect of kawaii music and music producer of huge Japanese names such as Kyary Pamyu Pamyu and Perfume.

The DJ and music producer is known for having collaborated with a whole string of big artists, such as Kenshi Yonezu on the song NANIMONO as well as Charli XCX on Crazy Crazy. Despite having only just dropped his new song Pico Pico Tokyo (feat. Momo Mashiro) recently, he just released a new song entitled Kizunami (cover) for digital download on August 16. The track is a cover of Kyary Pamyu Pamyu's song Kizunami taken from her fourth studio album Japamyu which Nakata Produced. It is covered by virtual talent Kizuna AI who has almost 2.7 million subscribers on her YouTube channel.

To celebrate the release of the new song, Kizuna AI appeared as a surprise guest on Yasutaka Nakata and Kyary Pamyu Pamyu's set at SUMMER SONIC 2019 which was held in Tokyo and Osaka. In a very special collaboration, she sang the song alongside Kyary―the singer of the original track.

As with the Osaka show, the RAINBOW STAGE at the Tokyo concert had an admission limit due to how much music fans were anticipating this stage.

When the intro to Fashion Monster started playing as the first song of Yasutaka Nakata's set, the crowd's excitement went straight through the roof. But it didn't stop there however, as it shot into the stratosphere when Kyary Pamyu Pamyu walked onto the stage, clad in a beautiful white outfit.

Nakata and Kyary's set was an energetic amalgamation of song mash-ups and alternative arrangements, treating the crowd to familiar hit after hit. It reestablished Nakata's status as a spearhead of the industry.

He joined Kyary in front of his DJ booth for CANDY CANDY and waved his hands left and right with the crowd to Kyary's directions. The two of them rolled out even more big numbers including Invader Invader, PON PON PON and Ninja Re Bang Bang which also had fun new arrangements.

When the intro to Kizunami started up, Kizuna AI's chorus entered the fray at which Kyary asked, "Whose voice is that?" Kizuna AI suddenly appeared on the giant LED screen at the back of the stage, and the crowd reacted instantly. She riled everyone up by calling "Summer Sonic!" before joining Nakata and Kyary in a dream collaboration.

The 19-song set was up with Mondai Girl and finally Oto no Kuni during which the crowd waved their towels in unison.

Kizuna AI's cover of Kizunami is now available for digital download and is streaming on Spotify.

Stream Your Favourite Japanese Artist Anytime With Deezer's New 'Asian Music' Channel

Have you ever tried typing in your favourite Asian artist into Spotify only to find only some or none of their music is on there? All of that is about to change as the music streaming platform Deezer introduces its new 'Asian Music' channel to bring fans closer to their favourite acts, both mainstream and underground.

Deezer boasts 14 million monthly active users in 180 countries around the world who are connected to an ever-expanding catalogue of 53 million tracks.

Available now worldwide, the new music channel will help support local genres in Japan, Singapore, Malaysia, Philippines, and Indonesia. It features exclusive and personal playlists from the biggest artists across the continent such as Kyary Pamyu Pamyu (Japan), Tabitha Nauser (Singapore), and Gloc-9 (Philippines). The editors at Deezer have also created dedicated playlists for each country to help fans find their favourite artists as well as introduce them to new acts.

The playlists created by Deezer's editors for Japan include: Top J-Pop, J-Pop Rising, Top J-Rock, and Japan 90s Hits. Look forward to listening to the biggest names in the land of the rising sun right now such as Perfume, Aimyon, and tofubeats and get familiar with rising acts like Manon and AAAMYYY.

Deezer's Asian Music section can be accessed here. Find your new favourite artist today.

Kyary Pamyu Pamyu, Marshmello, Ninja & More to Perform at Metarama Festival in Las Vegas

Kyary Pamyu Pamyu released her new song KIMI GA IINE KURETARA in May and subsequently went on to put on a Kabuki-style concert at Minami-za in Kyoto.

The pop sensation continues to spread Japanese culture across the globe as she announces her appearance at the Metarama festival in Las Vegas this October.

*Update: It has been recently announced that the Metarama festival in Las Vegas has unfortunately been cancelled.

Metarama is a gaming and music festival that is being held for the first ever time this year. It features a line-up of influencers in both music, such as Marshmello and Snoop Dogg, and gaming including Ninja and Pokimane.

Join Kyary Pamyu Pamyu as She Tours the Sacred City of Izumo in Latest Video

Recently, Kyary Pamyu Pamyu held a special one-night-only live performance at Izumo Taisha; a sacred and grand Shinto shrine located in Shimane prefecture which is said to be the origin of Japan's gods. Kyary's Otono Kuni Live Tour 2019 performance embraced the sacred atmosphere and the theme of her recent fourth album Japamyu. On that night in particular, her new song Otono Kuni really struck a chord!

Wanna know more about her godlike live concert on holy grounds?!

Here's the concert live report: https://www.moshimoshi-nippon.jp/191957

Travelling to Japan? Let Kyary be your tour guide!

Kyary has just released a travel movie where she returns to the sacred land but this time, as your tour guide and not a performer! Join Kyary and get discovering with her new tourist video! She has also set up a special website dedicated to her sightseeing adventures in Izumo.

Kyary strolls around Izumo: The sacred land where the sun sets.

From legends to ancient history, Izumo is a gold mine of culture and secrets that Kyary will share with you! In this beautiful short movie, you can join Kyary and enjoy a day of fun!

Whether you want to visit Izumo or you've already been,or maybe you're considering a trip to Japan and you're not quite sure where to go! This movie is something you'll definitely love to see so please check it out!

Japanese Music Artists Performing Overseas in 2019: Part 3

With summer fast approaching, concertgoers are gearing up for this year's music festivals and live shows. We previously covered numerous Japanese bands and artists performing who overseas this year in parts one and two of this feature, but since the previous entry, even more acts have been announced.

Here is a new list of artists embarking outside Japan this summer.

Suchmos

For the first time in their career, rock group Suchmos are set to embark on their first ever Asia Tour this June. They will hit up 6 locations, beginning in Hong Kong before heading to Taipei, Seoul, Shenzhen, Shanghai and Beijing.

▶︎ Suchmos ASIA TOUR 2019

2019/6/2 @ Music Zone @ KITEC, Hong Kong

2019/6/7 @ Legacy Taipei, Taipei

2019/6/9/ @ YES24 Live Hall, Seoul (*w/ HYUKOH)

2019/6/12 @ B10 Live, Shenzhen

2019/6/14 @ Modern Sky Lab, Shanghai

2019/6/16 @ Tango Live (Floor 3F), Beijing

Suchmos Official Website: https://www.suchmos.com

→News Update (June 1, 2019)
Following unexpected illness of one of their members, Suchmos have cancelled all remaining dates on their upcoming overseas tour.

【NEWS】
アジアツアー追加公演が決定しました。

■6/28(金) ジャカルタ
会場は後日発表

■6/30(日) バンコク
Moon Star Studio 1

▼公演詳細はこちら▼https://t.co/HzrqIYa1FQ pic.twitter.com/ooz5TLntDL

— [ALEXANDROS] (@alexandroscrew) 2019年4月13日

[ALEXANDROS]

Rock band [ALEXANDROS] are also heading on tour in Asia throughout June and July. The band are currently on their "Sleepless in Japan Tour" in promotion of their newest album Sleepless in Brooklyn and will take their concerts across Asia for 8 shows, starting with Shanghai on June 21 and wrapping in Seoul on July 21. This also marks their first time performing in Shanghai and Beijing.

 

▶︎ Sleepless 2019 Asia Tour

2019/6/21 @ Modern Sky Lab, Shanghai

2019/6/23 @ Beijing Omni Space, Beijing

2019/6/28 @ Jakarta (*Venue TBA)

2019/6/30 @ Moon Star Studio 1, Bangkok

2019/7/5 @ Music Zone @ E-Max, Hong Kong

2019/7/7 @ Legacy Taipei, Taipei

2019/7/19/ @ Bentley Music Auditorium, Kuala Lumpur

2019/7/21 @ MUV HALL, Seoul

[ALEXANDROS] Official Website: https://alexandros.jp

SAKANAQUARIUM 2019 "834.194"
6月28日 上海&6月30日 深セン公演

明日5月1日12:00よりチケット販売が始まります。
券種・プレイガイドはサカナクションHPに掲載しています。https://t.co/GyH6y5B25n

— sakanaction (@sakanaction) 2019年4月30日

Sakanaction

Sakanaction have announced that they will play in Shanghai and Shenzhen at the end of June. Upon unveiling the news the band created their own Weibo account, a Chinese social media platform. The rock band will release their new album 834.194 in June, their first album release since sakanaction was released 6 years ago in March 2013. The Asia dates were added to their ongoing Japan tour. This will be their second set of headline concerts outside in Japan since they performed overseas for the first time back in 2013 in Taiwan. The band are known for their use of cutting-edge technology at their shows, so foreign fans can look forward to seeing what they have in store for them next month.

  

▶︎ SAKANAQUARIUM 2019 "834.194"

2019/6/28 @ Modern Sky Lab, Shanghai

2019/6/30 @ A8 Live, Shenzhen

Sakanaction Official Website: http://sakanaction.jp

BAND-MAID

Earlier this month, five-piece maid rock band BAND-MAID announced the European leg of their 2019 world tour, one which will begin this June and one whose decided theme is Gekidou, or "tumultuous." All shows on BAND-MAID's 2018 world tour sold out completely. The initial European leg of their long-awaited new world tour will take them to 3 countries for 4 performances. They will then head to the US in September.

Related Article: BAND-MAID Announces European Leg Of 'Tumultuous' 2019 World Tour

▶︎BAND-MAID WORLD DOMINATION TOUR 2019 【激動】 ~gekidou~

6/22 – London, UK @ Islington Assembly Hall

6/23 – Paris, France @ Le Trabendo

6/24 @ Bochum, Germany @ Zeche

6/26 @ Hamburg, Germany @ DAS LOGOS

9/26 @ NYC Gramercy Theater, US

9/28 @ Dallas Cambridge Room, US

9/30 @ LA ECHOPLEX, US

10/1 @ LA ECHOPLEX, US

World Tour Info: https://bandmaid.tokyo/contents/241952

BAND-MAID Official Website: https://bandmaid.tokyo/

Kyary Pamyu Pamyu, CAPSULE, m-flo & More

The biggest names in Japanese pop music are set to take over Los Angeles at QTAQUEST LIVE and OTAQUEST KICK OFF PARTY which is set to take place at THE NOVO by Microsoft on July 3, 2019. Both OTAQUEST LIVE and OTAQUEST KICK OFF PARTY serve as the opener to Anime Expo, the biggest anime convention in the US, which will run from July 4 to 7. CAPSULE, Kyary Pamyu Pamyu, Crazy Boy, HIROOMI TOSAKA and m-flo are set to deliver Japanese entertainment to US lovers of Japanese music and entertainment.

Related Article: Kyary Pamyu Pamyu, Yasutaka Nakata & CRAZYBOY to Perform at QTAQUEST LIVE in Los Angeles

▶︎OTAQUEST LIVE

Date: July 3, 2019

Time: OPEN 17:00 / START 18:30

Location: THE NOVO by Microsoft, Los Angeles, California, US

Line-Up: CRAZYBOY / HIROOMI TOSAKA / m-flo / CAPSULE / Kyary Pamyu Pamyu

OTAQUEST KICK OFF PARTY

Date: July 3, 2019

Time: OPEN/START 22:00

Location: THE NOVO by Microsoft, Los Angeles, California, US

Line-Up: ☆Taku Takahashi / TeddyLoid / Yasutaka Nakata (CAPSULE) / …and more

Event Website: https://live.otaquest.com/

Tickets: https://www.axs.com/events/372261/otaquest-live-tickets?skin=novo

Ai Otsuka

This year, Ai Otsuka celebrates her 15th anniversary since her debut. The singer-songwriter released her greatest hits album Ai am BEST, too in January this year, and she is currently in the midst of her nationwide Japan tour. 5 Asia dates have been added to the tour. Her previous Asia tour took her to just three cities: Taipei, Shenzhen and Guangzhou, but this year she is spreading her wings and will perform in Guangzhou, Chengdu, Shanghai and Taipei.

 

▶︎ AIO PIANO at ASIA vol.2 

2019/7/17 @ Dr. Sun Yat-sen's Memorial Hall, Guangzhou

2019/7/19 @ 特侖蘇音楽庁, Chengdu

2019/7/27 @ BANDAI NAMCO SHANGHAI BASE DREAM HALL, Shanghai

2019/7/28 @ BANDAI NAMCO SHANGHAI BASE DREAM HALL, Shanghai

2019/8/17 @ ATT SHOW BOX 大直, Taipei

Ai Otsuka Official Website:  http://avex.jp/ai/

If you love Japanese music and a Japanese band or artist are coming to a city near you this year, then be sure to show your love and support by getting your hands on a ticket to see them live.

Kyary Pamyu Pamyu stars as herself in the drama My Family Goes Viral!

Kyary Pamyu Pamyu will make a guest appearance in the 7th episode of the drama My Family Goes Viral (Mukai no Bazuru Kazoku) which will air on 16th May! Kyary Pamyu Pamyu's latest song KIMIGA IINE KURETARA became the opening theme song for My Family Goes Viral which stars Rio Uchida as the main character. Kyary's last appearance in a drama was four years ago on the CX Kei drama series A Restaurant with Many Problems (Mondai no aru restaurant).

For this episode, Kyary has challenged herself to the role of… herself!

So, what's the episode all about?

As main character Akari Kagari (Rio Uchida) spends her days working at a café, her mother Hinako, a housewife, gets stuck deep into a social media obsession after posting a cooking video which got a like from Kyary Pamyu Pamyu! Just one like from Kyary as she was casually scrolling social media and all of a sudden, the entire Kagari family is plunged into chaos!

 

And what was Kyary's opinion on all this?!

Q. What are your thoughts on taking part in the drama?

I haven't really taken part in any dramas in my life. I've rarely ever even been to a drama set so I was really nervous! As I played the role of me, there wasn't any need to create a new personality or anything, so I just acted like myself and I had so much fun!

Q. What was your impression when you watched the drama?

It's so now! I watch this drama every day and it makes my heart thud uncontrollably! After the characters took a small step into the world of social media, so much drama started to unfold! The opening theme song KIMIGA IINE KURETARA is also perfect to describe the world of the drama! I want viewers to enjoy the song along with the drama!

KIMIGA IINE KURETARA became available for digital download and streaming from 10th May so please check it out along with the drama!

Kyary Pamyu Pamyu Becomes Beard-Wearing Hikikomori in 'KIMI GA IINE KURETARA' Music Video

Kyary Pamyu Pamyu has just dropped the music video for her new song KIMI GA IINE KURETARA which was also released digitally today. Written and produced by Yasutaka Nakata, the song serves as the main theeme for the Japanese drama Mukai no Bazuru Kazoku. It centers around social media and captures that jubilant feeling you get when someone 'likes' one of your posts.

The music video begins with a scene of Kyary donning a long beard and moustache as she sings lonely sings to herself. Here she is insecure, unhappy, troubled and tired, having lost all of her energy. She has become a complete hikikomori, or "shut-in," and is living life without self-care as shown in the fact that she hasn't tended to her facial hair in a while, nor her head hair which has become messy. She continues in this state until the final scene where she bursts into song and dance in a bright and happier world.

In the scene that plays backwards, we see that even if she herself goes backwards, she will continue the struggle forward. Kyary expresses in the first person the conflict that people get into on social media and the online world.

The music video was created by Fantasista Utamaro, who worked on her previous video Oto no Kuni, and artist, creator and strategist Nakayaman. They took up the role of creative directors under their duo unit Nakayaman*Tasista Utamaro.

The video is laced with social satire and relevant messages to the real world, so be sure to check it out.

Information

Kyary Pamyu Pamyu – KIMI GA IINE KURETARA (Lyrics/Composition: Yasutaka Nakata)

Main theme for Japanese drama Mukai no Bazuru Kazoku.

Digital Download: https://kppm.lnk.to/kik

AbemaTV 5 Hour Special Live Broadcast

Program Name: Release Commemoration "KIMI GA IINE KURETARA Kyary ga Ataru! Kyary's IINE Dream Kuji"

Broadcasting: May 16, 2019 at 19:00-11:59 (JST, subject to change) on AbemaTV

Channel: SPECIAL2

Link: https://abema.tv/channels/special-plus/slots/8noKjLk7cUCRiF

KPP CAMP in Okinawa

Ryukyu Nissan DAYZ Presents KPP CAMP in OKINAWA ~Renai tte Issei Muzukashii Desu yo ne Hen~

Date:  May 25, 2019
Time: Open 15:00 / Start 16:00
Venue: Ginowan Seaside Park, Okinawa
Line-Up: Kyary Pamyu Pamyu, Shota Shimizu, Koresawa