MOSHI MOSHI NIPPON FESTIVAL 2018 in SHIBUYA was held across two days where Japanese culture was delivered to the world from Shibuya.
As the gentle spring air embraced us, the Harajuku Kawaii Market saw at Laforet Museum Harajuku its second run on day two of the festival, with more appearances from hugely popular models and artists.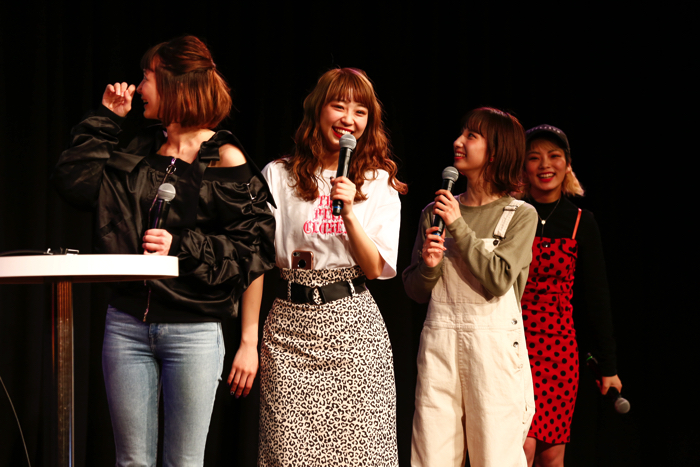 Kicking off the stage events for Day 2 was Rikako Ōya (Babyraids Japan), Ellie, Yuri Suganuma, Ema Tanioku, and Yuna Yabe who held their talk session A Lesson on Being Photogenic. The six photo experts looked pictures from their articles on the MOSHI MOSHI NIPPON website while giving tips and tricks on how to make yourself more Instagrammable.
 
Chamereon Takeda returned once more to the stage for day to with her Zodiac Sign Rankings. Hikari Shibata had her fortune told with western astrology and tarot cards. Hikari herself loves fortune telling. According to her tarot reading, "If you're crazy about something you won't be able to escape, but if you think before you act, you will have good fortune."
At the end of the talk session, the horoscopes for April were announced. 1st place went to Cancer. Everyone in the audience, too, was happy to hear the ranking list.

Next on stage was the Fashion & Hair Dye Talk Session with Hikari Shibata, Yuri Suganuma & MIZUKI (KORD) presented by FRESHLIGHT. Popular models Hikari Shibata, Yuri Suganuma and MIZUKI (KORD) welcomed guest Michelle, who's influential in China. The four of them chatted about their experiences with hair dyeing as well as their recommended hair colours for spring.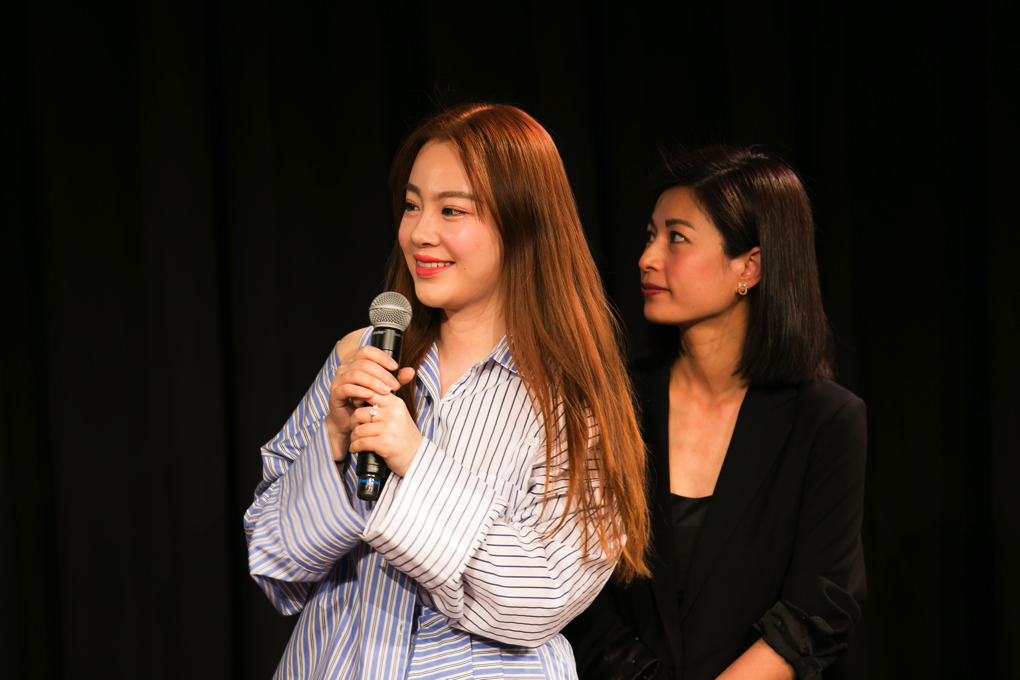 Michelle was asked about the hair dyeing scene in China. She said that light colours are popular over there during spring. It's common to see a lot of people with pink hair, the same as in Japan. On the FRESHLIGHT website there's a video of MIZUKI skilfully demonstrating how to dye your hair, so be sure to check it out.

Amato Danshi were last on the list for the first slot. There was a real sense of oneness with the audience as if the hype from day one still lingered! During their high-tempo song Chocolate, the guys surprised everyone by throwing actual wrapped chocolate into the crowd. Everyone went crazy!
After a short break, Noah Satou and Ren Koseki opened the stage for the second slot. Their talk session centred around their Recommended Spring Cosmetics, where they introduced a variety of cosmetics from high brand to low price. It seems like the two of them are into coral this spring. They said that it can be used for a much more toned down look compared to pink.
Mynavi Baito presented their Challenge Award again on stage. Three teams of fashion students were challenged to create cute part-time work outfits which were worn on stage by Yuri Suganuma, Mei Nagasawa and Anna Yano. Team 95 created an izakaya outfit, Team Hikari produced a gas station uniform, and Team Twinkle served up moving-company couture.

The audience made their vote and Team Hikari came out on top as winners this time! One big point about their outfits was how it echoed not only the kawaii of Harajuku, but of Japan. The three of them, all born in 1995, have gotten along and been on the same wavelength since they started designing the outfit. Their victory smiles left a big impression.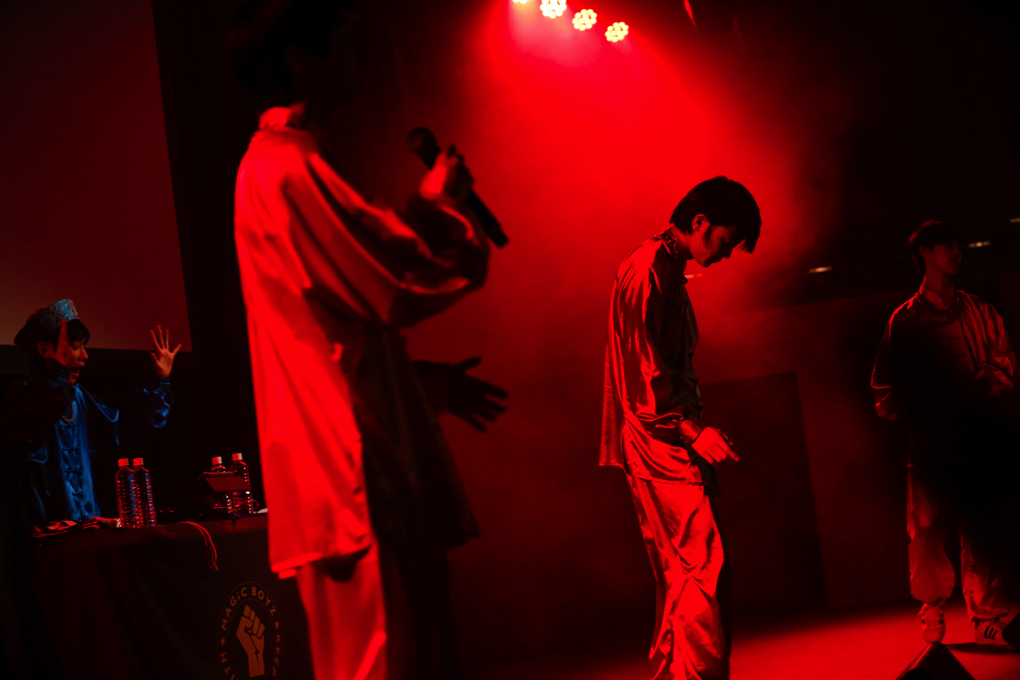 A huge cheer welcomed MAGiC BOYZ onto the stage, a hip-hop group formed of three high school DJs Toma, Ryuto and Mahiro, and elementary school DJ Joe. To begin the set, the audience did some call and response with Joe, shouting "Majibo!" (short for MAGiC BOYZ) and "Kawaii!" Their passionate Japanese rap cemented their performance as the most enthusiastic, high frenzy of the day.
Yutaro stepped onto stage next to answer people's questions in his Q&A segment.  He answered everyone's questions honestly, such as "Where did you plan your first trip to?", "If your boyfriend's fashion style is uncool, how should you get him to fix it?" and "What type of girl do you like, and what hairstyle?" Everyone was absorbed in his answers.
The final event to wrap up the stage was Learn Japanese Spring Trend Styles with Shibasaki & Rinko♡. Saki Shibata and Rinko Murata introduced co-ords using their own personal items and offered suggestions and tips.
A flea market was also held on stage where people could enter a lottery to purchase personal items from models that attended the festival. People that bought Saki and Rinko's items were overjoyed after hearing them tell the story behind each one! Harajuku Kawaii Market took place on March 24th and 25th. It promoted Japan's kawaii culture from Harajuku and proved a roaring success.