Gear Up with Bathhouse Fashion and Community Goods at Tokyo Kaihoku in Isetan Shinjuku
The second floor of Isetan Shinjuku home to Tokyo Kaihoku, an unrivalled, innovative department store that brings together fashion and art. The store is currently selling fashion items for going to public bathhouses in Japan, made by numerous brands spearheaded by famed creators and designers. The inventory includes lots of items for going in and getting out of the communal baths.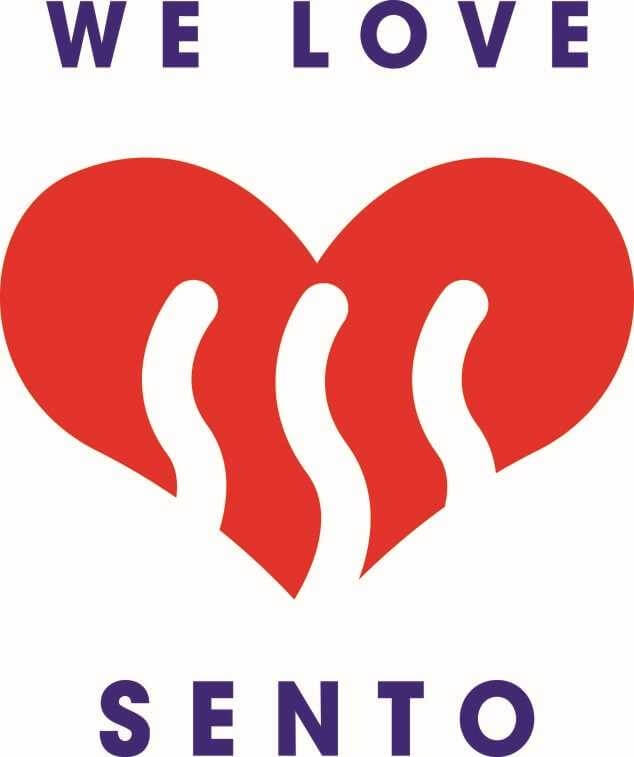 Additionally, they are now accepting early orders for t-shirts made by two brands: Musare Hito, a creative group made up of a community of bathhouse and sauna lovers and Get Yu! who are hot with Japan's street culture movement. Let's take a look at the brands set to liven up bathhouse fashion.
MIYANISHIYAMA / ミヤ ニシヤマ
This brand thrives on their concept of wanting people to wear one-of-a-kind items, easily and freely, rather than them desiring to look cute every day. They wish for people to wear the clothes they like no matter what within their lifetime.
Melissa / メリッサ
Established in Brazil in 1979, this brand has built popularity and gained support for their forms and patterns with great designability made using plastic materials.
ACCOMMODE / アコモデ
From this brand comes a photogenic pouch with a milk bottle motif.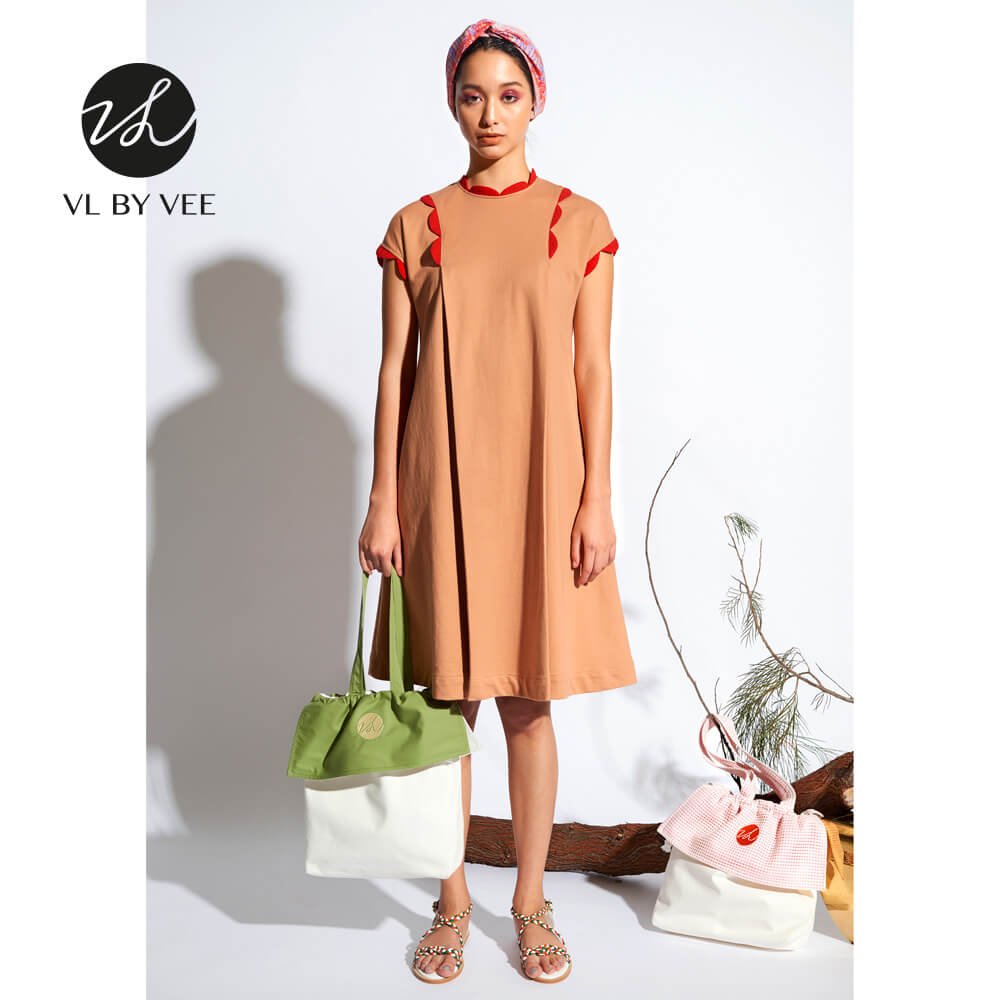 VL BY VEE / ヴイエルバイヴィー
This brand is run by Vee, a designer residing in Bangkok.
nana-nana / ナナナナ
An accessory brand supported by people of all ages as well as artists around the world for their unique outlook and innovations.
Other Brands
igor / AVALON / proef / Shin-Yoshiwara Souvenir Gift Shop / and more…
Get Yu! / ゲッチュウ
Get Yu! is an event co-planned and managed by Vou (棒), a shop and gallery in Kyoto, Sauna no Umeyu, a bathhouse in Kyoto, and Ron LONESOME Samu, a cultural spot in Atami. Together with artists who absolutely love bathhouses, Get Yu! aims to enliven the bathhouse experience and its surrounding culture.
Musare Hito / 蒸され人
This 22-member LINE group is formed of sauna lovers who stretch the point of saunas. They are now taking orders for t-shirts with an original Musare Hito logo print and are also selling a compilation album themed on saunas.
If you're thinking about trying public bathhouses in Japan then consider getting your hands on some of these cute and practical items and merchandise!
■InformationTokyo Kaihoku no Yu: Vol.2
Location: Center Park / Tokyo Kaihoku, Isetan Shinjuku Honkan 2F
Running: April 25, 2018-May 13, 2018
RELATED ENTRIES
Yunohana Onsen Resort Reveals Contemporary Art-Inspired Guest Rooms

Sumiya Kihoan, a cozy inn at Yunohana Onsen in Kameoka City in Kyoto, opened a unique new guest room on April 28, 2022. The room's concept is "where guests can stay in the middle of contemporary art," and was inspired by the works of internationally-acclaimed contemporary artist Yukinori Yanagi. The new room, created as part of the Art Room Project, has been named 'Kofuu.'

The Icarus Corridor Connecting Heaven and Earth

Heavenly Bath Welcoming a Rainbow at Dusk

In-Ground Bath Featuring Oribe Glazed Ceramic

Concept Drawing of the Art Room Project by Yukinori Yanagi


The new room includes an open-air bath where guests can be transported into the world of Yanagi's contemporary art while gazing at the gorgeous Kyoto landscape. Upon entering the inn, guests are greeted by a long corridor leading to the bedrooms, dining room, and two creative open-air baths. The space was created in collaboration with Yanagi and local artists and craftsmen, such as potter Ishii Naoto, obi craftsman Yamaguchi Genbei X, plasterer Kusumi Akira, and Japanese paper craftsman Hatano Wakaru. A delicious menu is prepared by chef Hosoi Kunihiko.

Hololive VTuber Members Collaborate with Raku Spa in 'Furolife' Campaign

Hololive has announced a special collaboration between HoloFantasy and Raku Spa, with special merchandise and VTuber-scented baths at participating locations around Japan!

Merchandise

Collaboration Menu (Coasters Available!)

Photo Spot

 

Guests can grab original merchandise with newly-drawn illustrations during the event period, and original food and beverages based on the five members will be on sale. Five unique baths have been prepared by the Hololive members, as each girl chose her favorite scent. The announcements in each location will also be broadcast by the popular VTubers.

Starting February 6, called Bath Day in Japan, specially-drawn yukata and chibi versions of the characters will be available on limited-edition postcards and new merchandise. To get one of these postcards, visitors will need to follow the official Raku Spa Twitter, retweet the campaign Tweet, and present it at the reception desk at their Raku Spa of choice. These are available on a first-come, first-served basis, so be sure to grab them before they're all gone!

Information

Hololive x Gokurakuyu/Raku Spa Collaboration Campaign
Running: January 27 – February 28, 2022
Locations: 25 participating Gokurakuyu/Raku Spa locations nationwide *Not available at some locations.
Details: https://rakuspa.com/hololive/

Online Shop: https://eshop.gokurakuyu.ne.jp/

Postcard Schedule ※Available while supplies last.
・Usada Pekora: January 27 – February 3
・Uruha Rushia: February 4 – February 10
・Shiranui Flare: February 11 – February 17
・Shirogane Noel: February 18 – February 24
・Houshou Marine: February 25 – February 28

Collaboration Bath Schedule
・Usada Pekora Bath / Japanese Cypress Scent
January 27 – January 30


・Uruha Rushi Bath / Peppermint Scent 
February 4 – February 6


・Shiranui Flare Bath / Grapefruit & Lemongrass Scent
February 11 – February 13, 2022


・ Shirogane Noel Bath / Milk Scent
February 18 – February 20


・Houshou Marine Bath / Flower Cologne Scent
February 25 – February 27


Gokurakuyu/Raku Spa Official Twitter: https://twitter.com/gokurakuyu_spa

Wakura Onsen in Ishikawa Prefecture to Hold Special Illumination, Luxurious Tea Time

The Wakura Onsen Tourist Association is sponsoring a new project to illuminate Seirinji Temple, a nationally registered cultural property. Along with this light show, guests can enjoy a luxurious tea time starting on January 8, 2022. This year, the pavilion and garden will be lit up again, and the entrance will be decorated with traditional local paper lanterns. 

The historic property was built in 1909 as a resting place for Emperor Taisho. Only two such buildings exist in Japan: one in Hamada City, Shimane Prefecture, and the other at Wakura Onsen. Both were registered as Tangible Cultural Properties of Japan in 2017. 

 

Last year, the area was photographed for posters and pamphlets as part of the 'Japanese Beauty Hokuriku' campaign organized by JR East, JR West, and the Central JR Railway.

Each Saturday evening through February 26, guests will be invited to enjoy a different kind of atmosphere while enjoying a very fancy tea time. The program has been very well received by visitors, so it shouldn't be missed!


The light-up of the temple and garden, with its slowly changing colors, will transport guests to another world. The entrance to Seirinji Temple will be redecorated and lit up, and a pathway of lights will be created from the gate to the entrance of the pavilion using paper lanterns.

Information

Seirinji Temple Illuminations & Luxury Tea Time

Running: Saturdays from January 8 – February 26, 2022 

First Seating: 17:00  

Second Seating: 18:00

Address: Seirinji Temple, Wakura Onsen (61 Wakuramachi, Nanao, Ishikawa)

*Available for guests of Wakura Onsen

Official Site: https://www.wakura.or.jp

Gorgeous Project Mapping Event Coming to Yamashiro Onsen in Kaga, Ishikawa

DMM.com will sponsor a projection mapping project titled Yamashiro Night Promenade Fall 2021 on Yamashiro Onsen Street in Kaga, Ishikawa prefecture from October 30 until November 28, 2021. 

The limited-time project is being organized by the Yamashiro Onsen Tourist Association with support from DMM. Under the themes of harmony and local tradition, brilliant images of flowers, water, and geometric patterns will illuminate the hot spring resort while accompanied by music. There will also be traditional Taiko performances during the event. 

Information

Yamashiro Night Promenade Fall 2021

Running: October 30 – November 28, 2021

Hours: 20:20-21:20 (Canceled for rain) 

Address: Yamashiro Onsen Street in front of Hatori Ryokan (17 Onsen-dori, Yamashiro Onsen, Kaga City, Ishikawa) 

Official Site: https://sousei.dmm.com/

Satoyama Jujo THE HOUSE IZUMI: Rent Out a Renovated Japanese House in Niigata

Japanese design company Jiyujin launched its new Satoyama Jujo THE HOUSE chain of accommodations this month which offer a single group of guests a one-night stay in an entire house.

The first branch to open is IZUMI which features a fully-renovated Japanese-style house located in the city of Uonuma in Niigata. A gorgeous outlook is offered from the house with an unbroken view of lush forests, rice fields, and Mt. Makihata, which is listed as one of the '100 Famous Japanese Mountains.'

A breathtaking view awaits guests from the open-air bath

The spacious living room

Fully renovated from a 150-year-old private house, the building is supported by beautiful wooden beams and columns, and in the middle the oe, a sunken hearth. This, along with the beams and sashigamoi joints, are made from keyaki Japanese zelkova which is an elm-like tree. This species of tree is rare even in a tree-covered region such as Uonuma. The lumber used for this house was cut, preserved, and dried out for a number of decades before being processed into building material for the house. The heart in the middle of the living room is reminiscent of a time when large families would gather around one and serves to recreate that lifestyle.

The Nishiyama region is known for is production of delicious rice. IZUMI in fact looks out over Kabanosawa, a special and important place of rice production in Nishiyama. This vantage point also gives guests an opportunity to appreciate the hot and cold temperatures of the daytime and evening, the rivers, the shape of the land, and the earth the city sits on. The drastic change in temperatures in the day and night are especially noteworthy as this, along with the basin between the mountains, gives rise to a sea of clouds.

IZUMI sits on a hill that overlooks the rice paddies, making it a perfect location for spotting the sea of clouds. Minamiuonuma's sea of clouds has over a 70% chances of appearing in the autumn and spring seasons.

The number one reason why Japan's old, long-standing, and precious private houses are demolished is due to the cold getting in and it being too dark inside. Even those who want to see them preserved for tradition, including those who live in them already, would rather live in a modern home. That's why Jiyujin has begun a renovation project instead of a demolition one. By refurbishing the houses, the ancient framework can be fixed up and preserved while a range of contemporary amenities are incorporate to fit with modern lifestyles. The Satoyama Jujo accommodations are built so they can be used for over 100 years.

For dinner, there are three options for guests. The first is a dinner at SANABURI which earned itself a Michelin star in Michelin Guide Niigata 2020. The second is a meal at a restaurant that earned the status of Bib Gourmand in the same guide. The third is to prepare your own meal in the house. There are plenty of shops around the station nearby where you can buy local ingredients.

After a delicious meal, guests can take a soak in the open-air tub and enjoy gazing out across the fields and the beautiful mountains which stand almost 2,000 meters high.

Information

Satoyama Jujo THE HOUSE IZUMI

Japanese Name: 里山十帖 THE HOUSE IZUMI

Address: 671-1, Amanosawa, Minamiuonuma, Niigata, 〒949-6433, Japan

Official Website: Opening early July 2021

Access: 7-minutes by car from Jōetsu International Skiing Ground Station (JR Joetsu Line) / 16-minutes by car from Shiozawa-Ishiuchi IC

Be Surrounded by Glowing Fireflies With Kissho Yamanaka's New Hotel Plan

Kissho Yamanaka, a hot spring hotel in Kaga, Ishikawa, is now offering a firefly-viewing experience as part of a new guest plan until June 15. This gorgeous resort, situated by the Daishoji River in the Kakusenkei Gorges, was awarded three Michelin stars in the Ryokan category of Michelin Guide Hokuriku 2021 Special Issue.

The firefly tour arrives as early summer is soon to begin. As part of the hotel plan, guests can also enjoy a dazzling Firefly Cocktail too.

Feel the rays of early summertime at Kissho Yamanaka.

Information

Firefly & Sunset Hotel Plan

Address: Kissho Yamanaka, 1 Chome-14−3 Yamanakaonsen Higashimachi, Kaga, Ishikawa 922-0114, Japan

Official Website: https://kissho-yamanaka.com/

Bathe With Real Ducks at Tamagawa Onsen in Saitama

As part of their 10th anniversary event, Tamagawa Onsen, a Showa retro-style bathhouse in Saitama, opened their 'Real Duck Baths' on May 29 which lets people bathe with real ducks. The experience is available on weekends and public holidays only.

Forget bathing with bright yellow toy ducks – now you can have the real thing. These ducks were hatched and raise from ducklings by the bathhouse manager Arai at their home. The ducks are still small so the hours when they will be out are not set in stone, but the bathhouse hopes that guests will watch their and support their growth as they mature over time.

Information

Real Duck Bath
Running: Weekends and public holidays from May 29, 2021

*Subject to cancellation on any day depending on the condition of the ducks
Where: Tamagawa Onsen

Address: 3700 Tamagawa, Tokigawa, Hiki District, Saitama 355-0342, Japan
TEL: 0493-65-4977
Official Website: https://tamagawa-onsen.com/

Hokkaido's New Hotel Boasts a Famous Hot Spring and Overlooks the Tsugaru Straits

Core Global Management is set to open the all-new Yunokawa Onsen Umi to Akari Hewitt Resort on July 1, 2021. In line with its opening, Japanese calligrapher Shoko Kanazawa has been put in charge of designing the hotel's name logo.

The sea and sky meet in the Infinity Onsen

Tsukifune: the buffet restaurant

Enjoy Japanese-style food at Kumonami

Tatami baths

Fires prepared by the staff everyday

A look inside the guest rooms

A look inside the guest rooms

Yunokawa Onsen is one of the three major hot spring resorts in Hokkaido. During the Edo period, Matsumae Chikatsumaru, who later became the lord of the Matsumae domain, and Enomoto Takeharu, the president of the former Tokugawa shogunate, are said to have bathed in this very hot spring. Yunokawa Onsen Umi to Akari Hewitt Resort is a chance to enjoy the good old days of Hakodate Yunokawa.

The rooftop offers an unbroken view of the incredible Tsugaru Straits. Guests can also enjoy a tranquil moment at the historic hot spring with a cup of Hakodate's local sake and dango in hand underneath a moonlit sky while surrounded by the lights of fishing fires. There's also a chance for both kids and adults to take a dip in a tatami bath – something you don't really see in Japan.

Information

Yunokawa Onsen Umi to Akari Hewitt Resort

Address: 3-9-20 Yunokawacho, Hakodate, Hokkaido 042-0932, Japan
Access: 5-minutes by car from Hakodate Airport
Official Website: http://hewitt-resort.com/hakodate-yunokawa/

Shonai Hotel Suiden Terrasse Reopens With New Sauna Area

Shonai Hotel Suiden Terrasse reopened on April 29 after refurbishments to install a new sauna. The hotel, located in Yamagata Prefecture, is known for being situated atop rice paddies. Along with the sauna, it has also introduced a new spa program and healthy new menu made using organic vegetables grown by the hotel company itself.

An authentic Finnish-style sauna

The sauna is based on the Finnish-style löyly sauna, fully equipped with an authentic kiuas sauna stove inside which sauna stones are placed to heat up the room. Hinoki scented water is also used in the sauna.

The Sauna Features


Men's Sauna

The male sauna features hexagonal designs on the seats, ceiling windows, and bath. The seats can be moved around freely so guests can decide how high they wish to sit for optimal heat customisation. The sauna rooms overlook the rice paddies outside, and there's open-air baths outdoors too so guests can feel at one with nature.

Women's Sauna

The women's sauna is also a löyly type but uses raised benches instead of chairs. After sweating it out, guests can head to one of the outdoor baths and enjoy the view and sky.

There's also a bar where guests can order local beers, sake, and wine, as well as fruit juice and ice cream. While relaxing, they can pick out from one of the 1,000 books available.

As well as fitness and massage services, morning yoga will begin this June. The MOON TERRASSE restaurant is also introducing new healthy dishes and drinks made with organic local ingredients.

Surround Yourself in Atami's Natural Environment and Relax With a Special Hot Spring Plan

Onsen ryokan hot spring inn SOKI ATAMI is collaborating with Shiseido's skin and mind brand BAUM to offer a special new accommodation plan for the spring season. SOKI ATAMI x BAUM -Fresh Verdure & Healthcare- will run from May 1, but pre-bookings are already open on SOKI ATAMI's website.

Free gift bag to the first 100 people who make a reservation

Enjoy deep relaxation with sachets filled with natural smells like wood

A candle-lit night under the starry sky

Fresh verdure and caring for one's health is the theme of this event which takes place deep within Atami. The plan includes the Forest Twin bedroom which is fitted with a half open-air hinoki area that faces the mountains and lets guests feel like they are surrounded by the new green leaves of spring. Rooms are also kitted out with amenities such as BAUM's Hydro Essence Lotion which captures the essence of fresh trees and shrubs. Guests are invited to experience Atami's hot spring culture and cuisine as they allow their mind and body to relax, ultimately benefitting their health. This season is known for its bounteous verdure and refreshing breeze, but it's also said to help alleviate the May blues which many Japanese people experience after starting school or work again, the negative feelings of the rainy season, and more, all of which can put one's spiritual state out of kilter. The scent of trees will rid guests of stress, nerves, and tension, and bring about relaxation, peaceful sleep, and a good detoxing.

BAUM is a skin and mind brand that helps support the strength of one's skin by focusing attention on the water storage, growth, and environmental protection of trees and forests while showing the importance of looking after your mind and body. The brand is giving free gift bags to the first 100 people that make a reservation to show how anyone can enjoy a sustainable life using an everyday item.

On the top floor of the inn is a tearoom where guests can make their own sachets using hinoki cypress. Guests can also enjoy the Aroamtic Room Spray and Aromatic Candles provided by BAUM, all to further aid in relaxation and restoration. In the evenings, the lights will be switched off at the cafe and be replaced with candlelight which will serve as a romantic replacement to shine against the overhead backdrop of the starry night sky.

Information

SOKI ATAMI x BAM -Verdure & Healthcare-

Japanese Plan Name: SOKI ATAMI × BAUM 〜新緑と養生〜

Running: May 1, 2021 – Late June 2021

Reservations: Now Open
Make a reservation here: https://x.gd/rH5wO
Official Website: https://www.so-ki.jp

Attack on Titan's Eren and Levi Get Hot and Sweaty Together in the Spa in New Merch Drop

Hot spring chain Gokurakuya is set to host a collaborative event with the TV anime series Attack on Titan on Friday (March 5). It will take place at 32 of the chain's RAKU SPA venues in promotion of the anime series' final season.

Check out the promotional videos released for the collaboration.

 

 

Hand Towels: Entry Price + Sauna Set | ¥770 (Tax Included)

Merch Line-Up

Acrylic Stands | ¥1,980 Each (Tax Included)

Folders | ¥550 (Tax Included)

Online Shop Exclusives

Tapestry | ¥5,808 (Tax Included)

A1 Posters | ¥1,848 Each (Tax Included) / A2 Posters | ¥1,518 Each (Tax Included)

First-Come, First-Served Free Postcards

Photo Spots

Take a photo against a backdrop of Eren and Levi

Take a photo against a backdrop of Hange

Dishes, drinks, and desserts are also being served until April 11, 2021. Check out the menu below.

Eren's Bandage Parfait | ¥1,188 (Tax Included)

Mikasa's Red Tomato Ramen | ¥1,408 (Tax Included)

Armin's Mushroom Porcini Omurice | ¥1,848 (Tax Included)

Levi's Triple Hamburgers | ¥3,278 (Tax Included)

Survey Corps Seafood Squid Ink Pasta | ¥1,848 (Tax Included)

Eren's Strawberry Soda Float / Mikasa's Lychee Soda Float / Armin's Mikan Soda Float / Levi's Grape Soda Float / Hange's Purple Soda Float | ¥715 Each (Tax Included)

Coasters (12 Designs)

Outfit Rentals

Eren Shirt – ¥330 (Tax Included)

Colossal Titan Suit – ¥330 (Tax Included) *Limited to one person per day, first-come first-served

Birthday Plan

To celebrate Eren's birthday, the hot springs will also be serving up a special cake limited-time cake and setting up a backdrop for people to take photos with. These will be available from March 24 to April 2.

Eren's Chocolate & Raspberry Birthday Cake | ¥1,958 (Tax Included)

Photo Spot

Backdrop

(C)諫山創・講談社/「進撃の巨人」The Final Season製作委員会

Enjoy a Valentine's Day Bath at Ofuro Cafe no Yu Hakuju in Saitama

Ofuro Cafe Hakuju no Yu is holding a special Valentine's Day event for lovers which will run from February 6 to 14.

Though the bath house is split between male and female, couples can write messages of love to their special someone on a heart-shaped plaque made from Japanese cypress wood. The plaques were made in collaboration with the local business Kanezawa.

Choko Sweet Sake Shake | ¥630 (Before Tax)

For the Valentine's event, the bath house is also serving up a special shake beverage made with chocolate and sweet sake. The polyphenol in chocolate is said to be good for health and beauty, making it a perfect choice for a day of luxury at Ofuro Cafe Hakuju no Yu.

Guys who visit the bath house on Valentine's Day itself will also receive free Valentine's chocolate.

Information

Valentine's Bath
Running: February 6, 2021 – February 14, 2021
Venue: Ofuro Cafe Hakuju no Yu
Address: 337-1 Wataruse, Kamikawa, Kodama District, Saitama
TEL: 0274-52-3771
Official Website: https://ofurocafe-hakujyu.com/

■About Ofuro Cafe

Ofuro Cafe is a chain of hot spring brands made for long stay periods. It offers a variety of free services such as coffee, magazines, comics, massage chairs, PC rental, and more. The experience created is like being invited to a friend's house to kick bck and relax. There are three branches in Saitama including Ofuro Cafe Utatane, Ofuro Cafe Hakuju no Yu, and Ofuro Cafe Bivouac, as well as one branch in Mie, Ofuro Cafe Yumoriza. It also has three franchise branches: Ofuro Cafe Bijinyu in Shizuoka, Ofuro Cafe Biwakoza in Shiga, and Ofuro CafeSeiyukan in Hokkaido. "おふろcafe(R)" is a registered trademark of ONSENDOJO INC.

■ONSENDOJO INC.
Founded in March 2011. Manages hot spring facilities including the Ofuro Cafe brand as well as resort facilities, consultation services, and supporting regional businesses.
http://onsendojo.com/