Popular Character Cafes in Japan: May 2018 – Part 2
The character cafe is a unique experience in Japan where a cafe collaborates with a well-known character from an anime series, games and so on and themes the decor and menu on that character. Here are some of the collaborative cafes open in May this year.
This part two. Click here for part one:https://www.moshimoshi-nippon.jp/106286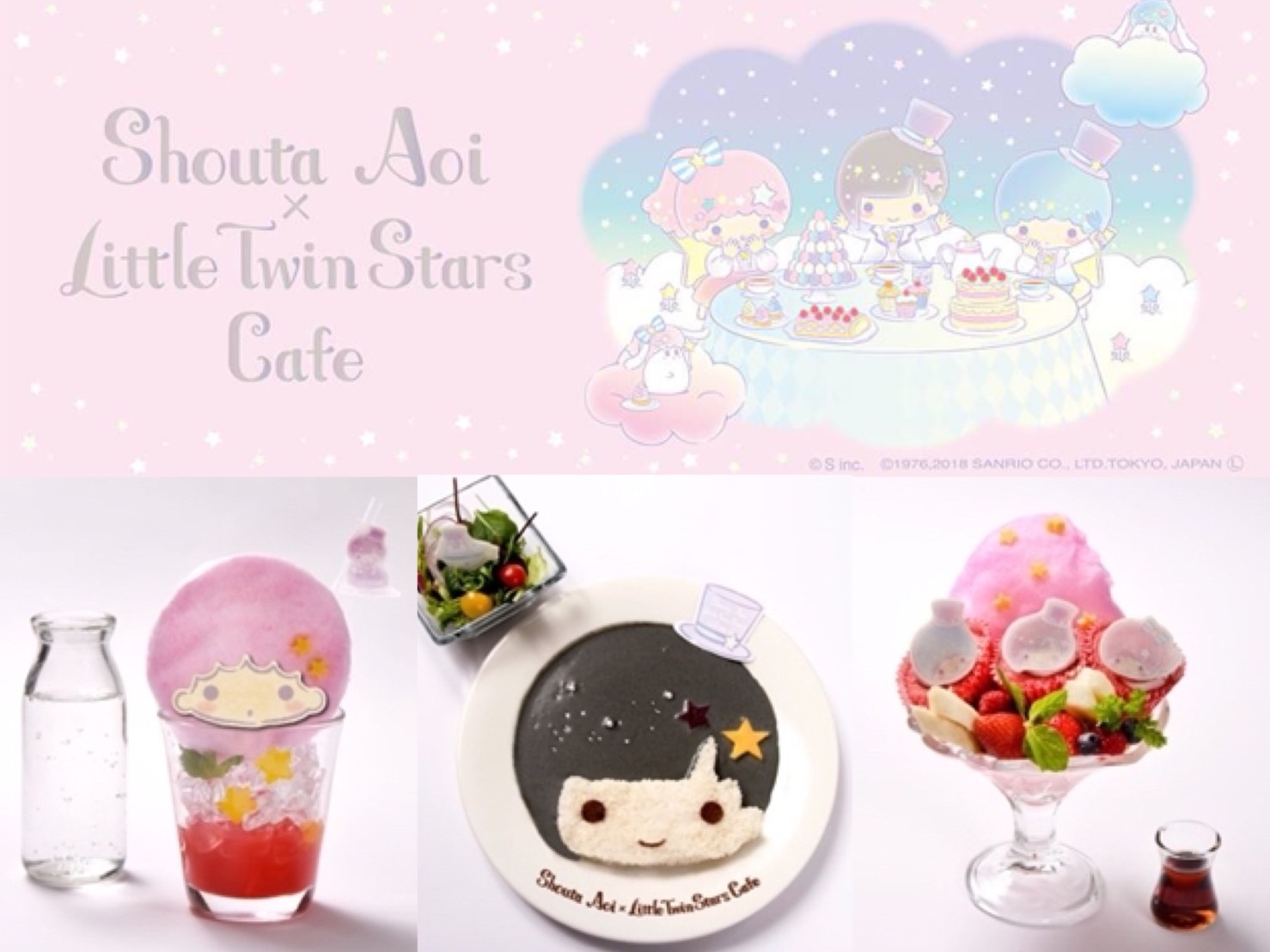 Little Twin Stars × Voice Actress Shouta Aoi
A café in collaboration with voice actress Shouta Aoi and Sanrio mascots Kiki and Lala, aka the Little Twin Stars, will open at Omotesando Box Cafe & Space on May 11, 2018. With pastel coloured food and desserts that'll have you reaching for your camera over and over, why not dive into the world of the Little Twin Stars yourself?
Full Details: https://www.moshimoshi-nippon.jp/103772
Popular Manga 'Grappler Baki' × Village Vanguard
A café themed on the popular manga series Grappler Baki is now open at the Village Vanguard Café in Lumine EST Shinjuku until June 3. Baki is a famous manga with a second anime season adaptation slated for summer this year. There are 19 items on the menu in total, all of which are inspired by the original manga, including the 14 Kilo Satoumizu. There's also original merchandise on sale to commemorate the café.
Full Details: https://www.moshimoshi-nippon.jp/102844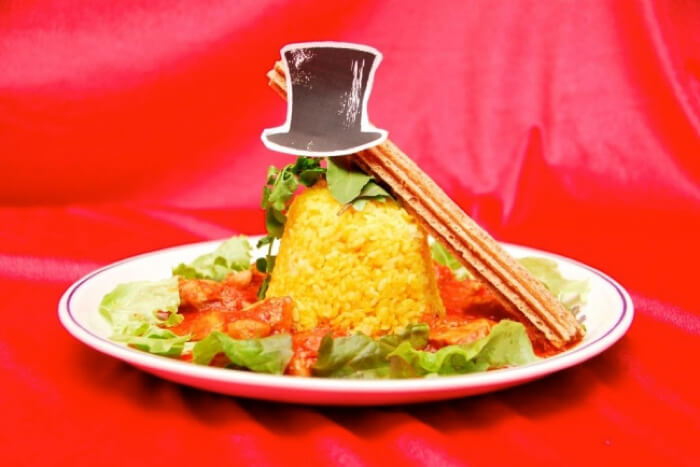 The Greatest Showman × Tower Records Café
The Tower Records Café is paying homage to the hit musical The Greatest Showman with a collaborative café running from May 9 to 27. There you will find costume displays of characters that appear in the story such as Barnum, a specially crafted menu inspired by the film, and even a 360° VR experience where you can watch the performers rehearsing.
Additionally, special promotional videos will play each day, and there'll even be events you can participate in on weekends. This café truly captures the world of The Greatest Showman!
Crayon Shin-chan Movie × CHEZ MADU TV Asahi
CHEZ MADU has partnered up with the Crayon Shin-chan movie Crayon Shin-chan: Burst Serving! Kung Fu Boys ~Ramen Rebellion~ and opened a café at Roppongi TV Asahi for a limited period. There, you can enjoy the black panda ramen which appears in the film, as well as a curry inspired by the 'burst' part of its title that comes with karaage, gyoza, steamed dumplings and more. This one's a must-see for fans of Crayon Shin-chan.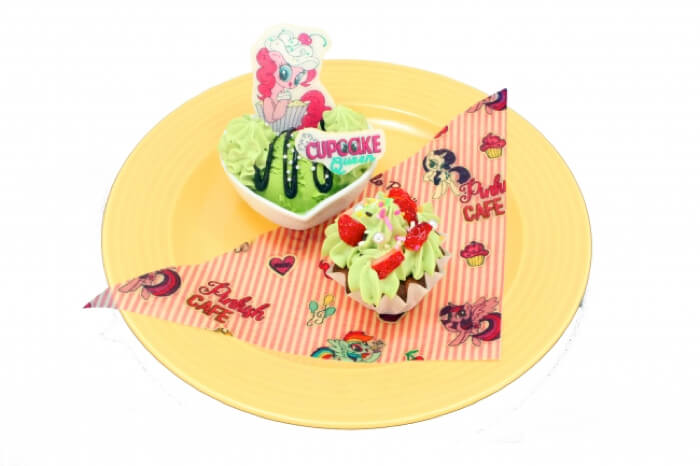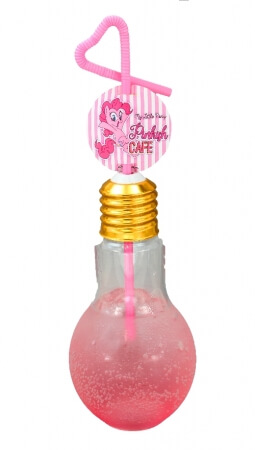 My Little Pony × Sweets Paradise
Roll up to the My Little Pony Pinkish Cafe which is open at Sweets Paradise in Shijo Kawaramachi until May 15 and Shinjuku Mylord until May 21. At the Kyoto branch they're serving 'Pinkie Pie's Matcha Cupcakes,' a flavour representative of Kyoto. The matcha green is decorated with colourful sugar which brings to mind the vibrant world of My Little Pony, as well as strawberries, to make a 'pop-like' kind of matcha. There's also 'Twilight's Magical Ice Parfait' which features the purple pony on top of some ice cream, as well as drinks. Enjoy any of the 13 items on the collaborative menu.
There are so many collab cafes open this month, so if you're in Japan right now, then why not take a trip with a friend?
Check out part one here:https://www.moshimoshi-nippon.jp/106286
RECOMMENDED ENTRIES
Top 7 Places to Eat Curry in Harajuku Not Known by Many People

Did you know that there are lots of places to eat irresistibly delicious curry in Harajuku, but not that many people know about them yet? Now you can get in on the secret.

From standard Japanese-style curry to more unique flavours, here's our list.

YOGORO

This spinach-based chicken curry (¥900) is a reputable item on YOGORO's menu, made in a tetsunabe pot! There are two types to choose from: one with spicy tomato as the base and fresh cream, and a milder version made with spinach. You can pick from pork and chicken for the meat to enjoy an original combination. We also recommend it topped with the soft-boiled egg!

Minoringo

This Keema curry (¥900) looks just like a decorative cake. The top of the curry is flooded with cheese. Its rich flavour is simply irresistible! We also recommend the standard Keema curry without the cheese too♡

Curry Up
This curry house is produced by 'A Bathing Ape' founder NIGO. The beef & butter chicken curry (¥1,100) has a distinct mild yet rich taste to it. It's enjoyable to enjoy two different flavours in one as seen in the picture. You can also combine your own flavours to your liking.

SHANTi
If we're talking soup curry, then where else to go than SHANTi. The spice is on point and there's a hearty serving of vegetables. There's also many varieties of curry to choose from, so expect to be spoilt for choice. During lunchtime you can get a large serving of rice for free, and you're free to enjoy a second helping, so if you're a big eater, look no further.

BRITISH INDIAN CAFE 1930
You wouldn't think that this is a curry house, with its landmark stylish red wall. They serve Indian curry made the way the British do. Their popular butter chicken curry mixes together honey and fresh cream to give it its distinct sweet flavour. The faint spiciness and milk sweetness has made it a particularly popular dish with female customers. The softness of the tandoori chicken is great too. Being British-style, the curry goes well together with black tea.

HENDRIX
You could call the chefs at HENDRIX spice masters. They're extremely thorough and attentive with the timing of when they put their spices in the curry. A popular dish on their menu is their pork curry. It's cooked gradually with a large amount of spice and has a deep flavour that doesn't just simply scream 'hot.' They're also particular about their saffron rice which complements the curry. They use only koshihikari rice from the city of Inzai in Chiba Prefecture. The fact they're even particular about the rice means you can look forward to some truly layered flavours!

This keema curry restaurant is located on the corner of a secluded street. It originally used to open only as a night bar, but keema curry became the talk of the town for being delicious, so it came to be open during lunchtime too. The most popular item on their menu is undoubtedly their 'Cheese Keema Curry.' It offers a large serving of rice topped with keema curry and melty mozzarella cheese. Placed again on top of that is a perfectly round egg yolk, giving it a unique appearance. This exquisite dish is cooked thoroughly with carefully selected spices.

Full Details: https://www.moshimoshi-nippon.jp/38757/2

Drooling yet? You've absolutely got to try the exquisite curry hidden away in Harajuku. Tuck in during lunchtime or dinnertime!

Popular Character Cafes in Japan: May 2018 – Part 1

The character cafe is a unique experience in Japan where a cafe collaborates with a well-known character from an anime series, games and so on and themes the decor and menu on that character. Here are some of the collaborative cafes open in May this year.

Click here for part two:https://www.moshimoshi-nippon.jp/106411

"Care Bear™ Cafe" – Harajuku Box Cafe & Space

The popular Care Bear™ characters are getting their first ever collaborative cafe which will open at Harajuku Box Cafe & Space on May 20. Expect to see a photogenic and themed menu as well as plenty of perfect places to snap photos. There'll also be an opportunity to take a picture with Care Bear™ plush toys♡ Look forward to getting your paws on the cute limited edition merchandise too available only at this cafe.

The 'Rilakkuma Town Cafe' has opened as part of Rilakkuma's 15th anniversary exhibition 'Welcome to Rilakkuma Town' and will be open for a limited time only. There's lots of menu items you'll want to take pictures of, as well as limited edition merchandise. The interior decor is decorated in kawaii Rilakkuma illustrations drawn specially for the cafe, as is the merchandise.

Full Details: https://www.moshimoshi-nippon.jp/101347

Neko no Gohanya-san×Cute Cube Harajuku

On the third floor of Cube Cube Harajuku is Kawaiiya which isn't collaborating with a character, but with a hugely popular capsule toy series by the name of Neko no Kaburi Mono, which translates to 'cats with things on their heads.' There is even a photo exhibition with super cute pictures of cats in hats taken by cat photographer Sakura Ishihara. There isn't any actual cats at the event, so even those who are allergic can enjoy the event.

 

Full Details: https://www.moshimoshi-nippon.jp/99802

Sailor Moon×My Melody Candy Parlour

This character cafe is open in Osaka, Sapporo, Tokyo and Nagoya for a limited period. Bishojo Senshi Sailor Moon and Sanrio's popular character My Melody have come together to inspire an array of food, sweets and drinks you can only get at this cafe.

Full Details: https://www.moshimoshi-nippon.jp/90049

The Very Hungry Caterpillar×MARRONNIER GATE GINZA

The Very Hungry Caterpillar is one of the most popular children's picture books in the world, and it's been turned into a cafe in Ginza. The colourful and vivid mind of illustrator and children's book writer Eric Carle has been brought to life through food. The items on the menu excite the fun aspect of eating. Expect to tuck into everybody's favourite French toast, omurice, hamburgers, pasta and more, all themed on the wonderful world of the world's beloved caterpillar.

Full Details: https://www.moshimoshi-nippon.jp/84934

There are so many collab cafes open this month, so if you're in Japan right now, then why not take a trip with a friend?

Click here for part two:https://www.moshimoshi-nippon.jp/106411

6 Limited Edition Foods in Harajuku: May 2018

Hi, everyone! Ellie here from the MOSHI MOSHI BOX Harajuku Tourist Information Center.

The hot weather is still here – it's the season where it feels great to be outside!

Today, we take a look at 5 different limited time offer foods on sale in Harajuku/Shibuya this May.

"Care Bear™ Cafe" – Harajuku Box Cafe & Space

The popular Care Bear™ characters are getting their first ever collaborative cafe which will open at Harajuku Box Cafe & Space on May 20. Expect to see a photogenic and themed menu as well as plenty of perfect places to snap photos. There'll also be an opportunity to take a picture with Care Bear™ plush toys♡ Look forward to getting your paws on the cute limited edition merchandise too available only at this cafe.

"Strawberry White Parfait" – THE PARFAIT STAND

The newly opened takeout parfait shop THE PARFAIT STAND is selling drinkable strawberry white parfaits, ordinary strawberry white parfaits, and mini strawberry white parfaits until May 31. They offer innovative parfaits conceivable only by a shop that's based in Harajuku, so be sure to try them yourself.

Full Details: https://www.moshimoshi-nippon.jp/105338

"Honey Ginger Pancakes w/ Black Tea Sauce" – RAINBOW PANCAKE

This dessert at Harajuku's pancake shop RAINBOW PANCAKE uses 'new ginger' from Iwashita. Available until May 31, the pancake dough and sauce is infused with the Iwashita ginger and doushed in honey and milky cream. It marries perfectly with brown sugar coated nuts or whipped cream. On the side you get one whole piece of Iwashita new ginger and jelly.

"Summer Gummy Festival" – PAPABUBBLE

PAPABUBBLE is an artistic candy shop hailing from Barcelona, Spain. As part of their Summer Gummy Festival, they are release four new flavours and bringing back two old flavours of their popular Bubblets, a vegan-friendly candy made using pectin which comes from apples. Available until June 15, the new flavours include flat lemon, sudachi, muscat, and yubari lemon. The returning flavours were sold last year and include the popular pineapple and grapefruit editions. They're cute, colourful and go perfect with tea.

"Wicked Yoghurt Pineapple" – Wicked Snow

Wicked Snow is a South Korean shaved ice cafe in Harajuku. There, they're selling their limited edition 'Wicked Yoghurt Pineapple' flavour until June 30. Atop the powdered-snow-like yoghurt flavoured shaved ice are pieces of juicy pineapple and fresh cream. This fresh and fruity shaved ice is an irresistible choice for the hot summer♡ They are also selling their 'Wicked Muscat' made with plenty of seasonal fruits.

"Neko no Gohanya-san" – Collaborative Cafe

Located on the third floor of Cute Cube Harajuku along Harajuku's iconic Takeshita Street is Kawaiiya where they are currently holding a photo exhibition and cafe in collaboration with Neko no Kaburi Mono, a capsule toy series that was first released in September 2015. When thinking of a dish with 'cat' as the keyword, there's nothing more perfect than neko manma, which translates to 'cat food' but refers to a dish made up of leftovers. Look forward to their 'Ultimate Neko Manma' made with large servings of sliced dried bonito.

Full Details: https://www.moshimoshi-nippon.jp/99802

Did you enjoy this list? Everything on here is available for a limited time only, so if you're in Japan, be sure to hurry!

6 places you can get Instagram-worthy rainbow treats in Tokyo!

Rainbow sweets are now trending. As well as being very popular overseas, a large variety of shops that sell rainbow sweets have also been opening in Japan. Today we'll be looking at rainbow sweets that you can eat in Tokyo! The impact of their vivid colours makes them perfect for an Instagram shot!

LE SHINER (Takeshita Street, Harajuku)

This shop has appeared many times on TV for its Instagram-worthy aesthetics. The pink bear is a real eye-catcher! The exterior is also cute ♡

The shop's speciality is the rainbow soft serve ice cream. Colourful rainbow ice cream spirals around the base of pink ice cream.

Their colourful menu also includes rainbow cake sticks, rainbow sandwiches and much more!

Further information: https://www.moshimoshi-nippon.jp/ja/93444

◼︎Information

LE SHINER (レ・シヤナー)

Address: COXY176 Building 1st floor, 1-7-10, Jingumae, Shibuya, Tokyo

Opening hours: Weekdays – 11:00 — 18:00 / Weekends & national holidays – 10:30 — 19:00

Access: 3-minute walk from Harajuku station Takeshita Street exit (JR Yamanote line)/ 4-minute walk from the 5th exit of Meiji-Jingumae Station (Tokyo Metro Chiyoda line)

TEL:070-1361-8686

Totti Candy Factory (Takeshita Street, Harajuku)

Totti Candy Factory has cute petit cakes, cotton candy and much more. There must be so many people who have tried this! Whatever you may have heard about this place, their showstopper is definitely the huge colourful cotton candy!

If you're looking for a present or souvenir, we recommend you get one in a cup!

◼︎Information

Totti Candy Factory

Address: RYU Apartment 2nd floor, 1-16-5, Jingumae, Shibuya, Tokyo

Opening hours: Weekdays – 11:00 — 20:00

Weekends & national holidays: 10:00 — 20:00

Access: 3-minute walk from Harajuku station Takeshita Exit (JR Yamanote line)

TEL:03-3403-7007

The KAWAII MONSTER CAFE is a new famous spot in Harajuku that has attracted many from all over the world.

One of their specialities is the colourful poison parfait, which is a photogenic masterpiece that is topped with ice cream, fruit, and even a piece of roll cake.

There are even rainbow cakes, rainbow pasta dishes, and much more!

Further information: https://www.moshimoshi-nippon.jp/ja/64096

◼︎Information

KAWAII MONSTER CAFE(カワイイモンスターカフェ)

Address: YM Square 4th floor, 4-31-10, Jingumae, Shibuya, Tokyo

Opening hours: Lunch: 11.30 — 16:30 (last orders: 16:00 ), dinner: 18:00 — 22:30 (last orders: 22:00) (Monday — Saturday and the day before national holidays

※ 90-minute seating slots, last entry: 15:30

Sundays & national holidays 11:00 — 20:00(Last orders: 19:30)

No regular closing days. It is possible that customers will not be allowed to enter the cafe when certain events take place.

Access: 1-minute walk from the 5th exit of Meiji-Jingumae station (Subway)/ 5-minute walk from JR Harajuku station Omotesandō exit

TEL: 03-5413-6142 ※It is possible to make reservations(Excluding Weekends and national holidays)

LOLA'S Cupcakes (Roppongi, Harajuku)

It is possible to say that LOLA'S Cupcakes are the instigators for the rainbow sweets trend. Their cupcakes may be famous, but their rainbow cakes are also a popular choice!

Seven different colour layers of cake are sandwiched together with buttercream.

◼︎Information

LOLA'S Cupcakes

Harajuku

Address: Cascade, 2nd floor, 1-10-37, Jingumae, Shibuya, Tokyo

Opening hours: 11:00 — 20:00

Access: 2-minute walk from 3rd exit Meiji-Jingumae station (Tokyo Metro Fukutoshin line/ Chiyoda line), 2-minute walk from Harajuku station Omotesando exit (JR Yamanote line)

TEL:03-6447-1127

Roppongi

Address: Roppongi Hills Metro Hut floor B1, 6-4-1, Roppongi, Minato, Tokyo

Opening hours: 11:00 — 21:00

Access: Direct access from the concourse of Roppongi station (Tokyo Metro Hibiya line), 4-minute walk from Roppongi station (Toei Ōedo Line)

TEL:03-3475-1127

A WORKS (Gakugei-daigaku Station)

What makes this cafe appear so Instagram-worthy is its resemblance to a traditional Japanse-style house. In this popular cafe, all the cakes are made by hand. Sales end once all the cakes are gone.

This place has more to offer than just a rainbow-coloured cheesecake — there are also unicorn cakes, Cheshire cat cakes and much more ♡

◼︎Information

Address: 3-3-7, Takaban, Mguro, Tokyo

Opening hours: Monday, Tuesday Friday & Sunday:  11:30 — 22:00

Thursdays:  11:30 — 16.00

Saturdays:  11:30 — 23:00(Last orders: 22:00)

Regular closing days: Wednesdays

Access: 2-minute walk from Gakugei-daigaku Station (Toyoko line)

TEL:050-5570-3475

NEW NEW YORK CLUB (Azabu-Jūban/ Jiyūgaoka station)

This shop was built for those who want to experience and taste New York culture in a New York atmosphere. Their signature treat is the rainbow-coloured bagel. However, they are only available on the weekends!

◼︎Information

NEW NEW YORK CLUB

Azabu-Jūban

Address: 3-8-5, Azabu-Jūban, Minato, Tokyo

Opening hours: 9:00 — 18:00 (Sales will end once all have been sold)

No regular closing days

Access: 3-minute walk from the A1 exit of Azabu-Jūban station (Tokyo Metro Namboku line)

TEL:03-6873-1537

Jiyūgaoka

Address: TF 2-15-14, Midorigaoka, Meguro, Tokyo 

Opening hours: 11:30 — 20:00

Regular closing days: Tuesday

Access: 5-minute walk from Jiyūgaoka station

TEL:03-6459-5669

What are you waiting for? Get your hands on some rainbow sweets!

5 Newly Opened Stores in Harajuku & Omotesando Selling Popular Sweets

Hey, everyone. Shiota here, the Director of the MOSHI MOSHI BOX Harajuku Tourist Information Center. Harajuku is a candy and sweets battleground, with many different stores lining the streets. Today, we take a look at Instagram-worthy goodies from much talked about newly opened stores!

"THE PARFAIT STAND" – Takeout Parfaits
Located exactly ZERO minutes from the Takeshita Exit of Harajuku Station is THE PARFAIT STAND, the sister store to popular cheese tart shop BAKE CHEESE TART.

Topping the parfait isn't fresh cream, but meringue! The taste and texture of the parfait is irresistible throughout, with ice cream, purin, mousse and more. Just holding it is kawaii and something new to take onto the streets of Harajuku with you♡

Full Details: https://www.moshimoshi-nippon.jp/100198

"LONG! LONGER!! LONGEST!!!" – Japan's Longest Food & Sweets
Opening as Japan's first shop to center around the 'length' of food, LONG! LONGER!! LONGEST!!! is located along Takeshita Street. The menu has three size variations, the same as in the store's name. 'LONGEST' in fact offers the longest food product in Japan!

They have lots of products on offer, including soft serve ice cream, tornado potato, churros and more. You'll never forget about their crazy length once you try one!

Full Details: https://www.moshimoshi-nippon.jp/93395

"GOMAYA KUKI" – Sesame Ice Cream
GOMAYA KUKI is a store selling sesame ice cream which has received support from inside and outside Japan. They have opened a store in Ura-Harajuku. One serving is covered in close to 9,000 sesame seeds!

Their menu is full of new, unique products including ice cream made with sweets friend in sesame oil, Japanese-style parfaits sprinkled with sesame seeds, and more. They also offer takeaway ice cream in cups.

"Q-pot CAFE." – Accessories Turned Into Sweets
This café is inspired by Q-pot., an accessory brand who create kawaii products themed around sweets.

The café is decorated in all things sweet as far as the eye can see. The interior has a fairy-tale like atmosphere that female customers will love. The sweets here are both sweet in appearance and taste looking exactly Q-pot.'s necklaces, rings and so on.

"The Pie Hole Los Angeles" – Original Pies from LA
This popular store hails from Los Angeles and sells their own original pies and organic coffee, and it's found its way to Takeshita Street in Harajuku!

Since April 4, they have been holding their second all-you-can-eat session for all their pie products every Wednesday. From sweet pies to classic pies, each and every one is handmade with care and attention. Why not head to one of their all-you-can-eats to try them yourself?

Are you hungry now? Be sure to use this list as reference if you're looking for a café in Harajuku!

And if you're unsure of how to get to any of these places, then pop into the MOSHI MOSHI BOX and we'd be happy to help!

Experience Japanese Culture #3: Temari Sushi Lesson in a Japanese Food Class at Dikanyama

Japanese model Yuri Sugunama, a.k.a "Yurippa," is taking us on the third trip in her series series where she goes to personally experience Japanese culture and cultivate new hobbies. This time, she gets involved in a cooking lesson to make springtime temari sushi! Yurippa has always had an interest in homemade cooking but never really had the opportunity to challenge herself to it. So, how did she do…?


uki-uki cafe is located in Daikanyama which is just one stop from Shibuya on the Tōkyū Tōyoko Line. It's an easy place to get to just 5-minutes from the station tucked away in a quiet residential area. Upon opening the door to the café, you are greeted with a fresh space full of green plant life. You'll totally forget about the hustle and bustle of the city.


Teaching the lesson is uki-uki cafe's representative, Ayumi Kashiwabara. She's a food co-ordinator who promotes happy cooking that you'll unintentionally want to take a photo of. Not only does she serve food that makes your everyday dining table evermore buoyant, she also holds cooking lessons every now and then. "Call me Ayu-chan-sensei, okay?" she says with a pose. She's extremely friendly!


Today's challenge is making two items: 'temari sushi' and 'spring mizore soup.' First off, the temari sushi! You begin by mixing together 250g of rice with 25ml of vinegar, 15g of sugar, and 1/2 teaspoon of salt. This is then divided into 8 portions. Spread out some clingfilm and place ham in the middle. Then put one portion of rice on top and roll. Do this for all 8 portions. Roll the ham and rice into one and when taking the clingfilm off make sure that they stay together and don't separate.


Next is making plum lotus roots. Fill the holes of the lotus roots with bainiku plum. Use your finger to delicately press it all together. It's easy if you use a tube for this part. An excited Yurippa exclaimed, "This is the first time in my life I'm making food using bainiku plum!"


At this point, Ayu-chan-sensei added a small touch: "It'll look gorgeous if you do it like this." With just a little twist, she made it look even more fantastic by putting on thinly sliced lemon and sprinkling over some pepper. The two of them looked like they were having fun cooking next to each other.



Before dishing up the temari sushi, it's time to make the mizore soup. Add two teaspoons of Japanese dashi to 120ml of water and mix in one teaspoon of soy sauce, one teaspoon of sake, one teaspoon of mirin, and a little salt. Bring to the boil and just add some grated daikon. Daikon skin has nutritional value, so wash it thoroughly and rub dry.


Finally, add green beans into the mizore soup, put in wheat gluten, and… "All done!"


Yurippa's colourful temari sushi and mizore soup is complete and perfect for spring. Going out and adding seasonal a lunch mat, pair of chopsticks and tableware is fun too.


Yurippa was happy, commenting: "I can feel that food made by hand really is more delicious! It was easy and didn't take long, plus I like how exciting it looks. I want to invite my friends over to my house for a meal."

Cooking lessons are held once in a while at uki-uki cafe where you can learn how to make food that'll make your ordinary days more fun. If you think a cooking lesson is a little too much to handle, then just pop in to the café for a kawaii meal. Coming face to face with the food at uki-uki cafe will surely make your day that much happier.

■Information
uki-uki cafe
Address: 88.DAIKANYAMA 3F, Daikanyamacho, Shibuya, Tokyo
Opening Hours: 11:00-18:00 (Lunch Last Orders 16:00 / Last Orders 17:30)
Access: 5-minutes on foot from Daikanyama Station via the Tōkyū Tōyoko Line
Website: http://ayupichi.com/index.html
*Cooking classes are held at irregular periods. Please enquire beforehand if you are a visitor from overseas.

Model: Yuri Suganuma @yurippa93


Yuri Sugunuma is a model with a high fashion sense that has been picked up by various magazines. She receives much love and support from girls of the same generation as her to whom she is known by her nickname "Yurippa." She has a huge influence across her social media. Recently, she has stepped into other fields outside of modelling, such as appearing in TV shoots and in music videos. She is skilled in make-up and involved in the development of cosmetics.

Writer & Photographer: Haruka Yamamoto

Translator: Joshua Kitosi-Isanga
RELATED ENTRIES
Cat Illustration Series mofusand Inspires Themed Cafes in Tokyo and Osaka

Popular on LINE and other texting apps and illustrated by Jyuuno, mofusand is a curious collection of cute and slightly surreal cats. As with most things that go viral in Japan, these adorable characters will be featured in a themed cafe for a limited time! The Tokyo location will open on May 19 and the Osaka location will welcome visitors starting May 26, 2022.

Cafe Visitor Bonus: Sticker (6 varieties)

Drink Order Bonus: Coaster (6 varieties)

Menu

Fried Shrimp Sandwich Plate

Grilled Vegetable Curry

Nyanko Burger

Salmon Mentaiko Cream Pasta

Taiyaki

Nyanko Parfait

Black Cat Pancake

Nyan Lime Nata de Coco

Green Nyanko Float / Yello Nyanko Float / Blue Nyanko Float

Nyanko Cafe Latte / Nyanko Milk Tea

Merchandise

Sticker

Clear Folder

 

All menu items draw inspiration from the many mofusand characters and are perfect for posting on social media! Special bonuses will be given to those visiting the cafe and making select purchases, and a merchandise corner will be selling limited-edition goods featuring new artwork!

©mofusand

Information

mofusand cafe

Venue/Dates: 
Tokyo

BOX cafe&space Shinjuku Mylord #2

May 19 – July 10, 2022
Shinjuku Mylord 7F (1-1-3 Nishishinjuku, Shinjuku-ku, Tokyo)

Osaka

kawara CAFE&DINING Shinsaibashi

May 26 – June 19, 2022
Shinsaibashi Opa 9F (1-4-3 Nishishinsaibashi, Chuo-ku, Osaka) 

Reservations / Official Site: https://mofusand-cafe.jp
mofusand cafe Official Twitter: @mofusand_cafe

Hydrangea Parfait Featuring Local Matcha Available at Itohkyuemon in Kyoto

Located in Uji, Kyoto, matcha shop Itohkyuemon was founded in the late Edo period. Three cozy locations have just launched a Hydrangea Parfait, perfect for spring.

Hydrangea Parfait

Hydrangea Coaster

The shop's main location is headquartered in Uji, which is also home to Mimuroto Temple, known for its hydrangeas. The flowery location attracts thousands of tourists during the rainy season. 

The Hydrangea Parfait has been offered since 2013, now celebrating its 10th year. The popular seasonal treat features matcha hydrangea mashed sweet potatoes, hydrangea-colored jelly, leaf-shaped matcha cookies, and blueberries. Those ordering a parfait will also receive a hydrangea coaster as a gift, so why not enjoy the rainy season with something sweet to lift your spirits?

Tokyo Revengers Cafe to Open for Short Time at Mixalive TOKYO in Ikebukuro

A Tokyo Revengers collaboration cafe will open for a limited time at Live Cafe Mixa located in the Mixalive TOKYO entertainment complex in Ikebukuro. Fans can enjoy a menu filled with items themed after popular characters from June 1 until June 18, 2022.

Menu

Just like the inside of Pah-chin's head?! Crispy Pie

Massive Teriyaki Burger

If You're Hungry, Just Eat Fried Rice

My Favorite Machine (Mikey)

My Favorite Machine (Mitsuya)

Mikey

Baji

The popular manga series Tokyo Revengers began serialization in Weekly Shonen Jump in 2017 and has sold over 50 million copies. The event, titled "Tokyo Revengers Formation Eve Rally," will be held to celebrate the series' anniversary. The venue will feature new visuals of the founding gang members, and original menu items based on each character will only be available here.


Live Cafe Mixa has collaborated with other popular series in the past such as Attack on Titan and A Couple of Cuckoos, making a huge splash on social media.


Enjoy plenty of dishes based on your favorite character!

©和久井健・講談社/アニメ「東京リベンジャーズ」製作委員会

Fanfare of Adolescence Collaboration Cafe to Open in Ikebukuro

Animate Cafe, known for collaborating with a number of popular anime and game series, will be offering menu items and goods inspired by the new series Fanfare of Adolescence at DECOTTO by Animate Cafe from May 18 until June 13, 2022.

Menu

CHOCOTTO DECOTTO

Wafer Cakes are available in eight different designs, each featuring a different character!

CECOTTO COOKIE

For an additional ¥800, guests can buy a CoLotta with the same pattern as a DECOTTO COOKIE.

Merchandise

Acrylic Stand

Shopping Bag

Square Pins

CoLotta Acrylic Plate Keychains

At the collaboration cafe, guests can enjoy donuts inspired by popular characters and original merchandise only available on site. These goods feature original illustrations, so don't miss out!

(C) Fanfare Anime Project


Yunohana Onsen Resort Reveals Contemporary Art-Inspired Guest Rooms

Sumiya Kihoan, a cozy inn at Yunohana Onsen in Kameoka City in Kyoto, opened a unique new guest room on April 28, 2022. The room's concept is "where guests can stay in the middle of contemporary art," and was inspired by the works of internationally-acclaimed contemporary artist Yukinori Yanagi. The new room, created as part of the Art Room Project, has been named 'Kofuu.'

The Icarus Corridor Connecting Heaven and Earth

Heavenly Bath Welcoming a Rainbow at Dusk

In-Ground Bath Featuring Oribe Glazed Ceramic

Concept Drawing of the Art Room Project by Yukinori Yanagi


The new room includes an open-air bath where guests can be transported into the world of Yanagi's contemporary art while gazing at the gorgeous Kyoto landscape. Upon entering the inn, guests are greeted by a long corridor leading to the bedrooms, dining room, and two creative open-air baths. The space was created in collaboration with Yanagi and local artists and craftsmen, such as potter Ishii Naoto, obi craftsman Yamaguchi Genbei X, plasterer Kusumi Akira, and Japanese paper craftsman Hatano Wakaru. A delicious menu is prepared by chef Hosoi Kunihiko.

Fendi and Harajuku Omotesando Keyaki-kai Collaborate on #FendiTsunaguOmotesando Art Project

Italian luxury fashion brand Fendi has teamed up with Harajuku Omotesando Keyaki-kai on a new street art project! 'TSUNAGU – Omotesando Street Art Project' was unveiled on April 29, 2022.

 

The project, which aims to improve the city's scenery and share positive messages, is on display in Omotesando, a popular area with young people. The canvas is the formal site of the Oriental Bazaar, an iconic part of Omotesando for over four decades. Under the theme of 'hope,' three young artists will be displaying their artwork in a massive temporary enclosure on the site. Hopefully, Japan really will open tourism soon so that guests from around the world can enjoy these inspiring pieces!

The first piece of art was unveiled on April 29 and was drawn by Dai Tamura, a young Japanese artist who has attracted worldwide attention after becoming an illustrator for the NBA. The dynamic and powerful compositions vividly depict endangered animals and plants alongside delicate flowers to symbolize hope for the futures of these beautiful creatures. 



Be sure to keep an eye out for the next installation coming soon!

Information

TSUNAGU – Omotesando Street Art Project

Location: Oriental Bazaar Former Site

Address: 5-9-13 Jingumae, Shibuya-ku, Tokyo

Official Site: http://www.fendi.com

Moriarty the Patriot Anime Series Inspires Collaboration Cafe in Ikebukuro

Fans of the anime series Moriarty the Patriot won't want to miss out on a new collaboration cafe coming to Ikebukuro! The special event is currently being held at the GiGO Collaboration Cafe Ikebukuro through June 19 and celebrates the release of the new Moriarty the Patriot OVA released on April 27.

Original Menu

Drink Menu

Original Latte Art

Food Menu

Part 1

Part 2

Dessert Menu

Part 1

Part 2

Menu Bonus

Original Coaster Part 1 / Part 2

Original Merchandise

During the event, fans can find original menu items, desserts, and drinks inspired by the show's characters. The location will be completely decorated in Moriarty goods and plenty of exclusive goods will be available, so don't miss it!

©竹内良輔・三好 輝/集英社・憂国のモリアーティ製作委員会
©GENDA GiGO Entertainment Inc, All rights reserved.

Information

GiGO Collaboration Cafe x Moriarty the Patriot
Running: April 28 – June 19, 2022

Part 1: April 28 – May 24
Part 2: May 25 – June 19

Venue: GiGO Collaboration Cafe Ikebukuro (GiGO Ikebukuro Building 2 B2F)
*Reservations required

Sanrio Inspired Touken Ranbu Collaboration Cafes to Open in Shibuya and Nagoya PARCO

Touken Ranbu has become a worldwide phenomenon over the past decade. The handsome characters are a hit with female fans, and now, PARCO is teaming up with Sanrio to reimagine everyone's favorite swords-turned-dudes into chibi, pastel versions of themselves. Fans can enjoy seeing the kawaii form of their favorite characters at a special collaboration cafe coming to Shibuya and Nagoya soon.

Lineup at a Glance

Menu

Kogitsunemaru's Lunch Plate for Kids

Oodenta Mitsuyo and Sohayanotsurugi's Mini Burger Plate

Izuminokami Kanesada and Horikawa Kunihiro's Berry Pancakes

Konnosuke's Fruit Parfait

Goods

Acrylic Pick A (20 varieties): ¥440 each

Acrylic Pick B (20 varieties): ¥440 each

Acrylic Magnet Round 2, Set A (Random, 20 varieties): ¥550 each

Acrylic Magnet Round 2, Set B (Random, 20 varieties): ¥550 each

The cafe will offer an original menu inspired by the characters from the free-to-play video game and anime series. A shop attached to the collaboration cafe will also be selling original merchandise, so fans won't want to miss stocking up.

Kyoto's Garden Museum Hiei Opens Limited-Time Collaboration Event with Violet Evergarden Anime Series

Kyoto's Garden Museum Hiei has announced that it will host a collaboration event with Kyoto Animation's Violet Evergarden anime franchise, entitled 'A Story of Flowers and Letters,' from May 3 to July 10, 2022.

The Garden Museum Hiei, an outdoor facility inspired by French Impressionism, sits near Mt. Hiei and is known for its incredible floral displays which change colors each season. "This scenery matches the image of the landscape depicted in the Violet Evergarden anime series, which led to the decision to hold this collaborative event," the press release reads.

Visitors can enjoy collaboration visuals and standees that will only be available to see at the gardens. The event will also feature original merchandise, collaboration drinks, and a voice-recorded introduction to the facilities by Violet herself, voiced by Yui Ishikawa.

Violet Evergarden

Violet Evergarden premiered in 2018. The main character, Violet, was trained to be a soldier and therefore has trouble expressing her emotions. In order to learn the meaning behind her commander's final words, "I love you," she embarks on a new path in life, writing letters on others' behalf. A spin-off film was released in Japan in 2019, and a second film premiered in September 2020.

Information

Violet Evergarden x Garden Museum Hiei ~A Story of Flowers and Letters~

Venue: Garden Museum Hiei

Running: May 3 – July 10, 2022

Sega Collaboration Cafe Offering Special Menu Inspired by Popular Tabekko Doubutsu Snack

Two Sega Collaboration Cafe locations will be offering new menu items and goods inspired by the popular snack food Tabekko Doubutsu for a limited time!


During the event period, guests can enjoy original food items, desserts, and drinks inspired by the adorable animal biscuits.

Drink Menu

 

Food Menu

 

Dessert Menu

 

Menu Bonus

 

Exclusive Merchandise

An original coaster will be gifted to those who purchase any menu item. The shop located near the cafe will also be offering exclusive merchandise, so be sure to take a look!

©ギンビス
©GENDA GiGO Entertainment Inc, All rights reserved.

Information

Sega Collaboration Cafe – Tabekko Doubutsu

Part 1: April 23 – May 6, 2022

Part 2: May 7 – May 22, 2022

Locations: 

Sega Collaboration Cafe Akihabara 4 (GiGO Akihabara 4 5F)

Sega Collaboration Cafe Nambasennichimae

*Reservations are required on all days.

Purchase Goods: https://gigo-mall.com/

Official Site: http://www.gendagigo.jp/

The Heike Story, INU-OH Character Concept Art on Display at Kyoto International Manga Museum

The Heike Story anime series premiered in Japan on Fuji TV's +Ultra programming block on January 12. With character designs by Fumiko Takano, fans instantly fell in love with the show's cast of characters, and an art book will be released soon, with preorders opening this week.

 

The Kyoto International Manga Museum has opened an exhibition displaying character concept art from SCIENCE SARU's The Heike Story and INU-OH anime from April 21 to June 27. The exhibit commemorates The Heike Story's TV broadcast and INU-OH's theater opening in Japan. Fumiko Takano (The Heike Story) and Taiyo Matsumoto (INU-OH)'s character concept drawings are on display in Gallery 4. 

Both titles are based on Hideo Furukawa's modern language rendering of the classic Japanese epic The Tale of the Heike.


The Heike Story will additionally release an art book titled The Colors of The Heike Story in June. The book will feature an interview between art director Tomotaka Kubo and series director Naoko Yamada, and is scheduled for release in June. Those pre-ordering the book will receive a special gift.

©高野文子 /「平家物語」製作委員会 
©松本大洋 /2021 "INU-OH" Film Partners

Information

The Heike Story – Fumiko Takano and INU-OH's Taiyo Matsumoto Character Concept Art Exhibition

Running: April 21 – June 27, 2022

Venue: Kyoto International Manga Museum Gallery 4 (452 Kinbukicho, Nakagyo-ku, Kyoto)

Access: 2-minute walk from Exit 2 of Karasuma Oike Station on the Kyoto Municipal Subway Karasuma Line and Tozai Line



The Colors of The Heike Story

Price: ¥5,500 (Excluding Tax)
Format: A4 size, 112 pages
ISBN: 978-4-908062-41-4
Publisher: HeHe / hehepress.com

The Heike Story Anime Series
Official Site: HEIKE-anime.asmik-ace.co.jp

Detective Conan: Zero's Tea Time Inspires Limited Time Collaboration Cafe with Pronto

Cafe and bar chain Pronto is now selling food and beverage items inspired by Detective Conan: Zero's Tea Time! These items are available at Pronto locations nationwide until May 29, 2022.

Furuya Rei's Pumpkin Tea Latte is a pumpkin-flavored milk tea topped with whipped cream and pumpkin sauce for a refreshing experience inspired by the popular character. The Triple Face Citrus Tea is a drink also inspired by Furuya, who has three faces: a waiter at a cafe, a police officer, and a member of the Black Organization. In the original Detective Conan: Zero's Tea Time manga series, the dog Haro loves vanilla so much that he opens the fridge and eats vanilla ice cream when Furuya isn't home. The drink pulls from this adorable episode!

Guests can also enjoy Zero's Tea Time Napolitan and other filling pasta dishes inspired by Cafe Poirot. For each drink ordered from the collaboration menu, guests will receive a special coaster, and for each menu item ordered, they will receive an original acrylic keychain.

During the collaboration period, the Pronto location at Shibuya Furukas will have special decorations on display to celebrate the event. Be sure to come check it out if you're a fan of the series!


Information

PRONTO x Detective Conan: Zero's Tea Time
Running: April 22 – May 29, 2022
Location: Pronto locations nationwide
Details: https://www.pronto.co.jp/topics/2022/04/zero-no-teatime.html

PRONTO Shibuya Fukuras
Address: Shibuya Fukuras 1F (1-2-3 Dogenzaka, Shibuya-ku, Tokyo)
Hours: 10:30-17:00