Fujiyama Onsen: The Hot Spring Facility With a Mount Fuji View Undergoes Renovation
Fujiyama Onsen is currently undergoing renovation and will reopen on July 14. Located in Yamanashi Prefecture, the site sits at the foot of Mount Fuji.
The facility is being fitted with a new stone sauna where you can have a clear view of Mount Fuji. There's also a new hammock resting spot as well as hot yoga classes amongst other things. All of these changes transform Fujiyama Onsen from a simple natural hot spring site into a full-day experience.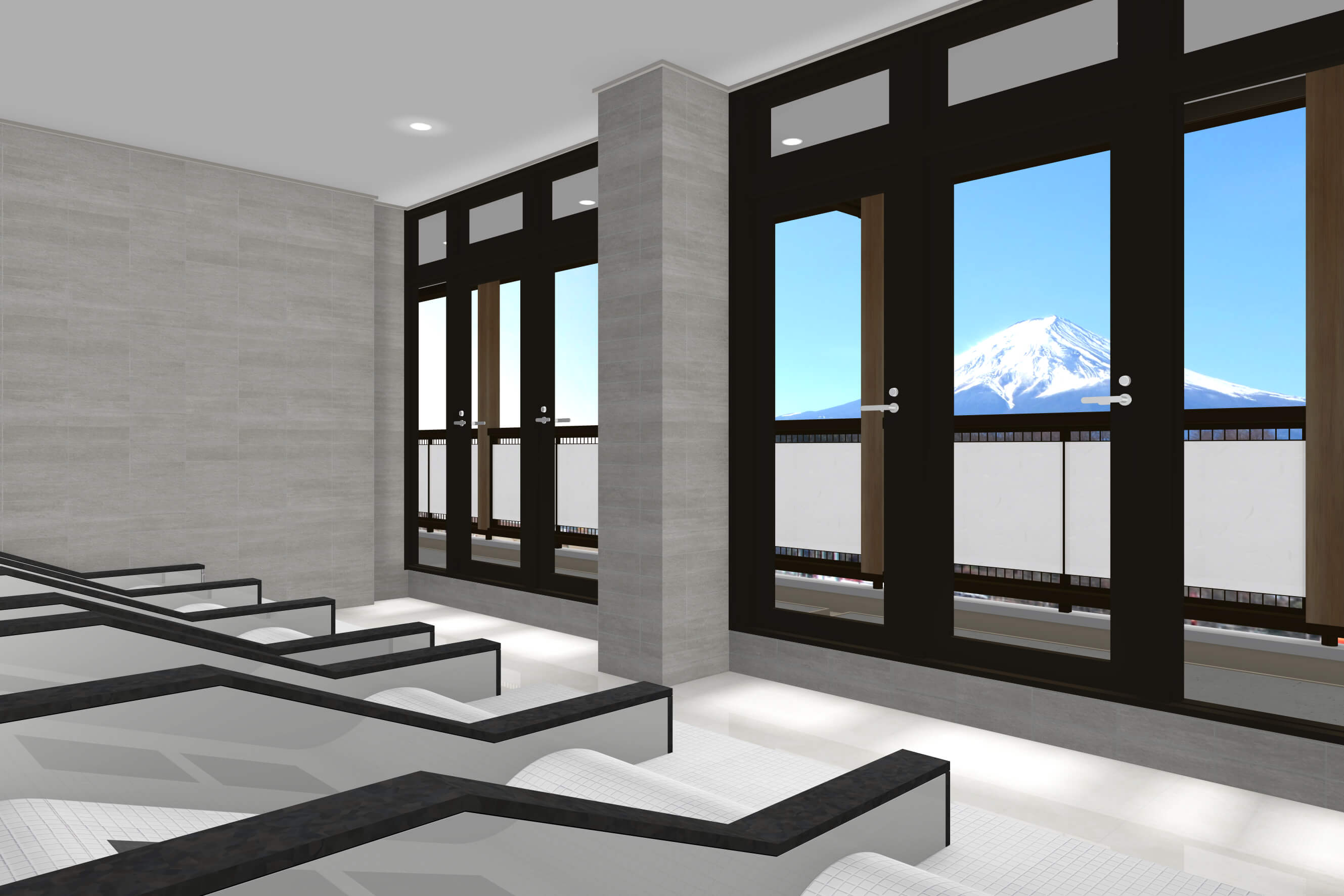 The fourth and highest floor now has a relaxation area with a picturesque view. There's also other stone saunas in a quiet area with the lights dimmed for winding down, as well as break rooms called 'hot rooms.'
Hot rooms are equipped with heated flooring and there's a reading corner with manga and magazines as well as cushions. Everyone is free to move between the sauna area and hot rooms.
*A separate fee of ¥600 is charged for use of the stone sauna area and hot room space.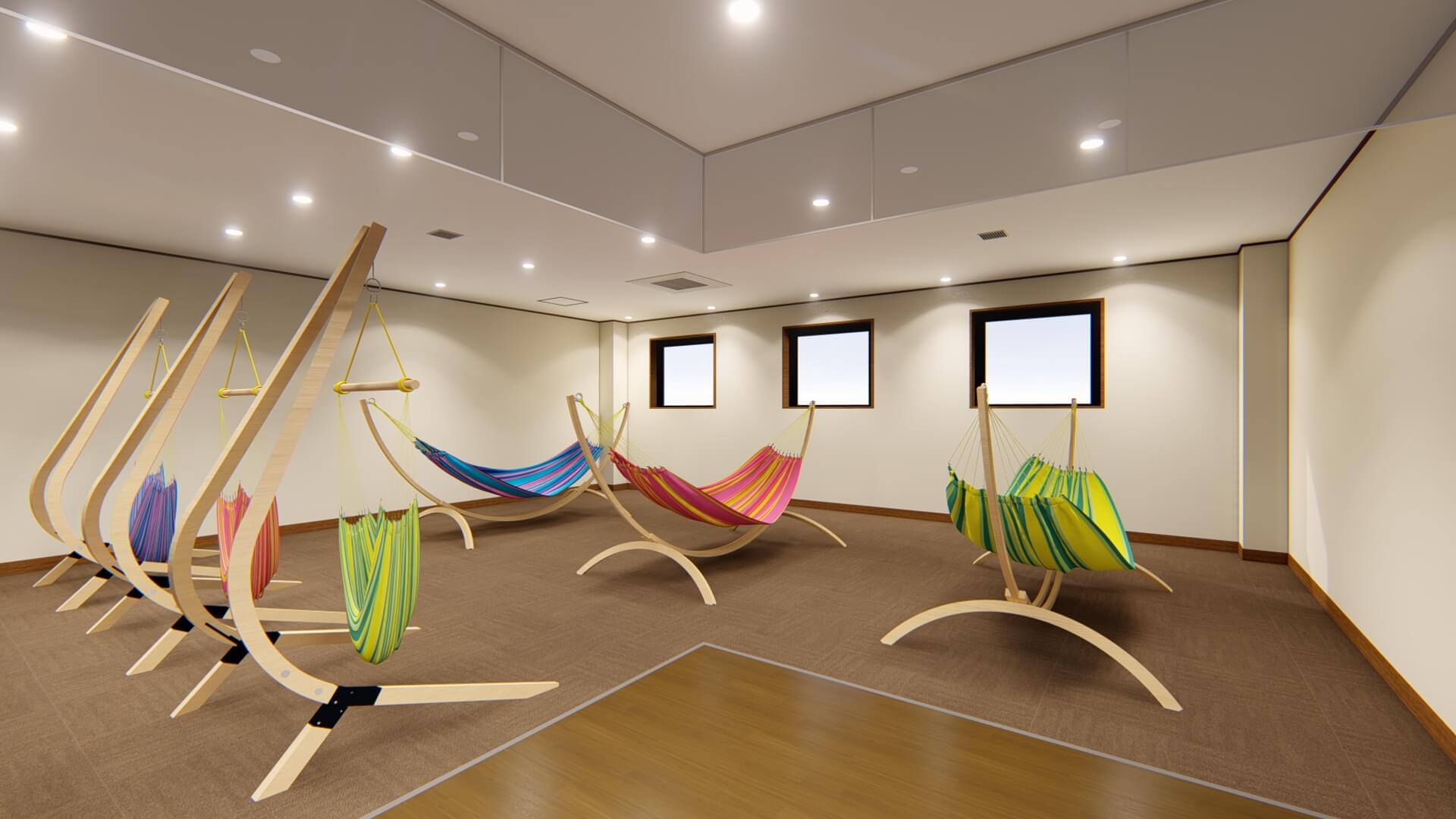 The third floor resting area has rooms with tatami flooring and a wide view of Mount Fuji as well as hammocks and a kid's room. There are 6 hammocks – three chair types and three for laying down.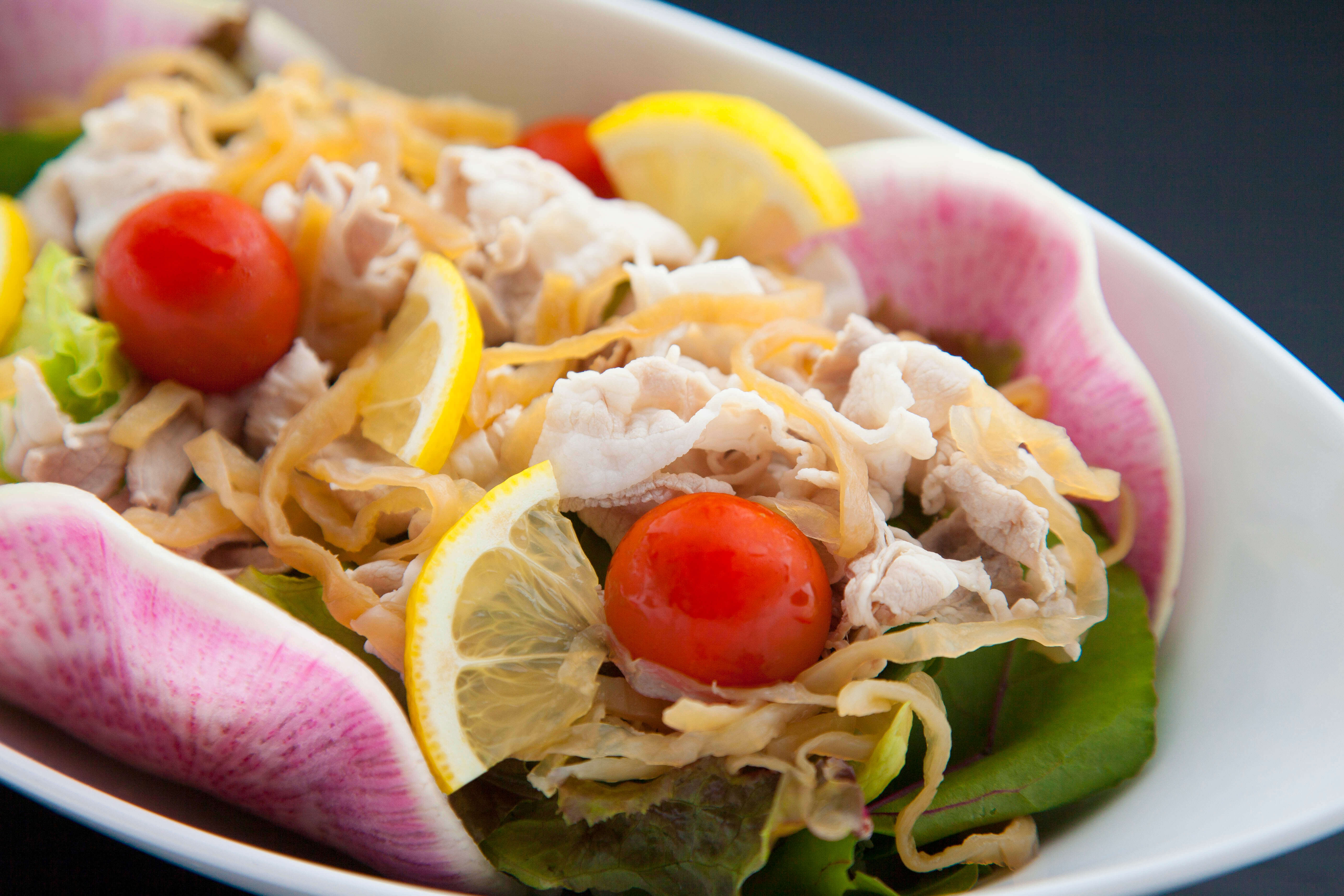 The menu of the site's restaurant, Fujiyama Dining, has also been updated. You can look forward to specially made Yamanashi Prefecture chicken and lots of locally source ingredients as well as beer.
Hot Yoga classes begin from July 21. By exercising at high temperatures, you'll be able to stretch your muscles much easier as well as get rid of any waste in your body. It's also good for dieting and your skin.
Gaze at Mount Fuji while having a relaxing time at Fujiyama Onsen.
■Information
Fujiyama Onsen
Address: 4-17-1 Shinnishihara, Fujiyoshida, Yamanashi Prefecture
Business Hours
・Morning Bath: 7:00am-9:00am
・Regular Bath: 10:00am-11:00pm
・Restaurant: 11:30am-10:30pm (Last Orders 10:00pm)
Price
・Morning Bath: Adults ¥620 / Children ¥310
・Regular Bath: Adults – Weekdays ¥1,400 / Weekends & Holidays ¥1,700
Children – Weekdays ¥700 / Weekends & Holidays – ¥850¥1,700
*Price includes entry fee, bath towel and face towel rental.
*Weekday prices to adopt weekend and holiday prices during the summer season.
*Includes stone sauna yukata and dry towel rental.
TEL: 0555-22-1126
RELATED ENTRIES
Satoyama Jujo THE HOUSE IZUMI: Rent Out a Renovated Japanese House in Niigata

Japanese design company Jiyujin launched its new Satoyama Jujo THE HOUSE chain of accommodations this month which offer a single group of guests a one-night stay in an entire house.

The first branch to open is IZUMI which features a fully-renovated Japanese-style house located in the city of Uonuma in Niigata. A gorgeous outlook is offered from the house with an unbroken view of lush forests, rice fields, and Mt. Makihata, which is listed as one of the '100 Famous Japanese Mountains.'

A breathtaking view awaits guests from the open-air bath

The spacious living room

Fully renovated from a 150-year-old private house, the building is supported by beautiful wooden beams and columns, and in the middle the oe, a sunken hearth. This, along with the beams and sashigamoi joints, are made from keyaki Japanese zelkova which is an elm-like tree. This species of tree is rare even in a tree-covered region such as Uonuma. The lumber used for this house was cut, preserved, and dried out for a number of decades before being processed into building material for the house. The heart in the middle of the living room is reminiscent of a time when large families would gather around one and serves to recreate that lifestyle.

The Nishiyama region is known for is production of delicious rice. IZUMI in fact looks out over Kabanosawa, a special and important place of rice production in Nishiyama. This vantage point also gives guests an opportunity to appreciate the hot and cold temperatures of the daytime and evening, the rivers, the shape of the land, and the earth the city sits on. The drastic change in temperatures in the day and night are especially noteworthy as this, along with the basin between the mountains, gives rise to a sea of clouds.

IZUMI sits on a hill that overlooks the rice paddies, making it a perfect location for spotting the sea of clouds. Minamiuonuma's sea of clouds has over a 70% chances of appearing in the autumn and spring seasons.

The number one reason why Japan's old, long-standing, and precious private houses are demolished is due to the cold getting in and it being too dark inside. Even those who want to see them preserved for tradition, including those who live in them already, would rather live in a modern home. That's why Jiyujin has begun a renovation project instead of a demolition one. By refurbishing the houses, the ancient framework can be fixed up and preserved while a range of contemporary amenities are incorporate to fit with modern lifestyles. The Satoyama Jujo accommodations are built so they can be used for over 100 years.

For dinner, there are three options for guests. The first is a dinner at SANABURI which earned itself a Michelin star in Michelin Guide Niigata 2020. The second is a meal at a restaurant that earned the status of Bib Gourmand in the same guide. The third is to prepare your own meal in the house. There are plenty of shops around the station nearby where you can buy local ingredients.

After a delicious meal, guests can take a soak in the open-air tub and enjoy gazing out across the fields and the beautiful mountains which stand almost 2,000 meters high.

Information

Satoyama Jujo THE HOUSE IZUMI

Japanese Name: 里山十帖 THE HOUSE IZUMI

Address: 671-1, Amanosawa, Minamiuonuma, Niigata, 〒949-6433, Japan

Official Website: Opening early July 2021

Access: 7-minutes by car from Jōetsu International Skiing Ground Station (JR Joetsu Line) / 16-minutes by car from Shiozawa-Ishiuchi IC

Be Surrounded by Glowing Fireflies With Kissho Yamanaka's New Hotel Plan

Kissho Yamanaka, a hot spring hotel in Kaga, Ishikawa, is now offering a firefly-viewing experience as part of a new guest plan until June 15. This gorgeous resort, situated by the Daishoji River in the Kakusenkei Gorges, was awarded three Michelin stars in the Ryokan category of Michelin Guide Hokuriku 2021 Special Issue.

The firefly tour arrives as early summer is soon to begin. As part of the hotel plan, guests can also enjoy a dazzling Firefly Cocktail too.

Feel the rays of early summertime at Kissho Yamanaka.

Information

Firefly & Sunset Hotel Plan

Address: Kissho Yamanaka, 1 Chome-14−3 Yamanakaonsen Higashimachi, Kaga, Ishikawa 922-0114, Japan

Official Website: https://kissho-yamanaka.com/

Bathe With Real Ducks at Tamagawa Onsen in Saitama

As part of their 10th anniversary event, Tamagawa Onsen, a Showa retro-style bathhouse in Saitama, opened their 'Real Duck Baths' on May 29 which lets people bathe with real ducks. The experience is available on weekends and public holidays only.

Forget bathing with bright yellow toy ducks – now you can have the real thing. These ducks were hatched and raise from ducklings by the bathhouse manager Arai at their home. The ducks are still small so the hours when they will be out are not set in stone, but the bathhouse hopes that guests will watch their and support their growth as they mature over time.

Information

Real Duck Bath
Running: Weekends and public holidays from May 29, 2021

*Subject to cancellation on any day depending on the condition of the ducks
Where: Tamagawa Onsen

Address: 3700 Tamagawa, Tokigawa, Hiki District, Saitama 355-0342, Japan
TEL: 0493-65-4977
Official Website: https://tamagawa-onsen.com/

Hokkaido's New Hotel Boasts a Famous Hot Spring and Overlooks the Tsugaru Straits

Core Global Management is set to open the all-new Yunokawa Onsen Umi to Akari Hewitt Resort on July 1, 2021. In line with its opening, Japanese calligrapher Shoko Kanazawa has been put in charge of designing the hotel's name logo.

The sea and sky meet in the Infinity Onsen

Tsukifune: the buffet restaurant

Enjoy Japanese-style food at Kumonami

Tatami baths

Fires prepared by the staff everyday

A look inside the guest rooms

A look inside the guest rooms

Yunokawa Onsen is one of the three major hot spring resorts in Hokkaido. During the Edo period, Matsumae Chikatsumaru, who later became the lord of the Matsumae domain, and Enomoto Takeharu, the president of the former Tokugawa shogunate, are said to have bathed in this very hot spring. Yunokawa Onsen Umi to Akari Hewitt Resort is a chance to enjoy the good old days of Hakodate Yunokawa.

The rooftop offers an unbroken view of the incredible Tsugaru Straits. Guests can also enjoy a tranquil moment at the historic hot spring with a cup of Hakodate's local sake and dango in hand underneath a moonlit sky while surrounded by the lights of fishing fires. There's also a chance for both kids and adults to take a dip in a tatami bath – something you don't really see in Japan.

Information

Yunokawa Onsen Umi to Akari Hewitt Resort

Address: 3-9-20 Yunokawacho, Hakodate, Hokkaido 042-0932, Japan
Access: 5-minutes by car from Hakodate Airport
Official Website: http://hewitt-resort.com/hakodate-yunokawa/

Shonai Hotel Suiden Terrasse Reopens With New Sauna Area

Shonai Hotel Suiden Terrasse reopened on April 29 after refurbishments to install a new sauna. The hotel, located in Yamagata Prefecture, is known for being situated atop rice paddies. Along with the sauna, it has also introduced a new spa program and healthy new menu made using organic vegetables grown by the hotel company itself.

An authentic Finnish-style sauna

The sauna is based on the Finnish-style löyly sauna, fully equipped with an authentic kiuas sauna stove inside which sauna stones are placed to heat up the room. Hinoki scented water is also used in the sauna.

The Sauna Features


Men's Sauna

The male sauna features hexagonal designs on the seats, ceiling windows, and bath. The seats can be moved around freely so guests can decide how high they wish to sit for optimal heat customisation. The sauna rooms overlook the rice paddies outside, and there's open-air baths outdoors too so guests can feel at one with nature.

Women's Sauna

The women's sauna is also a löyly type but uses raised benches instead of chairs. After sweating it out, guests can head to one of the outdoor baths and enjoy the view and sky.

There's also a bar where guests can order local beers, sake, and wine, as well as fruit juice and ice cream. While relaxing, they can pick out from one of the 1,000 books available.

As well as fitness and massage services, morning yoga will begin this June. The MOON TERRASSE restaurant is also introducing new healthy dishes and drinks made with organic local ingredients.

Surround Yourself in Atami's Natural Environment and Relax With a Special Hot Spring Plan

Onsen ryokan hot spring inn SOKI ATAMI is collaborating with Shiseido's skin and mind brand BAUM to offer a special new accommodation plan for the spring season. SOKI ATAMI x BAUM -Fresh Verdure & Healthcare- will run from May 1, but pre-bookings are already open on SOKI ATAMI's website.

Free gift bag to the first 100 people who make a reservation

Enjoy deep relaxation with sachets filled with natural smells like wood

A candle-lit night under the starry sky

Fresh verdure and caring for one's health is the theme of this event which takes place deep within Atami. The plan includes the Forest Twin bedroom which is fitted with a half open-air hinoki area that faces the mountains and lets guests feel like they are surrounded by the new green leaves of spring. Rooms are also kitted out with amenities such as BAUM's Hydro Essence Lotion which captures the essence of fresh trees and shrubs. Guests are invited to experience Atami's hot spring culture and cuisine as they allow their mind and body to relax, ultimately benefitting their health. This season is known for its bounteous verdure and refreshing breeze, but it's also said to help alleviate the May blues which many Japanese people experience after starting school or work again, the negative feelings of the rainy season, and more, all of which can put one's spiritual state out of kilter. The scent of trees will rid guests of stress, nerves, and tension, and bring about relaxation, peaceful sleep, and a good detoxing.

BAUM is a skin and mind brand that helps support the strength of one's skin by focusing attention on the water storage, growth, and environmental protection of trees and forests while showing the importance of looking after your mind and body. The brand is giving free gift bags to the first 100 people that make a reservation to show how anyone can enjoy a sustainable life using an everyday item.

On the top floor of the inn is a tearoom where guests can make their own sachets using hinoki cypress. Guests can also enjoy the Aroamtic Room Spray and Aromatic Candles provided by BAUM, all to further aid in relaxation and restoration. In the evenings, the lights will be switched off at the cafe and be replaced with candlelight which will serve as a romantic replacement to shine against the overhead backdrop of the starry night sky.

Information

SOKI ATAMI x BAM -Verdure & Healthcare-

Japanese Plan Name: SOKI ATAMI × BAUM 〜新緑と養生〜

Running: May 1, 2021 – Late June 2021

Reservations: Now Open
Make a reservation here: https://x.gd/rH5wO
Official Website: https://www.so-ki.jp

Attack on Titan's Eren and Levi Get Hot and Sweaty Together in the Spa in New Merch Drop

Hot spring chain Gokurakuya is set to host a collaborative event with the TV anime series Attack on Titan on Friday (March 5). It will take place at 32 of the chain's RAKU SPA venues in promotion of the anime series' final season.

Check out the promotional videos released for the collaboration.

 

 

Hand Towels: Entry Price + Sauna Set | ¥770 (Tax Included)

Merch Line-Up

Acrylic Stands | ¥1,980 Each (Tax Included)

Folders | ¥550 (Tax Included)

Online Shop Exclusives

Tapestry | ¥5,808 (Tax Included)

A1 Posters | ¥1,848 Each (Tax Included) / A2 Posters | ¥1,518 Each (Tax Included)

First-Come, First-Served Free Postcards

Photo Spots

Take a photo against a backdrop of Eren and Levi

Take a photo against a backdrop of Hange

Dishes, drinks, and desserts are also being served until April 11, 2021. Check out the menu below.

Eren's Bandage Parfait | ¥1,188 (Tax Included)

Mikasa's Red Tomato Ramen | ¥1,408 (Tax Included)

Armin's Mushroom Porcini Omurice | ¥1,848 (Tax Included)

Levi's Triple Hamburgers | ¥3,278 (Tax Included)

Survey Corps Seafood Squid Ink Pasta | ¥1,848 (Tax Included)

Eren's Strawberry Soda Float / Mikasa's Lychee Soda Float / Armin's Mikan Soda Float / Levi's Grape Soda Float / Hange's Purple Soda Float | ¥715 Each (Tax Included)

Coasters (12 Designs)

Outfit Rentals

Eren Shirt – ¥330 (Tax Included)

Colossal Titan Suit – ¥330 (Tax Included) *Limited to one person per day, first-come first-served

Birthday Plan

To celebrate Eren's birthday, the hot springs will also be serving up a special cake limited-time cake and setting up a backdrop for people to take photos with. These will be available from March 24 to April 2.

Eren's Chocolate & Raspberry Birthday Cake | ¥1,958 (Tax Included)

Photo Spot

Backdrop

(C)諫山創・講談社/「進撃の巨人」The Final Season製作委員会

Enjoy a Valentine's Day Bath at Ofuro Cafe no Yu Hakuju in Saitama

Ofuro Cafe Hakuju no Yu is holding a special Valentine's Day event for lovers which will run from February 6 to 14.

Though the bath house is split between male and female, couples can write messages of love to their special someone on a heart-shaped plaque made from Japanese cypress wood. The plaques were made in collaboration with the local business Kanezawa.

Choko Sweet Sake Shake | ¥630 (Before Tax)

For the Valentine's event, the bath house is also serving up a special shake beverage made with chocolate and sweet sake. The polyphenol in chocolate is said to be good for health and beauty, making it a perfect choice for a day of luxury at Ofuro Cafe Hakuju no Yu.

Guys who visit the bath house on Valentine's Day itself will also receive free Valentine's chocolate.

Information

Valentine's Bath
Running: February 6, 2021 – February 14, 2021
Venue: Ofuro Cafe Hakuju no Yu
Address: 337-1 Wataruse, Kamikawa, Kodama District, Saitama
TEL: 0274-52-3771
Official Website: https://ofurocafe-hakujyu.com/

■About Ofuro Cafe

Ofuro Cafe is a chain of hot spring brands made for long stay periods. It offers a variety of free services such as coffee, magazines, comics, massage chairs, PC rental, and more. The experience created is like being invited to a friend's house to kick bck and relax. There are three branches in Saitama including Ofuro Cafe Utatane, Ofuro Cafe Hakuju no Yu, and Ofuro Cafe Bivouac, as well as one branch in Mie, Ofuro Cafe Yumoriza. It also has three franchise branches: Ofuro Cafe Bijinyu in Shizuoka, Ofuro Cafe Biwakoza in Shiga, and Ofuro CafeSeiyukan in Hokkaido. "おふろcafe(R)" is a registered trademark of ONSENDOJO INC.

■ONSENDOJO INC.
Founded in March 2011. Manages hot spring facilities including the Ofuro Cafe brand as well as resort facilities, consultation services, and supporting regional businesses.
http://onsendojo.com/

FANCL Ginza Square Opens Onsen Hot Spring That You Can Walk Into Wearing Your Clothes

FANCL has brought the hot spring experience to its flagship site FANCL Ginza Square for a limited time with a variety of content that makes visitors feel like they've come to a Japanese onsen. The experience, named Tabi Suru Square Yu, is running until February 11, 2021.

Café au Lait / Fruit au Lait / Soy Milk Aojiru – ¥300 Each

Reiwa Honzen (FANCL Ginza Square Floor 9F)

Lunch Sana Winter Seafood Bento | ¥3,500

Winter Dinner Seafood Course | From ¥9,000

FANCL BROWN RICE MEALS (FANCL Ginza Square Floor B1F)

Hiroshima Oyster & Spinach Risotto Parmesan Cheese Galette Lunch Set | ¥1,850

Tomato Cream Pasta Lunch Set ¥1,850

Original Hand Towel

FANCL Ginza Square Onsen Essentials Set | ¥3,668

Breathing exercises at SUU-HAKU

At Tabi Suru Square Yu, visitors can enter a room that fully recreates the experience of being in a hot spring. The room is set at the same temperature, is filled with the same aromas, and is decorated in the same way. Visitors sit on one of the relaxation sheets to soak up the experience – effectively getting into a hot spring without having to change their clothes.

A variety of classic drinks and dishes sold at hot springs in Japan will also be sold, and visitors can get involved in the breathing exercises on offer.

Shizuoka's Hot Spring Hotel SOKI ATAMI Opens For Business

UDS Ltd. opened SOKI ATAMI on Sunday (November 1), a new hot spring accommodation situated in the town of Koarashicho in Atami, Shizuoka.

The town of Koarashicho is considered the annex, as it were, to Atami. SOKI ATAMI can be reached in around 40 minutes by bullet train from Shinagawa Station. The accommodation takes into account the value of Atami's hot spring resorts and what's on offer there. It serves a 'sojourn style' of accommodation that allows you to return to yourself as you are, without any stresses, something which is enhanced thanks to being situated away from the hustle and bustle of the city in nature.

The accommodation's name originates from the Japanese characters so (素) and ki (器), the former roughly translating to 'origin,' 'source,' or 'foundation' and the latter as 'utensil' or 'vessel.' Together, the words combine to make up what SOKI ATAMI prides itself on: seeking authenticity and being yourself without decorations in a space that welcomes nature, natural features, and incorporates raw materials.

Atami is one of the primary hot spring locations in Japan, prospering as a place that treats illness and injury, something which began after Tokugawa Ieyasu himself bathed there during the Edo Period. The city has since continued as a place to pass down the Japanese culture of hot spring bathing, and SOKI ATAMI cements this fact once again with its grand opening as it serves as a facility offering the nurturing of the body and soul. At the same time, it will promote local culture and cuisine.

The accommodation, surrounded by nature, offers a panoramic view of the ocean, and consists of a reception wing, guest room wing, and restaurant wing. In the 'Village Garden,' there are trees growing citrus fruits and a variety of plants and crops, showcasing the regional lifestyle and natural features.

Guest Rooms

There are 54 guest rooms in total ranging from 40㎡ to 65㎡ which can fit up to 4 people. Guests can enjoy the hot springs with all room types.

TONERICO:INC. is in charge of the inter design who have given it a natural feel.

 

In the rooms, guests will find sencha and kisetsucha tea grown in Shizuoka Prefecture as well as a Japanese confection made with mugikogashi barley flour which is said to promote longevity and sound health.

Numerous amenities are also available in all guest rooms including relaxing self-care items.

Baths

The public baths benefit from the changing seasons which changes up the bathing experience. The water is perfect for de-stressing, moisturising, and making your skin look beautiful.

There's also a traditional steam sauna in the women's area for detoxing and moisturising.

Tea Room

The tea room on the top floor of the accommodation offers a panoramic view of Atami Bay. Guests can enjoy watching the annual fireworks launched there throughout the year.

Menu Sample: Seasonal Yoseicha Course ¥3,000 | Wakan Gin & Tonic ¥1,200 (Before Tax)

A variety of menu choices to stabilise the mind and body will be available to order, many using local ingredients from Atami and Shizuoka Prefecture.

Food

Menu Sample: Breakfast – Seasonal Yosei Gozen | Dinner: SOKI Course, Nabe Course, Chef's Course

In the restaurant wing is the dining room which has an open kitchen in front of guest tables where the chefs cook locally-sourced fish and vegetables among other delicious foods. and other ingredients are all sourced locally and directly.

The dining room was designed by age co.,ltd which has worked on many different ryokan and restaurants. The open and dynamic space has a high ceiling towering 4.5 meters overhead.

Garden

The garden area can be seen from the restaurant and is home to a variety of citrus fruits from the Izu Peninsula as well as seasonal vegetables and herbs. It offers beautiful scenery throughout the year .

Information

SOKI ATAMI
Grand Opening: November 1, 2020

Address: 4-36 Koarashichō, Atami, Shizuoka

Access: 10-minutes by car from Atami Station

Official Website: http://www.so-ki.jp/

Hoshino Resorts KAI Poroto to Open in Hokkaido in January 2022

Hoshino Resorts, Japan's premiere hotel management company boasting over 40 properties both inside and outside Japan is set to its new onsen ryokan (hot spring Japanese style inn) Hoshino Resorts KAI Poroto in January 2022 following the completion of a partnership agreement with Shiraoi, Hokkaido on June 28, 2018.

KAI Poroto comes as the 19th property for the KAI brand, following KAI Nagato (opened in March 2020), KAI Kirishima (scheduled to open in January 2021), and KAI Beppu (scheduled to open in summer 2021). It will also be the third KAI property to open in Hokkaido, following RISONARE Tomamu in Shimukappu and OMO7 Asahikawa in Asahikawa. The new property will be designed by Japanese architect Hiroshi Nakamura.

(Hiroshi Nakamura & NAP)

Guests will be able to enjoy Shiraoi onsen water at KAI Poroto. The water comes from a "moor spring" which contains organic minerals derived from plants. This type of water is rare throughout the world. KAI Poroto faces the shores of Lake Poroto and is surrounded by the natural forests of Hokkaido where many species of wild bird live. All guest rooms boast a lake view where changes in scenery throughout the seasons can be enjoyed.

KAI Poroto will is cooperating with both the town of Shiraoi as well as "Upopoy", the National Ainu Museum and Park, which has the aim of becoming a "symbolic space for ethnic harmony". The facility will respect Ainu culture and provide a place of accommodation for guests to experience it.

Upopoy: A symbolic space for ethnic harmony

A symbolic space for ethnic harmony by the name of "Upopoy opened in Shiraoi, Hokkaido on July 12, 2020. This national centre serves as a base for the reconstruction and development of Ainu culture, which is in danger of survival. The main facilities are the National Ainu Museum and the National Ainu Park. The National Ainu Museum is the first national museum in Japan centred around indigenous Ainu people and the history and culture of the people as expressed through their perspective. This is expressed in a variety of different exhibits. The National Ainu Park is a field museum, where Ainu culture can be taught through a number of programs. Experiences on-site include the Ainu traditional dance, which is registered as UNESCO intangible cultural heritage, wood carving, and embroidery workshops, as well as food and traditional performing arts experiences. "Upopoy" means "to sing (in large numbers)" in the language of Ainu.

Designed by Hiroshi Nakamura

Japanese architect Hiroshi Nakamura is behind the design of KAI Poroto. "Poroto" means a large lake in the Ainu language and KAI Poroto boldly draws this lake into its premise. In the lobby of the birch forest, guests will be greeted by a magnificent view of the lake, which leads to Mount Tarumae. Guests can also relax in the lounge while watching the flames in the fireplace, something which was at the centre of Ainu people's lives. On the surface of the lake, a bathhouse called Kashi, which is built using traditional Ainu construction methods, stands like a village. The open-air bath makes one feel as if you are immersed in the lake. The design has been created in a way that is modern, inspired by the lifestyles, nature, and family of Ainu people.

Osamu Tezuka's 'Phoenix' Original Anime Production and Projection Mapping Showcased at Dogo Onsen

Dogo Onsen, a hot spring located in the city of Matsuyama in Ehime Prefecture, is currently undergoing maintenance work but is still open for business, with customers enjoying their dip in the onsen as usual. While this work is being carried out, the facility has launched the Dogo REBORN Project. As part of the project, Dogo Onsen is collaborating with Osamu Tezuka's manga series Phoenix which includes the creation of an original anime by Tezuka Production along with a projection mapping show in the evenings.

The first episode of the original anime production was posted in May 2019 and the second in February of this year. Earlier this month, on October 1, subtitles in English, Korean, and Traditional/Simplified Chinese were posted on both episodes. The third episode will be shown at Dogo Onsen.

Dogo Onsen launched the "Dogo Reborn 2020 Campaign" on August 7 as a way to show gratitude to frontline medical workers, which included putting up a special art piece called Blue Phoenix along with over pieces of wall art with messages on them.

The Dogo REBORN Project has much more planned going into the future.

©手塚プロダクション/松山市 2020
©TEZUKA PRODUCTIONS