【TRAVEL Q&A】Enjoy Japanese firework festivals to the max with this must-know info!
From July to August, firework festivals spring up all over Japan. Firework festivals are one of the things that are heavily associated with Japanese summers. This article is here to provide useful information so you can make the most out of them. We'll also provides ome tips on what to bring!
Things you should know about firework festivals in Japan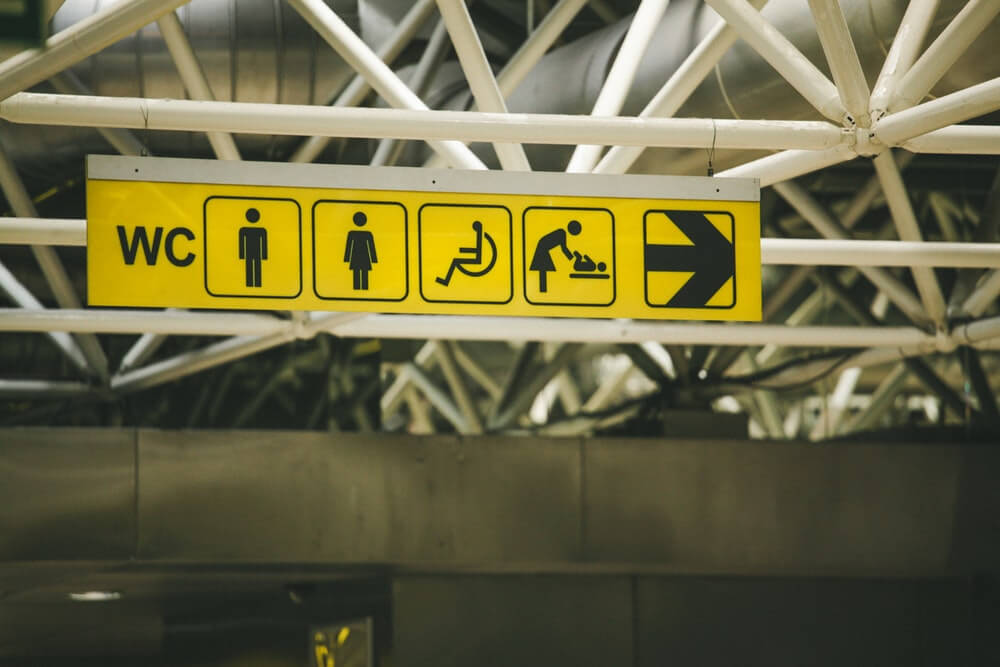 Toilets
The toilets surrounding the venue are usually congested – for males and females, so it's best to go before getting there. If you make it to the venue and need to go, make sure you go before the display begins so you don't miss anything!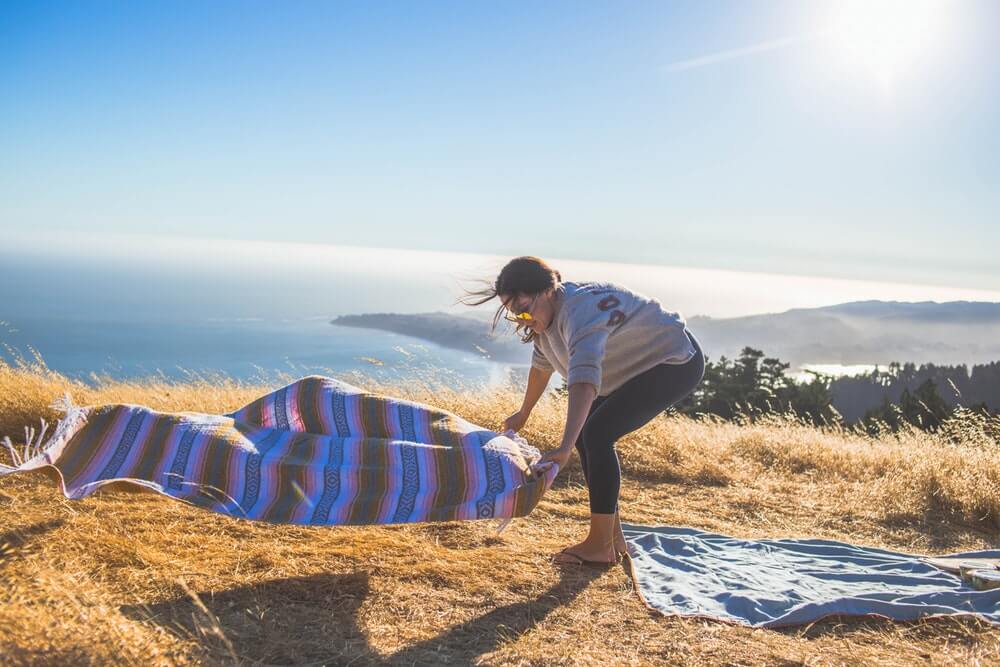 Finding a good spot
For any fireworks event, it's best to get there between one and two hours early so you can nab a good spot!
IC Card charging/ Purchasing travel tickets
After the event, the train stations closest to the event are always going to be crowded with people, so before setting off for the festival, make sure your IC card is fully charged, or that you already have all your tickets for the journey there and back.
What to bring
What should you bring to fully enjoy a pleasant evening of fireworks?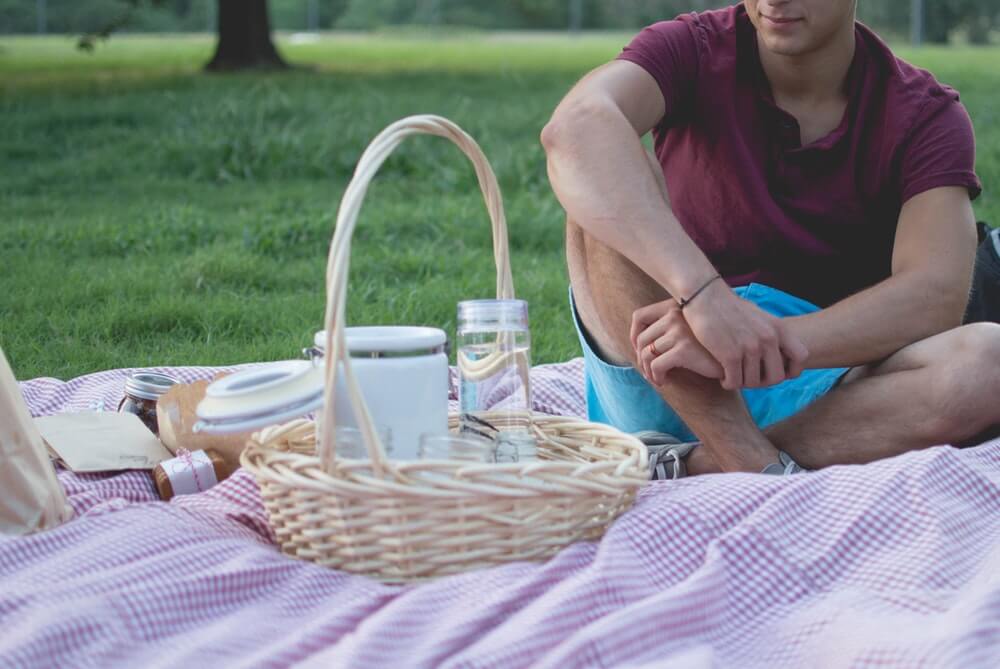 1.  Leisure sheet
You can purchase tickets for special seating to enjoy the show, but many decide to sit on the ground by reserving a spot with a leisure sheet. To ensure your clothes don't get dirty, make sure you bring this sheet with you! We recommend buying one in advance from a 100 yen shop. It is possible to get these from a convenience store, but they may sell out on the day of the fireworks event so it's best to get one in advance.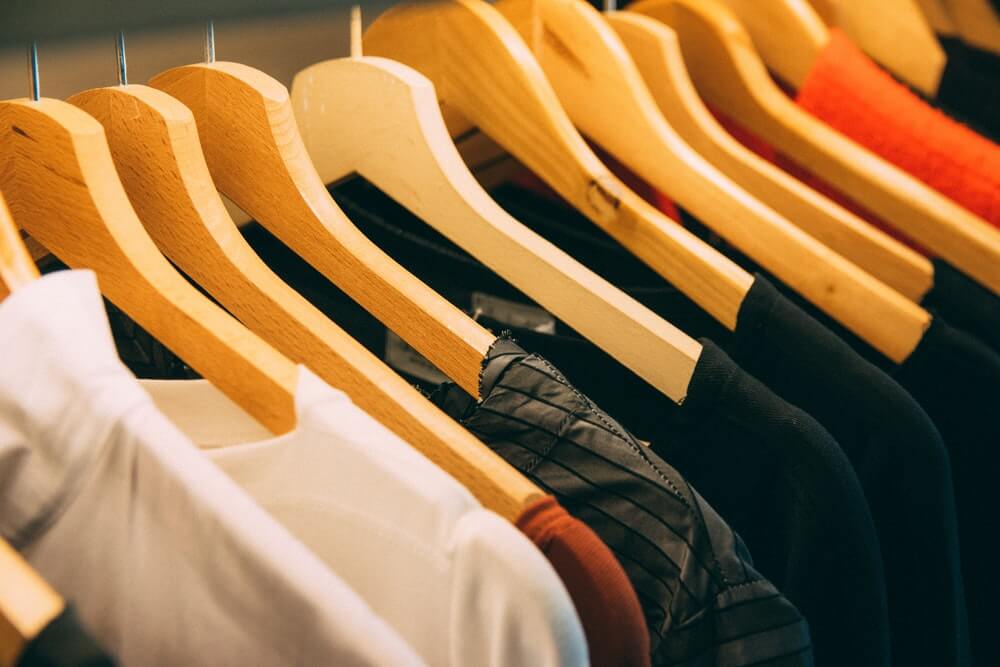 2. Wear long sleeves!
It is usually very humid on a typical Japanese summer's day, but depending on the weather and the location, it can get rather chilly at night. There's also a possibility that ash and remnants from the explosions above your head can fall from the sky and onto you. That is why we recommend long-sleeved clothing. You could also wear a Yukata or bring a blanket.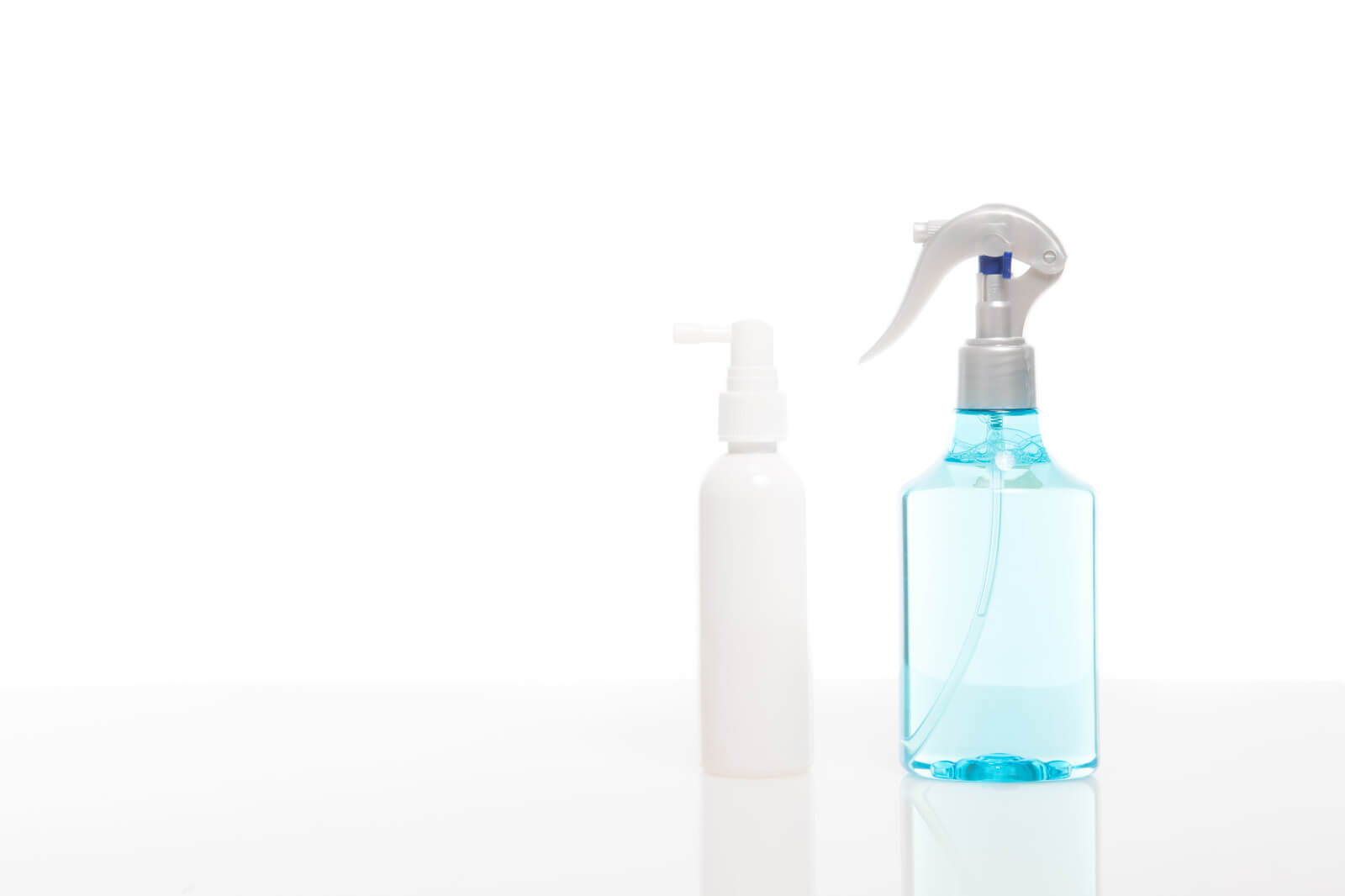 3. Bring insect repellant and itch relief medicine
At firework festivals, many insects lurk in the grass upon which you are sat or near water. Make sure you have your creams and medicines at the ready to prevent a mosquito attack and to soothe the aftermath. You can also purchase these at drugstores or convenience stores near train stations.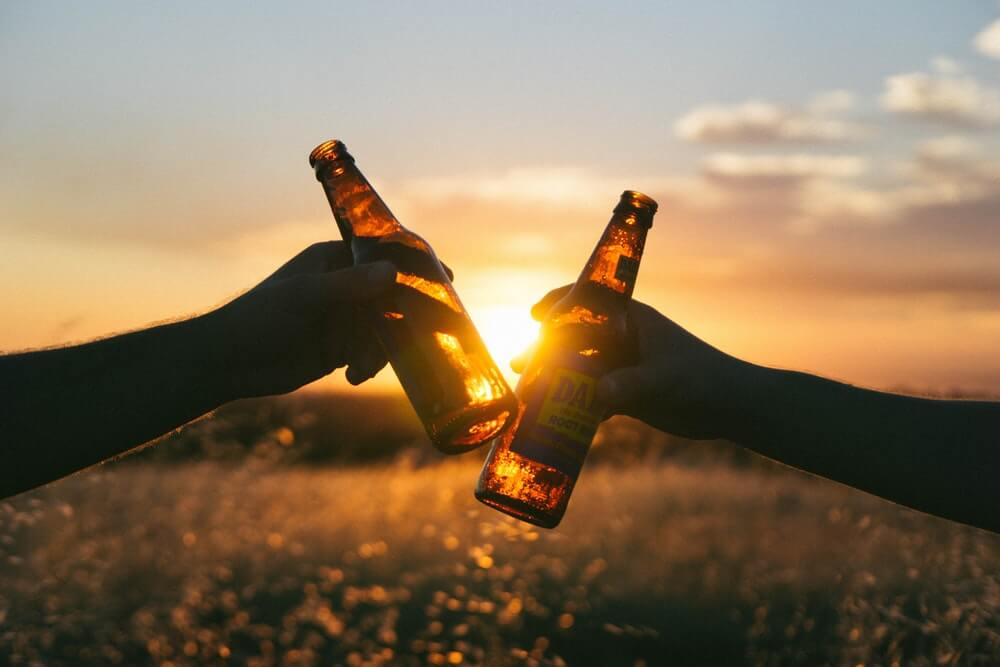 4. Food and alcohol
Indulging in food and alcohol whilst watching a fireworks display is one of the finest experiences you will ever have. Usually, there are food carts and stalls selling food and drinks that were prepared specifically for the occasion. We would recommend that you have a taste of these, however, they will be crowded. For those of you who hate queuing, it is best to buy your snacks and drinks in advance. Be aware that supermarkets and convenience stores close to the event will also be crowded.
So, what do you think? If you're well prepared then you can really make the most out of your night – get to it! ♡
If you have any questions about Japan, send us a message on Facebook!https://www.facebook.com/msmsnippon/
RECOMMENDED ENTRIES
Travel Q&A: 10 Rules & On-the-House Services at Japanese Restaurants

Restaurants in Japan have a very different list of rules, on-the-house services and etiquette standards compared to other countries. If you enter a restaurant when in Japan without knowing some of these things you might make a mistake!

We've put together a list of 10 important points to learn before dining out in Japan.

 

1.Don't give tips

The fact that you don't need to give tips as restaurants in Japan can be bewildering to some foreign tourists. In Japan, there's normally no service charge, unless it's a high-end restaurant, in which case it's possible that a service charge will be added. If you force a tip on the staff, they will get told off by their superiors later, so keep that in mind.

2.Watch out for 'Otooshi'

Otooshi, also known as tsukidashi, are small appetizers served at bars and establishments that sell alcohol, particularly izakaya. They will be served event if you didn't order them, and you can be charged for them. There are numerous reasons they give for serving ootoshi, such as 'proof that we have taken your first order' and 'something to eat while you wait for the first food to come out.' Lots of tourists not accustomed to this practice have felt cheated.

3.Water is free

When you sit down at a restaurant in Japan, you'll be served water. Many tourists are surprised at the fact that cold water is served all year round the majority of the time in Japan. There are also establishments that serve free hot green tea instead of water.

4.The unexpected things are expensive (or cheap)

It's not rare for things like delivery pizza or Korean pork belly BBQ, which are extremely cheap and common foods in other countries, to be expensive in Japan. On the other hand, you can eat Japanese foods like sushi, tempura and ramen at a very cheap price.

5.You order alcohol first at an izakaya

It's not a set rule, but generally when you go to an izakaya, ordering a drink gives you plenty of time to read through the menu. Beer is often ordered before anything else. There's even a set phrase for it, toriaezu biiru ('[I'll have] beer for now'). Try saying it in Japanese when you're at an izakaya.

6.All-you-can services

Restaurants in Japan often have all-you-can-eat and all-you-can-drink services. If you pay a set price, you can eat or drink as much as you like. Many places offer this service, including, but not limited to, izakaya, yakiniku restaurants, and sushi bars. We recommend this to people who want to pay a little to get a lot!

7.Oshibori are free

Oshibori, or moistened towels, are given for free at Japanese restaurants. They are wet towels used to wipe your hands and face before a meal. Depending on the restaurant, you may be given a cold or hot towel. Staff at izakaya will also hand them to you. A lot of tourists praise this service as high quality.

8.Rules and menus are different at fast food restaurants

International restaurant chains like McDonald's and Subway are of course in Japan too. If you're a tourist bored of Japanese food, you'll probably want to eat something familiar like fast food. In those times, you'll be baffled by the differences between a fast food joint in your own country and in Japan. For example, in the case of McDonald's, the Japanese large-sized drinks are smaller than the medium-sized drinks in the US. There's also no self-service. Instead, the staff will pour the drink for you.

9.You cannot take food into restaurants (though there are exceptions)

One rule that puzzles a lot of people from Asia that come to Japan is the rule that states you cannot enter a place with food or drink. However, select establishments, such as food courts in large shopping malls, will permit you to do so. Be sure to do some research beforehand.

 

10.Take your shoes off on tatami

At izakaya and traditional Japanese restaurants, they implement customary Japanese style seating and tatami flooring. If you're dining at a place with tatami mats, you must take your shoes off before stepping on it. The table seats and tatami are split into different areas even if it's the same restaurant, so even if it's OK to wear your shoes at table seats, you'll need to take off your shoes when using tatami in most cases.

Did you learn something new? Sit alongside the locals when you come to Japan and enjoy some delicious Japanese cuisine!

If you have any questions you want answering about Japan, then please be sure to get in touch with us on the MOSHI MOSHI NIPPON Facebook page!

【TRAVEL Q&A】From Shinjuku to Hakone Hot Spring via Odakyu "Romancecar" Line!

Hakone, Kanagawa is one of the most popular "onsen" (hot spring) towns in Japan. The area is popular among both Japanese people and tourists from foreign countries since it is close to Tokyo and has many sightseeing spots such as Ahinoko (lake), Owakudani (valley) and Hakone Chokoku no Mori Museum.

There are several ways to go to Hakone but I recommend using the "Odakyu Romancecar" (limited express train) run by Odakyu Dentestu which departs from Tokyo. It takes about an hour and 40 minutes and you can go to Hakone direct. In this article, I will inform you of how to ride on the "Odakyu Romancecar" to go to Hakone.

1: How to ride Odakyu Romancecar?

Let's get tickets first. The tickets you must buy are "Joshaken (normal fare)" and "tokkyuken (limited express surcharge)." The "Joshaken" is an Odakyu Dentetsu limited ticket and the fare differs according to the station that you will get off at. "Tokkyuken" is a ticket you must buy when riding on a limited express train which means you must buy this ticket in addition to the "joshaken." There are three ways to buy these tickets.

1) Making a reservation/purchasing the ticket via the Internet

2) Making a reservation/purchasing the ticket at a ticket counter/ticket vending machine

3) Making a reservation on the telephone.

Making a reservation by telephone is not recommendable for those of you from foreign countries since English-speaking staff are not available.

2: How to but a ticket via the Internet?

Using e-Romancecar is recommended when using the Internet to buy a ticket. As a matter of course, you can use a credit card on this web site. You can ride the Romancecar by just by handing out the printed sheet or showing the screen of your smart phone to the staff at the ticket counter. If you are planning to just make a reservation (not paying the fare) on the web site, you must pay the fare by using the ticket vending machine or at the ticket counter before getting on the Romancecar. It is recommended that you buy your ticket beforehand if the date that you are going to Hakone is decided.

3: How to buy a ticket/make a reservation via the ticket counter at the station?

The ticket counter is normally open from 6:30 to 21:00. The ticket vending machines can be used any time (except for when the trains are not running) but credit cards cannot be used. You can purchase tickets for up to 8 persons at once using the vending machine. So, those of you who are planning to go to Hakone with a group of more than 9 people you must purchase your tickets at the ticket counter.

4: Let's get on to the Romancecar!

Now let's learn how to get on a Romancecar. There are several types of Romancecars available – MES (Type 6000), VSE (Type 50000), EXE (Type 30000) and LSE (Type 7000). The fares for all types are the same. You can eat a limited-"bento" (box lunch) if you make a reservation 3 days (AM) before you ride the Romancecar.

Why not experience a ride on the "Romancecar" and enjoy the hot springs in Hakone. Wishing you a pleasant trip! MMN will introduce to you many kinds of "Q&As in Japan."

If you have any questions, feel free to send a message to MOSHI MOSHI NIPPON's FB account!

Travel Q&A: What's The Cheapest Way to Get to Central Tokyo From Narita Airport?

Airports in Japan are typically quite a distance from the heart of Tokyo metropolis. There are various ways of getting to the center of the capital including by train, bus and taxi.

But which is the cheapest?

We compared various methods of transportation, taking into account their prices and time taken to get to central Tokyo. Let's take a look.


1: By Train
JR Narita Express (N'EX) – 54 minutes
Narita Airport→Tokyo Station (¥1,320〜¥3,020)
The JR Narita Express, also known as N'EX, conveniently connects Narita International Airport with major urban areas in Tokyo including Tokyo Station, Shinjuku, Shibuya and Yokohama. All seats are reserved, but if you purchase a ticket to ride in the Ordinary Cars (not the first class Green Cars), you can ride at a cheap price.

Website: http://www.jreast.co.jp/e/nex/ (Japanese, English, Chinese, Korean)

Keisei Skyliner – 40 minutes
Narita airport→Nippori Station (¥2,465)
To board the Keisei Skyliner, purchase a ticket from the ticket office or automatic ticket machine by the ticket gates at Narita International Airport. All seats are reserved, so you are guaranteed a seat. From Nippori Station, you can board the Yamanote Line and head to central Tokyo, Ueno, Ikebukuro, Shinjuku and other major urban areas in the city.

Website: http://www.keisei.co.jp/keisei/tetudou/skyliner/ (Japanese, English, Chinese, Korean)

Limited Express via Keisei Main Line – 1 hour 16 minutes
Narita Airport→Nippori Station (¥1,025)
This method of transportation takes the longest amount of time, but it's also the cheapest. There are no station changes on the way. Before you reach Nippori Station you will stop at Oshiage Station, where you could get off to stop by Tokyo Skytree and Asakusa.

For other routes, visit the Narita Airport website below where you can search how to get from Narita Airport to  your destination.
http://access.narita-airport.jp/en/index.html (Japanese, English, Chinese, Korean)

2: By Taxi (¥29,050 approx.)
Narita Airport→Tokyo Station – 2 hours 34 minutes approx.
Compared to other methods, the price of commuting via taxi is expensive, but you don't have to worry about having to buy a ticket and there are also no waiting times. You can also stop off somewhere you like on the way and enjoy yourself until you reach your hotel or accommodation.




3: By Limousine Bus (¥2,800)
Narita Airport Terminal 2→Tokyo Station Yaesu Central Exit – 1 hour 35 minutes approx.
The limousine buses arrive every 20 minutes or so at Tokyo Station and Narita Airport. You can book a seat in advance or on the day. The bus also goes through many popular tourist spots such as Ginza, Shibuya and Asakusa. It takes longer than the train, but you'll arrive at your destination without worry of getting lost or getting off at the wrong stop.

Website: http://www.limousinebus.co.jp/route/index.html (Japanese, English, Chinese, Korean)


Was this information helpful? If you're commuting from Narita Airport, then be sure to use it as reference.

MOSHI MOSHI NIPPON will continue to answer frequently asked questions about Japan. If you have any questions about Japan, then be sure to send us a message via the official MOSHI MOSHI NIPPON Facebook page!
https://www.facebook.com/msmsnippon/

Japan Q&A: Get the most from your Tokyo sightseeing with a 1-Day Travel Pass

When you're in Tokyo, the main method of transportation for getting around the city's 23 wards is via the subway – specifically, via JR, Tokyo Metro and Toei Subway. Each of these services offer their own affordable 1-day travel tickets that can be used across all lines, making them a useful tool to have. Let's take a look at some of the questions regarding 1-day passes.

5 Must-Haves For Tokyo Sightseeing!

To make the most of your Tokyo trip, we recommend one of the following five 1-day passes for efficient travelling. You and board and get off as many times as you like, so there's no need to worry about extra fees – you can tour all of the sightseeing spots at your own leisure.

JR East Japan – Tokyo Metropolitan District Pass ("Tokunai Pass")

The "Tokyo Metropolitan District Pass" is a day ticket that allows unlimited rides on local and rapid JR East trains around the 23 special wards of Tokyo. You are free to sit in any seats excluding reserved seating, and can even board the shinkansen within the designated area. The Tokyo Metropolitan District Pass can be purchased inside JR East Japan stations, ticket windows, the Travel Service Center (View Plaza), and travel agencies. It's ¥750 for adults and ¥370 for children.

Tokyo Metro 24-hour Ticket

This ticket enables unlimited rides on all Tokyo Metro lines. Costing just ¥600 for adults and ¥300 for children, tickets can be bought in advance or on the day at ticket vendors located in all stations. Not only can you visit Tokyo's 23 special wards, but the ticket also covers the commuting distance of Saitama and Chiba too, making it convenient for amusement and business. With this in hand, you can travel to any of the major areas.

Toei One-Day Pass ("Toei Marugoto Kippu")

A Toei One-Day Pass gives you unlimited access to the Toei Subway, Toei buses, Toei Streetcar (Toden), and Nippori-Toneri Liner. It's ¥700 for adult and ¥350 for children. An additional fee is required for night buses to make up the difference – ¥210 for adults (¥206 with IC Card) and ¥100 for children (¥103 with IC Card). Tickets can be bought in advance or on the day at a ticket vendor located inside all stations.

Common One-Day Ticket for Toei Subway and Tokyo Metro

The Common One-Day Ticket allows unlimited use of the Toei Subway and Tokyo Metro Subway Lines for an entire day. It costs ¥900 for adults and ¥450 for children. Tickets are available to purchase from automatic ticket vending machines at all Toei Subway and Tokyo Metro Subway stations, as well as Narita Airport and Haneda Airport. This ticket allows free travel from Narita Airport and Haneda Airport to Tokyo's 23 special wards and the commuting distance of Saitama and Chiba. This one's a real bargain!

As well as the Toei Subway, Toei buses, Toei Streetcar (Toden), Nippori-Toneri Liner, and all Tokyo Metro lines, the Tokyo 1-Day Ticket can also be used on the JR Lines around Tokyo. You can ride and get off at all the major locations in Tokyo for one whole day. At just ¥1,590 for adults and ¥800 for children, this ticket is very affordable. Available at automatic ticket machines at all stations. We recommend this one for people looking to travel across a wide distance.

Tokyo Sightseeing With Private Railways? Take These 2 With You!

Private railway free passes are a super handy tool to have if you're heading somewhere JR and subway tickets don't cover. They're convenient for access from the inner city to the Shitamachi areas, and are pefect for exploring those hidden, tucked-away gems.

Tokyo Exploratory Ticket (Tokyo Tansaku Kippu)

Not only does this ticket give discounts on round-trip ticket fares from Keio Line, Inokashira Line, Tobu Isesaki Line and Tsukuba Express to the inner city, it also offers unlimited rides with Toei all day. That includes Toei buses,  Toei Streetcars (Toden), Nippori-Toneri Liner, and of course the Toei Subway. If you hold a Tokyo Exploratory Ticket, you can also receive discounts and gifts from facilities along each Toei line. These services are located at all manned stations on all lines. Please be aware that prices and the system changes depending on which station you purchase the ticket from.

This ticket comes as a set: a round-trip ticket from all stations on the Keikyū Main Line to Shinagawa, and unlimited rides with Toei. If you hold a Tokyo 1DAY Kippu, prepare to receive discounts and gifts at popular facilities and spots around Tokyo. This ticket can be purchased at all stations on the Keikyū Main Line barring Sengakuji Station and costs ¥900 from Shinagawa, ¥1,130 from Yokohama, and ¥1,700 from Yokosuka-Chūō.

 

Was this article helpful? Be sure to get the most out of your Tokyo trip by getting the right ticket for you.

MMN will continue to answer your questions about Japan in our "Japan Q&A" series. If you have any questions regarding Japan, then please be sure to get in touch with us on Facebook♪

【Travel Q&A】Step-By-Step Guide to Praying Etiquette at Japanese Shrines & Temples

Visiting shrines and temples is one of the must-do activities when visiting Japan to really experience the traditional culture. But did you know there are certain rules to follow when praying at a shrine? But do not worry, it's actually quite simple. We will walk you through the process step by step so you know exactly what to do when you arrive at a shrine or temple during your trip to Japan.

1:Shrines? Temples? What's the difference?

First of all, let's clear up the difference between a shrine and a temple. Temples came from countries such as China and India to spread Buddhism. They are places to worship Buddha and are installed with statues of Buddha. Buddhist monks live to spread the teachings of Buddhism. Inside the temples are bhikkhu (monks), bhikkhuni (female monks), temple masters and more who enshrine the image of Buddha.

Related article:【Tokyo Stroll】Strolling around Asakusa for half of the day finding the stereo typical sightseeing spots and new spots.

On the other hand, shrines originated from primitive, scared altars such as "iwakura" (sacred rocks) and other places where the gods are said to live – places where people cannot enter. They were temporarily erected during special occasions. Shrines that you see today were not originally a permanent structure. Their origin is different from those of temples that came from abroad. Shrines originated in Japan and their history there goes back further than Buddhism, making them much different from temples.

Related article:Visit Temples and Shrines, and Collect Goshu-in!

2:So, how do I pray?

There are several steps to follow when praying at a temple or shrine in Japan. These steps may also differ from temple to shrine, so be sure to check properly before starting.

Shrines & Temples

Praying:

The general starting point is to throw some money into the offertory box. Most people throw in a ¥5 coin. This is because "5 yen" in Japanese is pronounced "go-en," which is a homophone with the word for "good luck" (ご縁).

Bell:

If there's a bell positioned above the offertory box, then be sure to ring it by shaking it back and forth. This is done to call the gods to the shrine.

Can I take photos:

Many places will not allow you to take photos. Be sure to check thoroughly whether there is a warning sign or not. Even if you see people taking photos, make sure to check for yourself.

Related article:【Tokyo Stroll 】A power spot at the heart of Tokyo? Half a day at Meiji Shrine!

Shrines & Temples

"Temizuya"

The first thing you'll find when arriving at a shrine and many temples is the "temizuya" (water purification basin). This is where you wash your hands and rinse your mouth to cleanse yourself before praying.

There are several steps to follow:

1) Hold the ladle with your right hand and wash your left hand – then do the opposite.

2) Take the ladle with your right hand and scoop some water. Pour the water into your left hand and rinse your mouth with it. Make sure to never bring the ladle to your mouth. Spit the water next to the fountain, never directly back into it.

3) With the ladle still in your right hand, rinse your left hand one last time. Done.

Praying at a shrine – bowing and clapping

Come before the shrine, perform a light bow and ring the bell.
Toss your money into the offertory box.
Perform 2 deeper bows (30°-45° angle), bring your hands to the front of your chest, pray, then clap twice.
Finally, bow deeply one last time, and you're done!

Temples

Praying at a temple – bowing

Perform a light bow, throw your money into the offertory box and ring the bell.
Bring your hands to the front of your chest, pray, and perform a final light bow.

What's the best way to tell if you've come to a shrine or temple, I hear you asking? If you passed under a "tori" on your way in, you're at a shrine. They're usually red and look like big gates with two main pillars. If you passed under a "sanmon," you're at a temple. These are often complete with a roof and look like mini-temples in their own right. The praying process at shrines and temples are much different so be sure to check where you are first!

Temples

Incense

Some temples have an incense holder stationed outside, where you can purchase your own bundle of "osenko" (incense) to burn. If you're lighting your own incense, be sure to put out the fire by hand and never blow it out. But before you do, make sure you wave some of that incense smoke onto you as it's said to have healing powers! If there's a weak part of your body, too, then be sure to try it out.

3:What's a "Goshuin"?

Goshuin

The must-do popular thing right now is collecting "goshuin" (red seal stamps). These stamps are given at shrines and temples to show that you have visited those places. In addition to the shrines' and temples' unique seals, specially trained writers will write the name of the shrine or temple, the date at which you visited and sometimes other information, all in calligraphic writing. One of the reasons for the goshuin popularity is for the artistry behind it all as the penmanship and designs are different depending on which place you visit. Whether you visit the same place twice or just the date is being written for you, each and every goshuin entry has its own unique characteristics and feeling put into the characters depending on the person writing for you, meaning your entry will be the only one of its kind in the world. You will require a goshuin stamp book to receive a stamp entry. They are sold at many of the popular shrines and temples.

We have an article about collecting cute goshuin on the MOSHI MOSHI NIPPON website so be sure to check it out!

Related Article: 【Tokyo Stroll】 Lost in a world of shrine arches and lucky sand! Head to Anamori Inari Shrine near Haneda airport!

Was our guide useful? We hope you use it for reference when visiting shrines and temples in Japan.

MMN will continue to answer questions related to Japan and Japanese culture. If you have any questions about Japan then be sure to hit us up on our Facebook page!

【TRAVEL Q&A】What is Hatsumode? Q&A regarding Japanese year's end and New Year's holiday customs

The year's end and New Year's holiday of 2017/2018 for most people will be from the 29th of December to the 3rd of January. In this article, I will introduce to you some year's end/new year's holiday customs in Japan.

What do you have to be aware of when traveling during the year's end/New Year's holiday?

Many stores and facilities are closed during this season. Make sure to check out the websites of the places that you want to visit beforehand.

What is hatsumode?

"Hatsumode" is a New Year's custom where people visit shrines and temples to wish for a good year. After offering prayers at temples/shrines, many people buy paper fortunes or amulets. To offer a prayer, visit shrines or temples. Each shrine/temple is considered to have different "powers" such as prosperity in business and success in academic learning so make sure to check out which shrine/temple suits your wishes. It is also fun to buy food/goods at stalls and it is recommended to eat some food like yakitori (grilled chicken), yakisoba (stir-fried noodles) and cotton candy. Don't forget to wear warm clothes when visiting a shrine/temple.

Detailed information RE how to offer a prayer:https://www.moshimoshi-nippon.jp/68492

Some customs during New Year's holidays

There are some traditional decoration items for the New Year's holidays.

・Kadomatsu

Kadomatsu is a New Year's decoration made of bamboo and pine tree branches and it is often decorated at the entrance of the house. Kadomatsu is thought to be an earmark decoration at the entrance of a house so that the Gods can come to one's house directly.

 

・Kagamimochi

Many Japanese believe that the Gods visit one's house on New Year's Day and kagamimochi is an item to welcome the gods. It is said that kagamimochi should be prepared before the 28th of December. The Gods will come to your house when the sun rises on the New Year's Day so make sure to prepare it before the 28th. Kagamimochi must continue to be decorated until the 11th of January.

Shinkansen bullet trains are very cworded!

Since many Japanese people meet with their family members during New Year's holidays, shinkansen bullet trains can become very crowded. Therefore, it is recommended that you make a reservation in good time.

What are hatsuuri and fukubukuro?

The word "hatsuuri" means the first sales in the New Year. Many stores sell fukubukuros (lucky bags with random products). By purchasing such a bag  one can try their luck. Usually, you cannot see what is inside the fukubukuro but some fukubukuros includes expensive items which means you have a chance to buy something expensive at a very low price.

What do Japanese people eat during year's end and during the New Year's holidays?

・Toshikoshi Soba (buckwheat noodles)

"Toshikoshi soba" is a food which Japanese people eat on New Year's Eve for good luck. The origin of this custom is unknown, but some people say this custom has the meaning of "severing bad luck by eating easy to break buckwheat noodles" or "wishing for longevity by eating long noodles." You can eat these buckwheat noodles warm as in "kakesoba" or cold as in "zarusoba." However, make sure to finish your noodle dish before New Year's Eve ends because it is said that eating toshikoshi soba after crossing over into the New Year brings bad luck.

 

・Osechi

Osechi is a multitiered box filled with food which brings good luck. Each food/ingredient brings a different kind of luck such as a rich harvest, perpetual youth and longevity and prosperity of descendants.

・Ozoni

Ozoni is a shoyu/miso flavored soup with mochi (rice cakes) inside. The shape of the mochi and ingredients differ depending on the house or the local area.

How did you like this introduction to New Years customs? Let's have a wonderful trip during this coming holiday season.
RELATED ENTRIES
Kyary Pamyu Pamyu Announces 'LOCAL POWER JAPAN Project' to Support Rural Areas

Celebrating the 10th anniversary of her major label debut, Kyary Pamyu Pamyu is back in the news. The artist will perform at this year's Coachella, one of the largest music festivals in the United States, and recently released her first full-length album in three years 'Candy Racer' in October 2021.  On January 16, Kyary embarked on the largest tour of her career, 'Kyary Pamyu Pamyu 10th ANNIVERSARY JAPAN TOUR 2022 CANDY WAVE,' which will see the singer performing 30 shows across Japan.

In conjunction with the nationwide tour, the "LOCAL POWER JAPAN Project" was launched to energize Japan through the appeal of regional towns and cities.  The 30 stops on the new tour include many that Kyary has not visited before, and were chosen based on the singer's desire to perform for fans who may not typically be able to attend one of her shows. 

This initiative aims to bring attention and support to local industries and to inspire more tourism to rural areas.

This project is a new attempt to enliven local communities by collaborating with companies that have roots in the rural locations where these concerts will be held. These company's logos have been reimagined, paying homage to the artwork associated with Kyary's previous song releases. T-shirts designed with each of these collaborative logos will be on sale for a limited time, and a portion of the proceeds will be donated to the local community for development and social contributions.

For the encore of the first live show, Kyary wore a collaboration logo T-shirt inspired by Suzuhiro Kamaboko, a company in Kanagawa Prefecture. The artist also introduced the project and its aim to the excited audience. More collaborations will be announced through July 2021.

Check out the 'LOCAL POWER JAPAN Project' website for more details!

Comment from Kyary Pamyu Pamyu

"This tour is to commemorate my tenth anniversary, and as I travel all over Japan to express my gratitude to those who have supported me over the past decade, I also want to do something for everyone else. I'm happy to support these local companies and I'd like to work with them to revitalize the entire country. We'll be engaging in all sorts of collaborations around Japan, so look forward to it!"


 

January 16, Kanagawa Performance: Suzuhiro Kamaboko

Suzuhiro Kamaboko, a long-established fish paste store in Odawara that has been in business for 156 years, has agreed to take part in the project. Their normally navy blue brand logo has received a major makeover in colorful pink, green, and purple hues. 

The T-shirts featuring the new collaboration logo on the front and the Kyary Pamyu Pamyu 10th anniversary logo and 'LOCAL POWER JAPAN Project' logo on the back are now available for purchase!

*Otono Kuni (From 4th Album 'Japamyu,' 2018)
Streaming Links: https://lnk.to/otonokuni

January 29, Gunma Performance: Oginoya Kamameshi


Oginoya, the largest Ekiben shop in Japan, was established 136 years ago in Yokokawa, Gunma Prefecture. 

Their main dish, Touge no Kamameshi,' has been sold for over 60 years and often makes appearances at events all over Japan. The company's logo has been reborn through the lens of Kyary's popular song Tsukematsukeru. A special kamameshi dish will also be prepared for the project, and will be sold in limited quantities at the Gunma concert venue on January 29, Kyary's birthday!

*Tsukematsukeru (1st Single, 2012)
Streaming Links: https://lnk.to/tsukematsukeru

May 20, Fukushima Performance: Kourakuen

Kyary will appear in commercials for Kourakuen as part of the project. The company started as a small diner in Aizuwakamatsu and is now is a national chain of ramen restaurants serving over 54 million people a year! The new logo and collaboration details will be revealed at a later date, so keep an eye out!

Kyary Pamyu Pamyu Explores Tomakomai, Hokkaido in New Tour Video

Kyary Pamyu Pamyu is introducing potential travelers to the charms of Tomakomai, Hokkaido in a new two-part tourism video on her YouTube channel. 

In the new videos, fans can see Kyary in a new light very unlike her onstage persona. Along with her tour guides, she travels for two days around this gorgeous city on Japan's northernmost island.
The first video begins with her visit to a Red Eagles Hokkaido hockey game, quickly followed by tons of outdoor activities like canoeing and horseback riding. The singer enjoys plenty of local dishes and captures some spectacular views of Lake Utonai. 


Who is the one who invited Kyary to Tomakomai anyway? Fans will have to watch to find out. Whether living in Japan or dreaming about visiting someday, these videos are sure to inspire a future trip.

Model Shibata Saki's Trip to Mie Prefecture to Air on BS12 for 2 Consecutive Weeks

On November 18 and November 25, national free broadcasting service BS12 will air 'NEXT TRIP: A Luxury Resort Trip to Ise and Shima.' The host for the excursion will be popular model Shibata Saki (nicknamed Shibasaki), who is a well-known figure to women of all ages.

NEXT TRIP is a new travel program that helps travelers figure out where to go next. The theme of the series is "Where should I go once the world settles down?" From visiting popular city spots to faraway resorts in Japan and abroad, the show aims to introduce people to locations they haven't discovered yet, showcasing what the world has to offer. Those watching should keep a lookout for spectacular scenery, gourmet local food, outdoor activities, and so much more. 

[Part 1] November 18, 2021, 9:00 – 'NEXT TRIP: A Journey to Ise'

In this episode, Saki Shibata travels to Ise, Mie Prefecture, first visiting Ise Shrine to pay her respects. The shrine is one of the holiest and important sites in the Shinto faith and was said to be established in the year 4 BCE. After visiting the Inner Shrine on a bright and sunny morning, Shibata travels to the ancient Okage Yokocho street to find some souvenirs and enjoy a local cafe to enjoy Ise's famous rice cakes and traditional Japanese sweets. For lunch, she visits a very retro western-style building. At the nearby Ise Ninja Kingdom, guests can wear ninja costumes, and Shibata does just that! As the day comes to an end, Shibata opts to stay at a luxurious ryokan, Ikyuu, and highlights the incredible dinner and other services the lodging offers.

Air Date: November 18, 2021 / 9:00-10:00

[Part 2] November 25, 2021, 9:00 – 'NEXT TRIP: A Luxury Resort Trip to Ise and Shima' 

The second part of the trip begins with cycling. Visiting the famous Married Couple Rocks on the coast of Futami, Shibata sets out for Shima. After enjoying the breathtaking view from the 'Mailbox in the Sky' on the Ise-Shima Skyline, she stays at a resort overlooking the Shima coast. Guests are welcome to take a leisurely stroll around the grounds and enjoy a luxury cruise or dinner. The sunset is something Saki Shibata will surely never forget.

 

Air Date: November 25, 2021 / 9:00-10:00

Where do you want to travel in Japan once the world settles down?

Four New Pokemon Manhole Covers Appear in Katori City, Chiba Prefecture

On November 10, 2021, four new Pokemon-themed manhole covers were unveiled in Katori City, Chiba prefecture. These will be the first appearance of the Poke Lids project in both the city and prefecture and each will feature landscapes specific to the area. Pokemon featured in these new covers include Galarian Farfetch'd, Falinks, Florges, and Lotad. 

The Poke Lids project features completely original art, and each serves as a PokeStop in the mobile game Pokemon GO. Many are located in smaller towns and areas, and this has brought more tourism and attention to some of Japan's more charming hidden gems. Going on a pilgrimage to visit these locations has become a popular new fad, so be sure to try it out once Japan opens!

Poke Lid Locations in Katori

Galarian Farfetch'd Poke Lid: 109-14 Sawara, Katori, Chiba

Falinks Poke Lid: 1722-1 Sawara, Katori, Chiba

Florges Poke Lid: 4549-1 Sawara, Katori, Chiba

Lotad Poke Lid: 4053-3 Sawara, Katori, Chiba

©Pokémon. ©Nintendo/Creatures Inc./GAME FREAK inc.
ポケットモンスター・ポケモン・Pokémonは任天堂・クリーチャーズ・ゲームフリークの登録商標です。

Kurobe Gorge Trekking Tour Offers Breathtaking Two-Day Trolley Journey

The Kurobe Gorge Trolley in Toyama will offer a special two-day journey through the fall foliage on October 29 and November 1, 2021. 

Atobiki Bridge

Okukane Bridge

Promenade

Babadani Jigoku

On the day of the tour, guests will enjoy a leisurely journey through nature as a Kurobe Gorge tour guide explains the features of the surrounding environment. 

Kyoto's Kurodani Temple, Typically Closed to the Public, to Accept Visitors for Limited Time

Constructed in 1175, the Kurodani Temple is one of the head temples of the Jodo Sect of Buddhism. Though typically closed to the public, the grounds will open for a short period to allow guests to experience some beautiful autumn scenery beginning November 12, 2021. This temple is associated with the Shinsengumi and served as the headquarters of the Aizu Clan at the end of the Edo period, so those interested in history won't want to miss out on this incredible opportunity. 

[Night] Shiun Garden

[Day] Autumn Leaves at the Main Gate

[Day] Shiun Garden

[Night] Autumn Leaves at the Main Gate

Temple Grounds at Sunset

The Tiger's Room

Ohoujou Garden

Founders Hall

Live Koto Performance

Gokoushiyuiamidabutsu, 'Afro Buddha' 

Guests will be able to enjoy the gorgeous autumn temple scenery during both daytime and nighttime, with the night viewing also offering some traditional Japanese live music. Visitors can also see various temple treasures and historical items, as well as the Tiger Room, known for its painted doors. The unique and aptly named Afro Buddha will also be on display. After training for an extremely long period of time, the Buddha's hair piled up, giving him this strangely modern appearance. 

On a clear day, guests will be able to see clear to the Abeno Harukas building in Osaka. Vividly painted ceilings and other statues will completely surround visitors in spiritual history. At night, traditional Japanese music will be played at three different times in the front gardens. On Friday, Saturday, and Sunday, the temple will offer a Premium Plan, allowing interested guests to enter the grounds 30 minutes before general admission starts. (This will require reservations made on the official website.) This will also include a guided tour!

How would you like to experience this piece of Japanese history while surrounded by unforgettable autumn foliage? 

Information

Special Autumn Viewing

Kudodani Temple, Kyoto – The Head Temple of the Jodo Sect of Buddhism

Address: 121 Kurodanicho, Sakyo-ku, Kyoto

Night Viewing Details: https://www.kurodani.jp/lightup/

Day Viewing Details: https://www.kurodani.jp/sp_daytime/

Daytime Viewing

Running: November 12 – December 5, 2021

Hours: 10:00-16:30 (Final Admission at 16:00)

Special Viewing Areas: Mikado, Daihojo, the Gardens, two locations at the main gate

Night Viewing

Running: November 12 – December 5, 2021

Hours: 17:30-20:30 (Final Admission at 20:00)

Live traditional Japanese music will be performed in the garden located in front of the Main Hall at 17:45, 18:30, and 19:15

Junei Hotel Kyoto Adds New Plan Allowing Guests to Reserve Entire Property

The Junei Hotel Kyoto Imperial Palace West, a small luxury hotel located in the heart of Japan's ancient capital, has revealed a new plan allowing guests to rent out the entire premises. Imagine being in a hotel with only your closest family and friends!

The Junei Hotel Kyoto Imperial Palace West – Guest Room

The Junei Hotel Kyoto Imperial Palace West – Bathroom

The Junei Hotel Kyoto – Bamboo Suite

The Junei Hotel Kyoto – Bamboo Suite Bathroom

The Junei Hotel Kyoto – Standard Room

The Junei Hotel Kyoto – Standard Bathroom

The Junei Hotel Kyoto – Breakfast at Futago

The Junei Hotel Kyoto – Futago Restaurant Interior

The Junei Hotel Kyoto – Dinner at Futago

Arashiyama Yusaitei

Arashiyama Yusaitei

Kibune Riverbed

Hozucho River Boat Ride

The Junei Hotel Kyoto Rooftop View of Kiyomizu-dera Lights

The Junei Hotel Kyoto Rooftop Garden Moon Viewing

With two locations in Kyoto, guests will be able to enjoy the entirety of the hotel in complete privacy while still enjoying hotel hospitality. With between 8-11 rooms, this would be the perfect spot for a family gathering, wedding reception, graduation trip with friends, corporate meeting place, or even for overseas guests!

The Junei Hotel Kyoto Imperial Palace West opened in 2017 as a community-based luxury hotel with only eight rooms, with a single mission: bringing the beauty of Japan to the world. Beyond simply finding a place to sleep for the night, the hotel wants guests to experience something special and to provide an unforgettable experience. By partnering with local tourism associations, the Junei Hotel hopes to accurately convey the traditions and singular culture of the city of Kyoto. 

In March 2020, a second location opened. The Junei Hotel Kyoto is surrounded by bamboo, and in fact, the theme of the hotel itself is bamboo and the moon. Each of the guest rooms is decorated with traditional and local bamboo crafts, and every detail is pulled from the natural beauty of Higashiyama, Kyoto. 

The restaurant attached to the hotel, Futago, is the perfect place for adults to unwind and recharge. The kappo-style course menu features Kyoto vegetables and seasonal ingredients, blending the delicious with the nutritious. Chefs will cook each dish using a variety of methods, and guests will be amazed by how the flavor of the meat changes from course to course. The menu changes each month, so be sure to come back throughout the year!

Guests can also rent out Arashiyama Yusaitei, a gorgeous building deep in the forests of Kyoto perfect for wedding receptions, photoshoots, tea ceremonies, and more. The rooftop garden offers a stunning view of Kiyomizu-dera and is also perfect for moon viewing. Those wanting to get even closer to nature can enjoy a boat ride down the Hozucho river, and for those craving desserts, a Japanese sweets-making class is also available!

Who would you take with you on a private stay at the Junei Hotel Kyoto? 

Universal Studio Japan to Expand Super Nintendo World with Donkey Kong Area

Since opening in March, Super Nintendo World at Universal Studios Japan has caught the world's attention, leading global game fans to pray even harder for Japan to reopen for tourism. Now, the park is scheduled to level up with a new Donkey Kong-themed area scheduled to open in 2024. 

Currently, Super Nintendo World is filled with Mario-inspired attractions, dining options, and shops, recreating some of the most memorable parts of the franchise in a larger-than-life way. The new Donkey Kong area will feature a roller coaster and more interactive experiences, as well as themed merchandise and food options. Guests will be able to walk through lush jungles, where Donkey Kong and his friends live. The creation of the new area will more than double the size of Super Nintendo World. 

Launched as an arcade game by Nintendo in 1981, Donkey Kong quickly took the world by storm, with games continuing to be released on Nintendo systems from the SNES to the Nintendo Switch. As of March 2021, the series has sold over 65 million units worldwide.

Comment from Nintendo's Shigeru Miyamoto

"I am very happy to be able to make the world of Donkey Kong a reality following the world of Mario. I am looking forward to creating a thrilling Donkey Kong experience with the amazing team at Universal. It will take some time until it is completed, but it will be a unique area for not only people who are familiar with Donkey Kong games but for all guests."

WIZARDING WORLD and all related trademarks, characters, names, and indicia are © & ™ Warner Bros. Entertainment Inc. Publishing Rights © JKR. (s21)
Minions and all related elements and indicia TM & © 2021 Universal Studios. All rights reserved. TM & © Universal Studios & Amblin Entertainment. TM & © Universal Studios. All rights reserved. © Nintendo

Three Unique Japanese Cafes You'll Want to Visit Again and Again

Most of us have been spending more and more time at home over the past year. It's time to get out for a change of scenery, and what better activity than cafe hopping! Check out these unique cafes around Japan, each offering a safe and relaxing space to enjoy a day out. 

[Saitama] Bath Cafe BIVOUAC

This cafe located in Kumagaya City offers a full range of bath and sauna facilities, as well as a restaurant featuring healthy dishes filled with local, freshly-picked veggies. 

Details: https://www.moshimoshi-nippon.jp/497213

[Gifu] Activity Cafe Takayama Zenko-ji

Set inside a Buddhist temple, this cafe invites anyone, regardless of faith or nationality, to enjoy a cup of tea while experiencing traditional culture. It's also a great space to work remotely, with free Wi-fi!

Details: https://www.moshimoshi-nippon.jp/484296

[Tokyo] NANARIDA

Filled with plants and light, NANARIDA has been dubbed a digital detox cafe, not allowing smartphones or laptops each Sunday. Leaving your phone with the staff will grant you a free beverage, so come enjoy some tea and conversation. 

Details: https://www.moshimoshi-nippon.jp/493631

TEXT: Natalie(MOSHI MOSHI NIPPON)

Editor's Choice! 3 Best Exhibitions to Visit Before Time Runs Out

Autumn has shaped up to be a great time for art lovers to explore Japan, with a number of inspiring exhibitions of all different genres popping up around the country. The editorial team at Moshi Moshi Nippon has taken special notice of three must-visit events still open now, so be sure to check these out while you still can!

[Tokyo] 'Shonen, Shou' 

Yasunari Ikenaga, a leading figure in the world of contemporary beauty painting, is currently holding an exhibition featuring portraits of the up-and-coming actor and model Shou. Pay special attention to the delicate techniques the artist utilizes to capture the subject's expressions. 

Running: Until October 15, 2021

Details: https://www.moshimoshi-nippon.jp/497728

[Fukuoka] teamLab Forest

Art collective teamLab has opened a permanent museum in Fukuoka City! Those wanting to see the interactive exhibits transformed for autumn, however, better hurry before the event ends.

Now Open

Details: https://www.moshimoshi-nippon.jp/500506

[Saitama] Machi Tawara: #JustOneLike – From Salad Anniversary to Size of the Future

Japanese poet Machi Tawara, the winner of the Kadokawa Tanka Award in 1986, is a powerhouse in the world of prose. Her 1987 book Salad Anniversary sold over three million copies, and 35 years later, the writer is still at the forefront of her field. This exhibition depicts her life in words and is sure to inspire. 

Running: Until December 5, 2021

Details: https://www.moshimoshi-nippon.jp/500300

Text: Natalie (MOSHI MOSHI NIPPON)

Virtual Talent Kizuna Ai to Hold Global Online Fireworks Event

From her debut in 2016 until 2021, Kizuna Ai was the most subscribed VTuber on YouTube, and the one responsible for the term 'Virtual YouTuber.' Now, this legendary star will be holding a concert available to fans of Japanese culture around the world, while also showing off the beauty of a Japanese fireworks festival. The event will take place on Facebook's Oculus, on the Venues app, on September 25, 2021 in Japan. Anyone who has an Oculus Quest can view the concert for free.

Oculus Venues is a VR video platform, allowing users to enjoy a variety of concerts, sporting events, and comedy shows from the front row. There's no need to worry about grabbing expensive tickets or dealing with crowds when you can enjoy your favorite events from the comfort of your own home!

In January 2021, Kizuna Ai announced a contract with UTA (United Talent Agency), one of the four major agencies in the United States. In April and May, she went on her first virtual US tour. Under the theme of connecting with everyone in the world, Kizuna Ai is attempting this new challenge using Oculus to get closer to fans than ever before. As a guest artist, world-renowned performers HANABI will perform, blending traditional Japanese culture with cutting-edge technological art in this one-of-a-kind DJ-directed space.

Will you be tuning in to Kizuna Ai's fireworks concert?

Information

Kizuna Ai Virtual Fireworks Concert

Date: September 25, 2021, 12:00 (September 24, 20:00 PDT)

Where: Oculus Venues

Admission: Free

Restream: To be streamed on YouTube (Date to be announced.)

Official Site: https://www.oculus.com/

Meiji Marble Chocolate Themed Hotel Room Opens at The Royal Park Hotel Kyoto Umekoji

In celebration of Meiji's popular Marble chocolate, The Royal Park Hotel Kyoto Umekoji is collaborating with the confectionery brand to offer a Marble themed hotel room for guests. The room opened on July 27.

Showa retro-style posters, telephone, and other decorations

Meiji's colourful Marble chocolate was first released in 1961. It turned 60-years-old in February of this year, meaning it has continued to be enjoyed by three generations. Grandparents have passed them onto mothers and fathers, and them to their own children. Now the whole family can celebrate the chocolate in a themed hotel room in Kyoto.


Named the Marble Room, the hotel room is decorated in seven colours just like the chocolates themselves. This includes seven individual pillows on the sofa, balloons, wall decorations, and more. There's even a crane game inside the room where guests can obtain some chocolates for free.

Also inside the room are Showa retro-style posters and a telephone, and guests can watch all of the old Marble commercials on the television which have aired these past 60 years. Guests also receive a free smartphone ring, eco bag, pouch, and other little freebies as part of the plan.