Travel Q&A: 10 Rules & On-the-House Services at Japanese Restaurants
Restaurants in Japan have a very different list of rules, on-the-house services and etiquette standards compared to other countries. If you enter a restaurant when in Japan without knowing some of these things you might make a mistake!
We've put together a list of 10 important points to learn before dining out in Japan.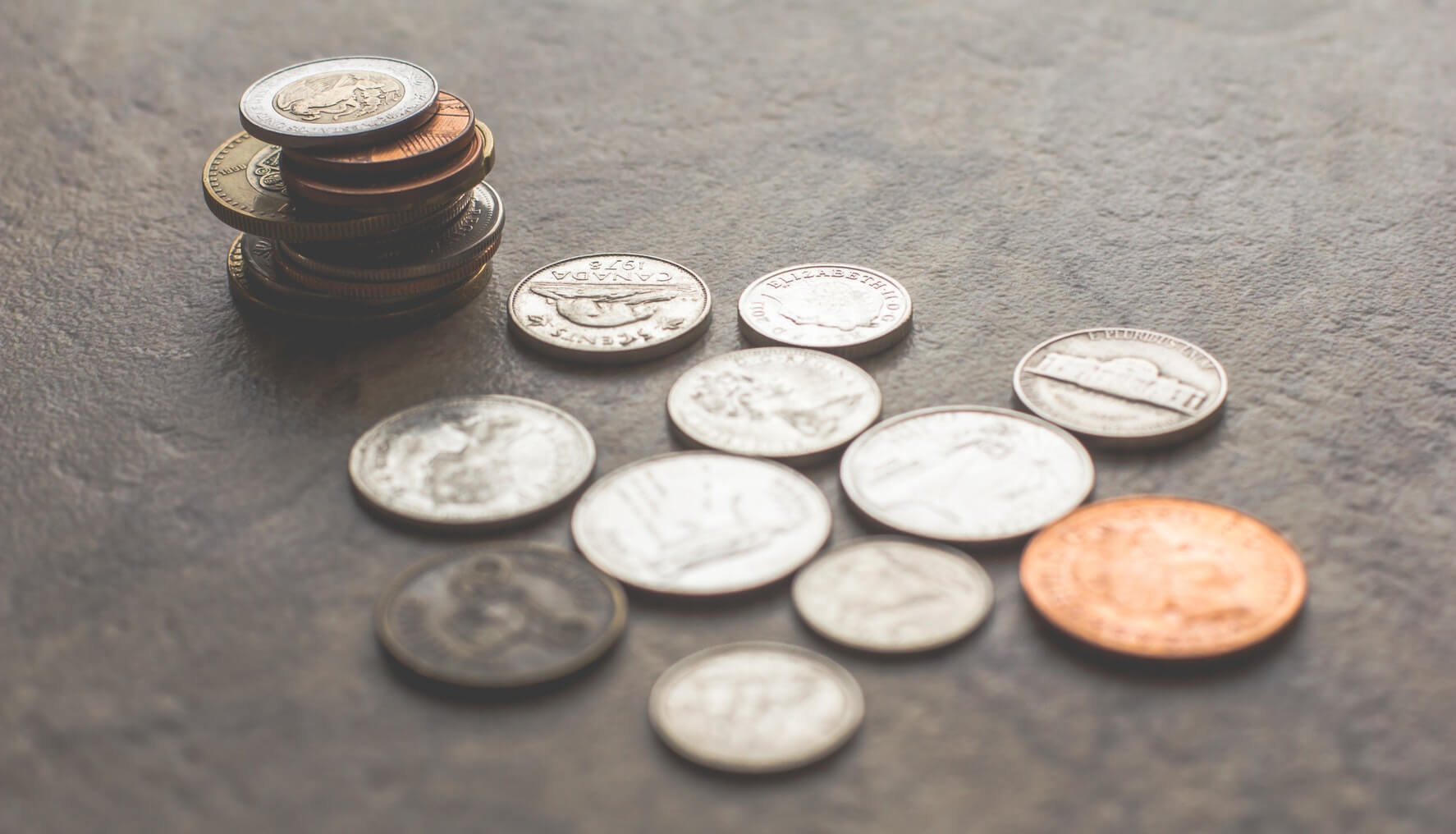 1.Don't give tips
The fact that you don't need to give tips as restaurants in Japan can be bewildering to some foreign tourists. In Japan, there's normally no service charge, unless it's a high-end restaurant, in which case it's possible that a service charge will be added. If you force a tip on the staff, they will get told off by their superiors later, so keep that in mind.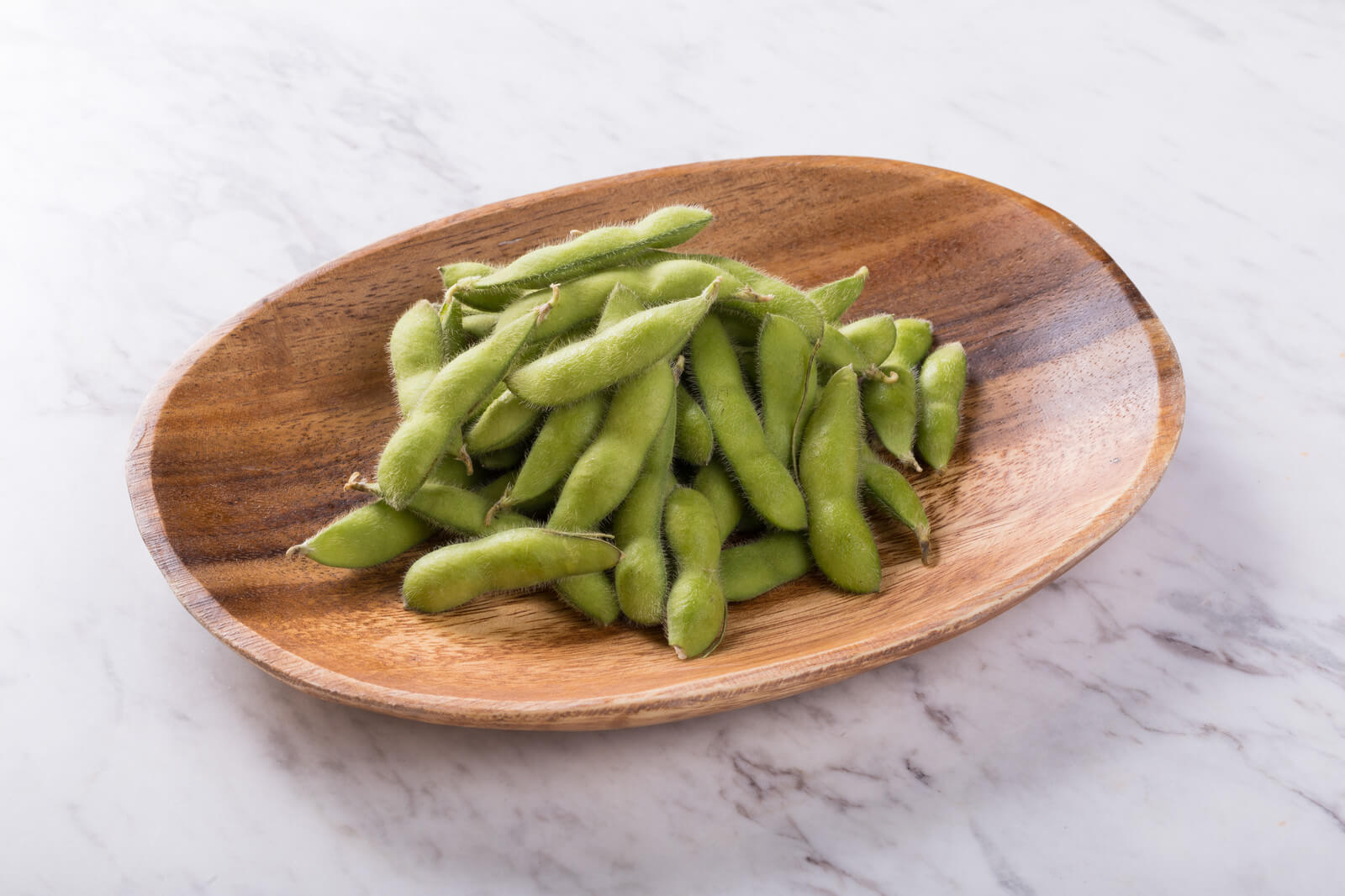 2.Watch out for 'Otooshi'
Otooshi, also known as tsukidashi, are small appetizers served at bars and establishments that sell alcohol, particularly izakaya. They will be served event if you didn't order them, and you can be charged for them. There are numerous reasons they give for serving ootoshi, such as 'proof that we have taken your first order' and 'something to eat while you wait for the first food to come out.' Lots of tourists not accustomed to this practice have felt cheated.
3.Water is free
When you sit down at a restaurant in Japan, you'll be served water. Many tourists are surprised at the fact that cold water is served all year round the majority of the time in Japan. There are also establishments that serve free hot green tea instead of water.
4.The unexpected things are expensive (or cheap)
It's not rare for things like delivery pizza or Korean pork belly BBQ, which are extremely cheap and common foods in other countries, to be expensive in Japan. On the other hand, you can eat Japanese foods like sushi, tempura and ramen at a very cheap price.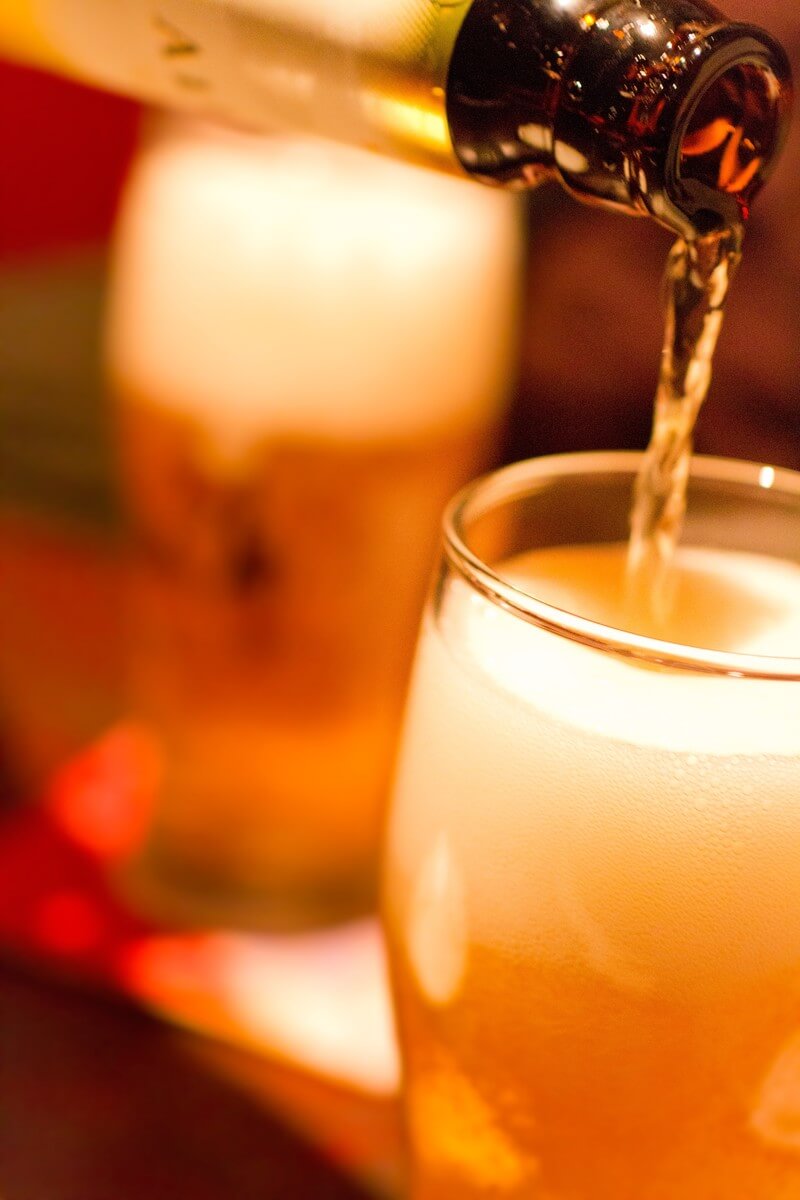 5.You order alcohol first at an izakaya
It's not a set rule, but generally when you go to an izakaya, ordering a drink gives you plenty of time to read through the menu. Beer is often ordered before anything else. There's even a set phrase for it, toriaezu biiru ('[I'll have] beer for now'). Try saying it in Japanese when you're at an izakaya.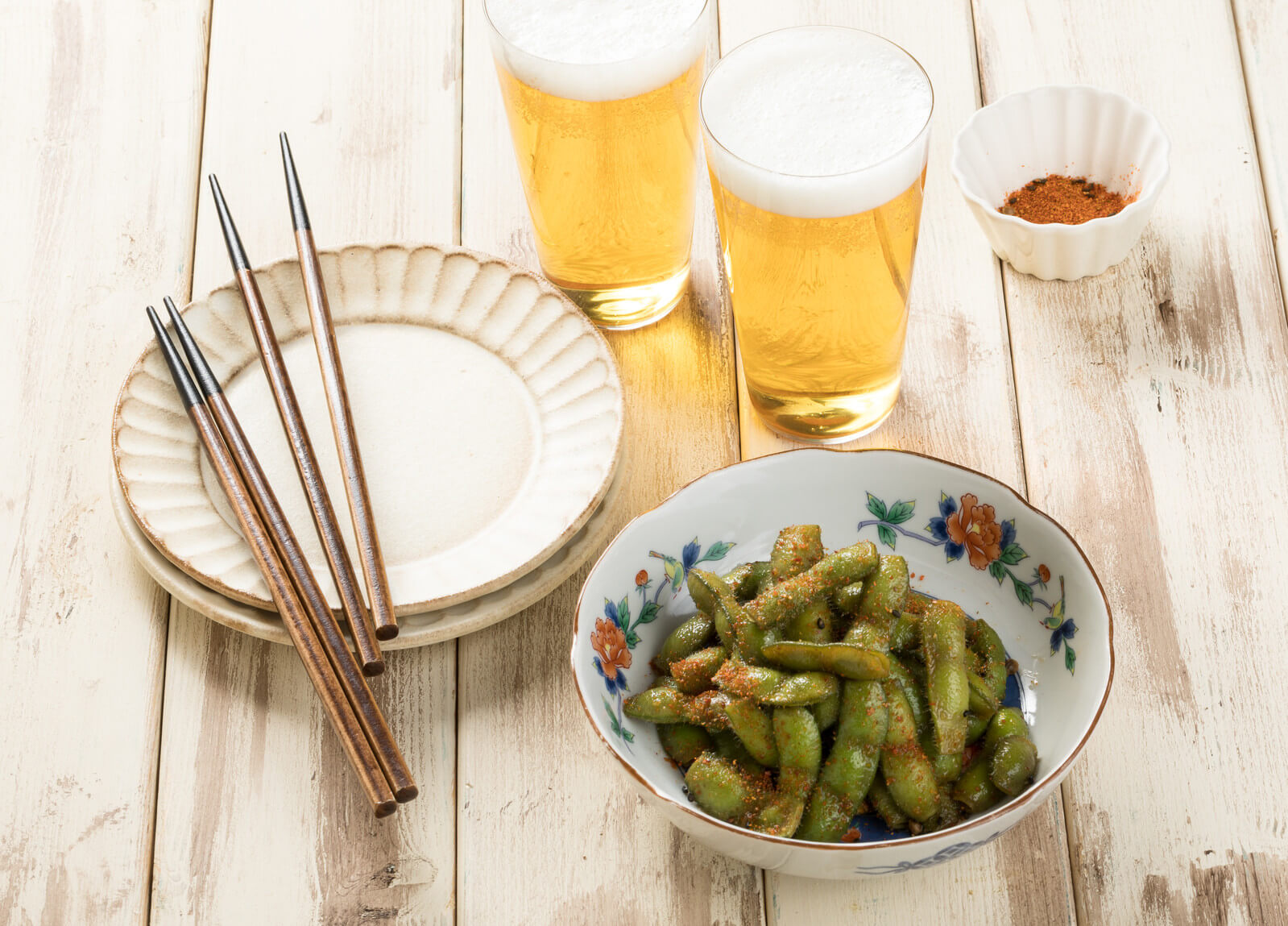 6.All-you-can services
Restaurants in Japan often have all-you-can-eat and all-you-can-drink services. If you pay a set price, you can eat or drink as much as you like. Many places offer this service, including, but not limited to, izakaya, yakiniku restaurants, and sushi bars. We recommend this to people who want to pay a little to get a lot!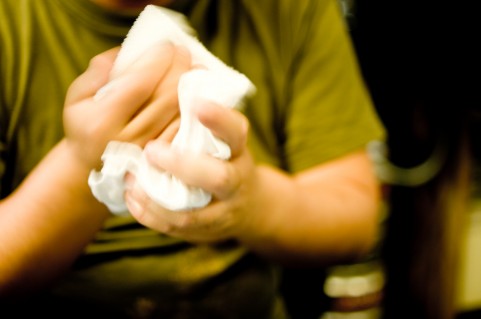 7.Oshibori are free
Oshibori, or moistened towels, are given for free at Japanese restaurants. They are wet towels used to wipe your hands and face before a meal. Depending on the restaurant, you may be given a cold or hot towel. Staff at izakaya will also hand them to you. A lot of tourists praise this service as high quality.
8.Rules and menus are different at fast food restaurants
International restaurant chains like McDonald's and Subway are of course in Japan too. If you're a tourist bored of Japanese food, you'll probably want to eat something familiar like fast food. In those times, you'll be baffled by the differences between a fast food joint in your own country and in Japan. For example, in the case of McDonald's, the Japanese large-sized drinks are smaller than the medium-sized drinks in the US. There's also no self-service. Instead, the staff will pour the drink for you.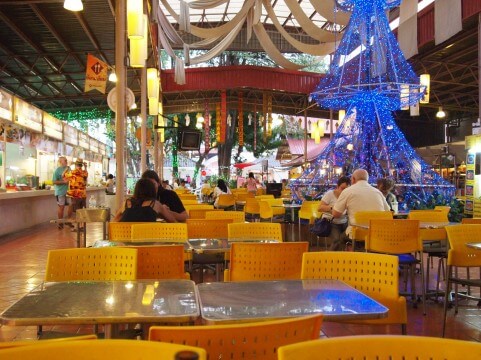 9.You cannot take food into restaurants (though there are exceptions)
One rule that puzzles a lot of people from Asia that come to Japan is the rule that states you cannot enter a place with food or drink. However, select establishments, such as food courts in large shopping malls, will permit you to do so. Be sure to do some research beforehand.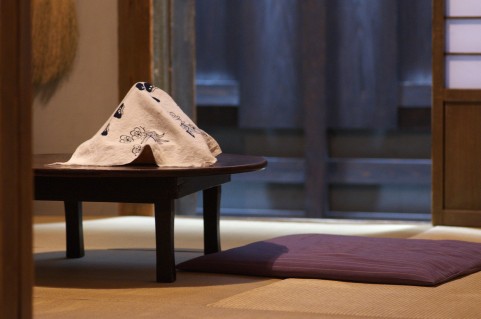 10.Take your shoes off on tatami
At izakaya and traditional Japanese restaurants, they implement customary Japanese style seating and tatami flooring. If you're dining at a place with tatami mats, you must take your shoes off before stepping on it. The table seats and tatami are split into different areas even if it's the same restaurant, so even if it's OK to wear your shoes at table seats, you'll need to take off your shoes when using tatami in most cases.
Did you learn something new? Sit alongside the locals when you come to Japan and enjoy some delicious Japanese cuisine!
If you have any questions you want answering about Japan, then please be sure to get in touch with us on the MOSHI MOSHI NIPPON Facebook page!
RECOMMENDED ENTRIES
【TRAVEL Q&A】From Shinjuku to Hakone Hot Spring via Odakyu "Romancecar" Line!

Hakone, Kanagawa is one of the most popular "onsen" (hot spring) towns in Japan. The area is popular among both Japanese people and tourists from foreign countries since it is close to Tokyo and has many sightseeing spots such as Ahinoko (lake), Owakudani (valley) and Hakone Chokoku no Mori Museum.

There are several ways to go to Hakone but I recommend using the "Odakyu Romancecar" (limited express train) run by Odakyu Dentestu which departs from Tokyo. It takes about an hour and 40 minutes and you can go to Hakone direct. In this article, I will inform you of how to ride on the "Odakyu Romancecar" to go to Hakone.

1: How to ride Odakyu Romancecar?

Let's get tickets first. The tickets you must buy are "Joshaken (normal fare)" and "tokkyuken (limited express surcharge)." The "Joshaken" is an Odakyu Dentetsu limited ticket and the fare differs according to the station that you will get off at. "Tokkyuken" is a ticket you must buy when riding on a limited express train which means you must buy this ticket in addition to the "joshaken." There are three ways to buy these tickets.

1) Making a reservation/purchasing the ticket via the Internet

2) Making a reservation/purchasing the ticket at a ticket counter/ticket vending machine

3) Making a reservation on the telephone.

Making a reservation by telephone is not recommendable for those of you from foreign countries since English-speaking staff are not available.

2: How to but a ticket via the Internet?

Using e-Romancecar is recommended when using the Internet to buy a ticket. As a matter of course, you can use a credit card on this web site. You can ride the Romancecar by just by handing out the printed sheet or showing the screen of your smart phone to the staff at the ticket counter. If you are planning to just make a reservation (not paying the fare) on the web site, you must pay the fare by using the ticket vending machine or at the ticket counter before getting on the Romancecar. It is recommended that you buy your ticket beforehand if the date that you are going to Hakone is decided.

3: How to buy a ticket/make a reservation via the ticket counter at the station?

The ticket counter is normally open from 6:30 to 21:00. The ticket vending machines can be used any time (except for when the trains are not running) but credit cards cannot be used. You can purchase tickets for up to 8 persons at once using the vending machine. So, those of you who are planning to go to Hakone with a group of more than 9 people you must purchase your tickets at the ticket counter.

4: Let's get on to the Romancecar!

Now let's learn how to get on a Romancecar. There are several types of Romancecars available – MES (Type 6000), VSE (Type 50000), EXE (Type 30000) and LSE (Type 7000). The fares for all types are the same. You can eat a limited-"bento" (box lunch) if you make a reservation 3 days (AM) before you ride the Romancecar.

Why not experience a ride on the "Romancecar" and enjoy the hot springs in Hakone. Wishing you a pleasant trip! MMN will introduce to you many kinds of "Q&As in Japan."

If you have any questions, feel free to send a message to MOSHI MOSHI NIPPON's FB account!

Travel Q&A: What's The Cheapest Way to Get to Central Tokyo From Narita Airport?

Airports in Japan are typically quite a distance from the heart of Tokyo metropolis. There are various ways of getting to the center of the capital including by train, bus and taxi.

But which is the cheapest?

We compared various methods of transportation, taking into account their prices and time taken to get to central Tokyo. Let's take a look.


1: By Train
JR Narita Express (N'EX) – 54 minutes
Narita Airport→Tokyo Station (¥1,320〜¥3,020)
The JR Narita Express, also known as N'EX, conveniently connects Narita International Airport with major urban areas in Tokyo including Tokyo Station, Shinjuku, Shibuya and Yokohama. All seats are reserved, but if you purchase a ticket to ride in the Ordinary Cars (not the first class Green Cars), you can ride at a cheap price.

Website: http://www.jreast.co.jp/e/nex/ (Japanese, English, Chinese, Korean)

Keisei Skyliner – 40 minutes
Narita airport→Nippori Station (¥2,465)
To board the Keisei Skyliner, purchase a ticket from the ticket office or automatic ticket machine by the ticket gates at Narita International Airport. All seats are reserved, so you are guaranteed a seat. From Nippori Station, you can board the Yamanote Line and head to central Tokyo, Ueno, Ikebukuro, Shinjuku and other major urban areas in the city.

Website: http://www.keisei.co.jp/keisei/tetudou/skyliner/ (Japanese, English, Chinese, Korean)

Limited Express via Keisei Main Line – 1 hour 16 minutes
Narita Airport→Nippori Station (¥1,025)
This method of transportation takes the longest amount of time, but it's also the cheapest. There are no station changes on the way. Before you reach Nippori Station you will stop at Oshiage Station, where you could get off to stop by Tokyo Skytree and Asakusa.

For other routes, visit the Narita Airport website below where you can search how to get from Narita Airport to  your destination.
http://access.narita-airport.jp/en/index.html (Japanese, English, Chinese, Korean)

2: By Taxi (¥29,050 approx.)
Narita Airport→Tokyo Station – 2 hours 34 minutes approx.
Compared to other methods, the price of commuting via taxi is expensive, but you don't have to worry about having to buy a ticket and there are also no waiting times. You can also stop off somewhere you like on the way and enjoy yourself until you reach your hotel or accommodation.




3: By Limousine Bus (¥2,800)
Narita Airport Terminal 2→Tokyo Station Yaesu Central Exit – 1 hour 35 minutes approx.
The limousine buses arrive every 20 minutes or so at Tokyo Station and Narita Airport. You can book a seat in advance or on the day. The bus also goes through many popular tourist spots such as Ginza, Shibuya and Asakusa. It takes longer than the train, but you'll arrive at your destination without worry of getting lost or getting off at the wrong stop.

Website: http://www.limousinebus.co.jp/route/index.html (Japanese, English, Chinese, Korean)


Was this information helpful? If you're commuting from Narita Airport, then be sure to use it as reference.

MOSHI MOSHI NIPPON will continue to answer frequently asked questions about Japan. If you have any questions about Japan, then be sure to send us a message via the official MOSHI MOSHI NIPPON Facebook page!
https://www.facebook.com/msmsnippon/

Japan Q&A: Get the most from your Tokyo sightseeing with a 1-Day Travel Pass

When you're in Tokyo, the main method of transportation for getting around the city's 23 wards is via the subway – specifically, via JR, Tokyo Metro and Toei Subway. Each of these services offer their own affordable 1-day travel tickets that can be used across all lines, making them a useful tool to have. Let's take a look at some of the questions regarding 1-day passes.

5 Must-Haves For Tokyo Sightseeing!

To make the most of your Tokyo trip, we recommend one of the following five 1-day passes for efficient travelling. You and board and get off as many times as you like, so there's no need to worry about extra fees – you can tour all of the sightseeing spots at your own leisure.

JR East Japan – Tokyo Metropolitan District Pass ("Tokunai Pass")

The "Tokyo Metropolitan District Pass" is a day ticket that allows unlimited rides on local and rapid JR East trains around the 23 special wards of Tokyo. You are free to sit in any seats excluding reserved seating, and can even board the shinkansen within the designated area. The Tokyo Metropolitan District Pass can be purchased inside JR East Japan stations, ticket windows, the Travel Service Center (View Plaza), and travel agencies. It's ¥750 for adults and ¥370 for children.

Tokyo Metro 24-hour Ticket

This ticket enables unlimited rides on all Tokyo Metro lines. Costing just ¥600 for adults and ¥300 for children, tickets can be bought in advance or on the day at ticket vendors located in all stations. Not only can you visit Tokyo's 23 special wards, but the ticket also covers the commuting distance of Saitama and Chiba too, making it convenient for amusement and business. With this in hand, you can travel to any of the major areas.

Toei One-Day Pass ("Toei Marugoto Kippu")

A Toei One-Day Pass gives you unlimited access to the Toei Subway, Toei buses, Toei Streetcar (Toden), and Nippori-Toneri Liner. It's ¥700 for adult and ¥350 for children. An additional fee is required for night buses to make up the difference – ¥210 for adults (¥206 with IC Card) and ¥100 for children (¥103 with IC Card). Tickets can be bought in advance or on the day at a ticket vendor located inside all stations.

Common One-Day Ticket for Toei Subway and Tokyo Metro

The Common One-Day Ticket allows unlimited use of the Toei Subway and Tokyo Metro Subway Lines for an entire day. It costs ¥900 for adults and ¥450 for children. Tickets are available to purchase from automatic ticket vending machines at all Toei Subway and Tokyo Metro Subway stations, as well as Narita Airport and Haneda Airport. This ticket allows free travel from Narita Airport and Haneda Airport to Tokyo's 23 special wards and the commuting distance of Saitama and Chiba. This one's a real bargain!

As well as the Toei Subway, Toei buses, Toei Streetcar (Toden), Nippori-Toneri Liner, and all Tokyo Metro lines, the Tokyo 1-Day Ticket can also be used on the JR Lines around Tokyo. You can ride and get off at all the major locations in Tokyo for one whole day. At just ¥1,590 for adults and ¥800 for children, this ticket is very affordable. Available at automatic ticket machines at all stations. We recommend this one for people looking to travel across a wide distance.

Tokyo Sightseeing With Private Railways? Take These 2 With You!

Private railway free passes are a super handy tool to have if you're heading somewhere JR and subway tickets don't cover. They're convenient for access from the inner city to the Shitamachi areas, and are pefect for exploring those hidden, tucked-away gems.

Tokyo Exploratory Ticket (Tokyo Tansaku Kippu)

Not only does this ticket give discounts on round-trip ticket fares from Keio Line, Inokashira Line, Tobu Isesaki Line and Tsukuba Express to the inner city, it also offers unlimited rides with Toei all day. That includes Toei buses,  Toei Streetcars (Toden), Nippori-Toneri Liner, and of course the Toei Subway. If you hold a Tokyo Exploratory Ticket, you can also receive discounts and gifts from facilities along each Toei line. These services are located at all manned stations on all lines. Please be aware that prices and the system changes depending on which station you purchase the ticket from.

This ticket comes as a set: a round-trip ticket from all stations on the Keikyū Main Line to Shinagawa, and unlimited rides with Toei. If you hold a Tokyo 1DAY Kippu, prepare to receive discounts and gifts at popular facilities and spots around Tokyo. This ticket can be purchased at all stations on the Keikyū Main Line barring Sengakuji Station and costs ¥900 from Shinagawa, ¥1,130 from Yokohama, and ¥1,700 from Yokosuka-Chūō.

 

Was this article helpful? Be sure to get the most out of your Tokyo trip by getting the right ticket for you.

MMN will continue to answer your questions about Japan in our "Japan Q&A" series. If you have any questions regarding Japan, then please be sure to get in touch with us on Facebook♪

【Travel Q&A】Step-By-Step Guide to Praying Etiquette at Japanese Shrines & Temples

Visiting shrines and temples is one of the must-do activities when visiting Japan to really experience the traditional culture. But did you know there are certain rules to follow when praying at a shrine? But do not worry, it's actually quite simple. We will walk you through the process step by step so you know exactly what to do when you arrive at a shrine or temple during your trip to Japan.

1:Shrines? Temples? What's the difference?

First of all, let's clear up the difference between a shrine and a temple. Temples came from countries such as China and India to spread Buddhism. They are places to worship Buddha and are installed with statues of Buddha. Buddhist monks live to spread the teachings of Buddhism. Inside the temples are bhikkhu (monks), bhikkhuni (female monks), temple masters and more who enshrine the image of Buddha.

Related article:【Tokyo Stroll】Strolling around Asakusa for half of the day finding the stereo typical sightseeing spots and new spots.

On the other hand, shrines originated from primitive, scared altars such as "iwakura" (sacred rocks) and other places where the gods are said to live – places where people cannot enter. They were temporarily erected during special occasions. Shrines that you see today were not originally a permanent structure. Their origin is different from those of temples that came from abroad. Shrines originated in Japan and their history there goes back further than Buddhism, making them much different from temples.

Related article:Visit Temples and Shrines, and Collect Goshu-in!

2:So, how do I pray?

There are several steps to follow when praying at a temple or shrine in Japan. These steps may also differ from temple to shrine, so be sure to check properly before starting.

Shrines & Temples

Praying:

The general starting point is to throw some money into the offertory box. Most people throw in a ¥5 coin. This is because "5 yen" in Japanese is pronounced "go-en," which is a homophone with the word for "good luck" (ご縁).

Bell:

If there's a bell positioned above the offertory box, then be sure to ring it by shaking it back and forth. This is done to call the gods to the shrine.

Can I take photos:

Many places will not allow you to take photos. Be sure to check thoroughly whether there is a warning sign or not. Even if you see people taking photos, make sure to check for yourself.

Related article:【Tokyo Stroll 】A power spot at the heart of Tokyo? Half a day at Meiji Shrine!

Shrines & Temples

"Temizuya"

The first thing you'll find when arriving at a shrine and many temples is the "temizuya" (water purification basin). This is where you wash your hands and rinse your mouth to cleanse yourself before praying.

There are several steps to follow:

1) Hold the ladle with your right hand and wash your left hand – then do the opposite.

2) Take the ladle with your right hand and scoop some water. Pour the water into your left hand and rinse your mouth with it. Make sure to never bring the ladle to your mouth. Spit the water next to the fountain, never directly back into it.

3) With the ladle still in your right hand, rinse your left hand one last time. Done.

Praying at a shrine – bowing and clapping

Come before the shrine, perform a light bow and ring the bell.
Toss your money into the offertory box.
Perform 2 deeper bows (30°-45° angle), bring your hands to the front of your chest, pray, then clap twice.
Finally, bow deeply one last time, and you're done!

Temples

Praying at a temple – bowing

Perform a light bow, throw your money into the offertory box and ring the bell.
Bring your hands to the front of your chest, pray, and perform a final light bow.

What's the best way to tell if you've come to a shrine or temple, I hear you asking? If you passed under a "tori" on your way in, you're at a shrine. They're usually red and look like big gates with two main pillars. If you passed under a "sanmon," you're at a temple. These are often complete with a roof and look like mini-temples in their own right. The praying process at shrines and temples are much different so be sure to check where you are first!

Temples

Incense

Some temples have an incense holder stationed outside, where you can purchase your own bundle of "osenko" (incense) to burn. If you're lighting your own incense, be sure to put out the fire by hand and never blow it out. But before you do, make sure you wave some of that incense smoke onto you as it's said to have healing powers! If there's a weak part of your body, too, then be sure to try it out.

3:What's a "Goshuin"?

Goshuin

The must-do popular thing right now is collecting "goshuin" (red seal stamps). These stamps are given at shrines and temples to show that you have visited those places. In addition to the shrines' and temples' unique seals, specially trained writers will write the name of the shrine or temple, the date at which you visited and sometimes other information, all in calligraphic writing. One of the reasons for the goshuin popularity is for the artistry behind it all as the penmanship and designs are different depending on which place you visit. Whether you visit the same place twice or just the date is being written for you, each and every goshuin entry has its own unique characteristics and feeling put into the characters depending on the person writing for you, meaning your entry will be the only one of its kind in the world. You will require a goshuin stamp book to receive a stamp entry. They are sold at many of the popular shrines and temples.

We have an article about collecting cute goshuin on the MOSHI MOSHI NIPPON website so be sure to check it out!

Related Article: 【Tokyo Stroll】 Lost in a world of shrine arches and lucky sand! Head to Anamori Inari Shrine near Haneda airport!

Was our guide useful? We hope you use it for reference when visiting shrines and temples in Japan.

MMN will continue to answer questions related to Japan and Japanese culture. If you have any questions about Japan then be sure to hit us up on our Facebook page!

【TRAVEL Q&A】What is Hatsumode? Q&A regarding Japanese year's end and New Year's holiday customs

The year's end and New Year's holiday of 2017/2018 for most people will be from the 29th of December to the 3rd of January. In this article, I will introduce to you some year's end/new year's holiday customs in Japan.

What do you have to be aware of when traveling during the year's end/New Year's holiday?

Many stores and facilities are closed during this season. Make sure to check out the websites of the places that you want to visit beforehand.

What is hatsumode?

"Hatsumode" is a New Year's custom where people visit shrines and temples to wish for a good year. After offering prayers at temples/shrines, many people buy paper fortunes or amulets. To offer a prayer, visit shrines or temples. Each shrine/temple is considered to have different "powers" such as prosperity in business and success in academic learning so make sure to check out which shrine/temple suits your wishes. It is also fun to buy food/goods at stalls and it is recommended to eat some food like yakitori (grilled chicken), yakisoba (stir-fried noodles) and cotton candy. Don't forget to wear warm clothes when visiting a shrine/temple.

Detailed information RE how to offer a prayer:https://www.moshimoshi-nippon.jp/68492

Some customs during New Year's holidays

There are some traditional decoration items for the New Year's holidays.

・Kadomatsu

Kadomatsu is a New Year's decoration made of bamboo and pine tree branches and it is often decorated at the entrance of the house. Kadomatsu is thought to be an earmark decoration at the entrance of a house so that the Gods can come to one's house directly.

 

・Kagamimochi

Many Japanese believe that the Gods visit one's house on New Year's Day and kagamimochi is an item to welcome the gods. It is said that kagamimochi should be prepared before the 28th of December. The Gods will come to your house when the sun rises on the New Year's Day so make sure to prepare it before the 28th. Kagamimochi must continue to be decorated until the 11th of January.

Shinkansen bullet trains are very cworded!

Since many Japanese people meet with their family members during New Year's holidays, shinkansen bullet trains can become very crowded. Therefore, it is recommended that you make a reservation in good time.

What are hatsuuri and fukubukuro?

The word "hatsuuri" means the first sales in the New Year. Many stores sell fukubukuros (lucky bags with random products). By purchasing such a bag  one can try their luck. Usually, you cannot see what is inside the fukubukuro but some fukubukuros includes expensive items which means you have a chance to buy something expensive at a very low price.

What do Japanese people eat during year's end and during the New Year's holidays?

・Toshikoshi Soba (buckwheat noodles)

"Toshikoshi soba" is a food which Japanese people eat on New Year's Eve for good luck. The origin of this custom is unknown, but some people say this custom has the meaning of "severing bad luck by eating easy to break buckwheat noodles" or "wishing for longevity by eating long noodles." You can eat these buckwheat noodles warm as in "kakesoba" or cold as in "zarusoba." However, make sure to finish your noodle dish before New Year's Eve ends because it is said that eating toshikoshi soba after crossing over into the New Year brings bad luck.

 

・Osechi

Osechi is a multitiered box filled with food which brings good luck. Each food/ingredient brings a different kind of luck such as a rich harvest, perpetual youth and longevity and prosperity of descendants.

・Ozoni

Ozoni is a shoyu/miso flavored soup with mochi (rice cakes) inside. The shape of the mochi and ingredients differ depending on the house or the local area.

How did you like this introduction to New Years customs? Let's have a wonderful trip during this coming holiday season.

Travel Q&A: Japanese Sento Bath Houses & 6 Recommended Ones in Tokyo

Sento have a different atmosphere compared to Onsen, or "hot springs" in Japan, and we're here to explain what exactly that is.

1: What's a "Sento"?

Sento are public baths located in the towns and cities of Japan whereas the Onsen is a spa where people can relax. One of the big differences between Onsen and Sento is the water. Onsen use hot water from hot spring sources and so the water contains natural ingredients. Sento on the other hand use tap water heated using a gas boiler or firewood. Sento also usually come as an old and traditional-styled electric bath or an outdoor-style bath. They are generally cheaper than Onsen.

2: What should I be aware of in a Sento?

Sento are used by people of all ages, so it is also called a "public bath." There are some important rules to be aware of when using them.

The first thing is getting naked. You must first take off all your clothes before entering the bathroom. This is a basic rule in Japan. You can take a washcloth with you to both hide your private parts and to wash with. Before you soak in the bath, you must first wash and rinse your body. And remember to never put your washcloth in the bath, and of course that also means you cannot wash your clothes in the Sento. Use the basin a chair to clean yourself and then return them put to their original place for the next person to use. When you enter the dressing room after bathing, you need to wipe your body with your washcloth so as to prevent getting the dressing room floor from becoming wet.

3: How much is the entrance fee to a Sento?

Sento prices are fixed everywhere. Those ages 12+ pay ¥460, 6-12 pay  ¥180 and under 6's pay ¥80.

4: I need more information!

If you want to know more information about Sentos, you should check out the Tokyo Sento Association website here: http://www.1010.or.jp

You can also check out the rules of using Onsen here: http://www.moshimoshi-nippon.jp/ja/70040

5: What are some recommended Sentos in Tokyo?

Let's take a look at 6 different Sento in Tokyo.

Yuya Wagokoro Yoshinoyu (Suginami Ward, Tokyo)

✨ゆ家和ごころ 吉の湯✨
Twitterデビューを飾るのは

大好評中のよもぎ湯💖
\\\\٩( 'ω' )و ////

大きなお風呂でゆっくり
天然ハーブの香りを
お楽しみ下さい♨️ pic.twitter.com/pr8B2YgYKM

— ゆ家和ごころ♡吉の湯 (@yoshinoyu1010) 2017年7月13日


This Sento has a modern, fashionable and traditional Japanese "wa" style. There are both inside and outside baths as well as a sauna available to use in both the women and men's bath for an additional fee. In the outside bath, there are carbonated springs, tubo-yu, and a cold water bath. Tubo-yu has a good effect on your skin and is great for stiff shoulders and and lower back pains.

Shimizuyu (Minami-Aoyama, Tokyo)

This is a very fashionable Sento. Its guests are often fashionable young people and business people. All water in this here is soft water and has a high concentration of carbonated springs. Silk baths are available too. They serve draft beer, Belgian beer, ice cream and snacks. They also sell towels, lotions and underwear so you can go there practically empty-handed.

Tenjinyu (Shimbamba Station, Tokyo)


This Sento was renewed in 2009 and designed by specialised designers. It is a space where you can feel comfortable and calm with its warm interior decorations and lighting. The most popular bath is the "Kuroyu" which uses hot water pumped up from 100 meters underground. Ingredients from the Paleozoic era are melted in the water. That plus a multitude of minerals makes it good for making your skin look beautiful. Experts say that the water is one of the 3 most densest Japan.

Minatoyu (Hatchobori, Tokyo)

The bathroom uses dark stones and tiles, so it has a luxurious feeling and calm atmosphere. Just above the bathtub is a colonnade making the atmosphere is very open. The water in the bathtub uses soft water. There's an electric bath, a silk bath and 2 kinds of saunas.

Isshinyu (Shin-koiwa Station, Tokyo)


The highlight of this Sento is the lovely tile picture on the bathroom wall. In the women's bathroom there is a mosaic tile depicting animals carrying a Japanese shrine known as a "mikoshi." It was originally designed to make the children there feel happy. There are two big bathtubs: the circular bathtub is a bubble bath, and the square bathtub has water pillows (like a water bed!).

Saitoyu (Nippori Station, Tokyo)

This Sento has bath water that has a good effect on skin making it popular with female customers. There are beer servers in the Sento, so you can enjoy sipping a refreshing beer after taking a bath. There are five different baths including a high concentration artificial carbonated spring bath, a water bath, an electric bath, a high temperature bath, and an outside bath.

How did you like our Q&A about Sento? A visit to a Sento is a must if you really want to "soak in" Japanese culture!
RELATED ENTRIES
This Week's Breakfast: French Toast at Bread, Espresso & in Omotesando

Once thing I do at least once a week without fail is treat myself out to some delicious food or dessert. It's very important time well spend in order to live a happy life.

Today, I went out for breakfast. I got up a little earlier than usual and headed to my favourite cafe, Bread, Espresso & which is located in Omotesando.

It's really easy to get to: it's just a 5-minute walk from the A2 exit of Omotesando Station. Mornings are quiet in Omotesando, you don't see many people walking around, so it feels like a completely different place compared to its busy streets during the day.

When you enter the cafe, the smell of freshly-baked bread is the first thing to hit your senses. I sat down on one of the comfy sofa-seats and ordered myself the French toast breakfast set.

There's plenty of space between tables, so it's an environment that's easy to kick back and relax in.

Inside and outside the cafe are cute signs with that day's recommended menu items written on them. Next time I visit I think I'll try one of the lunchtime desserts. That's what I daydreamed about while waiting for my French toast to arrive.

French Toast Set w/Drink – ¥800

The French toast has a subtly sweet scent. It's made with one of the cafe's popular foods: the butter-loaded bread known as "Muu."

The toast's crusts were nice and crunchy while the middle part was fluffy. The soft bread just melts in your mouth when taking a bite, and your taste buds are treated to the sweet flavour of the egg.

The toast is delicious as it is, and you can totally leave it at that and enjoy your morning breakfast. But if you want to take it to the next level then you can drizzle the accompanying honey over the toast, giving the sweetness an even richer flavour.

I'm usually not good with the characteristic sweet taste that honey has, or the bitterness layered into the overall flavour, but this honey was on the milder side so I really enjoyed it.

After my food, I enjoyed the cappuccino the barista beautifully made for me which comes as part of the set.

My 1-hour morning was spent even more relaxed than usual here. It's much different from lunchtime which is a much busier and hurried time, so I could sink in my chair and really enjoy my drink too.

Waking up early and enjoying a relaxing breakfast. That's all I did, but it helped ease my busy mind and soul. I'm a simple person, and I think I'll be able to face my week and work hard at it after this.

Today's Presents

Futsu Furu Fig Sandwich – ¥420

Futsu Uni Fruits – ¥400

I wanted to share the happiness between friends and family on this fine day where I got to eat a delicious breakfast. These sandwiches are packed full of fruits―seasonal fruits which are best enjoyed right now. If you're wondering what other sandwiches they sell then be sure to visit.

Writer: Sayuri Mizuno (MOSHI MOSHI NIPPON)

Translator: Joshua Kitosi-Isanga

Information

Bread, Espresso &

Address: 3-4-9 Jingumae, Shibuya, Tokyo

Business Hours: 8:00-20:00

No Fixed Holidays

Six Scrumptious and Satisfying Sodas in Kyoto You Have To Try

At MOSHI MOSHI NIPPON, we have introduced a lot of kawaii bubble tea drinks you can in enjoy in Kyoto. However, we have much more to offer you than just bubble tea news! Today we have summarised the top soda drinks you can enjoy in Kyoto which both look and taste amazing. With the help of kyoto cafe life tiara 's phenomenal photos, we will be introducing you our top six picks.

SHIN-SETSU /Nakagyō-ku

Blood Orange (left)  Blue Curaçao (right): ¥690

With a variety of 24 colourful cream sodas on the menu, this café offers a rainbow of flavours to enjoy. Your aesthetic soda is best enjoyed within the the picturesque American-style interior of the café, which is filled with antiques and cute pink decorations.

▼SHIN-SETSU

Address: 277 Enpukujimaecho, Nakagyo Ward, Kyoto

Opening Hours:

Weekdays: 12:00-19:00(L.O)

Saturdays 13:00-19:00(L.O)

Sundays 12:00-19:00(L.O)

No fixed holidays

Official Instagram: @shinsetsu.kyoto

Rhône(ローヌ)

On top of the refreshing blue ocean of soda floats a scoop of ice cream ー what a nostalgic image. The bright red cherry accents the flavour. Rhône serves not only delicious sodas but also homemade pudding and many other delicious desserts which are sure to leave your stomach satisfied. 

 

▼Rhône

Address: 645-1, Sanjoinokumacho, 

Nakagyo Ward, Kyoto

Opening Hours: 12:00-22:00

Closed: Wednesdays and Thursdays

Kissa Zou (喫茶ゾウ)

After becoming a big hit in Nagoya, Kissa Zou opened a new branch in Kyoto earlier this year in April. An adorable elephant (zou) can be seen riding the very top of your scrumptious soda. It is just too cute to eat!

▼ Kizza Zou 

Address:440-3 Santeicho, Kamigyo Ward, Kyoto,

Opening Hours: 9:00-18:00(L.O 17:00)

No fixed holidays

NOTTA CAFE

Cream Soda with Oiri Sweets (left) :  ¥600 Custard Pudding (right): ¥500

NOTTA CAFE's cream sodas have decorated the front pages of magazines before. A large crowd of oiri (Japanese-style round sweets) of a variety of colours can be seen huddled together riding the ice cream float on top of this cream soda. This ice cream soda is one of a kind and full of a variety of textures and flavours so you must try it.

▼NOTTA CAFE

Address: 37 Saiinkitayakakecho, Ukyo Ward, Kyoto

Opening Hours: 11:30-20:00 (Wednesdays: 11:30-21:00)

Closed: Mondays (additional irregular holidays)

Kissa Soirée (喫茶ソワレ)

Blue Sky Cream Soda (left) Strawberry Cream Soda (right): ¥700 each

This soda is topped with vanilla ice cream and a sakuranbo cherry. When the ice cream mixes with the soda, it becomes creamy. The interesting interior of this café is the perfect place to enjoy your luxurious sparkly cream soda.

▼Kissa Soirée

Address: 95, Nishikiyamachidori Shijo Agaru Shincho, Shimogyo-ku, Kyoto

Opening Hours

1st floor: 13:00-19:00 (L.O.18:00)

2nd floor: 14:00-19:30 (L.O.18:45)

Closed:Mondays

Maeda Coffee (前田珈琲)

This butterfly pea herb tea has minty aroma and a refreshing taste.  When you mix it, it gradually turns pink so you can enjoy the flavour as well as the changing appearance of your drink.

▼Maeda Coffee

Address:  236 Takoyakushi Dori Karasuma Nishi Iru Hashibenkeicho, Nakagyo- ku, Kyoto

Opening Hours: 7:00-19:00

Open all year round.

If you are ever in Kyoto, make sure to check out these cafés. If you are looking for more inspiration, look no further than kyoto cafe life tiara's Instagram, which is full of delicious desserts in the Kansai region.

Text and photos: @happy_pinkrose_tiara

PEANUTS Café and PEANUTS DINER to run Nostalgic Flying Ace Fair

The PEANUTS Cafe and PEANUTS DINER located in Nakameguro, Yokohama and Kobe will be holding a nostalgic Snoopy Flying Ace Fair from September 4th at all branches.

The first time this fair was held, Snoopy dressed as an Astronaut. As this is the second time the fair will be held, Snoopy will be present at all PEANUTS Cafes and PEANUTS DINERs in a different costume. This time, his costume is themed around the series Flying Ace. Pilot Snoopy will be soaring into the scene fully equipped in his Flying Ace gear, steering his red doghouse to battle his rival the Red Baron as he did in those nostalgic daydreams. 

During the fair period, there will be a whole new menu of drinks and original merchandise themed around Snoopy's classic look where he is wearing his Flying Ace aviator hat and red scarf.

Flying Ace Green Tea Latte: ¥700 before tax (eat in) Comes with a limited original drinks coaster

Take out: ¥600 (after tax) 

The colour of the green tea takes on the image of Snoopy's green helmet. The sweetness and bitterness of the flavours perfectly balance out. The strawberry syrup adds a tangy accent of flavour. The vibrant colour creates the imagery of Snoopy's red scarf fluttering in the breeze. The drink is topped with vanilla ice cream and whipped cream and is studded with cocoa cookie bullets penetrating through its deliciously creamy surface. If you love sweet drinks, then come taste the flavour of Snoopy's adventurous daydream.

* The limited original coaster is only given to those who order to eat in.

* As there are a limited number of these coasters, there is a possibility that they will run out before the end of the fair period.

Original Flying Ace Eco Tote Bag (green/orange):¥1,500 (before tax)

The PEANUTS Cafe in Meguro has also released a limited edition Flying Ace version of their popular Original Eco Tote Bag. This bag is available in the two fair colours: green and orange. This A4-sized bag is the perfect size for multiple uses. It can be folded and stored inside your main bag as a sub bag or even used as your main bag.

If you are a Snoopy fan, make sure to stop by!

© 2019 Peanuts Worldwide LLC

Information

Flying Ace Fair: IT'S A BEAGLE LIFE "HOW'S THIS?

Running: September 4 ー November 4, 2019

Running at: PEANUTS Cafe Nakameguro
Address:2 Chome-16-7 Aobadai, Meguro City, Tokyo

Website: http://www.peanutscafe.jp/

5 Temples in Kyoto Announce Exclusive Viewings For Their Secret Cultural Assets

The history of Yamashina dates back over 1,400 years when Kyoto, then known as "Heian-kyō," was the official capital of Japan. Located in the southeastern part of Kyoto, Yamashina is rich in history, abound with nature, and has maintained a traditional industry that has gone unbroken since ancient times.

This year, with the arrival of Japan's new emperor and the opening of a brand new era, five of Yamashina's great temples are set to unveil several cultural assets, which until now have never been shown to the public.

They are as follows.

Anshoji Temple's Wooden Jūichimen Kannon Statue (Important National Treasure)

Kajū-ji Temple's Sliding Door Panel Artwork  – "Eight Views of Ōmi" & "Tatsuta River Autumn Leaves" (Important National Treasures)

Zuishinin Temple's Gold Lacquered Fan Inkstone Case & 4-Panel Folding Screen

Bishamon-do Temple's Imperial Prince Flag & Tortoise Shell Doors

Honkokuji Temple's Kyōzō (Important National Treasure)

Get away from the hustle and bustle of central Kyoto and steep yourself in its history with this very special once-in-a-lifetime opportunity.

Information

Special Viewings

Running: November 16, 2019 – December 1, 2019

Viewing Times:

Anshoji Temple, Kajū-ji Temple & Honkokuji Temple: 9:00-16:30 (Last Entries 16:30)

Zuishinin Temple: 9:00-17:00 (Last Entries 16:30)

Bishamon-do Temple: [Until November 31] 8:30-17:00 (Last Entries 16:30) / [From December 1] 8:30-16:30 (Last Entries 16:00)

Price

Anshoji Temple: ¥500 / Kajū-ji Temple: ¥400 / Bishamon-do Temple: ¥500

Zuishinin Temple: ¥500 (¥700 during illuminations at 6pm-8:30pm)

Honkokuji Temple: ¥500 (+¥500 to view the Kyōzō)

More details can be found over on Totteoki Kyoto Travel: https://totteoki.kyoto.travel/ (Japanese)

Dare To Treat Yourself to One of These 5 Halloween Dishes

One of Japan's most favourite celebrations of the year is Halloween. As autumn is setting in, you will notice halloween decorations gradually drift into shop windows and more importantly, Halloween-themed desserts and meals taking over restaurant menus. To prepare for this delicious apocalypse, we are now unveiling this year's top Halloween meals and desserts you really need to look out for. 

Krispy Kreme Halloween Doughnuts

Krispy Kreme branches across Japan will be releasing their pumpkin, chestnut and apple flavoured selection called MONSTER HARVEST in Monster DINER from September 11 to October 31.

*Some branches may not sell the Halloween collection. 

Halloween Dozen (Box of 12) Available: September 11 ー October 31, 2019 Price: ¥2,000 (before tax)

If you're having a Halloween party with friends and family then this box of a dozen doughnuts is the perfect treat. It contains autumn-limited flavours such as pumpkin, apple chestnut as well as some of KKDJ's classic doughnuts. Here's a nice trick to save money on your treats: You save ¥440 if you purchase this box over individually purchasing the same doughnuts. Add a splash of autumn colour to your Halloween with this beautiful box of delicious doughnuts. 

▼Krispy Kreme Doughnuts Japan Website: https://krispykreme.jp/

Halloween Menu at The Pokémon Cafe, Nihonbashi 

The Pokémon Cafe in Nihonbashi, Tokyo has revealed its Halloween food and drink line-up for the spooky season which will arrive early on September 7 be served until October 31.

Pikachu's Greedy Halloween Plate 2019 – ¥1,706 (w/ Plate ¥2,894)

This year's Halloween plate features Pikachu wearing a witch's hat. This filling plate features a pumpkin salad, spaghetti and more. Plenty to keep you going until the late-night candy snacking!

When ordering a drink at the cafe you'll receive one of six possible original design coasters. New designs will replace these from September 7. One of the six designs is being kept a secret!

 For the duration of the Halloween event, there's also a limited-edition lunch mat and clear coaster to get your hands on. These are limited in stock so you'll want to catch 'em all quickly! And don't forget, you have to book a table in advance to dine at the Pokémon Cafe.

© 2019 Pokémon.©1995-2019 Nintendo/Creatures Inc./GAME FREAK inc.

 Pokémon, ポケットモンスター and ポケモン are registered trademarks of Nintendo, Creatures Inc. and GAME FREAK inc.

▼ Pokémon Cafe
Address: 2-1-2 Nihombashi | Nihombashi Takashimaya SC East Bldg. 5F, Chuo 103-0027, Tokyo Prefecture
Business Hours: 10:30-22:00

Closed during Nihombashi Takashimaya SC East Bldg's closed hours.

Reservations: https://reserve.pokemon-cafe.jp/

Official Website: https://www.pokemoncenter-online.com/cafe/

Cute Halloween Desserts at The Capitol Hotel Tokyu in Tokyo

The Capitol Hotel Tokyu in Tokyo has revealed that  that it will serve up its Halloween Sweets Selection again this year at the hotel's pastry boutique ORIGAMI located on floor B2F. The confectionery chefs have spun some spooky fun into this collection of 10 cute treats.

 Frankenstein – ¥1,760 / Phantom – ¥1,760 / Cyclops – ¥1,760

The Phantom is a popular confection every year at the hotel, but this year he's had two new freaky friends carved out for him: Frankenstein's monster and a Cyclops. These white chocolate monsters are filled with chocolate-covered almonds, macadamia nuts and other hidden delights.

▼Halloween Sweets Selection

Running: October 1, 2019 – October 31, 2019

Location: ORIGAMI, The Capitol Hotel Tokyu Floor B2F

Full Sweets Line-Up: https://www.tokyuhotels.co.jp/capitol-h/restaurant/boutique/plan/50306/index.html

The Capitol Hotel Tokyu

Address: 2-10-3 Nagatacho, Chiyoda Ward, Tokyo

Official Website: https://www.tokyuhotelsjapan.com/global/capitol-h/

Cool, Cute and Cutting Edge Halloween Treats: Alice Halloween Party Buffet 2019 

Fantasy-themed restaurant Alice in an Old Castle has unveiled a new Halloween edition of their grand all-you-can-eat buffet. The Alice Halloween Party Buffet 2019 will take place from September 7 to October 31, 2019, serving up 30 varieties of desserts and light bites for their Halloween-limited event. 

This season, they are serving a mummy-themed croque madame and carrot cake with a vibrant orange Halloween colour. They will also be bringing out their Alice in Wonderland Pink Spicy Curry which is a filling curry which has become the popular number one. The Pumpkin Potage Soup and many other autumn-themed dishes will also become part of the lineup. There is surely no better way to enjoy your time than to indulge in these splendid desserts and delicious snacks. 

▼ Alice in an Old Castle

Address: Floor B1 Suzuwa Building, 2-16-8, Minami Ikebukuro Toshima, Tokyo

Regular Opening Hours: Mon-Fri, 17:00-23:30(L.O.22:30)

Weekends/national holidays  16:00-23:30(L.O.22:30)

No regular holidays (dependent on Suzuwa Building closing times)

Website: https://www.hotpepper.jp/strJ000999805/

Omotesando Q-pot CAFE. Cute Halloween Menu 

Q-pot. is known for its accessory brand, which features jewellery made to look like sweets and desserts. It is also known for the Q-pot CAFE. which flips that concept, instead making sweets and desserts that look just like real accessories. For Halloween this year, the Q-pot CAFE. has whipped up a spooky menu with the theme "DEVIL NIGHT" featuring appearances of all things Halloween from pumpkins to ghosts.

Vampire Afternoon Tea Set – ¥2,400 each (price after tax, a minimum of two people required)

*Contains milk, eggs and wheat

Take a look at this spooky afternoon tea set perfect for adults! From devils to monsters, Q-pot CAFE. has recruited a number of freaky friends for their themed dishes to terrorize your tastebuds.

The top plate comes with sponge and cream cheesecake pops coated in chocolate and salty breadsticks. The set also comes with homemade scones made from butter cream and sweet and tangy berry sauce, devil heart macaron-topped cupcakes, and pumpkin macarons which are bound to set your Halloween levels to max!

The bottom plate features savoury foods. The croissants are filled with egg, aromatic basil and dried tomatoes which provide an interesting texture.  The set also includes skewers of olives, mini tomatoes and pickles, and a Halloween Pumpkin soup.

If you are experiencing Halloween in Japan, you just have to try the themed desserts and meals!

Kobe Readies For Rugby World Cup With Hospitable Events

The 2019 Rugby World Cup is set to take place in Japan from September 20 to November 2. Many stadiums are hosting the games across Japan this year, one of which is Kobe Misaki Stadium. It is predicted that there will be many people visiting the city of Kobe for the World Cup.

The competing teams at Kobe Misaki Stadium, also known as Noevir Stadium Kobe, are as follows: England vs USA on September 30, Ireland vs Russia on October 3, and South Africa vs Canada on October 8. An estimated 120,000 spectators will be present across the four matches, around 30,000 of which arriving from overseas.

In response to the many fans set to appear in Japan's sixth-largest city, venues are shops across Kobe are set to serve up a classic plate of Japanese omotenashi―or "hospitality―with a line-up of events and tours. Let's take a look at just some of the exciting things the city has planned for the 2019 Rugby World Cup.

1. Meriken Park Fanzone in Kobe

Rugby fans can enjoy the thrilling atmosphere of the World Cup at one of the many Fanzones set to open across Japan for the games. Entry to all of the Fanzones is free. In Kobe, look forward to live screenings of the matches, food stalls serving local food, promotional booths and more. The fun doesn't have to end at the matches: fans can continue to enjoy the excitement before and after too at a Fanzone.

 

2. Hospitable Events

The Kobe Tourism Bureau has teamed up with local business around the city to prepare what they are calling "Hospitable Events For Fans." Taking place from late September to early October, these events will offer exclusive and unique Kobe experiences. There are 6 in total, but we will take a look at just 2.

MUSIC&DANCE@KOBE PORTOPIA Night 2019

From big disco hits to rock tunes, EDM beats and groove, enjoy a feel-good late-night dance and music party at the fancy Kobe Portopia Hotel. Soak up the warm summer evening while freestyle boogieing.

YORU-BAR ~Night Food Festival~

People of all ages are invited to the popular YORU-BAR at Sannomiya Center Gai which will run from late September to early October. They will serve up a tasty selection of Japanese seafood to Kobe cuisine.

3. KOBE Experience Guided Tour

Aimed at foreign tourists attending the Rugby World Cup in Kobe, the Experience Guided Tour is comprised of 25 unique programs for people to experience Japanese culture, Kobe's local food culture, and more. The tours will not only be limited to Kobe either―some will also spread to neighbouring cities. Let's take a look at some of them.

*All programs available in English only

Premium Kobe beef at the almost 150-year-old restaurant Oi Nikuten

Kobe beef is one of the three top brands of high-quality Japanese Wagyu beef. It's the most well-known and popular type of Wagyu in Japan. With this program, you will learn various ways to enjoy Kobe beef at Oi Nikuten, a long-standing restaurant that first opened back in 1871.

▼Bookings

https://www.viator.com/tours/Kobe/Various-ways-to-enjoy-Kobe-beef-Long-established-store/d27432-165105P24

Experience Zen Meditation at Tenjoji Temple in Kobe City

Immerse yourself in traditional Japanese culture with Zen meditation session at Tenjoji Temple. Learn all about the rich history of the temple with an incredible guided walk before sinking deep into meditation.

▼Bookings

https://www.govoyagin.com/ja/activities/japan-kobe-experience-zen-meditation-tenjo-ji-kobe-city/11290

There is lots to be discovered in Kobe, and the doors to its culture are open and ready to embrace all for the Rugby World Cup. Look forward to everything here and much, much more when the matches begin on September 20.

Information

Meriken Park Fanzone in Kobe

Dates/Times

9/26@ 11:00-22:00
9/28 @ 11:00-21:30
9/29 @ 11:00-19:00
9/30 @ 11:00-21:30
10/3 @ 11:00-21:30
10/5 @ 11:00-22:00
10/6 @ 11:00-19:00
10/8 @ 11:00-21:30

Venue: Kobe Meriken Park (Address: 2-2 Hatobacho, Chuo Ward, Kobe, Hyogo Prefecture
Entry: Free

Official Website (English): https://www.2019kobe.com/news/20190816_03/

MUSIC&DANCE@KOBE PORTOPIA Night 2019

Dates: September 25th-30th / October 3rd-4th, 7th-8th

Time: 19:00-Midnight

*An event titled "FM802 & FM COCOLO Night" will run on September 27 and October 4

Venue: Party Room Key Notes at Kobe Portopia Hotel (South Building Floor 3F) (Address: 6-10-1 Minatojima Nakamachi, Chuo Ward, Kobe, Hyogo Prefecture)

Official Website (English): https://www.portopia.co.jp/en/convention/venues/keynotes/

Official Website (Japanese): https://www.portopia.co.jp/event-culture/event/detail/25/

YORU-BAR ~Night Food Festival~

Dates: September 26 / September 30 / October 3 / October 8

Time: 20:00-Midnight
Location: Sannomiya Center Gai, Kobe
Official Website (Japanese): http://yorubaru.kobe-sc.jp/

Adventure World Wildlife Theme Park in Wakayama Adopts SmaLingual Multilingual App

Adventure World has announced that it has adopted SmaLingual to the park, a multilingual app designed for foreign tourists and travellers in Japan to help them get around.

SmaLingual is a simultaneous multilingual interpretation service which uses a multilingual speech translation engine. Available in 10 languages including English and Brazilian Portuguese on both phones and browsers, the service translates and interprets both text and speech simultaneously, enabling people to have conversations with each other in different languages. The app's functions also have a language level over TOEIC800, ensuring that you convey the right information correctly.

Using this app means you will be able to read and understand descriptions and explanations written around the park, cautious on interacting with the animals, and so on.

Now guests can enjoy Adventure World with friends and family to the fullest without making a mistake.

Information

Adventure World – SmaLingual

・Park Services Using App: 45

・Adventure World currently accepts 10 languages including Japanese, English, Traditional Chinese, Simplified Chinese, Korean, Thai, Indonesian, Myanmar, Vietnamese, and Brazilian Portuguese

How to Use

①Scan the QR code provided on the park staff's tablet

②Translate your own text or voice using your own smart device

*Guests do not need to install the app if they do not wish. The app can be used online.

Adventure World

Address: 2399 Katata, Shirahama, Nishimuro District, Wakayama Prefecture

Official Website: https://www.aws-s.com/

Himeji Castle Places Number 1 On Japan's Top 20 Castles For 4th Year in a Row

TripAdvisor® has just released its list of the top 20 castles in Japan from 2019 as reviewed by travellers and tourists.

Himeiji Castle

This is the 7th time the website has run this list. Coming in at No. 1 for the fourth year in a row is none other than Himeiji Castle, located in the city of Himeiji in Hyogo Prefecture.

Matsumoro Castle

Kumamoto Castle

Moving up from 4th place to 2nd place this year is Matsumoto Castle in Nagano Prefecture, and from not ranking at all last year to 3rd place this year Kumamoto Castle. These top three castles comes as a package as they are considered Japan's three premier castles.

Kumamoto Castle is set to re-open this autumn after reconstruction work is complete. The castle suffered damages after the 2016 Kumamoto earthquakes. Although time is required for the full restoration, you can still see the majestic tower keep surrounded by paling. Japanese users on TripAdvisor have commended it as a symbol of restoration and their joy with the repairs being done.

Hirosaki Castle

For the first time in four years, Hirosaki Castle ranks on the list in 12th place. Situated in central Hirosaki in Aomori Prefecture, the castle is a known living symbol of the Edo Period (1603-1868). Construction work has been taking place since 2015 to repair the base of the castle structure on the east side due to deterioration. In summer 2015, the castle tower was moved 70 meters without taking the castle apart to allow for work to be carried out. A moving castle is certainly a rare sight to see in Japan-and something you only imagine from a Studio Ghibli movie!

The castle has been praised on TripAdvisor for how beautiful its surrounding nature is, from the cherry blossoms in spring to the red and yellow leaves in autumn. The castle can be enjoyed throughout all the seasons.

Tsuyama Castle

Making the list for the first time ever is Tsuyama Castle which can be found in the beautiful Kakuzan Park in Okayama. When you ascend the magnificent stone steps of the castle and turn around you can enjoy a panoramic view of the city of Tsuyama. In spring, the castle's white watchtowers look picturesque next to the pink cherry blossom trees.

From castles that have been maintained since they were first built to others that have been rebuilt from their former forms, there are countless sites to behold while in Japan. Be sure to use the Top 20 list as reference when travelling there!

A Magical Ice Village is Forming This Winter at Hoshino Resorts Tomamu in Hokkaido

Hoshino Resorts Tomamu―one of Hokkaido's leading snow resorts―is set to open a new area called the Ice Village this winter. It will run for a limited time from December 10 to March 14.

The Ice Village spans coolly across 3.2 hectares of land and is home to 11 domes made entirely of ice. This winter-only experience has been running every year since 1998. Made to look like a real village, some of its iconic sights include the Ice Church and Ice Hotel which can be found at the very back. Everything from the towering ceilings to the walls are formed solely of ice.

The main street, named fittingly the "Ice Street," includes a cafe, gallery, shops and more, all enveloped in a chilly white world.

Ice Crystal Park: A New Addition to the Ice Village to Gaze at the Sights and Scenery

The Ice Crystal Park is frozen over with tables and chairs made of ice and has snowflakes dotted here and there, creating a true winter wonderland. Order a hot drink from the Ice Bakery & Cafe or munch on a tasty treat from the Ice Sweets Shop as you sit and gaze at the snow-covered landscape of the Ice Village while surrounded by towering white birch trees. And everyday at 19:30, a 5-minute firework show will warm up the winter sky which is best enjoyed while sitting in the park.

Time: 17:00-22:00

Price: Free

Bite Down Frosty Treats at the Ice Sweets Shop

 

It wouldn't be a complete Ice Village without its own glacial cuisine. At the Ice Sweets Shop you can order ice cream which is made from liquid milk on an ice block. The temperature of the air coupled with the frozen coolness of the ice block causes the milk to freeze into a yummy dessert. There's also chocolate ice bars made from hot chocolate, colourful macarons, toasted marshmallows, and more.

Time: 17:00-22:00 (Last Orders 21:00)

Price: Milk Gelato – from ¥1,100 / Macarons ¥550 / Ice Bar ¥550 / Marshmallows ¥550 (*All prices include tax)

Grab a Drink From the Ice Bar

The village even has its own Ice Bar, complete with an ice counter and ice cellar for serving sake. This year, the bar will serve an all-new original gin drink made using snowmelt from Tomamu. There are over 50 drinks to pick from, including original cocktails, whisky, and more.

Time: 17:00-22:00 (Last Orders 21:45)

Price: Original Gin – ¥1,650 / Drinks With Ice Glass – from ¥1,100 (*All prices include tax)

There are many other exciting things to find at the ice village, including the Ice Hotel which you can sleep in, the Ice Atelier, and more. Have a reason to go out this winter by visiting the Ice Village in Hokkaido.

Information

Ice Village

Running: December 10, 2019 – March 14, 2019

Location: Hoshino Resorts Tomamu area

Time: 17:00-22:00 (Last Entries 21:30)

Entry Price: Elementary School Children & Older – ¥500 (Tax Included) *Free for guests staying at Tomamu The Tower or RISONARE Tomamu

Available: To both guests and visitors

Notes: Times, prices etc may vary depending on each service or activity. Select services and activities are subject to changes depending on weather conditions. Certain services and activities scheduled to start at later dates.

Hoshino Resorts Tomamu / Hoshino Resorts RISONARE Tomamu

Address: Nakatomamu, Shimukappu, Yufutsu District, Hokkaido

Official Website (English): https://www.snowtomamu.jp/winter/en/

Transvaal Daisies & Wind Chimes Cool Down You This Summer at Kasuga Shrine in Fukuoka

Situated on the northern shore of Kyushu is Fukuoka Prefecture, a hot spot for tourists and travellers both Japanese and foreign, particularly those visiting from parts of Asia such as China, Taiwan and South Korea.

When it comes to delicious Japanese food, Fukuoka is high on the list, home to a bounty of incredible restaurants. It's the same with shopping too―there are countless stores to rummage through with shelves lined with innumerable things you'll want to buy.

But your Fukuoka experience will not be complete without a trip to one of the prefecture's breathtaking tourist spots. Today, we are visiting Kasuga Shrine (not to be confused with Kasuga Grand Shrine in Nara), and we are joined by Japanese Instagram user Rie, who posts about her trips around Kyushu, and who has provided us with her experience visiting the shrine along with photos. You'll find out how to get there and the must-see aspects.

Kasuga Shrine is located in the city of Kasuga, Fukuoka. It's about a 30-minute drive from Fukuoka city. But if you're looking to catch the public transport, you'll want to hop on the JR Line to Kasuga Station, or you can board the Nishitetsu Bus and get off at Kasuga (春日). The shrine is about a 7-minute walk from either of these stops.

The shrine has a long history. Its origins are said to lie in Emperor Tenji enshrining the male deity Ame-no-Koyane-no-mikoto there.

In the shrine grounds there is a camphor tree called "Kasuga no Mori" (The Grove of Kasuga) which is registered as a natural monument. The shrine is also home to a festival called "Kasuga no Muko Oshi" which has also been designated as an significant intangible folk cultural asset.

But what's been catching people's attention recently is the flower-filled chōzuya. A chōzuya, also known as a temizuya, is a water basin placed at shrines and temples in Japan which visitors use to cleanse themselves before entering the shrine or temple.

It's more common in May and June to see hydrangeas placed in the basins, but at Kasuga Shrine they flutter in transvaal daisies♡

The flowers were placed in there on August 19 and will remain there until September 1. During the same period, there are lots of beautiful wind chimes being strung up around the shrine ground. Their tranquil sound as the breeze blows, together with the watery flowers, are enough to make you feel cool this summer.

If you're looking to find more beautiful places to visit around Kyushu, Rie has plenty of recommendations on her Instagam page so be sure to give her a follow.

Photos by Rie

Feast On Kyoto Vegetables & Italian Cuisine at MERCER BRUNCH TERRACE HOUSE KYOTO

MERCER BRUNCH TERRACE HOUSE KYOTO is a restaurant located by the Kamo River in Kyoto which serves brunch-style lunches with French toast during the day while in the evening it offers the chance to casually enjoy a gourmet dining experience. The restaurant has whipped up all-new dinner menu dishes that focuses on "steak, Kyoto-produced vegetables, and Italian."

MERCER BRUNCH TERRACE HOUSE KYOTO can be found on the 3rd and 4th floors of PONTONITE which has become a new landmark of Pontocho, a district in Kyoto right next to the Kamo River. From the restaurant one can enjoy a picturesque view of the river, streets and more. The restaurant's terrace seats are popular with couples, girl get-togethers, and overseas visitors as they offer the closest view of the Kamo River.

Lobster Grill & Bisque Omelette – ¥2,400 (Before Tax)

Fresh Fish Bottarga & Sautéed Manganji Togarashi Pepper – ¥1,800 (Before Tax)

The restaurant's new menu line-up will be served in the evening from 5pm. This includes the Lobster Grill & Bisque Omelette which is made with luxurious ingredients including Kobe beef fillet and lobster as well as nutrient-packed vegetables grown in Kyoto, the Fresh Fish Bottarga & Sautéed Manganji Togarashi Pepper, and many more. The restaurant is also now starting a "Prefix Dinner Course" which lets you picks your favorite main course amongst other things.

For drinks you can order one of MERCER BRUNCH's many whiskies or wines as well as fresh a mojito, fruity cocktails and more. There's even desserts prepared that go perfectly with the Kyoto vegetable and Italian cuisine combination.

Information

MERCER BRUNCH TERRACE HOUSE KYOTO

Address: 123 Ishiyacho, Kiyamachi Sanjo Sagaru, Nakagyo Ward, Kyoto , Kyoto Prefecture
Opening Hours:

[Mon-Thurs] 11:00-23:30 (Last Orders 22:30)

[Fri & Day Before Public Holiday] 11:00-Midnight (Last Orders 22:30)

[Sat] 10:00-Midnight (Last Orders 22:30)

[Sun & Public Holiday] 10:00-23:30(Last Orders 22:30)

*Dinner time is from 17:00

No Fixed Holiday

Official Website: https://mercer-brunch-kyoto.com/index.html

Shibuya's New Tourist Information Center is Open For Business at Night & Offers Airport Bus Service

Tokyu Land Corporation has announced that Shibuya's all-new tourist information center will be named "shibuya-san." Located on the first floor of Shibuya FUKURAS, the tourist information and are center is set to open its doors to the public this December.

Tourist Information: Where you can become a Shibuya local

The tourist information section of the center is staffed by people from countries around the world, from Europe to Asia, most of which are non-Japanese students studying abroad. They are able to offer detailed tourist and sightseeing information for Shibuya from the perspective of a "foreigner in Japan."

The center also does away with the ordinary set-up of most tourist information centers in which you speak to someone over the counter. Instead, tourists entering shibuya-san will be greeted directly by staff and talk to them side by side.

They also offer English guide books with a map produced by Time Out Tokyo. Time Out is a city guide service published in 108 countries around the world in 39 languages.

Art Center: Where art brings Shibuya and the world together

shibuya-san will be the first tourist information center in Japan to have its own art gallery. Being located right in front of Shibuya Station means that people visiting from around the world will be exposed to Shibuya's culture through art. Focused on "Travel, City & People," the art gallery will offer not only exhibitions and performances, but also events in which tourists can participate, as well as opportunities to talk directly with artists.

Open Late: Shibuya's nightlife propelled with the center's night hours

Almost all tourist information centers close in the late afternoon/early evening, but not shibuya-san. Shibuya's nightlife is a huge part of the city's culture, and so to make it more accessible to tourists, shibuya-san will be open until 11:00pm, offering helpful information and suggestions for getting around and enjoying yourself after-hours.

shibuya-san even has its own drinks counter where alcohol is served in the evenings. Events will be held there periodically where you can meet and talk with people.

Limousine Buses: Haneda Airport and Narita Airport

The bus terminal in front of the tourist center offers regular buses and will soon offer airport limousine buses from Haneda and Narita Airport. They will serve to create a new doorstep to Shibuya at Shibuya Station's west exit for tourists visiting Shibuya. They will begin running in early December.

Whether you're visiting Shibuya for the first time or are a returning guest, find out all there is to know about the area when shibuya-san opens this December.

Information

shibuya-san tourist information & art center

Address: 1-2-3 Dogenzaka, Shibuya, Tokyo

Services: Tourist Information Center / Baggage Storage & Delivery / Airport Limousine Bus Tickets & Service / Foreign Money Exchange / Shibuya Experience Program / Drinks Bar / Art Center / Events

Business Hours: 10:00-23:00 (*Select services will run at varying times)

Grand Opening: December 2019 (subject to change)

Official Website: https://shibuyasan.jp

*The website is currently a teaser site which opened on August 28, 2019. The full website will go live in the coming months.