Make Your Own Okonomiyaki at OKOSTA in Hiroshima Station
OKOSTA is a new studio opening at the north entrance/exit of Hiroshima Station on October 4, 2018 where you can have a go at making your own okonomiyaki. It is being opened to get more people liking okonomiyaki, both Japanese and foreigners, by letting them get hands on. They are now taking reservations both online and via telephone (082-277-7116).
The number of inbound foreign tourists to Japan has been on the increase in recent years, and the Japan Tourism Agency predict 40 million to arrive in Japan in 2020. The number of tourists visiting Hiroshima has also been increasing year by year, both Japanese and foreign.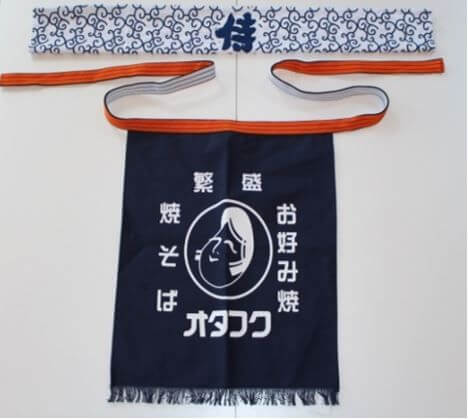 Otafuku Sauce Co., Ltd. is an okonomiyaki and okonomiyaki sauce maker who have carried out activities to spread the word of okonomiyaki―the soul food of Hiroshimia―including its history, culture and nutritional value. They opened Wood Egg Okonomiyaki Kan in 2008 as a facility to do just this. As of July 2018, a total of 162,921 people from both Japan and overseas have visited the information center.
This is where OKOSTA comes in, a new experience that aims to have okonomiyaki leave a lasting impression on the many people visiting Hiroshima.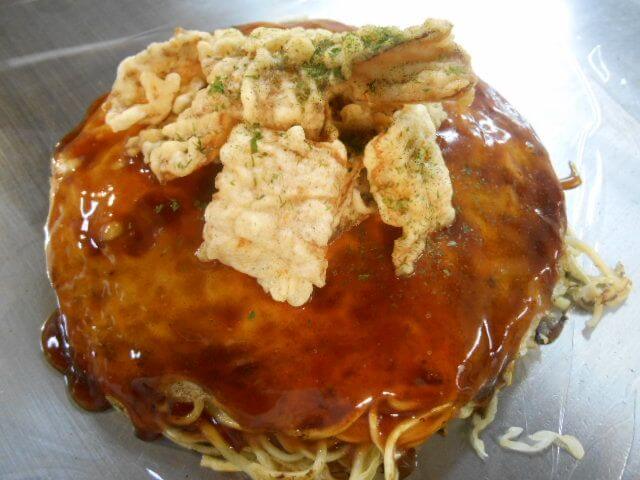 Okonomiyaki in Hiroshima piles on a huge range of different ingredients onto batter including fish meal, cabbage, tenkasu, spring onions, bean sprouts, pork, noodles, eggs and more. They're also known in Japanese as kanaseyaki ('fried layers' i.e. layers of food).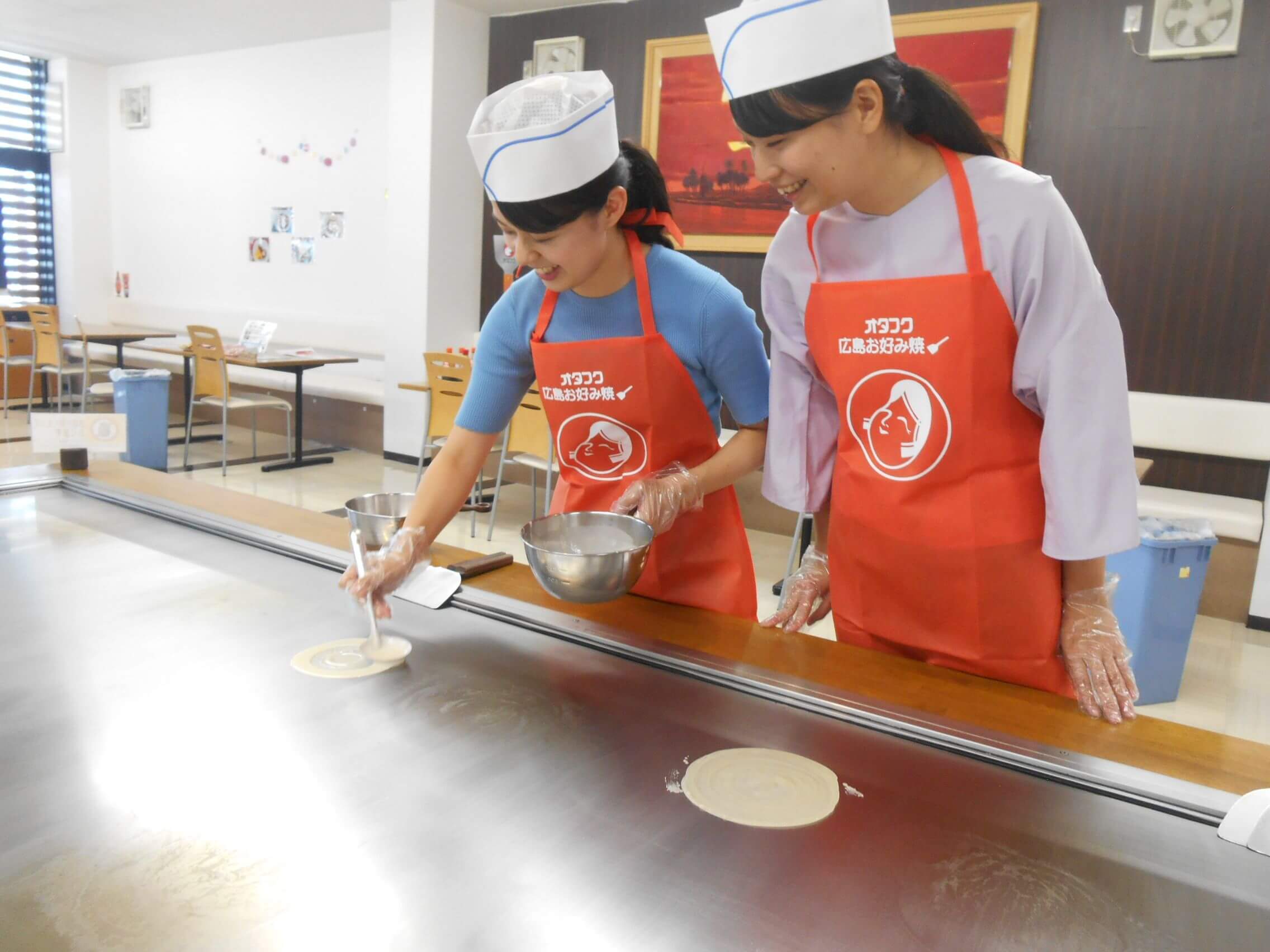 OKOSTA gives you the chance to fry and prepare your own okonomiyaki using a hot iron plate and spatula just like at an okonomiyaki shop in Hiroshima.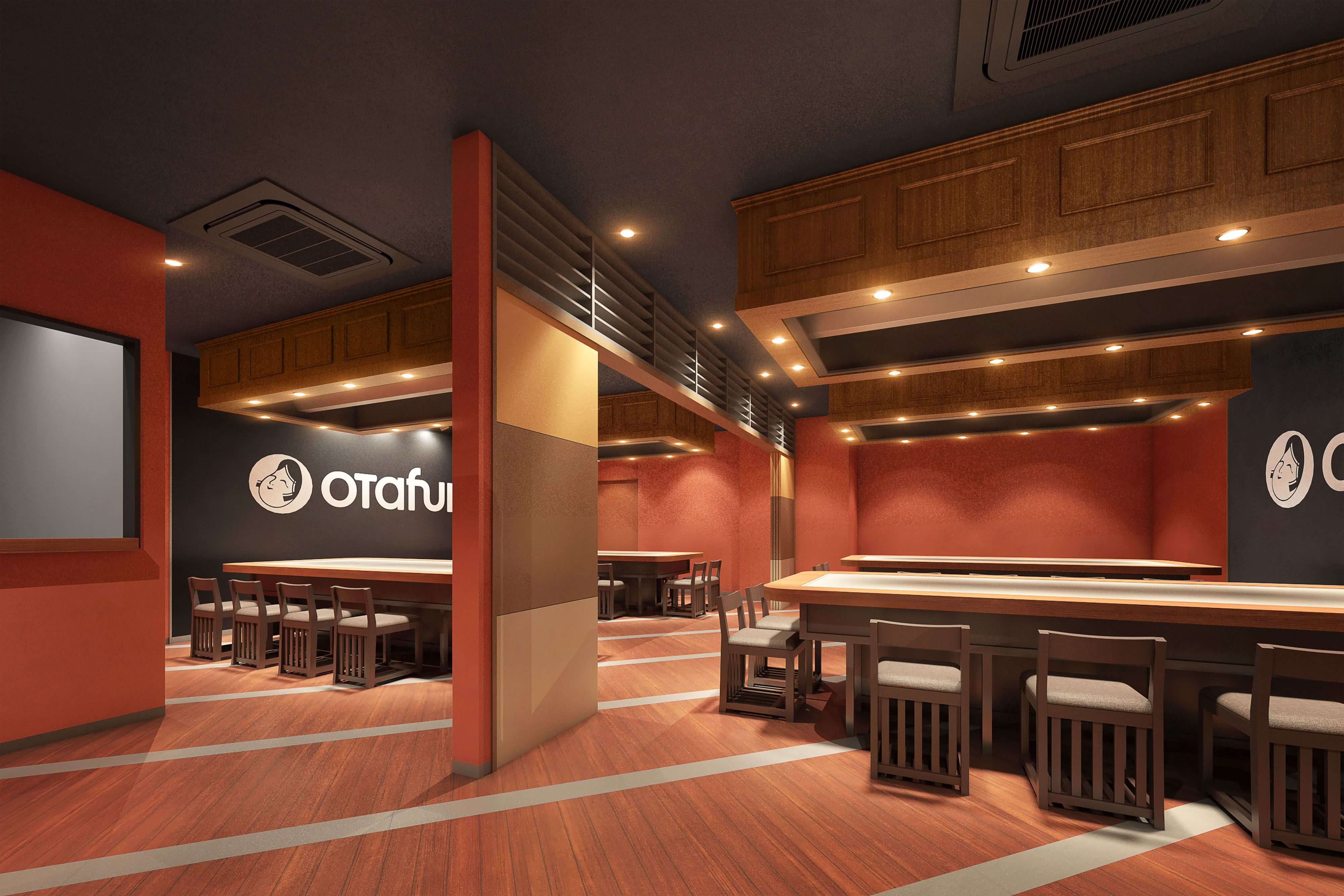 Inside OKOSTA there will be four iron plates available to use. Up to 40 people can try out at once. They also cater for vegetarians by offering options without meat and fish.
Have a hand at making your own okonomiyaki at OKOSTA.
■Information
OKOSTA
Address: ekie DINING TERRACE, 1-2 Matsubaracho, Minami Ward, Hiroshima, Hiroshima Prefecture
Opening Hours: 10:00am-10:00pm (No Fixed Holidays)
TEL: 082-207-1277
Website: https://www.otafuku.co.jp/laboratory/event/okosta.html
Reservations: Telephone & Online
Cooking Times:
[Slot 1] 11:00am-12:30pm
[Slot 2] 1:00pm-2:30pm
[Slot 3] 7:00pm-8:30pm
Evening Set: 7:00pm-9:00pm
RELATED ENTRIES
Keio Plaza Hotel Tokyo Offers Luxurious Accommodation Plan & Tea Ceremony Experience For Families

Keio Plaza Hotel Tokyo, a highly prestigious and magnificent 4-star hotel located in Shinjuku, is now serving an all-new "luxurious" family package which includes a tea ceremony experience and much more. It is currently running from July 20 to September 1.

The rooms offered in the accommodation plan are the hotel's popular Wide Twin Rooms located on the Premier Grand club floor. Use of the Club Lounge is included in the package. The Wide Twin Rooms include two roomy queen-size beds which span 1.53 meters wide which allow parents to sleep comfortably with their children. Rooms also feature their own bathroom facilities.

The package also includes a check-in simulation for children aged 6-12 years where they can get a feel for what it's like to check-in. They will fill in their own check-in cards with parents and receive a ticket for the tea ceremony experience. They will be able to take their card home with them and take a commemorative photo.

The tea ceremony experience will be held on the hotel's 10th floor in the "Shofuan," an authentic tearoom that has been in the hotel since it opened in 1971. Parents and children will receive proper instruction from the tea ceremony teacher before pouring their own tea, allowing them to learn about traditional Japanese culture and etiquette. They will receive a special certificate of completion at the end.

If you're travelling to Japan as a family this summer then enjoy it in luxury at Hotel Keio Plaza Tokyo.

Information

Tea Ceremony Experience and Luxurious Accommodations for Families

Running: July 20, 2019 – September 1, 2019
Price: ¥18,450 per person for the Wide Twin Rooms on the Premiere Grand Club Floor *Usage for 2-4 people (Includes use of the Club Lounge, breakfast, and includes service charge and tax)

Package Includes:

①Tea Ceremony experience for overnight guests (1.5 hours required, children of preschool age or younger cannot participate but are welcome to watch)

②Simulated Club Lounge check-in experience for children and special commemorative photographs available between 2:00p.m. to 5:00p.m.

③Amenity items for mother use (skin care products etc.)

④Commemorative certificates of stays and tea ceremony completion, and photographs presented to guests

⑤Complimentary late check-out at 12:00p.m. (Normal check-out time is 11:00a.m.)

⑥Complimentary use of Sky Pool facilities

Enquiries & Reservations: +81-35322-8000

Keio Plaza Official Website: https://www.keioplaza.com/

Explore The Hidden Beauty, Culture And Local Cuisine Of Hida Takayama In A Yukata

Shimocho is one of the districts of Hida Takayama and is overflowing with traditional culture that you absolutely must experience. To make the most of your trip, there is a summer yukata-wearing programme running from July 20th which is the perfect opportunity to wear cooling and refreshing Japanese clothes while strolling and exploring the streets. 

This year will be the 7th time the programme has been run. The Hida Takayama de Nippon no Natsu Yasumi programme allows visitors to dress in a comfortable and cooling yukata, stroll, explore, try different foods and enjoy the culture of the area. This year's theme is "romance and yukatas" and gives visitors the opportunity to enjoy programme-limited desserts and the rich culture of the district.  

Discover Hidden Beauty with the Stroll Map

Visitors will be given a map packed with wonderful spots of the area. The map will also include the destinations of 31 shops where you can enjoy special experiences, meals and desserts that are limited to those who take part in the yukata programme. Recommended spots to visit are also drawn on the map in a very cute handwriting-like style, so you can stop by these places easily while enjoying your walk. There are even many places on the map that only a local would know about. 

Some of the special benefits of the programme allow you to enjoy the best regional cuisine that Hida has to offer, including the wonderful experience of restaurants that have been loved by the locals for generations, a beef delicacy restaurant, and much more. Besides food, the programme also gives you the opportunity to witness the beautiful festival floats used during the Takayama festival at the Takayama Matsuri Yatai Kaikan. You can also enjoy experiencing baking your own senbei crackers and gold panning.  

The programme includes a wide range of experiences for you to enjoy from local shops to food to culture to some new experiences. 

 An old-style café called Sabou Usagi is particularly popular with the locals. Here, the coffee is made using a vacuum coffee maker. With the summer programme, you can enjoy the delicious heart Tiramisù served here.

The stroll map includes a variety of locations such as the Takayama Tourist Information Centre, Hida Takayama Tourism Convention Association, Hida Takayama Travel Hotel Association and much more. The map also includes some of the accommodations available around Takayama, some important train stations and much more. You can easily download this map from the official website. (Japanese only )  

Stroll the Streets in an Elegant Yukata

Change into a traditional Yukata that matches the beautiful surrounding townscape. There are four shops Yukata rental shops available to pick up your favourite Yukata, so there is no need to worry if you did not come prepared. There are also some accommodations that allow for yukata rental. 

If you decide to join the Hida Takayama Nippon Natsu Yasumi programme, make sure to share your beautiful memories on Instagram with the hashtag #Hidasummer 

Information

Hida Takayama de Nippon no Natsu Yasumi Programme

Running: July 20 ー September 8, 2019 

Location: Shimocho, Takayama (in the general area of Sakurayama Hachimangu Shrine, Kamiichinomachi, Takayama, Gifu)

Official Website:  https://hida-natsu.jp/

Tokyo Stroll: Shopping & Sightseeing with Mozuku-kun the Dog #5 – Uzumako Ceramic Art School

It's been a minute since we last ventured out with Japanese model Yuna Yabe and her beloved pet pup Mozuku. If you're new to this feature, Yuna Yabe takes her trusty partner Mozuku to various hot spots in Japan that you can enjoy with your pet dog. Their relationship continues to deepen in this priceless experience.

Today, Yuna and Mozuku head to Uzumako Ceramic Art School which is close to Shiba Park. You can get a good view of TokyoTower from this famous park.

What's unique about this art school is that visitors are allowed to take their pets with them. So this means you can take your dog with you to do some ceramics!

Yuna has always had an interest in ceramics. And what better way to experience creating something than with her partner in crime Mozuku! With him tottering beside her, she headed through the entrance curtain with a spring in her step.

When you enter the classroom, there are lots of examples of pottery ware lining the shelves. The room has that smell of craftsmanship which lingers as you begin the class with a demonstration by the teacher. Once you have your apron on and are fired up to begin, it's time to start.

The work begins with kneading the clay to make its firmness uniform. This step helps prevent air bubbles from forming.

Yuna asked the teacher many different questions as she enjoyed kneading her clay. "Where does ceramic work originate from?" "What kind of things to other dog owners make when they come here?"

"What's Yuna up to?" Mozuku's puzzled face seemed to imply as he listened to Yuna and the teacher talk.

Yuna turned to Mozuku and said to him, "I'm going to make you a food bowl!" It seemed like the message got through as his face read, "Looks like my owner is making something just for me."

Yuna wet her hands with some water and began forming a hole in the centre of her clay bundle. The hole forms and gets bigger as the pottery wheel spins.

Next, she used both of her hands to ensure the thickness of the bowl was even all the way around.

"Amazing! The shape of the clay changes in an instant!"

By adding a little bit of pressure the pile of clay can change shape rapidly. It's like a living thing.

"It's like the clay is my own child. I wanna wrap it up!"

Once the shape is formed, Yuna cut around the edges. She is a skilled individual, she got the hang of it straight away.

Mozuku sat right beside Yuna, quiet and curious.

"Is it my turn yet?"

He seemed itching to have a go at making something himself too.

He watched over Yuna's work from atop the table.

"I wanna try spinning the wheel too!"

Mozuku in fact had the most important job of all. Yuna popped a wooden mould onto his paw and stamped a paw print into thebottom of the bowl.

"There we go!" said Yuna

Mozuku mustered all of his strength to make his mark, his facial expression unusually serious as he carried out his big task.

Time to check if the print was done properly!

Here's the final product―Mozuku did a great job!

Their teamwork paid off as they were able to create a really cute dog bowl. The tiny footprint is packed with pet love. The art school actually sells a lot of different cute and stylish pet items but the owner making their own makes it unique―the only one in the world.

If that love is able to get through to your pup, the food they eat from the bowl is sure to be even more delicious.

Thanks for your help, Mozuku.

"I can't wait to fire it!" Yuna's excitement was peak from start to finish. She was very satisfied after the class finished.

After two weeks of waiting, the bowl was completely finished.

Why not try creating something unique special for your own pet―together with them?

Model: Yuna Yabe/Mozuku @yunaaay1030

Text: Ai Watanabe

Photographer: Kayo Sekiguchi

Translator: Joshua Kitosi-Isanga

Information

Uzumako Ceramic Art School
Address: Sekisui House Floor 1F, 3-29-11 Shiba, Minato Ward, Tokyo

Business Hours: 10:00-19:00

Access: https://www.uzumakotougei.com/en/access.html

TEL: 03-6809-6363

Official Website: https://www.uzumakotougei.com/en/index.html

*The course Yuna took with Mozuku was the "Pet Ceramics Plan" where you can make 2-4 ceramic items and fire them. For your first try the staff will carve and glaze the final product to completion. This can be picked up one to one-and-a-half months after your course for ¥4,500. Please check the website for more details.

*Obedient dogs permitted. Please note that there are other participants so dogs who bark a lot or cannot relax are not permitted.

TALENT PROFILE

Yuna Yabe

Yuna Yabe won the grand prix prize at the "Zipper×ASOBISYSTEM Model Auditions" at the age of 15. She is an expert not only in fashion but make-up and video editing too. She's an influential figure to the people in her generation. Recently, her work has expanded greatly, such as appearing in music videos. Her activity continues to grow and looks to be very promising indeed.

Visit Japanese Family Homes and Learn to Cook Authentic Japanese Food With airKitchen

airKitchen is an online service gaining popularity by inviting foreigners travelling to Japan to experience what it's like to cook at home there.

The number of foreign visitors to Japan has been on the rise in recent years, and with the Tokyo Olympics right around the corner, that number is predicted to continue increasing. One shift happening amongst travellers to the country is their desire for more experience consumption over material consumption. This shift has been noted by the Japanese government and companies who are pushing to offer more experience-based content to foreigners.

One such company doing just this is the online platform service airKitchen whose popularity is only continuing to increase. By using the website, foreigners can choose from a long list of Japanese hosts who will teach them how to make many different Japanese dishes in their very own homes. Bookings and payment can both be done via the company's official website. airKitchen launched in April 2018 and by April this year it already has over 4,000 users.

airKitchen's popularity can be accredited to it satisfying overseas visitors' desire to experience everyday Japanese life. They will cook authentic Japanese food in a common Japanese-style kitchen. In 2013, Washoku ("Japanese Food") was registered as a UNESCO Intangible Cultural Heritage. The appeal of Japanese food is on the rise and is sure to become even more popular.

airKitchen Introductory Video

Some of the most popular foods taught on the website include gyoza, bento and sushi. A total of three hours are allotted for each experience which includes both the cooking and eating time. The price for each service varies but the average is ¥5,000 per person. The biggest ratio of nationalities come from Europe and Australia and range from couples to families.

If you're travelling to Japan, why not book with airKitchen yourself and get a taste of everyday Japanese home life?

Rilakkuma-themed Japanese-style cafe Rilakkuma Tea House opens in Itsukushima, Hiroshima

Japanese-style Rilakkuma cafe Rilakkuma Tea House will permanently open up its second shop in Itsukushima, Hiroshima.

Itsukushima shrine located in Miyajima of Aki is the symbol of the shop. The large, elegant scarlet shrine gate that floats in the water is built entirely of wood and is one of the most beautiful shrine gates in Japan. The main shrine building has a long, honourable history as a world heritage site. As it was built by the sea, the beautiful wooden structure is famous worldwide.

 The Rilakkuma Tea House represents the shrine's traditional wooden architecture style and the warm atmosphere created by wood. Rilakkuma's favourite food, honey, is also a main theme.

The healthy menu and Japanese-style dessert menu which are popular at the Rilakkuma Tea House will also be available at the Itsukushima cafe. There are also dishes that use Miyajima and Hiroshima's famous delicacies including oysters and lemons. This is a flavour adventure you can only enjoy in Hiroshima!

Rilakkuma eel and oyster tempura gozen ¥1,580 (tax included)

Rilakkuma is taking a nap on a bed of fried eggs. Enjoy the crunchy eel and oyster tempura along with three varieties of traditional Japanese-style sides.

Yellow bird and fried oyster curry ¥1,280 (tax included)

This yellow bird is made from saffron rice and is topped with crispy fried oyster, which is the perfect match for the deep-flavoured curry!

There is also a dessert menu and a takeaway menu too! All the menus are packed with Hiroshima goodness!

Rilakkuma chilling out in the autumn leaves ー Japanese-style chocolate banana parfait ¥1,280 (tax included)

A bridge made from banana stretches over a valley of autumn leaves in a beautiful arch shape. The banana ice cream is complemented with gyuhi mochi cake and warabi mochi. The chewy texture of this Japanese parfait resembles banana daifuku cake!

Korilakkuma Seto Inland Sea lemon chiffon  ¥980  (tax included)

This is a fluffy chiffon cake that uses Seto Inland Sea lemons and honey. The cake is sprinkled with berries, and lemons slices decorate the cake to resemble flowers, creating a sweet yet sour flavour.

Delicious Rilakkuma/ Korilakkuma honey sandwich  ¥600  (tax included)

The Rilakkuma Brioche Bread and Korilakkuma White Bread are filled with different ice cream flavours! Those cute round eyes will win you over in no time! ♪

*Takeaway item

Rilakkuma autumn leaves manju (pack of 2) ¥350  (tax included)

These cute Rilakkuma autumn leaf-themed manju are an Itsukushima original!
*Takeaway item

Momiji manju (includes 8)  ¥1,200/Decorated wooden paddle(small, 5 patterns) ¥1,600 each/Kumano makeup brush /small dish (7 varieties) ¥800 each  (all prices with tax included)

There will also be Itsukushima Rilakkuma Tea House original goods! Of course, this includes the Itsukushima's speciality momiji manju buns, momiji wooden paddles and art overflowing with Itsukushima's specialities such as lemons!

There is just so much on the limited edition menu and there are just so many goods too! Check out the official website too! ♪

Information

Itsukushima Rilakkuma Tea House
Address:537, Nakanochohama, Miyajimacho, Hatsukaichi 739-0500,
Opening hours (subject to change):
Tea House :10:30 ー 17:30 (Lunch last orders: 16:30  Cafe last orders: 17:00)

Takeaway:10:00 ー 17:30
Shop:10:00 ー 18:00

Open all year round
Open from:Thursday 25/04/2019
※ It is possible that the reception is closed even during order times.

Rilakkuma Tea House official website:http://rilakkumasabo.jp

CHANEL Beauty Event 'CHANEL MATSURI' Taking Place in Tokyo, Kyoto & Hiroshima

CHANEL is clashing with Japanese culture for a special event titled 'CHANEL MATSURI' that will take place in Tokyo, Kyoto and Itsukushima (Hiroshima). The Tokyo event began on September 28 and the Kyoto and Itsukushima events will start on October 31 and November 1 respectively.

The locations the events are taking place in feature the iconic look of a Japanese festival, or matsuri, taking on the theme 'Red Celebration.' Guests can look forward to enjoying the world of CHANEL makeup together with a string of content laced with a variety of red nuances and textures.

The "Touch Up Zone" is inspired by a Japanese yatai, a type of stall seen at festivals in Japan. Guests are free to try a range of makeup products including the Rouge Allure Liquid Powder and Rouge Allure Velvet Extrême which are on sale in Japan from October 5.

There will also be a range of events and games at the festival including "RED BALL" where people must scoop up super balls with a variety of tones and textures, "CHANEL KUJI" which will be a lottery-type game where red pieces of paper with numbers written on them are drawn, "SONBONBIKI" where people can receive a present depending in which red gradation thread they pick, and more. There will also be pre-sales of CHANEL's newest Rouge Allure products which are set to be released in Japan on October 5.

Enjoy a celebration of makeup and Japanese culture at CHANEL MATSURI.

Information

CHANEL MATSURI RED CELEBRATION

Dates/Times/Locations:

・Tokyo: September 28, 2018 – October 8, 2018 (11:00-19:00) @ Roppongi Tenso Shrine (7-7-7 Roppongi, Minato Ward, Tokyo)

・Kyoto: October 13, 2018 – October 21, 2018 (11:00-19:00) @ Rokkaku-dō (248 Dono-mae, Higashinotoin-dori, Rokkaku-nishiiru, Nakagyo Ward, Kyoto)

・Itsukushima: November 1, 2018 – November 11, 2018 (10:00-17:00) @ Hiroshima University of Economics, Seminar House (1175 Miyajimachō, Hatsukaichi, Hiroshima Prefecture)

CHANEL MATSURI RED CELEBRATION Event Website: https://matsuri.chanel-beaute.jp/

PARCO Department Stores in Japan to Undergo Huge Renovations

PARCO department stores across Japan are undergoing renovation from this autumn to early winter to build them out approximately 21,000m². The work is being set out to create new ways to add value by offering expansive lifestyle to adults. The renovation will allow more popular cosmetic shops to be incorporated as well as a strengthening of beauty services and food variety.

The main Hiroshima branch of PARCO is remodelling its entire first floor with the slogan "LIFE with PARCO" in mind in an effort to increase convenience for people living in the city. It will be decked out with cafes, flower shops, cosmetic stores, shoe shops and much more, catering to a wide range of different customers.

The Fukuoka branch of PARCO is introducing a shiba inu dog cafe where you can enjoy a blissful coffee time in a retro environment while petting the pups. There will also be a new beauty salon that offers a range of services like cosmetic acupuncture, cosmetic correction, and more. As well as that, there will be a supplement shop stocking items for health and beauty, and many other shops.

The Nagoya branch is going with the tagline 'Watashi Update' (Updating Myself) and renewing their fitness club to offer new amenities and programs, as well as incorporating high quality fashion shops. They will cater to all your lifestyle needs.

The Kichijoji branch is getting a mini theater complex with 5 screens and 300 seats as well as a symbolic bakery and cafe that you'll find on the first floor.

It will be exciting to see just how things change at PARCO and when we can at thew brand new stores.

MIOCHIN Challenges Herself to Designing an Original Phone Case

What kind of phone case do you use? Finding the right one for yourself can be tougher than it seems. MIOCHIN―an illustration and creator working under the name MIONOSEKAI (Mio's World)―is also facing the same problem. She's looking for a case that goes with her glasses. Searching far and wide in Harajuku, you end up with one that's too big to fit in your bag… what would be better making your own. That's what MIOCHIN thought to herself, so she went and tried Web Deco Smartphone Case where you can create your own original designed case at reasonable price.

With Fun Create, you can design your own original merchandise online and order it. As well as creating your phone cases, you can make mobile batteries, uchiwa fans, name holders, mouse pads and more.

Web Deco Smartphone Case uses the JPEG format for designs. You can of course use photos saved on your phone on the site. MIOCHIN wanted to illustrate her own case, so she first of all used the ibisPaint app to draw a picture.

MIOCHIN began using a stylus one week ago. Up until then, she only used her fingers on her touch screen and drew on paper. She begins by drawing a rough outline in black and is super fast! "I draw it as I see it in my mind," she says.

Here's the completed outline before it's coloured! Flower patterns are her thing, but this time she drew her design with some star characters. For colouring, she used the same ibisPaint app.

Colour is a must-have in Mio's World. "Today's piece will be colourful as well! The theme is psychedelic pop!" she said, picking colours as she saw them in her head.

Here's the final piece coloured in. She signed the characters (which she hasn't named yet) with "MIONOSEKAI." It took only 45-minutes to complete. She's incredible!

She then saved the illustration on her phone as a JPEG file.

This kind of phone case design definitely wouldn't sell in the real world. The choice of designing your own case sounds too good to be true when looking to get your hands on one with an original design!

MIOCHIN is now beginning her order on Web Deco Smartphone Case. You first go to the Fun Create webpage and select "Web Deco Smartphone Case" (ウェブデコスマホケース) from there.

Select the type of phone you're using and initiate the design. The price is a shocking ¥1,580 for one case. It's very reasonable, so you can easily try it out.

Choosing "Select Photo" (写真を入れる) lets you locate the JPEG file your saved on your phone. You can edit the photo to how you want it including rotation and resizing. If you just want to use an illustration or photo as it is then this is all you need to do. But if you want to decorate your image even more you can even add letters and stamps.

Once the design is complete, add it to your cart and head to the order page. If you order several designs at once you will receive a discount, making the price even more reasonable.

Another aspect worthy of note is the speed. If you order by 8am it will be dispatched the same day! This makes it a great option if you're in need of a last minute present.

Here are MIOCHIN's thoughts after finishing up: "The site is thoughtful. I was able to work through everything without getting lost at all. It was super easy! I can't wait for it to arrive."

MIOCHIN's original design phone case arrived in the mail! Her results paid off more than she thought―she was very satisfied with the result!

Everyone should try their hand at designing their own personal phone cases with Web Deco Smartphone Case too!

For MOSHI MOSHI NIPPON readers, we also recommend the Sengoku Busho version! You can add the family crests of popular military commanders like Oda Nobunaga and Hiroyuki Sanada

■Information

Fun Create

iPhone5・5s・SE ¥1,580

iPhone6・6s・7・8 ¥1,580

iPhoneX ¥1,580

iPhone6+・6s+ ¥1,780

iPhone7+・8+ ¥1,780

Ride Down Mount Fuji on a Bicycle with the New Activity Service BonVelo

The new bicycle activity shop BonVelo will open on June 1, offering a range of exciting activities including 'Mount Fuji Downhill' and 'Mount Fuji Hill Climb.'

Mount Fuji Downhill has mountain bikes delivered all the way up to Mount Fuji's 5th station so you can ride down without stopping. This new activity is aimed at people who've made the effort to go to Mount Fuji and want to have some fun. Daisuke Imanaka, the first Japanese person to compete in Tour de France, was appointed as the project adviser of this activity, which is sparking much attention.

 

The shop's name bon velo is French and means 'good bicycle.' Each activity they have on offer makes use of high grade mountain bikes and electronic sports bikes that can ride for you.

For example, if you take on the Mount Fuji Downhill Subaru Line course, a mountain bike will be delivered to the 5th Station at the entrance of the Yoshida Trail on Mount Fuji. From there, you will cycle down to the bottom, offering a truly special experience that you can't easily get anywhere else.

 

In some other courses, like the Hill Climb course, you'll get to use an e-bike. Since they are equipped with a motor, you won't have to exert yourself, meaning even bike beginners or novices can enjoy themselves. You can even enjoy your ride as a couple or with friends.

Another great aspect is that there are plenty of activities for people of all levels, as well as people of all ages.

Experience the thrill of cycling down Mount Fuji yourself!

■Information

BonVelo

Plans & Prices:

・Mount Fuji Downhill Subaru Line Course

High Grade Mountain Bike w/ Semi Fat Tires

Time Required: 2-3 Hours

Distance: Approximately 30km

Price: ¥12,000 per person

This downhill course plan will deliver the bike and user to Mount Fuji's 5th Station at the Yoshida entrance.

・Mount Fuji Downhill Umagaeshi Course

High Grade Mountain Bike w/ Semi Fat Tires

Time Required: 2-3 Hours

Distance: Approximately 17km

Price: ¥9,800 per person

This downhill course plan will deliver the bike and user to Yoshida Umagaeshi on Mount Fuji.

・Mount Fuji Hill Climb Course

Electronic Sports Bike w/ Semi Fat Tires OR High Grade Mountain Bike

Time Required: 4-5 Hours

Distance: Approximately 60km

Price: ¥10,000 per person (e-bikes are an additional ¥5,000)

This plan is a round trip course from the shop to the Subaru Line on Mount Fuji.

・Lake Kawaguchi Pottering Course

Electronic Sports Bike w/ Semi Fat Tires OR High Grade Mountain Bike

Time Required: 2-3 Hours

Distance: Approximately 24km

Price: ¥3,000 per person (e-bikes are an additional ¥5,000)

This course plan is a cruise cycle from the shop around Lake Kawaguchi at Mount Fuji.

Website: http://bonvelo.jp

Top 10 Landmarks in Japan – Popular Tourist Spots Announced by TripAdvisor

Travel and restaurant website TripAdvisor® has unveiled the most popular landmarks around the world of 2018 for its Travellers' Choice Awards.

This is the sixth edition of this ranking. 759 famous locations throughout the world with cultural and historical backgrounds were selected. Taking the top spot this year once again was Angkor Wat in Cambodia. From Japan, Fushimi Inari-Taisha ranked in at number one for the fourth year in a row for the Japanese selections. It also placed 24th worldwide and 5th in Asia.

Seven brand new locations made it into the ranking, including Old City (Switzerland) and London Bridge (UK). In the Asia category, Gurudwara Bangla Sahib (India) and Supertree Grove (Singapore) appeared for the first time. Itsukushima Shrine in Hiroshima Prefecture made its debut in the list for Japan.

Let's take a closer look at the most popular tourist landmarks that ranked from Japan.

Top 10 Landmarks in Japan

(*Numbers in brackets denote their position last year.)

1st (1) – Fushimi Inari-Taisha, Kyoto

2nd (2) – Kinkaku-ji, Kyoto

3rd (6) – Hiroshima Peace Memorial, Hiroshima

4th (5) – Senso-ji, Tokyo

5th (8) – Todai-ji, Nara

6th (3) – Kiyomizu-dera, Kyoto

7th (10) – Himeji Castle, Hyogo

8th (10) – Meiji Shrine, Tokyo

9th (9) Tokyo Metropolitan Government Building, Tokyo

10th (First Time Ranking) – Itsukushima Shrine, Hiroshima

*Source:

https://www.tripadvisor.jp/TravelersChoice-Landmarks-cTop-g294232

Fushimi Inari-Taisha in Kyoto placed number one once again for the fourth year in a row. The red 'floating' torii gate is truly a beautiful spectacle.

Kinkaku-ji placed second again with its dazzling and gorgeous yellow appearance.

In third place was Hiroshima Peace Memorial, a symbol of peace and a UNESCO World Heritage Site with a rich history

Full details can be found over on TripAdvisor, so be sure to reference it during your Japan travels!

Rental Go Kart Service BOSO KART Opens in Minamiboso, Chiba Prefecture

BOSO KART offers the chance to climb into a go kart and go riding around the streets of Minamiboso in Chiba. They have just launched a new set of courses for tourists. The kart at the front will act as a navigator, so even first-timers to go karting can get involved with the fun.

The Minamibososhi Sight Seeing Information Center started up this new set of courses in responses to the large amount of foreigners using rental karts in the city.

Go karting around the city is especially popular with foreigners there. But this go karting experience is a little different, instead serving as a tour where you can enjoy following the lead car up front to showcase places of scenic beauty.

There are three courses in total, one of which begins with the Chikura Shiokazeokoku as the starting point. The only requirements to ride are a either a driver's licence, ordinary motor vehicle license, or international driving permit.

The service also operates on weekdays, with the starting point at Chikura Shiokazeokoku. You can also buy tickets in advance via Lawson Tickets.

Experiencing riding around Minamiboso on a go kart while checking out the sights with a tour guide!

■Information

BOSO KART

No Fixed Holidays. (From Golden Week it will be closed every Wednesday, the same as Chikura Shiokazeokoku)

Opening Hours: 10:00-15:00

Departure Times: 10:00 / 12:00 / 14:00

Reception: Designated booth at Chikura Shiokazeokoku

Starting Point: Chikura Shiokazeokoku

Lawson Tickets: http://l-tike.com/sports/bosokart/

Courses

Izu Islands & Ocean View Course (Approximately 2 hours) – ¥6,500

'Southernmost' Drive Course (Approximately 1 hour) – ¥4,500

Nostalgia Course (Approximately 40 minutes) – ¥3,500

Extraordinary "experience nature" programs in 2018 summer offered by "Hoshinoya" throughout Japan

Japan's first luxury hotel that offers extraordinary experiences "Hohinoya" is offering many kinds of programs. In this article, I will introduce to you some programs that they are going to offer from summer of 2018.

 Hoshinoya Taketomi Island "personalized tour with guides acquainted with Iriomote Island."

"Hoshinoya Taketomi Island" located on Taketomi Island, Okinawa will offer activity tours where jungle butlers acquainted with Japan's last treasure spot, Iriomote Island will arrange the tours. The contents and the schedule of the tour can be adjusted at your own will. On this tour, you can stay at Taketomi Island and enjoy the jungle of Iriomote Island and the rich nature of the Yaeyama Island Chain.

■Information

Iriomote Island Jungle Butler

Period: throughout the year

Fixed number: one group per day

Reservation must be made 7 days before (by 17:00) via Hoshinoya Taketomi Ilsnad's HP

Hoshinoya Karuizawa "Summer-Season-Limited Special Seats of Morino Hotori café&bar"

At "Mori no Hotori café&bar" lodgers of "Hoshinoya Karuizawa" located in Karuizawa, Nagano Prefecture can use offer summer-season-limited seats between the 1st of July, 2018 to the 31st of August. This spce will be prepared under the concept of "offering a roofless private space." They are planning to offer 3 kinds of Japanese cocktails related to the Shinshu Area. Let's enjoy the nature of Karuizawa which is known as one of the most famous summer retreats in Japan.

■Information

"Mori no Hotori café&bar Special Seats"

Period: 2018/07/01 to 08/31 (fixed holiday is undecided)

Time: 20::00 to 23:00 (L.O. 22:30)

Fixed number: two groups (two persons per group)

Only the lodgers of Hoshinoya Karuizawa can use the seats

Fees: drink fee + charging fee (500 yen) (tax included, service fee (10%) not included) ※lodging fee is not included
Making a reservation is unnecessary

The seats cannot be used depending on the weather condition.

Hoshinoya Fuji "Summer Wild Game Dinner"

Japan's first grumping resort "Hoshinoya Fuji" located in Yamanashi Prefecture will offer an experience-based dinner plan named "Summer Wild Game Dinner" where you can enjoy eating special menus items cooked in a Dutch oven in the open-air dining space. The summer-season limited seasonal menu itmes use "venison" and "brawn." They offer 5 kinds of courses that use rich flavored wild game combined with Yamanashi Prefecture's (the prefecture is known as "the fruits kingdom") seven kinds of summer fruits.

■Information

 "Summer Wild Game Dinner"

Period: 2018/07/01 to 08/31

Time: 18:00~, 18:30~

Fixed number: six groups (18 persons)

Lodgers who are older than 13 years old can participate in this dinner program

Fee: 15,000 yen per person (tax, service fee (10%) and lodging fee is not included)

Reservations must be made one before (by 18:00)

Reservations can be made via the official website

※Please note that the menu itmes and ingredients might be changed according to the buying situation

Hoshinoya Tokyo "2 Days and 3 Nights Spa Program where you can rest at aJapanese accommodation / Shinkokyu (deep breath) Yojo (rest)"

The spa program named "Shinkokyu Yojo" will start from the 1st of June 2018 at a Japanese accommodation in Tokyo. You can learn about how to maintain your health and a balanced mind and body by taking a deep breath. The program includes stretching lesson, an aroma experience, spa treatment, healthy meal and hot spring experience. Let's learn about the method of breathing to become healthy.

■Information

Shinkokyu Yojo

Starting date: 2018/06/01

Fee: 147,000 yen per person (tax and service fee (10%) are not included)

Fixed number: 1 group (2 persons) per day

Please make a reservation via the website 14 days before

Only the lodgers of the accommodation can participate in this program

Hoshinoya Kyoto "Activity where you can observe cormorant fishing, a summer feature in Arashiyama"

"Hoshinoya Kyoto" located in Kyoto, Arashiyama will hold "Private Ukai (cormorant fishing) Kanshobune (observing from the boat)." In this activity, you can observe the summer feature of Arashiyama "cormorant fishing" at "Oi River" which flows in front of the accommodation. Tea ceremony dishes using the motifs of Arashiyama's views and histories will be served to the participants. You can also listen to the sound of Shamisen and drink Champaign.

■Information

"Private Ukai Kanshobene"

Date: 2018/07/01 to 09/23 (except 08/16)

Time: 19:00~ (18:30~ – 09/01)

Departing/arriving place: Hoshinoya Kyoto

Fee: 58,300 yen per person (tax and service fee (10%) are not included) ※lodging fee is not included

Only the lodgers of Hoshinoya Kyoto can participate in this program

Fixed number: 1 group per day (1 group – 2 to 4 persons)

Reservation must be made 7 days before via the website

 Hoshinoya Kyoto "Staying Experience in Okuarashiyama"

"Hoshinoya Kyoto" will hold 5 summer/waterfront activities named "Okuarashiyama Noryo Taizai (staying experience) from the 1st of July 2018 to the 31st of August. The activity includes events such as "Okuarashiyama's Noryoyuka," "Mizube no Yaza" where you can experience stretching/meditation lessons at nighttime and "Noryobune Lunch" where you can enjoy eating lunch on a boat. Why not avoid the summer heat and enjoy the culture of Okuarashima filled with maple trees.

Why not participate in one of the events noted above this coming summer!

■Information

Hoshino Resort official website;