Krispy Kreme Doughnuts Japan have announced that they will release four Halloween themed doughnuts this year with black and pink as the primary colours. They will be available from September 12 to October 31.
The black cat is a new entry to KKDJ's Halloween doughnut range this year, with the jack o' lantern and spider being returning regulars. The doughnut dough too is new, coming as pitch black and made with bamboo charcoal powder.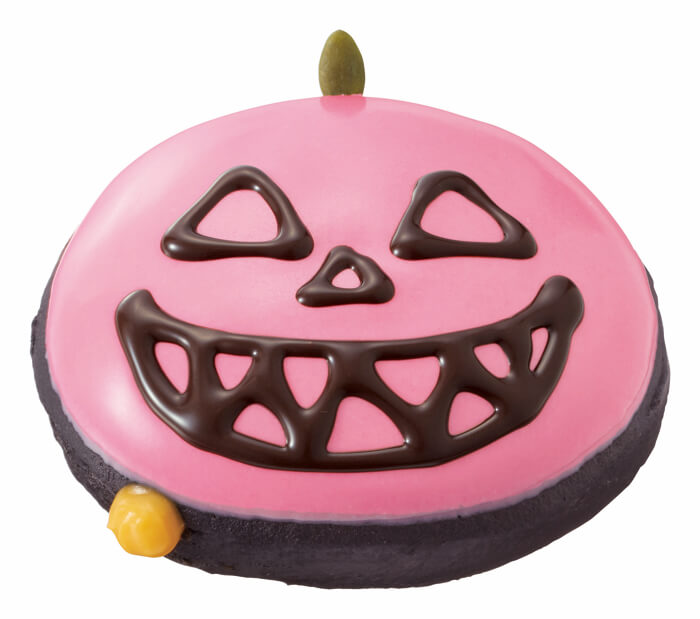 Pink Pumpkin Jack – ¥220
The jack o' lantern is a classic choice during Halloween at Krispy Kreme in Japan, but this year it's arriving in a new colour. The black doughnut is filled with rich pumpkin cream and coated with pink coloured and vanilla flavoured chocolate.
Black Cat Chocolate – ¥250
Black Cat Chocolate is the new kid on the block in KKDJ's Halloween range. This cute black kitty is filled with sweet caramel custard. Its eyes and whiskers are made of white chocolate and pupils and nose from pink chocolate. The sweetness of the caramel custard isn't too strong so it's recommended for kids too.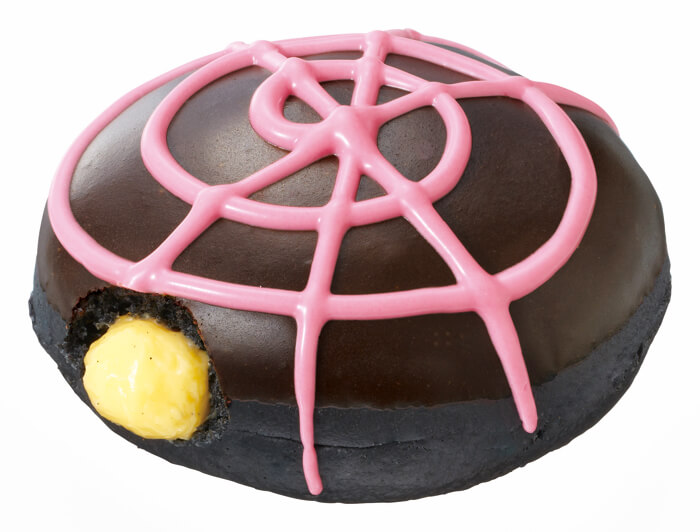 Pink Spider Custard – ¥200
This doughnut is inspired by a spider's web and takes on Krispy Kreme's classic chocolate custard flavour. The web is made from pink chocolate and it's filled with custard that has vanilla beans in it which when combined with the velvety chocolate icing has become a regular favourite.
Halloween Old Fashion – ¥200
This doughnut is made with old fashioned chocolate and a richer bitter chocolate.
KKDJ are also releasing a Halloween dozen box that's coupled with their most popular Original Glazed® doughnuts, as well as a colourful 'mini box' of 20 that includes a range of different monster doughnuts. Both boxes will also come in original packaging from October 1.
As well as doughnuts, they are bringing out a hot Sweet Potato Latte and the Krispy Frozen Sweet Potato. Sweet potato is an autumn ingredient in Japan so you can embrace the season if you order these items. They get their sweet potatoes from Tanegashima in Kagoshima Prefecture. They're high in sugar content.
Enjoy the Halloween season even more in Japan with friends and family with some delicious doughnuts from Krispy Kreme.
■Information
BLACK OR PINK?HALLOWEEN
Available: September 12, 2018 – October 31, 2018
Krispy Kreme Doughnuts Japan:
https://www.krispykreme.jp/