Shinagawa Station is a convenient location for travel as not only do bullet trains arrive and depart there but it's also very easy to get to airports.
The Tokyo Meat Market takes place every October in Shinagawa which brings people flocking from afar to get their teeth stuck into the meat on offer. In line with this year's market, another event titled "Shinagawa MEAT LOVERS" will take place at ecute Shinagawa South from October 1 to 21.
Take a look below to see what you can expect to look forward to at the event.
Meat Sandwiches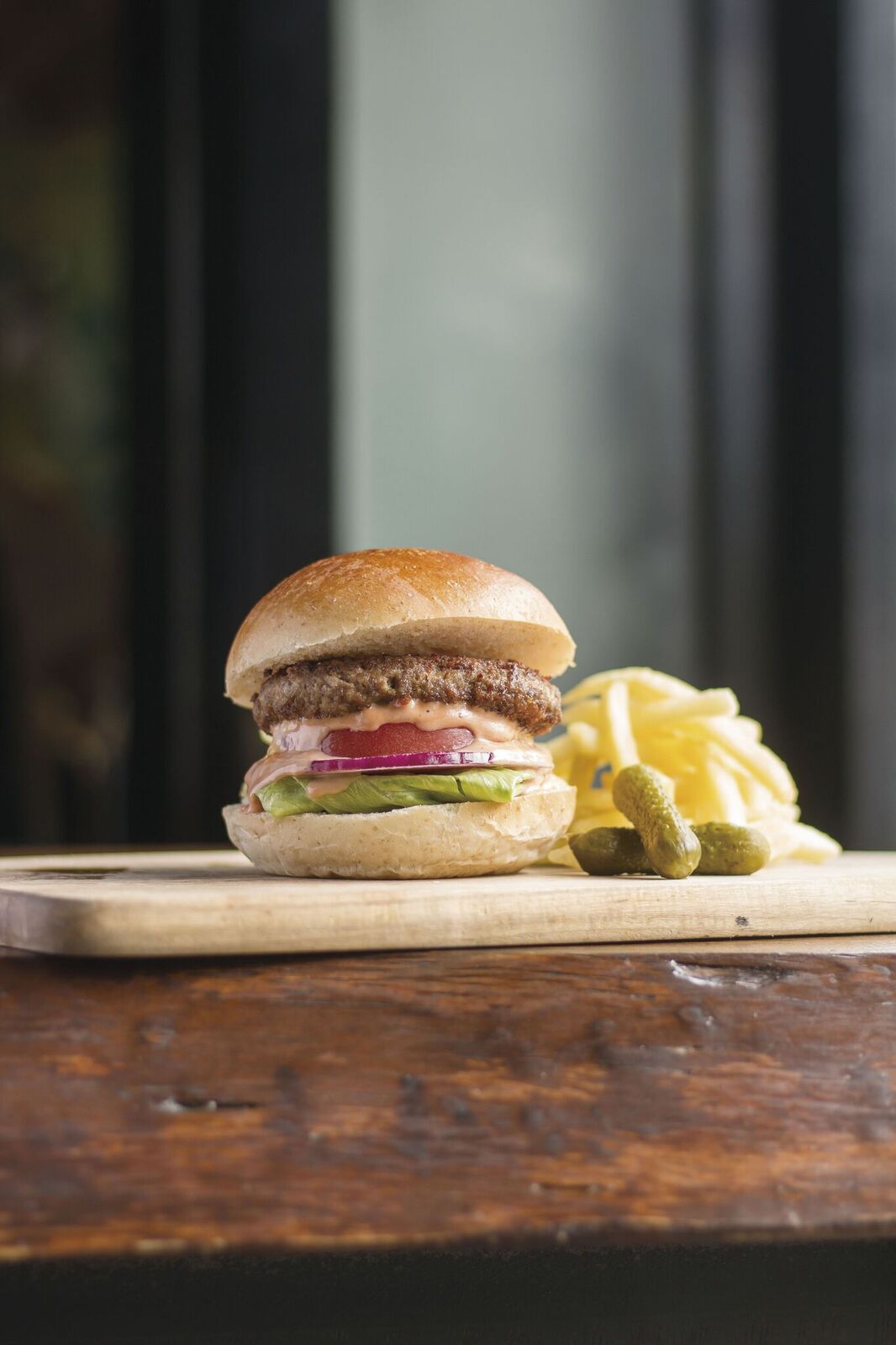 TAMEALS Classic Burger w/Fries – ¥900 @ TAMEALS (ecute Shinagawa South)
This burger boasts a filling patty with an original bun made completely with whole grain flour that both hug together to make the perfect combination. If you're looking for a quality burger then don't pass up this opportunity. Served from 11:00am.
La Terre Hot Dog – ¥378 @ Boulangerie La Terrie (ecute Shinagawa South)
La Terre's hot dog is made with sausage from Kyushu that is completely free of preservatives and colouring agents. The rich, sweet and soft bread they use is made from 100% wheat flour.
Anshen Buffu (Roti & Pastrami) – Whole ¥1,188 / Half ¥594 @ PAUL (ecute Shinagawa)
This sandwich is made with PAUL's exquisite bread and is packed with roast beef and pastrami. The roast beef is combined with a horseradish sauce. The flavour goes perfectly with sake. Available at ecute Shinagawa only.
Meat Bento / Onigiri
Japanese Black Beef Bento – ¥2,650 @ Asakusa Imahan (ecute Shinagawa)
This luxurious bento set brings out the full flavour of its Japanese Black wagyu that can be enjoyed together as both sukiyaki and yakiniku. Available at ecute Shinagawa only.
Japanese Black Beef & Black Angus "W Black" Beef Hamburg Steak Bento – ¥1,380 @ MADE IN JAPAN Tsubame Grill (ecute Shinagawa)
Tsubame Grill's Hamburg steak is made with two kinds of 100% beef, clocking in at a hearty 160g. Experience its delicious flavour available just for this event. Available at ecute Shinagawa only.
Char Siu Yaki Onigiri  – ¥260 Each @ Onigiridokoro Kongariya (ecute Shinagawa)
This plump onigiri is topped with a cheddar cheese-covered char siu covered in a steak sauce. Available at ecute Shinagawa only.
Meat Deli
Basque Style Terrine – 1 Pack ¥650 @ Table Ogino (ecute Shinagawa)
A spicy patty made in the image of the Basque Country. It's packed with pig ear and tongue that give texture, pork, and chicken liver. The flavour of everything has been condensed into the patty for a richer taste.
Wagyu Sukiyaki Steamed Bun – ¥445 Each @ PAOPAO (ecute Shinagawa)
Enjoy the full flavour of Yamagata beef wrapped carefully into a steamed bun. Available at ecute Shinagawa only. Only 20 made per day.
Japanese Beef With Seasoned Oyster Mushrooms (100g) – ¥798 @ RF1 (ecute Shinagawa South)
This beef platter lets you enjoy the full delicious flavour of meat. The beef goes perfectly with the salt and peppers oyster mushrooms. Limited quantity available.
Sweets
Yanesen Grape Anmitsu – ¥604 @ Funabashiya (ecute Nippori)
These sweet treats are a collaboration with Vegeo Vegeo. They are pione grapes covered with anmitsu―syrup covered anko―from Yanesen. Available at ecute Nippori only.
Kawane Sencha Siberia Cake – ¥648 @ Dalloyau (ecute Nippori)
This cake is made in collaboration with Thés du Japon which opened in Yanaka, Tokyo in August this year. The cake is filled with a mousse made with Kawane sencha tea and an anko jelly. Available at ecute Nippori only.
Imomitsu Roll Cake – ¥480 Per Slice @ Drip Mania (ecute Nippori)
This product is made in collaboration with Amendoroya, a shop specialising in imomitsu – honeyed potato. They have taken Drip Mania's popular roll cake and made it more delicious with purple sweet potato. Available at ecute Nippori only.
A campaign is also being held to get people walking around the district of Yanesen. It is taking place in collaboration with products from shops around Yanesen as well as products in ecute Nippori using ingredients from places around Yanesen. Get your hands on the map and enjoy walking around the neighbourhood.
As well as the delicious meaty goodness listed above there's plenty more where that game from, so head to Shinagawa this October.
◼︎Information
Shinagawa MEAT LOVERS
Running: October 1, 2018 – October 21, 2018
Yanesen Campaign
Running: October 1, 2018 – October 21, 2018
ecute Shinagawa・Shinagawa South
Address: 3-26-27 Takanawa, Minato Ward, Tokyo
TEL: 03-3444-8910
Website: https://www.ecute.jp/