【Tokyo Lunch】 Gorge on the best hamburgers at Michelin-starred restaurant known for its exquisite tasting meat
"UMAMI BURGER" from Los Angels has come to Japan this March, and draws public attention. However, the Japanese hamburger is as good as that. In these days, there are so many restaurants that serve "special hamburger" as good as the ones in hamburger stores. The latest trends of meat dish and casual dining boost the popularity of a gourmet hamburger.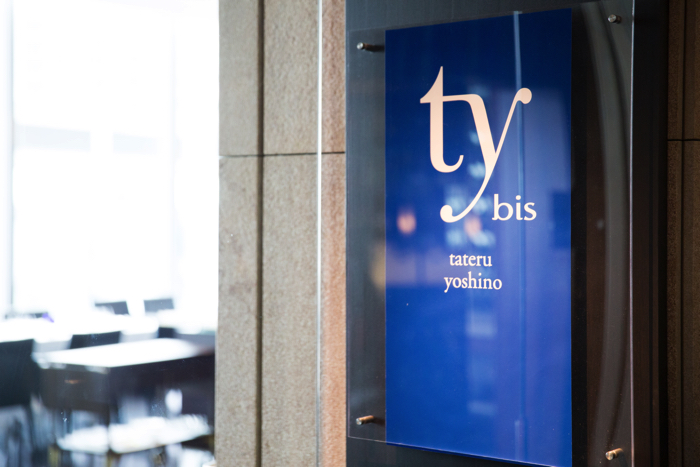 Especially, the lunch time only hamburger cooked by the chef who works for restaurants that granted the stars in Michelin Tokyo. In the "Tateru Yoshino Bis" located in "Park Hotel Tokyo," there is an extreme hamburger created by Takeru Yoshino who is considered to be a French master. It was originally one of the lounge menus in this hotel, but it got very popular so he started serving it in the restaurant only at the lunch time.
The hamburger is considered to be American food, but Yoshino added the basic French cook technique on his hamburger.
The weight of the beef patty is 150g. You can put some ketchup, mayonnaise and mustard just as old American style.
 "Bis burger" in Tateru Yoshino Bis
It is has the simple but well-balanced ingredients such as cheddar cheese, lettuce and crispy bacon. Only 15 plates of this is served in a day. It cost 1900yen.
Address: shiodome media tower. 25F, 1-7-1 Higashishinbashi,Minato-ku,Tokyo
Keiko Kodera(Writer)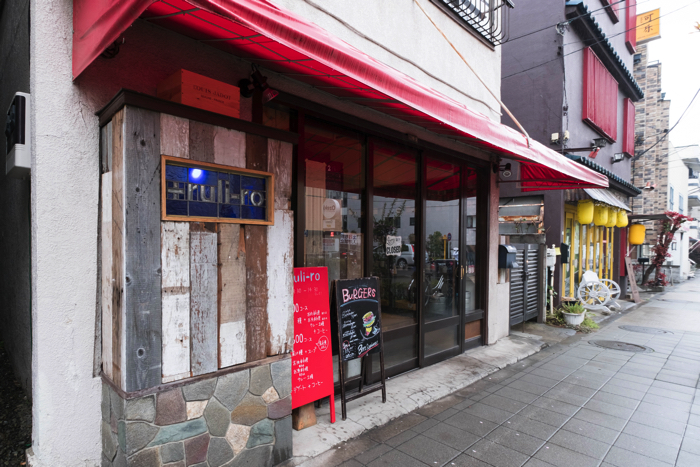 The hamburger from the restaurant which boasts meat dishes is as good as the one which is made by star chefs. There is a only hamburger in the restaurant on Saturdays, Sundays, and holidays called "ruli-ro" located in Mishuku that has a lot of good casual dining.
Not only is the patty grilled over a charcoal fire, but also the combination of ingredients are great. It is great thing for hamburger fans that can enjoy the hamburgers not only in hamburger stores but also some dining restaurants.
"ruli-ro hamburger" in ruli-ro
There is a lot of ingredients such as sunny side egg and smoked bacon. Other than this, ratatouille burger and avocado burger are also popular. It cost 1500yen.
Address: 3-16-3 Ikejiri, Setagaya-ku, Tokyo
−−−
Related article:【Tokyo Dinner】The yakiniku restaurants that you want to use for special occasions.
Related article:【TokyoDinner】The food that has been loved with alcohol in old town Tokyo
RELATED ENTRIES
Dine On Fancy Authentic Japanese Food Casually at SHARI in Ginza

SHARI is a restaurant located on the second floor of Mitsui Garden Hotel Ginza-gochome, a new hotel that opened on September 26 located within walking distance from Ginza Station and Higashi-Ginza Station. This restaurant serves authentic and fancy Japanese-style food as well as luxurious Kobe beef, gozen set meals, and much more.

Ginza is known as the expensive, upmarket part of Tokyo, and when talking about small local restaurants there the pricing threshold tends to be rather high, but at SHARI customers can enjoy proper Japanese cuisine in a more casual manner and at a much more affordable price, with the typical set lunches starting at just ¥1,200.

Sophisticated is the word that springs to mind upon entering this restaurant, as your eyes meet the gorgeous mix of wood on black. As well as table seats, they also have counter seats too, allowing for you to enjoy a little luxury on your own if you so wish.

There is an additional restaurant inside the main restaurant itself that goes by the name Teppanyaki Mitaki, a tiny six-seater restaurant that serves Kobe beef, a type of wagyu beef and one of the top three beefs in Japan.

SHARI Gozen – ¥3,000 (Before Tax)

I ordered the SHARI Gozen which is served during lunchtime. This set comes with six small bowls, each filled with different colourful foods. It's a cute-looking set♡

There's lots of meat and fish included in the set. For meat, they have steak made with domestic beef. It's succulent and drizzled in a rich sauce that fills your mouth deliciously with a single bite. With the sashimi, the restaurant makes sure to serve fish that's in reason. There were 3 types of fish so it was a very satisfying meal.

The set can also be served with a variety of deep-fried foods, stewed foods, and cold fishes, as well as rice, miso soup, desserts and more. No matter what you order you can rest assured you'll be full afterwards.

SHARI is a chic and stylish restaurant with great food, plus it's located in Ginza. And you can enjoy all of this at a super low price!

Lady's Gozen – ¥2,600 (Before Tax)

I have to recommend the Lady's Gozen if you're looking to enjoy fish and vegetables. It comes with two varieties of sashimi and one fried fish, all in season, as well as an assortment of fried food, savoury egg custard, and four side dishes.

It also comes with rice and sushi rolls as well as a dessert like the SHARI Gozen.

The whole dinner menu is lined with Japanese food, including sashimi, tempura, fried food and more. There's also various courses, including the Teppanyaki Mitaki course which is priced from ¥12,000. It comes with Kobe beef of course in addition to various other high quality ingredients.

Shu – ¥1,000 (Before Tax)

I also recommend this Japanese-style cocktail for those thinking of staying late. It's inspired by the colours used in kabuki theatre―a Bloody Mary combining shichimi, nihonshu, and tomato juice. The rim of the glass is lined with more shichmi for a spicy and refreshing kick when you sip.

Check out the cute glass it comes in too.

From affordable lunches to dinner courses made with top quality ingredients, SHARI can be enjoyed throughout the entire day with its diverse menu line-up. Be sure to pay a visit to tuck into authentic Japanese cuisine in the luxury district of Ginza.

Writer: Sayuri Mizuno (MOSHI MOSHI NIPPON)

Translator: Joshua Kitosi-Isanga

Information

SHARI

Address: Mitsui Garden Hotel Ginza-gochome (Floor 2F), 5-13-15 Ginza, Chuo Ward, Tokyo

Opening Hours: Morning 6:30-10:30 (Last Entries 10:00) / Lunch 11:30-15:00 (Last Orders 14:00) / Evening 17:30-23:00 (Last Orders 22:00)

Closures: Morning – None / Lunch & Evening – Mondays (If Monday falls on a Public Holiday, closed the following day)

Access: 4-minutes on foot from Ginza Station's A5 Exit / 1-minute on foot from Higashi-Ginza's A1 and 4 Exits

*¥500 service charge during dinnertime. 10% service charge instead for Teppanyaki Mitaki. Smart-casual dress code. Preschoolers not permitted entry.

Official Website: http://shari-the-tokyo.jp/shari/

【Tokyo Cafe】Yonchome, Kouenji – reasonable prices, comfortable atmosphere and great lunch.

The orange Chuo line of the station can be seen from the large window on the wall. Sometimes it's the yellow Sobu line. Without having even left the ticket barriers, you can catch a glimpse of it from the platform. When night descends over the district, the window frames light up with illumination. Welcome to Yonchome cafe in Kouenji. I can't believe it's been 7 years that I've wandered up and down these streets! Today we are going to introduce the one place I can't stop loving. It is located in the charming Kouenji and is the home of this wonderful window view.

Leave the south exit, walk along the rotary and you will eventually arrive at Yonchome cafe, which is on the 2nd floor of the building. What a fitting name for a cafe located in Yonchome, Kouenji!

Open the thick wooden door and you will discover a cafe with an interior bigger than you imagined. With 100 seats, the atmosphere of the cafe is moderate and spacious, with a good distance between the tables and an overall calm feel. Sit here and you will easily lose track of time. Amongst the mood lights and glistening stain glass windows, of course the seat of your choice would be next to the window, where the evening light entwines with the ambient glow that radiates from the Chuo line.

However, when the weather is fine or when a mild midday breeze rolls in, it's hard to resist a seat on the terrace! A book in one hand and coffee in the other, or raising a toast with beers, watching the busy people walking the steers below. What's your style?

The heartily portioned lunch sets are reasonably priced and delicious, making this restaurant really stand out. The regular menu includes generous portions that are ideal for sharing. Happy hour runs on the weekdays from 17:00 〜 21:00, during which time draft beers and the house wine sells for just ¥230! The main charm of Yonchome is its value for time and money.

The deluxe taco-rice with soft boiled egg (デラックスタコライス 半熟卵添え) costs ¥1,000. As the name implies, it is an extravagant and luxurious dish. No matter how hungry you are or how many people are in your group, this meal is the perfect size to share or devour solely to yourself. The dish is packed with a variety of ingredients such as vegetables, meat and cheese. The spicy sauce packs the perfect punch to balance out the mild egg. Order a beer for the perfect finish to your feast.

Speaking of beer, the anchovy potatoes (¥500) make for the perfect accompaniment. Although the potatoes are quite large, the crispy skin, tempting aroma, and creamy and salty anchovy butter enhance its wow-factor. This is the ultimate combination of flavours! Although this is quite a quirky dish to single out, I must say out of all the potato dishes I have ever had in my life, this was the best!

Whether you drink alcohol or steer clear of it, there is something for everyone at Yonchome Café. The coffee, alcohol and soft drinks range is particularly large. They also sell special summer homemade lemonade for ¥630, which is the perfect way to refresh yourself and quench your dry days against the heat of summer.

Light pours passionately into the café, yet the atmosphere is calm. No matter when the food arrives, it is always delicious. No matter what time you arrive, you will be greeted by comfort. Whether it be afternoon or evening, whether you come alone or in a crowd, you will always feel welcome.

Like the view outside your window, our feelings change every day. However, you can always count on this café to always be here, unchanged. You can return to your favourite spot, your favourite seat and enjoy your favourite meal.

As the day winds down and the night time illumination lights up, the Chuo line is still running. Seated next to the window that exposes the Chuo line in operation, I thought to myself that maybe, this is my favourite spot.

Photo:Kayo Sekiguchi
Editor:Namiko Azuma
Original text by:Miiki Sugita

Translated by: Samantha Fernandes

Source:She magazine

■ Information:

Yonchome Café

Address:2nd floor, 4-28-10, Kouenji, Suginami
Telephone number:050-5592-9317
Opening hours:11:30-15:00(lunch menu: 11:30-15:00、Happy Hour: weekdays 17:00-21:00)
Fixed closing days:None

Related article:【Tokyo Cafe】Enjoy a calm and relaxed time at "Café SOROR" in Ōtsuka

Related article:【Tokyo Cafe】Visit the café which has a menu that gives you great impact Vol,6 "Kissa Housekibako"

【Tokyo Cafe】 If you want to eat delicious bread, visit "Ore no Bakery & Café", Ebisu!

Today we will be introducing a café located in the city that sells exquisite food and drinks. This café opened last year and takes particular care when making bread.

To pursue the true essence of good flavour, a variety of three breads, bursting with the flavours of extraordinary passion are the main attraction of this café.

Ore no Italian, ore no French – ORENO corporation manages a number of eating establishments. It was under these business conditions that "Ore no Bakery & Café" opened. One day, the manager said "Let's make Japanese bread!" and the business kicked off.

We were lucky to have a chat with the café manager Takeda-san. Takeda-san was cute with a shy smile and passionately talked about bread. – a surprisingly attractive staff member! ♪

Three varieties of Japanese bread have been developed. One of these includes the "Ore no seishoku pan" – this 12X25X12cm loaf costs ¥1,000 tax included. The unique point of this bread is that it is eaten raw. The bakery also uses Hokkaido wheat and Kitanokaori as a base. The base dough is baked using milk from Nakahora farm. The springy and soft texture of the bread is its unique selling point. This bread is best enjoyed two hours after being freshly baked.

You must try a cup of blended coffee with the bread (¥380 tax included). At Ore no Bakery & Café, a sommelier is in charge of brewing the coffee to create a magnificent blend. Brazilian, Mandheling, and Kenyan coffee beans are used as the base for blending. After endlessly searching for the perfect accompaniment for the bread, the manager finally arrived at this coffee as the solution. This 300ml volume of coffee will satisfy you.

There is also a capsule machine located in the store. The capsules hold approximately 1 portion of coffee beans. There are many people who take the opportunity to use the capsule machine when they are in the café.

The open plan kitchen is spacious, allowing you to be drawn in with the sight fresh goods being prepared.

During this season, enjoy the fresh lustrous greenery outdoors with the terrace seating. Relax in the spacious green environment.

The most popular sandwich is the fluffy "atsuyaki tamago sandwich" (¥680 including tax). This is a thick rolled egg sandwich. The sweet balance of flavour between the dashi stock used to make the atsuyaki tamago and the bread is so delicious you will be able to eat several in a row. An extra kick of mustard and you got a flavour you can just keep eating.

The new menu also features the 4 variety cheese toast (Yonshu cheese toast – ¥580 tax included). A slice of tin bread topped with grana padano, gorgonzola, cheddar and mozzarella – surely this combination is heaven! With no added sugar, taste this snack and feel refreshed. The deep, rich flavour of the cheese makes for an exquisite blend of flavours. This superb blend of cheeses combined with the topping of honey makes it a superb product.

You cannot live everyday life without bread, and furthermore this bread is definitely worth its price – top class! The café is also located in Yebisu Garden Place, which can easily be accessed from anywhere, so how about dropping by after a shopping trip or a date?

Information

Ore no Bakery & Cafe

Address:Ebisu Garden Place Tokei Hiroba, 4-20-6, Ebisu, Shibuya, Tokyo
Tel:03-6277-0457
Holiday:No fixed holiday dates
Hours:Café 8:00 ~ 21:00(Last orders: 20:00)
Bread selling times: 10:00 ~ 21:00
Web: http://www.oreno.co.jp

Related article:【Tokyo Cafe】Visit the café which has an original menu that will give you great impact volume 3. Kinshicho "Kissa Knit"

【Tokyo Dinner】Nostalgic food! The next trend is Monjayaki!? Shibuya"Osozai to Senbei-Monja Sato"

The good old days food such as spaghetti Neapolitan, shaved ice cream, hot cake, and yakisoba has been becoming popular again. These are nostalgic foods for looking back at good old memories for people who are born in Showa era(1926~1989), and it also is kind of new food for people who are born in Heisei era(1989~).

I would like to focus on "Monja-yaki" as the next Showa gourmet trend. People who are living in other than Kanto area may not be familiar with this food. There are two different ways to cook Monja-yaki in Tokyo; Asakusa way and Tsukishima way.

The big difference is to make the base or not. The base is like building a breakwater not to spread dough on the pan. Tsukishima way is to make a base with ingredients such as cabbage at first and then pour the dough on to it. On the other hand, Asakusa way is to make the thin crust with dough at first and then eat it with chopped ingredients on the pan.

Sato Koji who manages unique restaurants such as "Cristiano's" in Yoyogi-uehara and "Pappon Kitchen" in Shibuya opened the new restaurant called "Osozai to Senbei-Monja Sato" this year.

As a lot of experienced chefs who learns a lot about multi cultural food, he prepared from standard Monja-Yaki to unique ones such as Russian style ones(1620yen include tax) which has beets and sour cream and Thailand's style(1620yen include tax) which has fish sauce.

Asakusa style thin crust type Monja is the one which Mr.Sato has been eating since he was little. I highly recommend you to enjoy the nostalgic food in this at home restaurant.

■Information

Address:1-9-22 Moritomo Building 1F, Tomigaya Shibuya-ku, Tokyo

Tel:03-6804-9703

Hours:[Monja]11:00AM to 3:00PM(Lunch time)/6:00PM to 10:00PM(Dinner time)

Holiday:Monday

【Tokyo Dinner】You won't believe that the chef of "Negura" in Koenji has never been to India!

Spring, summer, autumn and winter, for breakfast, lunch and dinner – I want to eat curry all the time! This is the sequel to curry lover Rink Murata's mission to visit all the best curry restaurants in the city. All restaurants in the sequel have been approved not just by Rinko-chan, but also by many other customers! All Rinko-chan has with her is her purse, a camera and an undying love for curry!

If you go to Koenji once, you will immediately want to go again. When you go out to drink in Koenji, it has recently become a common trend to hit up "Negura" while you're out there. "Have you been there before? Let's go!" say the many fans of these crazy curries, however, this isn't really a place big on alcohol. We were contacted by Rinko, who said she found a new, exciting place to continue her curry quest. This place features Indian curry with a wild concept!

Just a two-minute walk from Koenji station by foot and you will reach the Etoile shopping centre. With a name like that anybody would be curious. This is where Negura is located. The chef of Negura has never been to India, but the concept of the restaurant is their wild ideas used to make curry. Just the sound of it is a fun concept but it is not so much the concept that gave the restaurant its name, but the destination. The official restaurant name "Negura" (meaning roost) originates from the pet name that the two managers referred to this location as during their old school days, as this was their meeting point. Whilst eagerly opening the door to the restaurant, Rinko's heart was throbbing!

The interior is decorated with lots of small objects and books crammed together. One wall also features a colourful and dynamic painting. The art direction was managed by Shoshi Nigamushi, an artist who has contributed to the designs of rock festivals and many other events.

Ower Osawa-san explained that they have never been to India, which came to a big shock because one taste of the food and you would have thought differently. (It's a real shame we don't have Osaawa's photo – a very kind and gentle person!)

"The restaurant atmosphere is very Indian, and despite not mentioning anything of the sort, it is easy to believe that Osawa-san has done training in India" said the cute Kondo-san while laughing.

Rinko eagerly anticipated her curry!

The menu uses ingredients of the season and likewise bases the meal around a wild concept for the daily special. Today's menu featured onion and tomato, rape blossoms and manila clams. (¥1,000) The topping was kumquat and pepper chutney (¥200) Rinko also ordered Shibireru chai! (¥500)

The whole plate was fully satisfying! Two varieties of curry, and a colourful range of vegetables such as tomato, garden peas and carrots – what a luxurious mix! Where to start?

A meal with impact accompanied with a spicy chai – surely you cannot taste anything as extravagant as this anywhere else.

 "This is delicious!" said Rinko chan, as she continued through her meal. Describing the flavour as "gentle", her spoon quickly cleaned the plate. The spices and the ingredients worked perfectly together. On the whole, the meal was not too spicy, allowing the true flavours of the ingredients to be fully enjoyed. The aftertaste of the spices, however, packed a decent punch. Not only was the taste exceptional, but the balance was a whole new experience! The true wild concept could be tasted in the meal. Combining the taste of India with mankind's strongest point of imagination, the wild concept for this restaurant was born.

The atmosphere of the restaurant was youthful – from its name to its interior. You could feel the wonderful, warm personality from the two staff members. There is more than just that, however.

By means of imagination and freedom, a challenging concept was born. And this flavour is what brings many people happiness.

A restaurant where memories are made, two people embarked on a challenge, creating a wild kingdom of Curry. Koenji is already known as "the India of Japan", and this Curry kingdom emphasises this even more.

Come try a curry at Negura, which offers a unique atmosphere, moreish meals and the unique feeling that you are in India!

model:Rinko Murata @rinco1023

■InformationNegura(Mousou Indo Curry)
Address: 3-48-3, Koenji , Suginami
Opening hours:13:00〜21:00
Closed: Mondays & Tuesdays
※  Please check out the official Facebook page for further information on opening and closing times, as there are sometimes irregularities.

【Tokyo Lunch】The store that you can enjoy a rice bowl and Chazuke at the same time

One of the new biggest commercial facilities in the Ginza area is called Tokyu Plaza Ginza and the building is designed in the motif of an Edo-kiriko, the Japanese traditional glass art. This building is playing a new role as the one of new sightseeing spots in the Ginza area. The other day, I went to the food court on the second basement of this Tokyu Plaza Ginza.

There are a lot of wonderful restaurants on the second basement of this building, and it became a popular place that has always so many people whenever I go. There is a standing-sushi bar, pork cutlet restaurant, Japanese taste spaghetti restaurant and so on, and this time I decided to go to the "Komeraku", the Dashi Chazuke (rice in soup stock) restaurant. Dashi Chazuke (rice in soup stock) is one of the Japanese soul foods. It is an easy and simple meal, but the soup or tea in that meal makes you warm up, so I often eat that whenever I come home late after I get off work at night.

Komeraku's set menu includes either soup and rice ball or rice in the soup stock and rice bowl. You can get the soup and rice ball set for takeout.

Since I wanted to eat Dashi Chazuke, We ordered the rice bowl set menus that come with limited time only raw beef flakes and rice with roast beef, and my friend ordered fisherman's rice set that includes red snapper from Uwajima and horse mackerel from Sakai-minato.

The restaurant only has counter tables, but I didn't feel it's small since they have a basket that I can put my luggage in. About five minutes after I sat at the table, there was an announcement that they finished preparing our food. This restaurant makes you come and get your food that you ordered by yourself.

The set includes rice bowl, sauce, soup stock, and the empty bowl for Chazuke. First of all, I ate the rice bowl.

The one I ate was raw beef flakes and the rice with roast beef. The beef was so tender, and the combination of ginger and sauce was perfect. It also had great texture in that the raw beef melted when I ate it with warm rice. After I enjoyed the rice bowl, I started making Chazuke.

The things you put in the Chazuke are rice, meat, seasonings that set on the each counter, rice-flour cakes, seaweed, dried bonito flakes and wasabi. Just once you bring it into your mouth, warms up your whole body. There is plenty of soup stock, so you can make chazuke twice. The rice tastes soft and tasty. It was a satisfying lunch.

My friends said that the fisherman's rice was also great and the fish had the perfect amount of fat on them. That set was really reasonable that you can get two different kinds of fish with this price.

If you want to enjoy the Japanese food in Ginza, you should go to this "Komeraku."

■Komeraku

Address: Tokyu Plaza Ginza B2F, 5-2-1 Ginza, Chuo-ku, Tokyo

☎ 03-6264-5222

■Related article:This food will make you addictive. Fukui prefecture's soul food called "Sauce cutlet rice bowl"

■Related article:MOSHI MOSHI GOURMET:Visit the café which has original menu that give you great impact 2