Hi, everyone. It's Midori here from the MOSHI MOSHI BOX Harajuku Tourist Information Center.
It's gotten cold all of a sudden recently – are you all feeling well? When it's cold in Japan there's nothing better than popping down to the convenience store and grabbing a nikuman―a meat bun. So that's what I did today. I went to Lawson to buy myself a meat bun and came across something very cute they were selling!
And that was this!
"Rilakkuman"―a Rilakkuma bun!
It's a Rilakkuma manjuu which is a steamed bun with a filling. It looks just like Rilakkuma's face. So cute!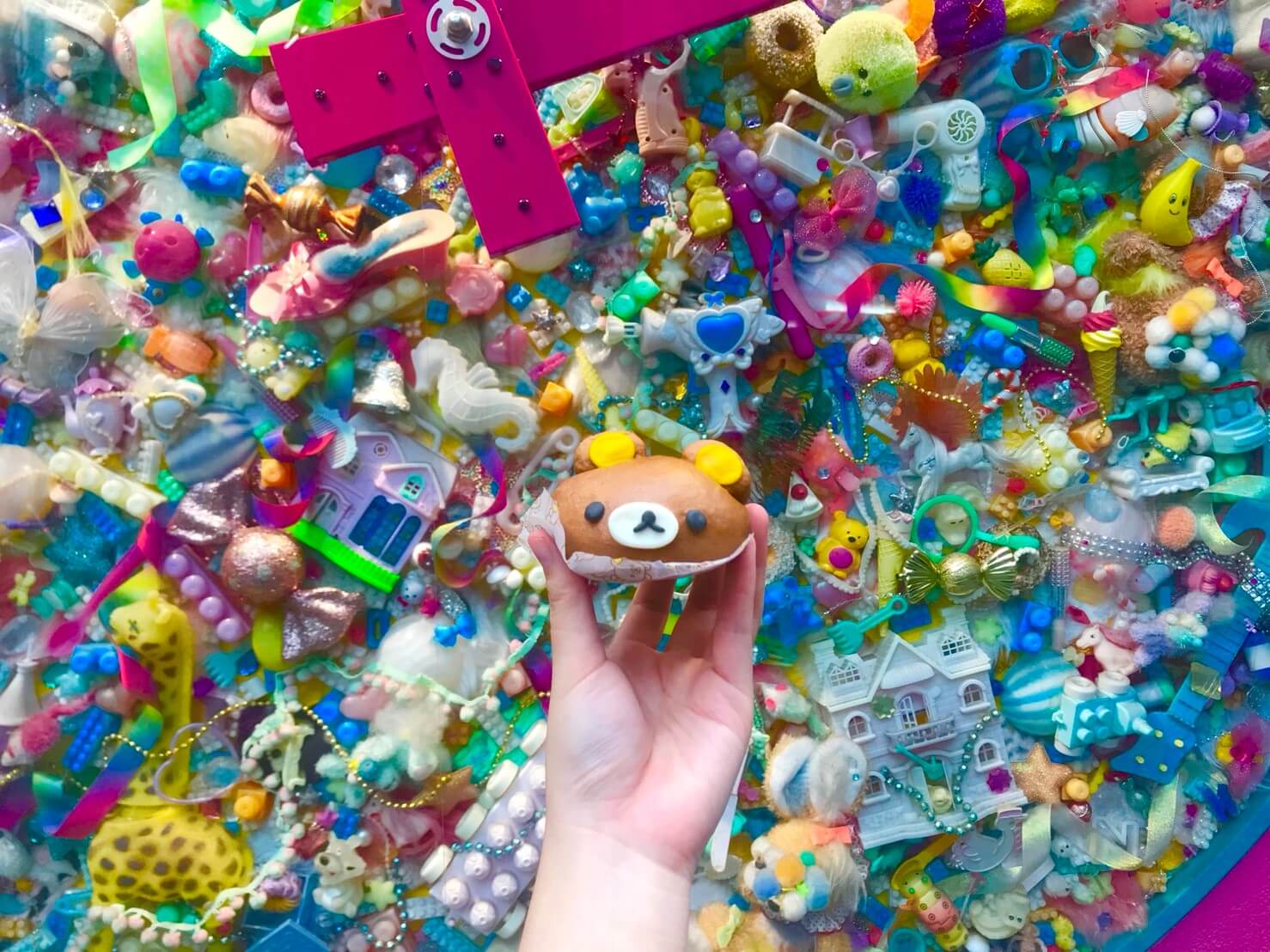 I took a picture with it at the World Clock―the MOSHI MOSHI BOX's iconic Instagram spot.
It doesn't pander to today's social media and Instagram war which is nice.

There'[s also a Rilakkuma panel displayed inside the MOSHI MOSHI BOX so I got two Rilakkuma's in one photo! That's a lot of Rilakkuma.
It seems a waste to eat it but I went all out and wolfed it down.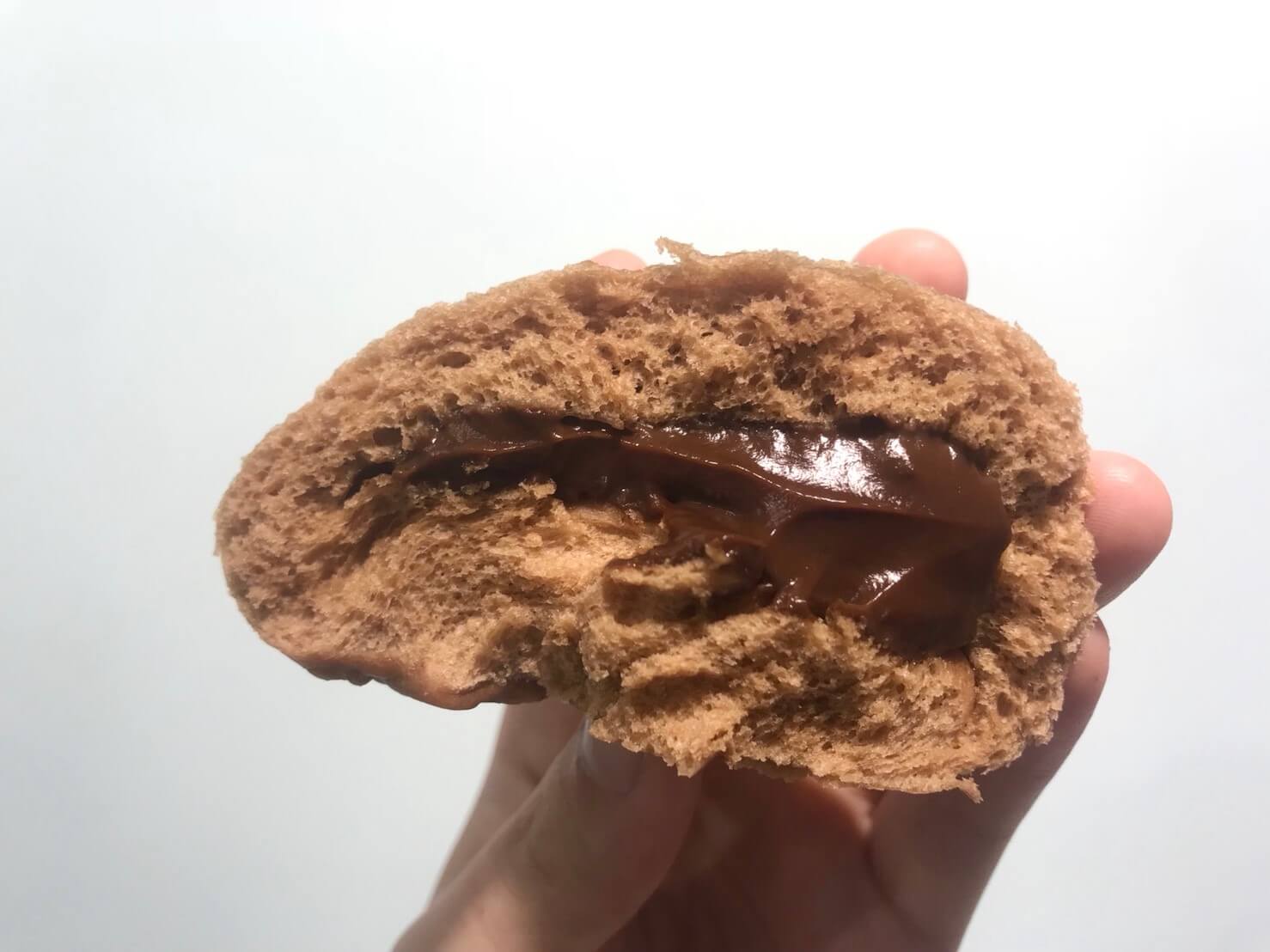 There's sweet chocolate paste in the middle.
Oh…
Oops.
I felt sorry for him but he was just delicious so I didn't hold back. It was Rilakkuma from the outset and he was cute.
The season is getting cold, so you all should try eating a Rilakkuman for yourselves too! If you're eating one in Harajuku then please stop by the MOSHI MOSHI BOX and say hi.