Kawagoe Purin is a shop specialising in purin, a tpopular type of Japanese custard pudding. The shop opened on July 11, 2018 in the city of Kawagoe, Saitama Prefecture along a street of shops and houses that has an air of nostalgic of the past to it.
The shop's most popular product is their Kawagoe Purin made with sweet potatoes from Kawagoe. Since they began selling the product they have sold over 10,000 units.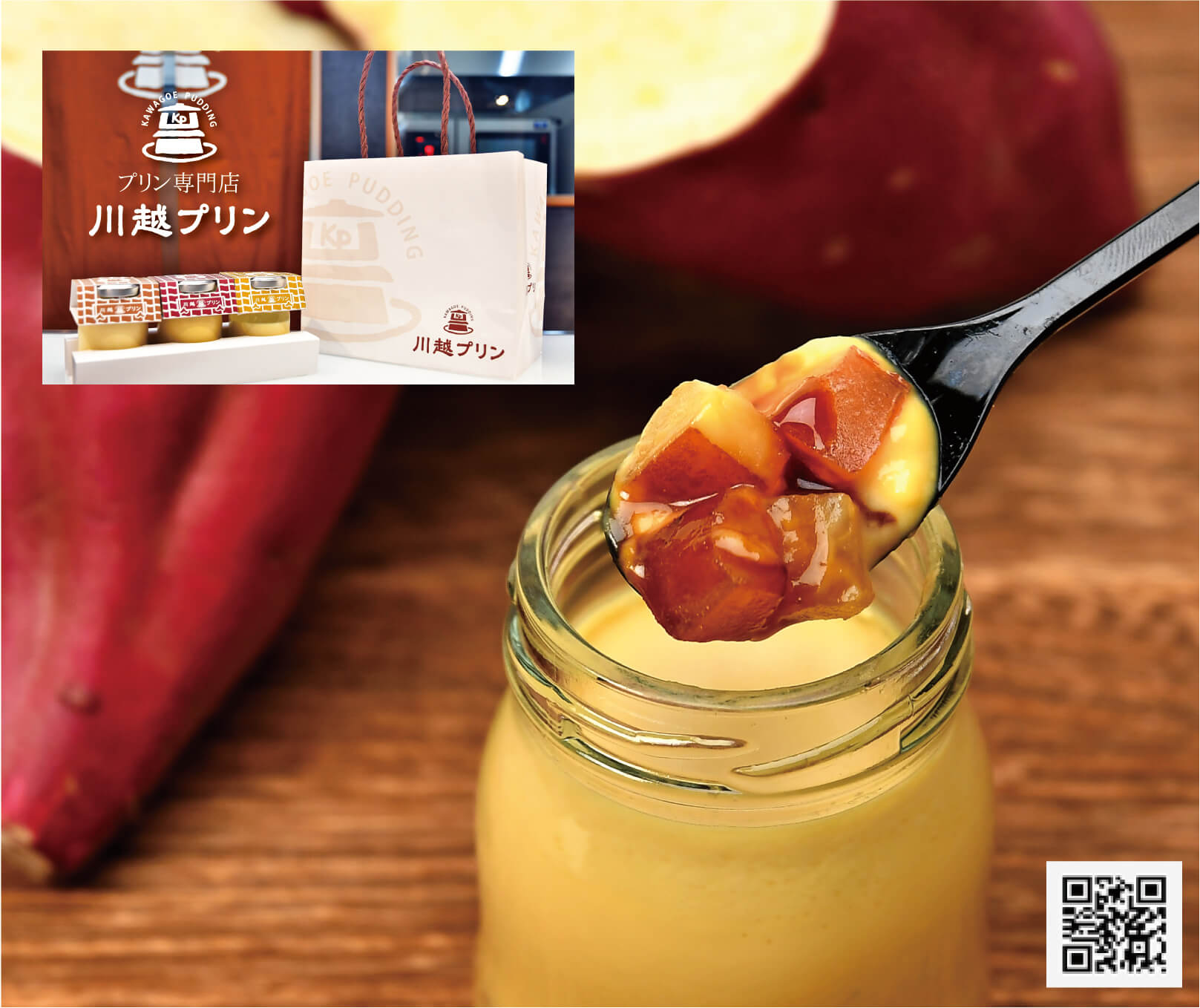 The custard of the purin is made with sweet potato and underneath are diced pieces of sweet potato. The purin has become something of a local speciality and is enjoyed by locals and tourists in Kawagoe.
The production of sweet potatoes in Kawagoe began in the Edo Period. After baked sweet potatoes earned popularity in Edo, Kawagoe prospered as a production area for the shipment of sweet potatoes to Edo. People came to associate the city with sweet potatoes. Sweet potato purin was born from this city and has become so popular that it's not uncommon to see people posting pictures of themselves on social media eating it while dressed in kimono and yukata.
You must try sweet potato purin for yourself if ever you're in Kawagoe, also known as Little Edo.
Information
Kawagoe Purin (Kawagoe Sweet Potato)
Price: ¥420 (Tax Included)
Kawagoe Purin
Address: 1-13 Saiwaicho, Kawagoe, Saitama Prefecture
Opening Hours: 11:00-18:00 (Until end of October) / 10:00-17:00 (From November 1)
TEL: 049-277-5762
Website: http://kawagoe-purin.com/