Doraemon Christmas & New Year Merchandise Released by JP Post
Japan Post have released a range of new Doraemon themed Christmas and New Year merchandise on their official website.
The items are part of a popular line of merchandise called Premium Doraemon based on the lovable robot cat himself. The line-up features a whole new variation of merchandise that can be used during Christmastime or for the New Year's holidays.
This includes everyday-use mugs, zaisu chairs, themed plates for the holiday season, and much more. Designs even include a cute Doraemon dressed as Santa Claus.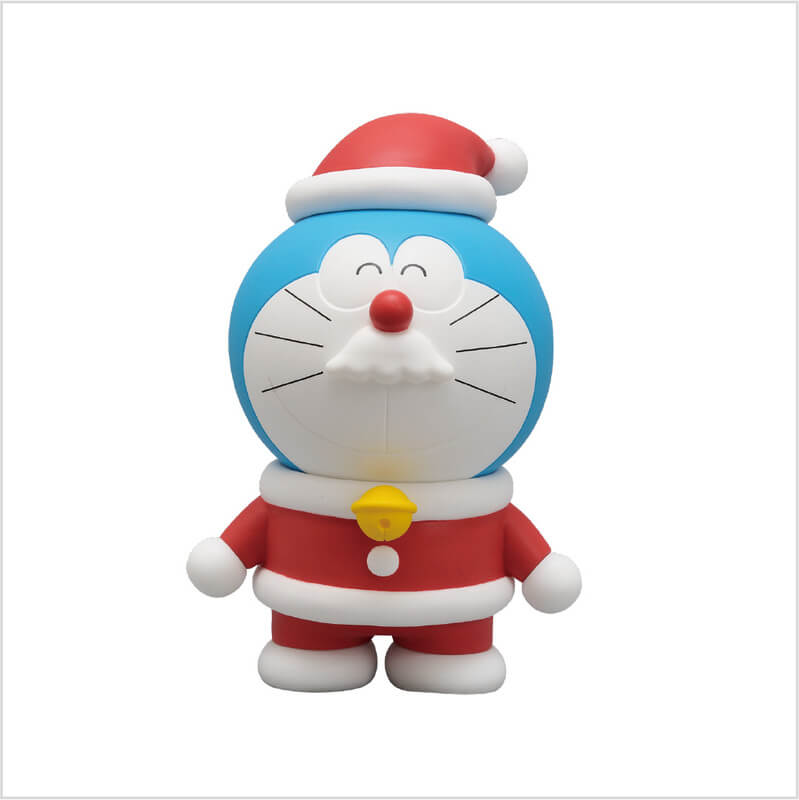 Santa Doraemon Figure: ¥1,800 (Tax Included) *1,500 available
Here we see Doraemon donning an adorable Santa Claus outfit. He even has a little white beard!
Christmas Wreath: ¥3,000 (Tax Included) *300 available
A cute Christmas-y wreath featuring Santa Doraemon surrounded by his secret gadgets.
Christmas Plate Set: ¥2,400 (Tax Included) *500 available
Furnish your Christmas dinner table with these decorative plates featuring Doraemon and his secret gadgets.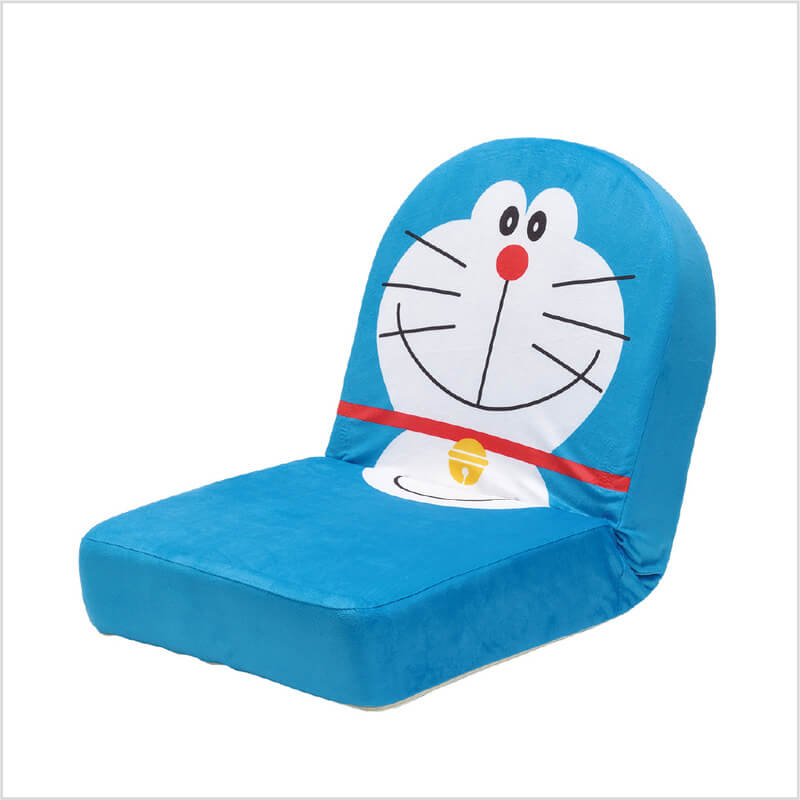 Doraemon Zaisu Chair: ¥10,000 (Tax Included) *1,000 available
Sit on the floor with this cute zaisu style chair or fold it down and lay flat to sleep together with Doraemon!
Kagami Mochi Doraemon Figure
Here we have Doraemon as a white kagami mochi figure with an orange atop his noggin!
There are plenty of other fun and useful Doraemon-inspired items to get your hands on too for Christmas and the New Year, so be sure to check out JP Post's official website!
Information
Doraemon Christmas & New Year Items
Running: November 21, 2018 – January 7, 2019
Shipping: Will arrive within 10 days of ordering
*There is a possibility that deliveries won't be made from December 14 to the end of the year. Shipping will open again from January 7, 2019.
Product Page: https://www.shop.post.japanpost.jp/shop/a/aother-1dora/
RELATED ENTRIES
Universal Studio Japan's New 'Stand By Me Doraemon 2' XR Ride Opens in August

To promote the 50th anniversary anime film Doraemon: Nobita's New Dinosaur, which is set for release in Japan on August 14, 2020, Doraemon himself is making appearances right now at Jurassic Park in Universal Studios Japan until July 22, 2020. Additionally, in promotion of the upcoming 3D CG anime film Stand By Me Doraemon 2, USJ is opening its second-ever Doraemon themed XR ride on August 4 which will run until January 6, 2021.

It will be a fast-paced Stand By Me Doraemon 2 themed XR ride and sensory explosion that makes use of VR technology to send riders on a VR coaster time travel experience through the past, present, and future.

Stand By Me Doraemon was released in 2014 as the first 3D CG animated Doraemon film and was a huge hit for the quality of its animation and moving story. The staff have returned to work on its sequel, Stand By Me Doraemon 2, including writers and directors Takashi Yamazaki and Ryuichi Yagi. The XR ride will feature an original story that is connected to the sequel film which itself will be based on the Doraemon short film Doraemon: A Grandmother's Recollections.

©Fujiko Pro/2020 STAND BY ME Doraemon 2 Film Partners

Information

Stand By Me Doraemon 2 XR Ride
Running: August 4, 2020 – January 6, 2020

Universal Studios Japan Official Website: https://www.usj.co.jp/e/

Doraemon 50th Anniversary Online Fair Launched at TSUTAYA Ginza

Since the launch of the manga back in 1970, Doraemon has brought smiles on people's faces in the form of books, anime, live-action films, collaborations with artists, and more, for the past 50 years.

To celebrate the franchise's 50th anniversary, TSUTAYA Ginza has opened an online fair on its website. TSUTAYA Ginza is a place where people of all ages and nationalities come from around the world, and the number one book the store can recommend as part of Japan's culture continues to be the first volume of Doraemon. For the entirety of 2019—that's January to December—the first volume of Doraemon was the number one best selling book at TSUTAYA Ginza.

Doraemon 50th Anniversary Fair

Doraemon Volume 1 (Tentoumushi Comics)

Doraemon has come to be a symbol of Japan and has been passed down generations, but there probably a lot of people who don't know how the story started. To find out, pick up a copy of volume one at TSUTAYA Ginza.

Doraemon Volume 0 (Tentoumushi Comics)

As part of the anniversary celebrations, a special volume 0 has been published. This full-colour book features 6 versions of the first Doraemon story as well as comments  by the author and more.

Doraemon Mizuhiki Accessories (Pins, Earrings, Piercings)

Mizuhiki are decorative Japanese cords which are used for important ceremonial occasions such as weddings, births, and funerals. These special Doraemon mizuhiki have been turned into beautiful accessories featuring Doraemon and Dorami's iconic blue and yellow colours respectively. They can be used for decorating clothes with and more.

This is just a peek at some of the celebratory merchandise on offer for the online fair. For the full list, check out the website below.

Doraemon Promises the Future is Bright With His New STAY HOME Project

Fujiko Pro and the Fujiko F Fujio Museum have launched their new "STAY HOME" project together with Doraemon.

A message from Doraemon was included in the April 29 issue of The Asahi Shimbun's morning edition. The message has also been translated into English, Chinese, Thai, Korean, Hindi, Indonesian, and Arabic and posted across Doramon's social media accounts for people around the world.

As part of Doraemon's STAY HOME project, his official website, Doraemon Channel, has been posting numerous things including free manga, wallpapers which can be used to make video calls more fun, and more.

The STAY HOME project aims to relieve people's worries and stresses during this turbulent time and will continue to roll things out to cheer everyone up.

The website has also released some special posters you can download and print to show thanks to people having to deliver parcels, food and so on as a result of shop and restaurant closures. The one above reads "Thank you for the delivery. Please leave the parcel here."

Fujiko F Fujio Museum has also released some wallpapers which if used in a video call make it look like you're in the museum itself. Try them out to lift the mood during a video call.

Download Official Free Doraemon Wallpapers From Doraemon Channel

Doraemon Channelーthe official website for Doraemonーhas opened a new download service where you can download free wallpapers from the Doraemon anime series.

Designs are taken from familiar scenes in the anime such as inside the time machine, Nobita-kun's bedroom, the iconic Open Lot with the pipes, and more.

You can use them as desktop wallpapers or as video call backgrounds. The wallpapers were created in response to the lockdown measures and restrictions on going outside to bring a little light into people's lives.

Download your favourite one now from the link below.

Doraemon Manga Set Collector's Edition Features All 45 Volumes to Commemorate 50th Anniversary

As part of the ongoing promotions to commemorate 50 years since the Doraemon manga was first published in January 1970, pre-orders for the new "100 Years Doraemon" collector's edition full manga set Tentōmushi Comics by are now open. And there's some other exciting collector's merchandise pieces to go along with it.

What's "100 Years Doraemon"?

Specially-Selected Coloured 'Surreal' Picture Collection

Doraemon was born in the 22nd century, and so this collector's edition aims to have the famous manga series make it all the way there. To ensure that happens, Fujiko Fujio's full 45-volume collection will have expertly-crafted and carefully-considered book binding and printing.

Beautiful designs to lead Doraemon across the next 100 years into the 22nd Century

Manga cloth front covers with gold leaf on silk screen prints

All the volumes will have hardback covers, which will feature the series's first ever cloth front covers. The silk screen printing incorporates gold leaf. The books are also thread-bound to make for more fun page turning. Pages are made from high-quality "Opera Clear Max" paper which ensures the pages do not deteriorate over time. The manga itself features completely remastered prints using the latest technology which are printed with 150 line output as opposed to the common 133 output. All volumes use Tentōmushi Comics's Doraemon cover illustrations made by book and graphic designer Naoko Nakui.

5 Bonus Items

①Specially-Selected Coloured 'Surreal' Picture Collection

An assortment of cuts and illustrations from the Doraemon manga series using original colours from back when the volumes were announced. Also includes previously unreleased illustrations by Fujio F. Fujiko.

②Complete Index

A complete index that allows you to look up what volumes characters and Secret Gadgets appear in.

③Volume 0

A special Volume 0 will be included featuring 6 variations of the first Doraemon story.

Doraemon & Nobita-kun Figure

This figure captures the scene from Volume 40 of the manga series. The figure was created by MEDICOM TOY.

Giant Time Furoshiki Cloth

This giant 110cm x 110cm furoshiki cloth can wrap the entire three boxes which house the manga set.

100 Years Doraemon Anywhere Door Bookshelf

Store your books on this limited-edition bookshelf which is exclusive to those who purchase the 100 Years Doraemon set. Each shelf stacks 15 volumes to fit the entire collection. It's inspired by the Anywhere Door, one of Doraemon's many Secret Gadgets. It was co-developed with furniture maker Karimoku, MEDICOM TOY, and Shogakukan. Sign-ups for this bookshelf will be announced at a later date.

©Fujiko Pro・Shogakukan

Information

"100 Years Doraemon" 45 Volume Set

Pre-Orders: Opened March 28, 2020

Release Date: December 1, 2020
Price: ¥70,000 (Before Tax)

ISBN: 978-4-09-179333-1
Binding: Naoko Nakui

Editor: 100 years Doraemon Project Team Shogakukan

*Book and  bonus items design subject to change

Official Website: https://www.shogakukan.co.jp/pr/100dora/

Cute New Doraemon Merchandise From Felissimo Can Be Enjoyed By Adults Too

Felissimo launched online pre-orders for its new line of 12 Doraemon themed items on February 20, 2020. Doraemon is a symbol of Japanーa national treasure that continues to be be adored by kids and adults alike around the country.

The collection is centred around everyday practical items that can even be enjoyed nonchalantly by grown-ups.

Doraemon Laundry Net Set – ¥1,400 (Before Tax)

There are four in this collection of laundry nets, big and small. Designs include "Mini Doraemon," "Memory Bread," "Anywhere Door," and "Dress-Up Camera."

Doraemon & Nobita-kun Slippers – ¥2,100 (Before Tax)

 Doraemon and Nobita-kun features on this collection of slippers. There are four designs, with the tops being made from corduroy, and all with beautiful colours.

Doraemon Pull Pass Case – ¥2,300 (Before Tax)

These three pass cases all have Doraemon designs and come with a pullable elastic string. Each has its own classy one tone colour. Perfect for storing small items and heading out.

Doraemon Smartphone Cases – ¥2,900 (Before Tax)

The three cute smartphone cases come in chic colours and designs, with an additional colour inside for the four card pockets.

Doraemon Plastic Bottle Towels – ¥950 (Before Tax)

Decorate your drinking bottle with one of these four cute Doraemon bottle towels, all with a cute tail. They can be used for other things like deodorant too.

Doraemon Zipper Bag Set – ¥800 (Before Tax)

Keep your food stored and safe in an adorable Doraemon zipper bag, whether it be snacks or ingredients. They're perfect for giving gifts in too.

Doraemon Nail Seals <Basic> – ¥1,450 (Before Tax)

Glam up with some cute Doraemon nail seals, ranging from natural colours to gold leaf and more, which can cater to a variety of different situations.

Doraemon Embroidered Pouches – ¥3,000 (Before Tax)

These kits embroidery equipment to make your own Doraemon-design pouch. Make the pouch, attach the fastener, and you've got yourself a place to store your items.

Doraemon Manga's 50th Anniversary Celebrated With Kawaii Confections by Tabemas

Character-inspired Japanese confectionery series Tabemas is celebrating the 50th anniversary of the Doraemon manga series with two adorable new confections which will release at Lawson convenience stores around Japan on March 3, 2020.

Tabemas Doraemon 2020 Chocolate Flavour – ¥285 (Tax Included)

Tabemas have produced Doraemon confections before to huge popularity amongst fans, and this time around he's got a new facial expression. There's also a special "Ganso Doraemon" version.

Tabemas Doraemon 2020 (Ganso Doraemon Ver.) Custard Flavour – ¥285 (Tax Included)

Ganso Doraemon, who was born in the future, is a bright yellow colour with cute ears. Both confections sit plump and adorable, and each have little Doraemon details like the bell, whiskers, and a tail.

The sweets are also made with a dough called "nerikiri" which is used in making traditional Japanese wagashi sweets. Doraemon is chocolate flavoured while Ganso Doraemon is custard flavoured. Perfect for snacks and would look great on an Instagram feed!

Information

Tabemas Doraemon 2020

Release Date: March 3, 2020

Available: At chilled desserts section of Lawson convenience stores across Japan

*Not available at Natural Lawson or Lawson Store 100

*Available while supplies last

*Stock date may differ from branch to branch

*Select stores not participating

Product Page: https://www.bandai.co.jp/candy/tabemas/doraemon3/

Kiyomizu Cheese Kobo: Kyoto's Dessert House Releases Matcha Tiramisu and New Cheese Products

Kiyomizu Cheese Kobo opened in Kiyomizu Gojozaka, Kyoto in July this year as the first place in Kyoto to specialise in "bottled cheesecakes." This month, they are releasing four new products to continue the cheese craze right to the end of 2019.

The first is a revamp of their number one most popular soft serve cheese ice cream: the "Chocolate Mont Blanc Cheese Soft." The soft serve ice cream is a mix of refreshingly sweet milk and rich cheese topped with a full-bodied mont blanc-style chocolate—a welcome addition during the winter months when you want to stay in and indulge in some chocolate. The ice cream is finished with crushed chocolate pieces and a crowning raspberry to create a chocolate cake in a cone. You're sure to become a frequent customer after a bite of this.

And for the Christmas season only, between December 18th-25th the shop is also selling another special soft serve that's made to look like a Christmas tree. The cheese soft serve is covered with a sprinkling of Uji matcha powder and adorned with chocolate pearls and stars.

Kiyomizu Cheese Kobo is also releasing hot versions of its "Kiyomizu Cheese Drink" and "Matcha Cheese Tea," the iced versions of which were greatly enjoyed in summer. The Matcha Cheese Tea can also now be ordered with tapioca topping, creating a delicious combination between the expertly crafted rich matcha cheese tea and the chewy and sugary tapioca pearls.

Also released this month is the "Homemade Matcha Tiramisu" when is served in a traditional masu box and served only on the second floor eat-in section. This irresistible delight is made with flavourful mascarpone cheese and bitter Uji matcha from Kyoto to create a dessert that's perfect during a trip or day out in Kyoto. Because of the hard labour that goes into creating this dessert, only 5-10 are served per day, so be sure to arrive early to not miss the opportunity.

Information

Chocolate Mont Blanc Cheese Soft – ¥550 (Before Tax)

Christmas Cheese Soft – ¥400 (Before Tax) *Available December 18-25, 2019 only

Matcha Tapioca Cheese Tea – ¥550 (Before Tax)

Homemade Matcha Tiramisu – ¥540 (Before Tax)

Kiyomizu Cheese Kobo

Address: 569-10 Shiraitochō, Higashiyama Ward, Kyoto, Kyoto Prefecture

Official Website: http://kiyomizu-cheese.com/

Doraemon and Hello Kitty Collaborate in New Kawaii Merchandise Line

Sanrio has announced a new Doraemon and Hello Kitty design series which is set to be released on December 26 at Sanrio stores across Japan, as well as department stores stocking Sanrio goods and the Sanrio online shop.

The Doraemon x Hello Kitty collaboration project began in 2015. Both characters have come to be symbols of Japan adored by all generations, with the Doraemon manga series set to celebrate its 50th anniversary next year, and Hello Kitty having celebrated hers this year. The project is now expanding its range for all the grown-ups that were raised on both franchises.

Hello Kitty Mascot Holder – ¥1,980

Doraemon Mascot Holder – ¥1,980

This marks the 4th Doraemon and Hello Kitty collaborative design series developed by the Sanrio shop. All the merchandise incorporates fun and instantly-recognisable motifs from the characters, like Doraemon's secret gadgets and Hello Kitty's ribbon.

Reversible Cushion – ¥3,080

Handbag – ¥2,200

A5 Notebook – ¥605

The cute mascot holders see Hello Kitty borrowing Doraemon's bell and takecopter and Doraemon with Kitty's ribbon. This adorable feature follows into the designs of the other items too, like the reversible cushion which turns inside out into either the Doraemon or Hello Kitty design. There's lots of items in the line-up besides that shown here too, including pens and more.

Don't miss out on this sweet collection.

*All prices include tax

©️Fujiko-Pro ©️'76, '19 SANRIO

Starbucks Japan Reveals New Matcha White Chocolate Hot and Iced Drinks For Christmas

Starbucks Coffee Japan is celebrating Christmas 2019 with two new delicious beverages: the Matcha White Chocolate Frappuccino🄬 and Hot Matcha White Chocolate, both of which will be available to order between December 19 and 25 for this year only.

Both versions of this delightful holiday season drink are the perfect accompaniment to the winter days, combining richly fragrant matcha with smooth white chocolate. The Frappuccino🄬 enjoys the addition of maple syrup for a distinct sweetness which mixes gorgeously with the matcha and milkiness of the white chocolate.

The hot version is made with foamed milk which too is soaked in the full-bodied kick of the matcha. The fluffy texture of the foamed milk together with the sweet taste and velvety white chocolate is a combination sure to get you addicted.

If you're in Japan for Christmas this year, be sure to stop by Starbucks for a cup of Matcha White Chocolate.

Information

Matcha White Chocolate Frappuccino🄬

Tall: ¥570 (Tall size only)

Hot Matcha White Chocolate

Short: ¥430 / Tall: ¥470 / Grande: ¥510 / Venti®: ¥550

Running: December 19, 2019 – December 25, 2019

Available: At most Starbucks branches in Japan

Notes: Listed prices do not include tax. Both drinks contain less than 0.5% cocoa.

Starbucks Coffee Japan Official Website: https://www.starbucks.co.jp/

Handmade Christmas Chocolate Santa and Snowman Released at ATELIER de GODIVA in Kyoto

GODIVA Japan released two new chocolate products at the Daimaru Kyoto branch of ATELIER de GODIVA, a chocolate shop which combines GODIVA's skilful craftsmanship with chocolate artistry. Named "ATELIER Christmas Showpiece Santa Claus" and "ATELIER Christmas Showpiece Snowman," the two chocolate artworks were released on Wednesday and are available until December 25.

Each and every one of these chocolate sculptures are handmade in-store by the shop's chefs. They are exclusive to ATELIER de GODIVA Daimaru Kyoto and the perfect Christmas treat to adorn any Christmas party this holiday season.

These cute Christmas-exclusives not only taste delicious, but are fun to look at. Santa is sat in a chimney ready to deliver the presents while the snowman is sat next to a Christmas tree looking warm with its scarf.

Both of these are limited in stock and won't be available ever again after they sell out, so don't miss out.

Information

ATELIER Christmas Showpieces

Running: December 11, 2019 – December 25, 2019

Price: ¥1,500 Each (Before Tax) *Takeout only

Available: ATELIER de GODIVA Daimaru Kyoto (Daimaru Kyoto B1F, 79 Tachiuri Nishimachi, Shimogyo Ward, Kyoto, Kyoto Prefecture)

Opening Hours: 10:00-20:00

GODIVA Japan Official Website: https://www.godiva.co.jp

Kaori's Easy Recipe: Learn to Make Rilakkuma Santa Cookies

With just a small bit of ingenuity, turn everyday food into something cute using Kaori's easy recipe! With a few simple ideas, an ordinary recipe magically transforms into a cute dish.

In this recipe, you'll learn how to make Santa Rilakkuma cookies 

1: Ingredients: (For 10 Rilakkumas)

Unsalted butter: 55g

Icing sugar: 25g

White sesame seeds: 30g

Weak flour: 75g

2: Leave the unsalted butter out for a while until it reaches room temperature and then mix until smooth. Next, mix in the sugar, sesame seeds and then flour in that order. 

3: Next, split the dough into portions. To make one cookie, you need 15g for the face and 1g of dough for each ear. Arrange your face and both ears as shown in the photo below. 

Top tip: Rilakkuma's face is oval-shaped so don't make it circular.

4: After you've formed all your Rilakkumas, bake them at 180℃ for 15 minutes.

 

5: Please refer to the video below to decorate Rilakkuma's face:


Before the cookies get cold, coat them in icing sugar, using a small brush to dust off the excess. Then, wait for the cookies to cool completely before decorating the face. Place a Meiji Apollo Strawberry Chocolate on Rilakkuma's head for the Santa hat and you're done. 

This is the perfect way to contribute to your next Christmas potluck and it is a flawless plan to impress all your friends.

Kaori invites you into her world of character-themed food dishes in her recipe series. Be sure to check out her Instagram where she has uploaded many pictures of her character dishes!

Kaori Kubota (@kaopan27)

I live in Hokkaido and I love to make character themed foods, desserts and pastries♡

I want to see my family smile, so I enjoy putting in a bit of effort to make character foods and changing food into something cute♡

You can see more of my character foods and character bento boxes on my Instagram page→@kaopan27