Doraemon Christmas & New Year Merchandise Released by JP Post
Japan Post have released a range of new Doraemon themed Christmas and New Year merchandise on their official website.
The items are part of a popular line of merchandise called Premium Doraemon based on the lovable robot cat himself. The line-up features a whole new variation of merchandise that can be used during Christmastime or for the New Year's holidays.
This includes everyday-use mugs, zaisu chairs, themed plates for the holiday season, and much more. Designs even include a cute Doraemon dressed as Santa Claus.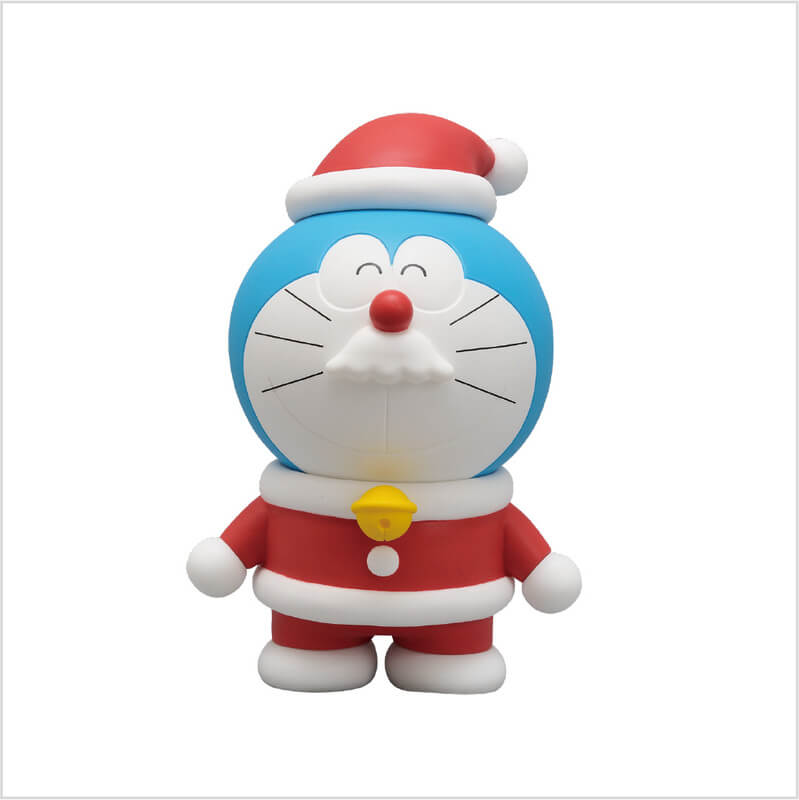 Santa Doraemon Figure: ¥1,800 (Tax Included) *1,500 available
Here we see Doraemon donning an adorable Santa Claus outfit. He even has a little white beard!
Christmas Wreath: ¥3,000 (Tax Included) *300 available
A cute Christmas-y wreath featuring Santa Doraemon surrounded by his secret gadgets.
Christmas Plate Set: ¥2,400 (Tax Included) *500 available
Furnish your Christmas dinner table with these decorative plates featuring Doraemon and his secret gadgets.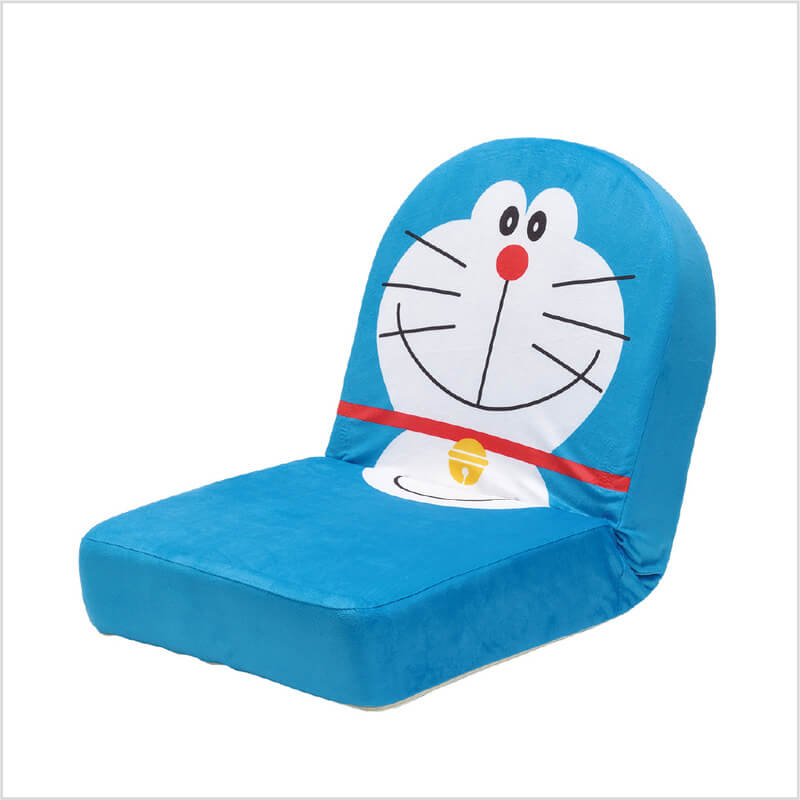 Doraemon Zaisu Chair: ¥10,000 (Tax Included) *1,000 available
Sit on the floor with this cute zaisu style chair or fold it down and lay flat to sleep together with Doraemon!
Kagami Mochi Doraemon Figure
Here we have Doraemon as a white kagami mochi figure with an orange atop his noggin!
There are plenty of other fun and useful Doraemon-inspired items to get your hands on too for Christmas and the New Year, so be sure to check out JP Post's official website!
Information
Doraemon Christmas & New Year Items
Running: November 21, 2018 – January 7, 2019
Shipping: Will arrive within 10 days of ordering
*There is a possibility that deliveries won't be made from December 14 to the end of the year. Shipping will open again from January 7, 2019.
Product Page: https://www.shop.post.japanpost.jp/shop/a/aother-1dora/
RELATED ENTRIES
Fans Asked to Name Blimp Inspired by the Upcoming Film 'Doraemon: Nobita's Sky Utopia'

The film Doraemon: Nobita's Sky Utopia will be released on March 3, 2023. The 42nd Doraemon movie follows Doraemon, Nobita, and his friends as they venture off to find Utopia, a perfect land in the sky where everyone lines in joy and happiness. They do so using an airship with a time warp function on their adventure, and to commemorate the film's release, the Flying Doraemon Project began on January 14. A real-life 17-meter-long Doraemon blimp will soon appear in the sky, and fans are being asked to decide on a name for the craft.

The blimp, inspired by the Doraemon movie, will feature popular characters including Nobita, Shizuka, Suneo, and Gian. The blimp is the largest unmanned airship in Japan.

The message of the Flying Doraemon Project is to convey the feeling that in this day and age, children and adults alike can once again look upward and move forward toward their hopes and dreams.

Fans are asked to contribute ideas for the blimps name during the application period. Check the website for more details!

Akiyoshido Cave in Yamaguchi to be Illuminated for Christmas & Valentine Theater Event

The Mine City Tourism Association has announced a Christmas & Valentine's Day event at Akiyoshido Cave, one of the largest limestone caves in Japan. The event will see the natural wonder illuminated by a number of colorful lights. The Christmas event will run from December 21 to 25, 2022, while the Valentine's Day event will run from February 10 to 14, 2023.

Akiyoshido Cave is one of Yamaguchi Prefecture's most popular tourist attractions. The interior will be decorated with colorful lights and unique soundscapes, creating a once-in-a-lifetime setting for visitors. These illuminations and sounds were directed by world-renowned lighting designer Motoko Ishii, known for her work on Tokyo Tower and the Akashi-Kaikyo Bridge.

Information

Christmas & Valentine Theater ~ Akiyoshido Cave 'Fantasy of Light and Echoes'

Dates:
Christmas Theater: December 21 – December 25, 2022
Valentine Theater: February 10 – February 14, 2023
Times: (1) 10:00-11:00 (2) 12:00-13:00 (3) 14:00-15:00
3 events per day

Venue:
Akiyoshido Cave, Shuhocho Akiyoshi, Mine, Yamaguchi

Tickets/Details:  https://karusuto.com/event/christmas-valentine-theater-2022/

Original Doraemon Shirt Inspired by Nobita's Room Now Available

Shogakukan's online store has released a long-sleeve shirt inspired by Nobita's room from the long-running Doraemon series. Released on December 15, the fashionable and fun item is sure to be a fan favorite.

Shirts Inspired by Nobita's Room!

The shirt was developed in collaboration with Kawatani Shirt, a Tokyo-based brand dating back to 2011 specializing in casual shirts for adults. 

 

The green stripes were inspired by the tatami mats found in Nobita's room, and the simple back is white with a slight checker pattern at the top.

 

Part of the inner lining is even decorated with Doraemon's Take-copter!

The button at the neck is bright yellow, inspired by Doraemon's signature bell.

The lining of the left breast pocket features an embroidered Doraemon as well. 

As expected, Nobita can also be seen lounging on the bottom right of the shirt. 

The shirt is available in four sizes from S to XL. Made from 100% cotton, this is a comfortable piece of clothing perfect for wearing all year round. Why not add this playful shirt to your rotation?

 ©Fujiko-Pro

Information

Doraemon Long-sleeve Shirt 'Nobita's Room'

Release Date: December 15, 2022

Sizes: S, M, L, XL

Price: 14,300 (Tax Included)

Eve to Hold YouTube LIVE on Christmas Eve with Afterparty for Premium Members

Eve has announced a special YouTube LIVE scheduled to take place on December 24 at 19:00. The stream will take place on the artist's official YouTube channel and those with YouTube Premium memberships will be able to take place in an Afterparty starting at 19:30. 

Starting at 19:00 on Christmas Eve, fans can enjoy a rare live studio performance complete with a full band. The Afterparty will include a special chat with Eve in which the artist reflects on the past year and gives hints on what's to come. Fans won't want to miss this exclusive opportunity!

Doraemon Sleeping Bag and Neckwear Perfect for Bringing on a Winter Camping Trip

Doraemon fans who also love the great outdoors will be able to grab some new goods for their winter outings. A Doraemon-inspired sleeping bag created by down maker NANGA and neckwear made by Spanish brand BUFF are now available at the Shogakukan online department store!

NANGA is one of Japan's leading down manufacturers, beginning as Yokota Sewing in 1941 in Maibara, Shiga Prefecture, a famous production center for cotton futons. The down used in this new sleeping bag has been cleaned and refined using the newest technology, promising that this bedding will last for years to come.

Sleeping Bag

In addition to the blue, white, and red Doraemon-inspired coloring, the character's famous collar also makes an appearance. Covered head to toe in motifs from the series, this bedding is also highly functional and warm.

Neckwear

The included storage bag is compact and able to fit in a backpack, measuring approximately 20cm x 40cm. Will you be adding these items to your camping pack this winter?

©Fujiko-Pro

British Beauty Brand Elemis Sponsors Christmas Afternoon Tea Bus Tour Through Tokyo

There are plenty of events going on in Tokyo to celebrate the holiday season, but this one might be the most peculiar. Elemis, a skincare brand from England, has teamed up with bus operator Upstar for Japan's first bus tour featuring afternoon tea! This extremely limited event will drive guests around the city to see some of the most impressive Christmas lights in Shibuya, Roppongi, Omotesando, and other spots. Only 60 seats are available each day and the bus will run from December 1 until December 25, 2022.

 

5 Unique Features of the Elemis Special Christmas Afternoon Tea Bus Tour

① Enjoy a Special Christmas Afternoon Tea Menu by Elemis

A special Christmas menu will be available on board, including a Santa Claus shortcake and a party popper-inspired sandwich. 

② Travel on a Bus Filled with Elemis Christmas Decorations

Inside the bus, guests can enjoy fir trees and original decorations inspired by the Elemis holiday collection!

③ Best-Selling Elemis Goods will be Gifted to Guests!

Guests will receive a trial size of Elemis' best-selling Pro-Collagen Cleansing Balm as a Christmas present!

④ A Special Gift Campaign will run from November 15 until December 25

Prior to the start of the bus tour, a campaign will be held on Instagram and Twitter. Winners will snag tickets for the bus tour and an Elemis makeup set worth over $12,000!

⑤ Travel on a Special Route to Enjoy Tokyo's Christmas Lights!

The bus tour will take visitors to some of Tokyo's best Christmas locales, from Shibuya and Omotesando to Keyakizaka and Roppongi. The 90-minute journey starts and ends in Omotesando.

How would you like to enjoy Tokyo's Christmas lights on a British bus enjoying some of the best beauty products on Earth? Get into the holiday spirit with this unusual and unique tour!

Information

Elemis Christmas Afternoon Tea

Running: December 1 – December 25, 2022 *Not running December 12, 13

Times:
1st Service / 15:00~16:30
2nd Service / 17:00-18:30
3rd Service / 19:00-20:30

Length: 90 minutes

Departure Point: In front of the Shioda Building (5-10 Minamiaoyama, Minato-ku, Tokyo)

Price: ¥6,800 (Adults, Tax Included) / ¥3,000 (Children, Tax Included)

Reservations: https://www.upstar-londonbus-travellingnewtokyo.com/booking

Doraemon's Official Store Launches Limited Edition Dorayaki-Flavored Black Tea

Doraemon's Mirai Department Store, Doraemon's official shop, has announced a limited edition black tea flavored with the character's favorite food: dorayaki! The tea and four special themed plates will be available starting November 11, 2022. The tea itself is provided by the tea specialty shop LUPICIA. 

Doraemon's Mirai Department Store Black Tea (Dorayaki Flavor)

Doraemon's Mirai Department Store is now offering this special tea in an adorable themed tin.

The flavor of the tea is inspired by Doraemon's favorite food, dorayaki, a sweet Japanese pastry filled with red bean paste. The gorgeous blue and red toppings blended into the tea leaves were inspired by Doraemon himself, and fans will want to enjoy a cup as they lose themselves in the classic manga or anime series.

Doraemon's Mirai Department Store Tasty Plate (4 varieties)

These 14cm square plates are perfect for snacks with tea. Dishwasher-safe, fans can pick from four designs, each showing Doraemon enjoying some tasty treats. 

©Fujiko-Pro

Eve to Sing Theme Song for Christmas Comedy Film 'Black Night Parade'

Popular singer Eve will sing the theme song for the film Black Night Parade, coming to theaters nationwide on December 23, 2022. A new trailer featuring the track has also been released alongside the announcement.

Eve's YouTube channel has over 4.2 million subscribers with video views of over 1.9 billion. The new song, Shirayuki, was written by the singer himself, who has become incredibly popular with overseas music fans as well. The track manages to be both gentle and powerful in equal measure, combining an orchestra with Eve's unique vocals. In conjunction with the release of the trailer, an exclusive pre-release version of the song has been posted to TikTok.

Black Night Parade Trailer: https://youtu.be/57CkdVMky4o

Black Night Parade was originally manga series by Hikaru Nakamura, the creator of Arakawa Under the Bridge and Saint Young Men. The live-action film will be directed by Yuichi Fukuda, who has worked on a number of live-action film adaptations of manga series including Gintama and Kyo Kara Ore Wa! Fukuda also wrote the screenplay along with Tetsuo Kamata. The protagonist Miharu Hino will be played by Ryo Yoshizawa, while Shino Hojo will be played by Kanna Hashimoto. Taishi Nakagawa will play Kaizer Tanaka and Keisuke Watanabe will play Teppei Kohira.  

The story follows Miharu Hino, a man who is completely hopeless at everything he does. He failed his entrance exam, failed at job hunting, and has no love life to speak of. After working at a convenience store for three years, he meets a man in a black Santa suit who kidnaps him, offering him a job. Miharu then begins working at Santa Claus House, a mysterious company at the North Pole that delivers gifts to children around the world.

Comment from Eve

"I'm incredibly honored because I loved both the original manga and Fukuda's past works. I wrote this song Shirayuki with the hope that Christmas could be an important day for everyone. I would be so glad if this song makes you nostalgic for winter, making you imagine the cold air that stings your nose and the stars in the clear night sky. I love Kunehito, so I am looking forward to seeing him in the film."

©︎2022「ブラックナイトパレード」製作委員会 ©︎中村光/集英社

Sailor Moon Museum Releases New Christmas Menu

The Sailor Moon franchise's 30th-anniversary museum is open from July 1 to December 30 at Tokyo's Roppongi Museum. The series became a global phenomenon in the 1990s and remains incredibly popular with audiences around the world to this day. The museum itself is located near Azabu-Juban, where Sailor Moon took place.


 
Volume 3 of the museum, the final installment, will take place from November 12 until the museum closes on December 30. During this period, fans can see over 100 pieces of rare Sailor Moon goods from its run in Nakayoshi magazine.

 

All of the original color drawings currently on display will be replaced, with over 60 new pieces being added including previously unreleased works. Fans will also get a glimpse of the original drawing that appeared on the cover of Nakayoshi when the final chapter of Sailor Moon was published!

Christmas Menu

Sailor Moon Museum Christmas Pancake

Sailor Moon Museum Cheese Melt Muffin

Latte Art featuring Famous Quotes

THE ALLEY Collaboration Drinks

Christmas Tapioca Banana Pumpkin

Princess Serenity Cream Cheese Yogurt

New Christmas menu items will also be available during Vol.3. Guests can enjoy the cafe's original Christmas tree-inspired pancakes and collaboration drinks with THE ALLEY. The main menu has also been overhauled and now includes plenty of dishes perfect for the cold winter months. The drink menu will also feature original coasters and straw tags only available at the museum.




Will you be visiting the museum during its last few weeks?

(c) Naoko Takeuchi

Information

Sailor Moon Museum

Running: July 1 – December 30, 2022

Vol. 3: November 12 – December 30, 2022

Hours: 

Weekdays: 10:00-18:00 (Last entry at 17:30)
Weekends/Holidays: 10:00-20:00 (Last entry at 19:30)
*Open from 10:00-20:00 from December 26 – December 30
Venue: Roppongi Museum (5-6-20 Roppongi, Minato-ku, Tokyo)
Official Site: www.sailormoon-museum.com


Doraemon's Official Shop Opens for a Limited Time at Daimaru Umeda

From December 1, 2022 until May 28, 2023, Doraemon's official shop will appear at Daimaru Umeda! Doraemon's Mirai Department Store will offer a variety of limited-edition products for this brief period. 

Doraemon's Mirai Department Store Exclusive Goods (Selection)

Chenille Embroidered Tote Bag (Doraemon and Mini Doraemon): ¥3,520 (Tax Included)

This tote bag is decorated with lasting embroidery and is sure to brighten any Doraemon fan's day. The shoulder-length handles are practical and each bag has excellent storage capacity!

Doraemon Striped Socks (Red/Green): ¥2,420 each (Tax Included)

These thick socks are sure to keep your feet warm during the cold winter months. The simple lines and chic colors make these a great gift for any age.

Come check out these exclusive items that you can only find here!

©Fujiko-Pro

Information

Doraemon's Mirai Department Store in Daimaru Umeda 2022-2023

Running: December 1, 2022 – May 28, 2023
Venue: Daimaru Umeda 13F (3-1-1 Umeda, Kita-ku, Osaka)

Hours: 10:00-20:00
Doraemon's Mirai Department Store Official Site: https://mirai.dora-world.com/

Mister Donut Reveals Limited-Time Pokemon Christmas Collection

Mister Donut has revealed its annual Pokemon Christmas collaboration. This marks the 5th year that the popular sweets chain is teaming up with the legendary franchise, and starting on November 9, fans can find themed sweets and merchandise for a limited time. 

Pikachu Snowman Donut

Christmas Collection Donut Set

New to the lineup in 2022 is the Pikachu Snowman Donut. This will be sold alongside the always-popular standard Pikachu Donut which will be sold in a cute Christmas sleeve. Customers can also look forward to the sleepy Pikachu Donut and the fluffy Jigglypuff Donut this holiday season.

Mister Donut Blanket (White)

Mister Donut Glasses (Set of 2)

The Christmas Set will include the Mister Donut Pokemon Blanket, which is available in two patterns, as well as a pair of Pokemon glasses. Fans are sure to enjoy these new illustrations of Pikachu and Jigglypuff made exclusively for the collaboration. 

Pikachu Donut

 

The popular Pikachu Donut is back! The fluffy yeast pastry is filled with whipped cream with a pudding flavor and chocolate coating. 

Pikachu Snowman Donut

 

Also filled with whipped cream, the Pikachu Snowman Donut is coated with white chocolate.

Be sure to check out this exclusive collection of sweets and goods before they're gone!

©2022 Pokémon. ©1995-2022 Nintendo/Creatures Inc. /GAME FREAK inc.

ポケットモンスター・ポケモン・Pokémonは任天堂・クリーチャーズ・ゲームフリークの登録商標です。
Nintendo Switchのロゴ・Nintendo Switchは任天堂の商標です。

Information

Mister Donut Pokemon Christmas Collection

On Sale:

Donuts: November 9 – late December 2022 (While supplies last)

Goods: November 9 (While supplies last)


Official Site: https://www.misterdonut.jp

The World of Peanuts to Take Over Grandberry Park this Winter

The limited-time Christmas event 'SNOOPY Merry Colorful Christmas' will be held at the Grandberry Park shopping mall from November 12 until December 25, 2022. The complex is directly connected to Manami-Machida Grandberry Park Station on the Den-en-toshi Line. 

This year's event is the most colorful one yet, focusing on diversity and individuality. Fans of Snoopy and friends are in for a treat, as the area around Grandberry Park will be illuminated in beautiful colors and decorated with unique Christmas decorations that will excite the whole family. 

Colorful Sculpture

Colorful Illuminations

Snoopy Ice Rink

Snoopy Happiness Float 2022

During the event period, a giant 8-meter-tall Christmas tree decorated with Peanuts-inspired ornaments will be set up for guests to enjoy. A huge and very colorful sculpture measuring 6 meters across and over 2 meters tall will also welcome visitors to this Christmas wonderland. In addition, colorful lights will be scattered around the entirety of Grandberry Park, and a special Christmas menu filled with cakes and hors d'oeuvres is sure to delight.

On December 10, the Snoopy Ice Rink will open at Oasis Plaza, and the Snoopy Happiness Float 2022, a giant Snoopy that has traveled across Japan, will return for another year of fun.

Come have a fun time this holiday season with Snoopy and friends! A series of events will be held over the next year to market the Colors of Peanuts marketing campaign throughout the country, so keep an eye out for more news!

*Sample images only.