With just a small bit of ingenuity, turn everyday food into something cute using Kaori's easy recipe! With a few simple ideas, an ordinary recipe magically transforms into a cute dish. In this character recipe you'll learn how to make a "Sanrio Character's Pressed Sushi", the perfect dish for a new year♡
1:Ingredients
Sashimi of your choice (for this time, try salmon, snapper and tuna) Shredded cooked egg
Salmon roe
Boiled podded peas
Green shiso
Vinegar rice
Pudding cup
☆You can use as much as you want.
☆You can use a cake pan instead of a pudding cup.
For Topping
Kamaboko of your choice
Shimeji mushroom(for pompompurin's hat) ※pour men-tsuyu a bit and use microwave.
Cookie cutters
Dried seaweed puncher
3:
1 Put saran wrap into the pudding cup
2 Put in sliced sashimi with a slight overlap
3 Let the vinegar rice cool a bit and stuff it tightly.
4 Wrap it well and let the sashimi and rice keep for a while.
4:
Cut the white Kamaboko out with a cat shaped cookie cutter (for Hello Kitty).
Cut the green Kamaboko out with a round shaped cookie cutter. Place the small round eyes on the round shaped face.(for Keroppi)
Cut the yellow Kamaboko out with a bear shaped cookie cutter, then take the ear pieces away, and replace them with raindrop shaped Kamaboko. Use pasta to fix Shimeji mushroom cooked in a microwave for the hat(for Pompom purin).
Put seaweed-eyes and nose on each face.
☆All cookie cutters except the aluminium one, and Kitty's bow, are available at Seria.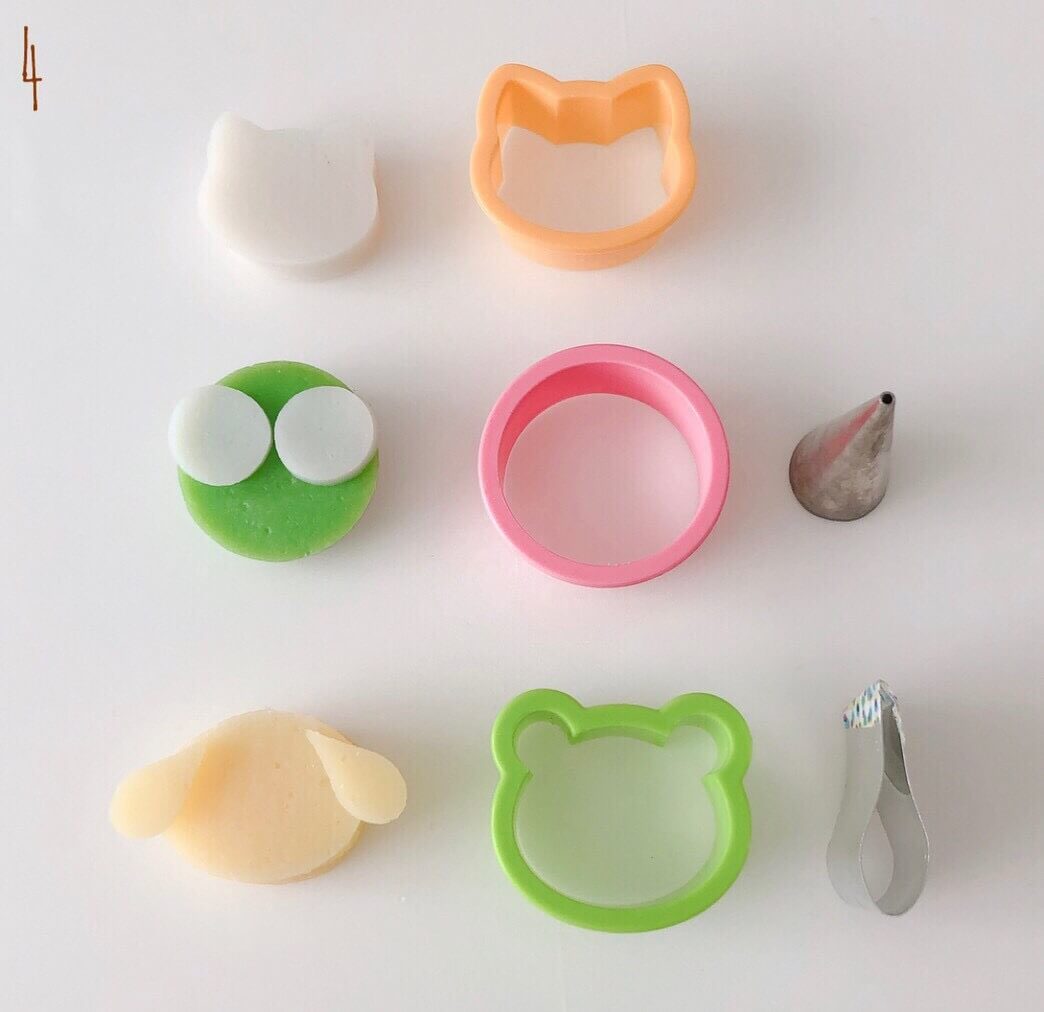 5:
Take Sushi from picture3 out and turn upside down on the green shiso.
Place shredded cooked egg, boiled podded pea, salmon roe, kamaboko on the picture5 and your pressed sushi is complete.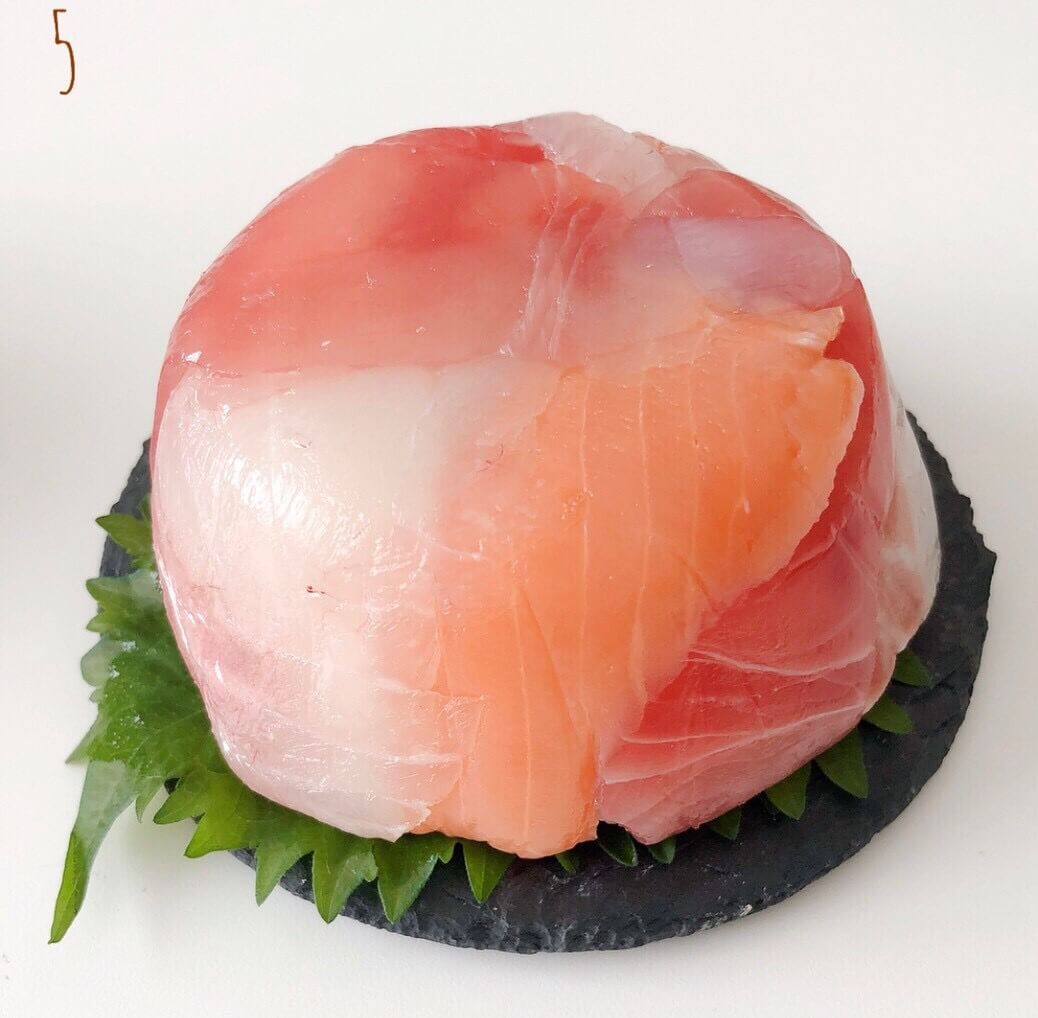 Kaori invites you into her world of character-themed food dishes in her recipe series! Please check out her Instagram where she has uploaded many pictures of her character dishes!
Information
■Profile
Kaori Kubota (@kaopan27)
I live in Hokkaido and I love to make character themed foods, desserts and pastries♡
I want to see my family smile, so I enjoy putting in a bit of effort to make character foods and changing food into something cute♡
You can see more of my character foods and character bento boxes on my Instagram page→@kaopan27