Anime Songs Debuting in January 2019: Part 1
Japanese anime is popular worldwide, and one part of the watching-experience that makes a series so memorable is its opening and ending themes. Here's part one of a list of artists providing music for ongoing series and soon-to-air series.
Lead x Hinomaru Sumo
Three-member dance and vocal unit Lead will release their song Be the NAKED on January 30, 2019 which will be used as the opening theme song for the anime series Hinomaru Sumo starting on January 25. The series depicts themes of friendship, endeavor and victory.
Full Details: https://www.moshimoshi-nippon.jp/155895
ЯeaL x Boruto: Naruto Next Generations
Popular rock band ЯeaL will release Tsuyogari LOSER on February 20, 2019, their new single that will be used as the new ending theme for the ongoing anime series Boruto: Naruto Next Generations. ЯeaL has released a string of smash songs for popular various anime series and they are gaining much attention from anime fans who are anticipating this new release.
Full Details: https://www.moshimoshi-nippon.jp/155887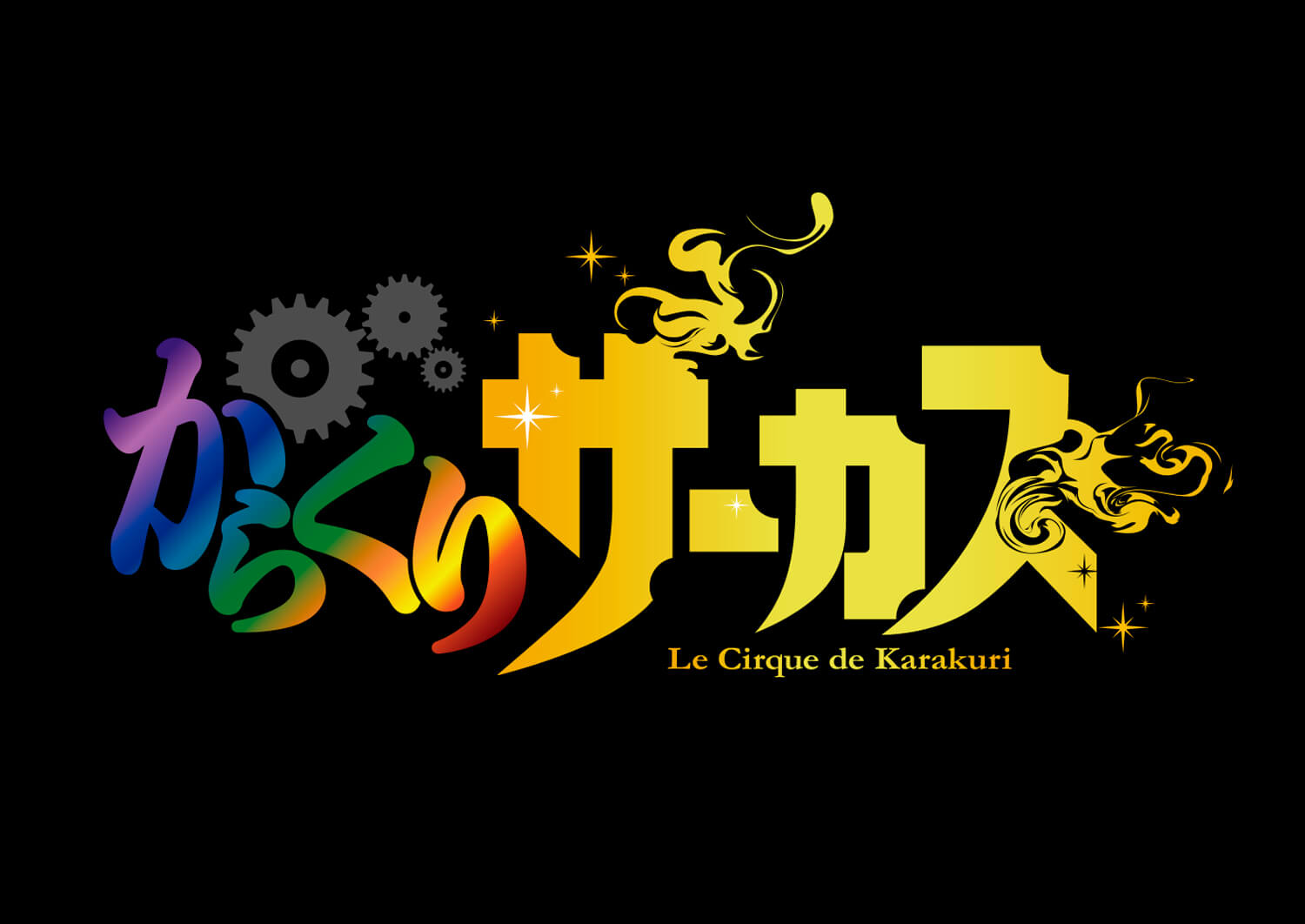 KANA-BOON x Karakuri Circus
KANA-BOON wrote their new song Haguruma as the second opening theme song for Karakuri Circus. A promotional video for the series was released that includes a snippet of the track. The video features scenes of the characters working together to knock down the circus. Be sure to check it out!
Full Details: https://www.moshimoshi-nippon.jp/155647
The Quintessential Quintuplets
The Quintessential Quintuplets is set to begin airing in January 2019. A video teasing the anime's opening theme song Go-Tōbun no Kimochi was recently released. The song is performed by the series' five Nakano siblings themselves. It begins with the sisters calling out to the series protagonist Fūtarō Uesugi to wake up. It drops into a cute pop song where each sibling expresses their feelings towards Uesugi, from hate to love.
Full Details: https://www.moshimoshi-nippon.jp/155625
Continued in Part 2.
RELATED ENTRIES
The Quintessential Quintuplets Capcom Cafe Collaboration Starts May 20

From May 20 until July 8, Capcom Cafe Aeon Lake Town and Capcom Cafe Ikebukuro will be serving up tasty treats inspired by The Quintessential Quintuplets film! The movie is set to release the day the collaboration starts. 

① Nino's Dessert Plate / ② Yotsuba's Korean Spice UFO Chicken / ③ Wedding Afternoon Tea / ④ Miku's Matcha Latte / ⑤ Ichika's Favorite Mango Frappe / ⑥ Itsuki's Delicious Strawberry Lassi

Order Bonus: Original Lunch Mat

Drink Order Bonus: Coaster (10 varieties, 1 given at random)

Guests spending ¥3,000 or more (including tax) will receive a Bromide-style postcard (6 varieties, 1 given at random)

Come enjoy some limited-edition menu items inspired by your favorite characters!

©春場ねぎ・講談社/映画「五等分の花嫁」製作委員会
©CAPCOM CO., LTD. ALL RIGHTS RESERVED.

The Quintessential Quintuplets Film Reveals Final Trailer, Theme Song Released

The Quintessential Quintuplets film is scheduled to be released in Japanese theaters on May 20, 2022.

The final trailer for the film shows the five Nakano sisters at their school's cultural festival. Fuutarou is heard saying "I have to make a decision," reminding viewers that the climax of the story is coming soon.

The Quintessential Quintuplets Film Final Trailer



As the trailer was released on the quintuplet's birthday, new merchandise for movie attendees was also announced. Fans will be able to snag clear file posters, pins, acrylic stands of the characters, and a premium version of the manga chapter bonus that includes additional illustrations and an exclusive interview with the cast members.

The theme song for the film, Quintuple Paths, has also been made available on streaming services!



A special program will be broadcast on ABEMA'S 'Anime LIVE Channel' to celebrate the film's release featuring all six main cast members.



©春場ねぎ・講談社/映画「五等分の花嫁」製作委員会

The Quintessential Quintuplets Movie Drops New Trailer

The conclusion of The Quintessential Quintuplets anime series is coming in feature film form, and TBS Animation has shared a new wedding trailer for the movie ahead of its May 20, 2022 release date in Japan. The trailer comes as part of the Anime Japan 2022 event, an industry affair promoting new series and productions. It features new footage and voice acting from the final release.



The Quintessential Quintuplets Movie 2nd Trailer


The trailer shows each of the five Nakano sisters in wedding dresses. Playing in the background is the theme song for the film, Quintuple Paths. The song is performed by Ayana Taketatsu, Ayane Sakura, Inori Minase, Kana Hanazawa, and Miku Ito, who play the Nakano quintuplets.



The album containing the theme song heard in the trailer will be available on May 25, and the jacket illustration has been released. Depending on where you buy the album, you can get a special bonus, so be sure to check out the official website and Twitter page for details!


©春場ねぎ・講談社/映画「五等分の花嫁」製作委員会

The Quintessential Quintuplets Film Gets New Visual, Tower Records Pre-Sale Bonuses

Five Tower Records locations have begun selling special merchandise inspired by the upcoming film version of The Quintessential Quintuplets! These items will be available until March 18 and feature newly-drawn illustrations of the five main characters. 

Main Visual

The series follows the daily life of Futaro Uesugi, a high school student hired as a private tutor for a group of identical quintuplets. At the beginning of the story, readers learn that Futaro will marry one of the five Nakano sisters–Ichika, Nino, Miku, Yotsuba, or Itsuki–but the identity of the bride is unknown until the end of the story.

Sakura Dress Oversized Acrylic Stand (5 varieties): ¥3,300 (Tax Included)

Sakura Dress Mug  (5 varieties): ¥1,650 (Tax Included)

Sakura Dress Clear Folder (6 varieties): ¥440 (Tax Included)

Ichika, Nino, Miku, Yotsuba, and Itsuki are wearing special cherry blossom dresses perfect for the spring season. Which girl is your favorite?

*Designs cannot be chosen and will be given at random.

The pop-up store is now open at five Tower Records locations: Tower Records Shibuya, Tower Records Shinjuku, Nagoya Kintetsu Passe, Umeda NU Chayamachi, and Amu Plaza Hakata. Guests spending ¥2,000 or more (including tax) will get a limited-edition bromide on a first-come, first-served basis. The goods are also available at the Tower Records online store!

©春場ねぎ・講談社/映画「五等分の花嫁」製作委員会 ®KODANSHA

Information

The Quintessential Quintuplets Film Pop-Up Shop in Tower Records

Merch Available: March 4 – March 18, 2022

Locations: Tower Records Shibuya, Shinjuku, Nagoya Kintetsu Passe, Umeda NU Chayamachi, Amu Plaza Hakata

Special Page: https://tower.jp/article/feature_item/2022/02/17/4001

The Quintessential Quintuplets∬ Collaboration Cafe Opens at Capcom Cafe Ikebukuro

From February 25 until April 14, 2022, fans of the anime series The Quintessential Quintuplets∬ will want to make a trip to Capcom Cafe Ikebukuro for a special collaboration cafe!

The cafe's main visual features the Nakano Quintuplets–Ichika, Nino, Miku, Yotsuba, and Itsuki–in cute cafe uniforms. Tons of merchandise and themed menu items will be revealed soon, so keep an eye out for more information!

©春場ねぎ・講談社/「五等分の花嫁∬」製作委員会
©CAPCOM CO., LTD. ALL RIGHTS RESERVED.

 

'VOLTAGE' by Anly Chosen as Ending Theme for BORUTO Anime Series

Anly's new song VOLTAGE will serve as the new ending theme song for the TV Tokyo anime series Boruto. 

This will be the second time that Anly has teamed up with the Naruto series, having previously performed the opening theme Kara no Kokoro from Naruto Shippuden. The track has been streamed over 20 million times globally.


Comment from Anly


It's been a long time since I've worked with the Naruto series, and I'm deeply moved to be returning to contribute. VOLTAGE is a song meant to cheer people up and to inspire friends to overcome anything standing in their way. While it's similar in many ways to Kara no Kokoro, I feel like this is even cooler than Boruto's dad's song! I hope everyone enjoys it.

The new ending theme song will premiere with the new episode of Boruto airing on TV Tokyo on January 9, 2022.

©岸本斉史 スコット/集英社・テレビ東京・ぴえろ

The Quintessential Quintuplets is Now Available in a 170cm Life-size Acrylic Stand

PONY CANYON's anime shopping site Canime has released original goods using newly-drawn illustrations of the anime The Quintessential Quintuplets.



The theme of the original goods is " reading". You can enjoy two different expressions: one of the quintuplets looking at you with a book in their hands, and one of each quintuplets individually enjoys a book. The finished product looks as if it were a scene taken from a book. Please pay attention to the books they are reading that match their personalities.

Life-size acrylic stand (10 designs) ¥181,500 (tax included)

The most remarkable item of this collection is the "life-size acrylic stand". It's a large acrylic stand of about 170cm, providing an impressive presence that only a life-size item can provide. It would be fun to spend your days with your favorite character!

Tapestry (5 designs) ¥3,300 (tax included)

In terms of large size, there is also a B2 size tapestry with a full of power. If you display it in your room, it will instantly change your room into one with impact.

Original reproductions (7 designs) ¥11,000 (tax included)

Acrylic clock ¥5,500 (tax included)

Acrylic plates (5 designs) ¥2,750 (tax included)

In addition, the original reproductions of the beautiful illustrations are framed and come with a plaque featuring the title of the work. In addition, there is an acrylic clock which is a practical item to spend a wonderful time reading with the quintuplets, and an acrylic plate which has a stylish design with a feeling of transparency.

Random can badges ¥660 (tax included) per can/¥6,600 (tax included) per box of 10 cans

 

Furthermore, five types of commercially limited items will be available from mid-March 2022: random can badges, random acrylic key chains, random photo cards, a set of two clear files, and a book cover and bookmark set.


As the weather gets colder and colder, we spend more time at home. Enjoy a quality time at home with the newly illustrated goods from The Quintessential Quintuplets.

Information

The Quintessential Quintuplets (Reading) limited to Canime
Order Now
Release date: From February 2022
Where to order: Canime https://canime.jp/5hanayome/
Please note that after December 20, Canime will only sell the product while supplies last.

The Quintessential Quintuplets (Reading) Limited commercial sales

Runnig: From March 2022
Where to buy: Nationwide Anime Shops, hobby shops, bookstore, record store and Canime online store.

Official Site: https://www.tbs.co.jp/anime/5hanayome/

Quintessential Quintuplets Film to be Released in Summer 2022, New Visual Released

After the second season of the popular anime series The Quintessential Quintuplets finished, fans were excited to hear news regarding a possible season three. As it turns out, the continuation of the series isn't coming in the form of a television series–it will be a film! The movie has been announced for summer 2022 in Japan, and a new visual has been released ahead of more information!

Negi Haruba's Quintessential Quintuplets manga series ran from 2017 until 2020 in Weekly Shonen Magazine and has become popular worldwide. The series was the third best-selling manga series during the first half of 2020 in Japan. 

The series follows the daily life of Futaro Uesugi, a high school student hired as a private tutor for a group of identical quintuplets. At the beginning of the story, readers learn that Futaro will marry one of the five Nakano sisters–Ichika, Nino, Miku, Yotsuba, or Itsuki–but the identity of the bride is unknown until the end of the story.

The new visual shows the five main female characters in swimsuits, and a brief teaser was also released on YouTube to promote the upcoming film.



The Quintessential Quintuplets Special Video





Are you excited to see how the story continues? 

©春場ねぎ・講談社/映画「五等分の花嫁」製作委員会

FujiQ Highland Holds Limited Time "Uzumaki Naruto Birthday Celebration 2021"

FujiQ Highland's 'NARUTO x BORUTO Fuji Konohagakure Hidden Village,' will be holding the 'Uzumaki Naruto Birthday Celebration 2021' birthday event to commemorate NARUTO protagonist Uzumaki Naruto's birthday, held between October 10 and November 7 2021. 

 

Happy Birthday, NARUTO! Miso Tonkotsu with Extra Char Siu Special

Yakitori Set

Arcade Game Corner 'Game Area – Ninjutsu Carnival'

"Uzumaki Naruto Birthday Celebration 2021" Specially Designed Sweets

NARUTO Birthday Commemorative Big Sticker


Stamp Rally with Impressive Prizes

During the event period, Satouchi's 'Ramen Ichiraku' will be offering ramen based on Naruto's beloved Miso Tonkotsu with Extra Char Siu, topped with six pieces of Char Siu (available Sat. and Sun. only, 30 portions a day). Meanwhile, YakitoriQ will be reducing the cost of their ultra popular 'Family Pack' yakitori from ¥1,200 down to ¥1,010 to mark the date on October 10. Plus, if you say "NARUTO HAPPY BIRTHDAY" at the Game Area Ninjutsu Carnival game, the staff will offer you an extra round, boosting your chance of winning the prize.

The Fuji-Q Official Highland Resort Hotel & Spa's restaurant "Makaroni Club" is also hosting a series of fun events to liven up the celebration, including event-exclusive latte art, macaroons, and themed cakes!

In addition, customers who purchase event merchandise or use the facilities will receive a free 10cm 'NARUTO Commemorative Big Sticker' which will be sure to leave an impact. The stickers are available in limited quantities.

If you collect three stamps on your rally card then you will be eligible to enter a lottery, with the chance to win a variety of impressive prizes, such as FujiQ Highland Free Passes or NARUTO or BORUTO dolls, so why not give it a shot?

If you're a NARUTO fan then be sure to celebrate his birthday at FujiQ Land!

 

Information

Uzumaki Naruto Birthday Celebration 2021

Duration: October 10 ~ November 7 2021

Location: NARUTO x BORUTO Fuji Konohagakure Hidden Village

Address: 5-6-1 Shinnishihara, Fujiyoshida, Yamamashi 

Official Site: https://www.fujiq.jp/ 

Nijigen no Mori Amusement Park Starts Naruto Birthday Event

The anime-themed amusement park Nijigen no Mori in Hyogo Prefecture will hold a special Naruto event from October 2 until November 28, 2021. The Naruto Shippuden x Real Puzzle Solving Game will feature popular characters from the Shikamaru Hiden arc!

NARUTO&BORUTO Ninja Village

This marks the second version of the event to date, with the first taking place in 2020. Naruto's birthday is October 10, and to celebrate, this event will open with new visuals of the titular ninja along with popular character Shikamaru!

Flower Petal Stickers

Fans of Naruto won't want to miss their chance to leave a congratulatory message for the birthday boy! Just write your message on one of these stickers, and stick them to the character panel of your choice. 

Event Contents

Gameplay

Players will solve a number of riddles placed all over the Naruto & Boruto Ninja Village, with certain keywords related to each character playing a role. 

Wooden Phone Straps (4 varieties) featuring new illustrations

The event will take around 30 minutes, even for beginners. Those buying a ticket will receive a wooden phone strap. 

©岸本斉史 スコット/集英社・テレビ東京・ぴえろ

Information

Naruto Shippuden x Real Puzzle Solving Game – Ninja Village Special Mission #010: Naruto/Shikamaru Arc

Running: October 2, 2021 – November 28, 2021

Address: Nijigen no Mori Naruto & Boruto Ninja Village (Awaji, Hyogo Prefecture)

Hours: 10:00-20:00

*Please check the official website for hours. 

The Quintessential Quintuplets ∬ Gets Collab with Bakauke Rice Crackers

Japanese snack company Befco, known for popular treats like Bakauke, Hoshi Tabeyo, and Seto Shio, has announced a collaboration with popular anime series The Quintessential Quintuplets ∬ and omurice-flavored Bakauke rice crackers. The snacks will go on sale starting August 30.

The five heroines from the series–Ichika, Nino, Miku, Yotsuba, and Itsuki–will make appearances on the colorful packaging. These bite-sized crackers were inspired by the omurice made by Miko in the show.

Each package also comes with a sticker sheet, perfect for decorating notebooks, folders, and smartphone covers.

With 15 designs in total, will you collect them all?

©Negi Haruba・Kodansha/The Quintessential Quintuplets ∬ Production Committee

Information

The Quintessential Quintuplets ∬ Bakauke Omurice-Flavored Rice Crackers

Release Date: August 30, 2021

Official Site: https://www.befco.jp/bakauke/

Anime Theme Park Nijigen no Mori to Hold Second Kakashi & Obito-themed Escape Game

A special event is coming to the Naruto-themed area of Nijigen no Mori, an anime theme park located on Awaji Island in Hyogo prefecture! The Naruto Shippuden x Escape Game: #009 Kakashi & Obito event is taking place from August 21 to October 10!

A look at NARUTO & BORUTO Shinobizato

A look at the game

Participation bonus: 4 special wooden phone straps with new illustrations

The first escape game in the series was held in 2020 to positive feedback. It was first held to celebrate Kakashi's birthday, which is September 15, and all visuals of both him and Obito are completely new and made for the event. 

Guests can also write their celebratory messages on special 'petal stickers' and place them on the character panel of their choice!

Would you like to come celebrate Kakashi's birthday? 

©Masashi Kishimoto /Shueisha・TV Tokyo・Pierrot

Information

Naruto Shippuden x Escape Game: #009 Kakashi & Obito

Running: August 21-October 10, 2021

Opening Hours: 10:00-20:00

Estimated Play Time: 30 minutes

Nijigen no Mori

Address: 2425-2 Kusumoto, Awaji, Hyogo

Official Website: https://nijigennomori.com/